Return to Headlines
Characters Come Alive at Lewisville Elementary
Fairy wings, animal tails, superhero capes and colorful hats — this isn't the typical school visitors' attire, but on this unique day each year, book characters come to life and walk the halls of Lewisville Elementary (Lewisville).
During the annual Book Character Read-A-Thon, students are visited by Lewisville ISD leadership, community members and neighboring middle schoolers for a day of reading and discussion. Guests often dress up as characters of favorite books as they read aloud to classes of all grade-levels. After each book, students are encouraged to ask the visitors questions to get to know the real person behind the costume.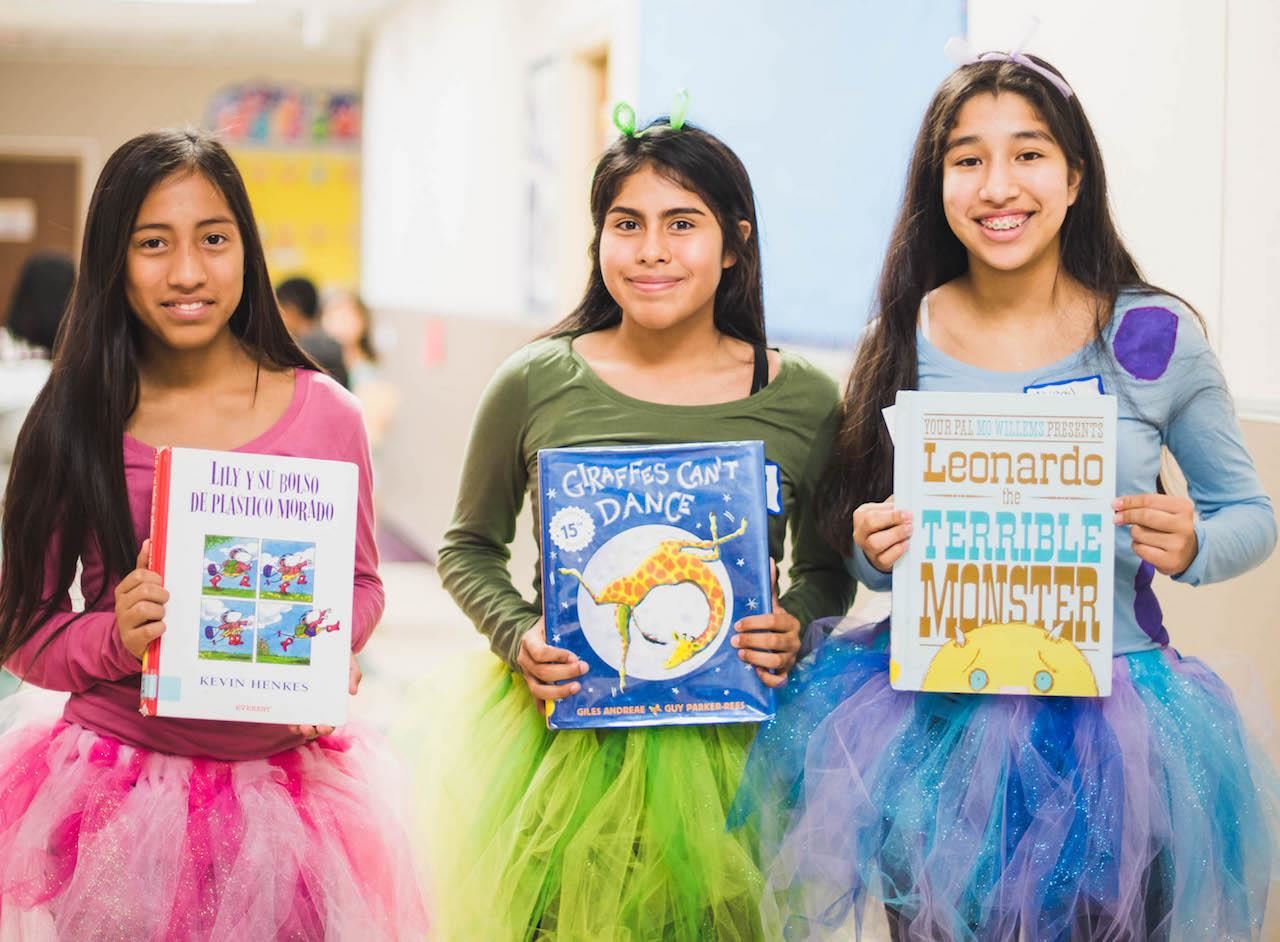 "Our hope for this event is to bring both joy and literacy to our students," Lewisville Assistant Principal Lisa Burleson said. "It is really important to us that our kids see others who are important to our community come into their lives. We always want new people to visit our students and have them share their journeys, jobs, lives and how they got to that place."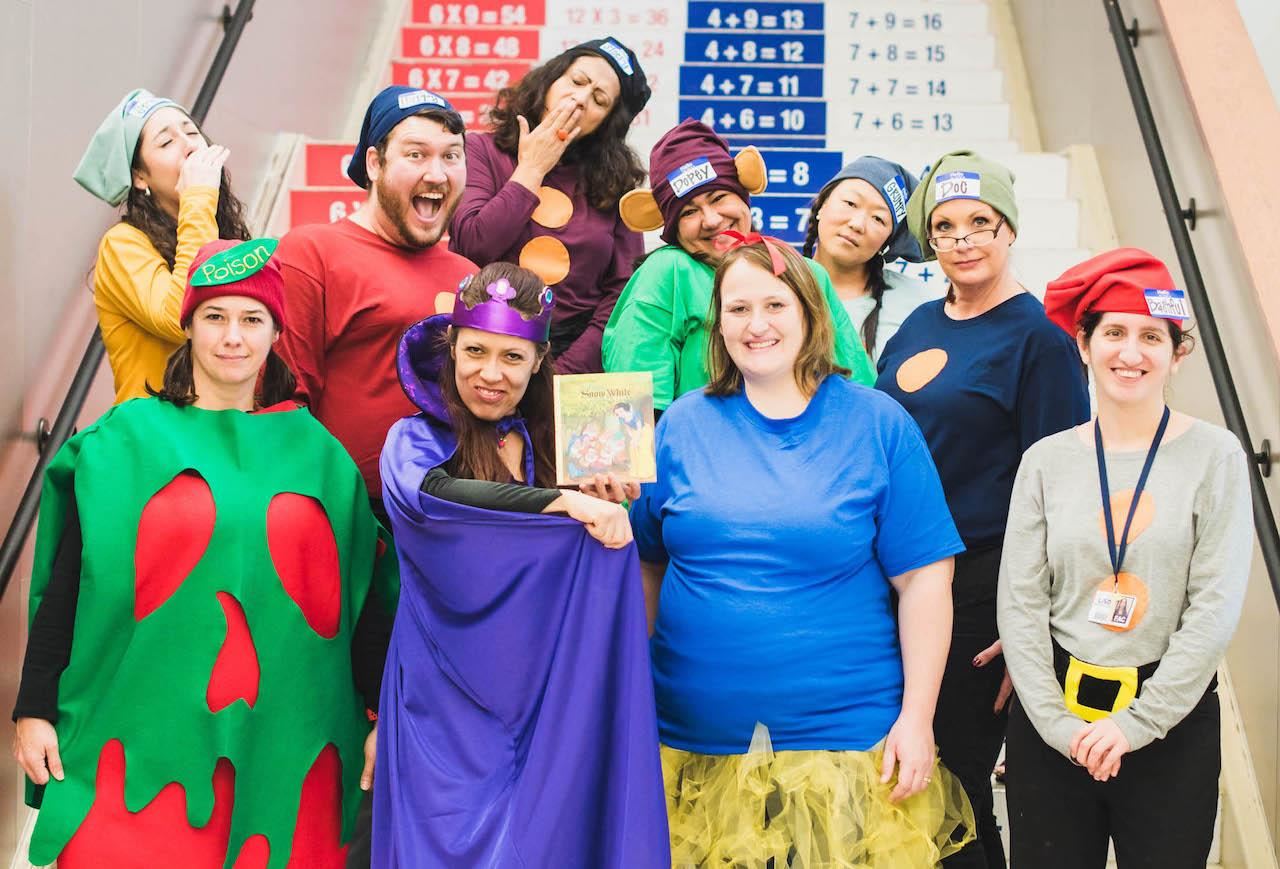 The question-and-answer sessions were especially exciting when readers from DeLay Middle School (DeLay) took the stage since that is the campus Lewisville students attend after elementary school. DeLay's Advancement Via Individual Determination (AVID) program students know the importance of being role models, because many of them were Lewisville students themselves, not long ago.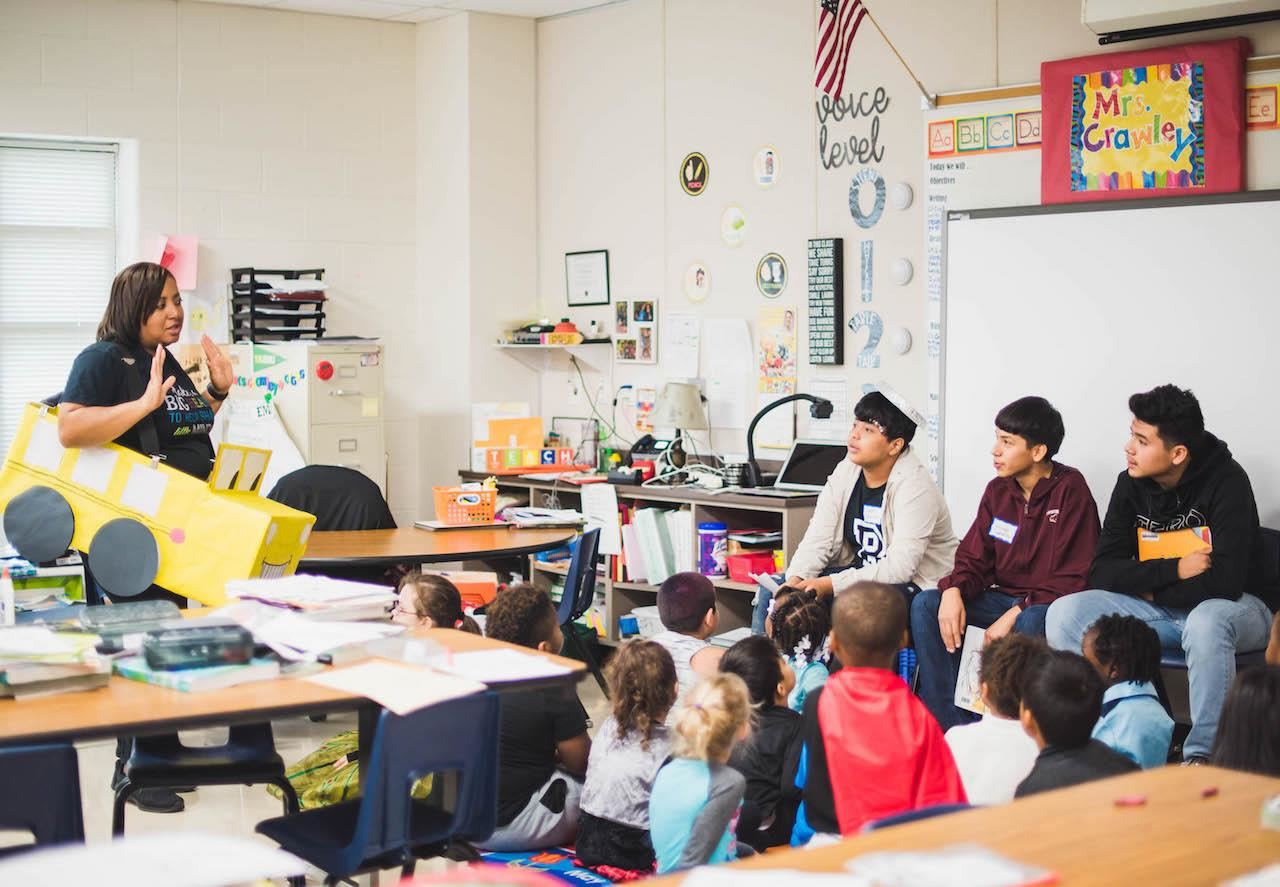 "It's important to come back to read to them because they look up to us," DeLay eighth-grader Cameren Jenkins said. "They want to hear all about middle school because they will be there eventually."
"It feels really great to see where the kids are now because it brings back memories from when I was where they are" eighth-grader Maribel Dominguez added. "It's made me happy to see all the teachers who taught me a lot and got me to be a better student."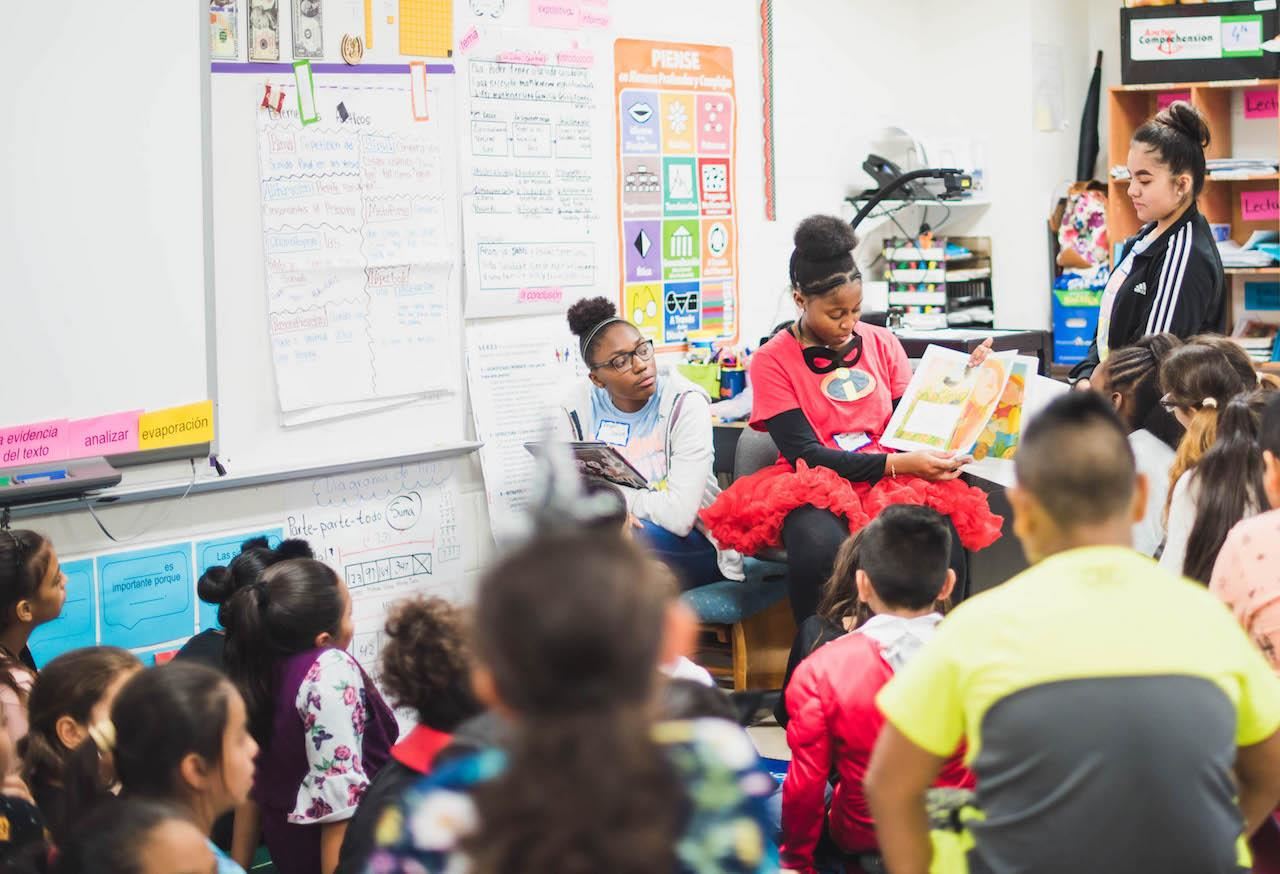 This special day of reading and dress-up is a memorable experience for students and guests alike.
"We're very thankful to everyone who was able to come and help put this on," Burleson said. "It is a huge production and we couldn't have done it without them."
See more pictures from Book Character Read-A-Thon day on Lewisville Elementary's Facebook page.
---
Lewisville Elementary is a Lewisville, Texas elementary school in the Lewisville Independent School District. Follow Lewisville on Facebook or Twitter to see more student experiences throughout the school year or visit LISD.net for more information about our district.