Return to Headlines
SCHEELS Friday Night Lights at HHS
In partnership with SCHEELS in The Colony, Lewisville ISD continued its Friday Night Lights campaign at the Hebron High School Varsity Football Game against Plano High School Friday, Oct. 8. To promote teamwork, leadership, discipline and highlight student athletes of all ages, three students were announced as SCHEELS Athletes of the Week during the game.




Congratulations to the following athletes, who were nominated by their schools, for their dedication, integrity and sportsmanship in their respective sports:
SCHEELS HIGH SCHOOL ATHLETE OF THE WEEK
Hebron High School student Fred Ware is a member of the Varsity Football Team at Hebron High School.

"Fred is a team captain, hard worker, always well respected by both his teammates and academic students," HHS Head Football Coach Brian Brazil said. "He's an excellent student and athlete, and always willing to go the extra mile for any endeavor he tackles."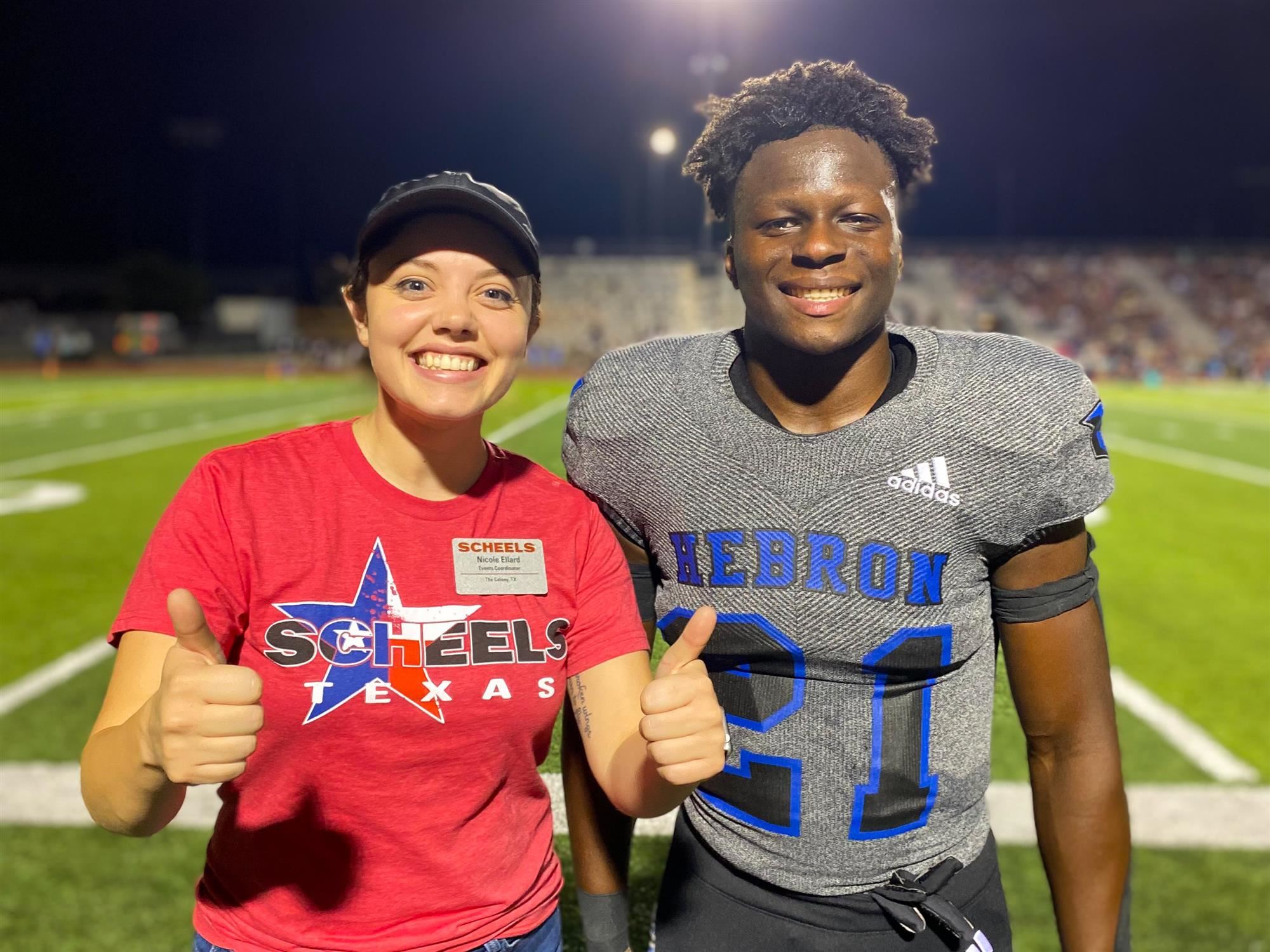 SCHEELS MIDDLE SCHOOL ATHLETE OF THE WEEK
Creek Valley Middle School eighth-grader Ayson McCray Jones is a leader in his school's athletic programs. He provides an excellent example of grit, effort, and determination each day in sports. He also shows strong character and leadership in the classroom.
"Toughness should be Ayson's middle name," Creek Valley Middle School Athletic Coordinator Jeremy Willis said. "I've never encountered an athlete who gives his absolute best every play."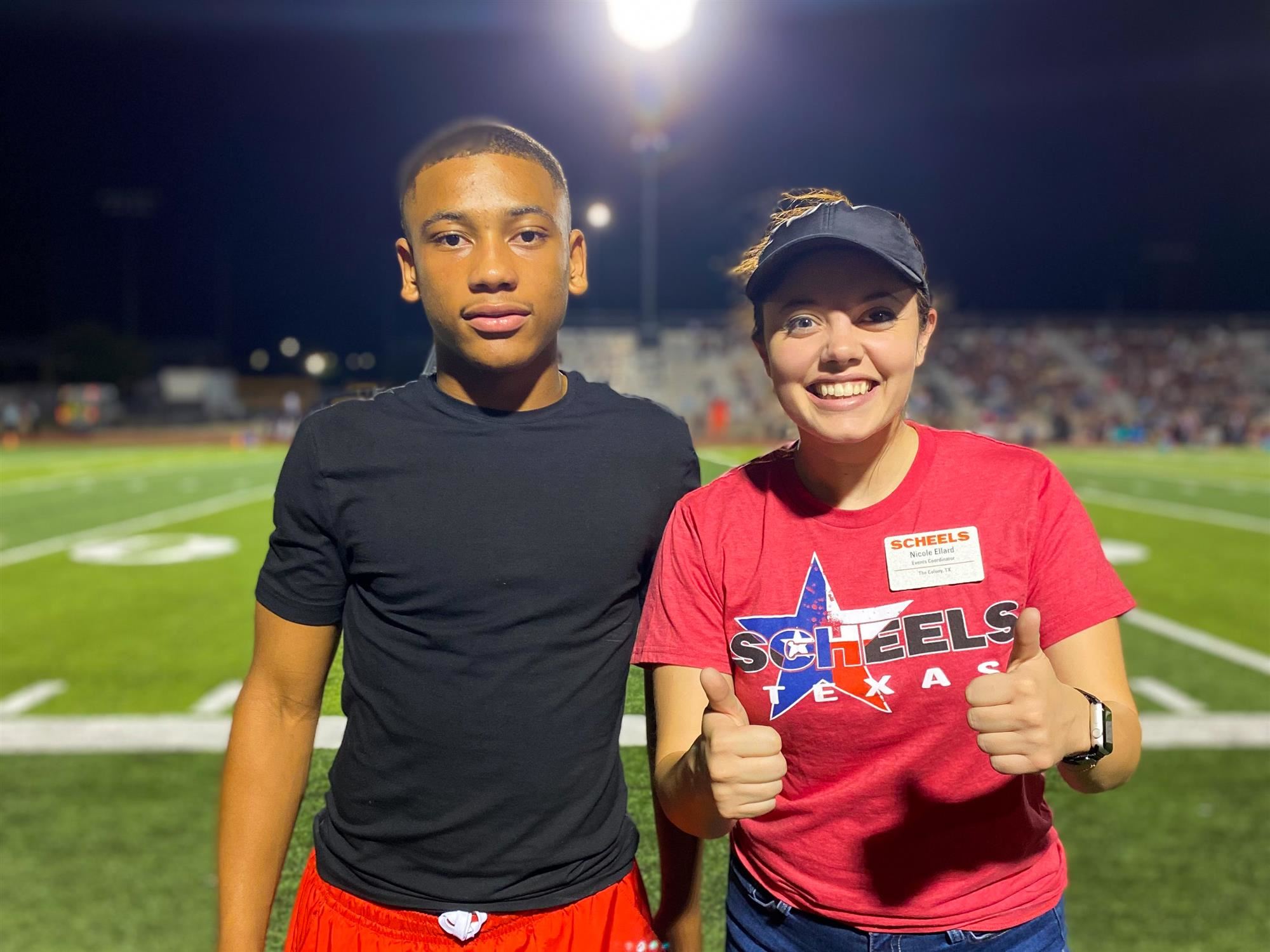 SCHEELS ELEMENTARY SCHOOL ATHLETE OF THE WEEK
Coyote Ridge Elementary fifth-grader Stella Koranteng is a strong leader at her school.

"She leads by example with kindness and students enjoy being around her," Coyote Ridge Physical Education Teacher Kristin Ray said. "She always tries her best and is not afraid when things get difficult. Stella never gives up and has a positive outlook on trying new things."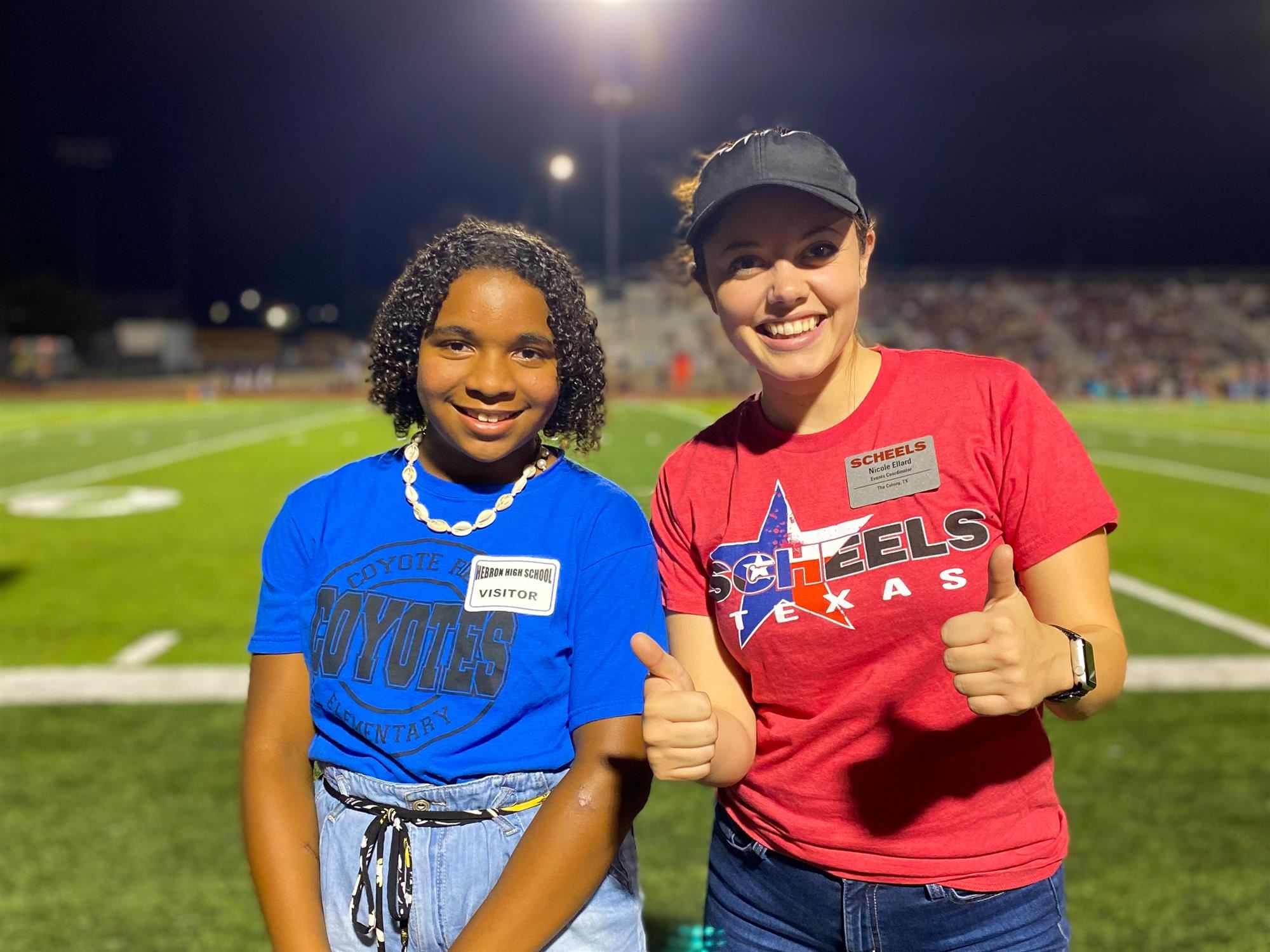 WATCH: SCHEELS Friday Night Lights at HHS


---

From the beginning, Lewisville Independent School District has committed to ensuring all students—your children—have the resources they need and want to ultimately thrive in a future they create. Follow Lewisville ISD on Facebook, Instagram and Twitter to see more student experiences throughout the school year or visit Best Schools in Texas for more information about joining the LISD family.