Return to Headlines
Flower Mound Chamber Awards | December 2020
STUDENT OF THE MONTH | PAYTON SINGLETON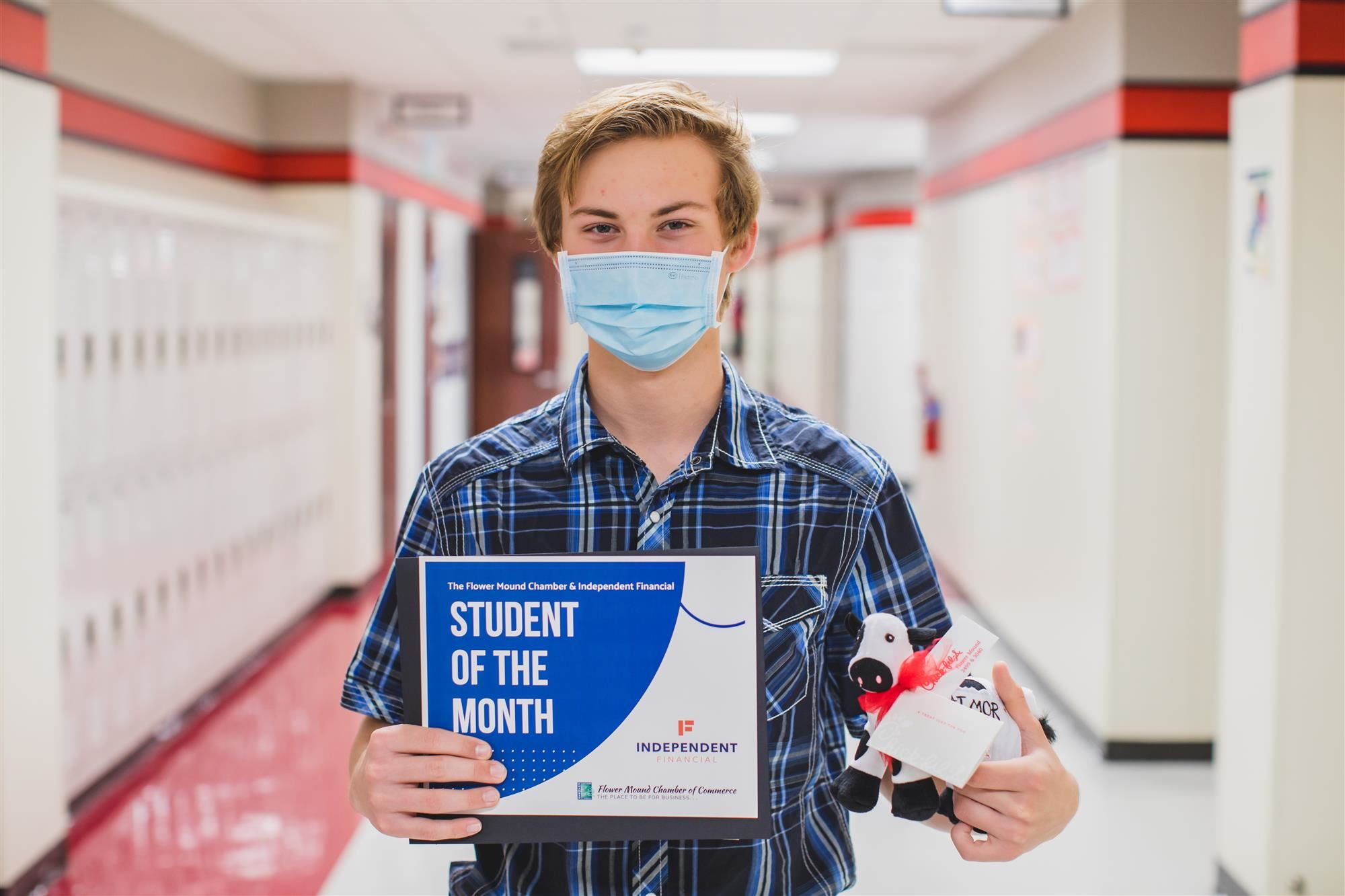 Briarhill Middle School 8th-grader Payton Singleton was recognized as the Flower Mound Chamber of Commerce/Independent Financial's December Student of the Month. According to Payton's teachers, he is known as a dynamic, attentive, yet quite an inquisitive student at Briarhill. He works hard to have new understandings and greatly contributes to class discussions with his intelligence, wit, and humor. With his unique thinking, his work is interesting and filled with depth and complexity. Payton is a great student to have in class and takes risks with his thinking. He is a leader amongst his peers and has developed good scholarly habits in middle school.

To learn more about Payton, we asked him the following questions:
What's your favorite subject in school? I enjoy athletics because it helps me stay healthy, get stronger and learn how to be responsible and get along with others.

What do you like to do in your free time? I've taught myself how to play the guitar. I started in fifth grade.
What do you look forward to next year in high school? I'm looking forward to making the Marcus Baseball team and playing for MHS.

Who do you look up to and why? I look up to Ted Williams - the greatest MLB hitter of all time.
TEACHER OF THE MONTH | WENDY DUTLER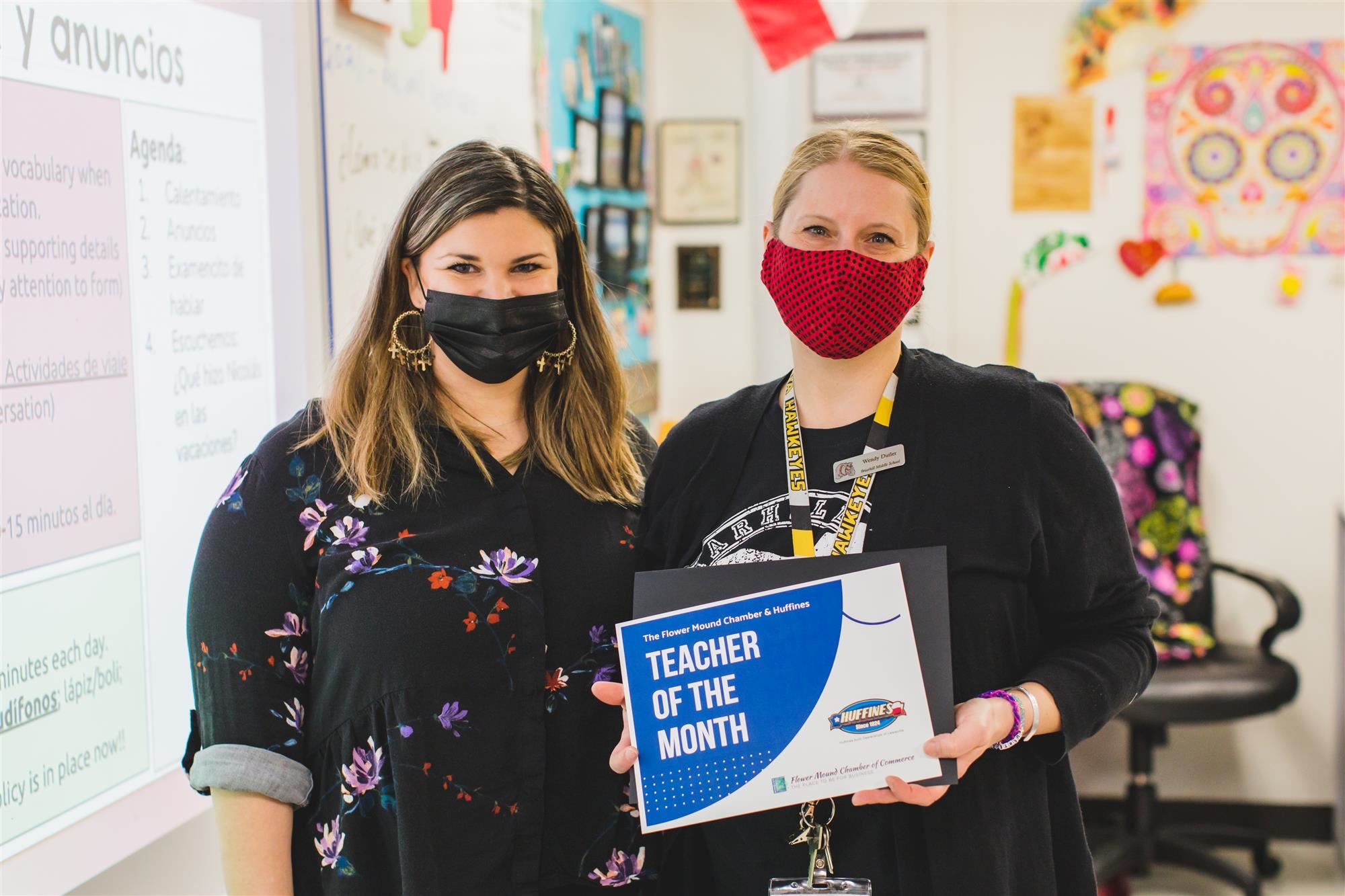 Briarhill Middle School Spanish Teacher Wendy Dutler was recognized as the Flower Mound Chamber of Commerce/Huffines Auto Dealership's December Teacher of the Month. Knowledgeable, personable, and dedicated are all words that describe Wendy Dutler. Mrs. Dutler is one of those unique teachers who is extremely knowledgeable in not only subject content, but in how to seamlessly integrate technology into her lessons. Fellow teachers consider her a model teacher, and she is someone they go to for professional advice. Both students and teachers at Briarhill know her willingness to stop what she is doing to help someone. The 2020-2021 school year has brought many challenges to the classroom, but Mrs. Dutler has faced and conquered them. Mrs. Dutler has created lessons that can be easily adapted to meet the needs of in-person learning and at-home learning. One of her students stated, "Mrs. Dutler is really understanding, and good at adapting to students' learning needs. She is kind and a really good teacher."
SCHOOL OF THE MONTH | BRIARHILL MIDDLE SCHOOL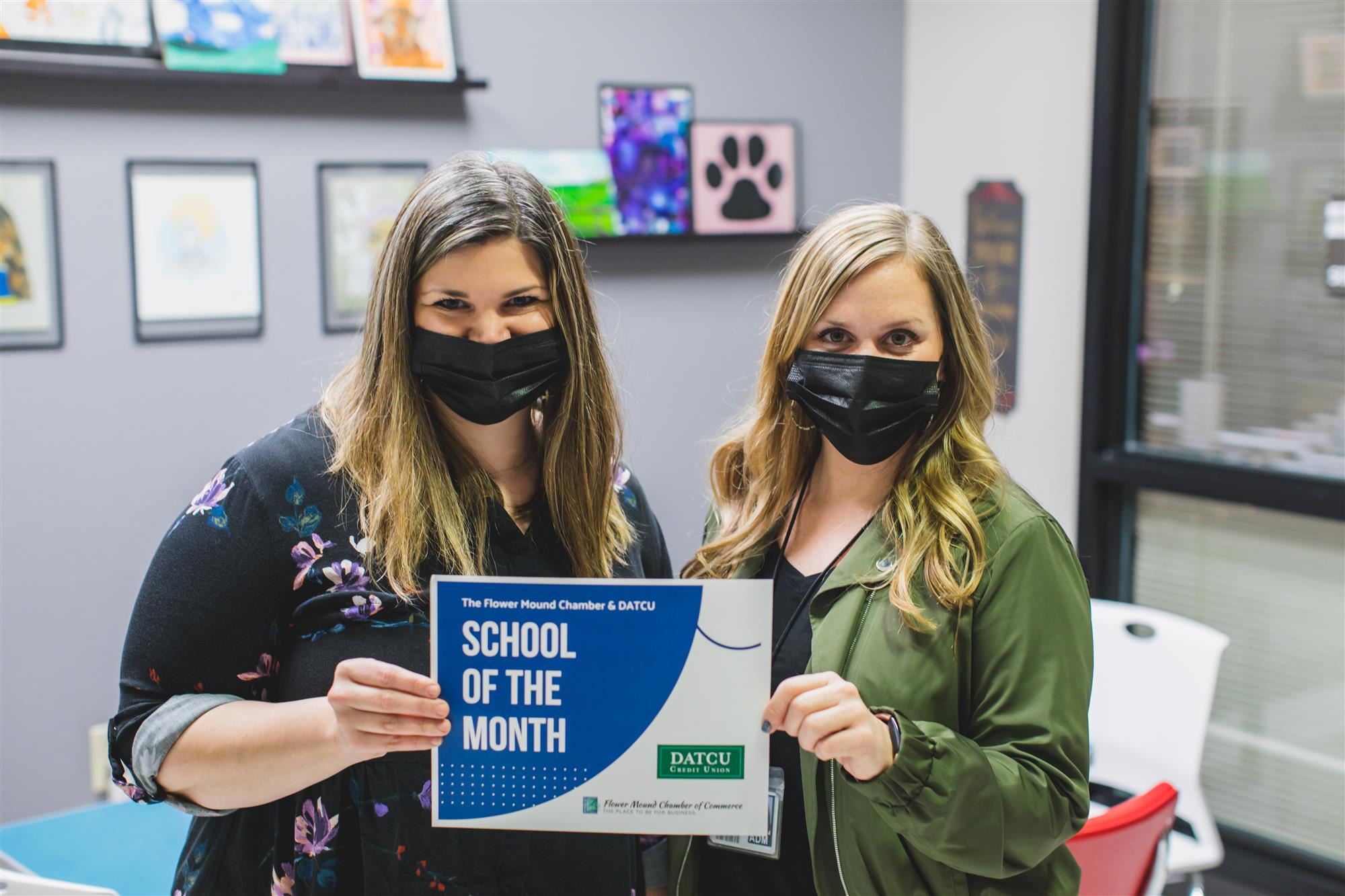 Briarhill Middle School was recognized as the Flower Mound Chamber of Commerce'/DATCU December School of the Month. Briarhill is known as a fabulous and unique neighborhood school tucked away in Highland Village that serves its community of sixth, seventh, and eighth-graders. The campus is a place where all students can be proud to show their Bulldog Pride and are challenged with real-world learning experiences. Briarhill is dedicated to providing a safe environment in which all students are inspired to reach their full potential and create a positive legacy for the future.
---
Briarhill Middle School is a Highland Village, Texas middle school in the Lewisville Independent School District. Follow Briarhill on Facebook and Twitter to see more student experiences throughout the school year or visit Best Schools in Texas for more information about our district.