Return to Headlines
Briarhill Middle School is Too Legit to Quit
Lunch procedures and processes look a little different this year due to the ongoing pandemic, but at Briarhill Middle School, "Legit Lunches" are something to look forward to.
With a DJ taking requests, familiar beats blaring from speakers and excitement in the air, these special lunch times are bringing the fun to students.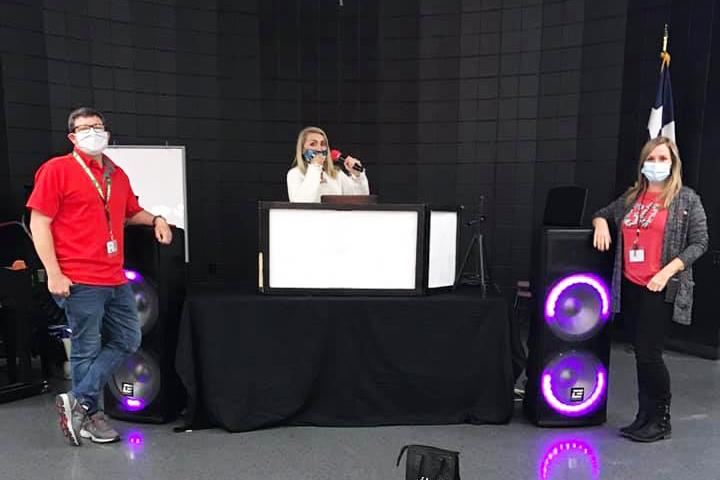 "Our 'Legit Lunches' are all about trying to pump our kids up and get some normalcy back to the school day," Briarhill teacher and Student Council sponsor Chryssy Tiller said. "Since we can't do dances or socials this year due to COVID-19, we felt we needed something fun for them."
The staff came up with this idea at the beginning of the school year and are trying to host one every nine weeks.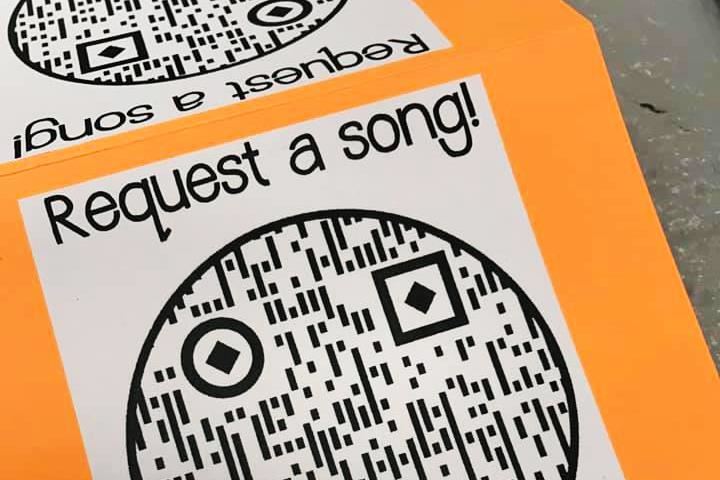 "The kids absolutely love it," Tiller said. "They get incredibly excited when they find out the DJ will be at lunch. They also continuously ask when she'll be back."
When it's a "Legit Lunch" day, students follow safety guidelines, like they normally do in the cafeteria, but they get to listen to music, dance along and request their own favorite songs.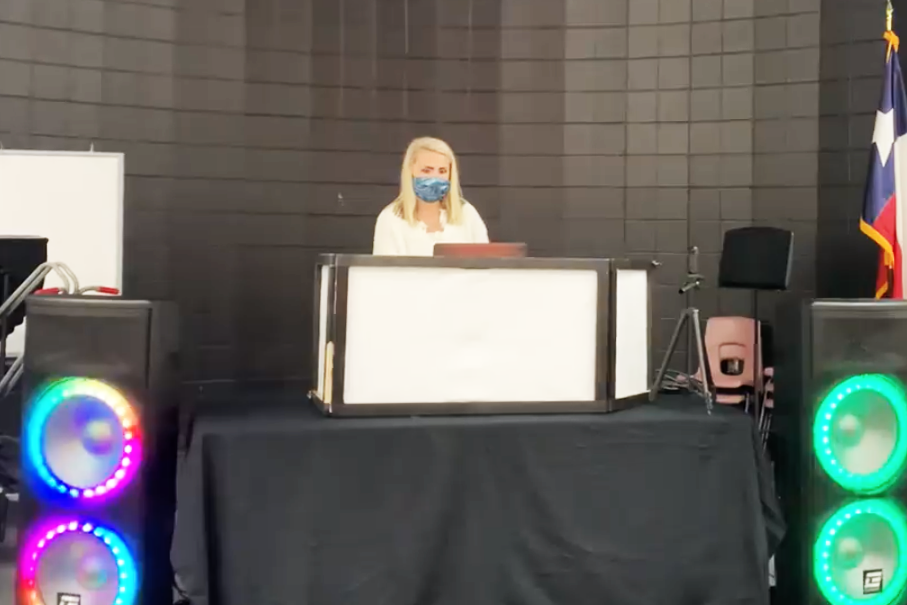 The response from staff and students alike has been overwhelmingly positive.
One Briarhill student said, "I like when the DJ comes because it spices things up."
Two other students shared similar sentiments.
"Having fun music at lunch is cool, and I like that she takes requests."

"There's a good energy when the DJ comes."
Briarhill's principal Leslie Davenport agrees.
"It is imperative for us to remember that kids still need to be kids and that school can be fun, even in a global pandemic," Davenport said. "On the days of 'Legit Lunches,' our cafeteria, hallways, and classrooms seem to come alive and radiate joy, which is what we all need during this time."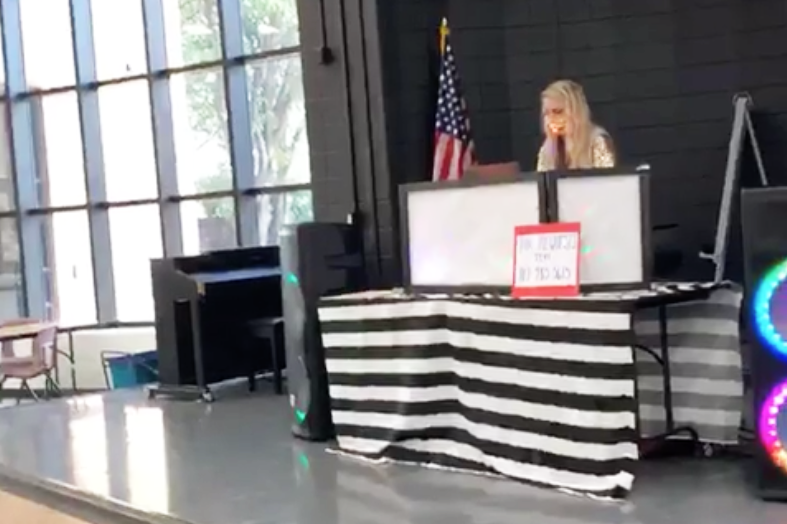 The school plans to continue "Legit Lunches" throughout this school year and maybe even into the future.
"It is truly a blast to watch all the kids enjoying something," Tiller said. "We love that we can provide them a time to have fun, even though it looks different from years past."
---

Briarhill Middle School is a Highland Village, Texas middle school in the Lewisville Independent School District. Follow Briarhill on Facebook and Twitter to see more student experiences throughout the school year or visit Best Schools in Texas for more information about our district.