Return to Headlines
LISD Profile: Lewisville Elementary Principal Lakshmi Valdes-Natividad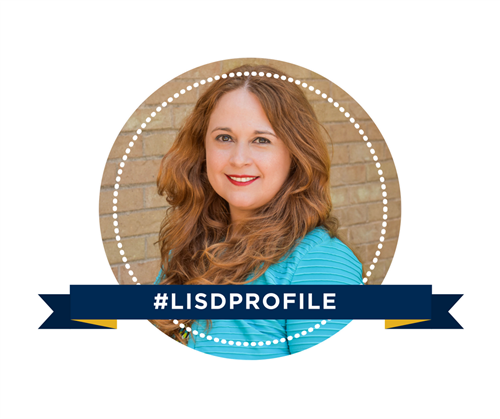 Check out the profile about first-year Lewisville Elementary Principal Lakshmi Valdes-Natividad, who discusses her favorite thing about Lewisville ISD; what she enjoys doing in her spare time; and something most people do not know about her. Valdes-Natividad has worked in the education field for 16 years – nine in LISD.
Lewisville ISD (LISD): What has the experience been like thus far as the new Lewisville Elementary Principal?
Lakshmi Valdes-Natividad (LVN): It has been an amazing experience. I love working with the students and staff at Lewisville Elementary. I learn something new every day. I have an amazing support team.
LISD: What is your favorite thing about being a part of LISD?
LVN: Being able to learn about the students' individual stories and partner with the staff to make a difference in their lives. Our Ponies come from diverse backgrounds and experiences. The staff works diligently to support each of our students. I am blessed to be part of such a great family.
LISD: Growing up, was there an educator who specifically impacted your life?
LVN: My psychology teacher in high school, Ms. Rodriguez. She led by example and taught me the importance of connecting with your students and going above and beyond for them.
LISD: If you could be any storybook character, who would you be? Why?
LVN: The Fairy Godmother from Cinderella. She has the ability to give others HOPE. I want to be able to provide HOPE to our students.
LISD: What do you enjoy doing in your spare time (i.e. hobbies, etc.)?
LVN: Being with my two kids, Hector and Gairy, and my husband, Fernando. We love watching my son play sports and visiting my daughter at Texas A&M University.
LISD: What is one thing that most would not know about you?
LVN: I have a unique heritage and cultural perspective. I was born and raised in Mexico. Both of my parents are from Mexico. My grandfather from my mom's side was from Arabia. My father's family came from Spain. I have lived in the USA for 18 years. My full Name is Lakshmi Skanda Valdes Chayeb de Natividad. I have had the opportunity to teach in Mexico. I speak Spanish and English.
LISD: What has been your greatest success or favorite moment since entering the education field?
LVN: As a bilingual teacher I had the opportunity to serve students with special educational needs. At that time, identifying bilingual students with special needs was a challenge. In collaboration with others, I had the opportunity to develop a identification process and teach the curriculum for bilingual students with special needs. My greatest moment was when these students began receiving services and their learning gap began to close. I felt I was able to make a difference.
Stay tuned for our next profile, published on LISD.net every Friday. See all the profiles here. #LISDprofile