Return to Headlines
WEB Leaders Help Create Positive Culture at Arbor Creek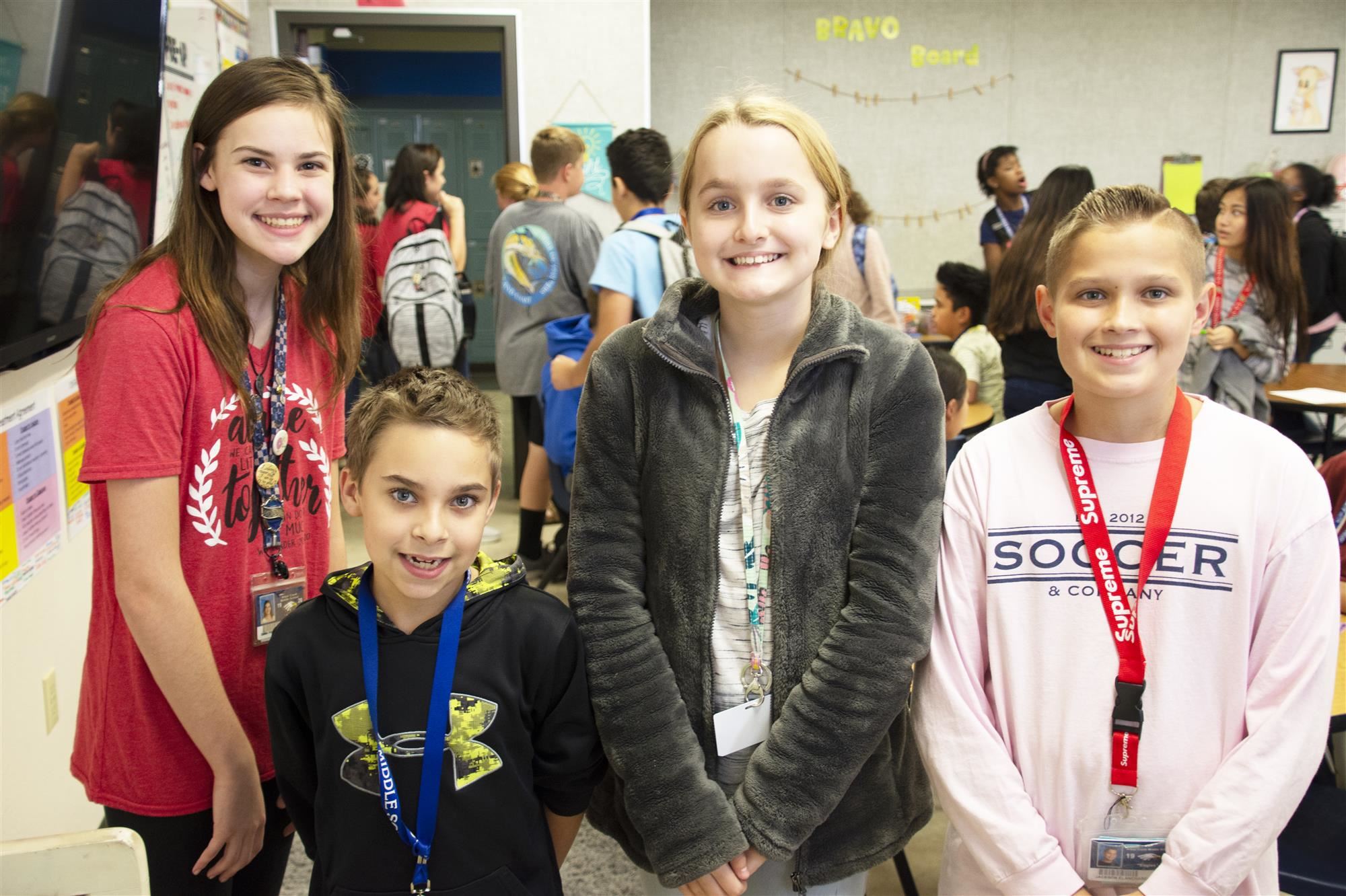 You are at a new school. Last year, you were the oldest on an elementary campus – a fifth grader. This year, you are the youngest on a middle school campus – a sixth grader. It can be an intimidating and overwhelming feeling. That's where the Arbor Creek Middle School WEB Leaders come in.
WEB, which stands for "Where Everybody Belongs," is a national orientation and transition program that is designed to help welcome sixth grade students and make them feel comfortable throughout their first year of middle school. A group of nearly 45 Arbor Creek Middle School eighth graders have mastered their role in the program.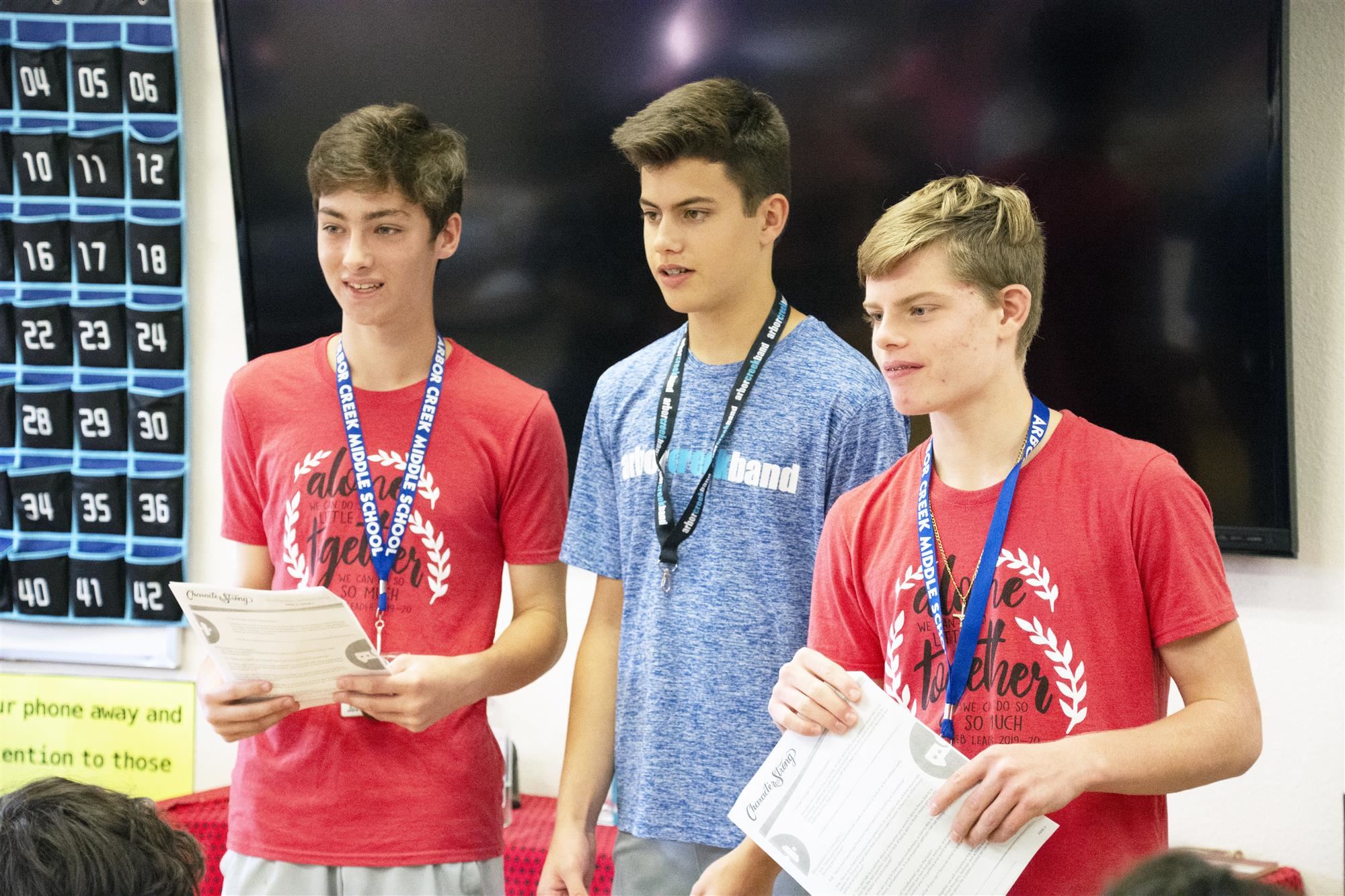 From being involved in a three-day summer orientation to chatting at lunch to encouraging attendance at school dances to teaching specific classes full of only sixth graders, the WEB Leaders are committed year-round to being mentors and creating a positive culture that includes everyone at their school.
"I really enjoy being a WEB Leader," Evan Enderlin said. "If I can make a difference in just one person's life and help them become a better version of themself, then I am happy. It's all about making our school and world a better place."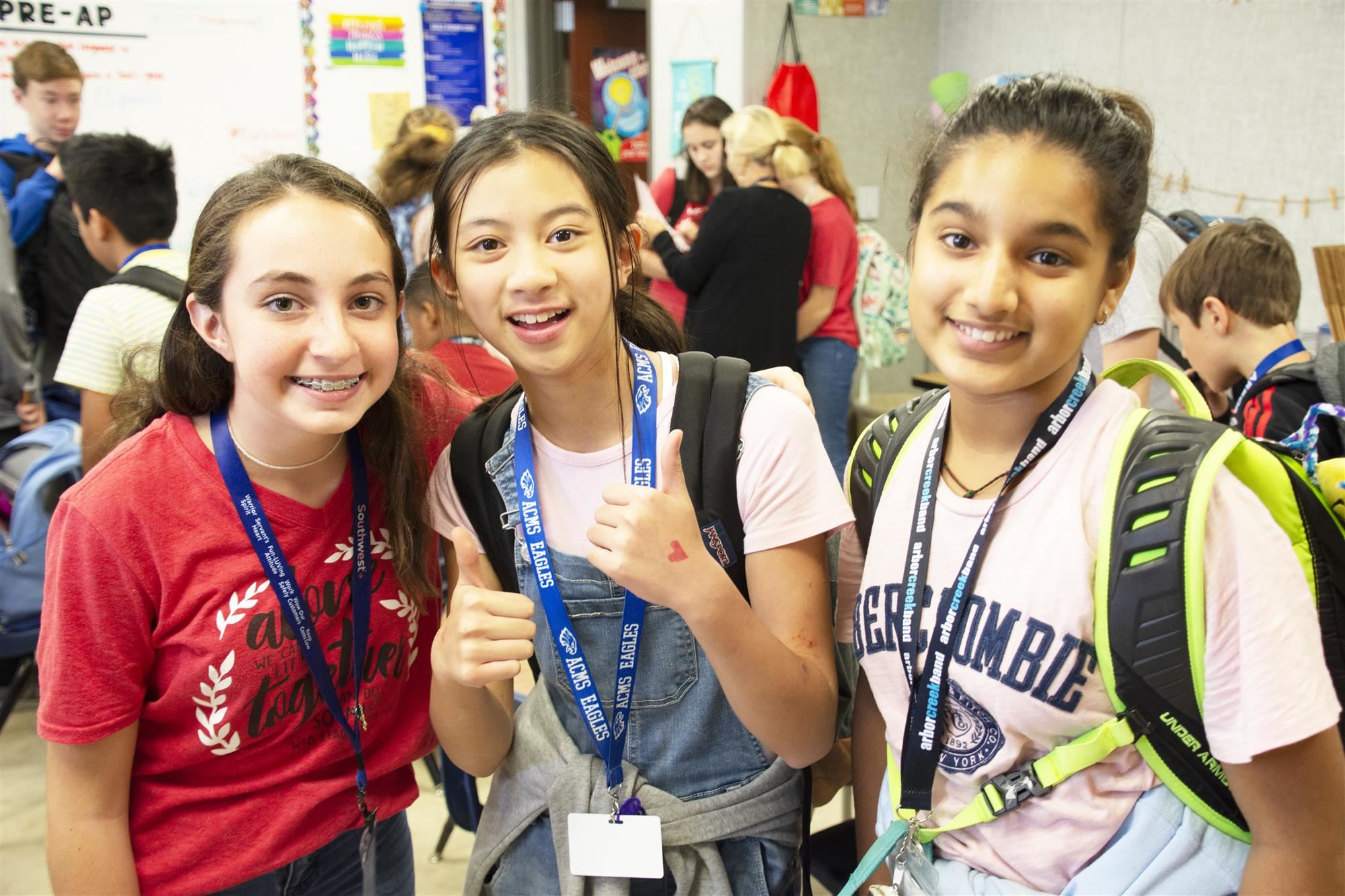 A large part of the reason this year's group of WEB Leaders have been so successful is because they were once in the sixth graders' shoes. In fact, Arbor Creek Middle School started implementing the WEB Leaders program that year.
"I've always wanted to be a WEB Leader because of how beneficial the program was to me when I was in sixth grade," Sophia Waskey said. "All the meetings and trainings – even giving up days in the summer – are so worth it!"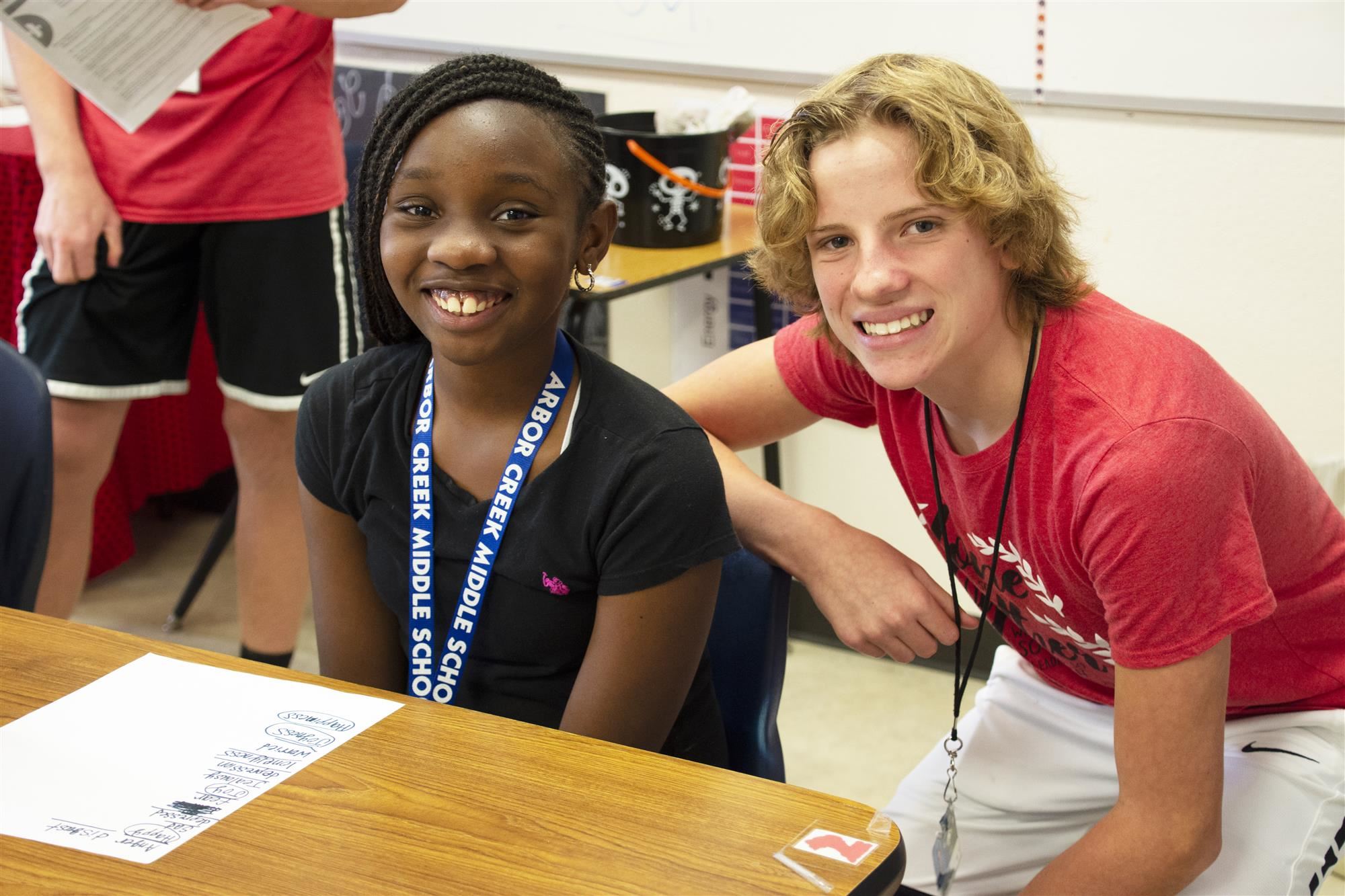 Added Emma Bottorff: "I love this program. I really looked up to my WEB Leaders and because of that, I knew I wanted to step up and be a leader when I became an eighth grader."
Not everyone can become a WEB Leader, though. The application process, which includes teacher recommendations, is thorough and begins in the spring – making the role even more prestigious and adding to the magnitude of responsibility.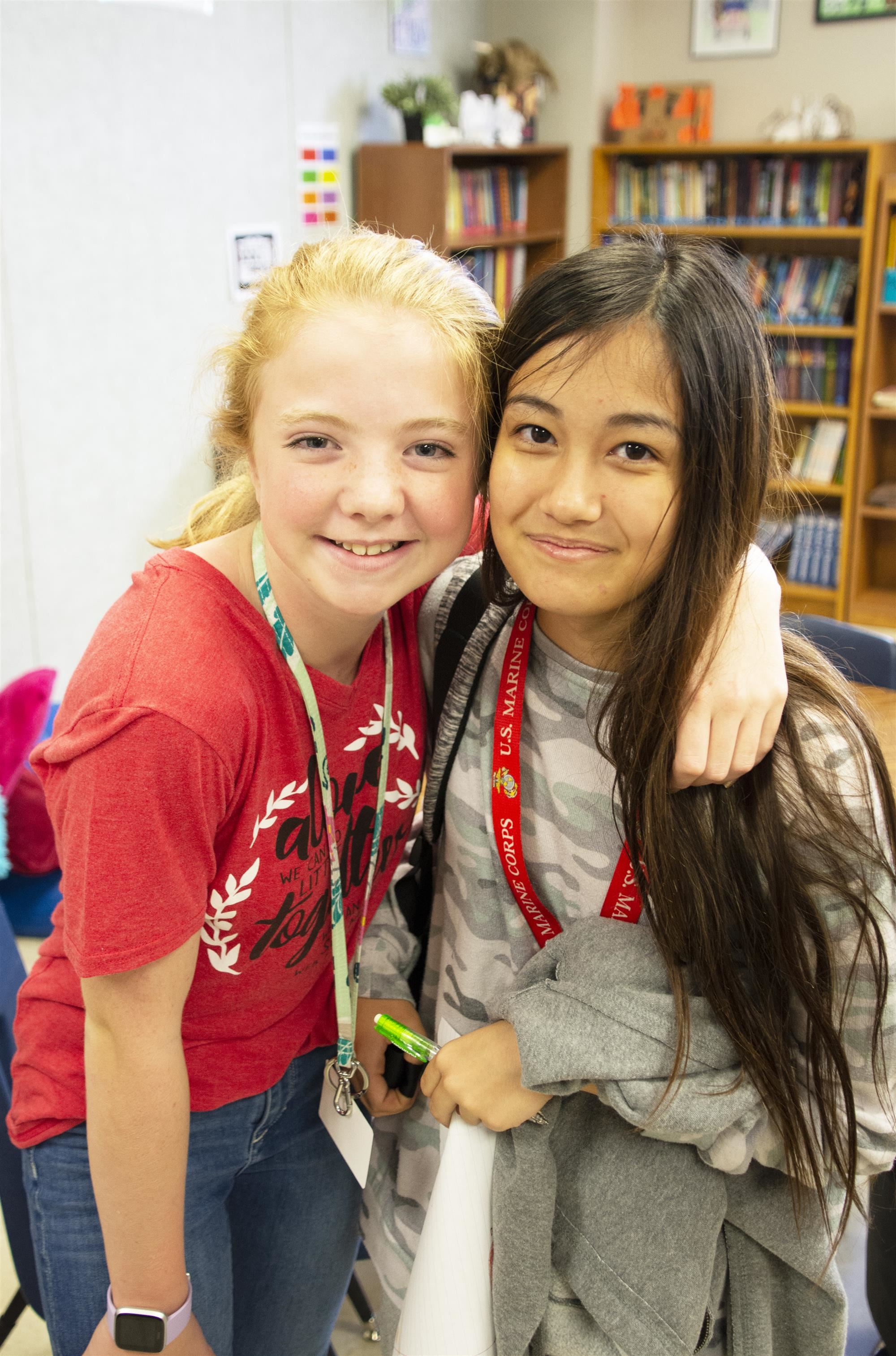 This year's group has embraced every task and their advisors, teachers Leigh Anne Boynton and Jill Layn, could not be prouder.
"The WEB Leaders are amazing and we are so proud of them," Boynton said. "They always go above and beyond. They take ownership of their school and are so kind-hearted."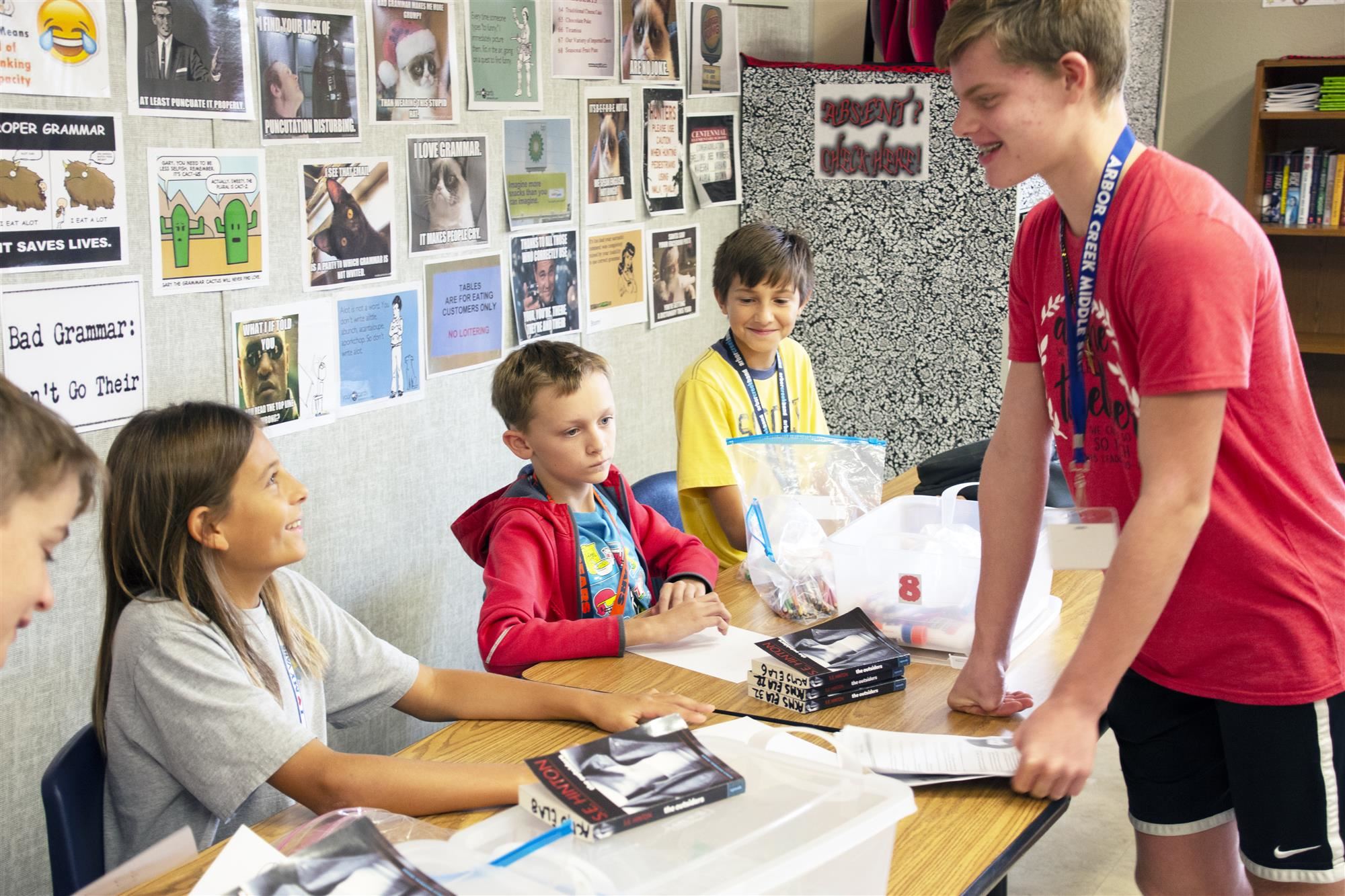 Added Layn: "Being a sixth grader in a new school can be scary, so having an eighth-grade mentor can make a huge difference. The WEB Leaders want the sixth graders to feel like they are a part of the school the moment they walk into the door."
So far, so good.
"It's rewarding to see how far the sixth graders have come since orientation this summer," Enderlin said. "They're not as shy and scared. They are involved in so many things at school and Arbor Creek Middle School is better because of it."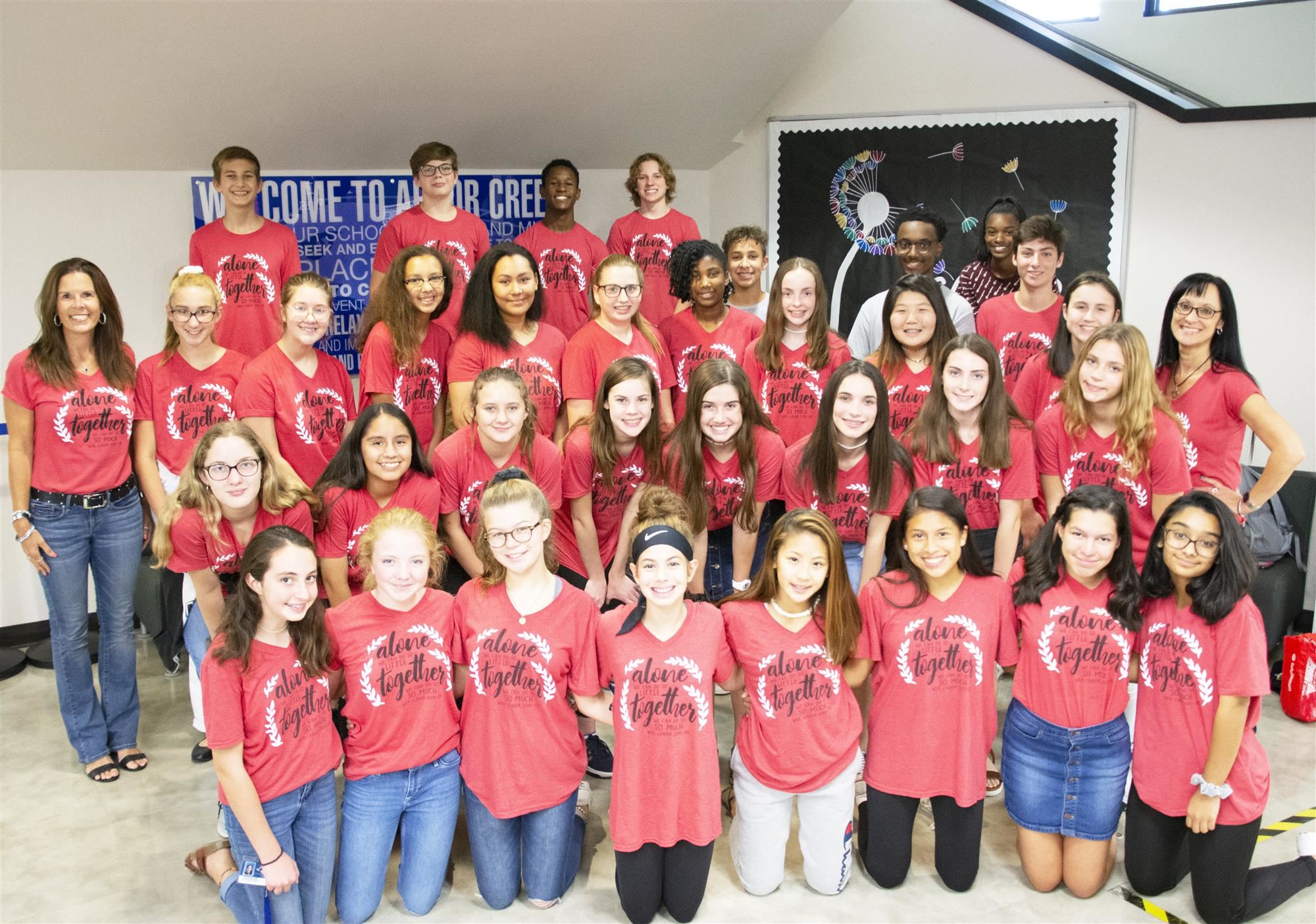 To see pictures of WEB Leaders in action, click here.