Return to Headlines
Flower Mound Chamber Awards | November 2021
Wellington Elementary student, teacher and school were recognized at the Flower Mound Chamber's November Luncheon at the Courtyard Marriott in Flower Mound, Texas.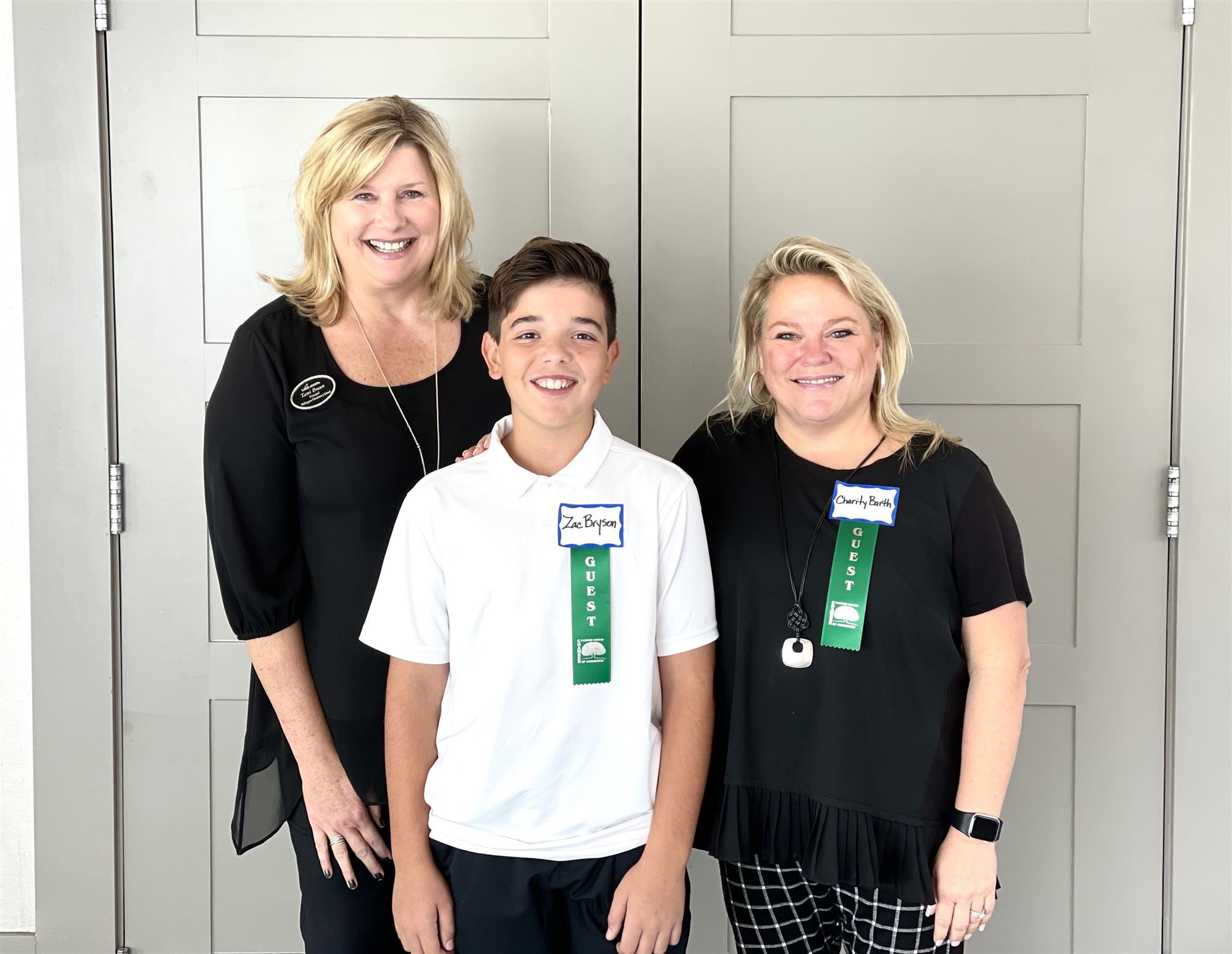 NOVEMBER STUDENT OF THE MONTH | ZAC BRYSON
Wellington Elementary 5th-grader Zac Bryson was named the Flower Mound Chamber's November Student of the Month.

Being a strong academic student is only part of why Wellington Elementary 5th-grader Zac Bryson is such a phenomenal person. According to his teachers, he is hard working, a team player, respectful, and kind-hearted to others. Zac confidently takes on any challenge given to him and problem solves through it, until he's mastered the task. He comes in early every day to raise the American flag and is always prepared. When you pass Zac in the halls, cafeteria, or in the classroom, he is wearing a smile, because being a Wellington Wildcat and everything that encompasses is important to him. He is simply the kind of student that others are drawn to, a positive leader, the one that not only wants to make a difference...but will.
To learn a little more about Zac, we asked him the following questions:

Tell us about your hobbies, volunteer work or sports teams you follow. I like to play baseball and soccer. I play soccer for the FC Legends and Baseball for The Texas Rattlers. I also volunteer with the Miracle League and also at my school to help set up for events. My favorite MLB baseball team is the New York Yankees and my favorite player is Aaron Judge.

What do you like best about your school? The thing I like best about my school are my teachers. They are really nice and teach me a lot.

How does your success benefit the community? I can benefit my community by being a good leader and setting a good example for my friends.

What's next? Well, I can continue to get good grades, be a good friend and look forward to middle school and being more involved in the community.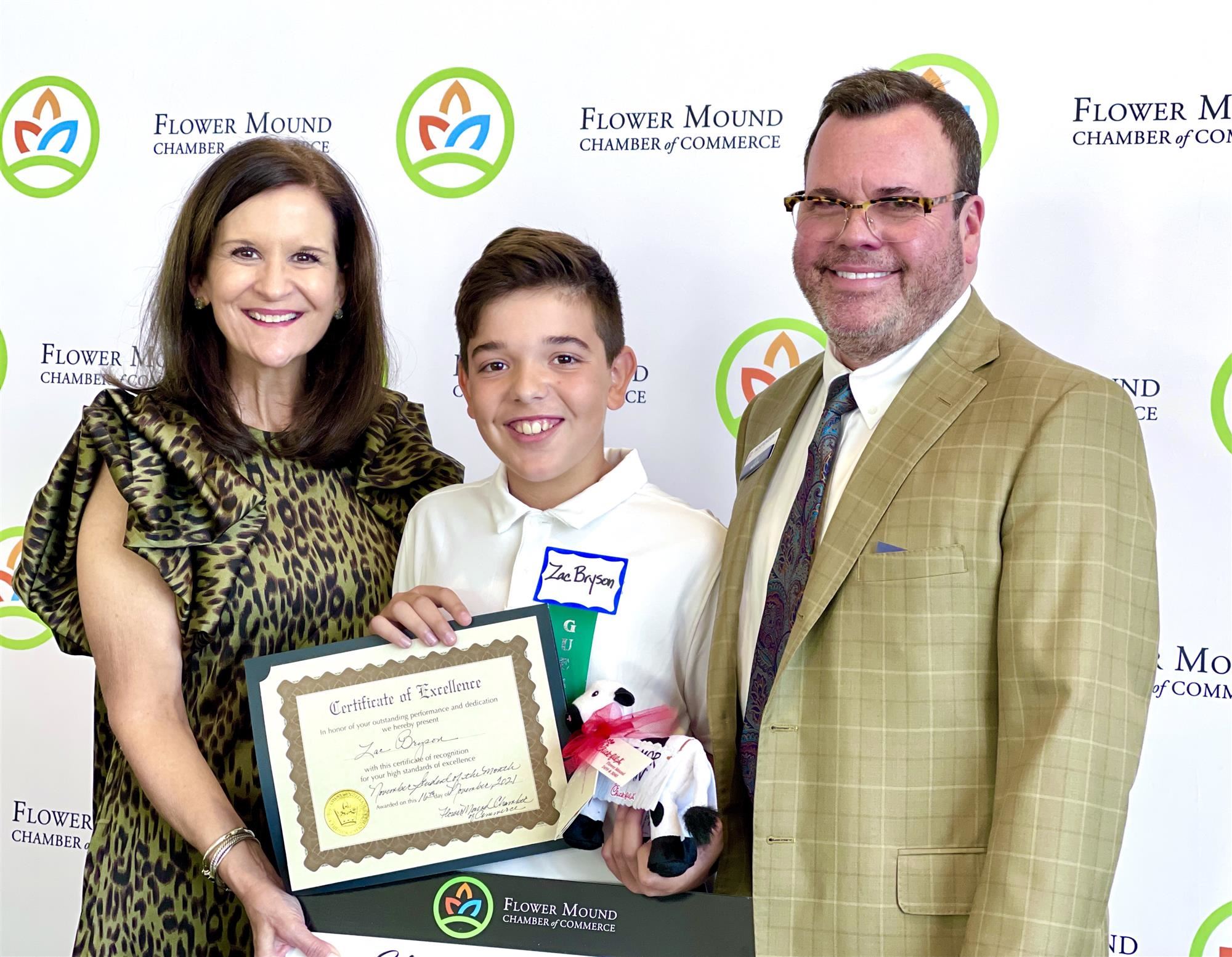 NOVEMBER TEACHER OF THE MONTH | CHARITY BARTH
Wellington Elementary 5th-grade teacher Charity Barth was named the Flower Mound Chamber's November Teacher of the Month for being an extraordinary and dedicated teacher who engages her students each and every day.

According to Wellington Principal Tami Braun, Mrs. Barth makes learning meaningful, relevant, and most of all, fun! Mrs. Barth's own love for reading ignites a passion for reading in her students, even those who might not have enjoyed reading before joining her class. One of the amazing ways that Mrs. Barth fosters a love for reading with her students is through an after school book club that she created. Mrs. Barth will meet with the students who choose to participate, and they will share thoughts about the story they are reading together and make connections to their own lives. When they finish the book, they will have a pizza party celebration. Many parents have shared that their child's love for reading started during their year with Mrs. Barth. What a lifelong gift that is to her students!
Mrs. Barth has a positive attitude, a smile on her face, and she gives 110% to everything she does. She is a team player and is encouraging of others. She always takes the time to write both students and staff members little notes of encouragement, and she has a gift of lifting others up. Mrs. Barth is always the first one to offer help when needed, and her teammates consider her a crucial member of their team.

When we think of Mrs. Barth, we are reminded of the quote: "When a teacher truly ENJOYS teaching, kids just know." This sums up Mrs. Barth perfectly. She loves what she does every day and as a result, her students do too!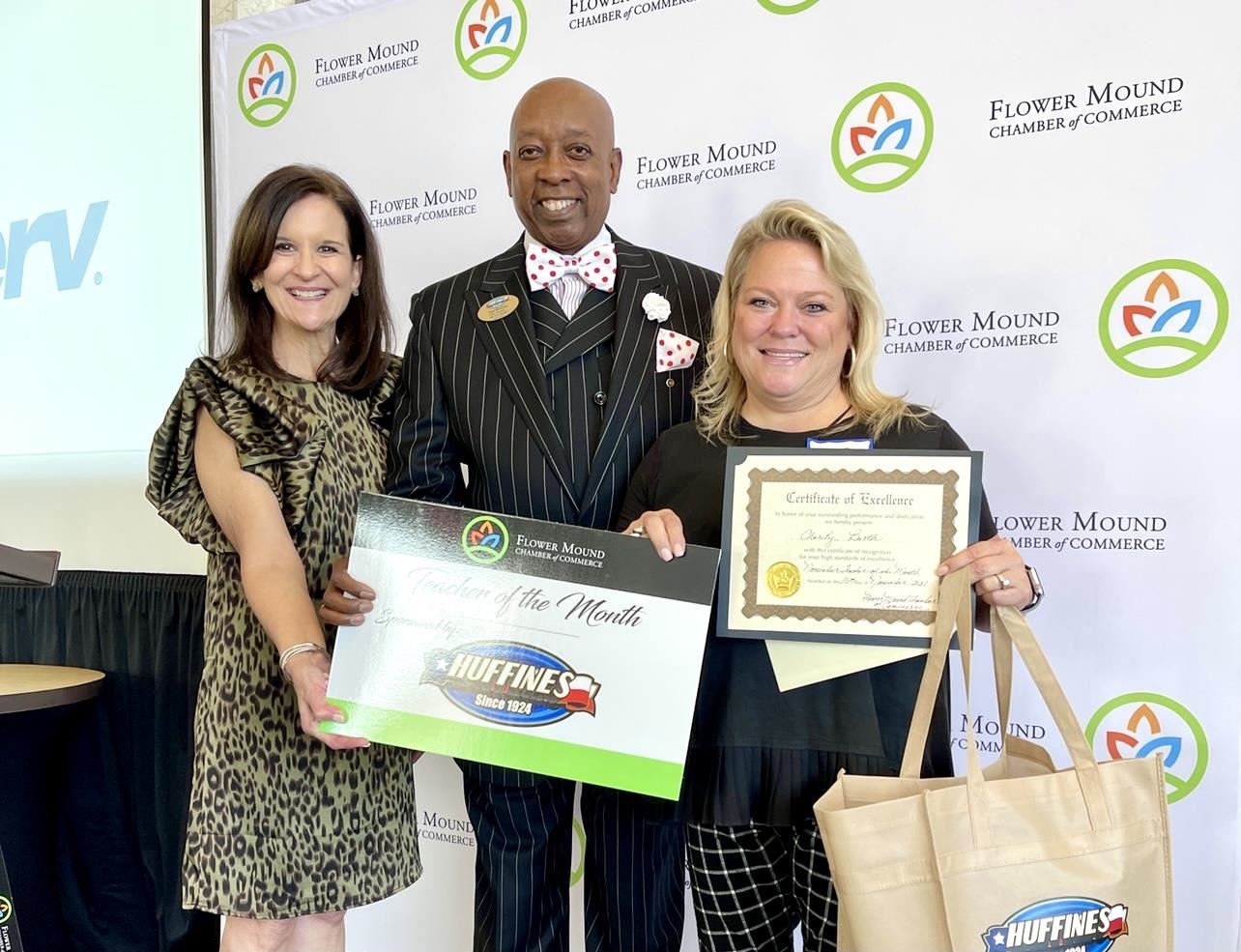 NOVEMBER SCHOOL OF THE MONTH | WELLINGTON ELEMENTARY
Wellington Elementary was named the Flower Mound Chamber's November School of the Month.

There is no question that the world has become a global society in all areas, and Wellington Elementary has responded by guiding its students in developing essential 21st-century skills through its Spanish Immersion Program. Throughout this program, students have both a Spanish Teacher and an English Teacher who work closely together to align curriculum and adjust pacing. This program takes a higher and more thoughtful level of critical analysis to make every lesson deliberate and focused, as students are learning half of the time in a language that is not native to them. Lessons must be delivered in a manner that is engaging and meaningful so students want to participate.
"It has been rewarding to see the results of those years of labor in now watching our students who are speaking fluently in another language and embracing a culture that is not their own," Wellington Principal Tami Braun said. "The Spanish Immersion Program has been an investment in our students--a gift--to better prepare them for the 21st century."
Wellington is also proud of its fabulous Science and STEM program. Wellington Wildcats are getting a hands-on approach to a unique way of gardening and chemistry. Thanks to the Lewisville ISD Education Foundation (LEF), a $2,500 grant was donated for hydroponics and vertical gardening. With the LEF grant money the school purchased seven hydroponic stations where students have been planting, maintaining, and monitoring plants.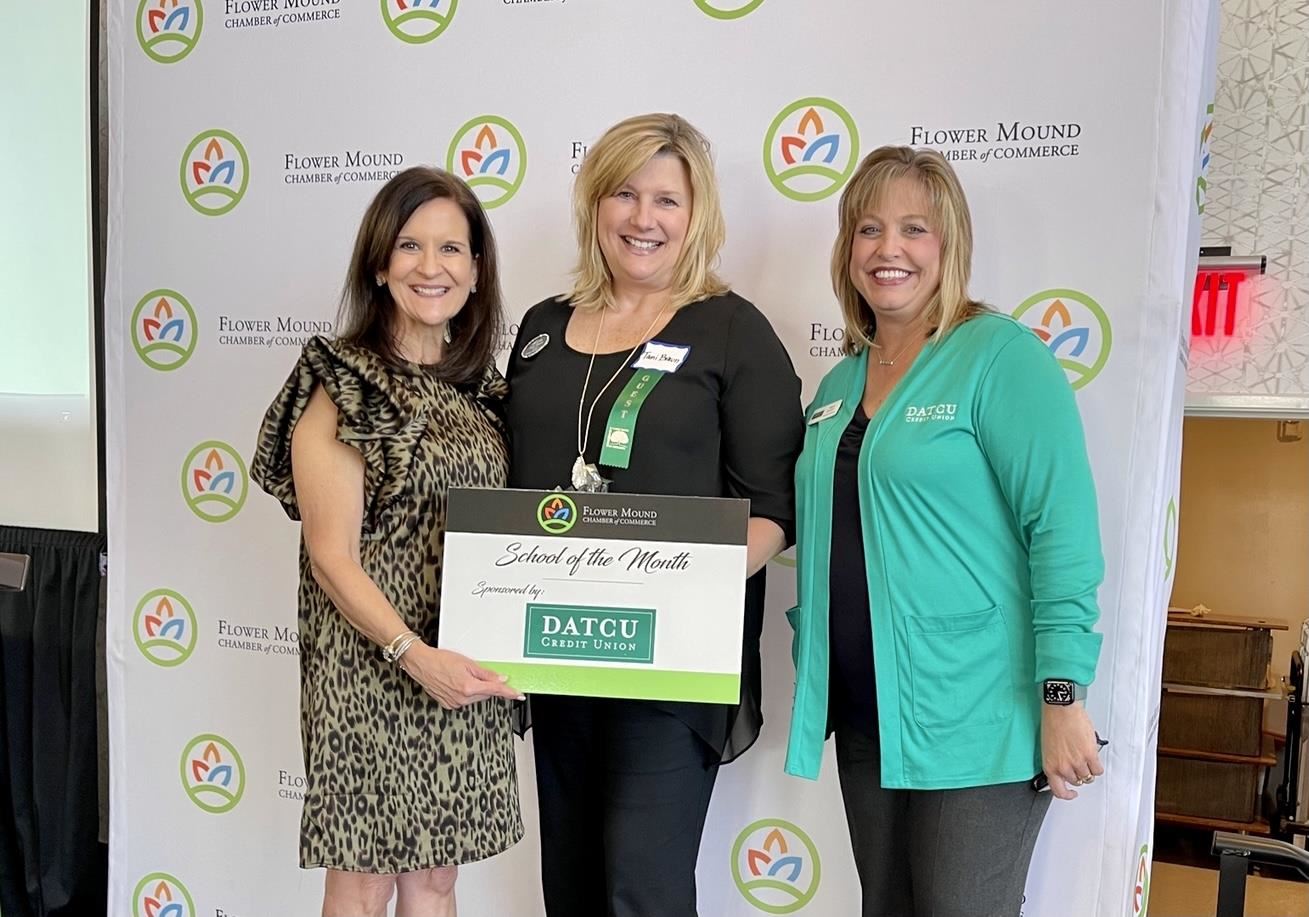 ---

Wellington Elementary is a Flower Mound, Texas elementary school serving Pre-K through 5th grade in the Lewisville Independent School District. Follow along with Wellington on Facebook and Twitter to see more student experiences throughout the school year. Join the Lewisville ISD family by enrolling today, or visit Best Schools in Texas to learn more.