Return to Headlines
Snapshots from Wellington Elementary
Wednesdays are known for being the half-way mark to a week, a turning point and the homestretch to the weekend. For Wellington Elementary students, there's another reason to love this day. "Wildcat Wednesdays" bring students some extra excitement as they look out for a camera floating around campus, ready to capture a glimpse of student life at Wellington.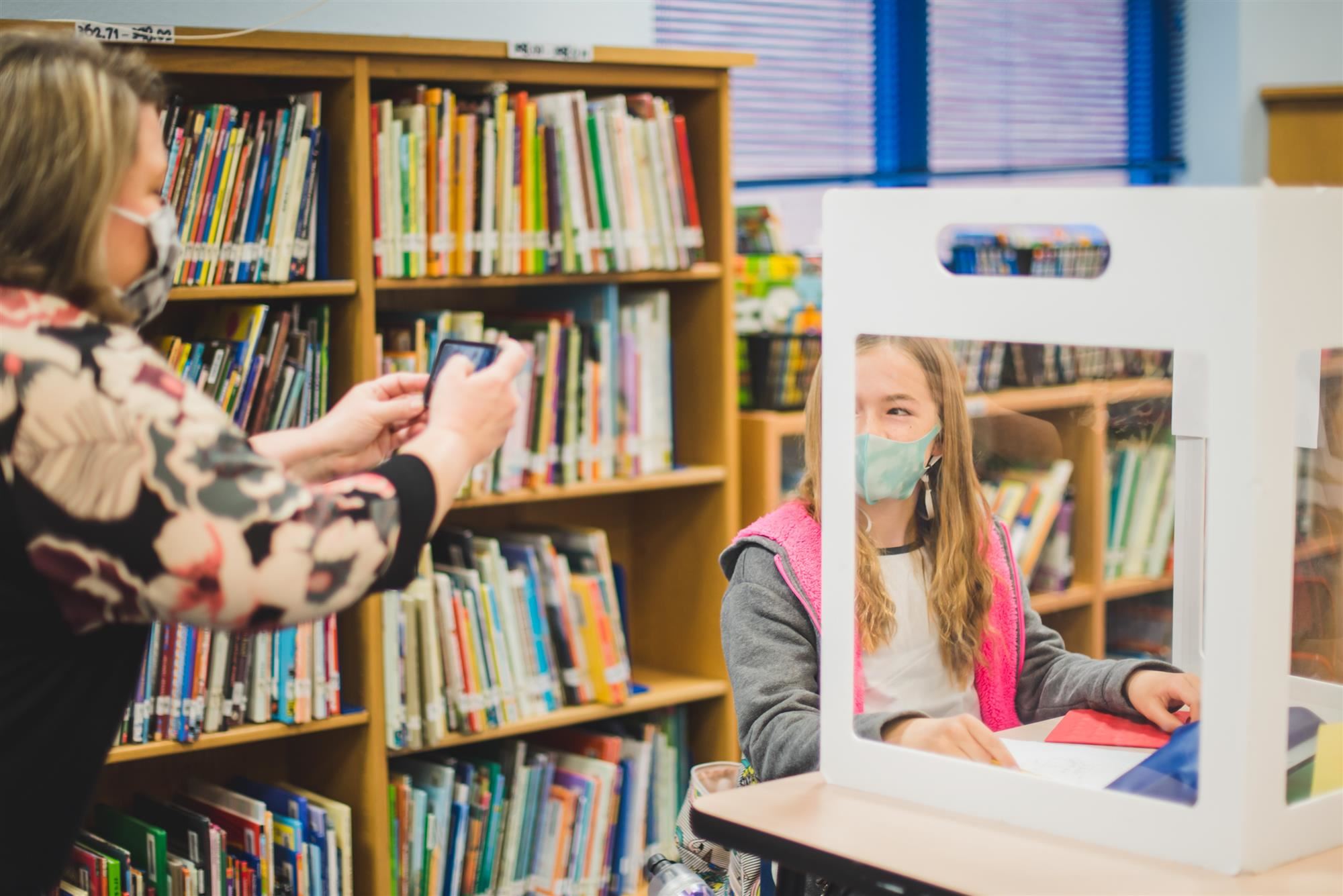 Most Wednesdays for the past two years, Wellington Assistant Principal Marlene Price has taken and posted over 100 photos of campus daily life to the Wellington Facebook page each week. The images range from students immersed in a science project, reading a book, presenting a research project or playing their favorite game in P.E. The series offers a real look inside the campus.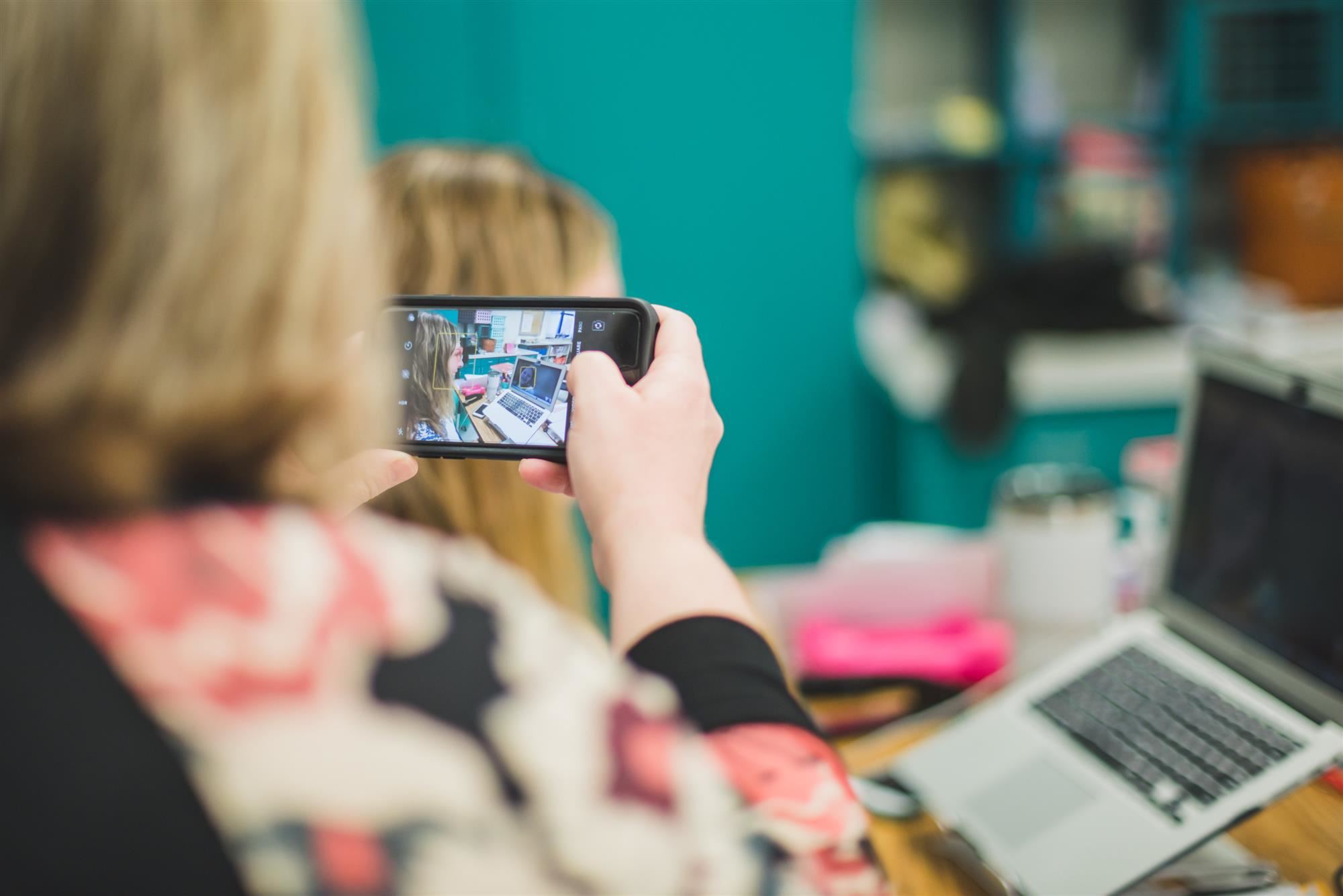 "Knowing how valuable the connection to our community is, I wanted a place where our campus could not only showcase the incredible and amazing things that were happening in our classrooms and tell our own 'Wildcat Story,' but also give our parents a sneak peek into their child's day," Price said. "I found myself in awe of the amazing things our teachers and staff do on a daily basis and I just started snapping pictures. From there, Wildcat Wednesday was born."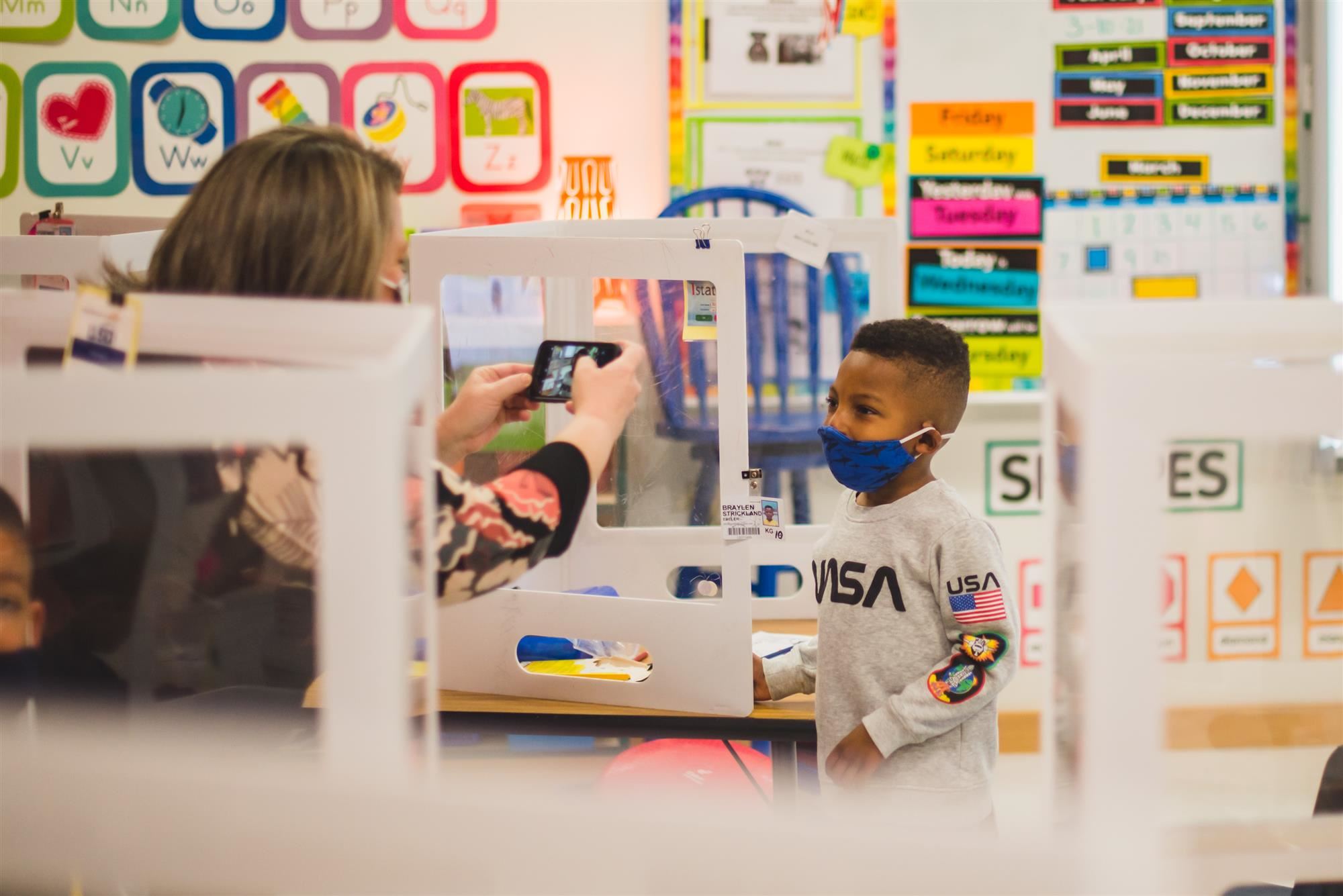 Getting a glimpse inside the campus has always been welcomed by Wellington parents, but in the year of the COVID-19 pandemic and heightened health and safety precautions, it's become even more valuable.
"This year, more than ever, the impact of Wildcat Wednesday is felt far and wide," Price said. "Learning is a true partnership, and through Wildcat Wednesdays, we are able to engage with and stay connected to our families and the community in meaningful ways."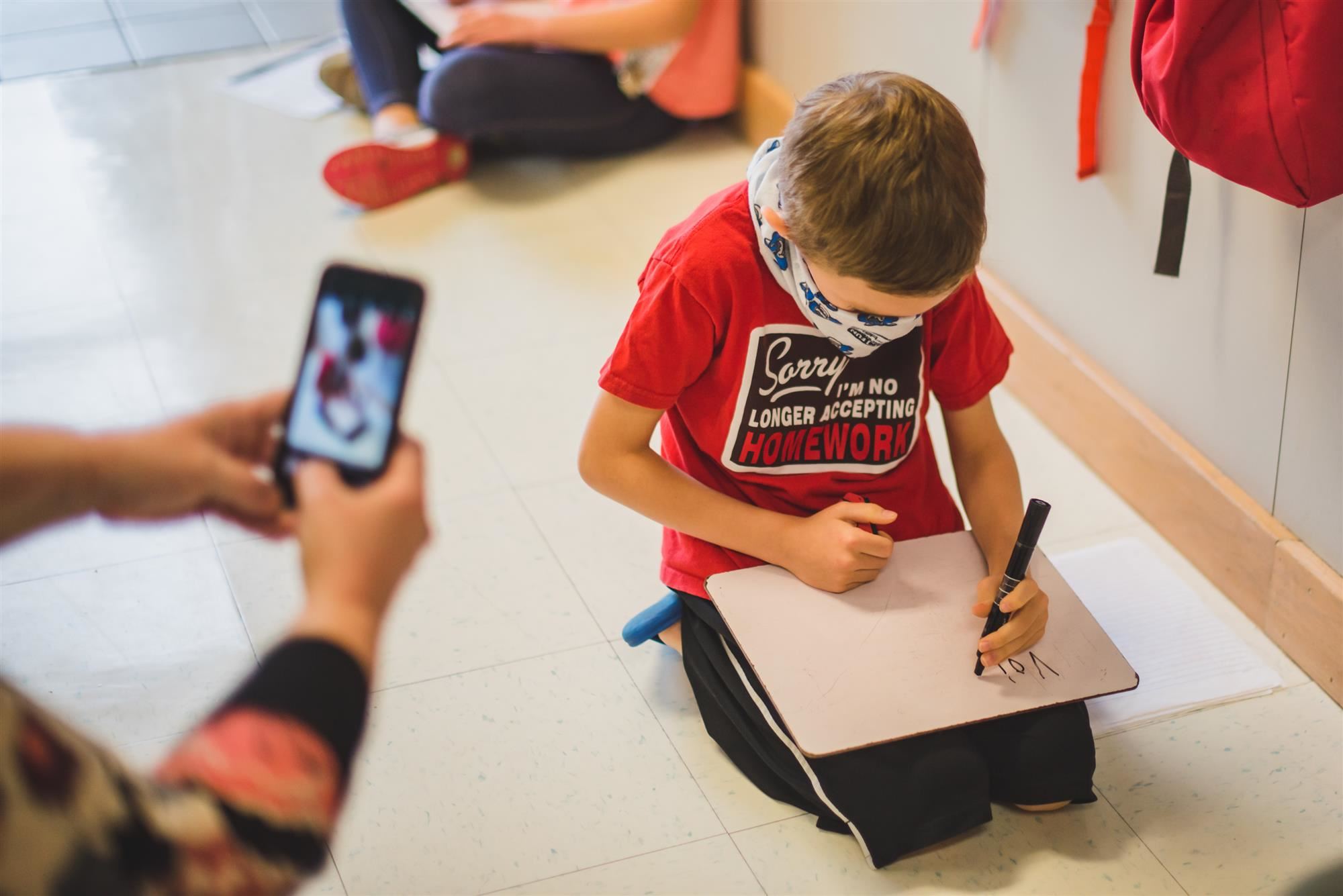 One student recently asked Price to include him in the weekly album because Wildcat Wednesdays are his grandmother's favorite day of the week.
"From parents to grandparents, local community members or relatives living in a different state or country, Wildcat Wednesday has been a powerful collaboration tool to build a partnership of learning with all stakeholders," Price said.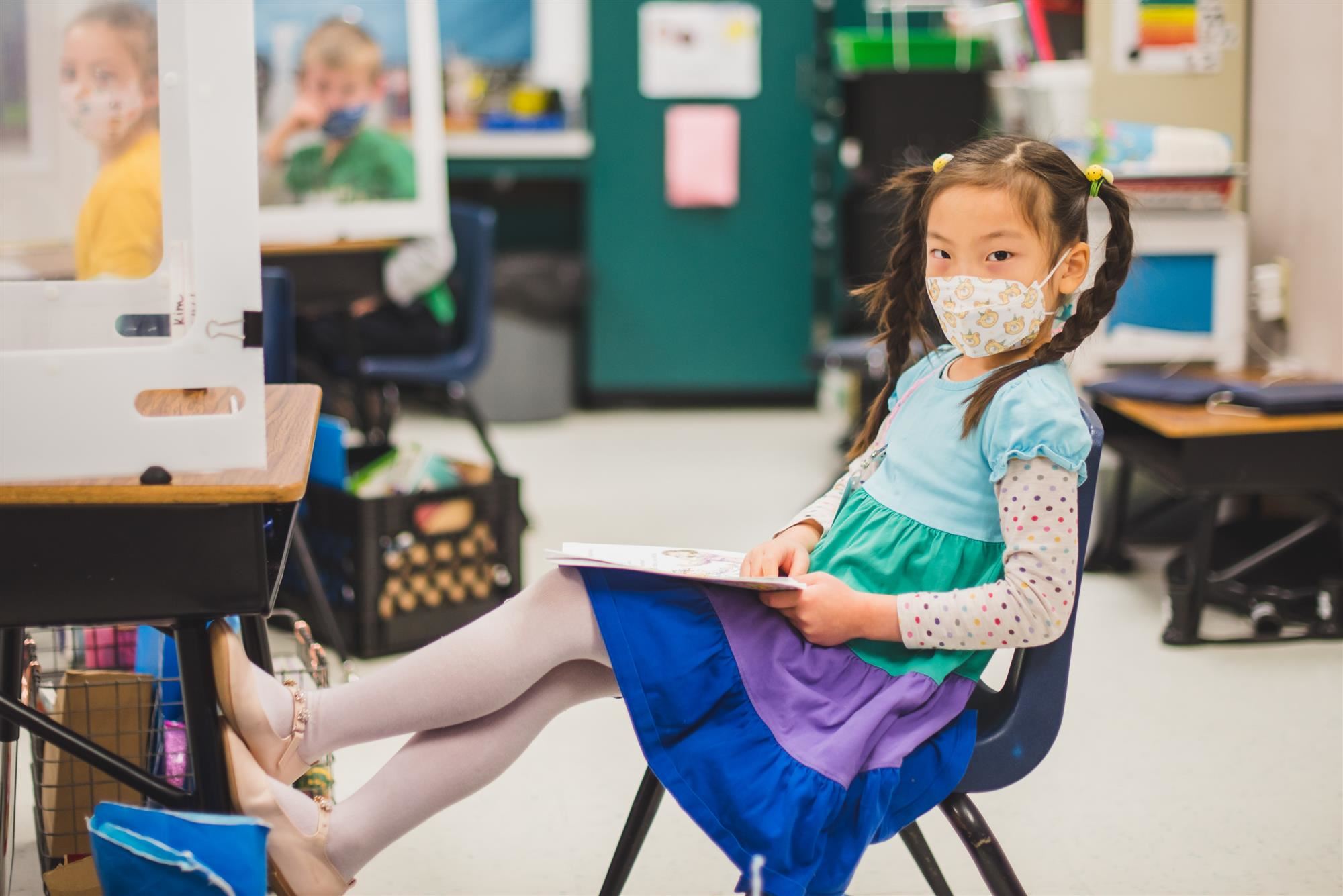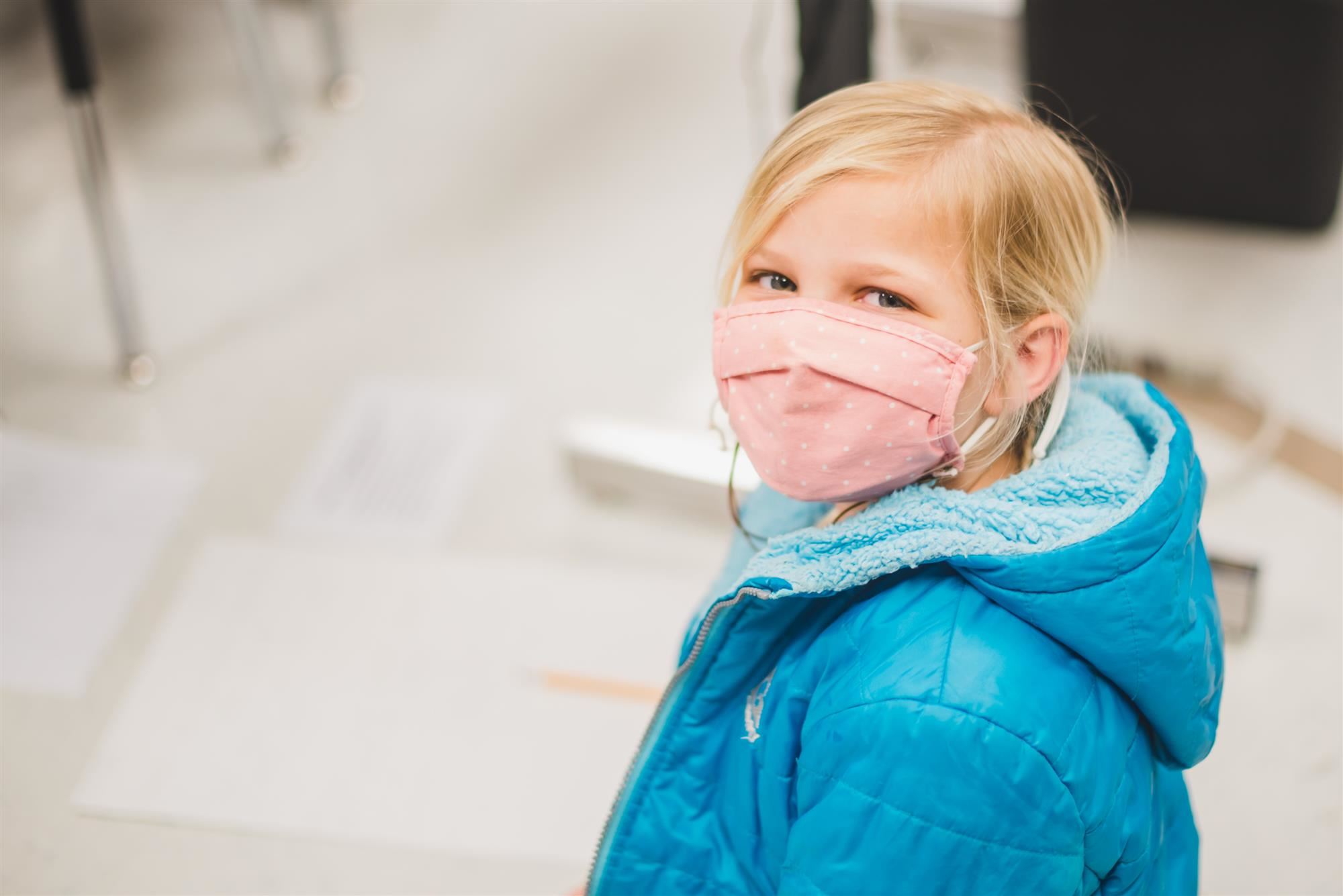 For Wellington parent, Quyen Nguyen, these photos add just another way to share in her children's daily experiences in fifth, third and first grade.
"I look forward to Wildcat Wednesdays each week so I can see all the smiling faces of the students," Nguyen said. "It's one thing to hear my kids talk about their day, but it's another thing to actually see what their day is like."
"Our parents have loved being able to have a glimpse into their child's day, and many have said that they have used Wildcat Wednesday as a catalyst to discuss what their child learned in school," Price added.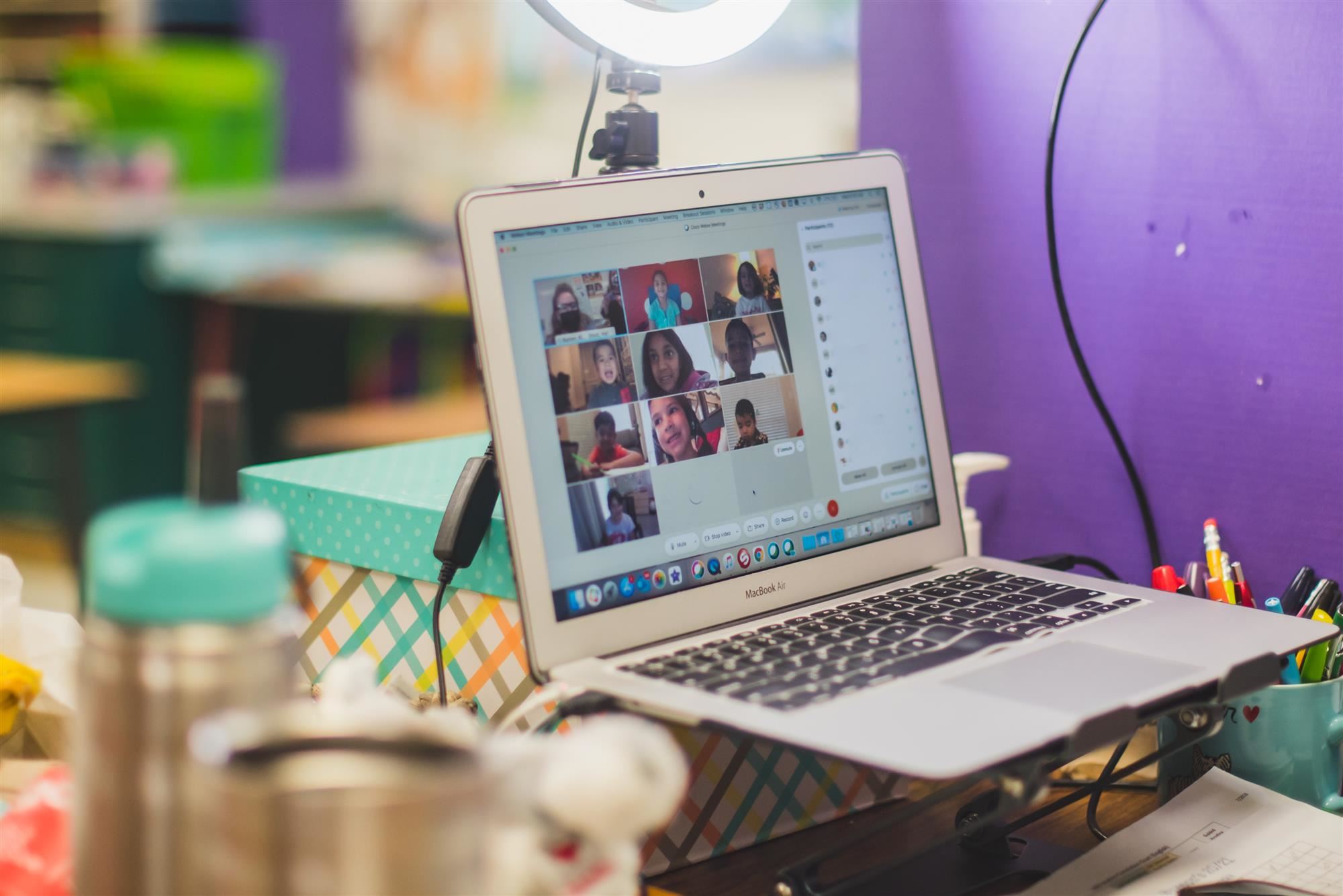 With more than 800 students, both in-person and virtual, making sure each child is represented throughout the year is no easy feat, but it's a challenge the campus is up for.
"We make a conscious effort to include photos of every student at some point during the year," Price said. "We make sure to take pictures in every class and include our virtual learners as well. Whether in-person or virtual, we want all of our students to feel included and realize that they are each an integral part of our school community. Wildcat Wednesday has helped bridge that gap, despite the distance."
Catch the next Wildcat Wednesday on the campus Facebook page to see the latest and greatest from Wellington Elementary.
---
Wellington Elementary is a Flower Mound, Texas elementary school serving Pre-K through 5th grade in the Lewisville Independent School District. Follow along with Wellington on Facebook and Twitter to see more student experiences throughout the school year. Join the Lewisville ISD family by enrolling today, or visit Best Schools in Texas to learn more.