Return to Headlines
Wellington Elementary Jumps for Healthy Hearts
Jumping, counting, cheering and encouraging. These are all things the Wellington Elementary Wildcat Jump Rope Team is used to doing together, but getting to share with the entire school is always a special occasion. Each year, this team brings excitement to jump-start Wellington's campaign for heart health.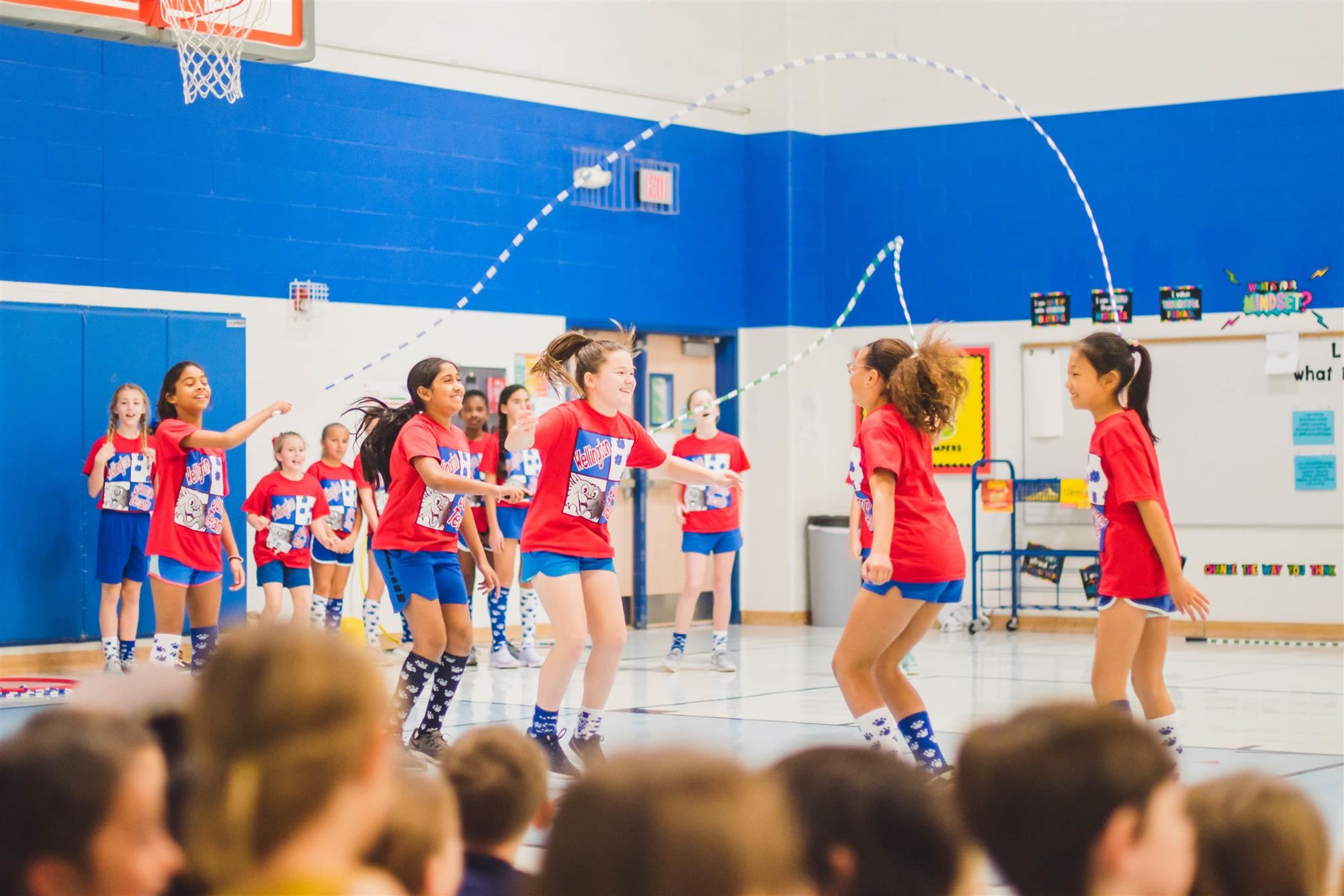 "During the month of February, our school partners with the American Heart Association by participating in the 'Kids Heart Challenge,'" Wellington Physical Education Coach Susan Tyner said. "The Jump Rope Team is a highlight of the kickoff event. The enthusiasm the team creates is infectious. Their performance inspires the entire student body to get active and start jumping."
This community partnership event educates students on the importance of keeping their own hearts healthy while empowering them to serve others and reminding them that not everyone is born with a healthy heart.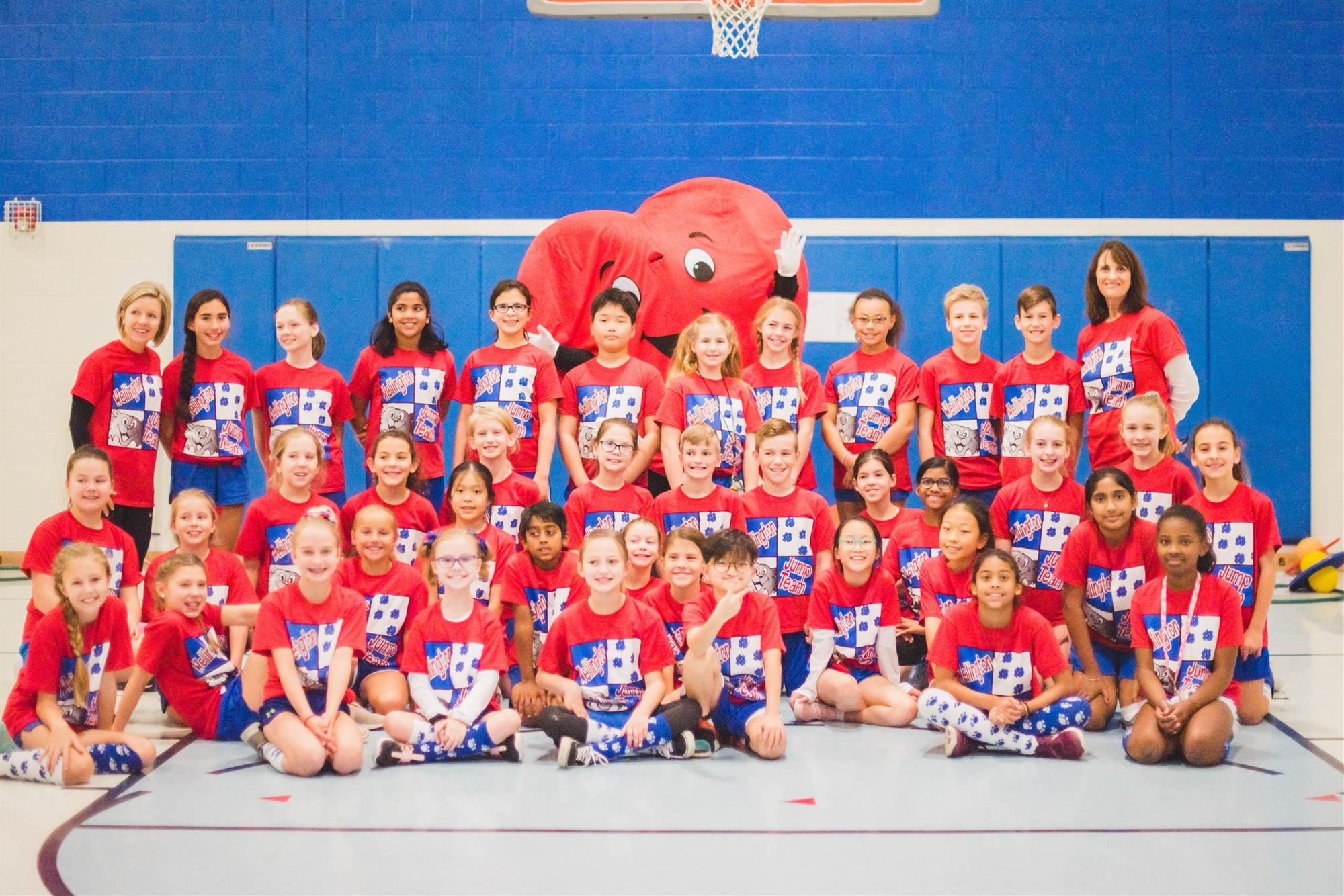 Following the jump team, Wellington invited guest speaker and community member Destin Garner to share his daughter, Sanders', heart story with each grade.
Sanders was in need of a heart transplant as soon as she was a few weeks old. Garner explained to students that his daughter's small, strawberry-sized heart was broken beyond repair. At seven weeks, Sanders received the gift of a new heart.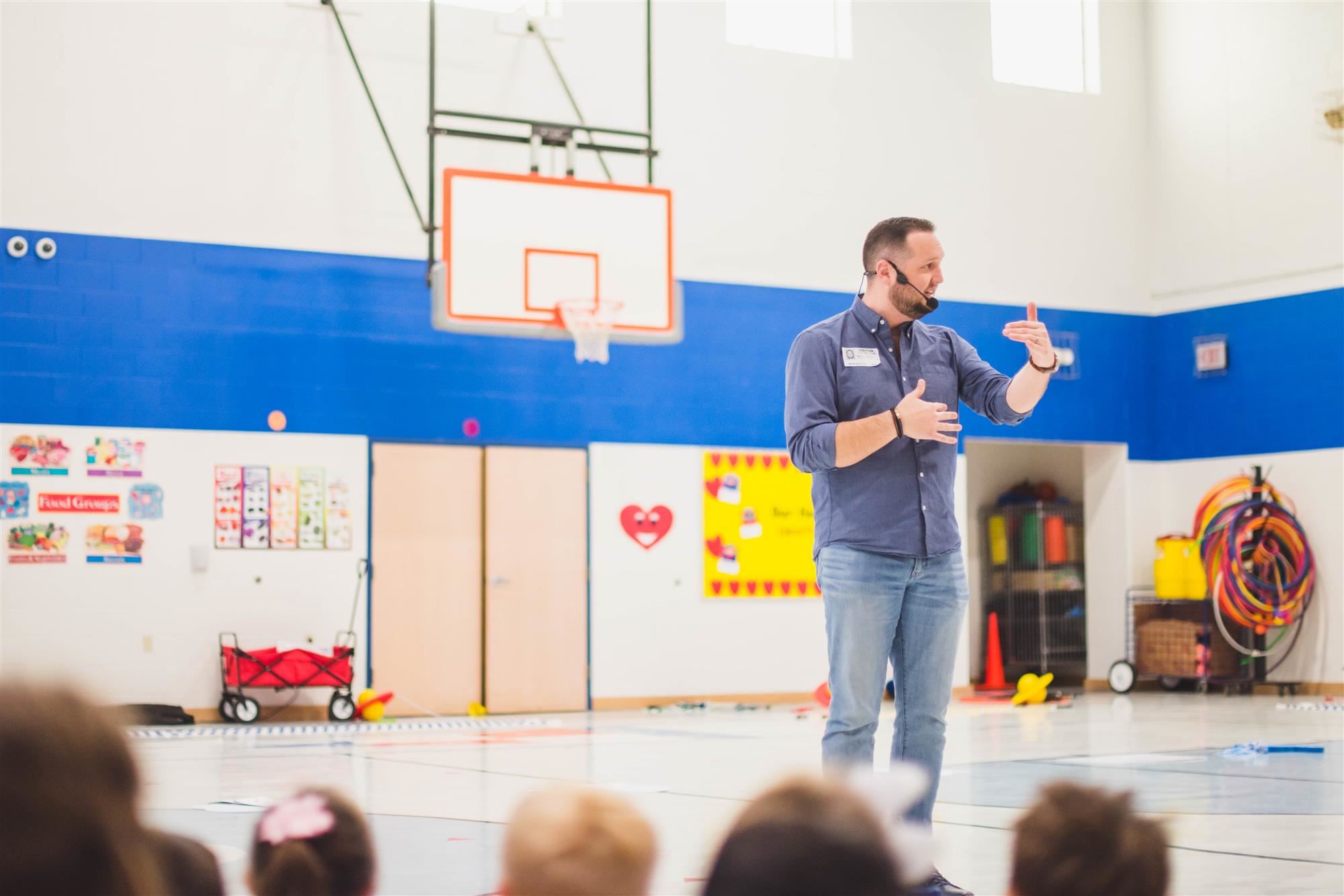 "It is an honor to be invited and to share her incredible story," Garner said. "We want to bring a little bit more awareness to what some people have to go through."
Physical Education Coach Teresa Kenney added, "Meeting a survivor helps motivate our students to get involved in saving lives as we partner with the American Heart Association."
As Garner wrapped up by encouraging the students to appreciate their own hearts by keeping them healthy, a representative from the American Heart Association continued that message.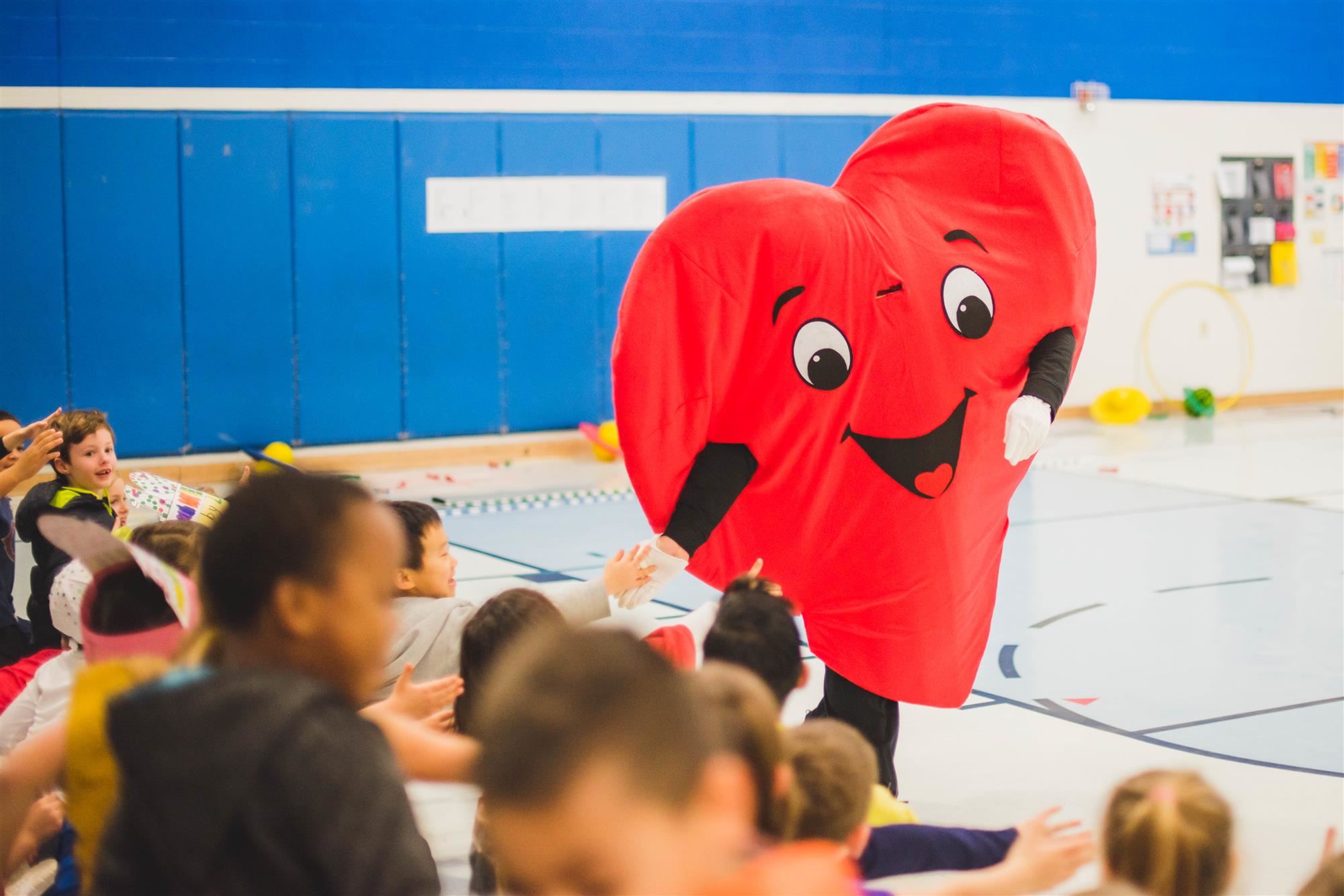 "This kickoff is the start of the Kids Heart Challenge event, where the kids get hyped up, introduced to Heart Hero characters and learn how to keep their own hearts healthy," American Heart Association's Greater Dallas Youth Market Director Ashley Morrison said. "Wellington is an amazing partner. Every year, they raise over $20,000 and they've been so great to work with. Susan and Teresa do such an incredible job and I love that they teach them the 'why' about helping other people."
This big event ends with students learning more about the backstories of the Heart Heroes, animated characters who encourage students throughout their Kids Heart Challenge. Sunny encourages activity and movement, Crush spends time serving others, Sofie prepares healthy foods and shares recipes, Nico cheers others up, Perrie is always prepared and organized and Knox uses martial arts to remind others to avoid harmful habits like vaping and tobacco.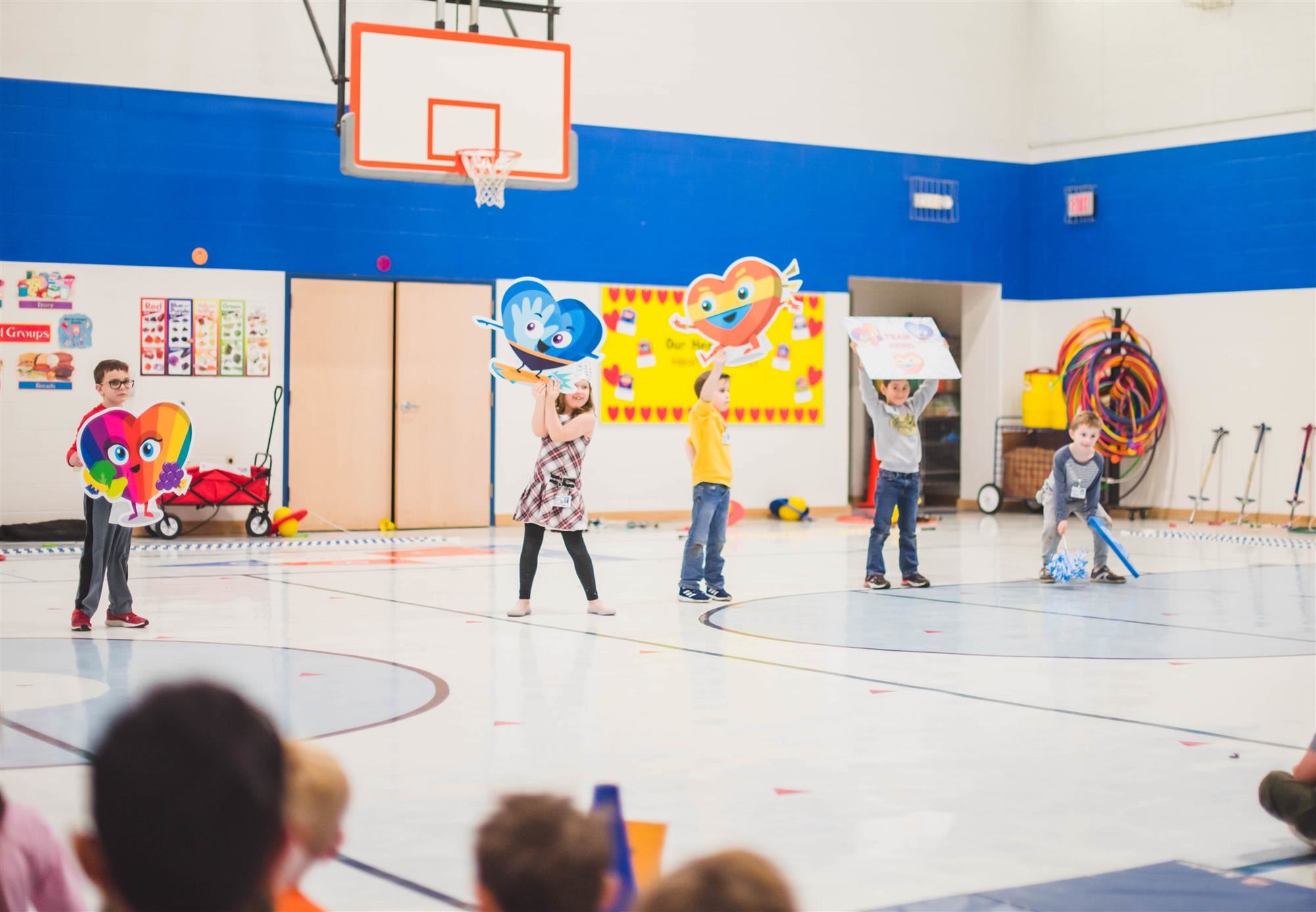 As the kickoff ended for one grade, the next one was ready to visit the gym and participate. For the Wildcat Jump Rope Team, that meant another opportunity to share their skills with their peers.
"My favorite part of jump rope team is the Kids Heart Challenge kickoff because it's such an exciting day and we get to perform so many times," fifth-grader Reagan Koch said.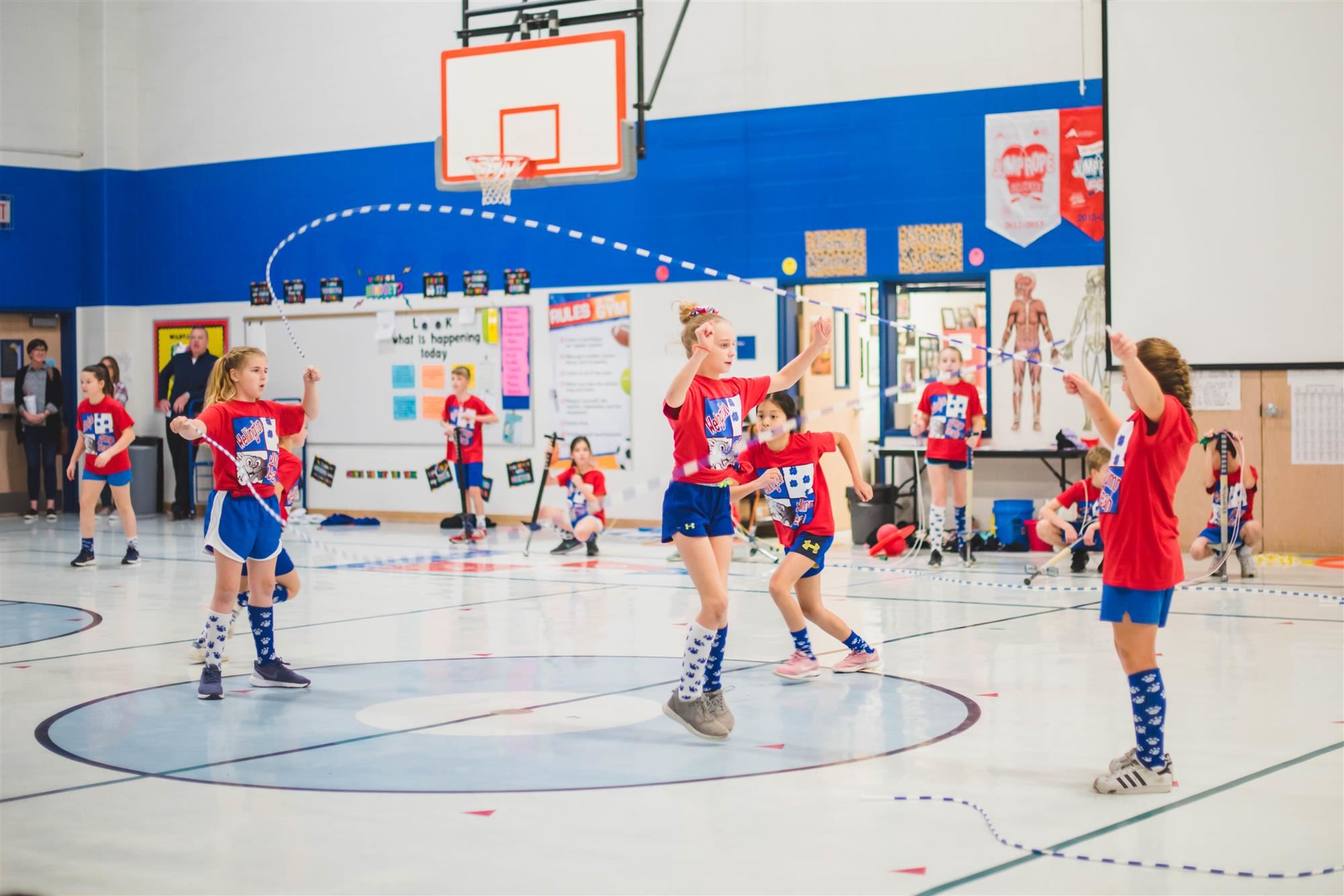 While these kickoff performances are a team highlight, the hard work begins long before, at the beginning of the school year.
"This team consists of fourth and fifth-grade students who practice each week after school and put on several performances to showcase their skills," Tyner said. "Throughout the season, while students do learn advanced jump rope skills, they glean so much more from the experience. They develop a solid work ethic while willingly and enthusiastically giving up their own time after school to practice."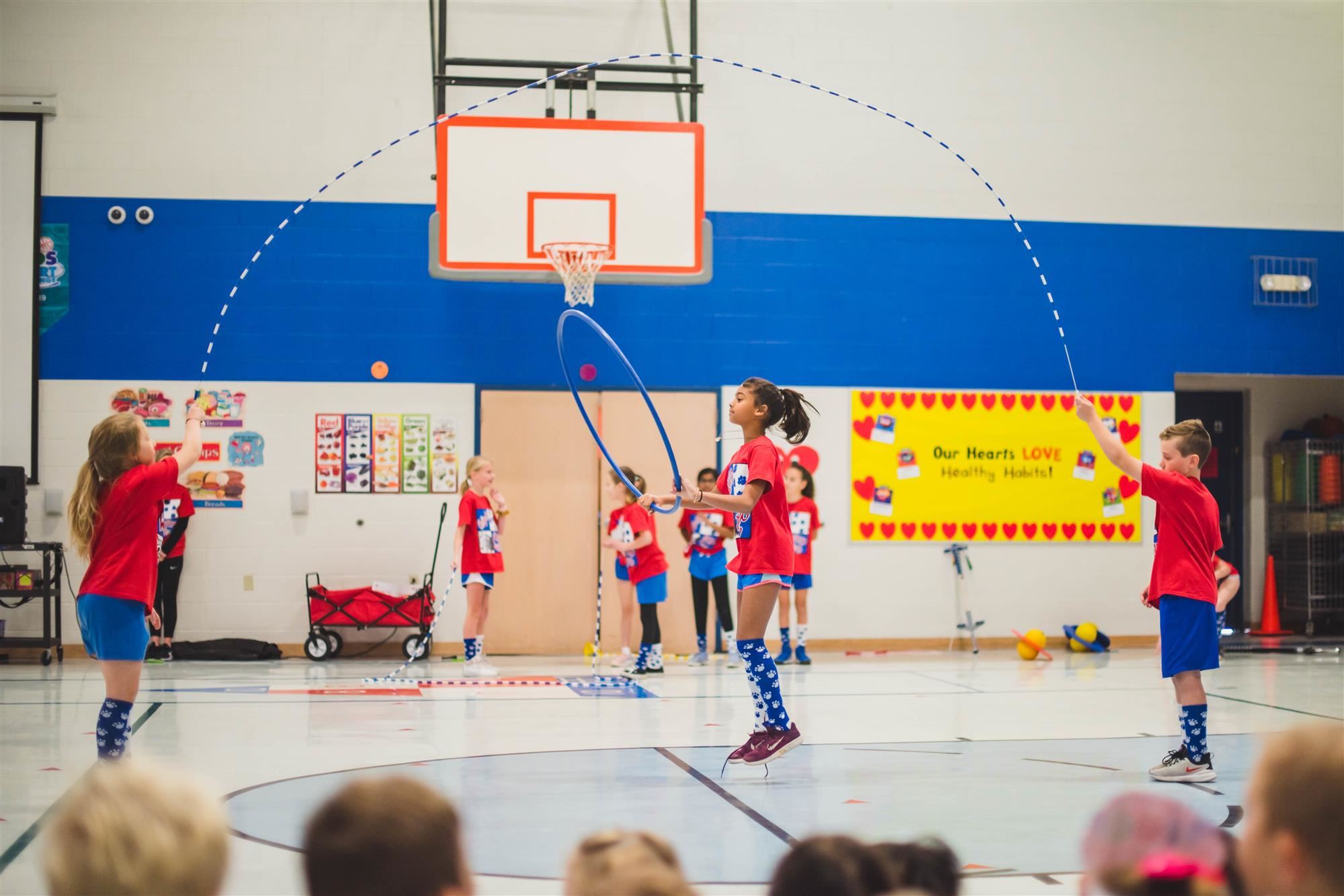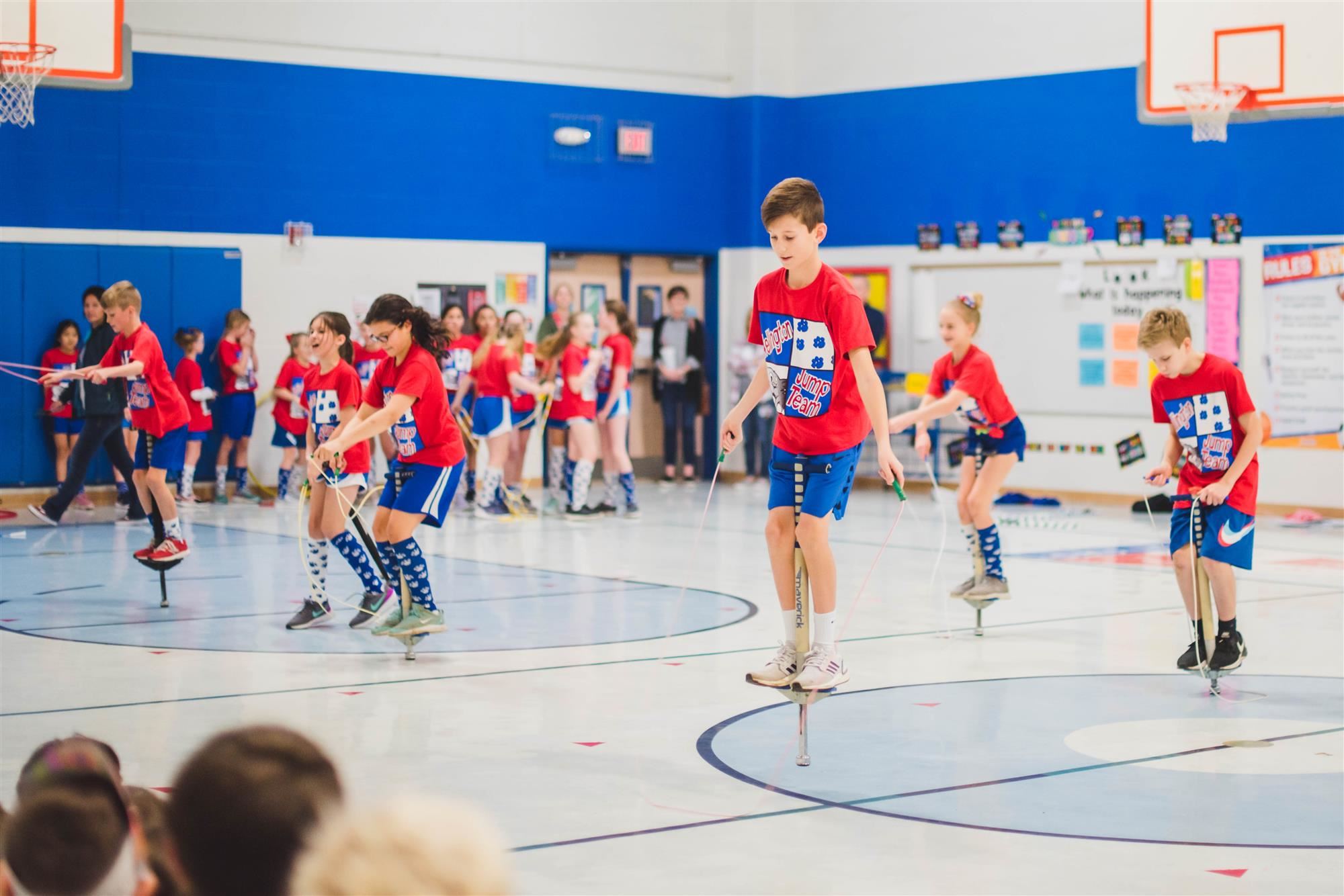 Another top highlight of being a part of the Wildcat Jump Rope Team is the social interactions with classmates.
"The greatest impact is the deeply-rooted friendships that are formed, the true sense of comradery, and the teamwork that is displayed as they all work towards a common goal," Tyner said.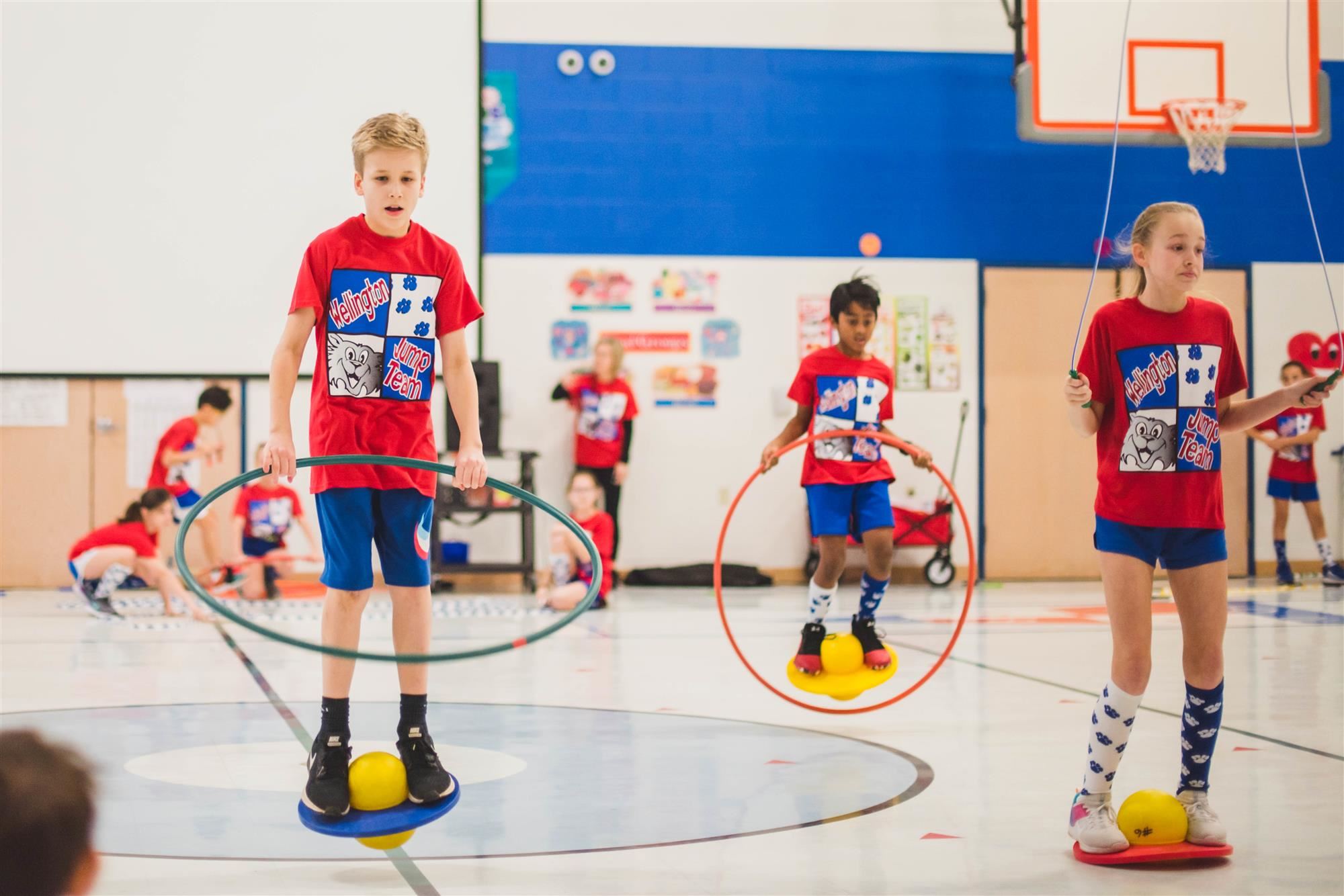 Fifth-grader Michael Panchishniy agrees.
"I think the jump rope team is enjoyable because of the freedom and the opportunity to make new friends and exercise," Panchishniy said. "I think we're a pretty good team and we work well together."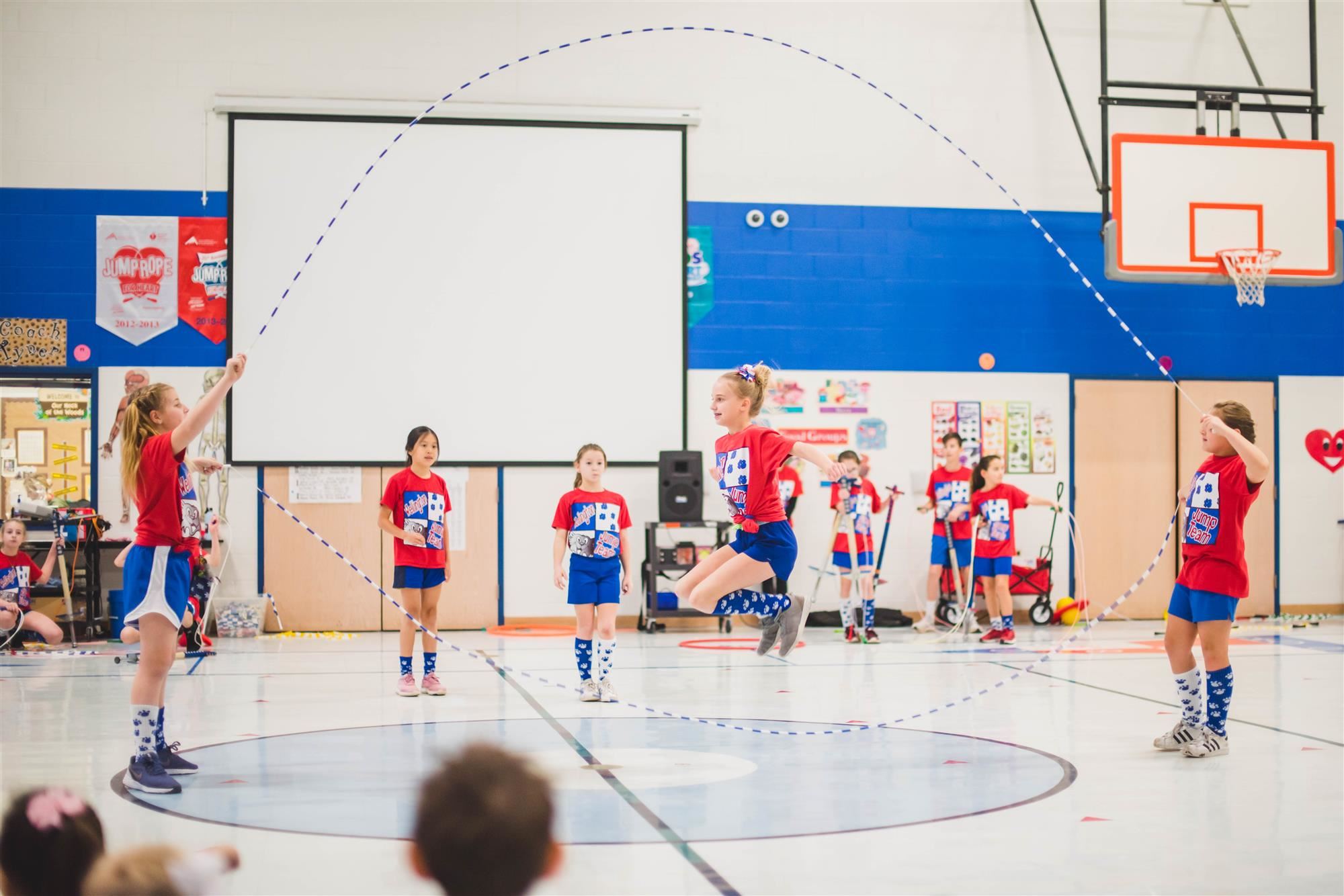 With a jump rope kickoff to remember, students at Wellington are busy raising funds and using the helpful resources the American Heart Association offers to learn all about healthy hearts. Students will celebrate their Kids Heart Challenge on Friday, Feb. 7 by tallying their final donations and getting their hearts pumping with jump rope exercise.
Heart Challenge accepted.
---