Return to Headlines
Common Thread: Teaching Self-Acceptance Through Collaboration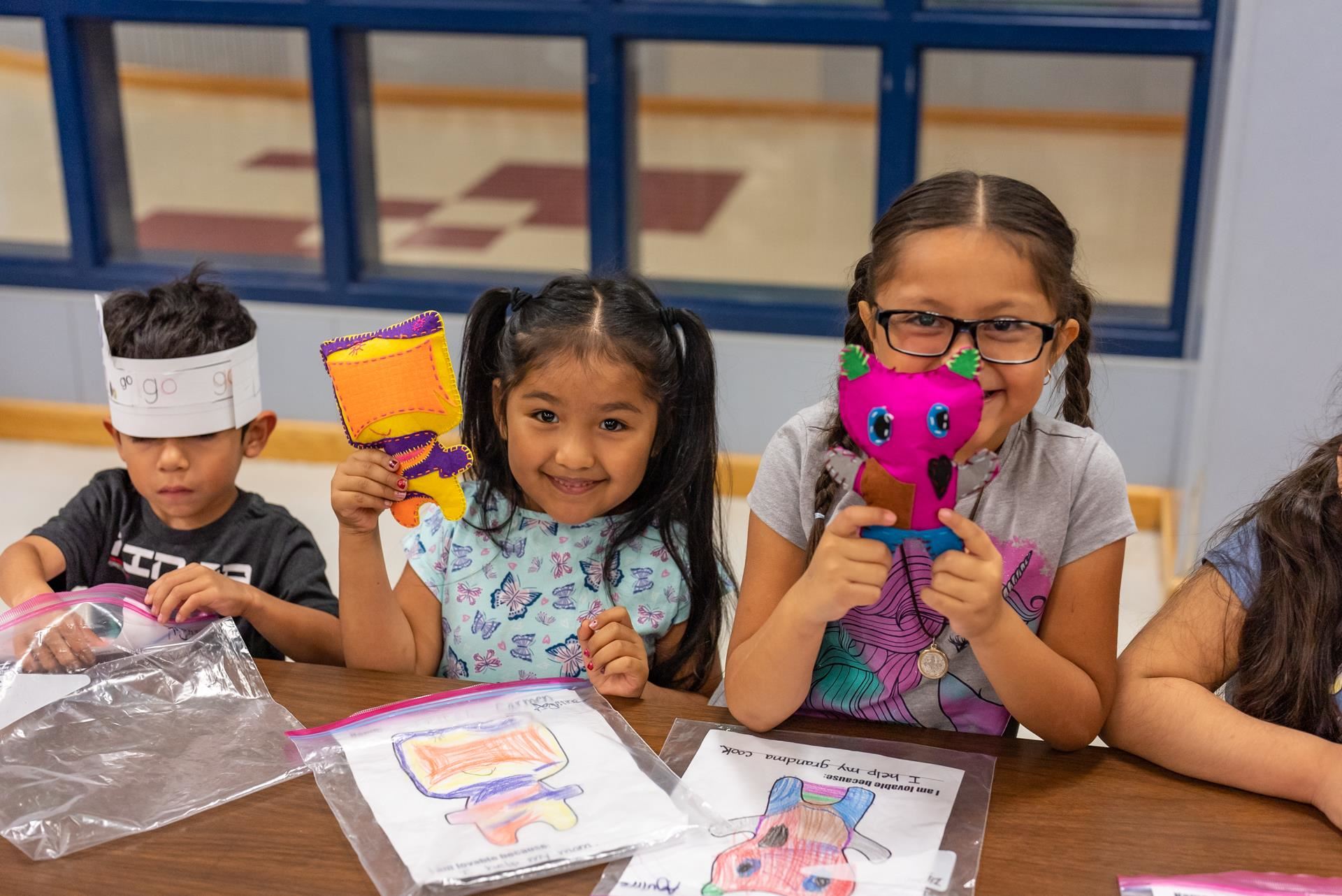 In the world of Rachel Bright's book, Love Monster, the titular monster lives in a land of cute, fluffy creatures – of which, he is neither. The monster sets out on a journey to find someone who will love him as he is, and ultimately learns to love himself along the way.
The message is both clear and important: loving and accepting oneself is a vital part of life, and our differences are what make us shine.
Kindergarten students at Vickery read Love Monster in class and were tasked with creating their own monster and assigning them a characteristic that they loved about themselves. The colorful menagerie of lovable monsters came together as students spent time creatively learning about self-acceptance.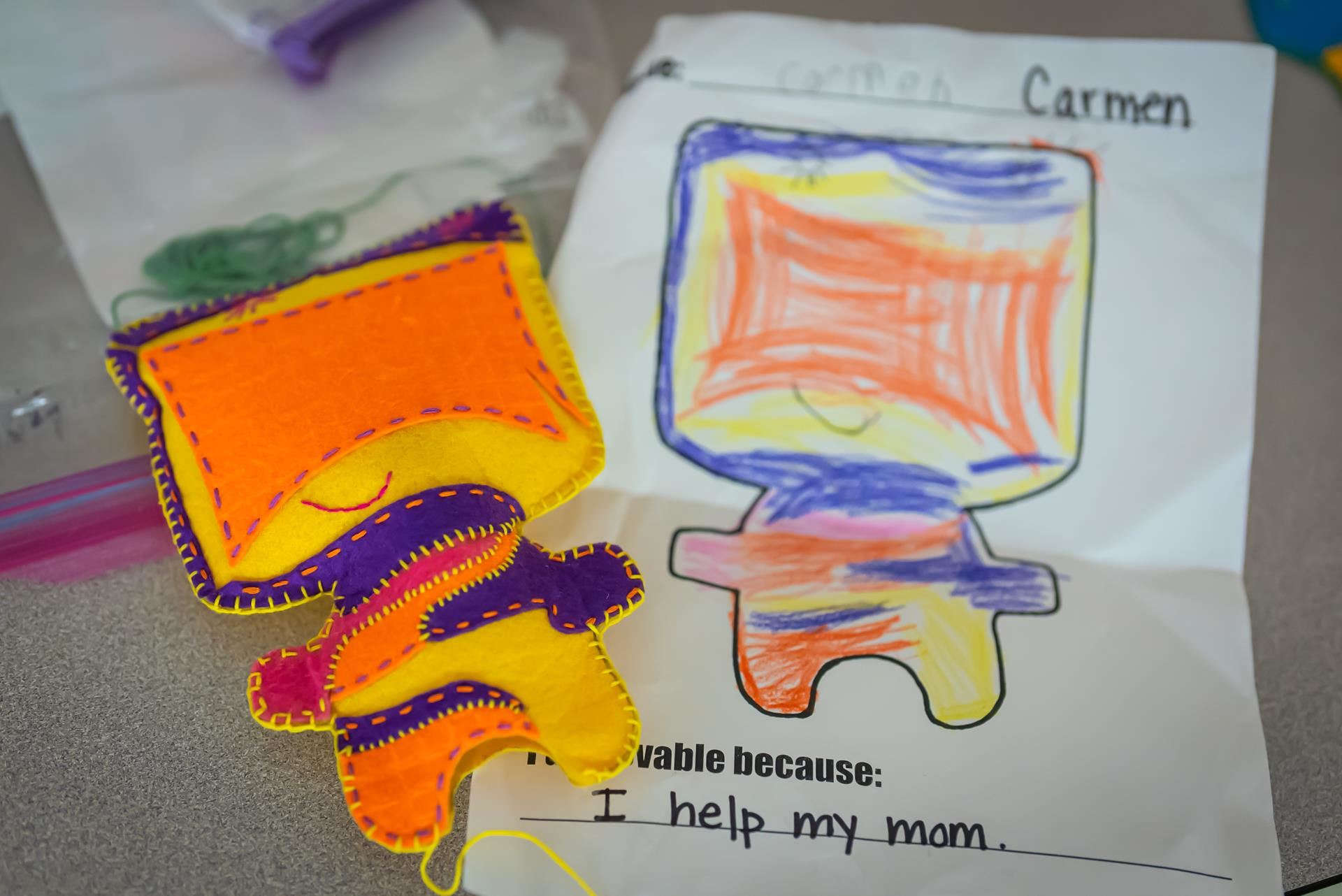 And that is where this story would have normally ended. However, unbeknownst to the students, there was a surprise twist to this tale.
Vickery teacher Elizabeth Montanaro and LHS fashion design instructor Christina Barrientos began collaborating to bring the Love Monsters to life in 2021. The idea was to bring the Vickery students' drawings to LHS, where Barrientos's fashion design students sewed together exact recreations of the illustrations.
"[In 2021] I contacted my son's kindergarten teacher, Mrs. Montanaro at Vickery, about doing this with her class," explained Barrientos. "It was such a success last year that this year, she approached me about trying to do the project again but with the entire kindergarten class!"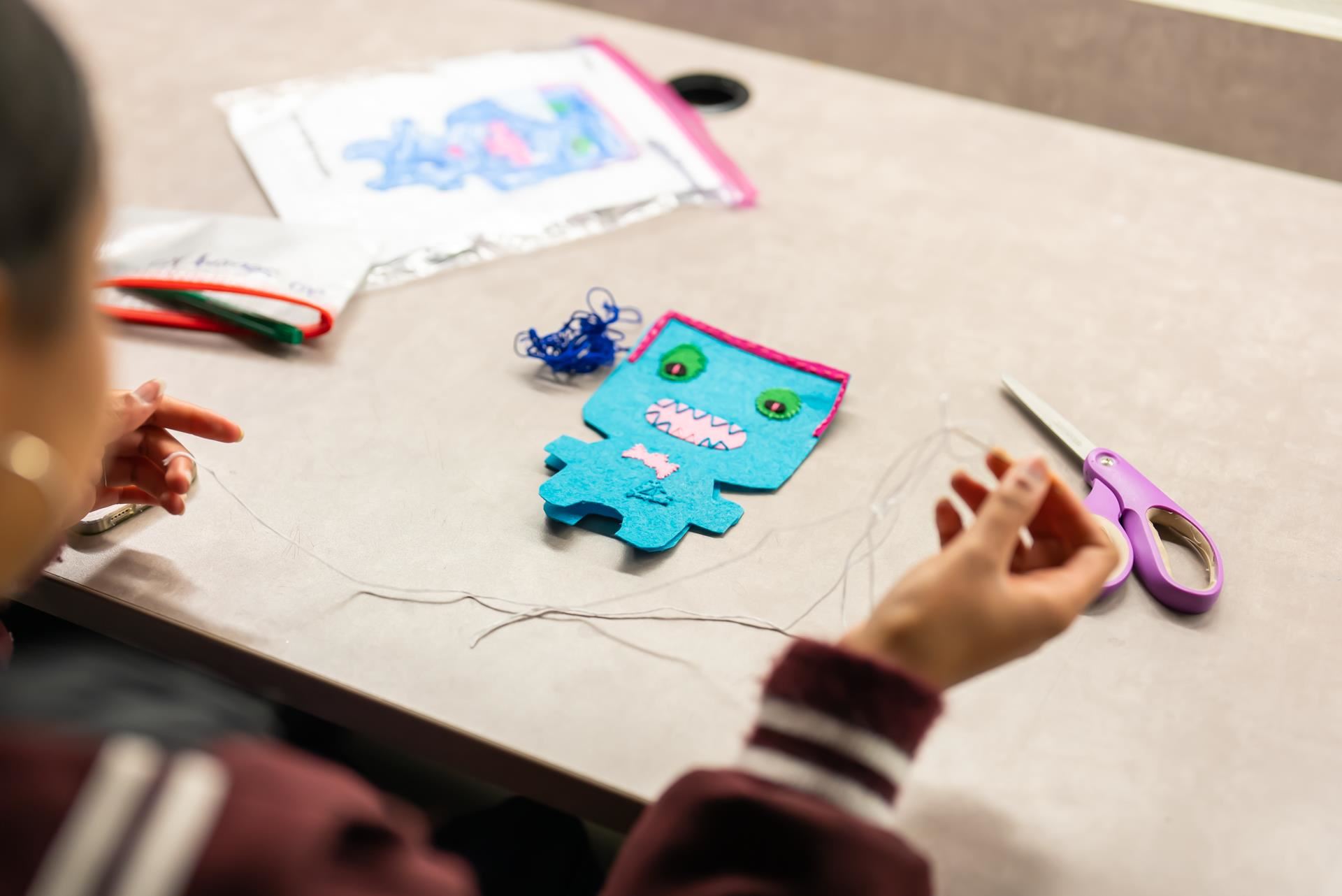 The Fashion Design I students at LHS were immediately up to the task, excited to use their talents to bring joy to Vickery's kindergarten classes.
"I thought it was really cute that we got to recreate the kids' interpretation of the monsters," said senior Marseille Blache. "We just learned how to sew last week, so it's fun trying to sew it together and create it."
Once all of the monsters had been sewn together, LHS students bussed to Vickery to surprise the kindergarteners with their works. Each fashion design student paired off with their illustrator, before revealing the stuffed creations. The cheerful roars from the students rivaled those of their monsters.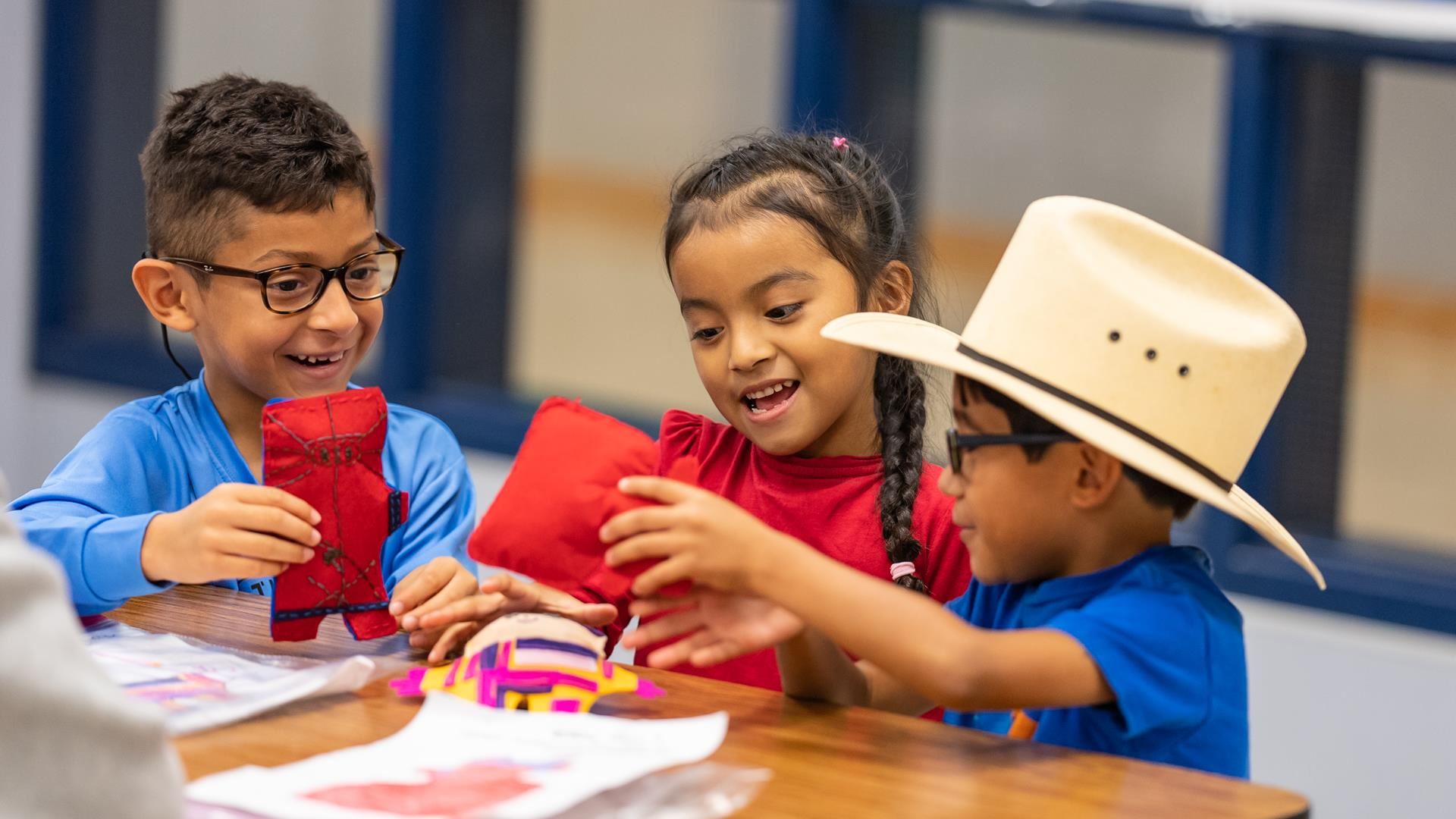 Vickery student Livy loved the rainbow colors of their monster, while Esteban was quick to share that their monster was loved because of its intelligence.
For teacher Elizabeth Montanaro, seeing high school and kindergarten students come together for the project was a special moment.
"Any time we can get older and younger students together and interacting is wonderful. Bringing the whole LISD community together allows them to collaborate and create, building bonds, relationships, and memories."
Barrientos agreed that collaboration between grade levels creates transformative learning opportunities.
"I believe that positive collaboration between older students and younger students increases self-esteem, provides validation and support for younger students. This type of activity gives high school students a chance to be leaders and it feels good that younger students can look up to them. And for the younger students, it's a really cool thing for them to see someone really cares about them!"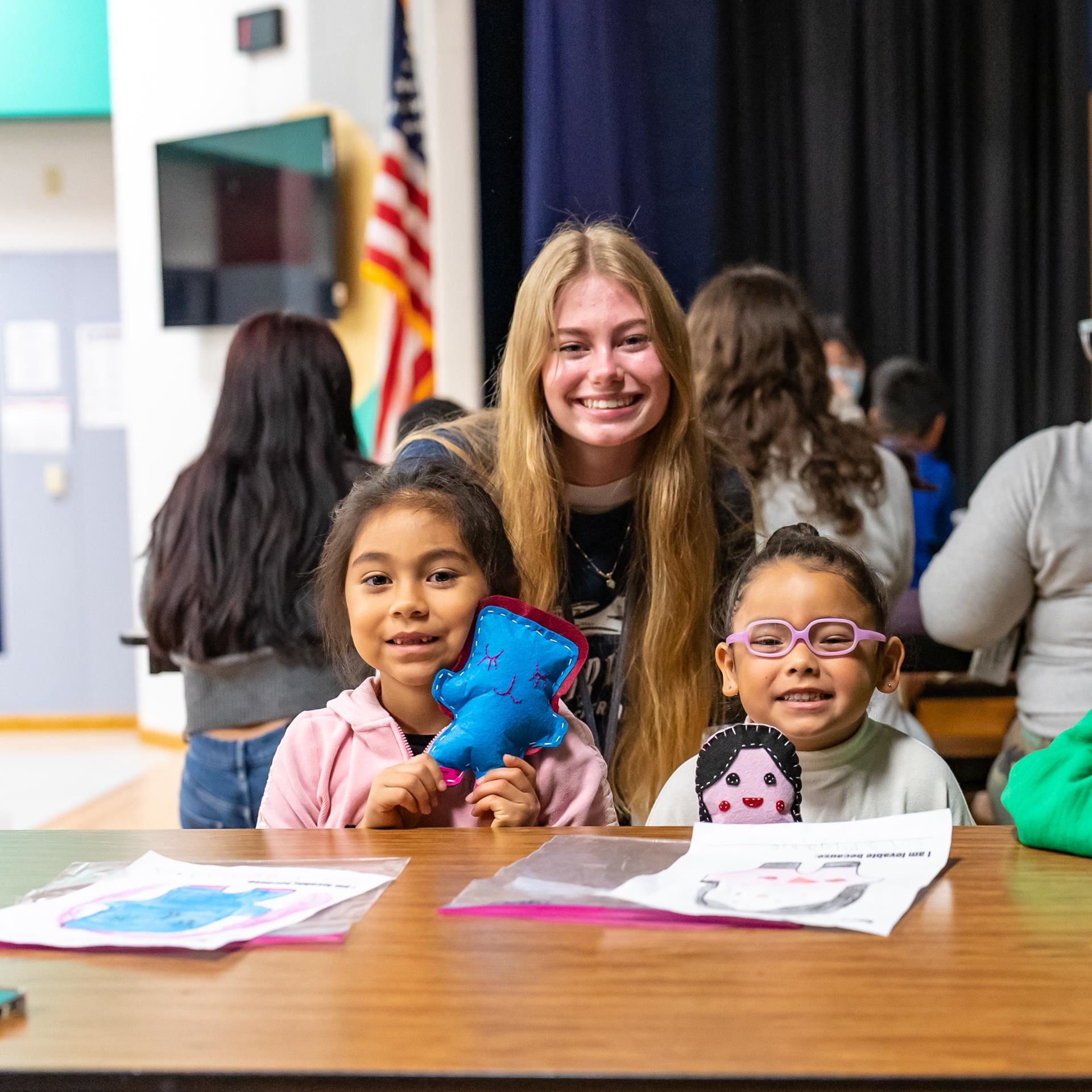 For both educators, the project served as a way to make the lessons of self-love and acceptance really stick in the minds of all students.
"Even at the age of five and six, kids can start feeling insecure and questioning themselves," said Montanaro. "It's so important for them to understand that they are wonderful being who they are and that they are loved."
"I think most people have a desire to belong and sometimes we don't exactly feel that we do," echoed Barrientos. "With the gift of these love monsters, both sets of students have a space where they feel seen, heard, and valued. It really is a beautiful thing!"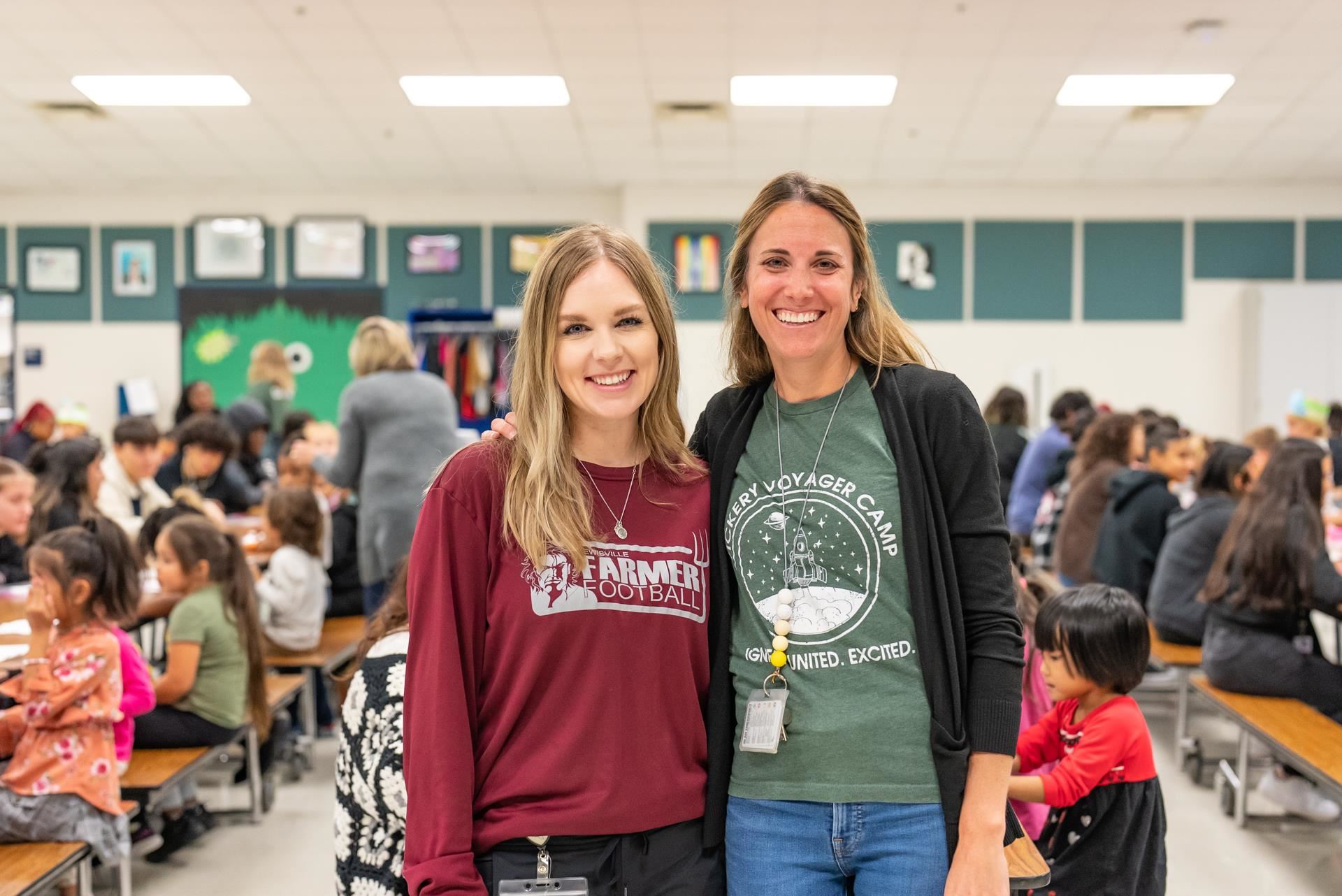 ---
Lewisville High School is a Lewisville Independent School District high school in Lewisville, Texas, serving all Farmers with engaging educational experiences, strong traditions, storied extracurriculars and future-ready opportunities. Follow LHS on Facebook and Twitter to see more throughout the school year. Join the Lewisville ISD family by enrolling today, or visit Best Schools in Texas to learn more.
Vickery Elementary is a Flower Mound, Texas elementary school serving Kindergarten through 5th grade with future-ready learning experiences in the Lewisville Independent School District. Vickery feeds into the Lewisville High School attendance zone. Follow Vickery on Facebook and Twitter to see more student experiences throughout the school year. Join the Lewisville ISD family by enrolling today, or visit Best Schools in Texas to learn more.