Return to Headlines
Saving the Chubby Unicorns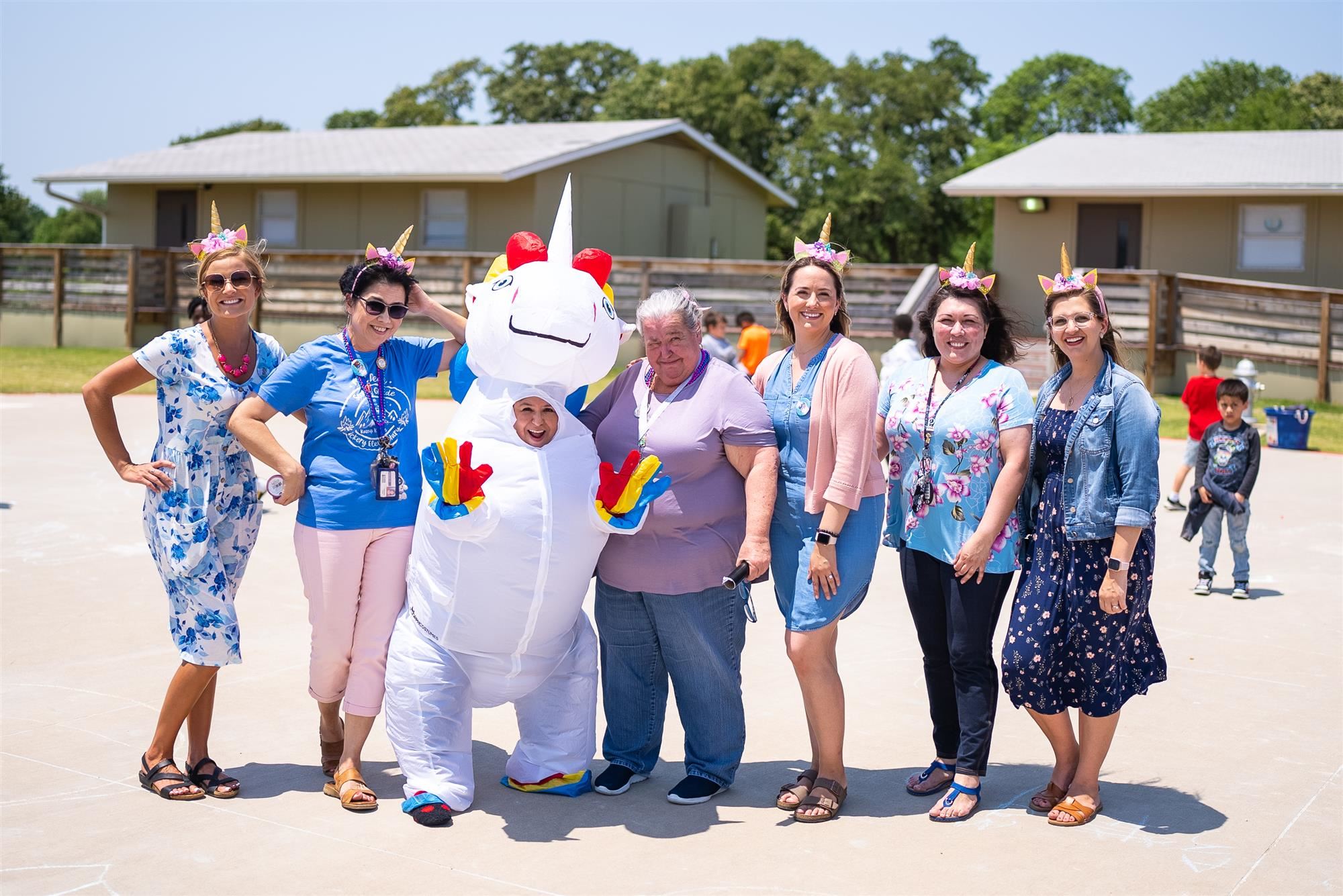 Vickery Elementary School second graders took an end-of-year lesson to heart, finding a creative way to illustrate conservation of endangered species. After learning about the importance of protecting the planet's wildlife, students decided to ceremonially adopt several rhinoceroses – or, as they have become affectionately known to the campus, "chubby unicorns" – through Rhinos.org.
In order to raise the funds necessary for the adoption, Vickery students and staff worked with a local artist to create custom buttons featuring the slogan "Save the Chubby Unicorns!" with a beautifully illustrated rhinoceros chubby unicorn. The buttons were sold for $1 each, with the fundraiser generating over $300 for rainbow-maned ungulates.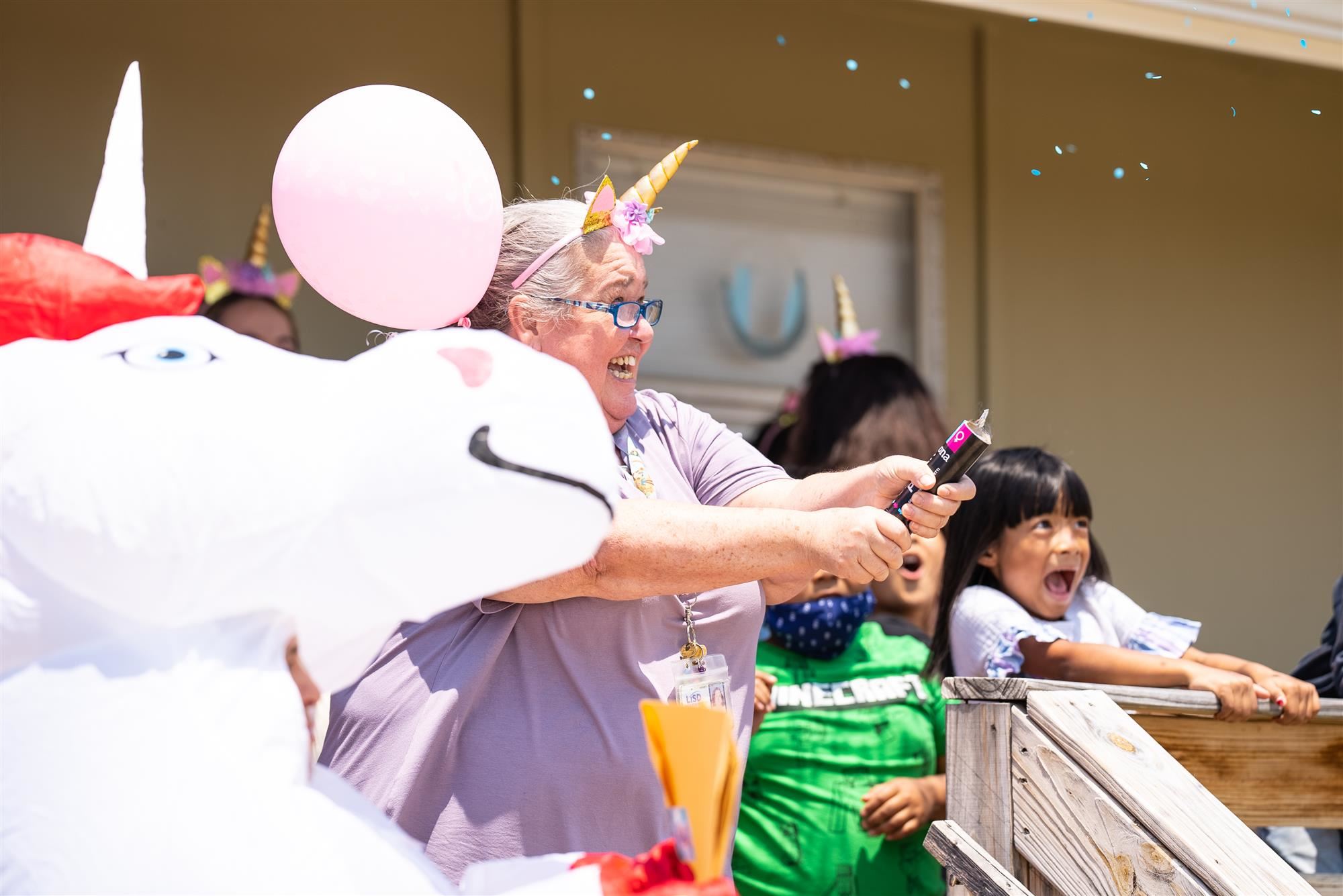 The idea was the brainchild of Kathy Peasley, who has been with LISD since 2007.
"We were studying conservation in social studies, and this made it tie to real world – about helping our environment and saving animals"
The money raised was enough for six adoptions, with each class receiving a certificate, photo and brief bio for each rhino. Vickery staff decided to surprise the students with a gender reveal party for the chubby unicorns. Once the confetti had settled, Vickery second grade classrooms became the proud guardians of three male and three female rhinos and dance parties ensued.
"The best school activities are not only fun and educational, but also inspire positivity," said Vickery principal Adam Gray. "The Save the Chubby Unicorn project had it all. Students not only learned about the plight facing rhinos, but also about their characteristics and habitat. The teachers worked so hard to also make the activity fun, especially today's gender reveal. End-of-year events like this help put a ribbon a wonderful year of learning."
Students responded extremely positively to the application of knowledge and the magical event. The making of the buttons, in particular, was a hit for the second graders.
The hope is to continue to monitor the adopted chubby unicorns, and to spread messages of environmental conservation from year to year. According to Rhinos.org, there are only 28,000 rhinos estimated to be living around the world, and three of the five surviving species are critically endangered. Those wishing to join Vickery in their mission to save the chubby unicorns, and prevent rhinos from becoming mythical beasts can visit Rhinos.org for more information and ways to assist.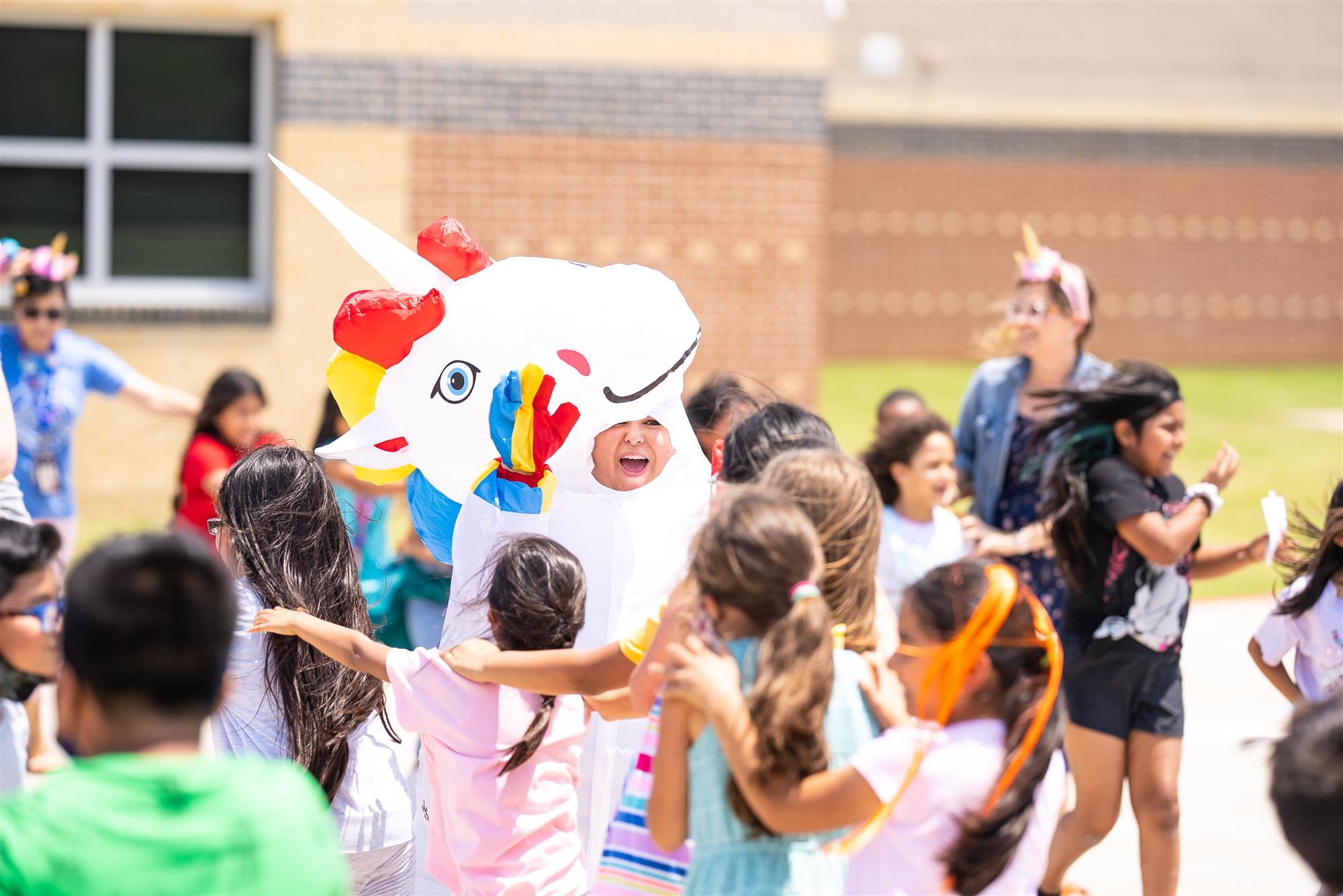 ---
Vickery Elementary is a Flower Mound, Texas elementary school serving Kindergarten through 5th grade with future-ready learning experiences in the Lewisville Independent School District. Vickery feeds into the Lewisville High School attendance zone. Follow Vickery on Facebook and Twitter to see more student experiences throughout the school year. Join the Lewisville ISD family by enrolling today, or visit Best Schools in Texas to learn more.