Return to Headlines
Lewisville Chamber Awards | September 2021
Vickery Elementary School students, teacher and school were recognized at the Lewisville Chamber's October Luncheon at the Chamber's Event Center in Lewisville, Texas.

SEPTEMBER STUDENT OF THE MONTH | JAMES LIANKUNG
James Liankung represents what Vickery is all about. Although English is his second language, James is a true leader at Vickery in terms of his academics, his relationships with peers and staff, and his outstanding character.
James is a very collaborative and hard-working student, participating well with all three of his teachers and always working well within a group. His classmates look to him when they struggle to understand something or need help, and his teachers look to him when they need a student they can count on. His love of science makes him a leader when the class does hands-on experiments, and his love of sports makes him a popular friend to play with at recess. Finally, his creativity is a joy to watch as he finds interesting ways to solve problems and get results.
James is a sweet young man whose excellent character traits and disposition will serve him well in life. We can't wait to see where his gifts and attitude take him.
To get to know James, we asked him the following questions:

What are your hobbies and/or what do you like to do in your free time? I like to read and play football and volleyball. I also run on my treadmill… sometimes.
What is your favorite subject in school and why? My favorite subject is science due to the extraordinary experiments we get to do and all of the excitement.
What do you love most about your school and why? I love Vickery! It is full of kindness and excitement. The school gives out snacks to students who don't have any. Teachers make it exciting by creating activities like escape rooms to get our attention.

What are you looking forward to next year in middle school? I'm looking forward to playing football and studying more science.

Who do you look up to and why? I look up to my dad. He's a kind-hearted person, even when he is tired. And when he is tired he still agrees to play with me. I want to be like him when I grow up!



SEPTEMBER EXCEPTIONAL STUDENT OF THE MONTH | VALERIA PACHECO-LECHUGA
Vickery Elementary school fifth grader Valeria Pacheco-Lechuga is a student who stands out in every way that a student can. She is intelligent, caring, kind, and hard-working. Her smile lights up every room that she is in. Valeria has never had a teacher who didn't absolutely adore her, appreciate her, and gush over her abilities and her gifts. Her grades and her effort truly make her an exceptional student at Vickery. Her teachers are not only proud of what she brings to Vickery, but also of the challenges that she has already overcome in her life. We cannot wait to see what the future holds for Valeria, since we know that she will surpass every obstacle and find a path that benefits the people in her life and the world around her.

To get to know Valeria, we asked her the following questions:

What are your hobbies and/or do you like to do in your free time? I like to read and go shopping with my mom.

What is your favorite subject in school and why? Math because Ms. Gonzalez makes it fun and easy.

What do you love most about your school and why? Going to the library because I get to read different new books.

Which teacher has impacted you the most and why? Ms. Gonzalez taught me in Kinder and now she teaches fifth grade. She's funny, nice, smart and creative, lets us read fun books, and makes my day fun.

Who do you look up to and why? My mom because she's the most amazing and important person ever. She takes care of me, loves me, and she wants the best for me.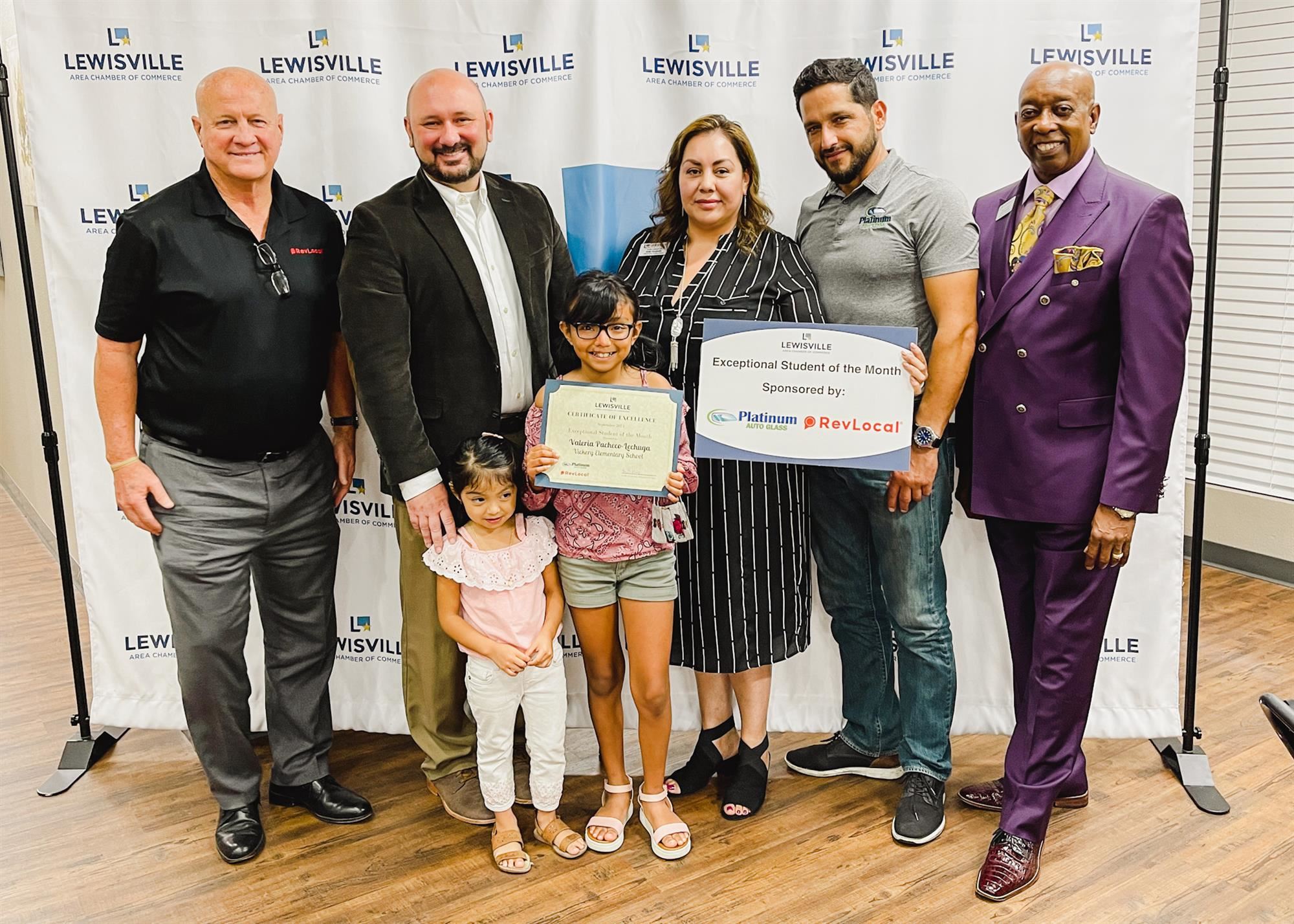 SEPTEMBER TEACHER OF THE MONTH | NATALIE GAMMONLEY
Natalie Gammonley second grade teacher is the teacher you would want for your own child. Even though she is only in her fourth year at Vickery, she sets the standard for what we are all looking for in a teacher.
Her greatest strength is certainly her ability to connect with her students. Her classroom is truly fun, truly engaging, truly nurturing. She is a campus leader when it comes to Restorative Practices, a set of principles and practices that helps strengthen relationships within the classroom. It's common to walk into Ms. Gammonley's class and see her and the students doing a chant, an ice breaker, or another team-building activity.
When it comes to academics, Ms. Gammonley sets the standard there as well. She is perhaps the most prepared teacher we have when it comes to discussing her students, implementing best teaching practices, and meeting her students' academic needs. We are proud that Natalie Gammonley is a Vickery Voyager and hope she remains one for a long time.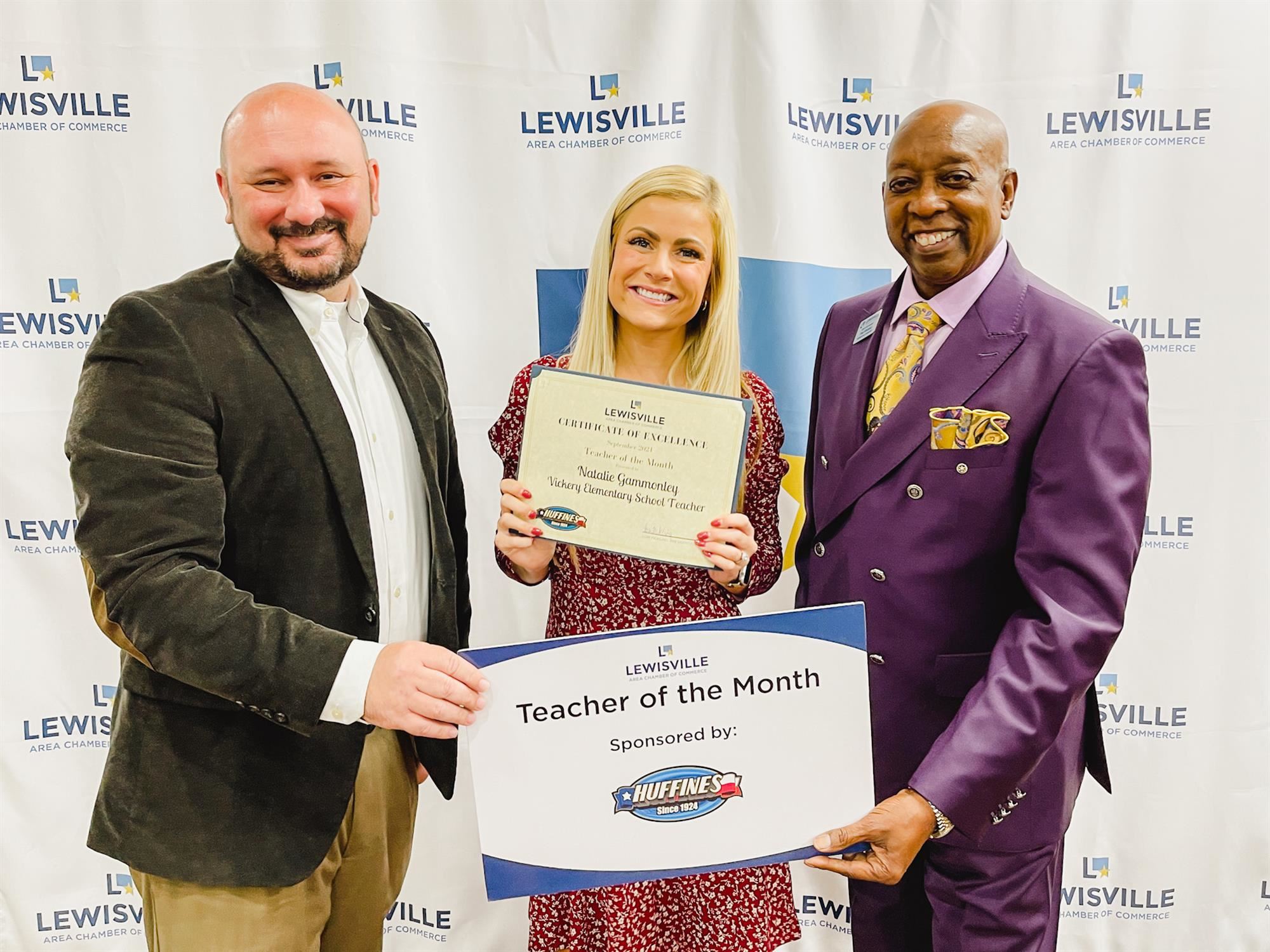 SEPTEMBER SCHOOL OF THE MONTH | VICKERY ELEMENTARY
With a population over 600 and about 75% of students on free/reduced lunch, Vickery embraces its challenges. The staff works hard to provide students opportunities for growth, new experiences, and engaging lessons. As a Dual Language campus, more than half of students are being instructed in both two languages, and with students from Myanmar and dozens of other countries, we strive to meet the needs of all students.
One Vickery highlight is the way we welcomed over 300 students and 30 staff members from Hedrick Elementary in 2019. We almost doubled in size, but found a way to be faithful to our roots while still welcoming Hedrick and incorporating much of what the Hedrick culture had to offer.
Another highlight is Vickery's House system. We have five school houses, named after animal constellations, that students are sorted into. Each House has chants, colors, and character traits. At in-person pep rallies and events, this house spirit is definitely on display.
Finally, the Vickery staff itself is a highlight. We don't have a teacher who rests on their laurels, or who puts their own comfort over their students. We plan, address needs, confront issues, keep moving forward. Vickery is blessed with its incredible staff.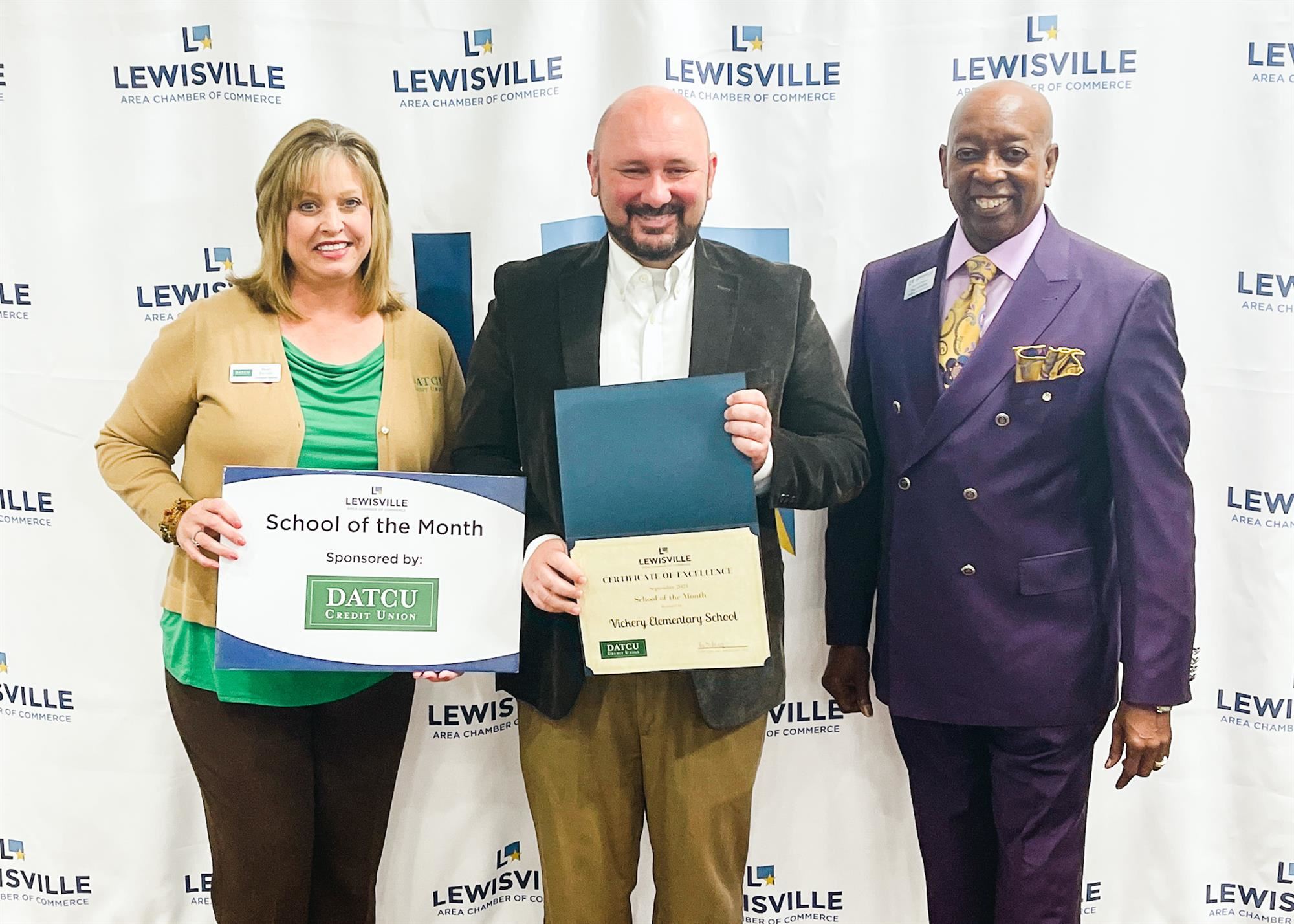 ---

Vickery Elementary is a Flower Mound, Texas elementary school serving Kindergarten through 5th grade with future-ready learning experiences in the Lewisville Independent School District. Vickery feeds into the Lewisville High School attendance zone. Follow Vickery on Facebook and Twitter to see more student experiences throughout the school year. Join the Lewisville ISD family by enrolling today, or visit Best Schools in Texas to learn more.