Return to Headlines
Vickery Elementary Finds A Way to Host Beloved Tradition
In early April, Vickery Elementary hosted its annual "Everybody Cooks Rice," an event that initially began at Hedrick Elementary as a way to celebrate different cultures. This year's celebration looked a bit different due to health and safety protocols in place, but not wanting a year to pass without hosting the beloved community night, Vickery's staff found a way to make it work.
"This has been a challenging year in many ways, but at the top of the list has to be forging and maintaining relationships – with students, with families, and even between colleagues," Vickery Principal Adam Gray said. "Being able to hold a live event with hundreds of participants, even with the extra safety measures that were required, was a breath of fresh air for us all. It meant a lot to staff to be able to interact with all of our families – in-person and virtual – in this relaxed, festive, inclusive environment."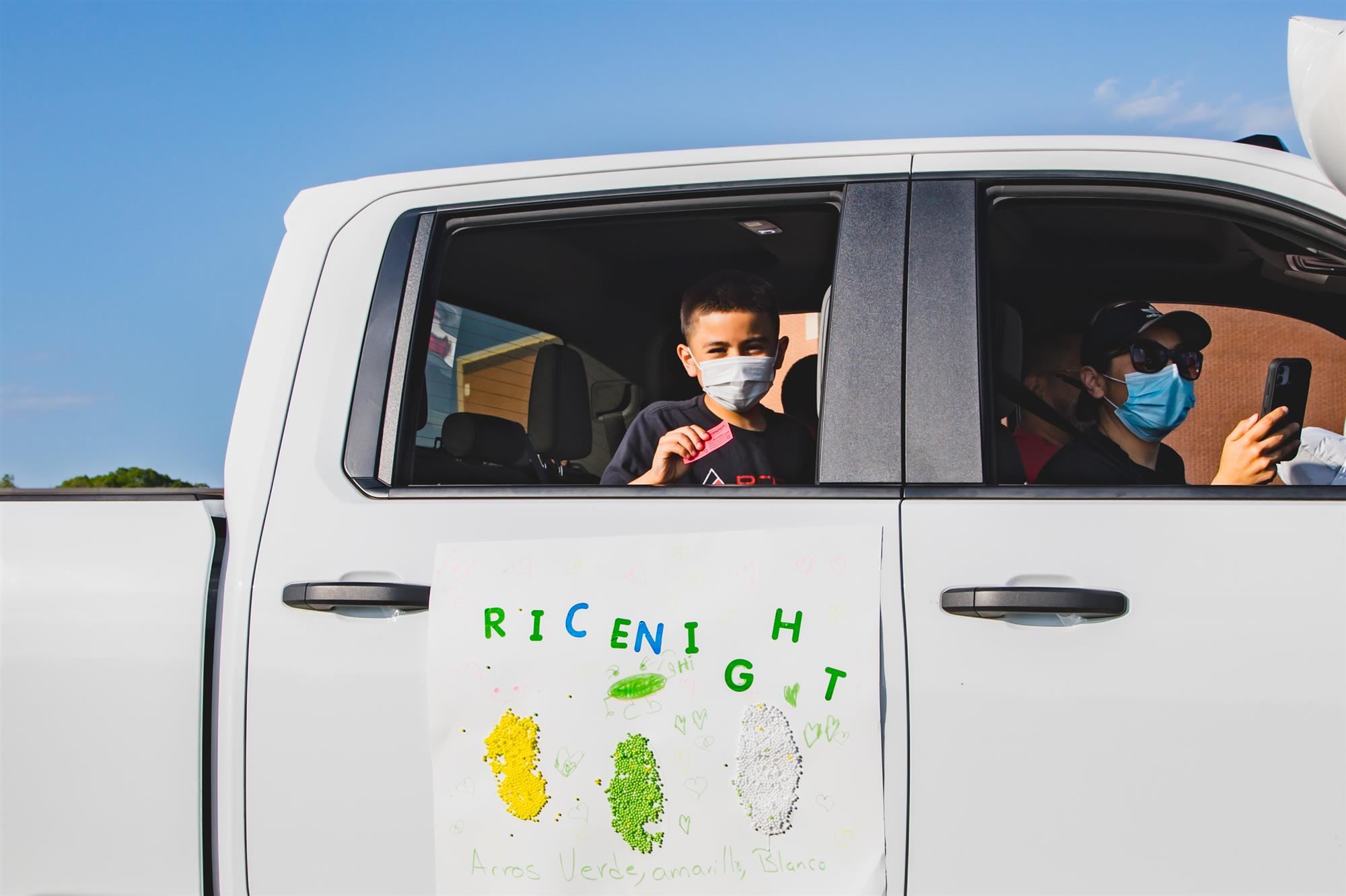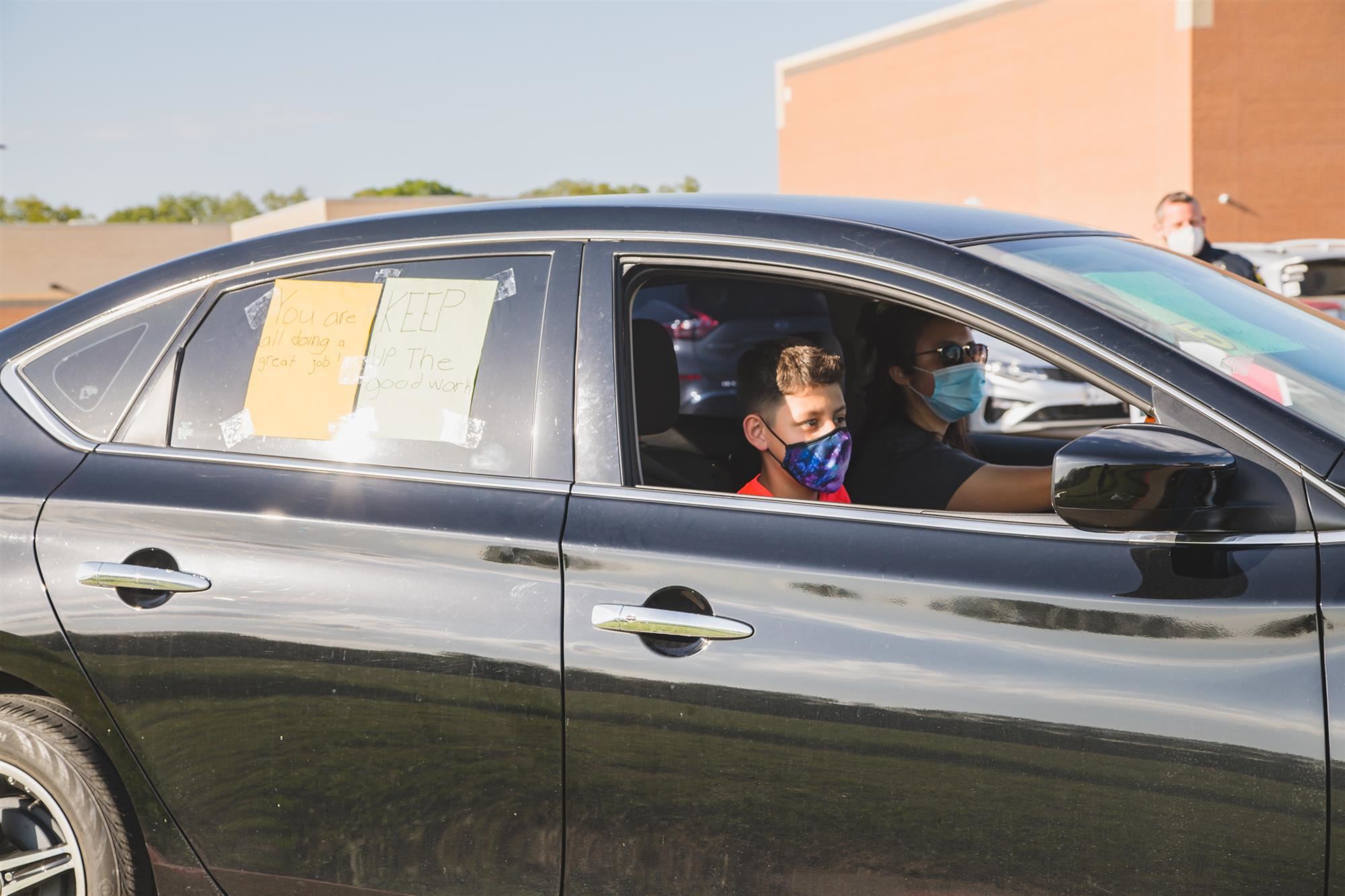 Typically the event is held indoors, drawing hundreds of people, with guests enjoying different rice dishes, music and live entertainment. This year's Everybody Cooks Rice night moved outdoors and was a drive-thru event where students and families remained in their vehicles as they visited each station. Music blared as staff and volunteers wore costumes and decorated shirts; held signs with various messaging; and gave away store-bought rice-themed snacks and a rice-themed book purchased with Vickery Title 1 parent engagement funds.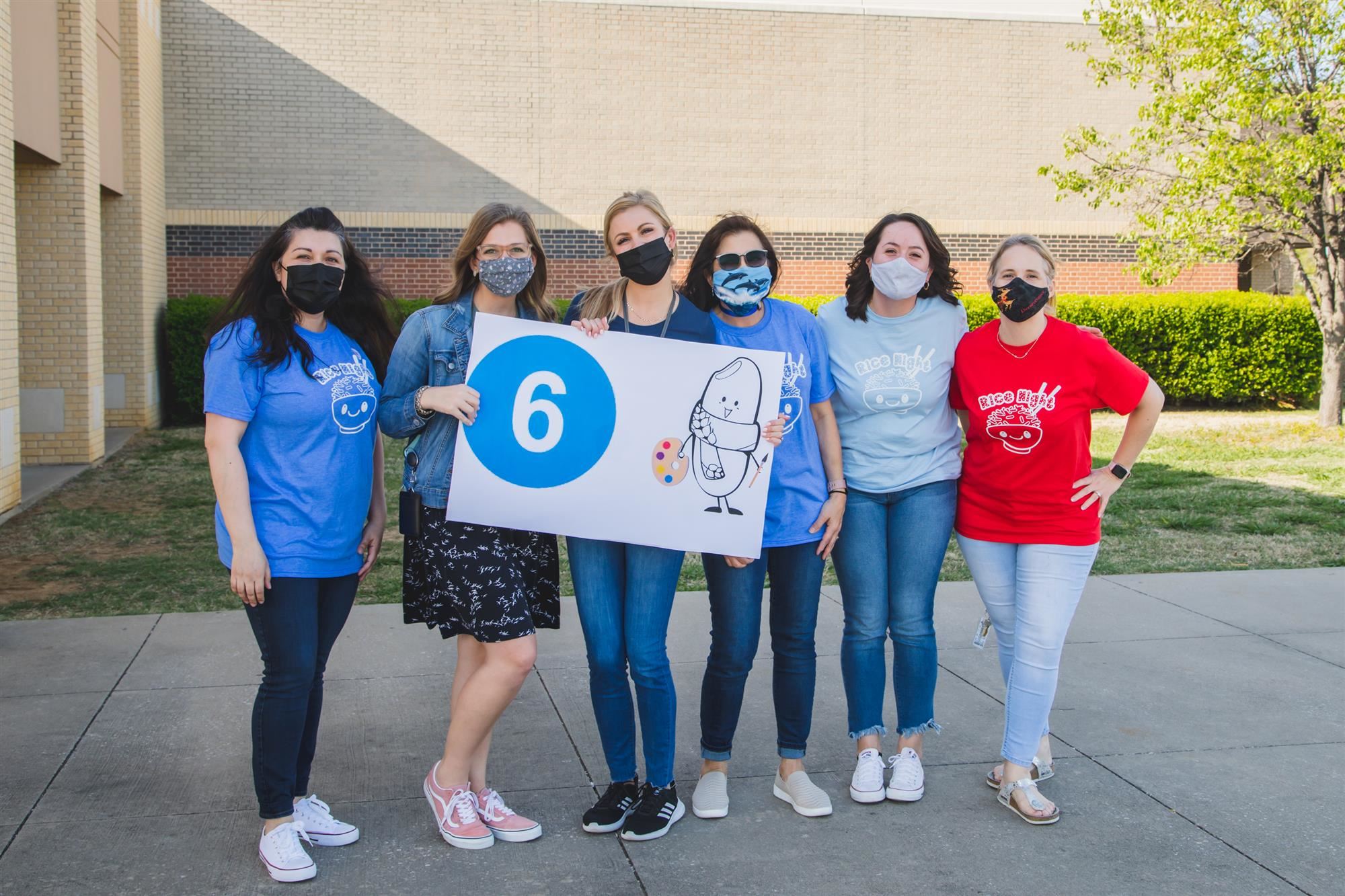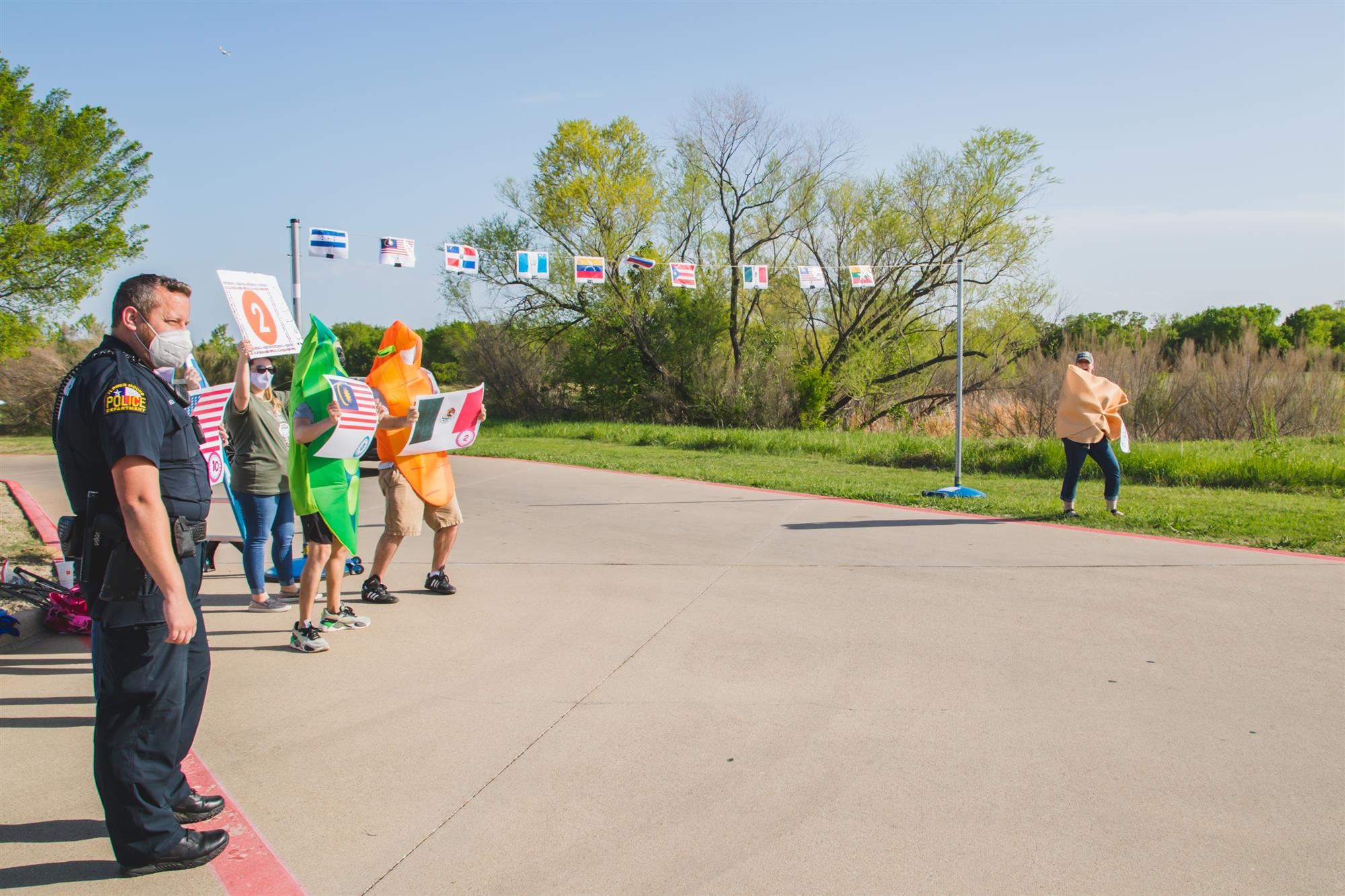 "When Vickery absorbed the majority of Hedrick's students and staff two years ago it was one of the traditions that we wanted to continue," Gray said. "It is an event that speaks to the values we hold dear – enthusiasm for learning, celebrating diversity, community partnership and outreach, and eating delicious food."
When families entered the back parking lot of Vickery, they drove under an international "bridge" and were greeted by enthusiastic staff members eager to see their students enjoy a community event. As they slowly drove through the lot, families participated in activities such as guessing the amount of rice in a jar and other rice-related trivia questions. There were also opportunities to take car selfies, turn in artwork submissions and more. Some families even participated in a car decorating contest, decking out their vehicles in rice themes.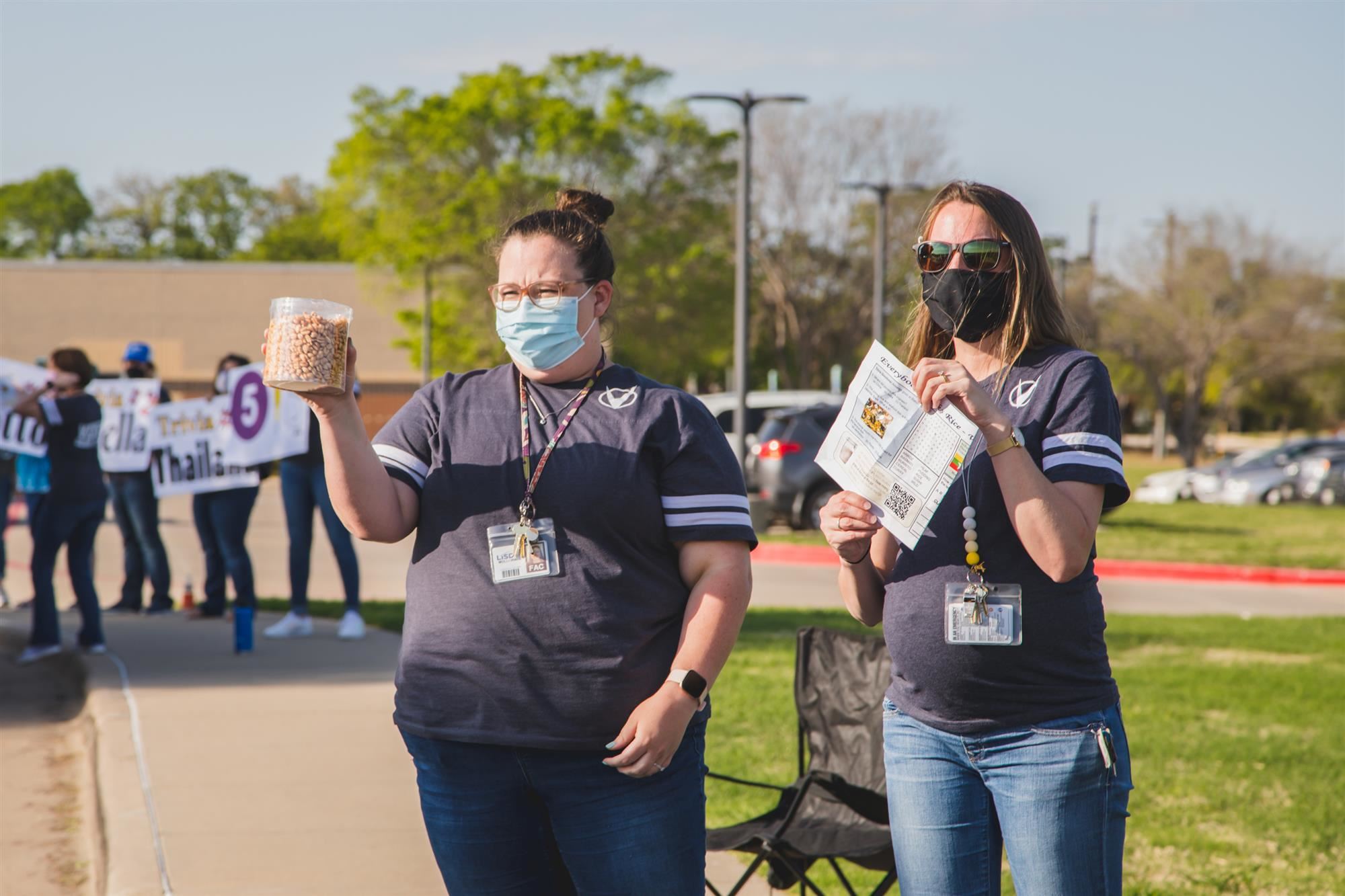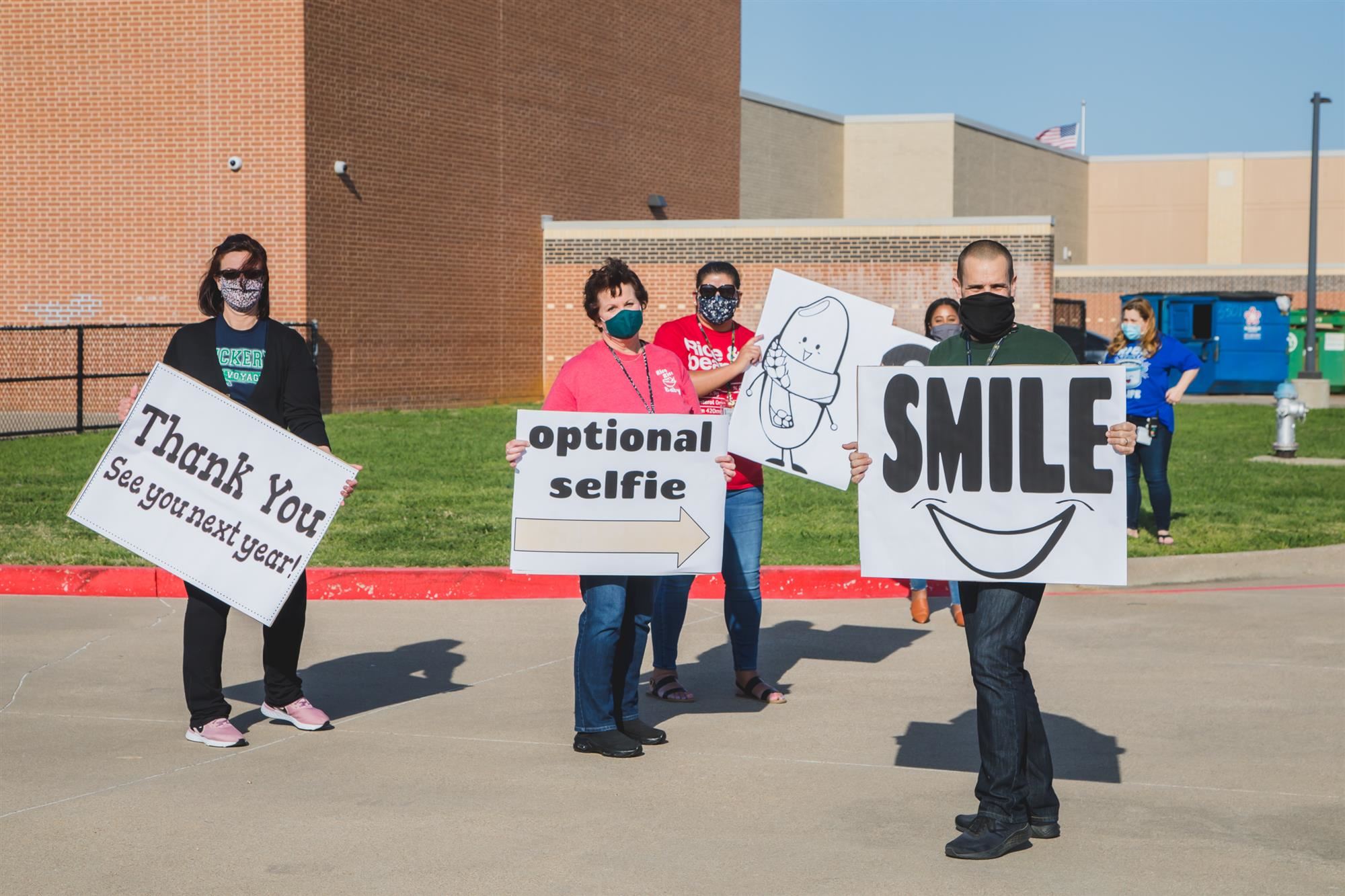 Gray said he estimates about 200 cars came through the line with at least 300 students taking part in the festivities. He said Vickery has received positive feedback about the drive-thru event from both families and staff, but that he knew the evening was a success based on the smiling faces, laughter and happy interactions.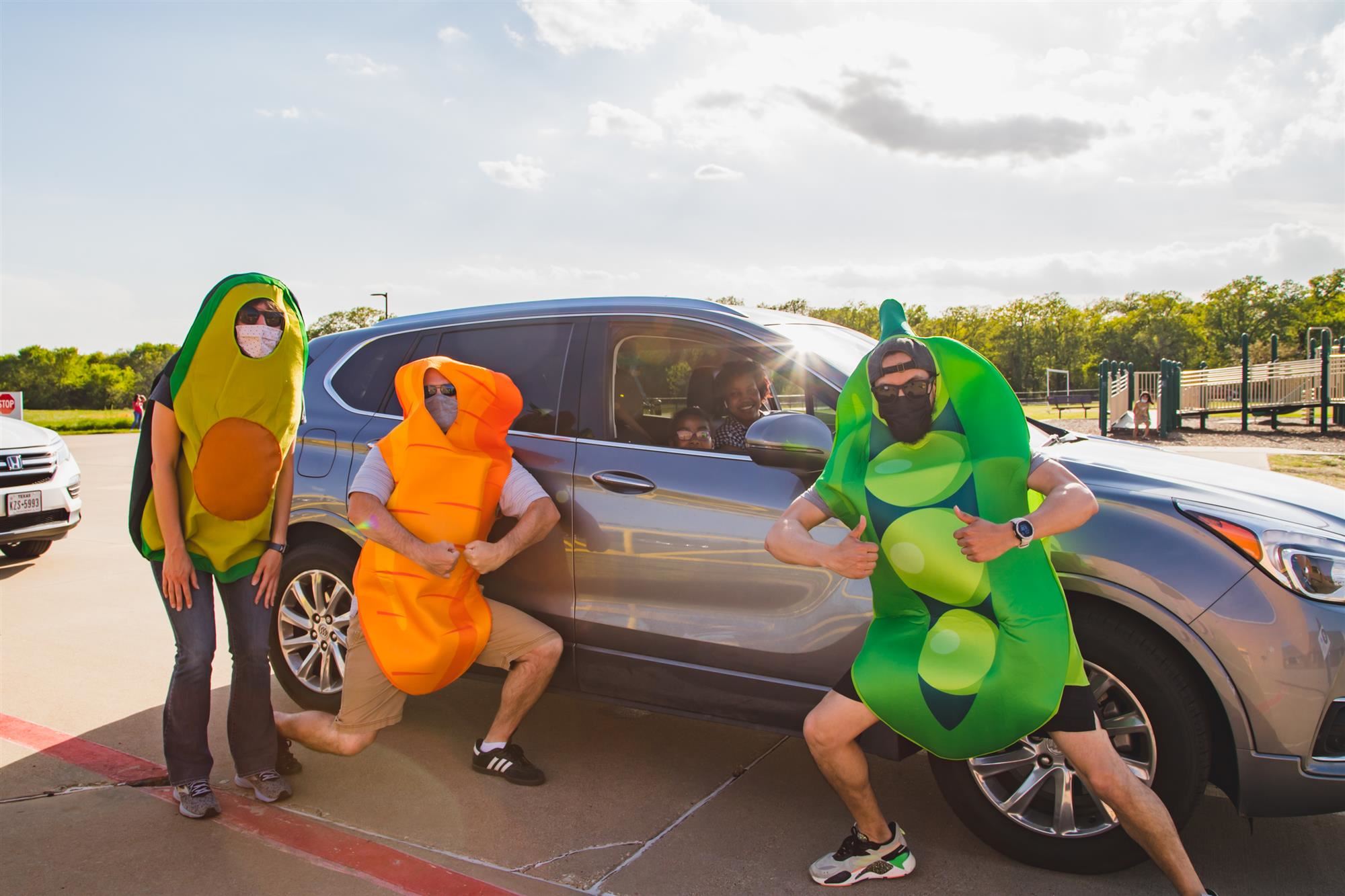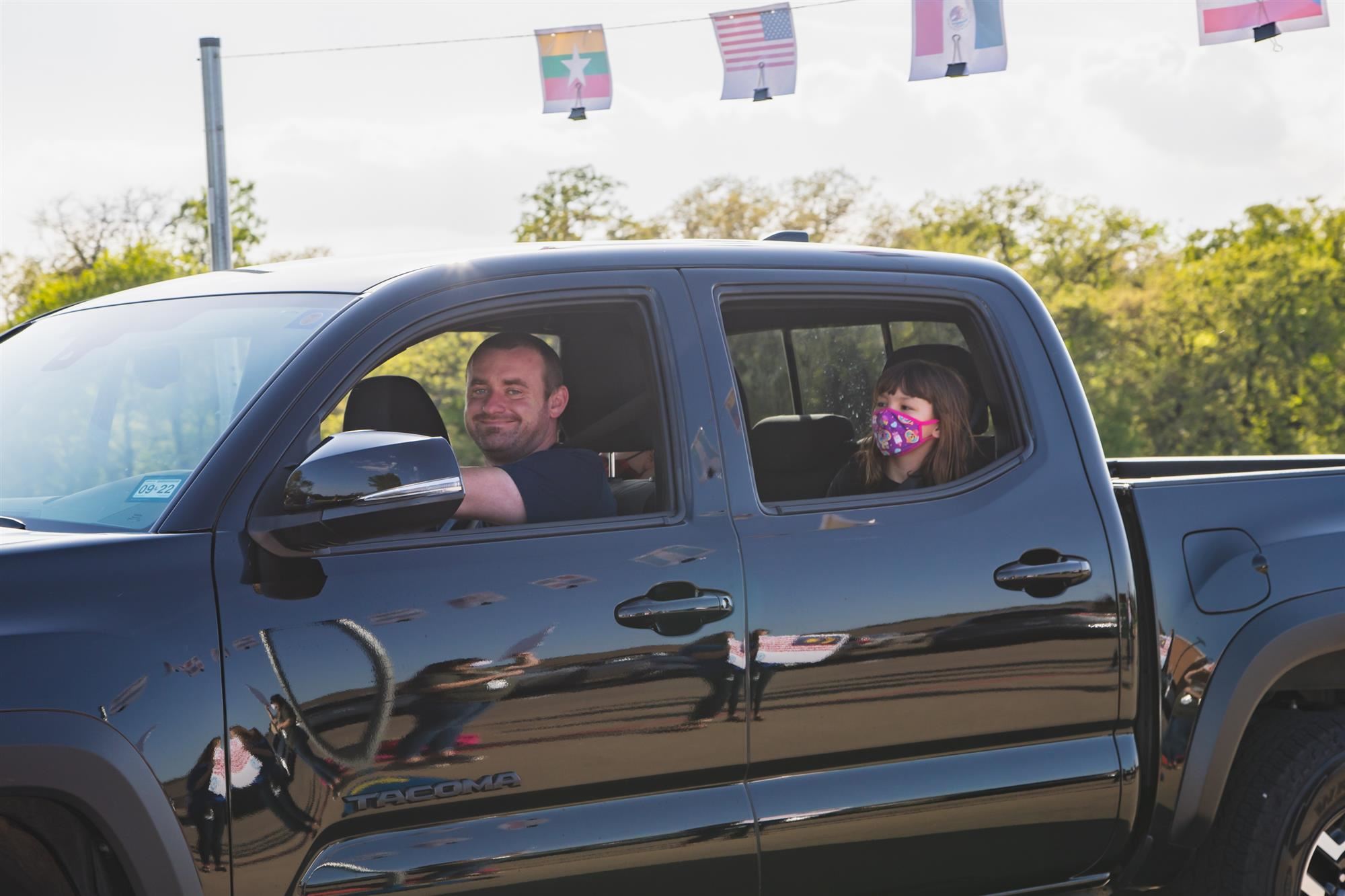 "There was definitely some anxiety involved in hosting an event like this, an event unlike anything you've hosted before," he said. "You ask yourself if families will come, if staff will see the value, if it will all come together. It was such a relief and pleasure to see the incredibly high level of participation, enthusiasm, and togetherness."
As the 2020-21 school year comes to a close, Voyager families and staff are sure to remember this year's Everybody Cooks Rice night.
"It was definitely worth it," Gray said.