Return to Headlines
Science Through the Screen at Vickery Elementary
"Are we ready to learn? It's science experiment time!" Dr. Roxanne Salas exclaimed to her young, first-grade students. The wide-eyed, Vickery Elementary students quickly quieted down and Salas received their full attention as she introduced new words such as "freeze" and "change."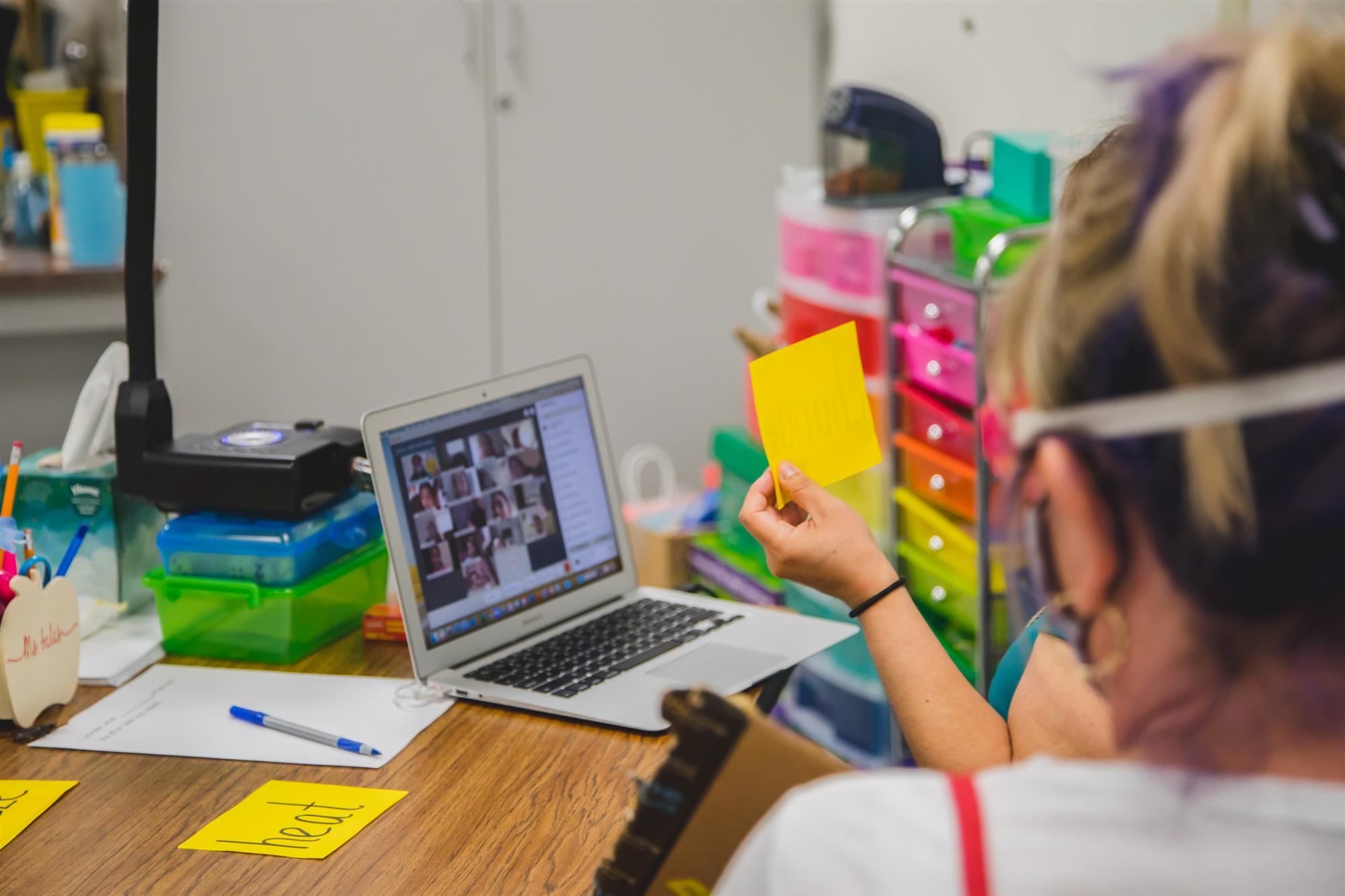 She shared with the class that the day's experiment would involve one of their newly learned words, "heat", and welcomed fellow first-grade teacher Mrs. Heather Díaz-Conrado as her special guest and helper. With their goggles on, Díaz-Conrado held a cardboard trifold taped with crayons while Salas used a hair dryer to heat the crayons. As Salas's students are virtual learners, each student had a front-row view and watched in awe as the crayons quickly melted.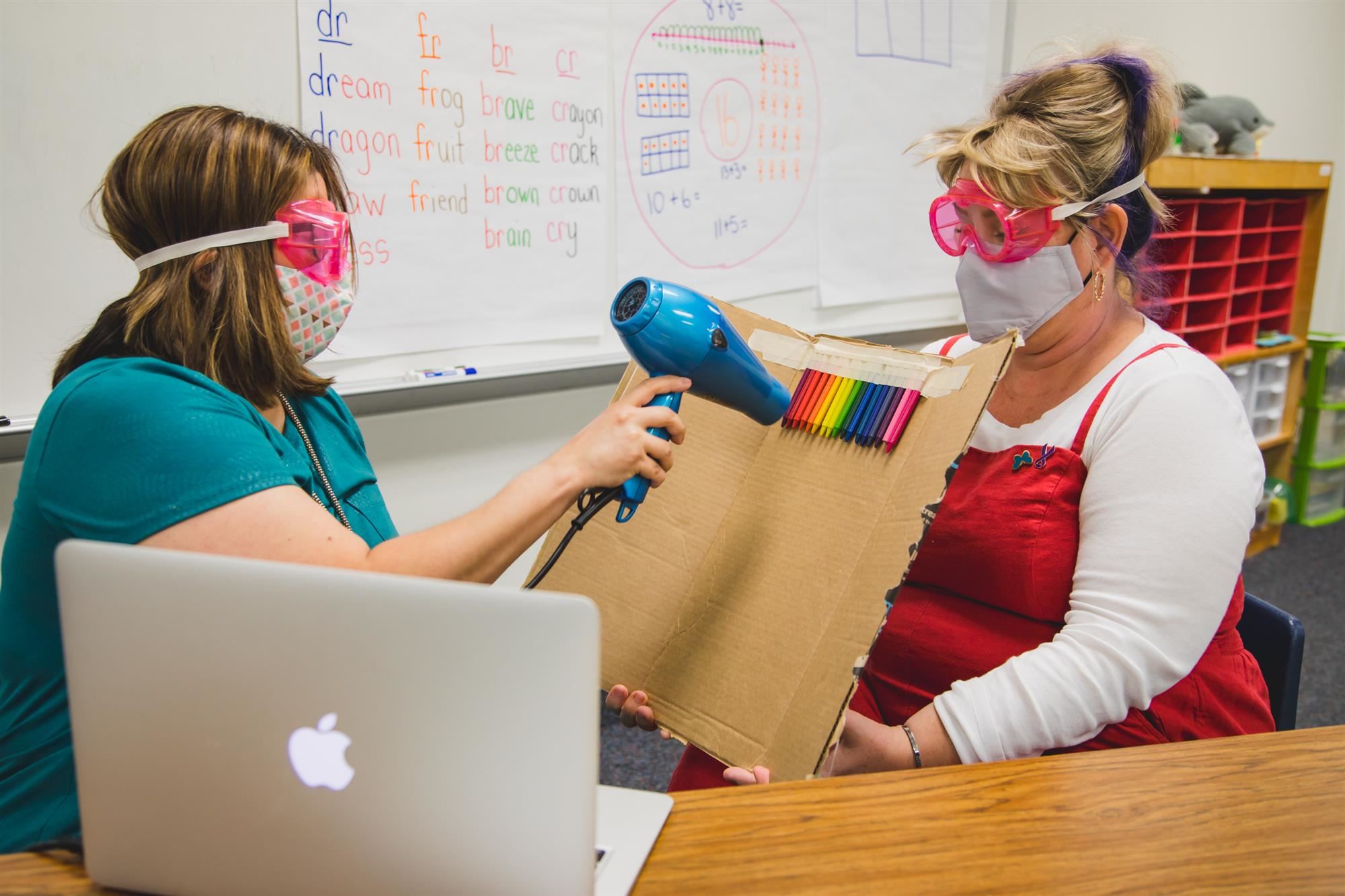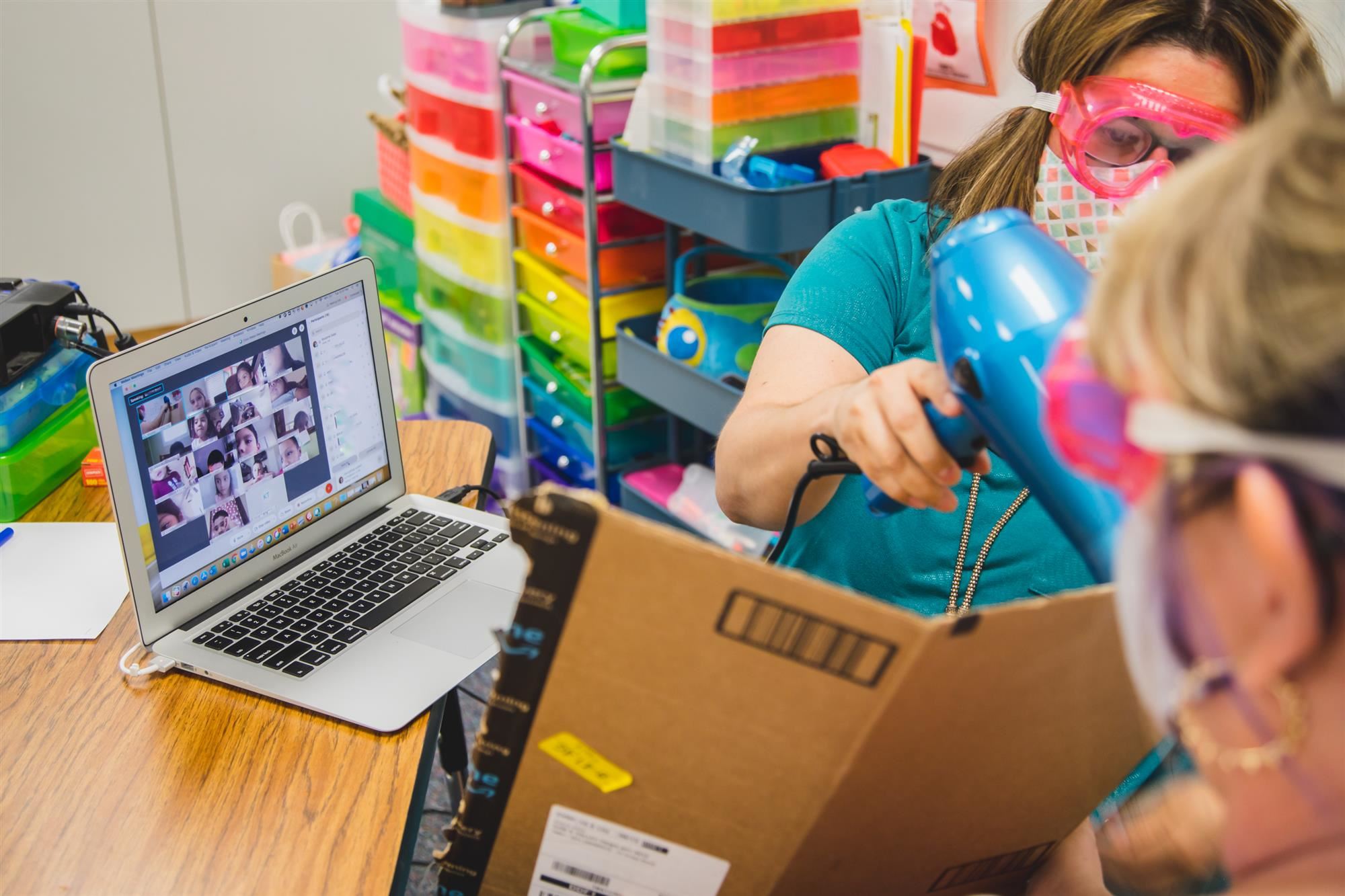 After the experiment, students wrote their observations in their science journals and thought about the following, "I wonder what [blank] would look like after heat is added."

"I wanted them to identify changes in materials caused by heating and cooling," Salas said. "[Through experiments] students are able to see the concepts we are learning about in action."

Díaz-Conrado, who is also a virtual teacher and conducted the same experiment earlier in the day, added, "Students are able to get a visual. It also sparks their curiosity and gets them asking questions."

The heating and cooling crayon experiment is just one of the many ways Salas and Díaz-Conrado are engaging their students as they learn from home.

"We are having so much fun on our virtual journey together," Salas said. "We meet for whole group as well as small group lessons and students are extremely engaged. They look forward to our lesson time."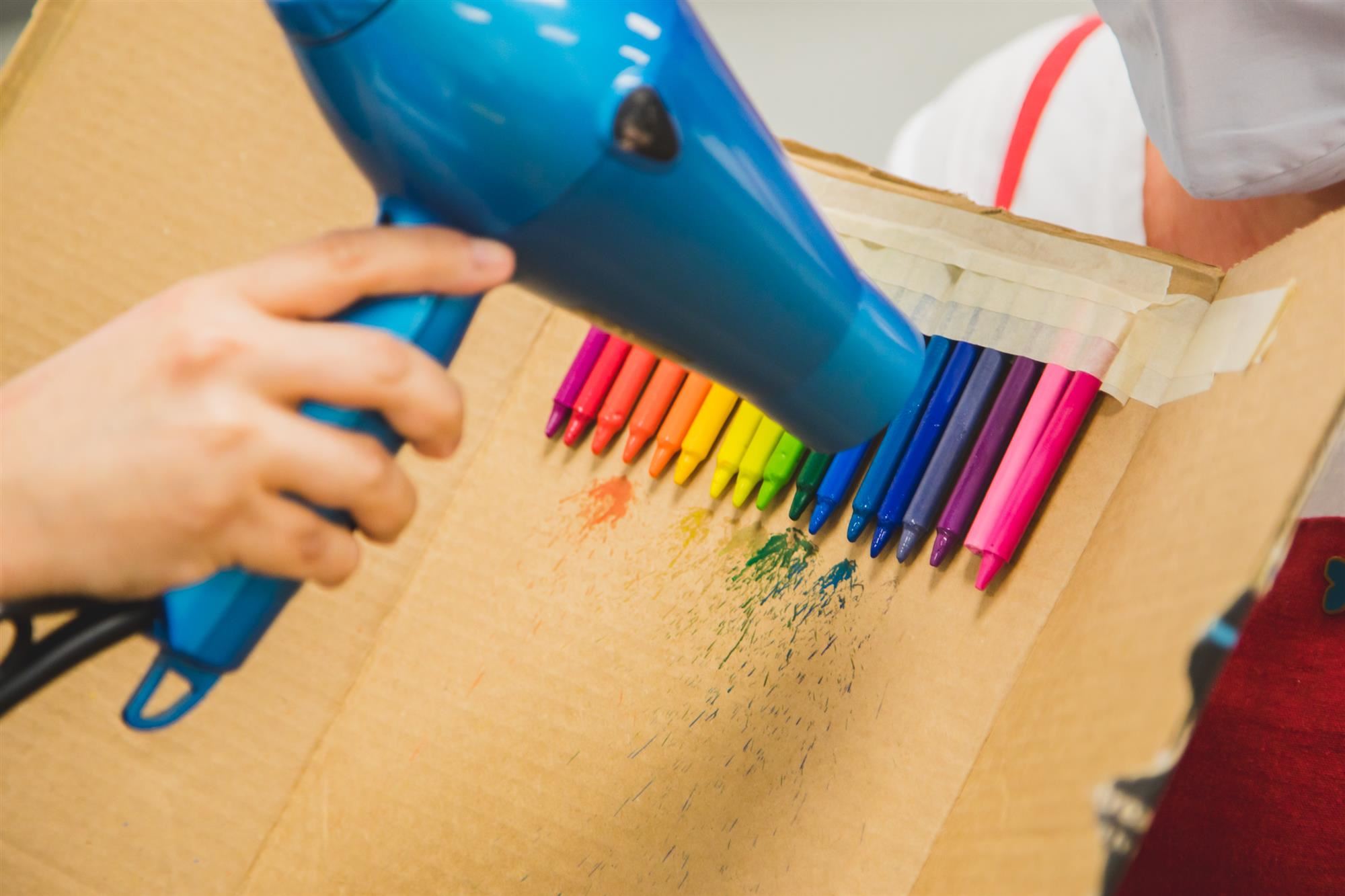 As a way to further connect with their students, Salas and Díaz-Conrado have incorporated activities like eating lunch with the teacher or a virtual pajama day at the end of the week.

"We do silly morning meeting videos once a week to engage both classrooms, such as National Donut Day, National Trail Mix Day, National Good Neighbor Day," Díaz-Conrado said. "We dress up like superheroes for Istation, Super Reader and Supér Lectora."

Salas added, "We also have fun challenges. For example, when all students logged into Istation and completed 20 minutes of activities I wore pigtails the next day."


Based on the students' reactions and feedback, it seems there may be more experiments in the future for the virtual learners.

One of Salas's students shared that their favorite part was seeing how colorful the cardboard looked at the end and described it as a rainbow. "Colors can melt when we add heat," they said.

Several of Díaz-Conrado's students also loved how colorful the experiment was.

"The colors splattered," one student said. Another student shared that she planned to do her own heating and cooling experiment with her mother.

Until the next experiment, the teachers will continue to engage their virtual learners in other ways. Salas is currently planning a virtual field trip to the pumpkin patch with her students.

"I am hoping to be able to surprise them by dropping off small pumpkins at their doorsteps after," she said.


Although Salas and Díaz-Conrado aren't able to see their students in person, both teachers enjoy the relationships they've built with their students and their families and couldn't ask for a better start to the school year.

"I love the connections I have made with my families," Salas said. "I am able to talk to parents on a daily basis if needed. I love that my families are willing to ask for help when needed. My students also frequently call me. Sometimes they need help, and other times they just want to talk. I feel like I have gotten to know my students and their families very well."

Díaz-Conrado agrees with Salas.

"We love the connection we have made with our families," she said. "The rapport is very strong. I enjoy our uninterrupted guided reading groups, it allows me to go deeper with instruction."