Return to Headlines
The Loop Feature: The Importance of Technology in Education
Technology today is not what it was 10 years ago, or even five years ago, and it continues to advance at a rapid pace. Often it is said that jobs that do not yet exist await today's students, and technology plays an important role in the creation and function of these future jobs. In Lewisville ISD, there is a commitment to ensuring student learners are proficient in communicating, collaborating, creating, thinking critically, and highly efficient in applying information to solve real-world problems.
While LISD's Technology Department offers many services when it specifically comes to students and student learning, the Technology Department and the Digital Learning team focus on a few key areas such as data privacy, digital citizenship, filtering and the overall use of technology.
"We believe technology plays a key role in the education process itself," Chief Technology Officer Bryon Kolbeck said. "We also recognize that students will live in a world where technology will impact their personal and professional lives. We want to ensure students are prepared for the future."
With the 1:X initiative, LISD ensures each student is given the necessary tools to access, create, share and collaborate as digital citizens. The initiative provides students access to the devices needed to participate. Students in grades 4 through 12 receive an iPad and integrated keyboard to use at school and home; grades Pre-Kindergarten through 3 have access to class sets of iPads with an integrated keyboard; MacBook Air and Dell Chromebook; and teachers and administrators have access to MacBooks. The district even provides a "Bring Your Own Technology" option for students to bring their preferred device to campus.
"Our 1:X initiative gives our students and staff options when it comes to their education," Kolbeck added. "We recognize the importance of the amount of knowledge gained when our teachers are able to use certain devices and programs to support their lesson plans with their students."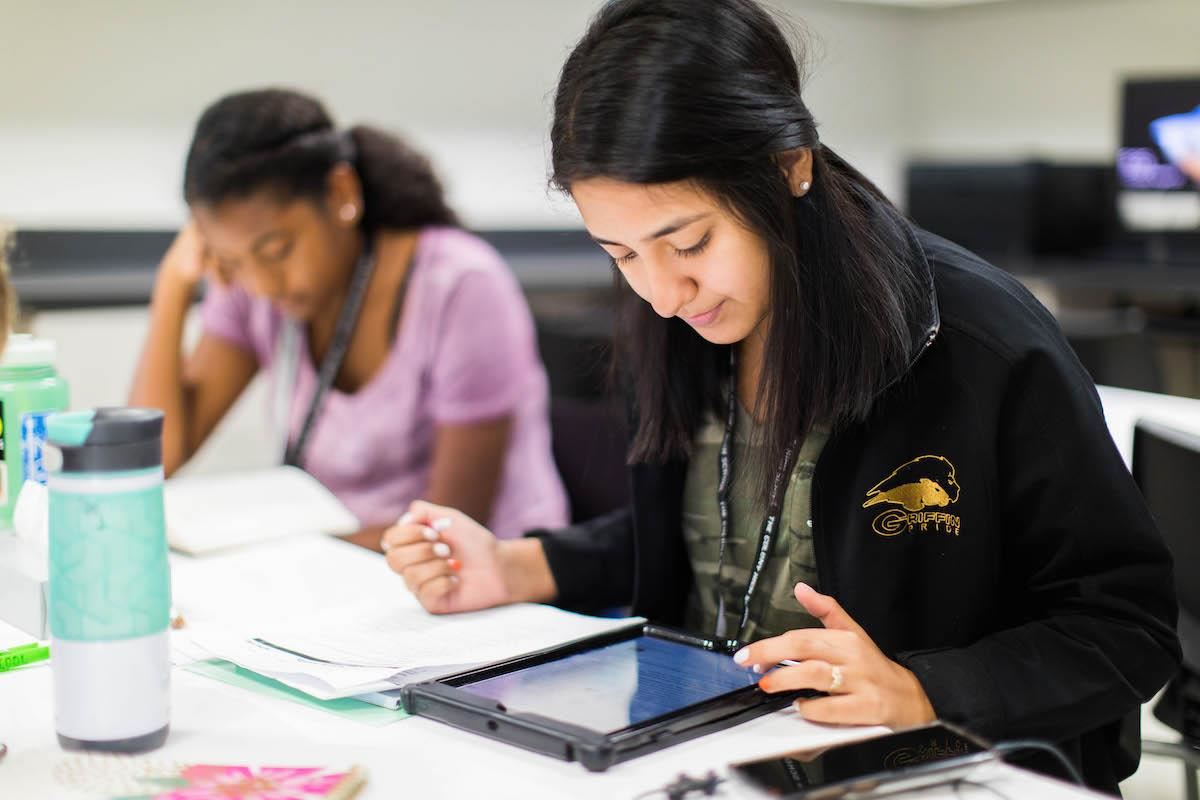 Additionally, the district has created a comprehensive filtering and restriction process to protect students when using devices. At the secondary level, there are restricted and unapproved apps through the Apple App store students are unable to access. For elementary students, an app store has been created which grants access to more than 200 apps. Each app has been vetted for content and the "Terms of Service" and privacy policies are reviewed every six months. The district also encourages and recommends parental involvement in technology, and provides resources for parents to learn how to monitor and restrict technology.
"The LISD technology devices have the same experience at home as well as at school," Director of Digital Learning Michele Jacobsen said. "If something is blocked on the LISD WiFi, it will be blocked at home as well. We have also established a secure private network for when devices are away from LISD."
There are arguments against the use of technology in education. However, LISD recognizes and encourages a healthy balance when it comes to technology use in the classroom, especially as it relates to teaching students digital citizenship. Digital citizenship education is federally mandated, and LISD has taken a multifaceted approach in teaching these skills to students. This includes a standalone curriculum as well as lessons integrated into content area curriculum including topics such as communicating online, cyberbullying, digital etiquette, internet safety, privacy and security, and more. Students knowing and understanding how to safely and responsibly use technology is critical in today's digital world.
"We recognize that the use of technology can be daunting for parents when it comes to monitoring their child's usage," Jacobsen continued. "We want to be a resource for parents so that they can be confident in the content their child is viewing on their device whether they are at school or at home. We are here to help ensure students are able to grow in their digital knowledge while providing them with the tools to be responsible with their devices."
Although students are taught about privacy and security through the digital citizenship curriculum, LISD also works hard behind the scenes to keep student and staff information secure. These days, data is now seen as a valuable commodity, and LISD values the privacy of students and staff. In a way, the district acts as a historian for students, keeping track of everything from disciplinary records to medical history, but has invested in resources to ensure that private information stays, well, private.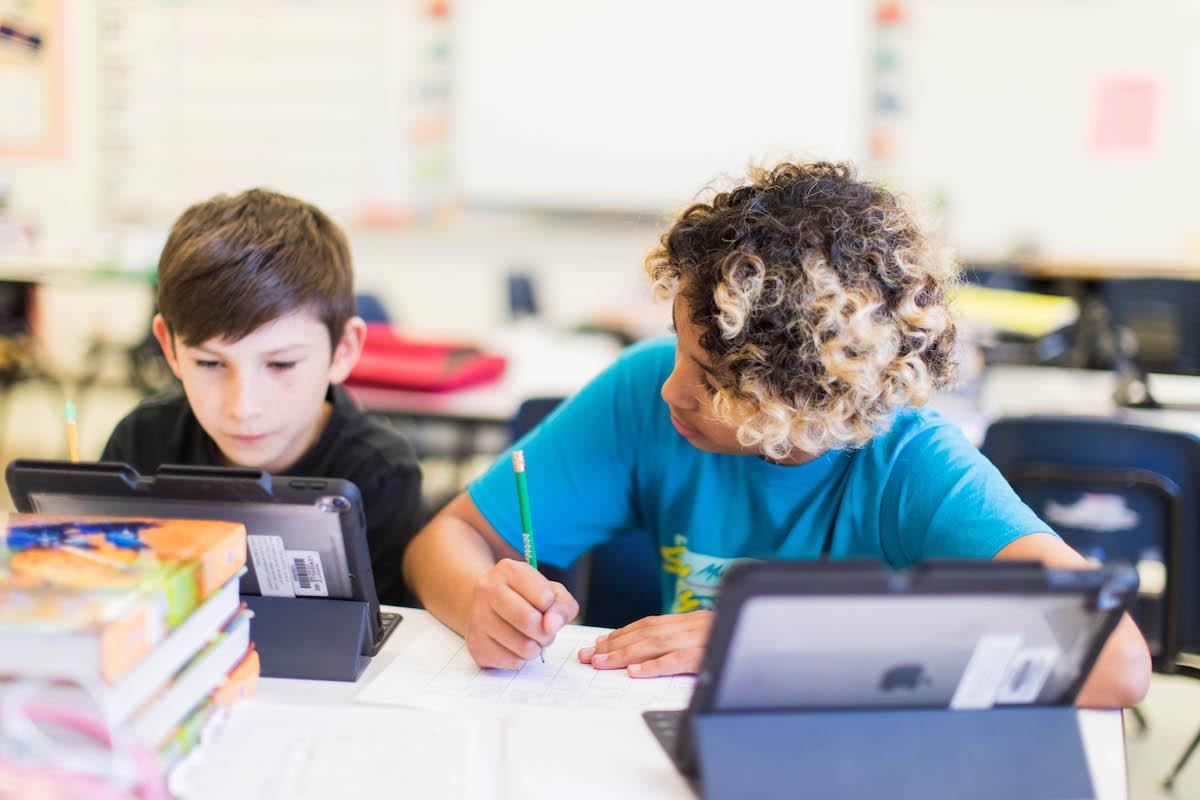 "Our district holds critical and personal information through our students and staff, and we know how important it is to keep that information secure," Kolbeck added. "In order to do that, we go through rigorous and intensive processes with any vendor or partner to ensure any data we may have is protected through several layers of security."
In 2016, LISD was one of only seven school systems nationwide, and the only in Texas, to receive the Trusted Learning Environment (TLE) Seal from Consortium for School Networking (CoSN). Earning the TLE Seal is a true honor for LISD as it signifies the district has taken the necessary, measurable steps to implement practices to help ensure the privacy of student data. The seal, which is a two-year distinction, requires a rigorous reapplication process. LISD has successfully maintained its seal, which is currently renewed through 2021.
"The TLE seal is simply the framework used to document and assess a school district's practices surrounding data privacy and security," Kolbeck said. "The bottom line is, the TLE seal provides evidence to our community that LISD is serious about protecting our students and staff in their technology use."
A large component of safeguarding data is keeping technology up-to-date, and refreshed technology is beneficial in more ways than one. The 2017 voter-approved LISD bond referendum included device refresh as well as upgraded infrastructure, increased fiber network resiliency and more.
"It is important to refresh technology for several reasons," Kolbeck said. "One reason is staying current. We want to make sure students are using technology that is current and staff are able to model modern technology for students. Another reason is that technology companies only support versions for so long. Once they are no longer supported, they are not updatable, which can lead to cybersecurity risk."
Ultimately, LISD is committed to creating transformative learning environments for students. Through safe and responsible technology use in the classroom, upon leaving Lewisville ISD, students are prepared for a future they create.
"We as educators are responsible for preparing our students for their future, and their future will heavily involve the use of technology," Kolbeck concluded. "We want to make sure when they move on to their post-secondary lives, no matter what that entails, they are equipped with the necessary skills to be successful and productive citizens in our modern world."