Return to Headlines
The Loop Feature: Protecting Lewisville ISD Schools Inside and Out
Lewisville ISD is known for its great academics, distinguished fine arts and storied athletic programs. The district is also known for providing resources for all students, including access to academies and career centers. The district's top priority, however, is the safety and security of students and staff.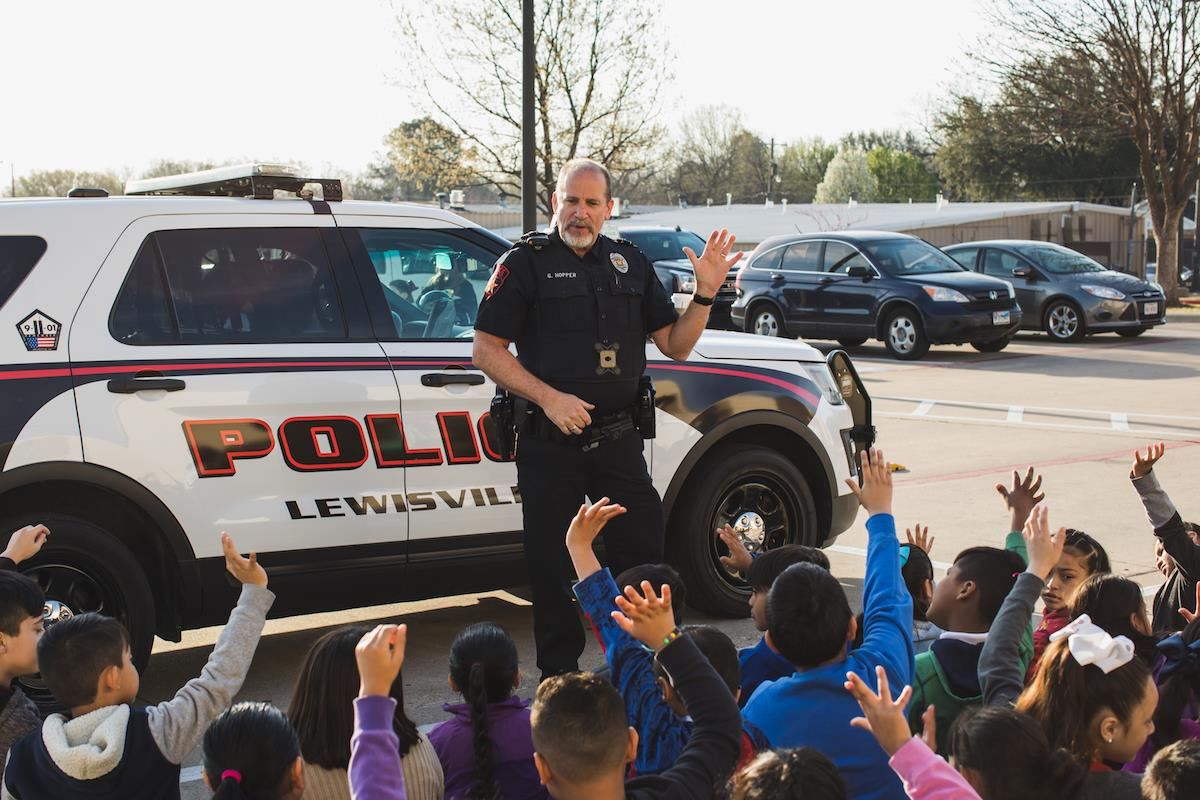 Although safety and security procedures have always been in place, in 2013, LISD created its Safety and Security Department. Matt Garrett, LISD Safety and Security Director, was brought on to take the lead and make existing procedures more cohesive; help develop integrated systems; standardize protocols; create monitoring capabilities; and more.
"The thing with school safety is that it's ever-evolving," Garrett said. "We're always looking for trends, weaknesses and improving upon them, whether it's technology or the processes. We have the ability to learn from others' experiences."
The fact LISD has its own Safety and Security Department sets the district apart from many of its counterparts.
"Not every ISD or organization has a department 100 percent focused on safety and security," said Garrett, whose background includes municipality emergency management. "We are not reactive, we are proactive."
LISD also enjoys a strong relationship with local law enforcement. This includes Carrollton, Flower Mound, Frisco, Highland Village, Lewisville, The Colony and Denton County. According to Garrett, this makes a huge impact.
"We have some of the best law enforcement and first responders I have ever worked with," Garrett said. "Our cities are invested in the safety of our students and staff. They are active participants, and we have daily communication. They are invested in and provide high-quality school resource officers. We appreciate everything they do."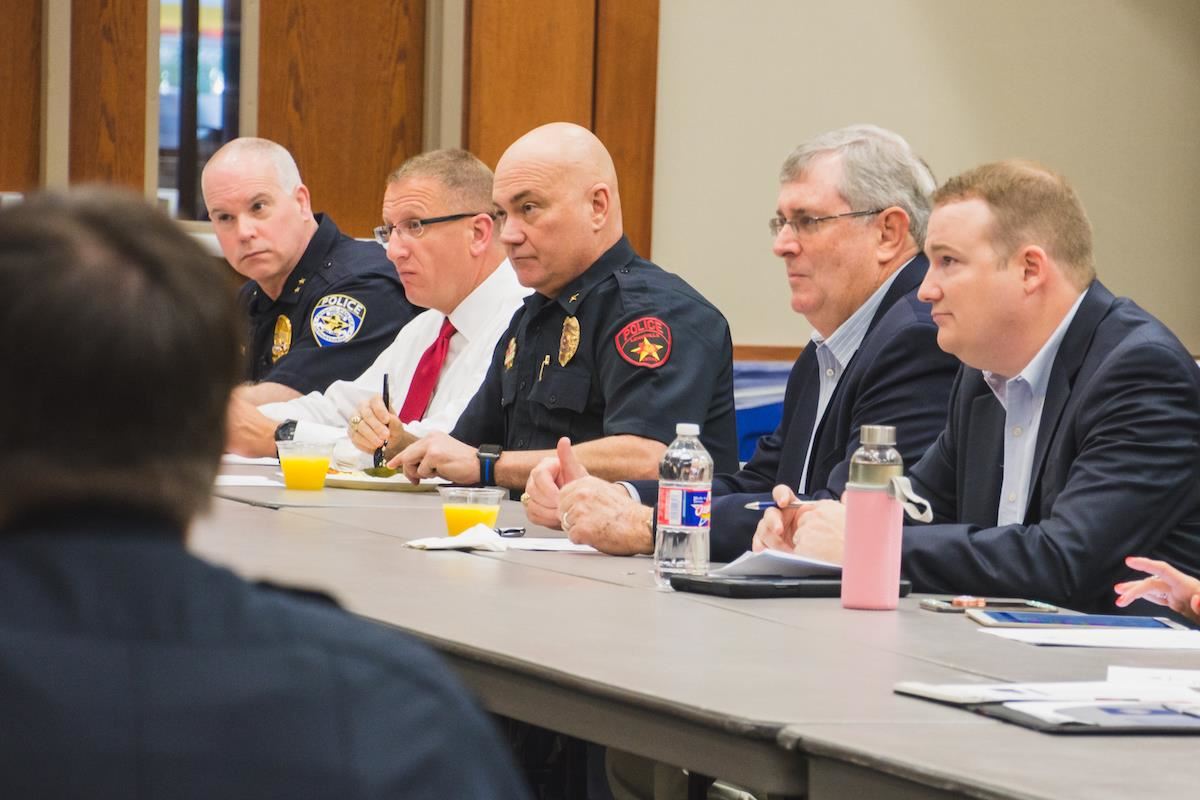 In fact, just this year, Officer Omar Montemayor with The Colony Police Department was awarded School Resource Officer of the Year by the Texas Association of School Resource Officers.
"Whether it's just visibility through presentation or building positive relationships with our kids, our SROs and law enforcement want to keep students safe and be a resource for them," Garrett said. "We have officers who have been highlighted on Fox Sports Southwest just because they want to cheer on the students and be there for them. They're there to serve and protect."
Beyond cultivating a great relationship with first responders over the years, in 2018, LISD also created an 80-plus person Safety Task Force. Hundreds of community members from all backgrounds applied to be a part of the committee. From first responders to parents and students, the task force gave the community the opportunity to provide input on different safety and security initiatives.
"They were able to review hot topics and also validated reasons for not implementing certain initiatives," Garrett said. "The task force looked at things from different trains of thoughts and discussions and scoring. It ultimately gave us a priority list of things to focus on and validation for items we are not pursuing."
In addition to the Safety and Security Task Force, there are also safety and security committees and facility advisory committees that have helped guide implementations and changes.
"Whether it's our staff, the LISD Board of Trustees, the community or law enforcement, fortunately, safety and security has tremendous support," Garrett said. "It's such a big priority for the community, and we thank them for being a part of teams to support a strong safety and security program in the district."
As part of the voter-approved 2017 Bond Referendum, security vestibules were constructed at the district's 68 campuses over the summer.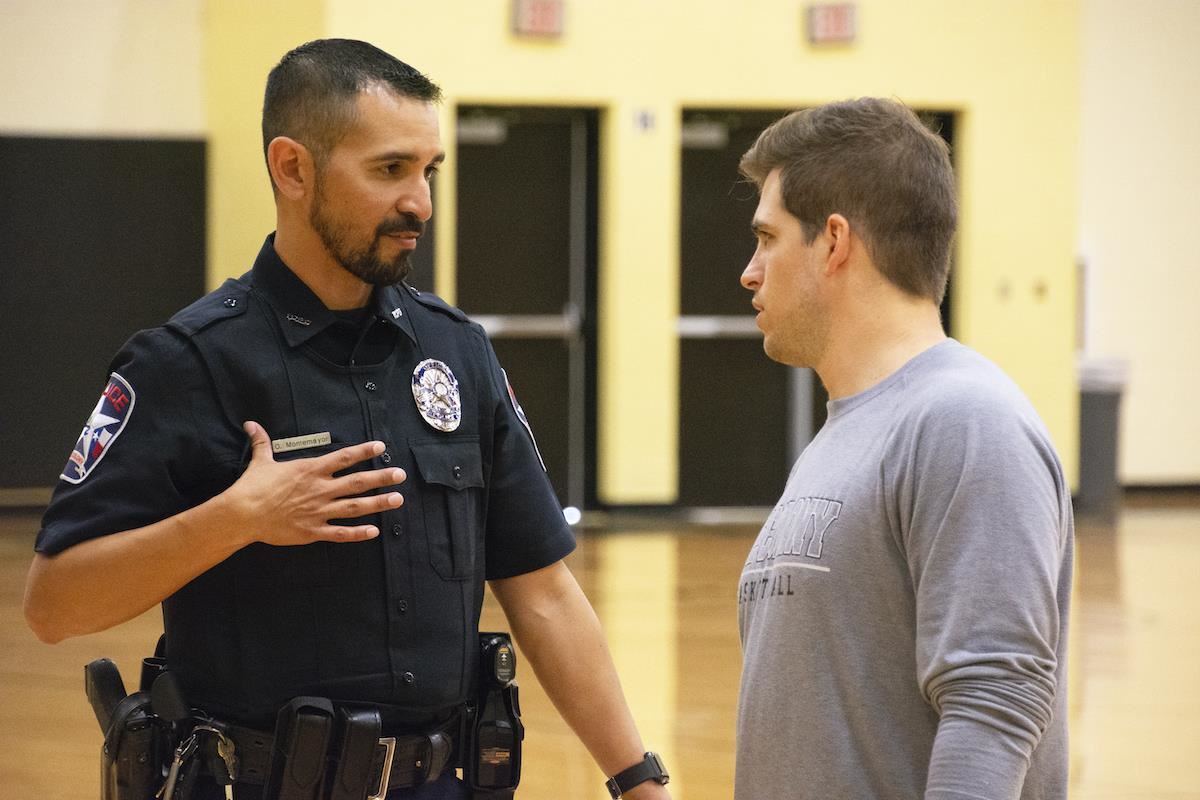 "The security vestibules allow us to control access to our schools and vet individuals to see if they have a legitimate reason to even be in the building before letting them in," Garrett said.
He added, "It is less convenient. Security is usually less convenient, but the feedback has been very positive. I think parents and visitors understand the importance of it, as do the schools. Security is evolving, and we are evolving with it."
Garrett noted other safety and security measures are in place, even if they're not noticeable.
"We also respect and honor the balance; we don't want our schools to look cold and uninviting," Garrett said. "To the untrained eye, it looks like a typical school, but there are built-in safety measures."
Currently, Garrett leads a safety and security team whose backgrounds also include military and law enforcement. He said his staff is focused on the mission at hand.
"We have kids, spouses and relatives in our district," he said. "This is personal to us. I send my wife and kids into these schools every day, knowing LISD is doing everything we can to keep our students safe. I'm proud to be an LISD parent. This district is focused on safety and security."
In fact, Garrett said his department regularly receives calls from other school districts, interested in hearing about LISD's safety and security practices.
"We go out across the country, too, but we get a lot of calls of how we do it here," he said. "We're always looking to be at the forefront of safety and security."
LISD will continue to make safety and security its top priority.
"The board, the cities, our leadership, teachers and students understand the importance of school safety," Garrett said. "The support is felt. We have made great progress and will continue to make great progress."