Return to Headlines
Kicking Off 2022-23: LHS Feeder Pep Rally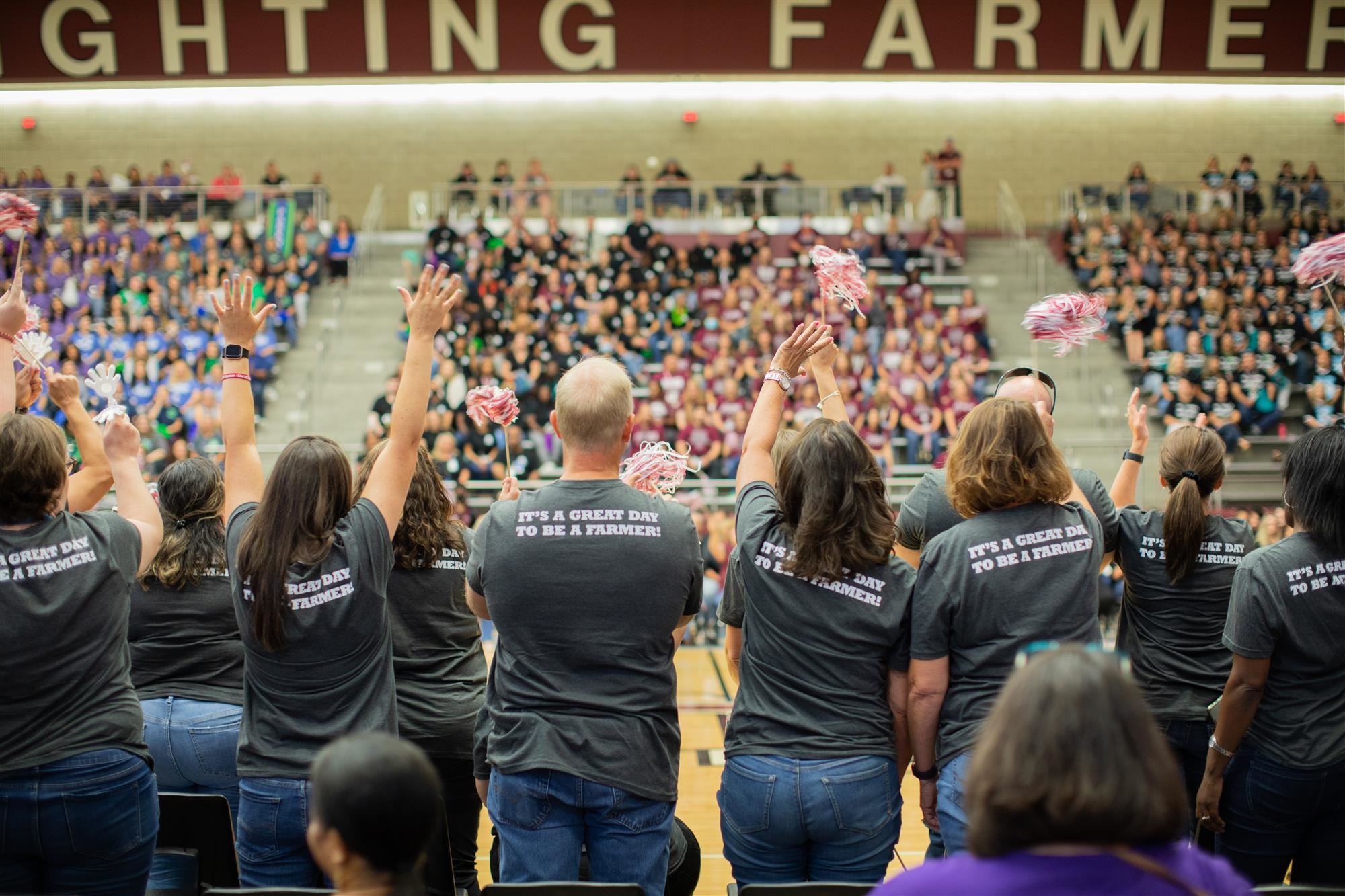 Lewisville ISD welcomed back the Lewisville High School feeder schools in preparation for the 2022-23 school year by hosting a faculty and staff pep rally at the LHS arena on Tuesday.
The 18 schools in the feeder pattern were joined by staff from the Lewisville Learning Center, Lille J. Jackson Early Childhood Center and the LISD Student Success Center. The LHS feeder pattern includes: LHS, the Harmon and Killough 9th & 10th grade centers, DeLay MS, Durham MS, Hedrick MS, Huffines MS, Central ES, Creekside ES, Degan ES, Lakeland ES, Lewisville ES, Mill Street ES, Parkway ES, Rockbrook ES, Southridge ES, Valley Ridge ES and Vickery ES. District leadership and administration also filled the baseline of the LHS arena.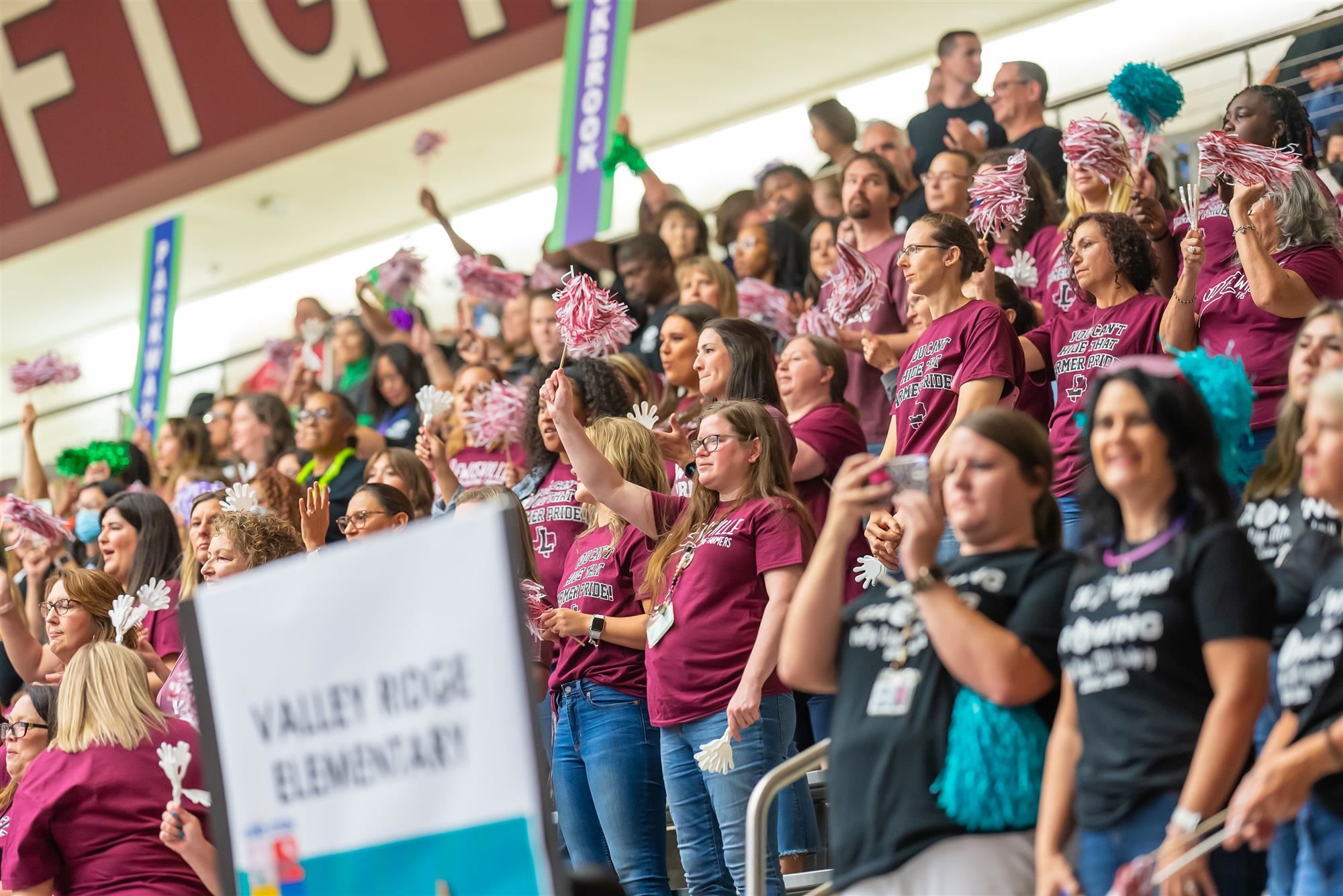 Superintendent Dr. Lori Rapp and LHS principal Jim Baker addressed the crowd while Lewisville High School's band, cheerleaders and Boneheads provided school spirit and performances throughout the event.
Teachers and campus administrators participated in a Fruit-By-The-Foot speed eating challenge, with Central ES third grade teacher David Florentino and Durham MS principal Gary Holt taking home the top prizes and bragging rights.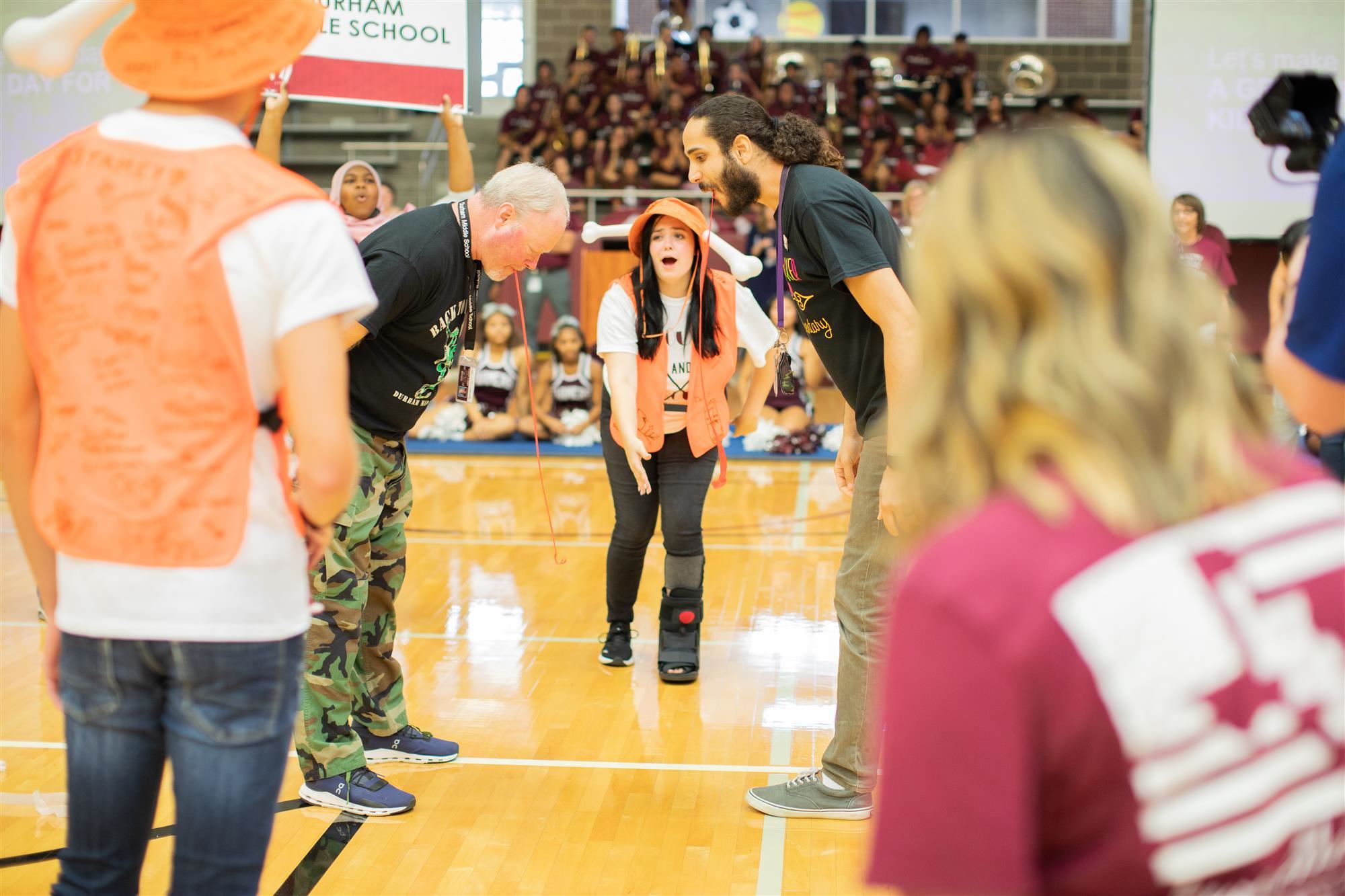 Head LHS football coach Michael Odle was joined by junior runningback Viron Ellison and senior offensive lineman Scotty Parker to hype up the crowd and discuss the upcoming football season. The football contingent was followed by head LHS volleyball coach Cara Sumpter and senior outside hitter Ciera Speight who promoted the approaching volleyball season.
LHS senior Sonika Harish closed out the event's guest appearances by sharing her story and emphasizing the importance of the role of the teacher in a student's educational experience.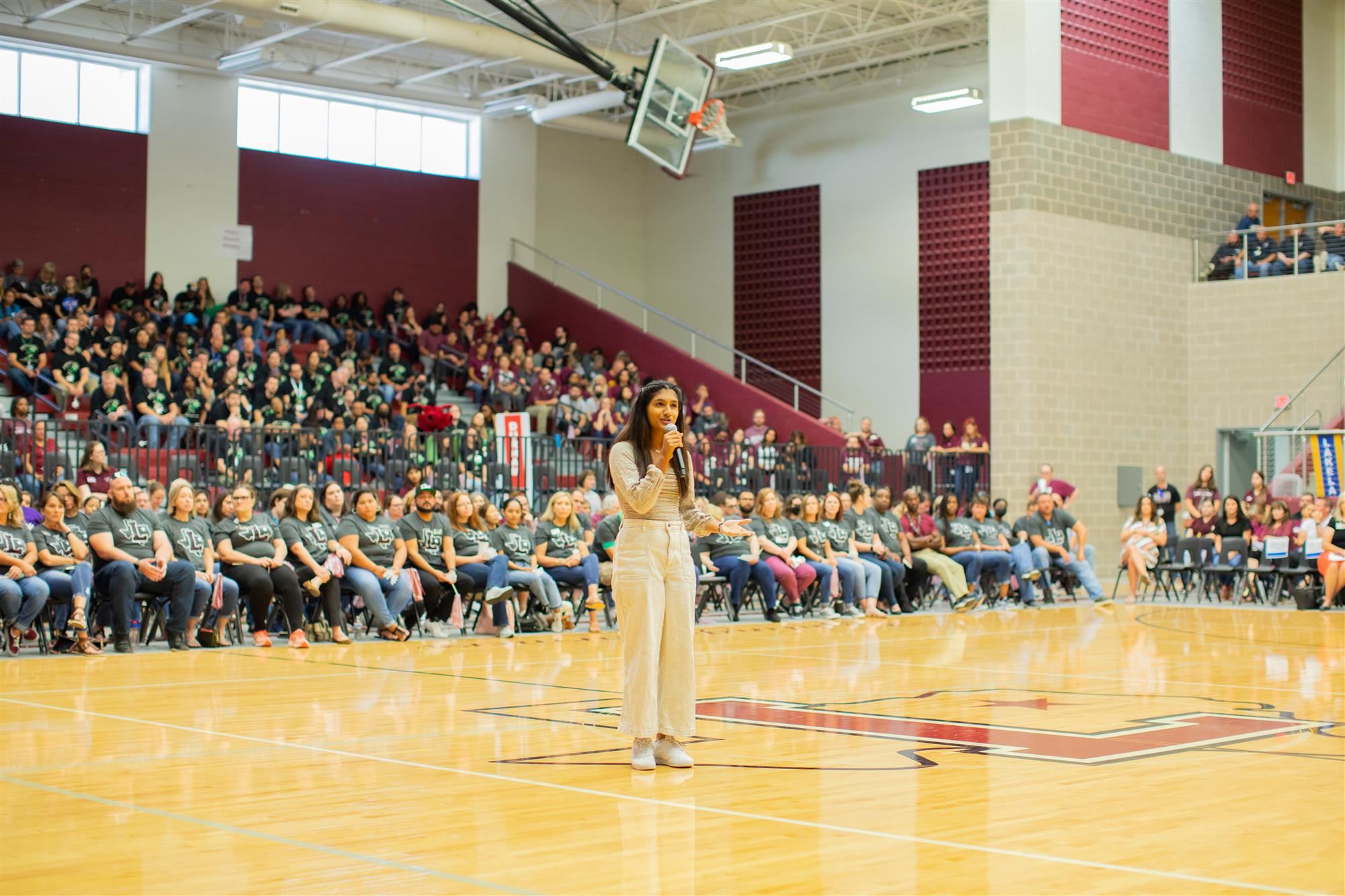 Click here for a full gallery of photos from the 2022 LHS Feeder Pattern Pep Rally.
LISD's first day of school for the 2022-23 school year is scheduled for Wednesday, August 10.
---
From the beginning, Lewisville Independent School District has committed to ensuring all students—your children—have the resources they need and want to ultimately thrive in a future they create. Follow Lewisville ISD on Facebook, Instagram and Twitter to see more student experiences throughout the school year or visit Best Schools in Texas for more information about joining the LISD family.