Return to Headlines
Everyone Shines at the LISD STEM Academy at Valley Ridge Elementary
Standing out through digital screens could be a challenge, but it's one that Elise Holeman's fifth-grade virtual class is up to.
At the LISD STEM Academy at Valley Ridge Elementary, virtual teachers like Holeman sit in quiet classrooms, waiting for students to arrive online through a computer screen. These morning meeting check-ins are a routine for the class, but there's always an extra excitement each week for "Share and Shine."
"This is our 'show and tell' time," Holeman said. "Students are able to share anything they want about themselves. We do this every Thursday. Four students who volunteer will share during our live morning meeting and the other students are able to ask questions or give feedback."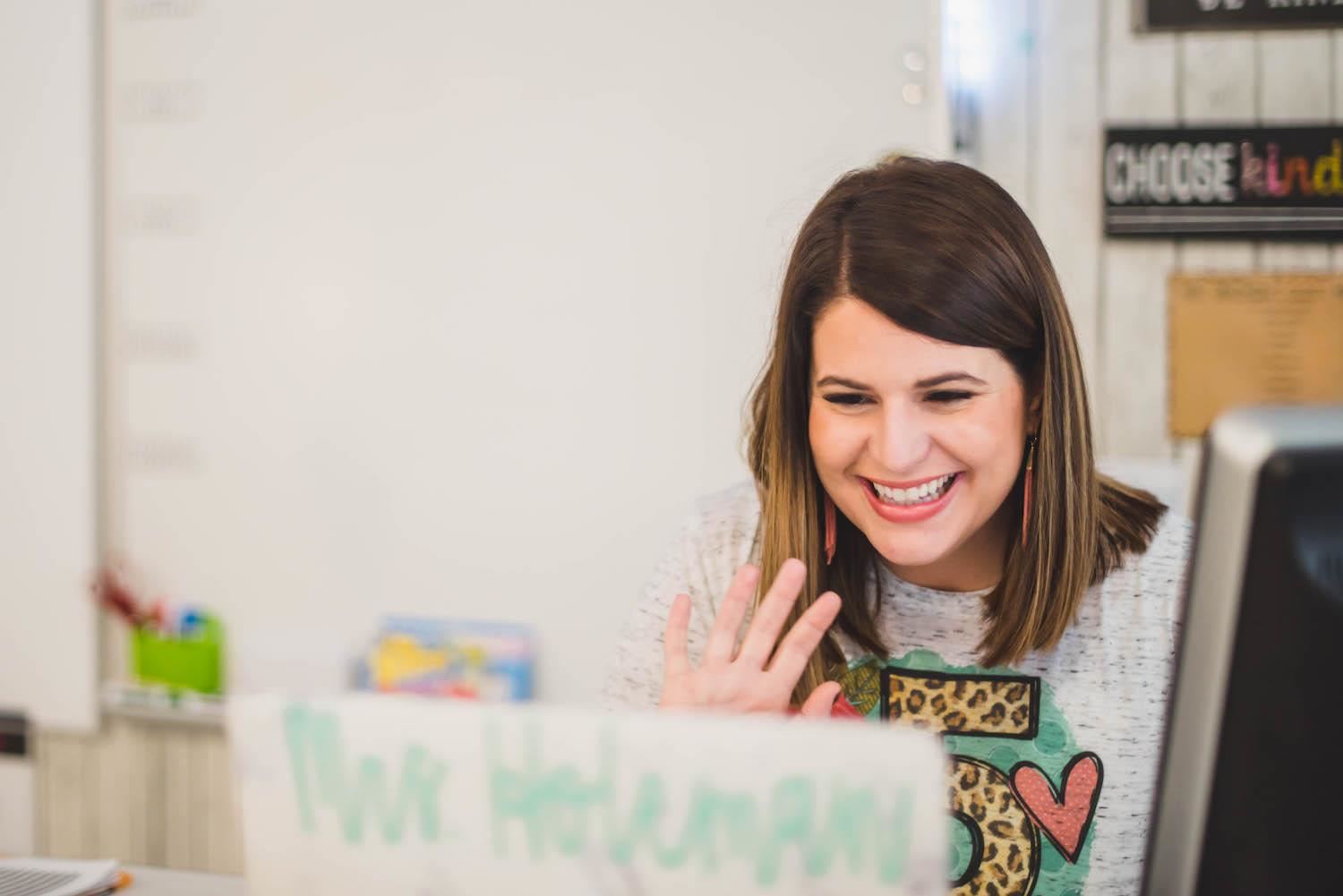 Unlike the traditional version of "show and tell" where students bring trinkets, memorabilia or photographs to their school, virtual students can share things, like their pets, in-action through live video.
"This gives me an opportunity to learn more about them as a person and for them to truly shine," Holeman said. "I love learning about my students and their hobbies, personalities, the things that they love and more. This helps me connect with them on a deeper level and ultimately builds trust and allows my students to open up and let me in."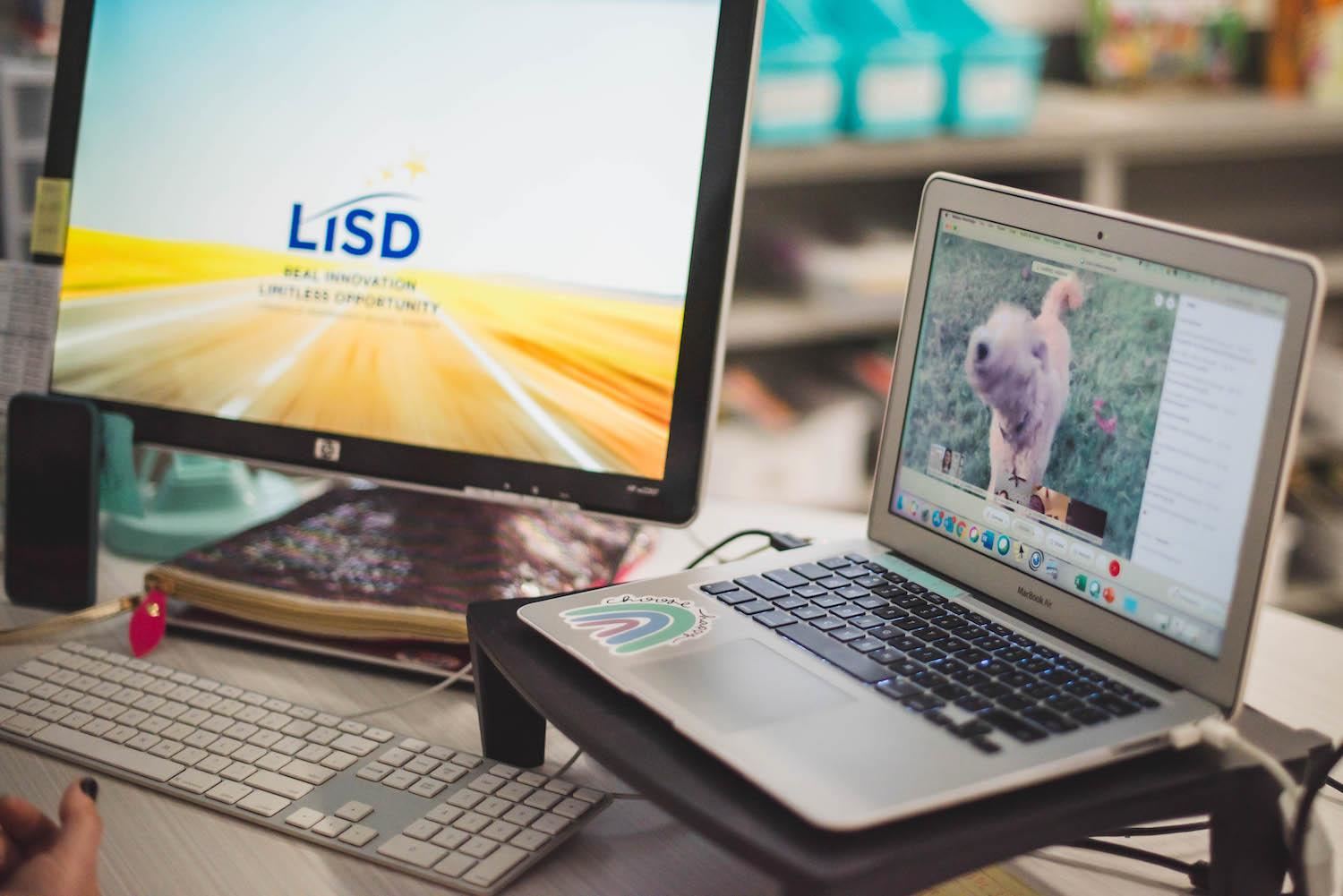 One recent Share and Shine gave the class an opportunity to watch Graham, a pet Goldendoodle, excitedly run around a backyard; a goat nibble at a student's hand, a vintage "Pac-Man" arcade machine powering on; and an intricate handmade origami box folding inside and out.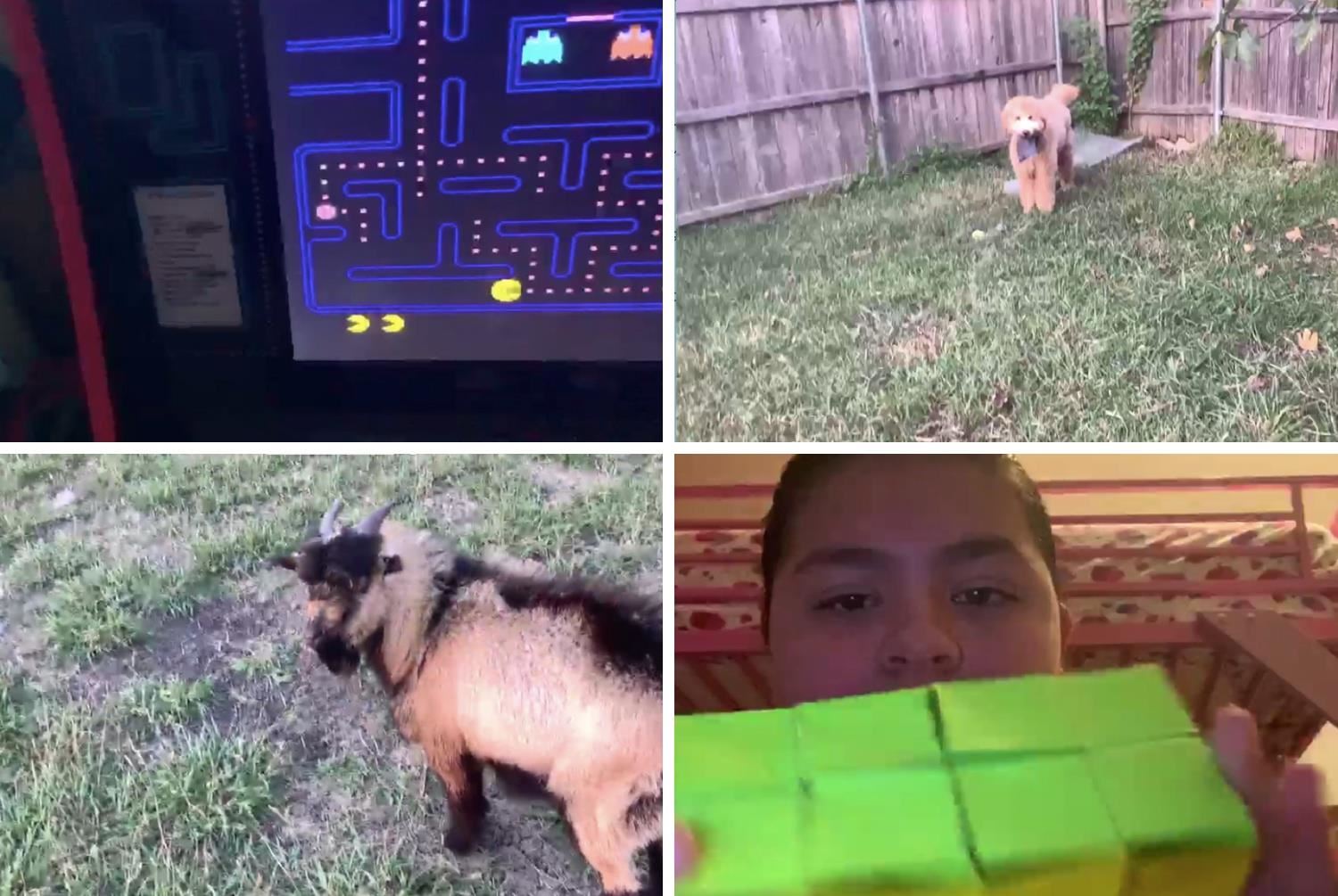 While the student volunteers individually present, the rest of the class shares their feedback and questions through the class chat.
Typed in the thread, questions include, "What breed of dog is that?" "How is he so adorable?" "Are you selling your origami creations?"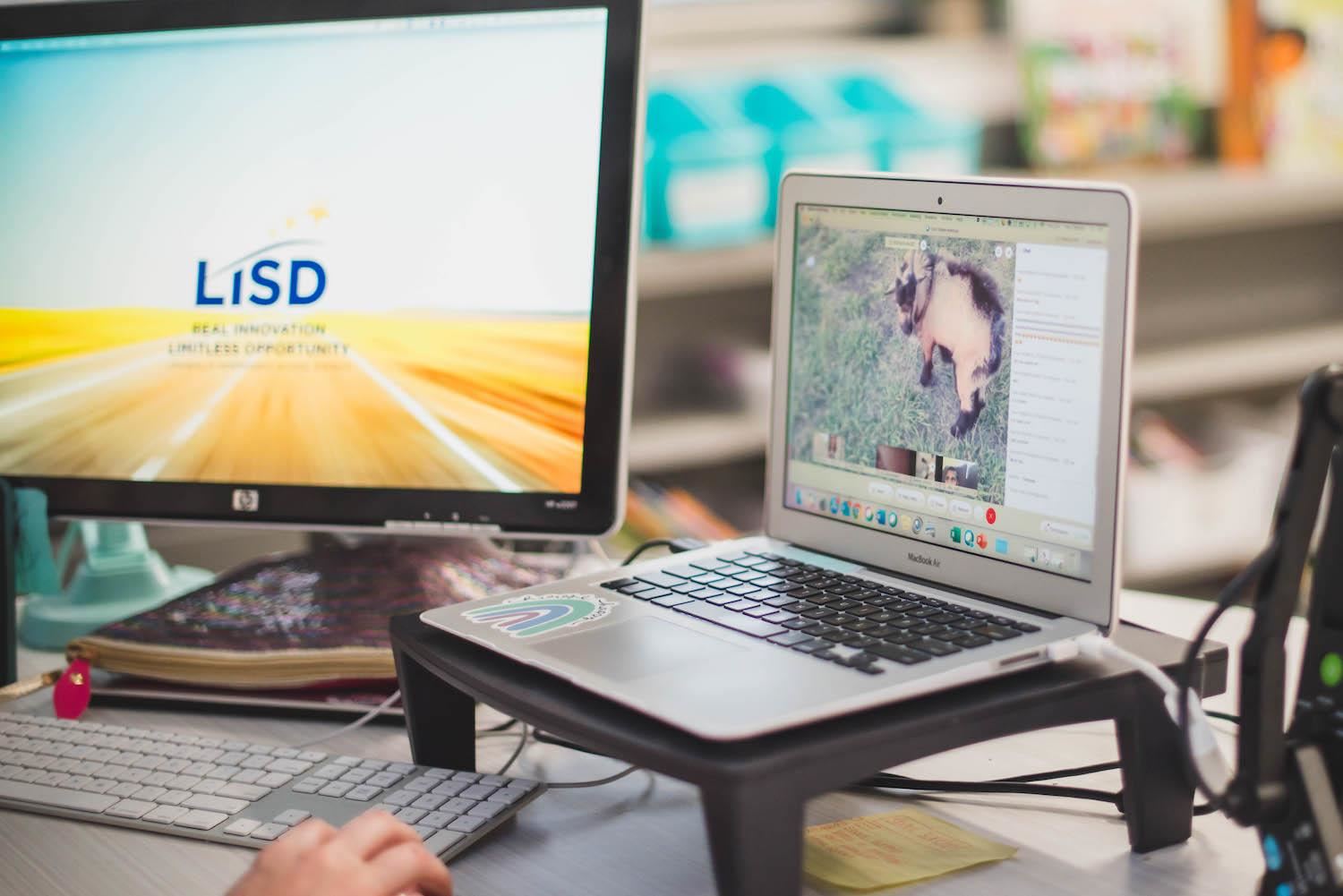 As each student gets to shine through their own share time, the class gets to know their peers all the way from home.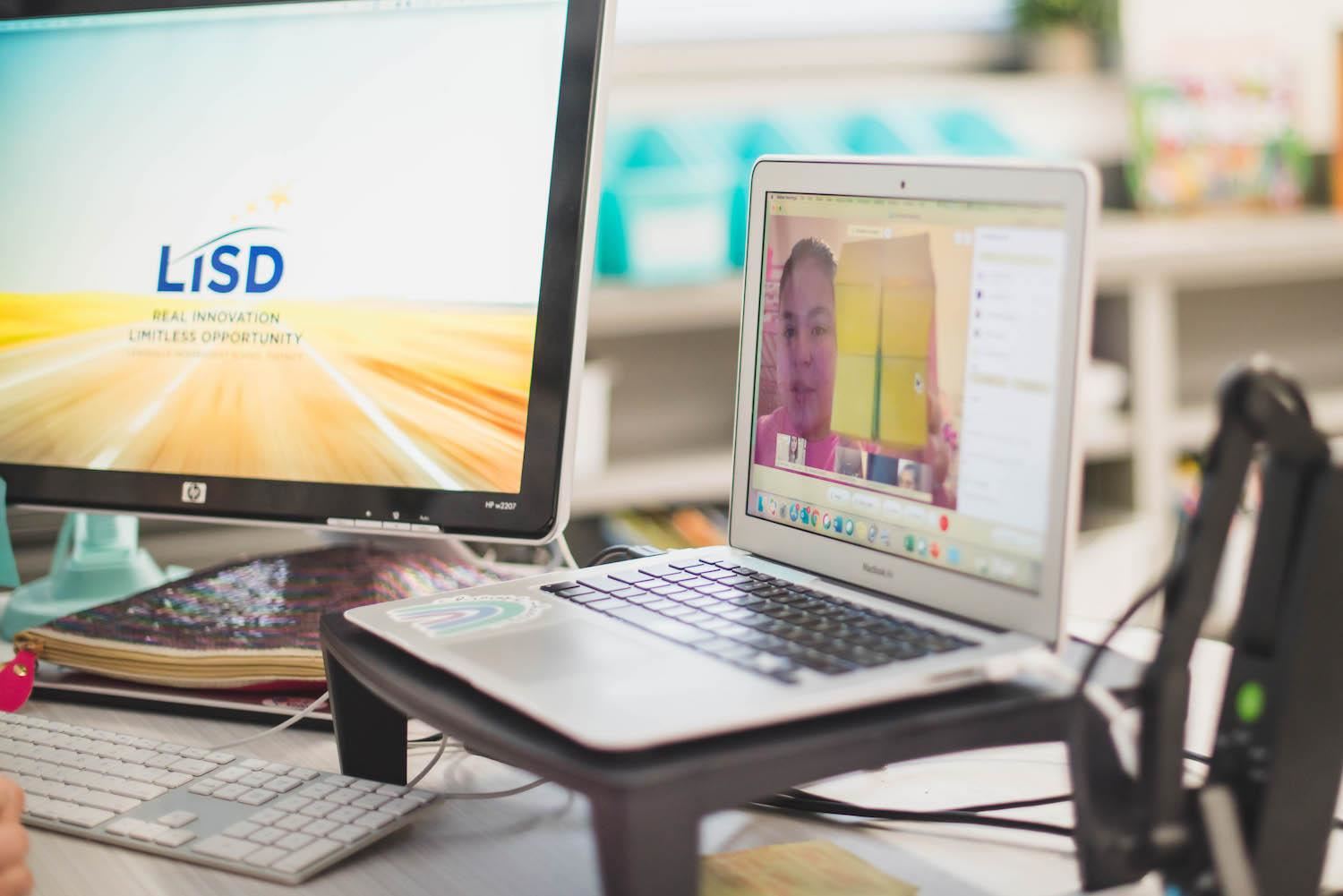 "First, I hope my students feel a sense of belonging and pride after they share with us," Holeman said. "Second, this allows students to demonstrate being courageous and sharing things with the entire class. I am hoping that the more students who volunteer to "Share and Shine," the more it will encourage others to feel brave enough to do this as well."
From pets and artwork to toys and interesting finds, only time will tell what Holeman's students will share next.
---
The LISD STEM Academy at Valley Ridge Elementary in Lewisville, Texas is one of three Nationally Certified STEM academies in the Lewisville Independent School District. Follow Valley Ridge on Facebook and Twitter to see more student experiences throughout the school year. Learn more about STEM education in Lewisville ISD or visit Best Schools in Texas for more information about joining the Lewisville ISD family.