Return to Headlines
Stewart's Creek Elementary's Week of Code
Students in multi-age classrooms learn with new technology
May 22, 2019 — Ozobots, Botleys and Codepillars, oh my! Stewarts Creek Elementary (SCE) students recently had first-hand coding and problem-solving experience with new technologies at this year's Coding Camp. The campus rotates students throughout one week, making sure everyone has a chance to practice coding in group-settings and on their own.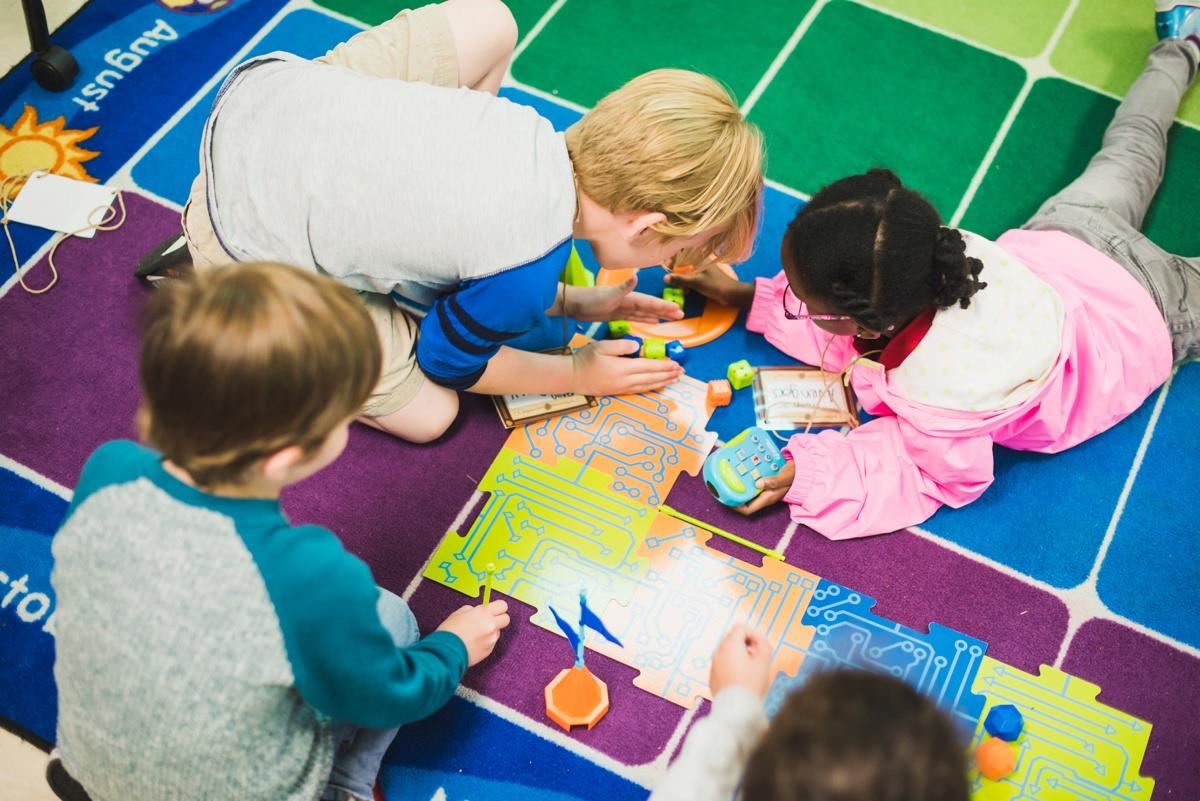 With last year's camp being such a success with Kindergarten and first grade, the SCE Multiage Classrooms branched out and made this week of coding an opportunity for even more students.
"We added on our 1-2 Multiage class and we also collaborated with 3 different staff members than we did the year before," SCE K-1 Multiage teacher Dina Estes said.
Inside and out of camping tents, students used some of the latest and greatest in technology learning. Botley, a coding bot, is coded via remote control and challenges students to think about the multiple steps it will take to accomplish a goal. Ozobots, tinier round robots, follow along pathways students draw. Certain colors students use instruct the robot to spin, u-turn and do different actions. The SCE Bee-bots have new mats this year and allow students to think critically with the Bee-bot in unique scenarios. For the youngest learners, Code-a-Pillars are an introduction to simple coding.
Generous grants from the Lewisville ISD Education Foundation (LEF) allow these special coding tools to be placed in the hands of students. This year's LEF Grants were entitled "Collaborative Coding for the Future" for Estes, provided by Stantec and the LISD Employee Giving, and "Camping Technology Style" for K-1 Multiage teacher Kerry Woods, provided by the Morris and Jenny Seay Classroom Development Grant.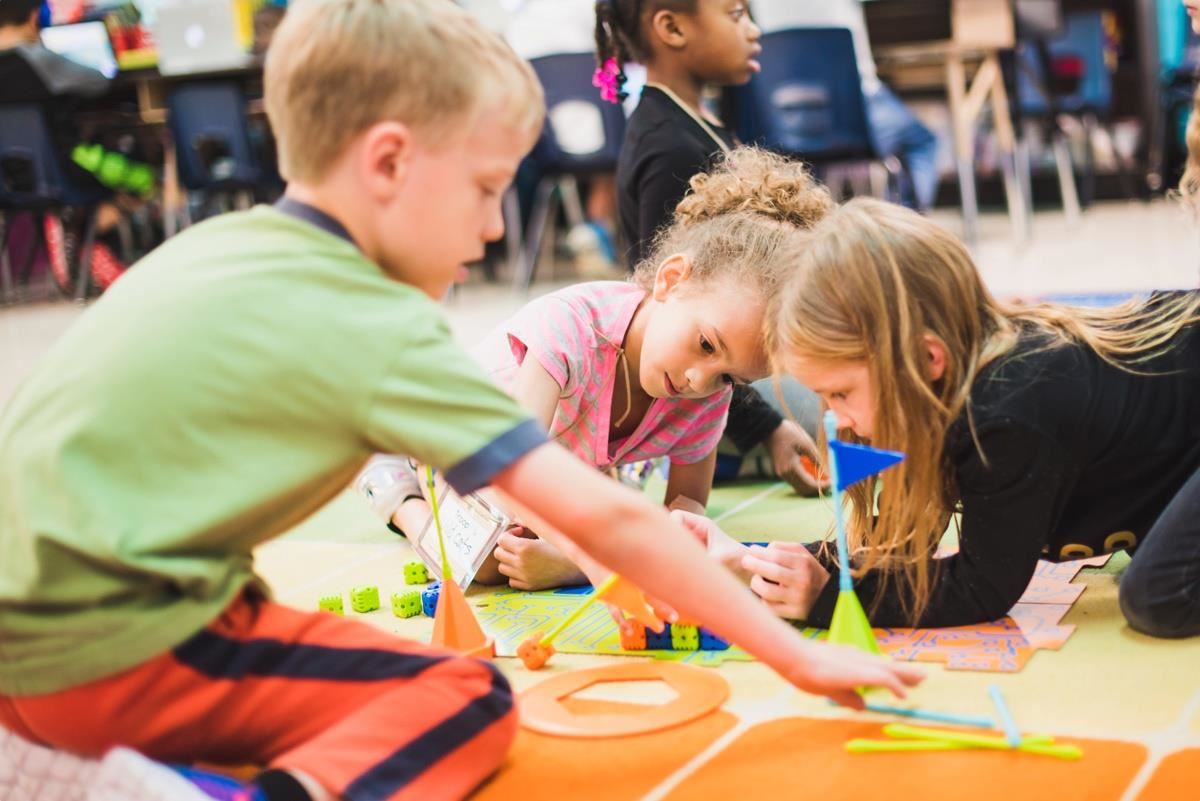 "The new tool additions gave students a broader experience with coding," Woods said. "There was a variety of types of coding and the new technology allowed for even more differentiation and lower student-to-technology device ratio."
Teachers enjoyed seeing the group collaborations, problem-solving and students overcoming challenges as the groups rotated from one area to the next.
"It was really engaging for all students," 2-3 Multiage teacher Brooke Plummer said. "I observed a lot of higher-level thinking happening with the Osmos."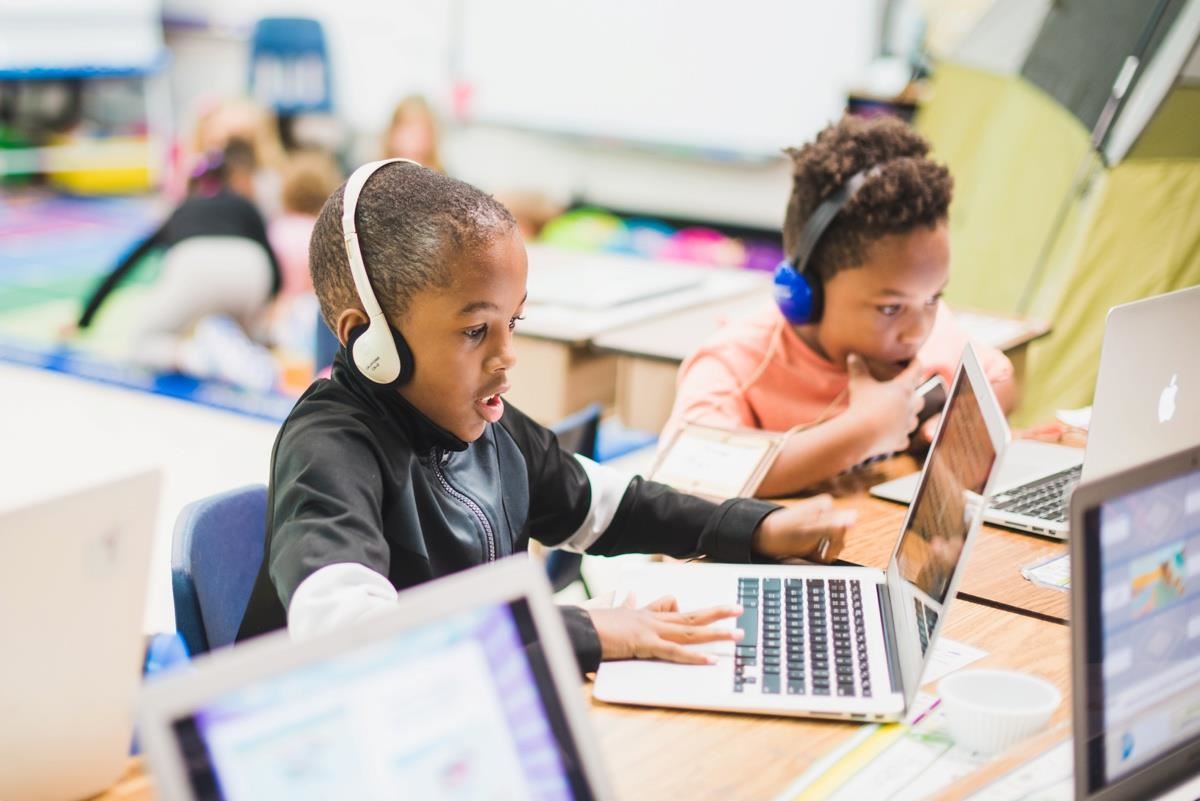 Students took the week seriously and enjoyed every moment of the different coding opportunities.
"This year we had new stuff. It was awesome," first-grader Malai Sanders said.
"It was my first year doing coding camp. It was really fun. I loved the Osmos," first-grader Ayden Jones said.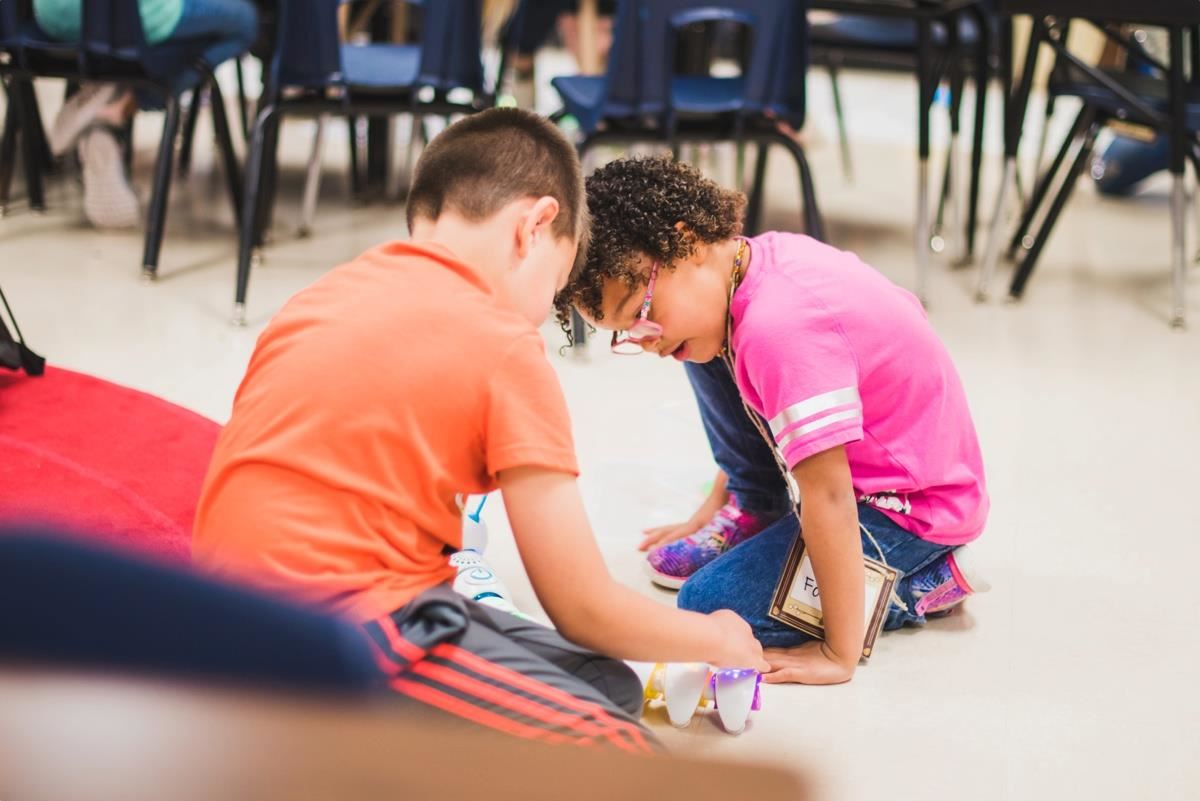 For some, it may have even sparked a future career path.
"I liked having the big mat of paper where we collaborated to do the Ozobots," first-grader Isabella Wong said. "It made me want to be a programmer."
While inspiring possible future careers is a bonus, teachers hope to bring the basic knowledge and foundation of coding, making coding language familiar and building high-level thinking skills to all their students.
With student learning like this, students are sure to accomplish those future-ready goals.
To see more pictures from Coding Camp, visit the Stewart's Creek Elementary Facebook page and be sure to share the video too.