Return to Headlines
It's a Bug's Life at Stewart's Creek Elementary
Kindergarten and first grade students at Stewart's Creek Elementary recently had the opportunity to learn more about the bugs surrounding them, and even got up close to a few.
Last year, first-grade teacher Dina Estes received a generous grant from DATCU thanks to the Lewisville Education Foundation (LEF). The awarded grant, "Growing our Knowledge on Plants" had originally intended for students to be able to explore edible plant parts.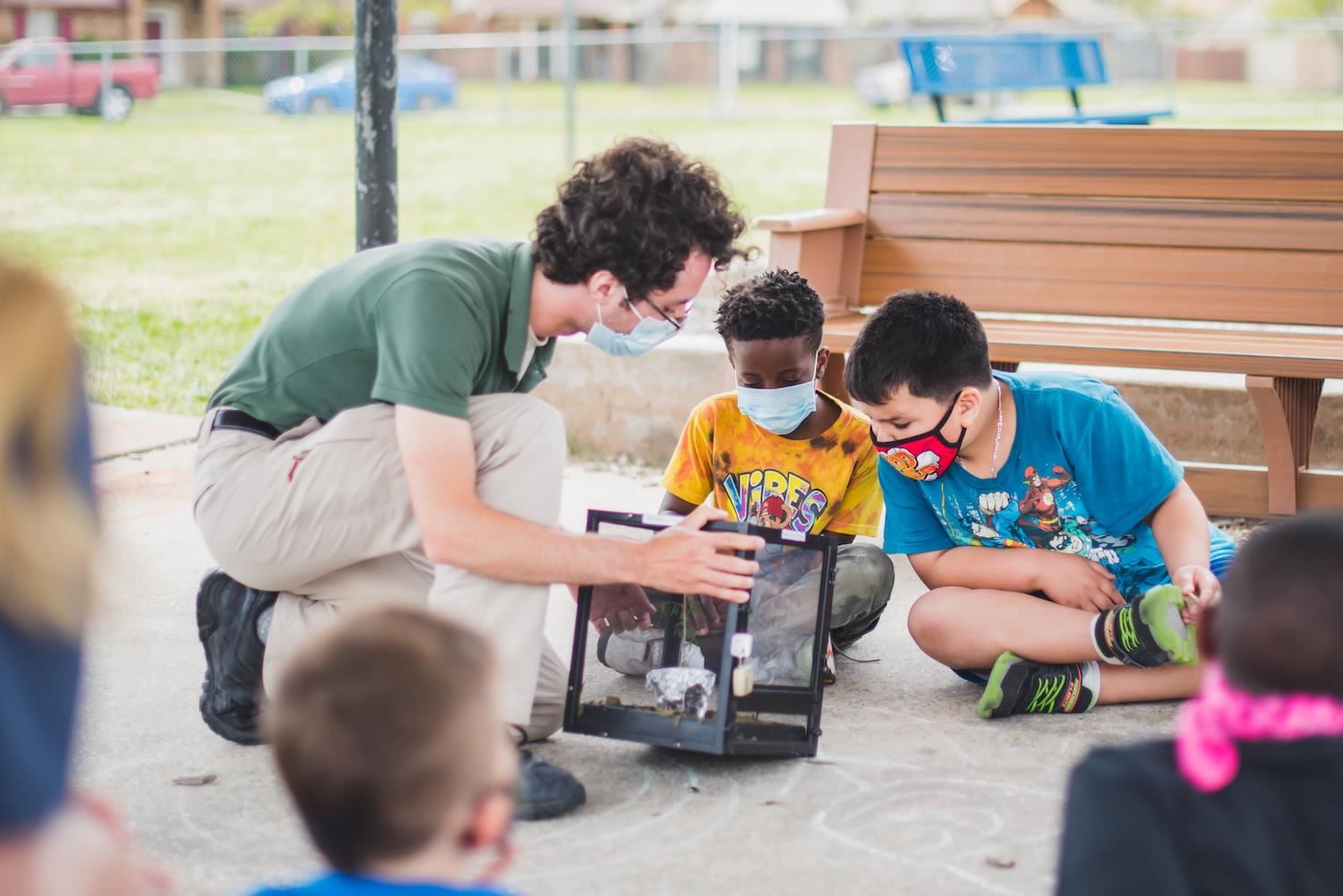 Due to the current health and safety protocols, Estes had to change her plans a little, but still found a way to make this a memorable experience for her students.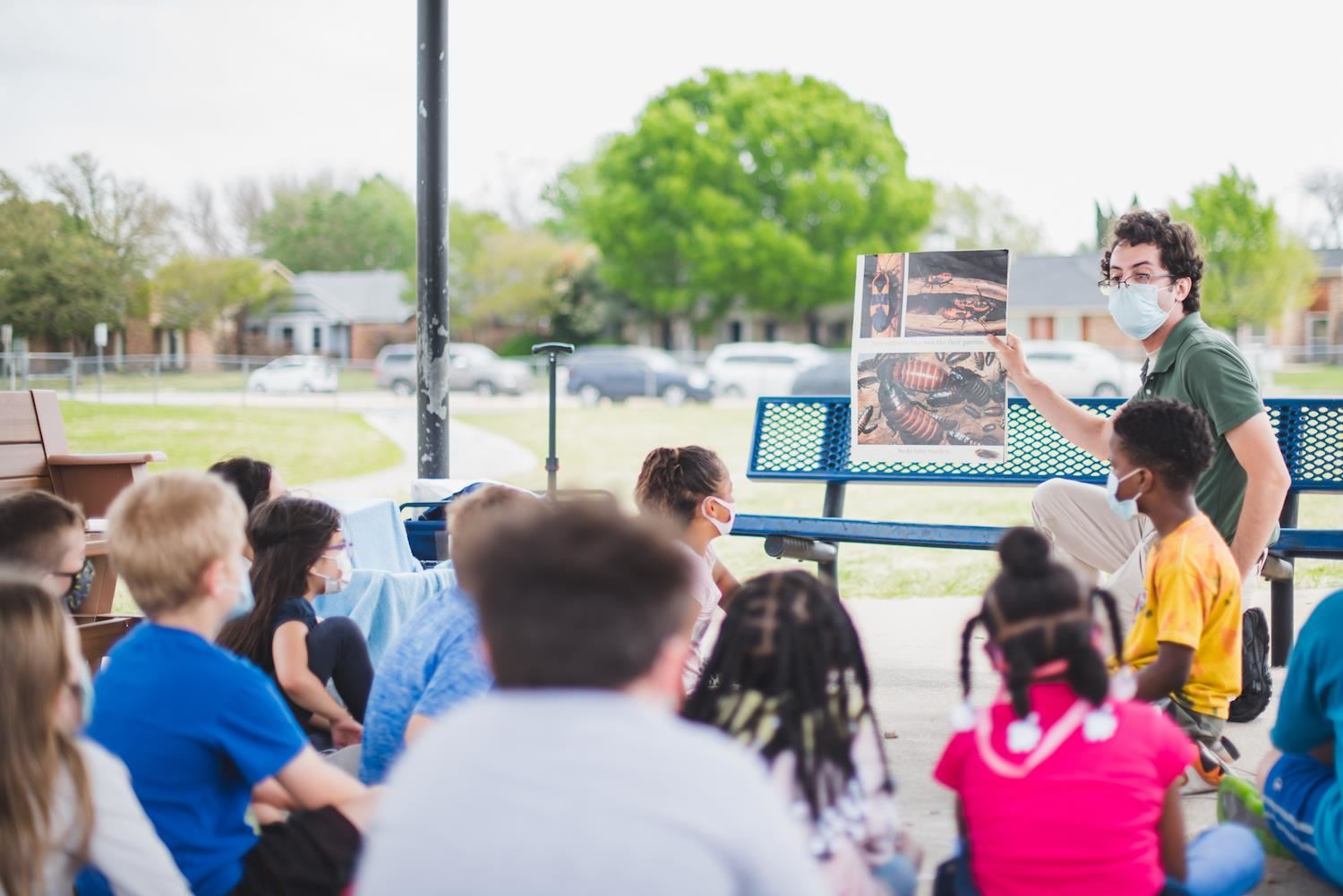 "The Dallas Arboretum and Botanical Garden has several Garden on the Go programs," Estes said. "We found another program that would be engaging, support our TEKS for Science, be COVID-safe and fun!"
According to the Dallas Arboretum's website, the program, "It's a Bug's Life" allows students to identify 'bug' as an informal name given to terrestrial arthropods and observe live organisms to identify the traits that make insects different from other arthropods.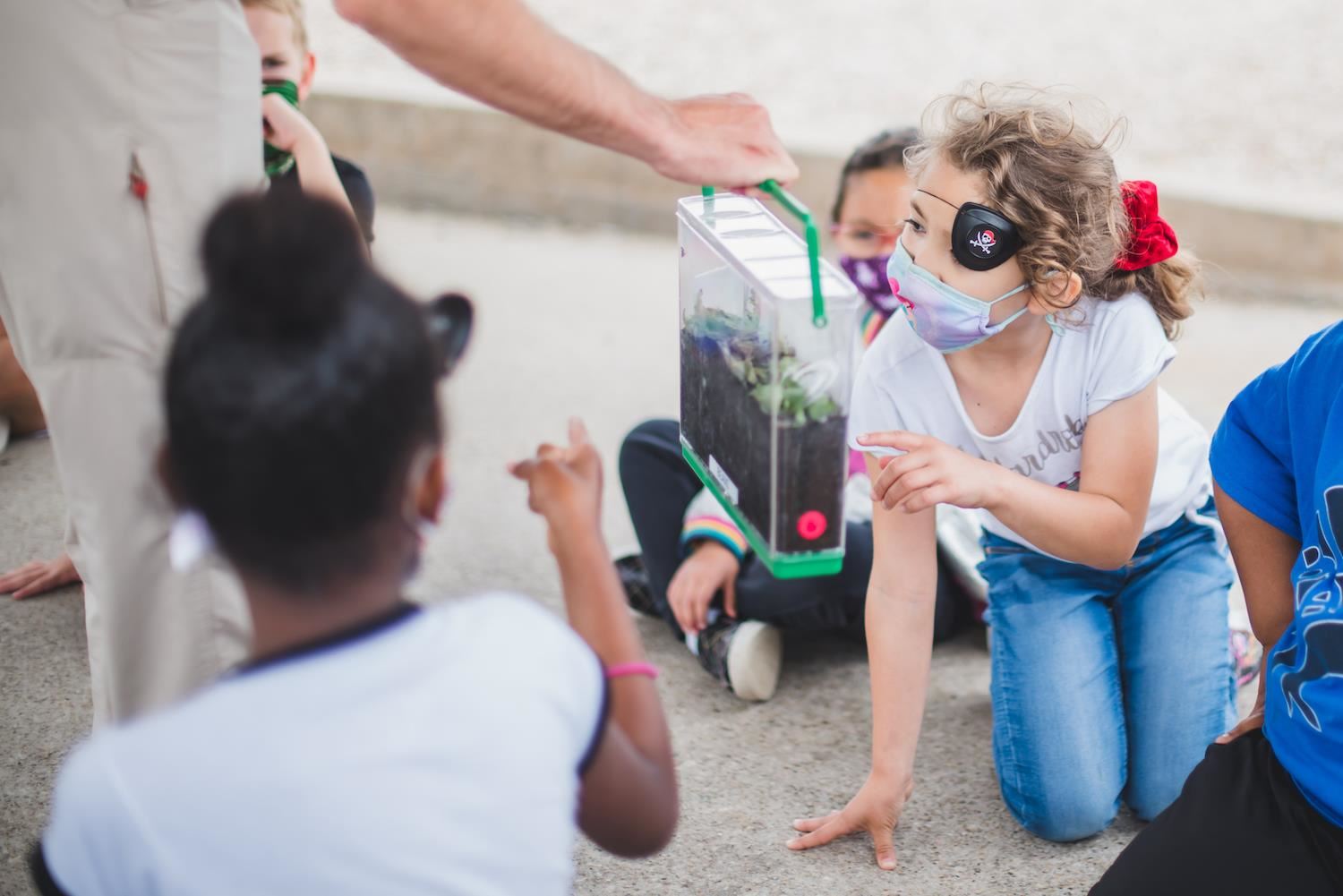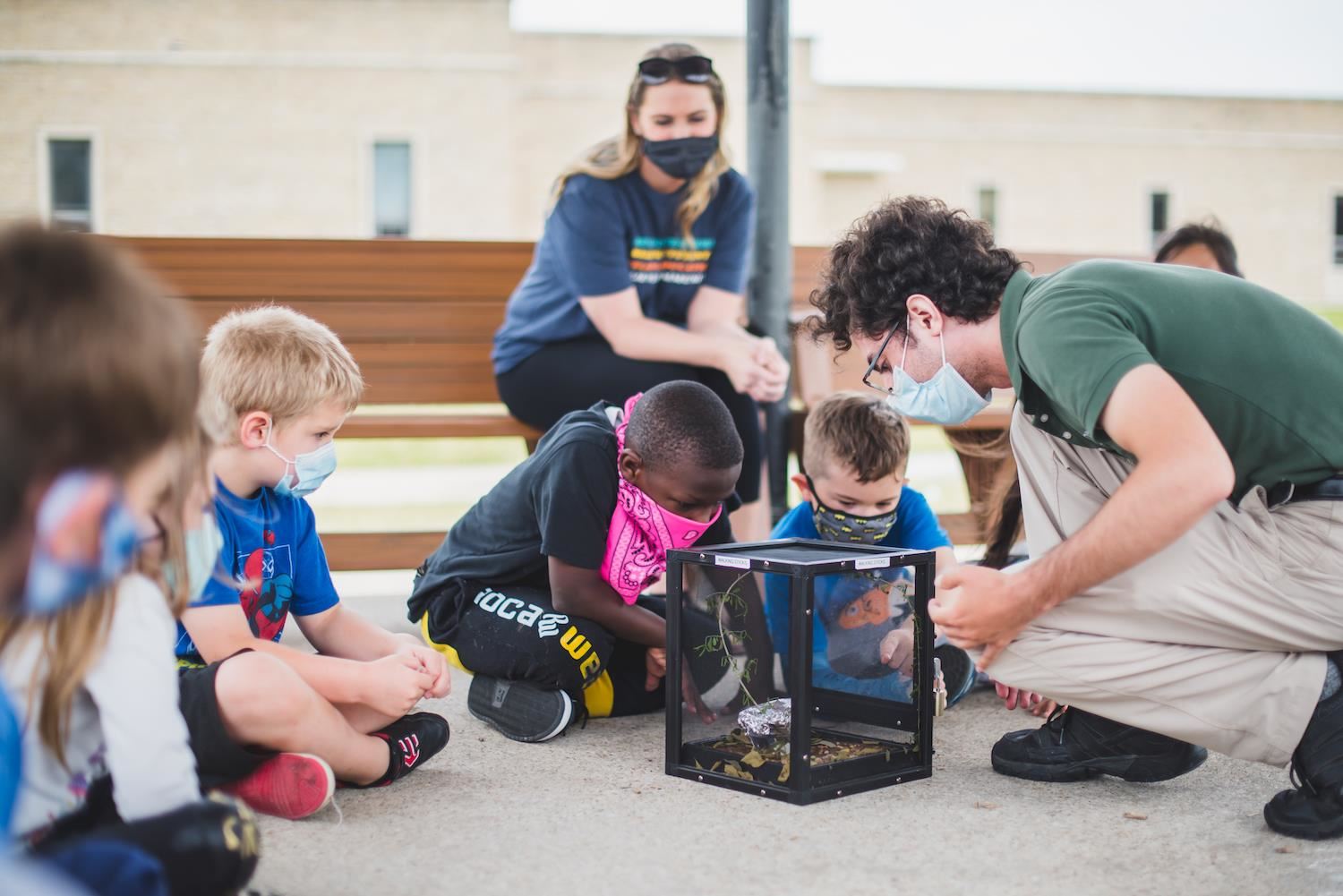 The students gathered outside near the playground to get to know what makes these "bugs" different and how they can identify them from others.
"We have been learning about how features of animals help them eat, move and survive in science," Estes said. "Martin, our Dallas Arboretum instructor, went even further to having them label the parts of an insect."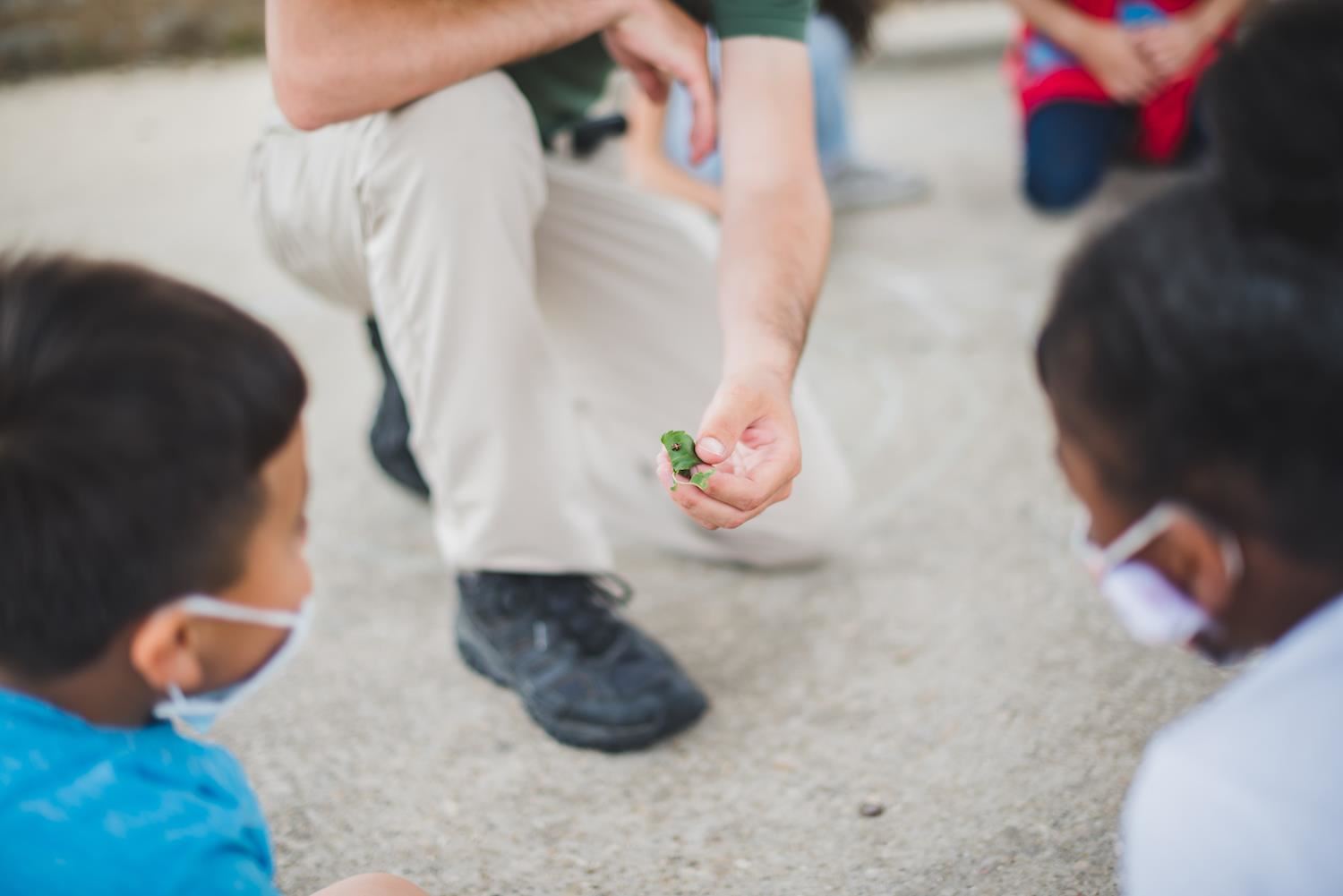 While the whole lesson was filled with exciting moments, definitely at the top for most students was seeing a real, live tarantula up close for the first time.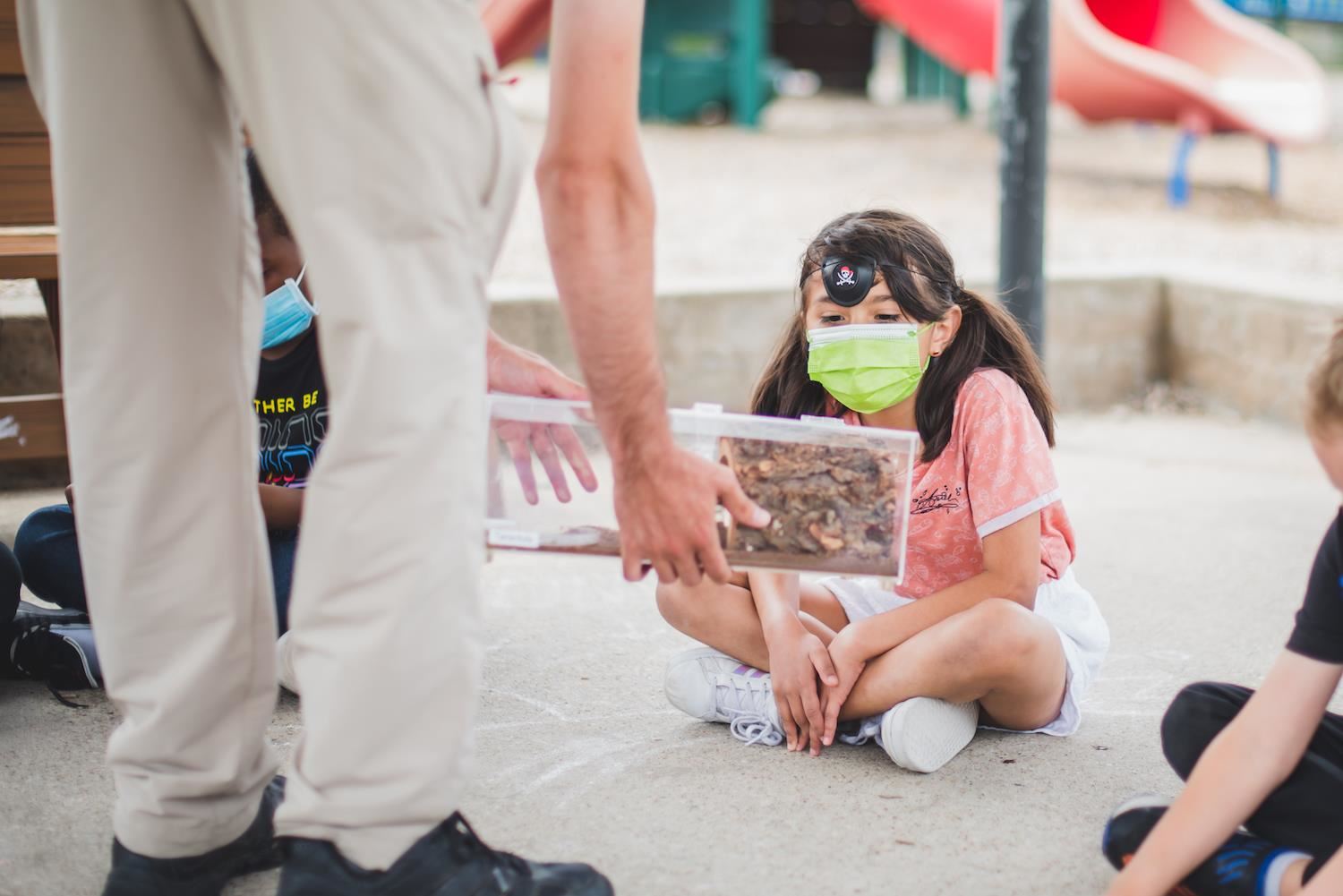 Overall, students walked away with a lot more knowledge about all the little creatures in our world.
"I hope our students understood a deeper appreciation for bugs, instead of just being fearful and wanting to squash them when they see them," Estes said. "I hope they made connections to how the features of an insect help it survive."
---
From the beginning, LISD has committed to ensuring all students—your children—have the resources they need and want to ultimately thrive in a future they create. Follow LISD on Facebook, Instagram and Twitter to see more student experiences throughout the school year or visit Best Schools in Texas for more information about joining the Lewisville ISD family.