Return to Headlines
Stewart's Creek Elementary Can't Mask Their Uniqueness
Foxes and beavers and moose; Oh my! Recently, little masked "creatures" made their way around Stewart's Creek Elementary to visit friends and show off their new animal-like looks.
To start this project, Pre-k teacher Sul A Min read the book, "Sometimes I Feel Like a Fox" by Danielle Daniel to her students. On each page, the author shares attributes of different animals and why children can identify with them and their unique personalities. Characteristics like strength, confidence, intuitiveness and loyalty are pointed out for animals throughout the pages.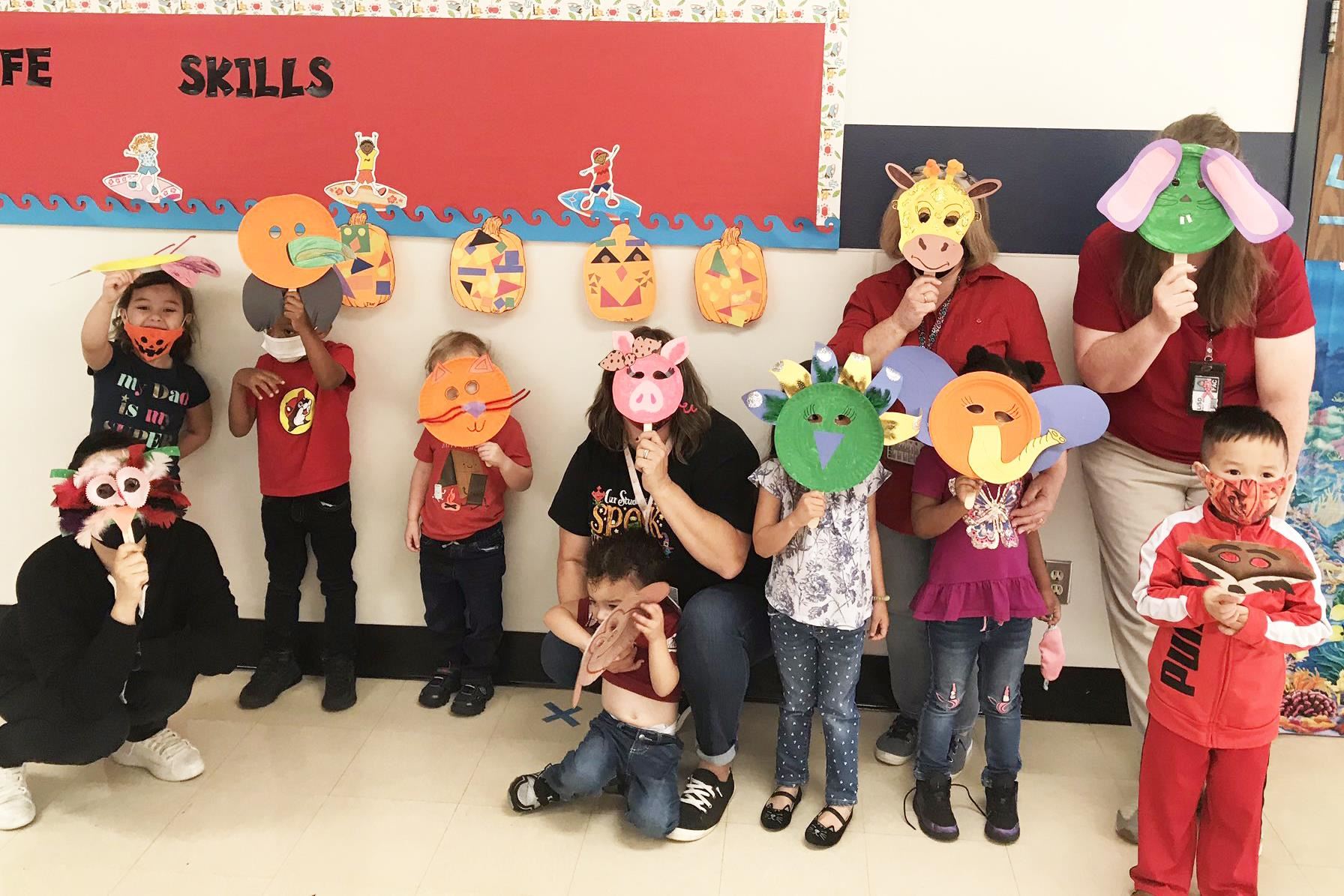 The book uses the different animal descriptions to share the Anishinaabe tradition of animal guides, where a clan or tribe is represented by an animal whose traits will benefit the group.
To think about their own unique traits, students were challenged to embrace an animal of their own and create a face mask to represent them.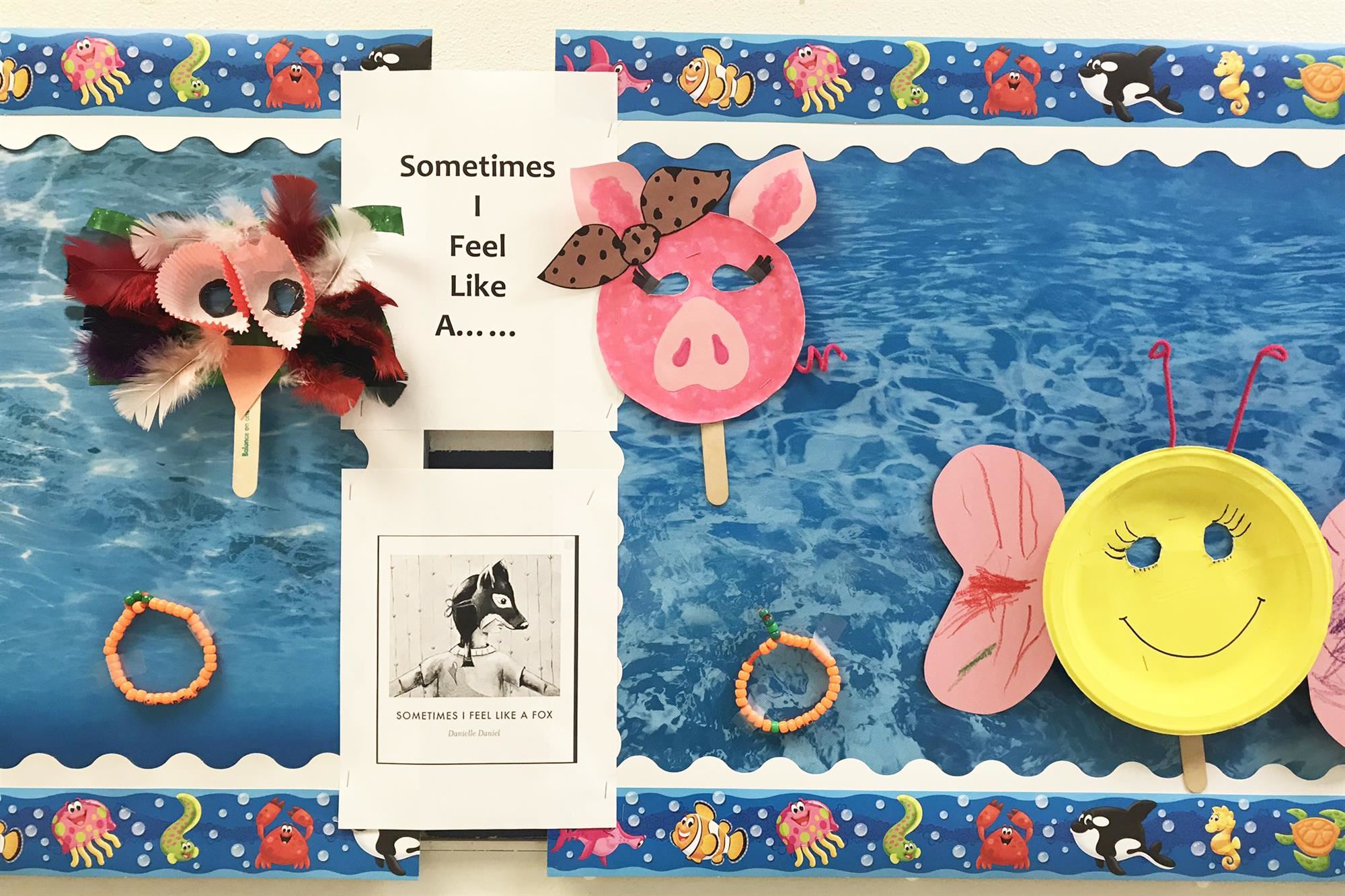 "This activity is how you feel about yourself and discovering and learning about different cultures," Min said. "It is also a time for the kids to be creative and find their personality. Discovering traits in yourself and how we could connect to the animal world."
With their colorful popsicle stick masks in-hand students paraded around the school, even stopping by to surprise campus administrators outside their office window.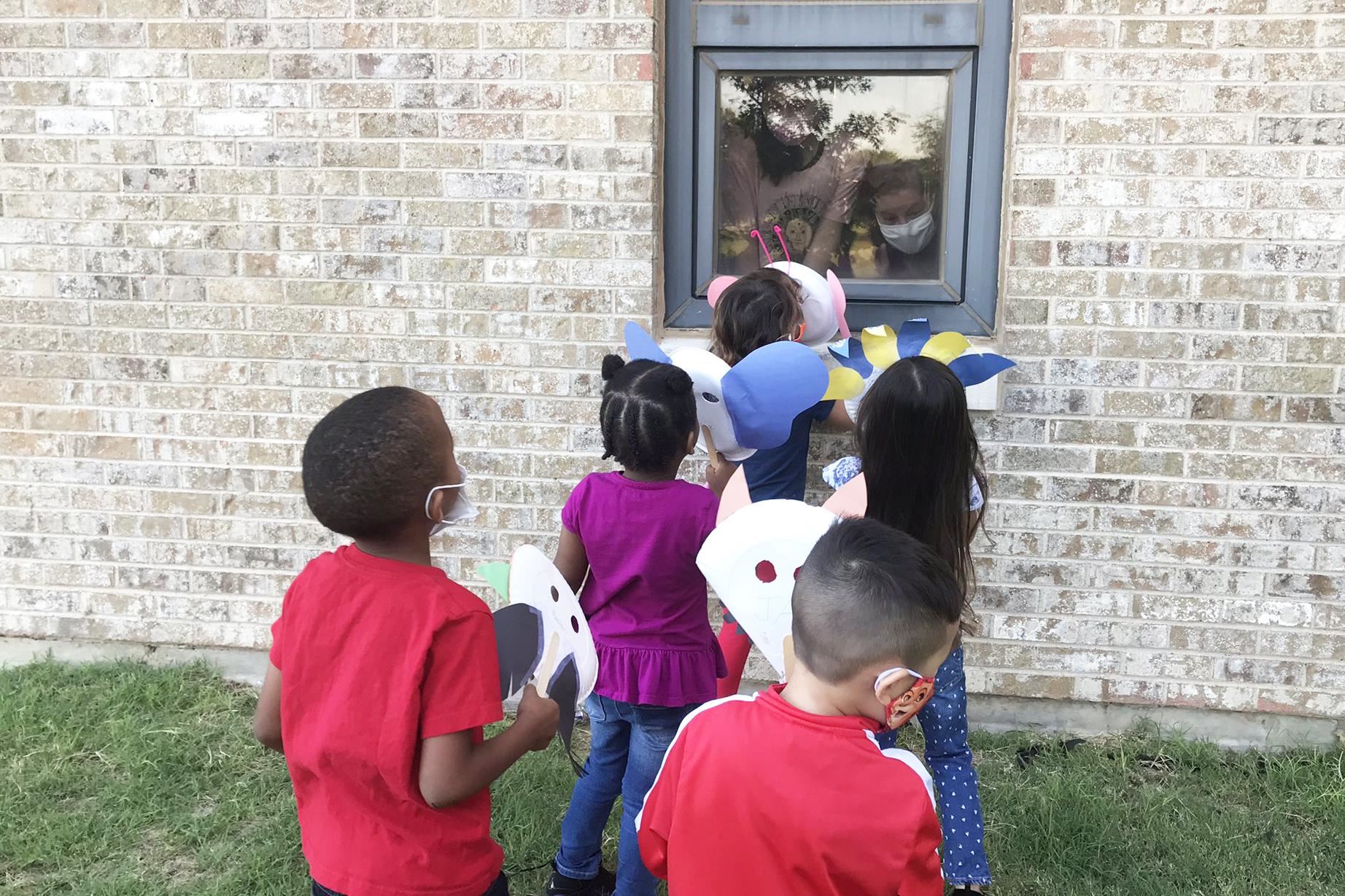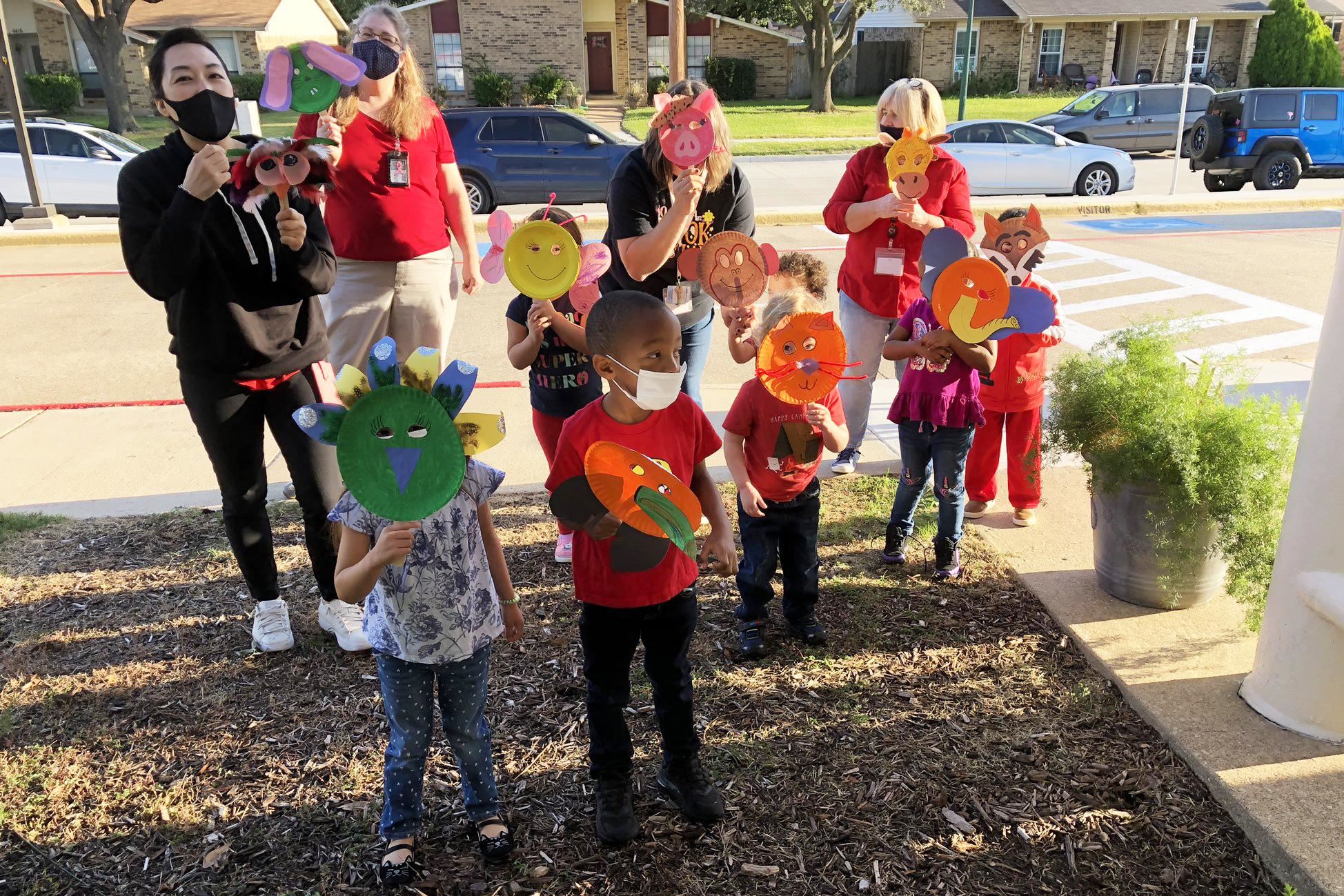 While this activity first began with in-person students, the virtual ones joined in too.
The in-person masks were hung on a bulletin board in the hallway and the virtual learners were able to see what their classmates had created. Later, screenshots of the virtual masks were printed and added to the bulletin board.
"This brings the two classes together," Min said. "Now, our hallway has both of our class masks up. I want our virtual students to feel they are part of our class too."
For both groups of students, this was a lesson in using a hands-on activity to remember their reading.
"I want my students to know they can learn so much from one book," Min said. "They were able to expand their creativity through this book we read by getting to know the characters and learning about their own friends and how they are alike and different."
---
Stewarts Creek Elementary is an elementary school located in The Colony, Texas, serving Pre-k through 5th graders, in the Lewisville Independent School District. Follow Stewart's Creek on Facebook and Twitter to see more student experiences throughout the school year or visit Best Schools in Texas for more information about joining the Lewisville ISD family.