Return to Headlines
Little Hands, Big Hearts at Stewart's Creek Elementary
On Wednesday, Sept. 11, a dedication ceremony will be held at the newly-built Fire Station #4 in The Colony. This candlelight service and open house will pay tribute to the lives lost on 9-11. To honor the occasion, memorial wreaths will be on display, created by some of the tiniest hands in schools around The Colony.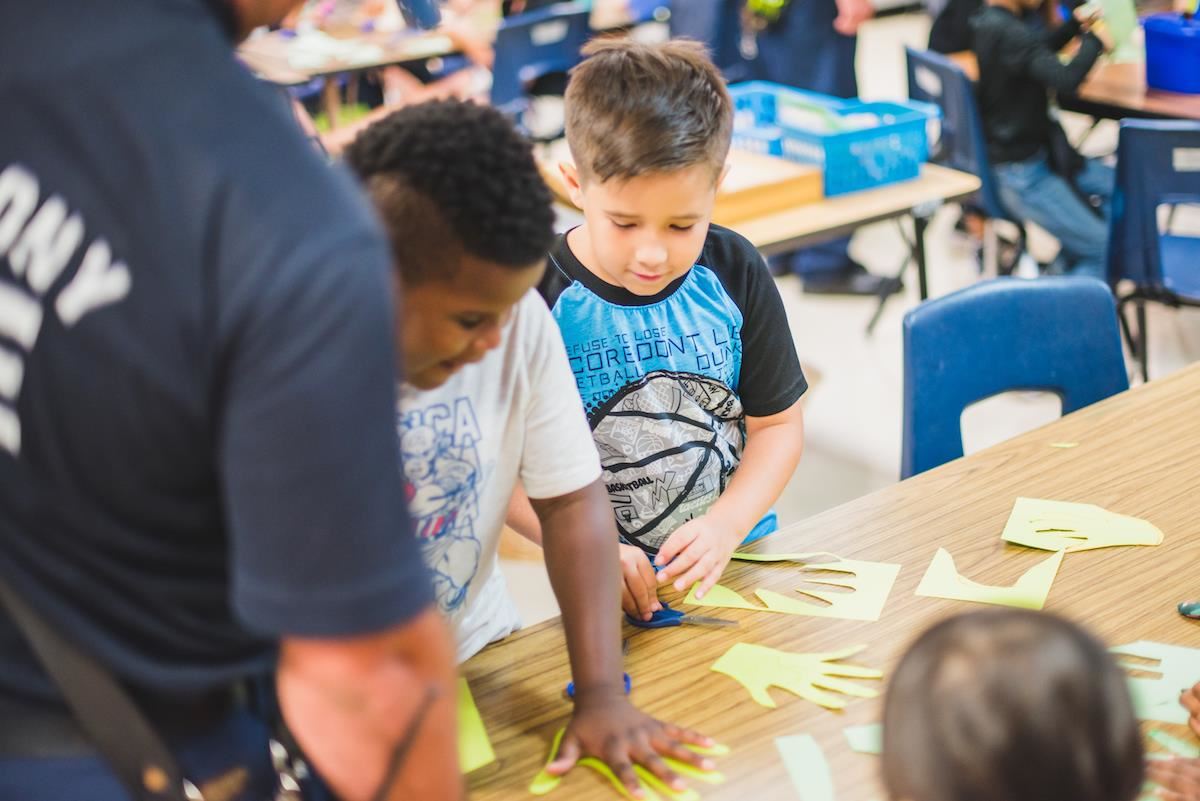 "
The Colony Chamber of Commerce
reached out to see if we would like to participate in creating a memorial for our first responders,"
Stewart's Creek Elementary
Principal Andrea Smith said. "Our students were honored to be able to connect to the community and share our thanks for what they do on a daily basis."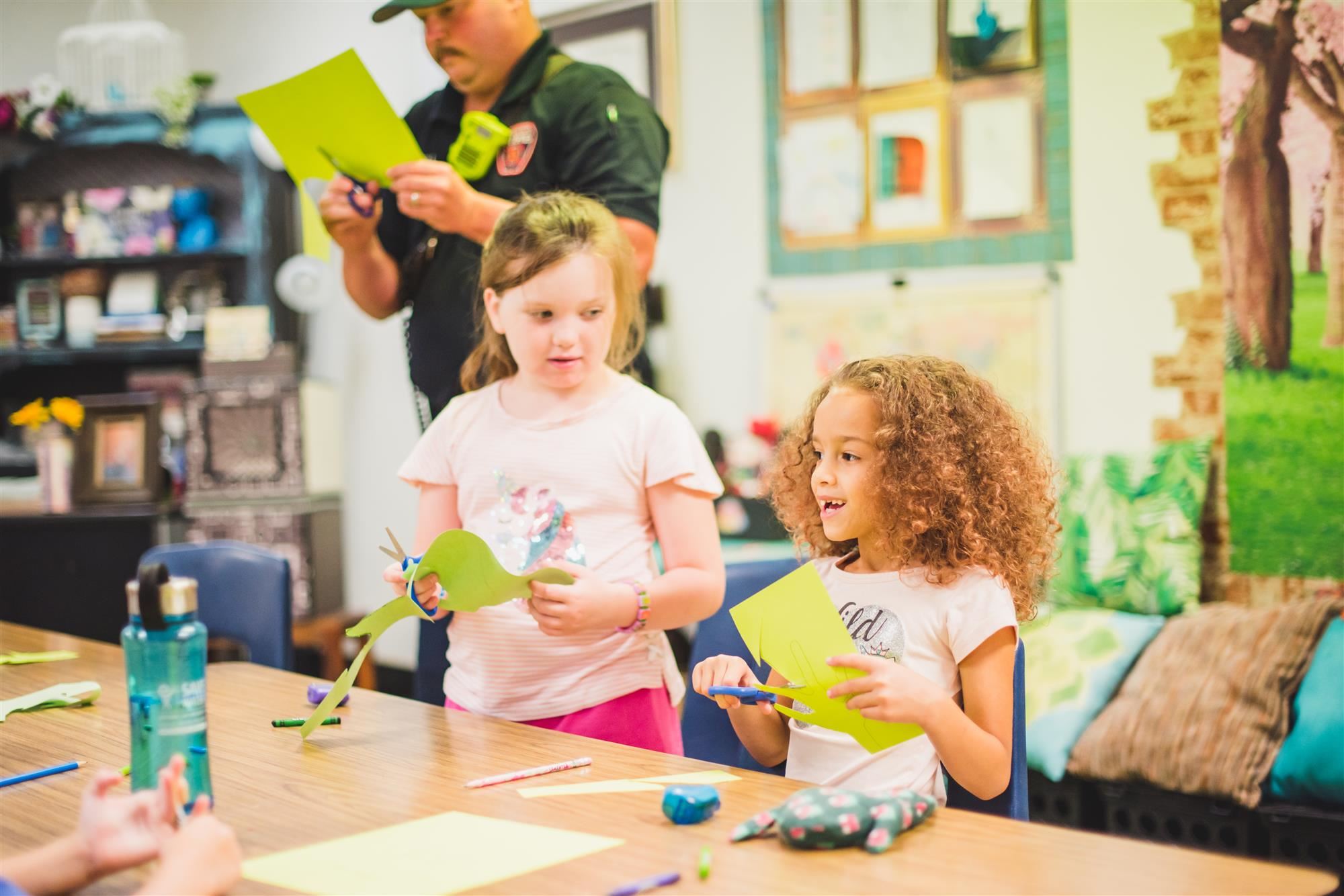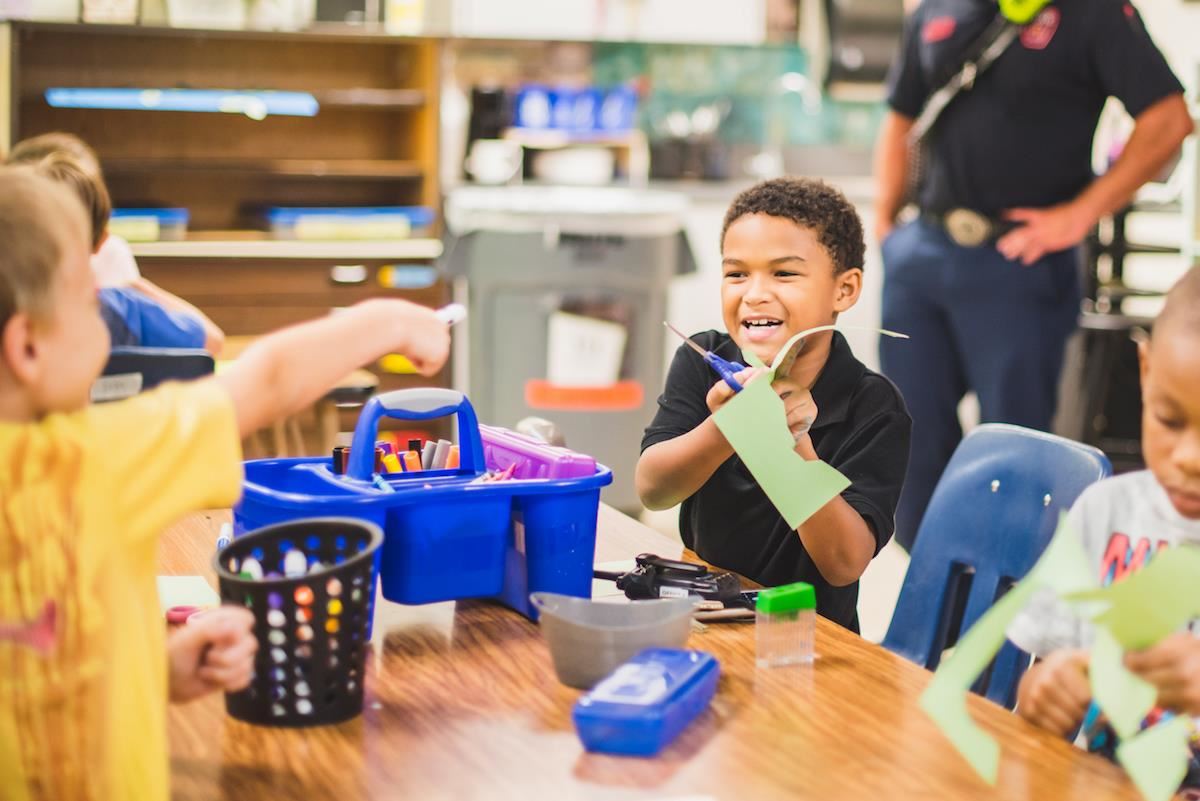 Students used paper to trace and cut out their hands to help create the wreaths.
Neighboring schools around The Colony also provided colorful cut-outs for different groups. Stewart's Creek students' green hands will be combined with Peters Colony's brown to represent the military; BB Owen used red paper for firefighters; Ethridge used blue for police; Camey used white for EMS; and Morningside used yellow to honor civilians.
To help Stewart's Creek with their project, The Colony firefighters from a nearby station stopped by to lend a hand.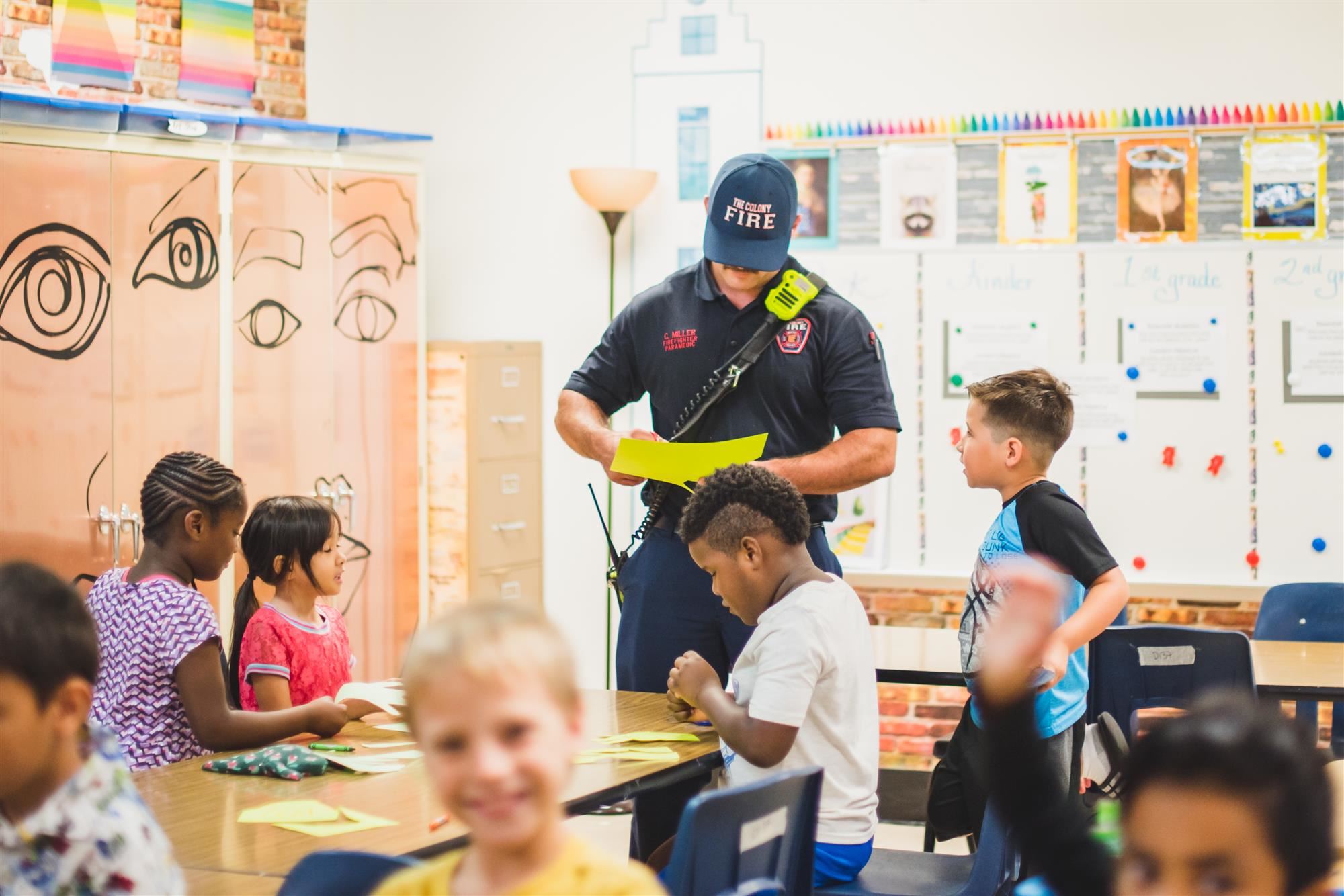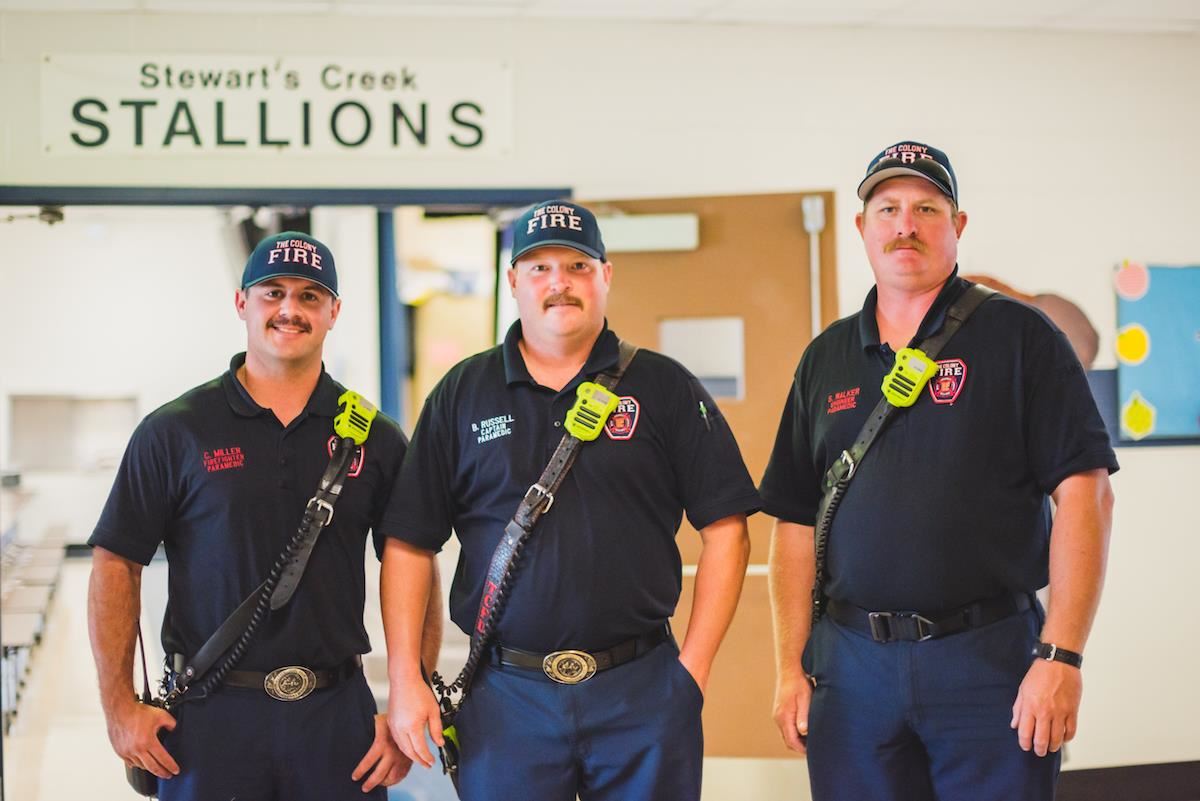 "I was so glad they were able to come out to talk with the students about the value of what they do and to help them with the 9-11 memorial wreath art project," Stewart's Creek art teacher Chelzee Lentz said. "The students received a lesson in collaboration, a realization of the importance of our firefighters; were inspired to serve, learned about empathy and had a lot of fun while doing it. I have no doubt that this will be one day they won't forget this year."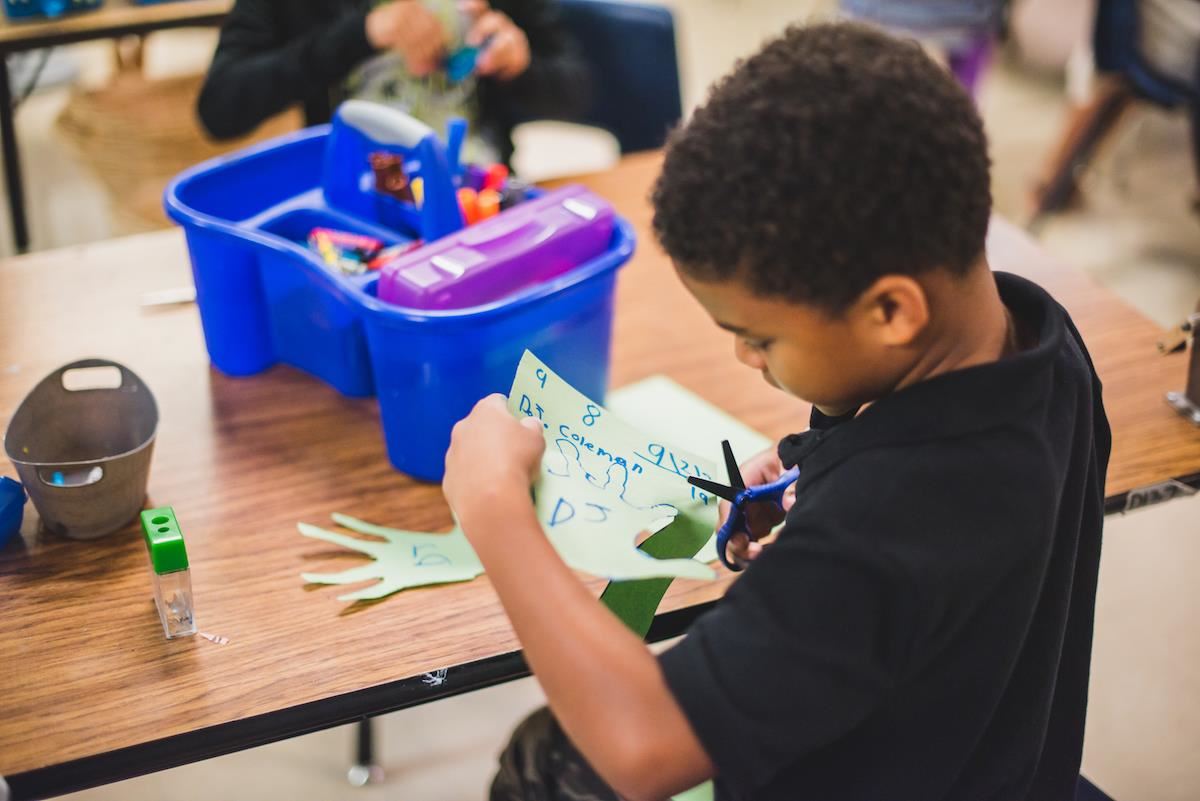 Sharing moments with community members, even for a short amount of time, prove to be valuable for students of all ages.
"I believe that it is important for my students to be able to have tangible experiences," Lentz said. "Bringing in professional community service people like the gracious firefighters, who are actively involved, will give the students a positive impact."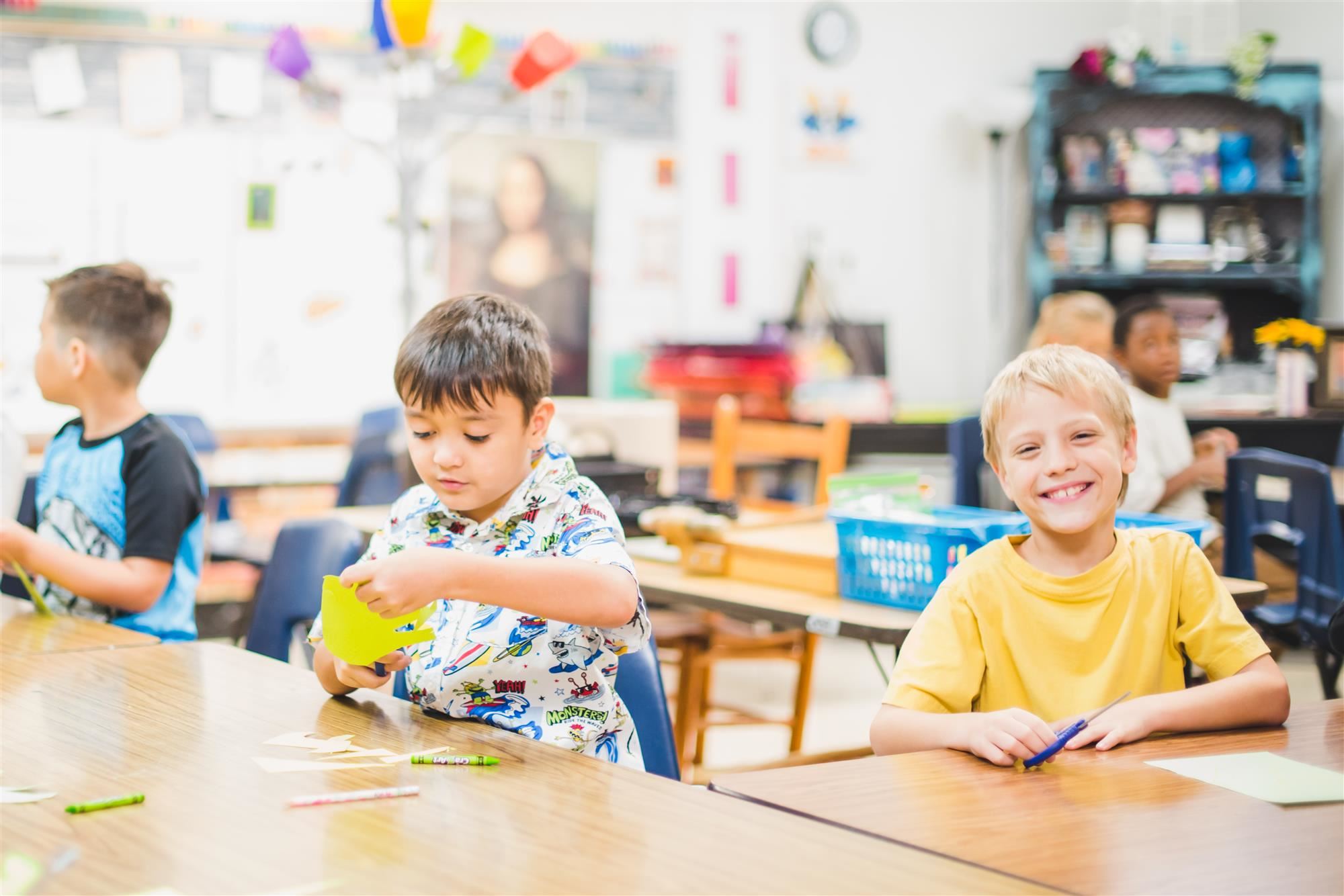 You can see all the memorial wreaths on display at The Colony Fire Department 9-11 Memorial Dedication and Open House, Wednesday, Sept. 11 at 7:30 p.m. Find more information from
The Colony Chamber of Commerce
.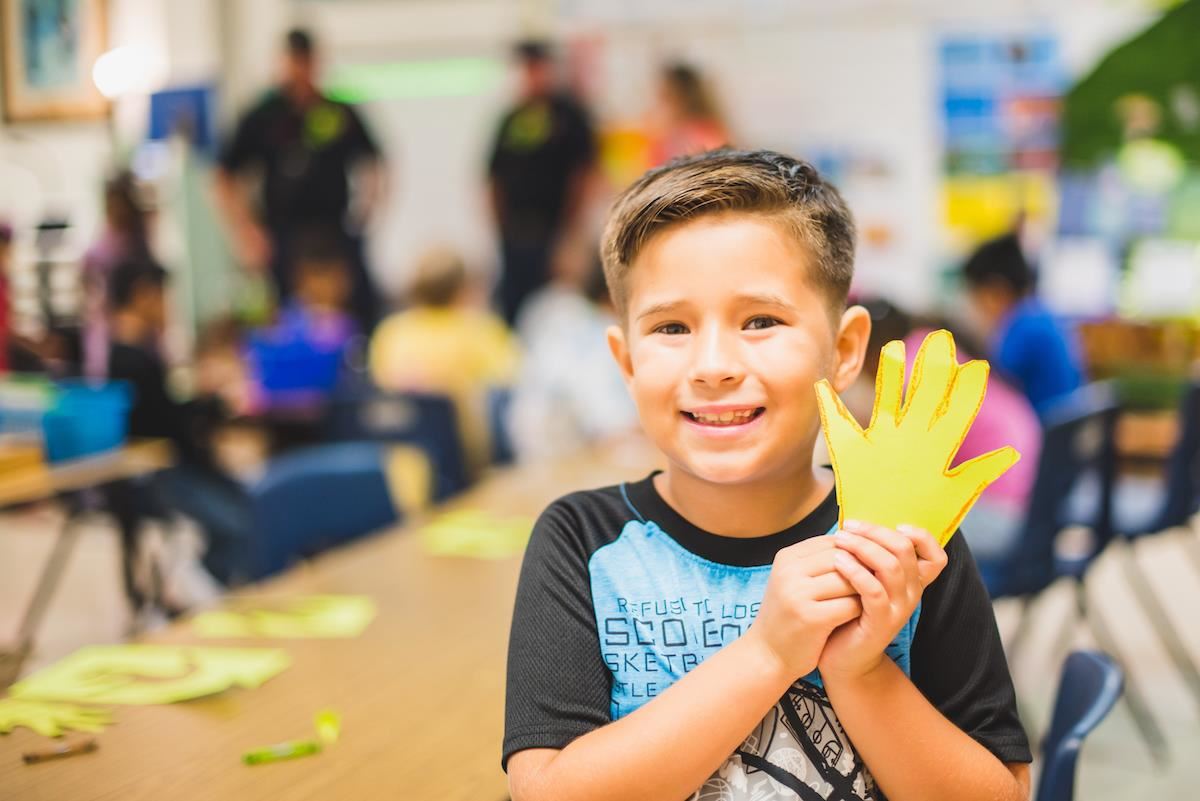 ---