Return to Headlines
Rockbrook Elementary Pre-K Students Pick Apples and Head to the Farmers Market
Apple trees and falling leaves, autumn has officially arrived at Rockbrook Elementary. During a recent family and friend's unit, Pre-K students in Tanya Henry's class learned about doing things together and read the books "Autumn is for Apples" and "Apple Farmer Annie."

The books, which center around a family going to an apple orchard and Annie selling her apples at a farmers market, sparked a conversation about apple trees and what a farmers market is. That discussion gave Henry and her assistant, Mae Barree, the idea to bring an apple tree and farmers market to the young students.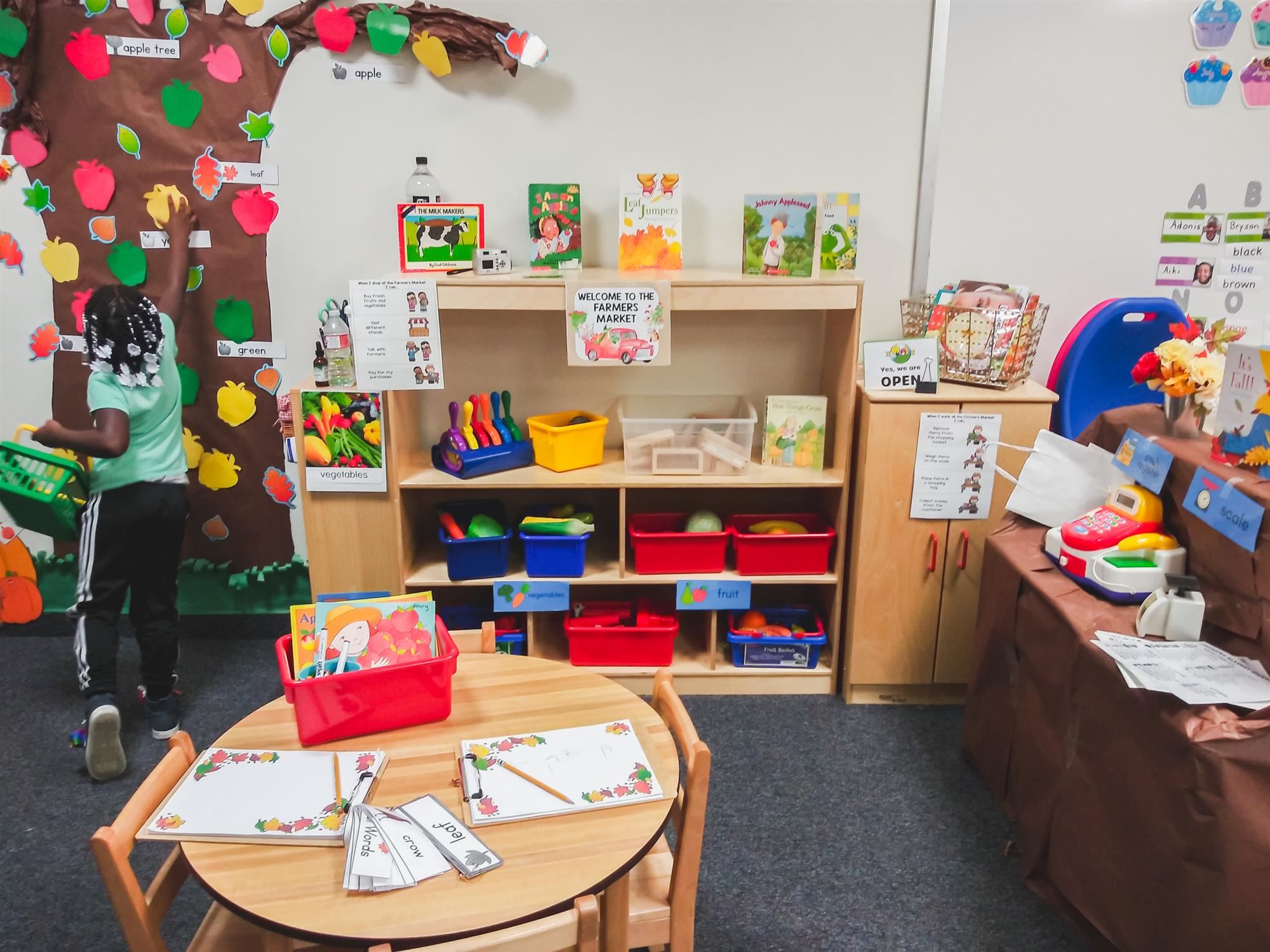 "They asked me, 'How do we pick apples?', so my assistant, Mrs. Barree, made an apple tree and we put Velcro on some apples and had them pick apples off of the tree," Henry said. "I then created a farmers market with fruits and vegetables."

One student, Bryson Roberts, immediately recognized what Henry and Barree were creating.

"He told me we needed a cash register, scale and how to display the flowers," Henry said. "He was very excited for it [farmers market] to open. This is one of our favorite centers in the classroom right now."

With the creation of the apple tree and farmers market, the Pre-K students had the opportunity to experience new activities like "picking" apples.

"They liked shopping for the vegetables, taking turns using the cash register, and another student being the customer," Henry said. "They picked the apples and shopped for the fruits and vegetables and then weighed them. They pretended they were scanning them like in the grocery store and we provided bags for them to use."

Not only did the students learn how to work together, take turns and communicate with each other, but they learned math skills by weighing and sorting the fruits and vegetables. The young students even picked up new facts about apples.

"We learned that apples grow on trees, how to pick apples, and we cut an apple and discussed the star in the apple," Henry said. "They were so excited to see the star in the apple."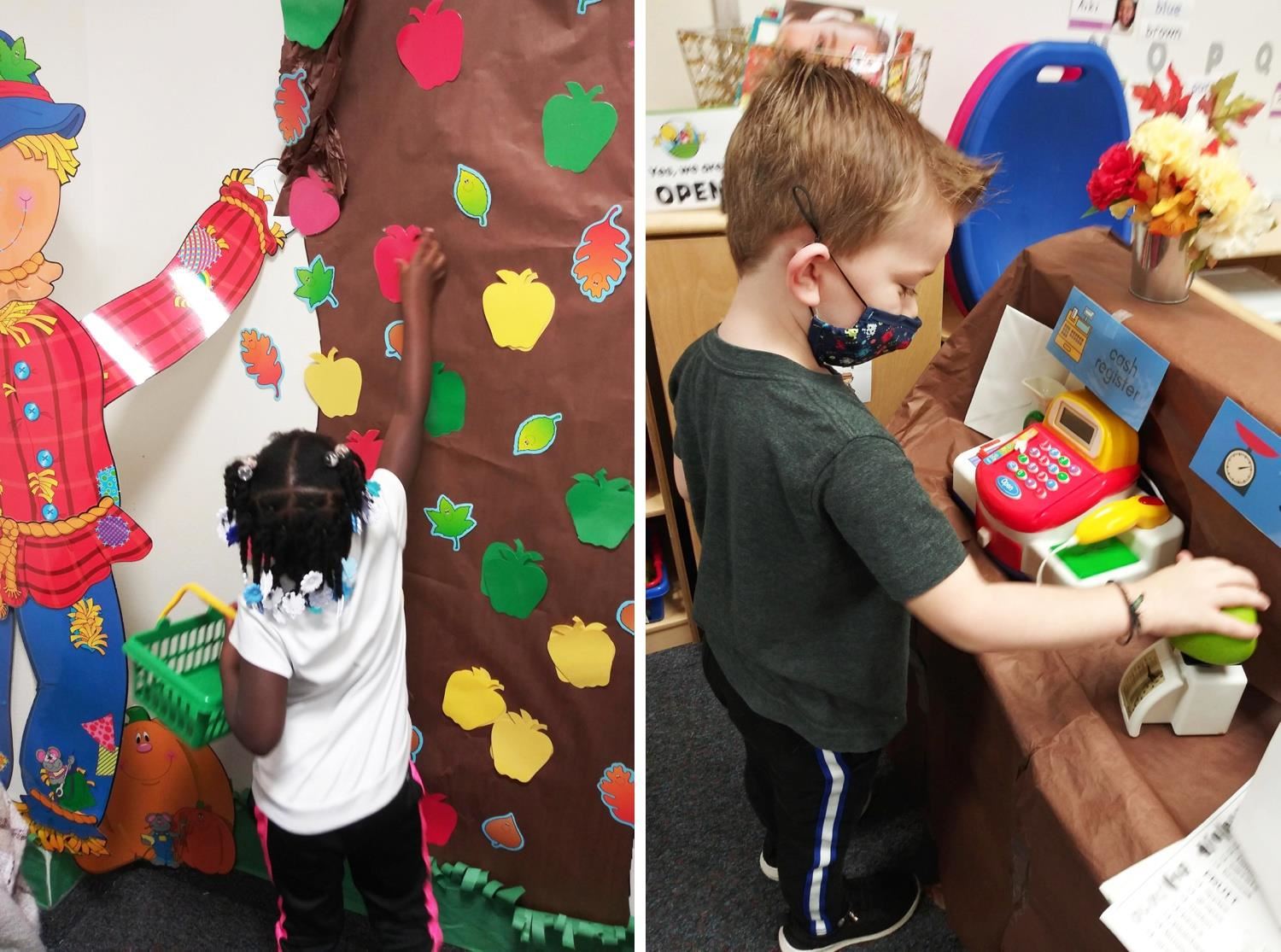 Picking apples off the tree was Raelyn Rayford's favorite activity. Henry said Rayford described it as "so much fun."

For Henry, she was thrilled to bring a different experience to her young students.

"Activities like this are very important for them to experience things they never get to see," she said. "It brings up lots of conversation and questions. Hopefully they are having family discussions at home about what we are discussing at school."

Coming up for the Pre-K students? Exploring pumpkins and starting a unit on community helpers.

"We are in the process of coming up with a few activities for the unit," Henry said. "Our Pre-K team uses lots of real-world experiences in our play and learning."

Based on the popularity of the apple tree and farmers market, whatever activity Henry and the Rockbrook Pre-K team come up with next is sure to be a hit.