Return to Headlines
Miss Texas 2019 Makes Memorable Appearance at Rockbrook Elementary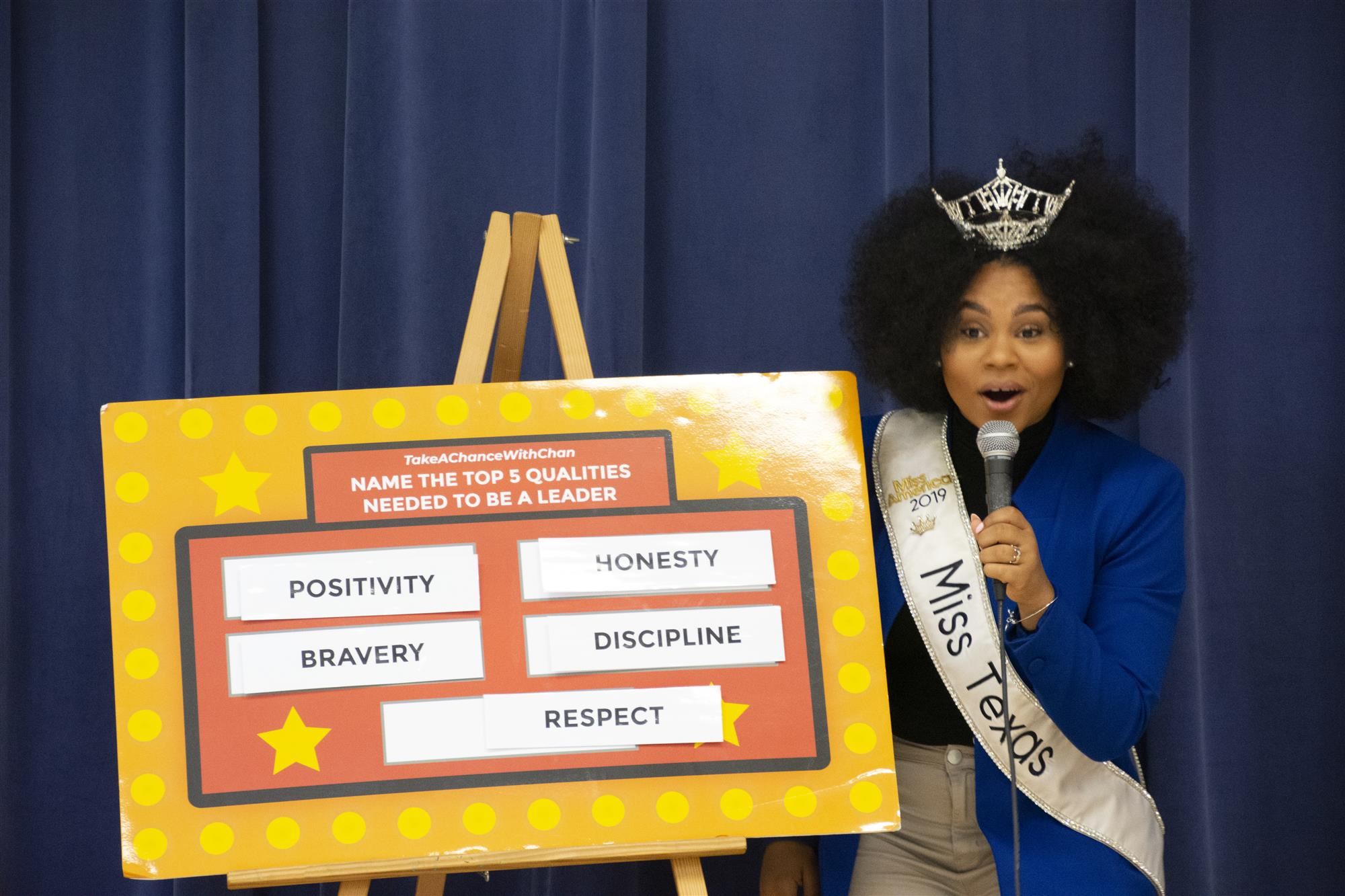 For the sixth consecutive year, Rockbrook Elementary (RES) welcomed Miss Texas on campus to speak to its students. For the sixth consecutive year, it was one of the most memorable days of the year.
Miss Texas 2019 Chandler Foreman provided an abundance of positive energy to all grade levels at RES on Feb. 10, speaking about the importance of being the best leader you can be. The 23-year old University of North Texas senior focused on utilizing bravery, discipline, honesty, positivity and respect to help make that happen. She used a game-show format to get students and teachers involved.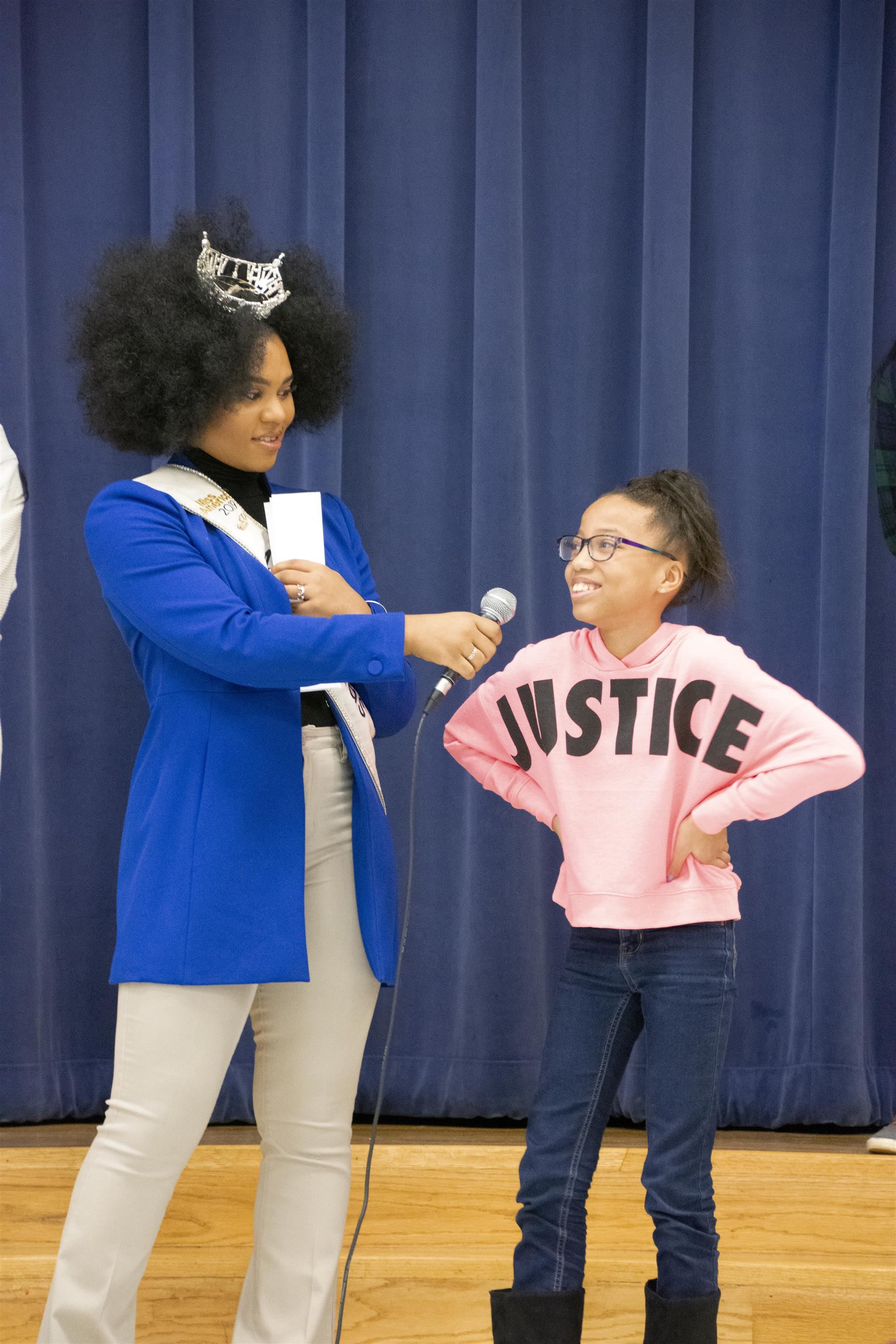 The message especially connected with the students, who felt honored that Foreman visited to their school.
"It was so cool to have Miss Texas at Rockbrook Elementary," fifth grader Lauryn Stringer said. "She taught us so many valuable lessons, and she really made me cheer up. Plus, she was really funny!"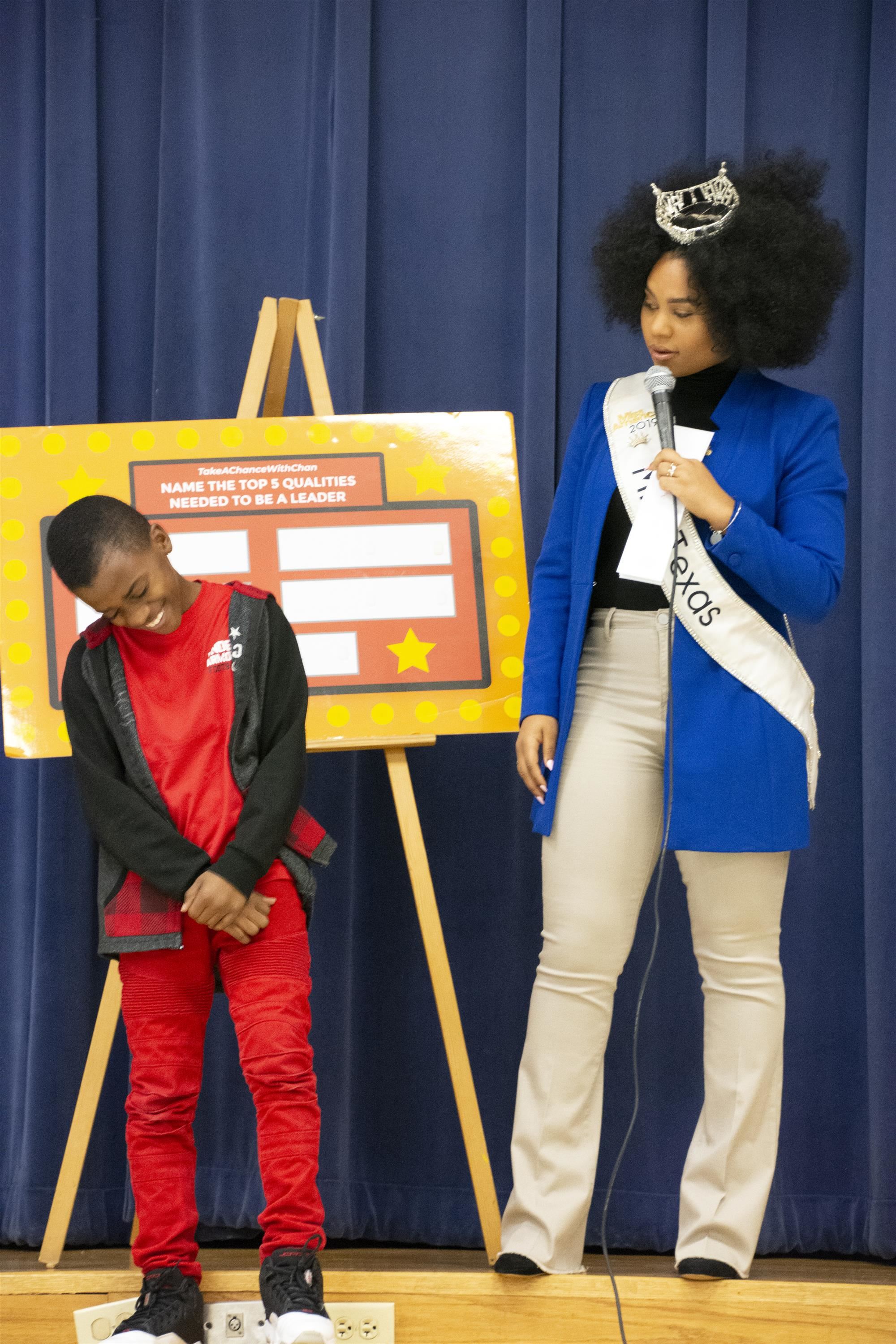 Added fifth grader Elliott West: "We learned from Miss Texas that there are many ways to help make our school a better place. We can all be better people by being better leaders."
Foreman presented in two difference sessions. The first group was third-fifth grade, followed by kindergarten-second grade. She always enjoys presenting to elementary schools, such as RES.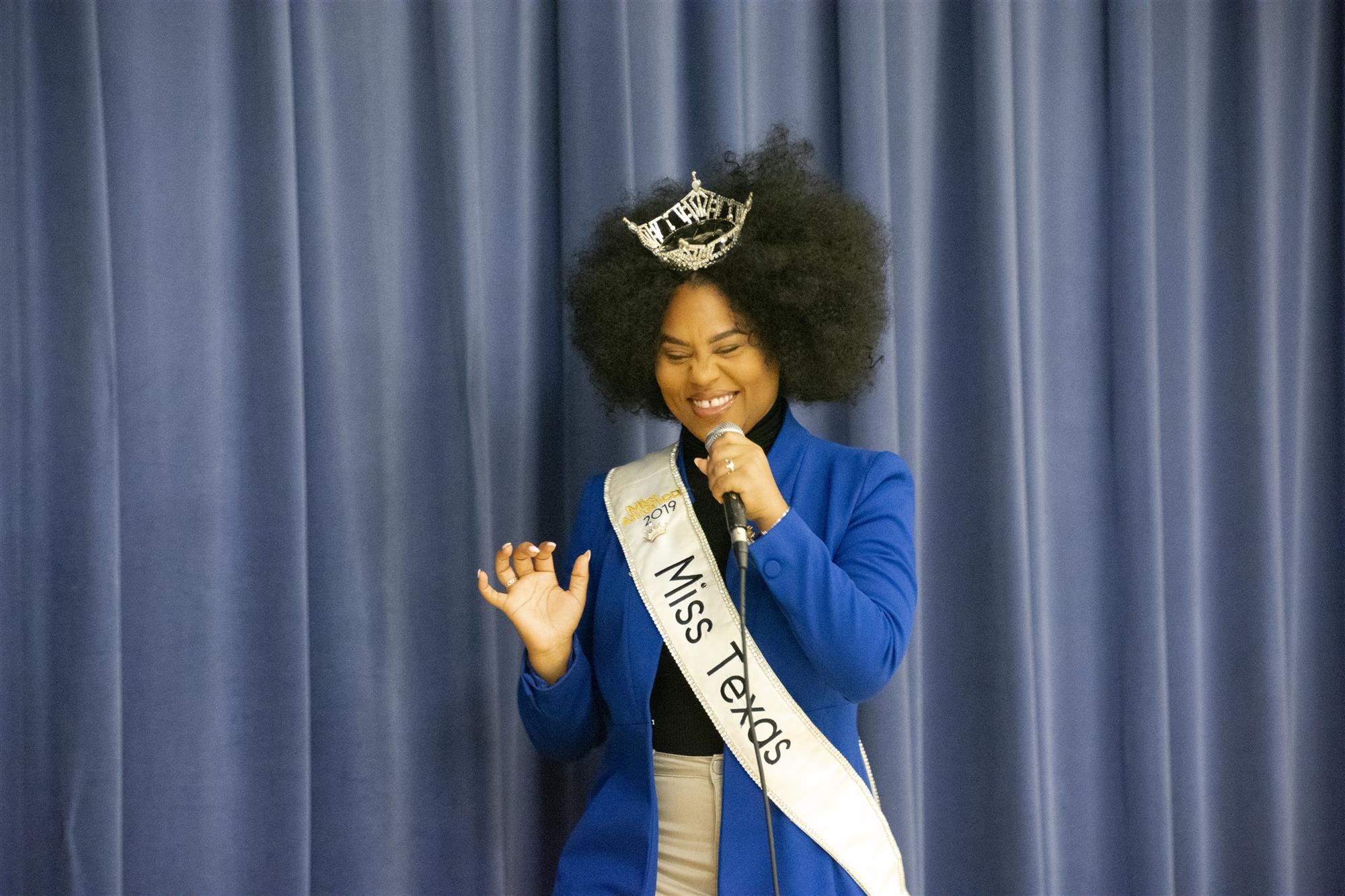 "I love when students are so eager to learn," Foreman said. "This age group, they are like sponges – willing to soak up all the information they can get. This crown holds so much power where we have the opportunity to uplift and inspire. It's the best part of this job."
Foreman could not stress enough the importance of leadership. It's something she learned early on in life.
"So many people are willing to just follow and do whatever everyone else is doing," Foreman said. "No one is willing to stand out and be extraordinary. I recognized early on my teachers would always say, 'you're a leader and you're extraordinary.' I took on that mentality and it brought me here today. I want all kids to know that being a leader can take you very far in life."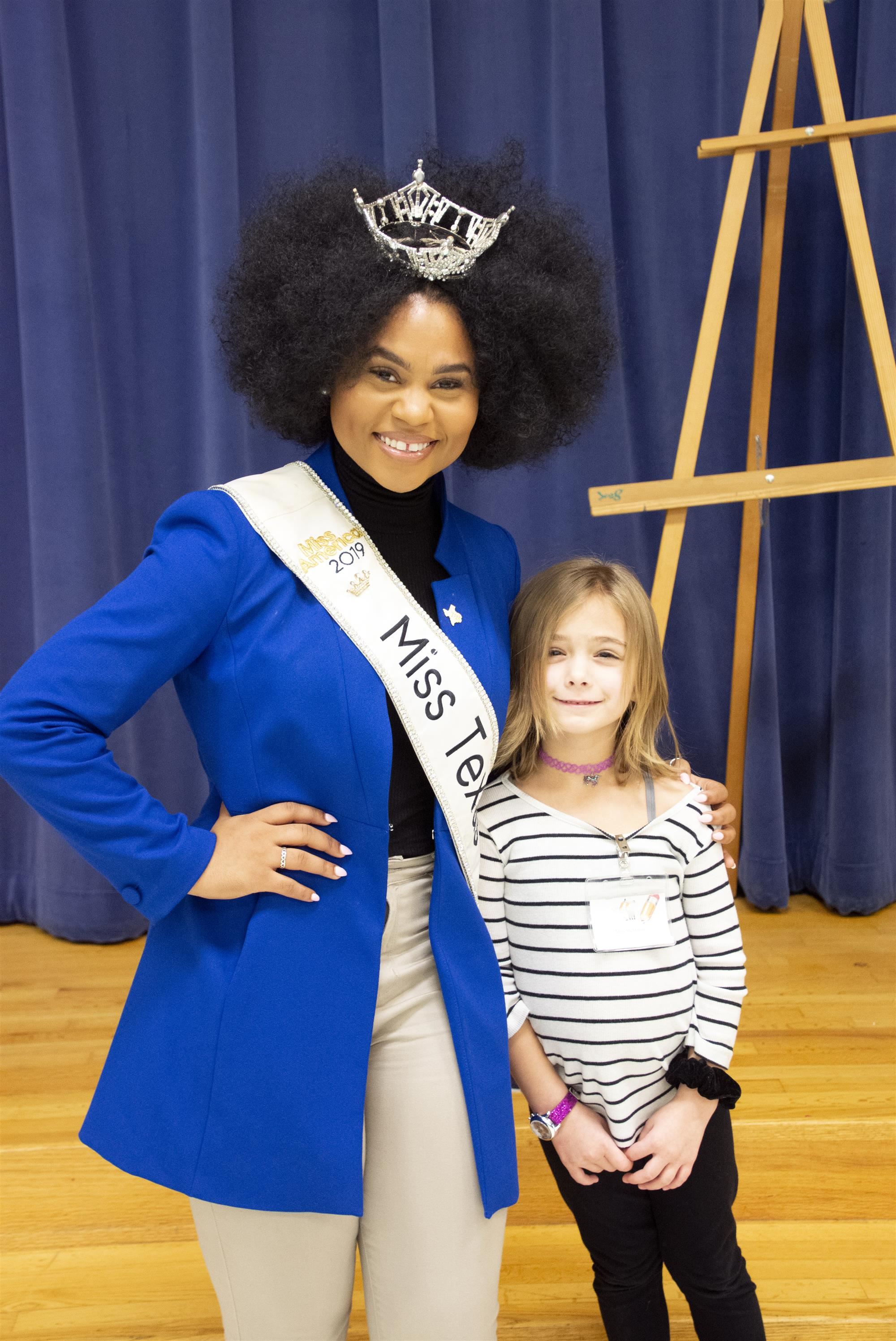 Foreman joined Madison Fuller (2018), Margana Wood (2017), Caroline Carothers (2016), Shannon Sanderford (2015) and Monique Evans (2014) as those with the title of "Miss Texas" who have spoken on the Lewisville ISD campus. RES Counselor Misty Warren has been instrumental in organizing all the visits.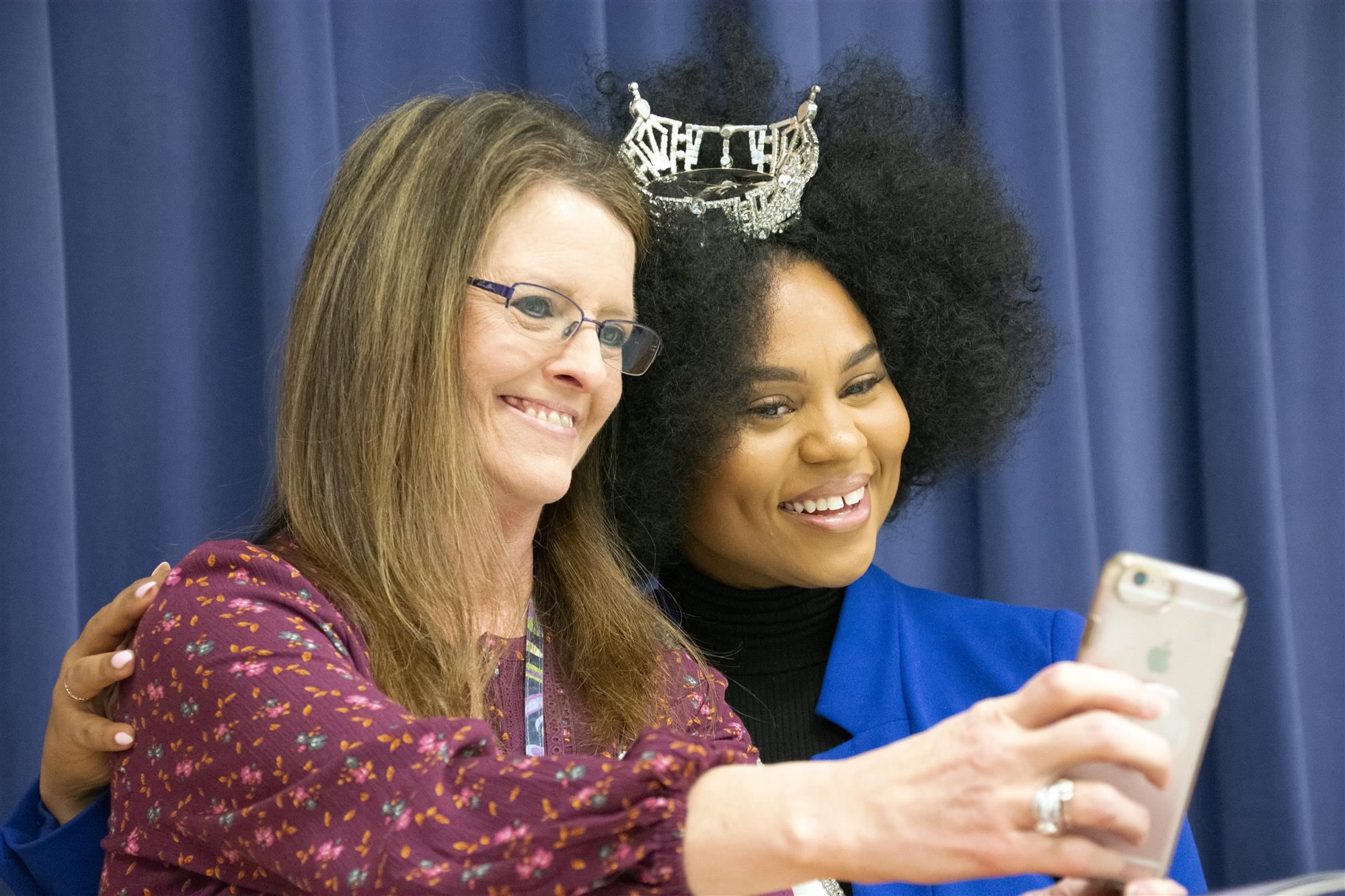 To see a photo gallery of Miss Texas 2019's visit to Rockbrook Elementary, click here.