Return to Headlines
It's a Great Day to Run at Prairie Trail Elementary
For 25 years, the Jingle Bell Jog has been a winter staple for Prairie Trail Elementary students and Marcus High School cross country runners. The two groups gather together each year for a fun race around the elementary school, wearing holiday clothing and building confidence in the younger runners along the way.
This year, the tradition continues without one of its founders.
Steve Telaneus, Coach T, the longtime coach and leader of Marcus Cross Country and Track and Field, passed away in April, leaving behind not only a legacy in the running world, but also in the Flower Mound community.
The Jingle Bell Jog is a small part of that legacy.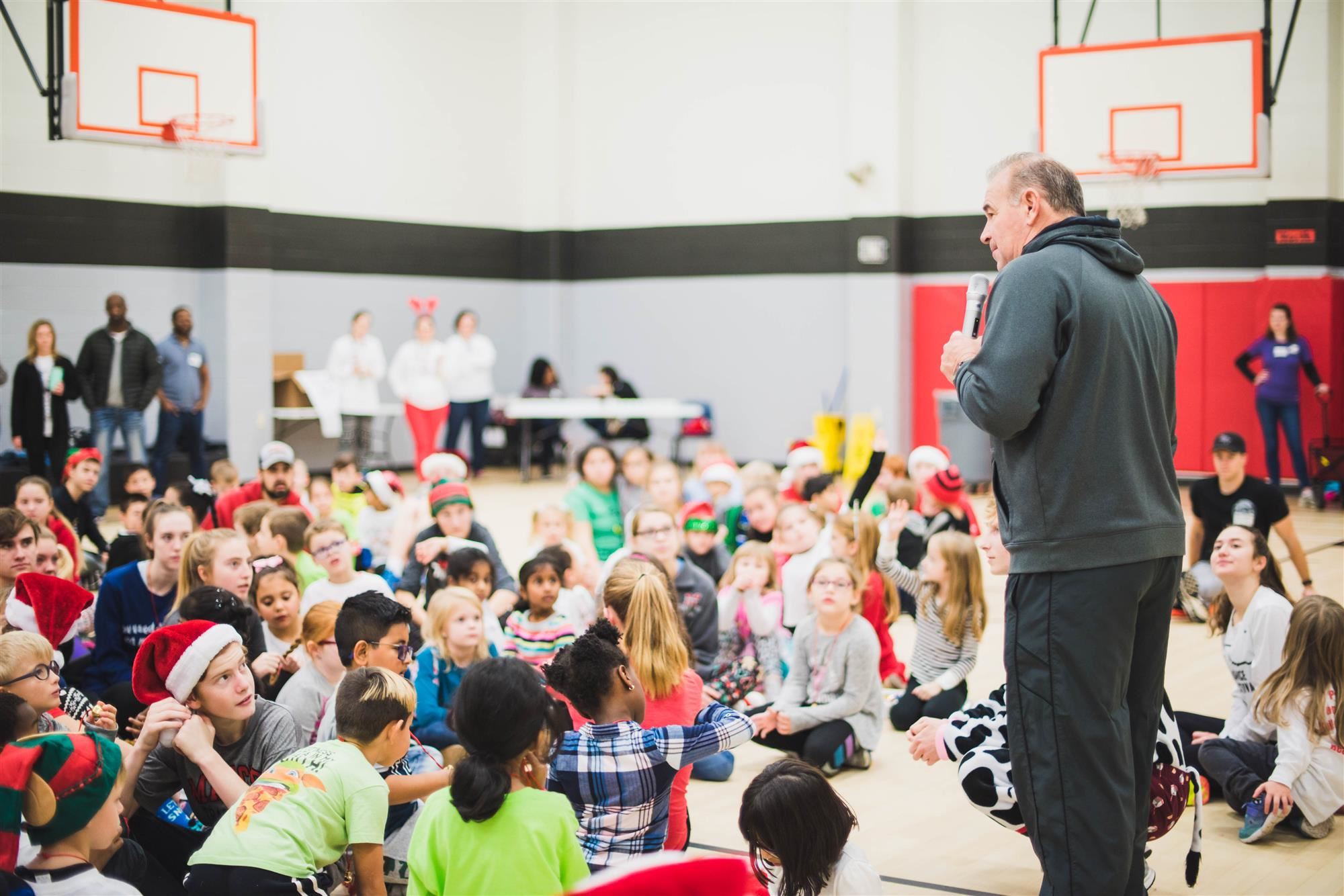 Coach T speaking to Prairie Trail students at the Jingle Bell Jog in 2018.
The run was started by former Prairie Trail P.E. Coach Sandy Corey and Coach T to promote fitness and bring camaraderie between the older and younger students in the Marcus High School feeder pattern.
"The Jingle Bell Jog has been a part of the Marcus XC tradition for over 25 years," said Andrew Reinberg, Marcus Cross Country and Track and Field head coach. "This amazing school has provided scholarships for our XC seniors by raising money throughout the fall on what they call 'Penny Fridays.'"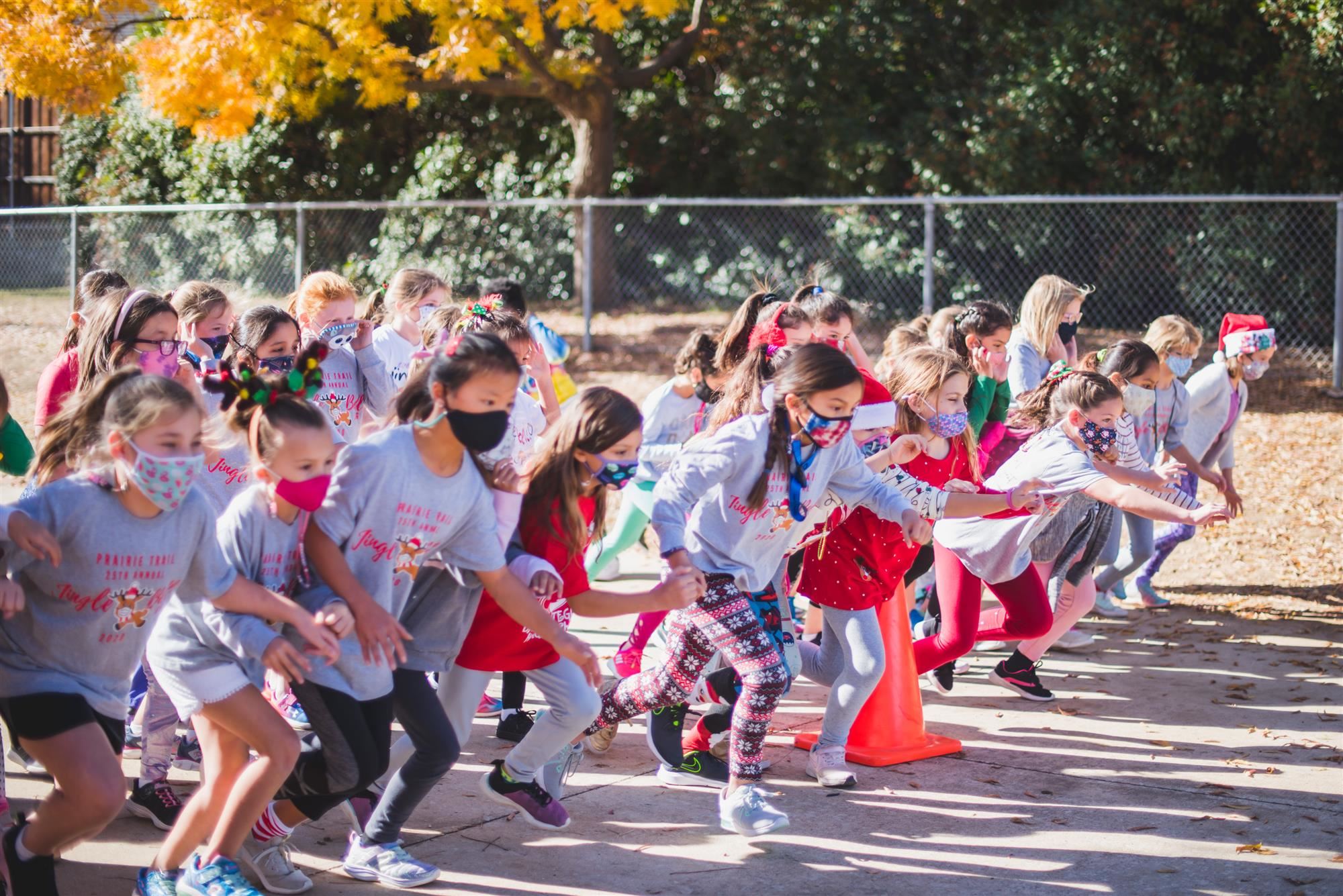 Leading up to the Jingle Bell Jog each year, Prairie Trail students collect pennies to raise money for cross country scholarships. Each week, students keep up with their totals and have some friendly competition between the grade levels to see who can raise the most.
This year, the Prairie Trail Texans raised more than $2,800 toward the scholarship funds.
"They love the competition and they love knowing it's going to Marcus kids," Prairie Trail P.E. teacher Vicki Massa said. "I had one student bring in quite a bit of money and said, 'They're going to college long before I am, so why not give it to them?' The students all have a giving spirit and the parents really get behind it, too."
Many of those parents are former Marcus runners themselves.
"They have given very generously to our scholarship fund because they want to pay it forward in honor of Coach T and the huge impact he had on their lives," Massa said.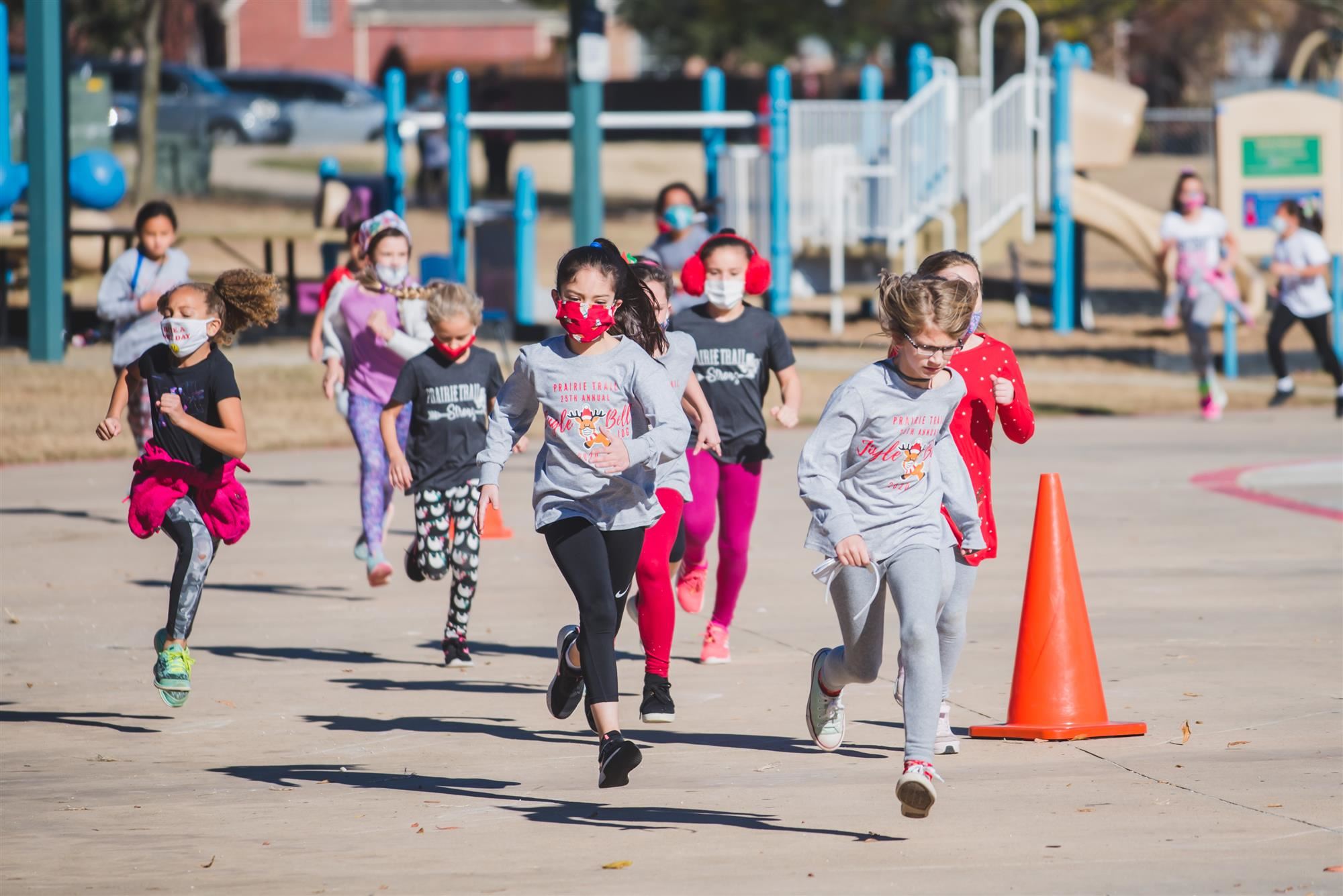 Due to the temporary safety protocols put in place because of the pandemic, high school students couldn't travel to the elementary this year to help with the run. Taking on their usual leadership role, fifth-graders from Prairie Trail had a turn assisting the younger students at the Jingle Bell Jog.
"I was sad the high schoolers couldn't come because it's always so much fun when we have visitors at our school," fifth-grader Kinsey Bristow said. "But, I'm happy because this shows that I'm responsible enough to handle bigger things."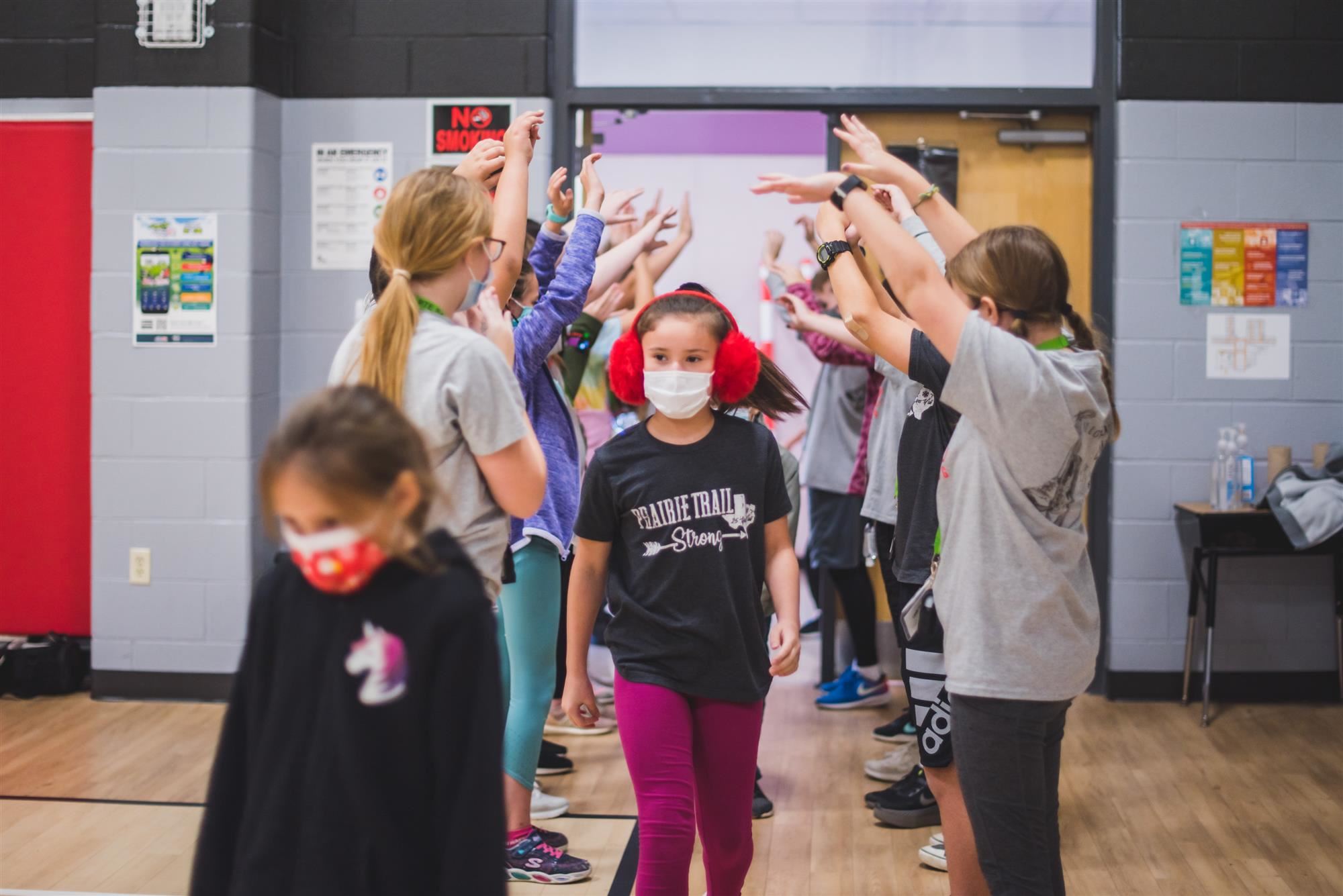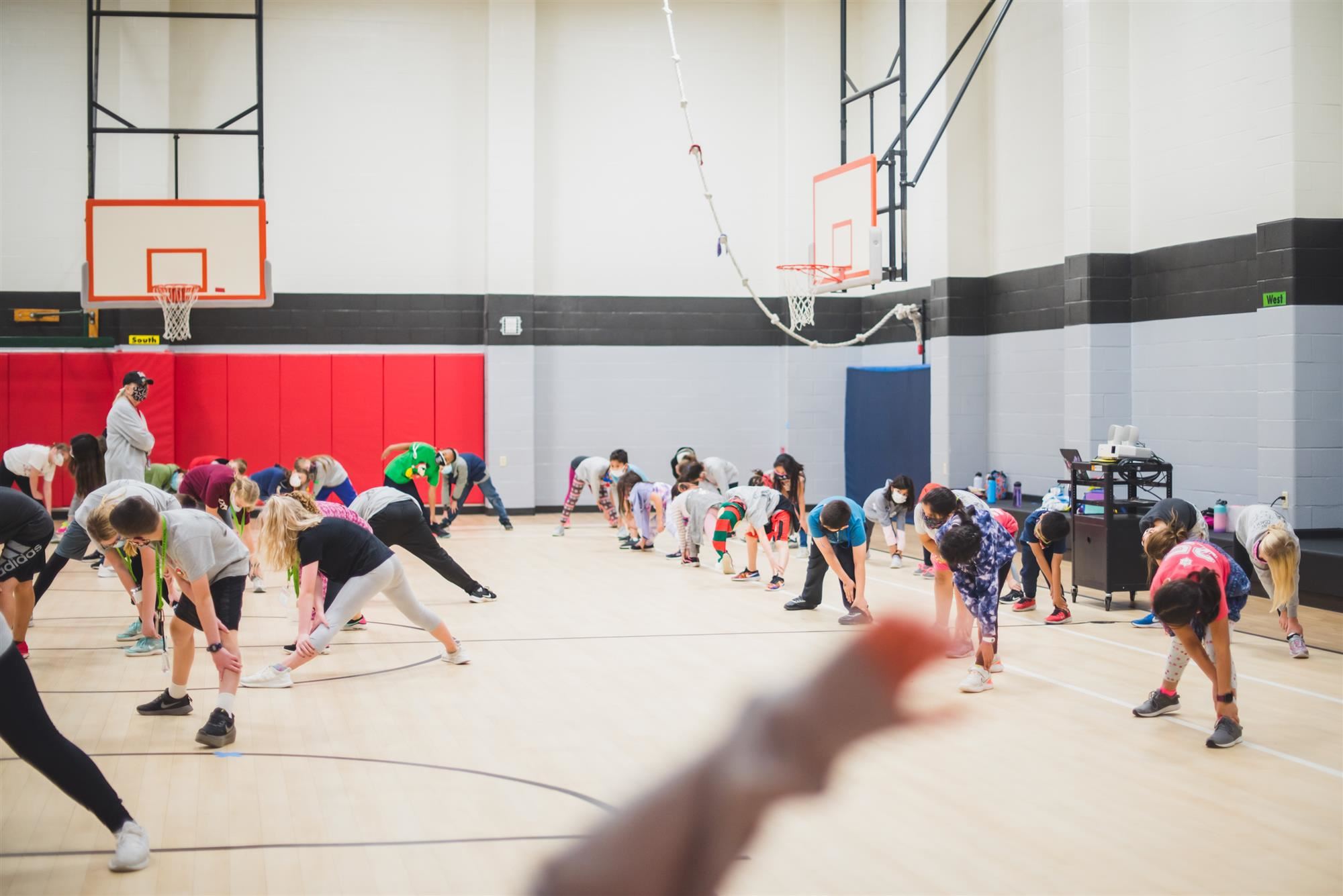 The student-leaders helped kickoff each class with warm-up stretches, cheered as younger students jogged and ran alongside those who needed a little extra encouragement getting to the finish line.
"Since the start of the Jingle Bell Jog, Coach T, and even myself have since had kids from Prairie Trail enter our program once they get in high school," Reinberg said. "This event has a significant impact on our athletes and the community. It is such an important lesson in giving back and serving."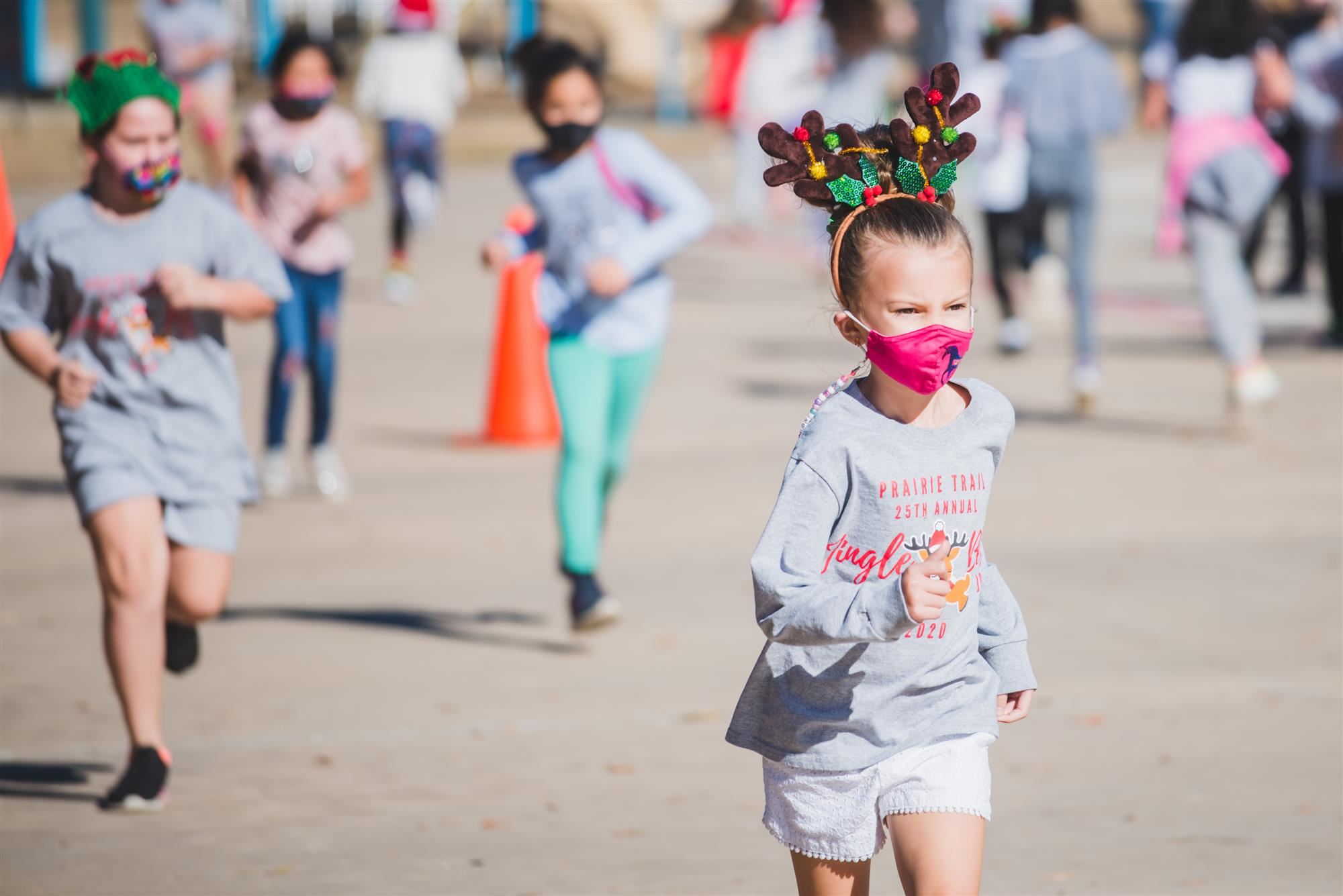 Thanks to the influence of the high school team, the affection for running has certainly spread throughout the young Prairie Trail community.
"I love that we get to run with friends because I personally just love running," Bristow said.
For the high school recipients of the scholarships, Andersen Wood, Joshua Clark, Olivia Aranda, and Lauren Wilsey, the Jingle Bell Jog is still something to be thankful for, despite missing out on the run. The athletes pre-recorded videos for the younger students, thanking them for their contributions and sharing their future aspirations.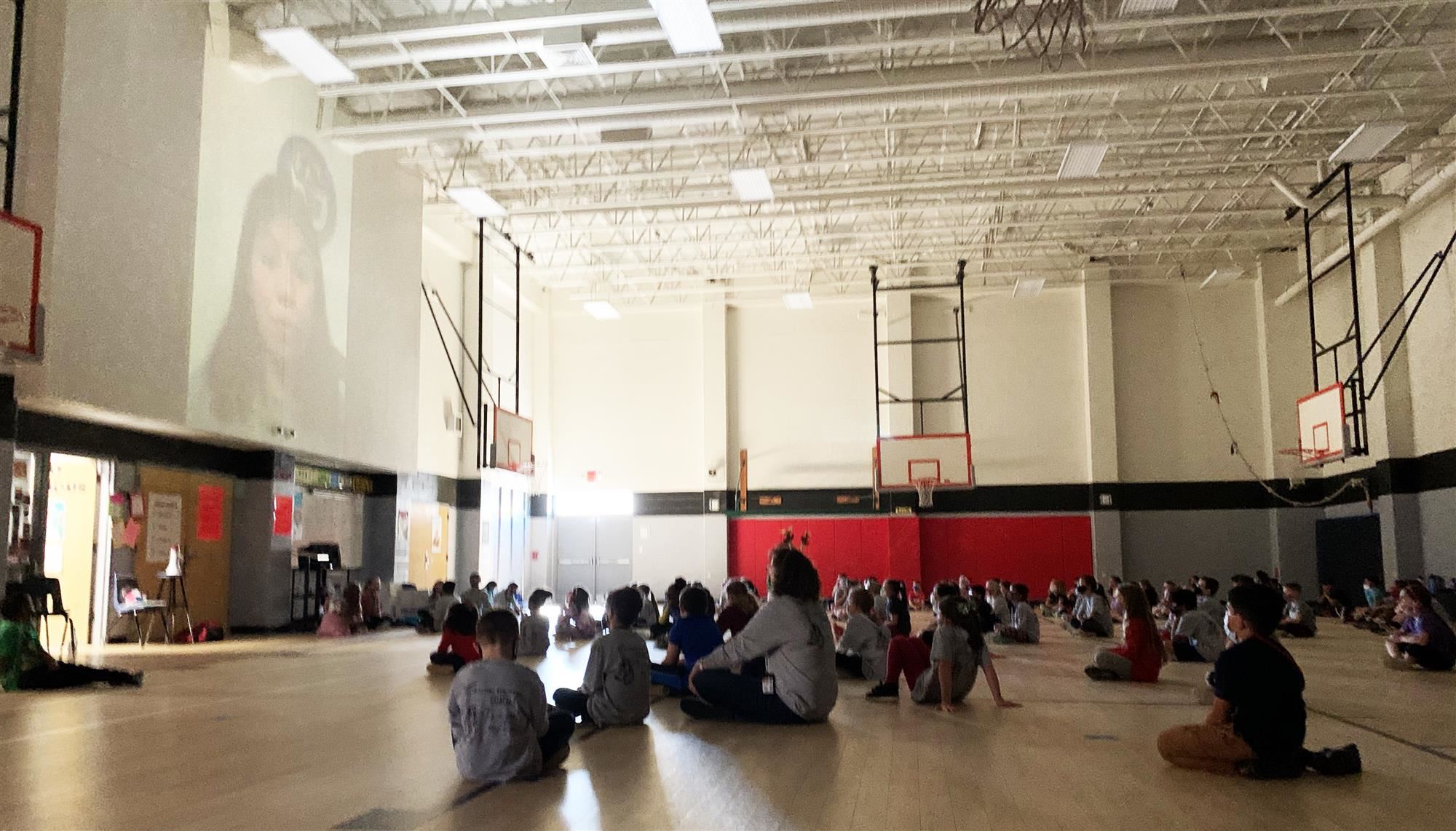 "I would love to run in college someday and you all are helping me do that," Clark, a senior, said.
"Thank you guys so much for raising all that money," senior Wood said. "I would like to pursue screenwriting through television and film, which means I'll be writing on the shows you all love to watch."
Senior Aranda added, "I plan to go to school to study art education and hopefully one day teach kids like you."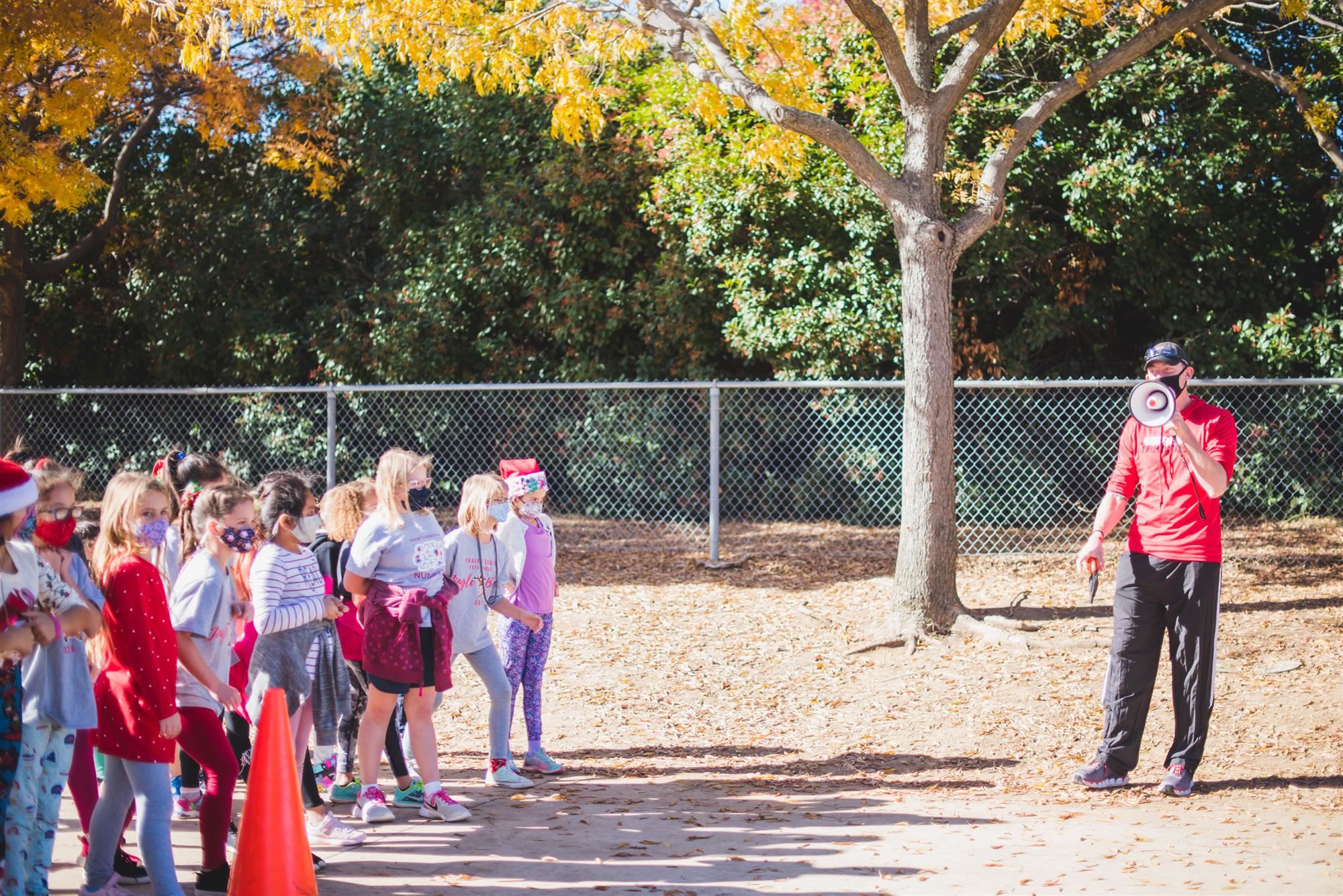 Reinberg was grateful to still be able to visit the elementary campus this year and start the race for the younger students.
"Spending time with these young people was such a joy and a great finish to a challenging year," Reinberg said. "This is such a special tradition that we hope to continue well into the future."
Massa is happy to help continue this fitness tradition as well, for the Marcus runners, the future athletes at Prairie Trail and the legacy of Coach T.
"He was such an encouragement, a positive influence on all of us and he was so good about including students who needed a place to belong," Massa said. "Having high standards and loving his athletes; that's the legacy we want to continue here at Prairie Trail, too."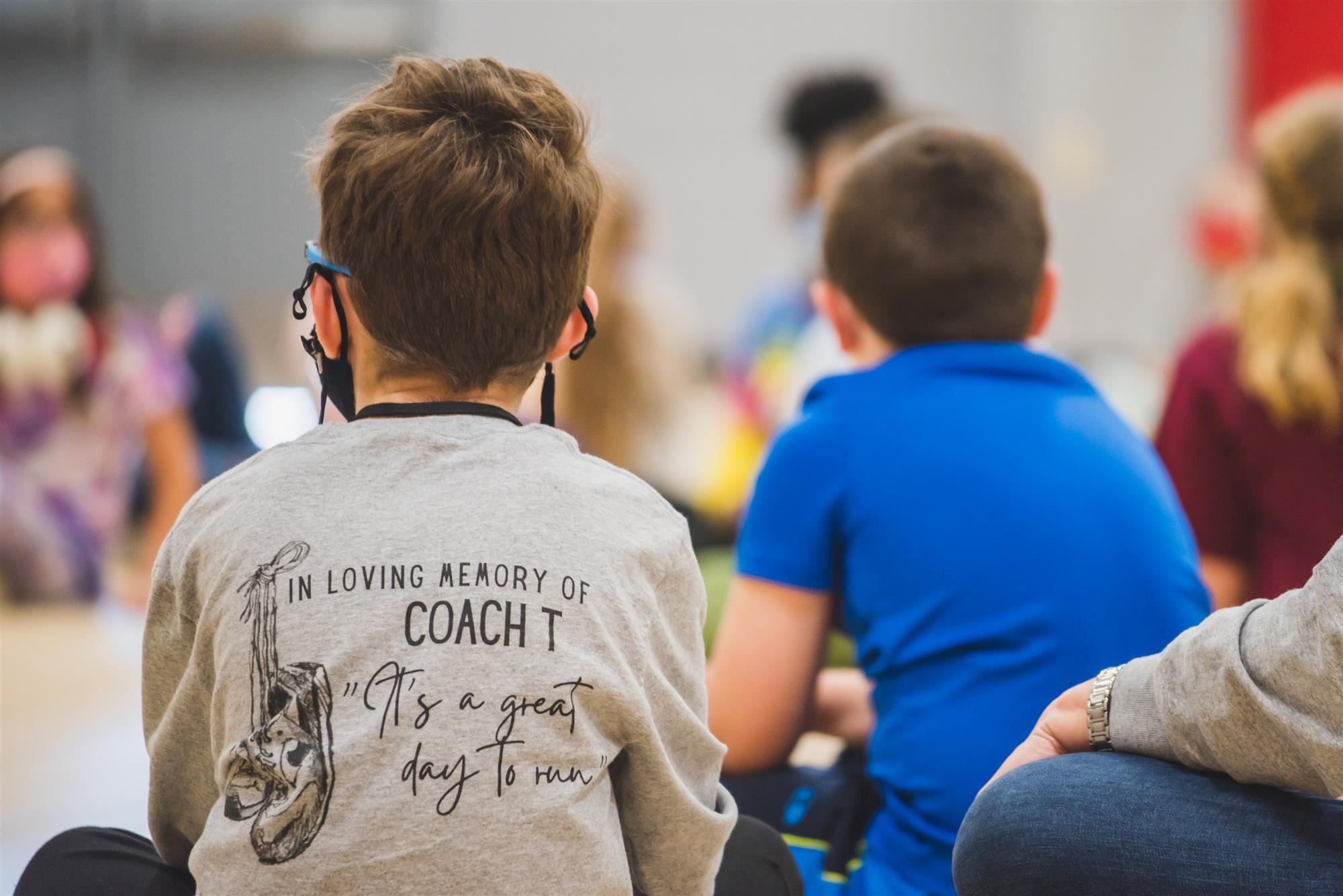 It's a great day for a Jingle Bell Jog.
After all, as Coach T often said, "It's a great day to run."
---
Prairie Trail Elementary is a Flower Mound, Texas elementary school serving Kindergarten through 5th graders in the Lewisville Independent School District. Follow Prairie Trail on Facebook and Twitter to see more student experiences throughout the school year or visit Best Schools in Texas for more information about joining the Lewisville ISD family.