Return to Headlines
LISD Elementary Students Think Outside the Cardboard Box
The month of October is always brimming with excitement on school campuses. There are festivals, dress-up days, parades and plenty of treats. Another exciting event happening throughout Lewisville ISD (LISD) elementary schools is The Global Cardboard Challenge, which leads the way to the annual "Day of Play."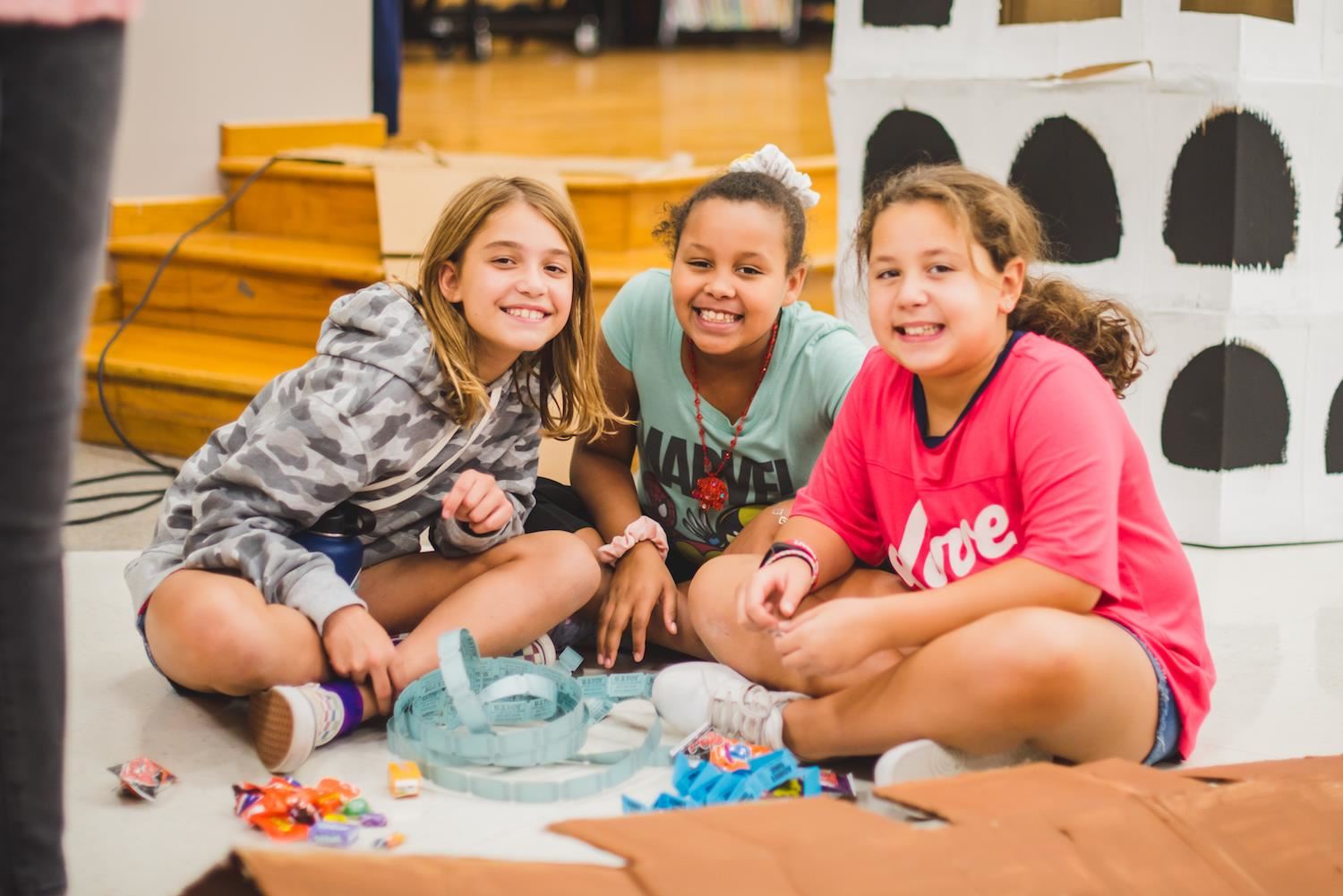 In LISD, students in the Extended School Day (ESD) program participate in The Global Cardboard Challenge after the final school bell rings. Using recycled materials and a lot of imagination, students turn their school cafeteria into a cardboard arcade, complete with real, interactive games.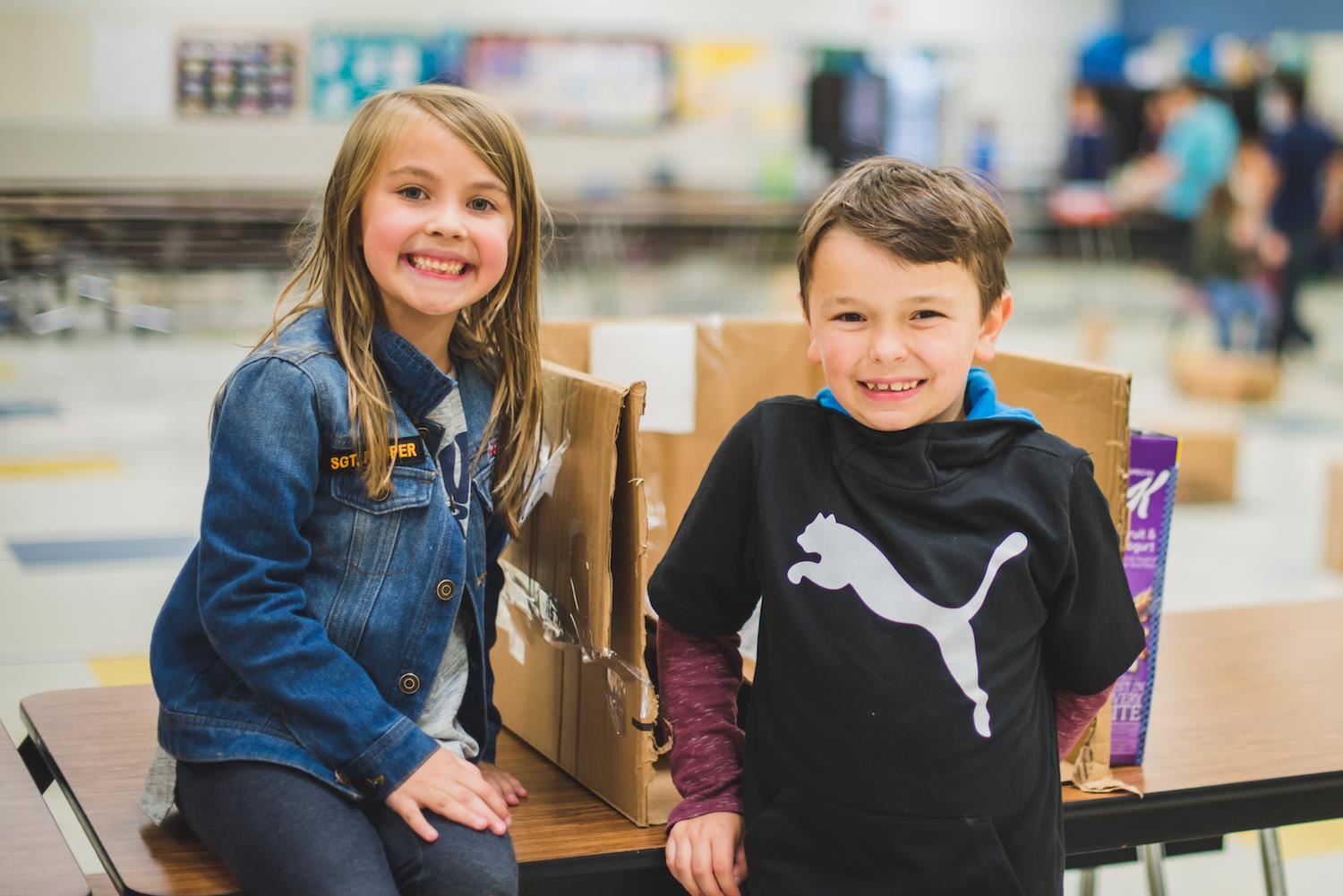 According to Imagination.org's vision for the challenge, the organization imagines "a world where creativity and entrepreneurship are core social values nurtured in schools, homes and communities everywhere, where all children are taught to be creative thinkers and doers, and encouraged to make their very best ideas happen."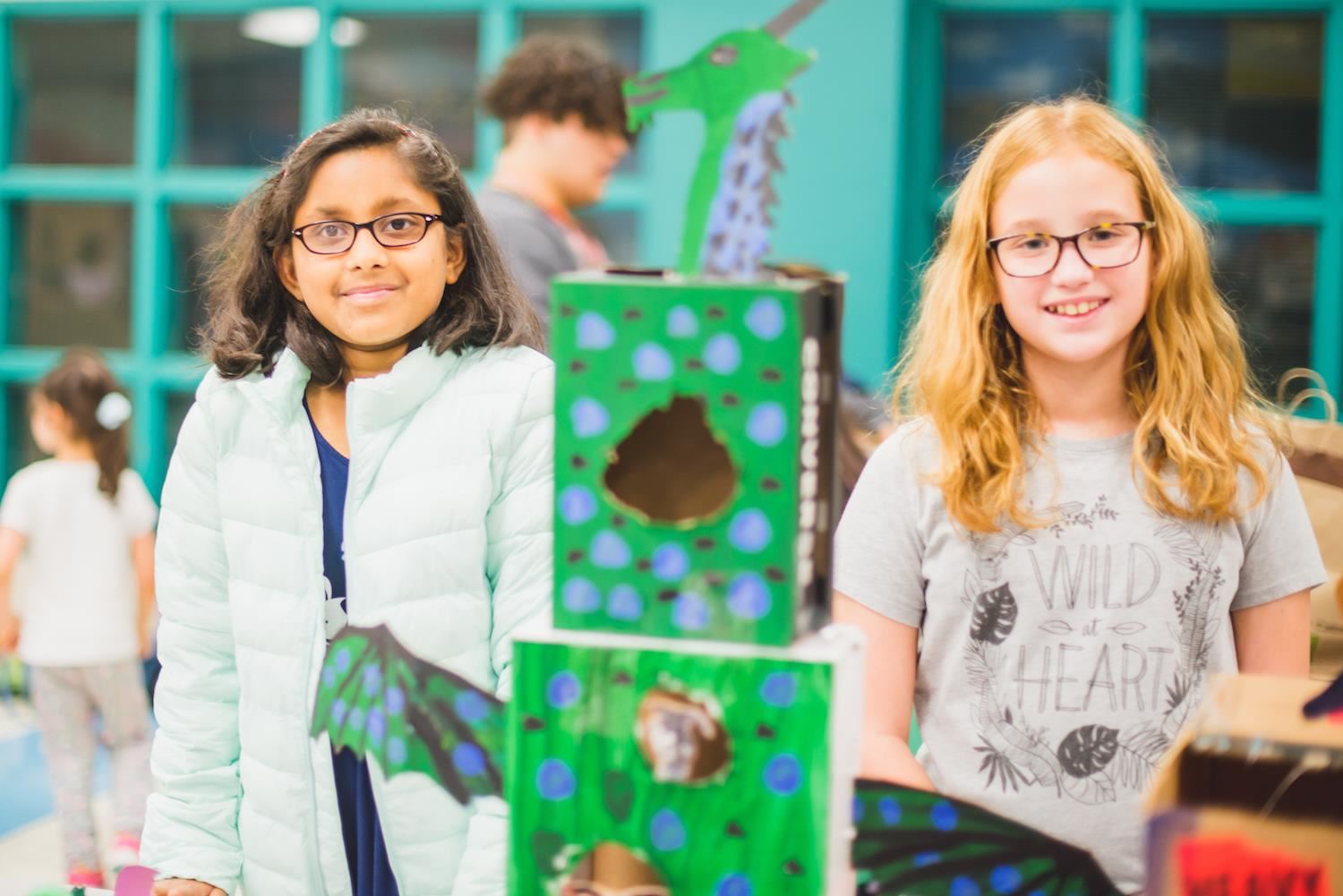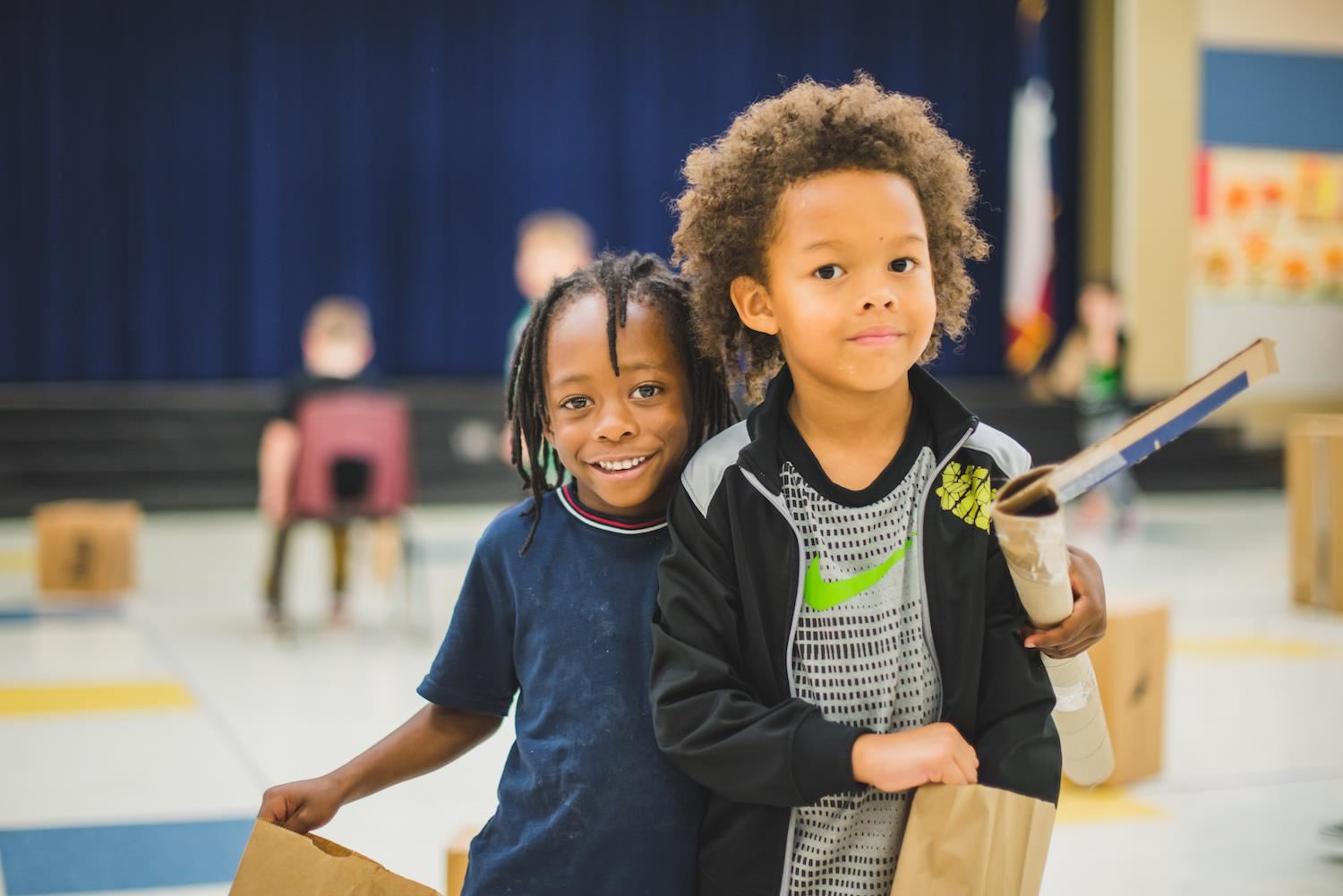 "Creativity is the most important skill of the future, and The Global Cardboard Challenge is a powerful tool to foster it through playful learning," LISD's Director of Campus Support Services Kelly Updike said. "It's an opportunity for kids to let their imaginations run wild, explore their passions and discover new ideas."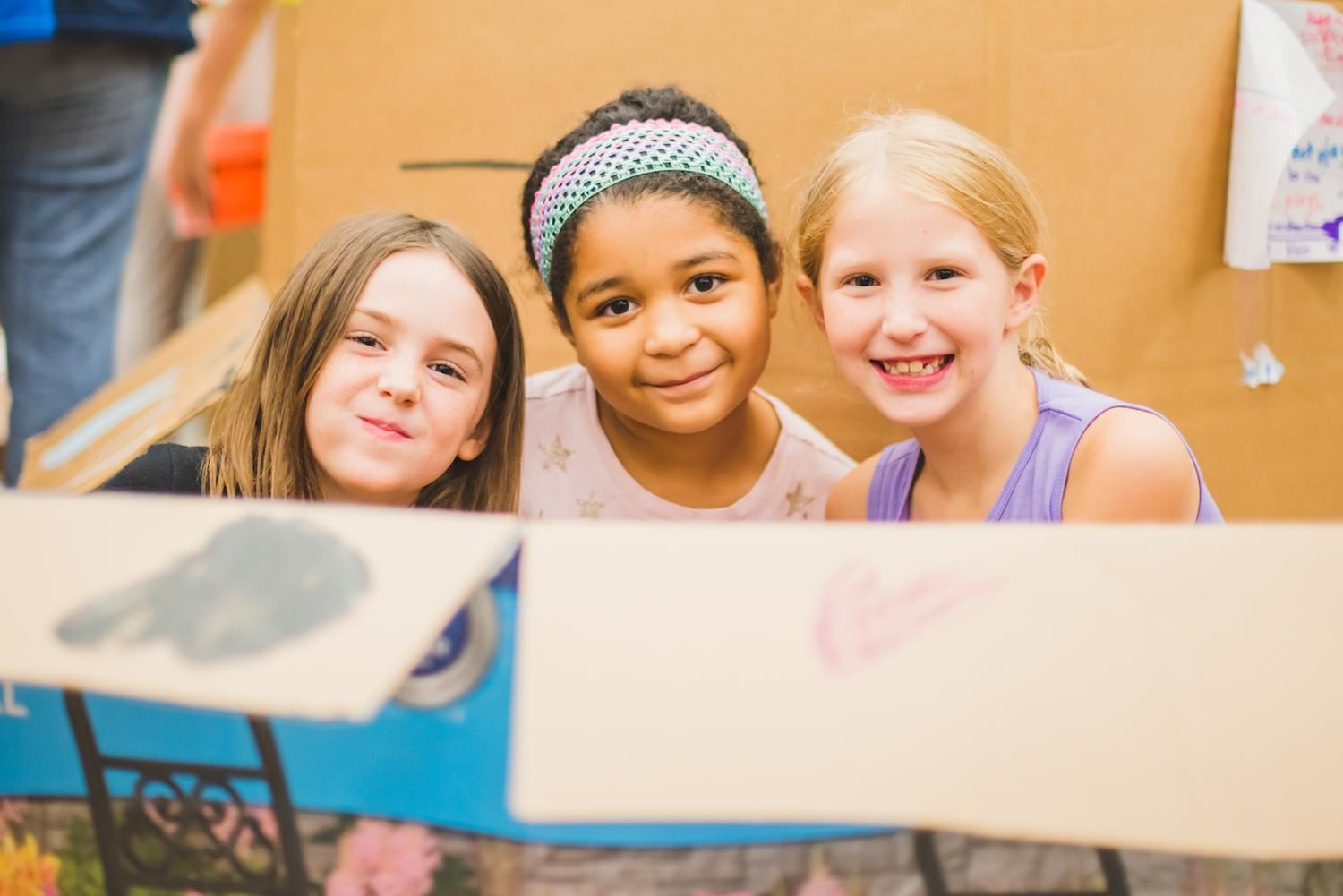 Students spend time building arcade and carnival-style games while troubleshooting and reworking any glitches in their original plans along the way. Some of the cardboard games students create from scratch include pinball, marble racing, claw machines, skeeball and foosball.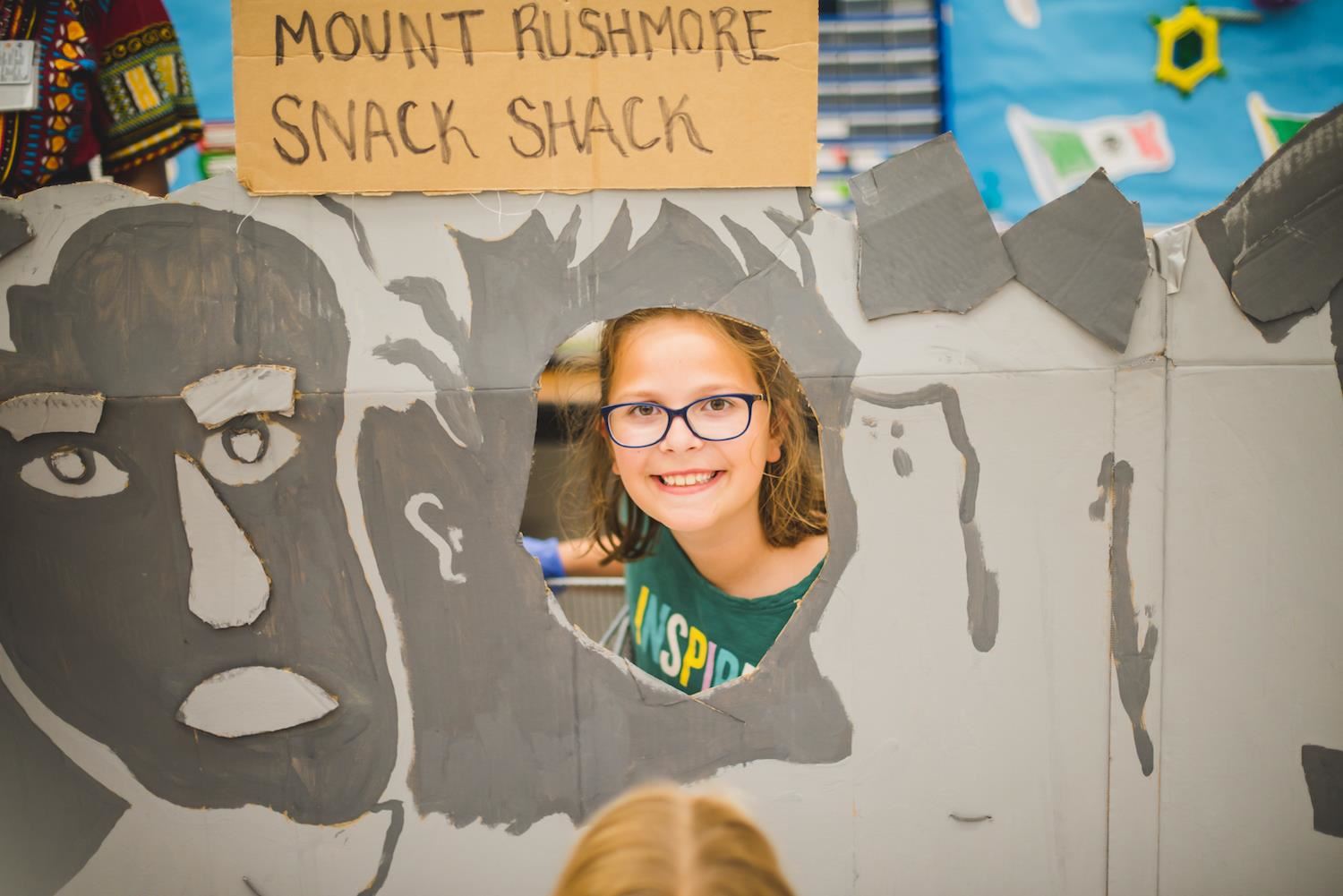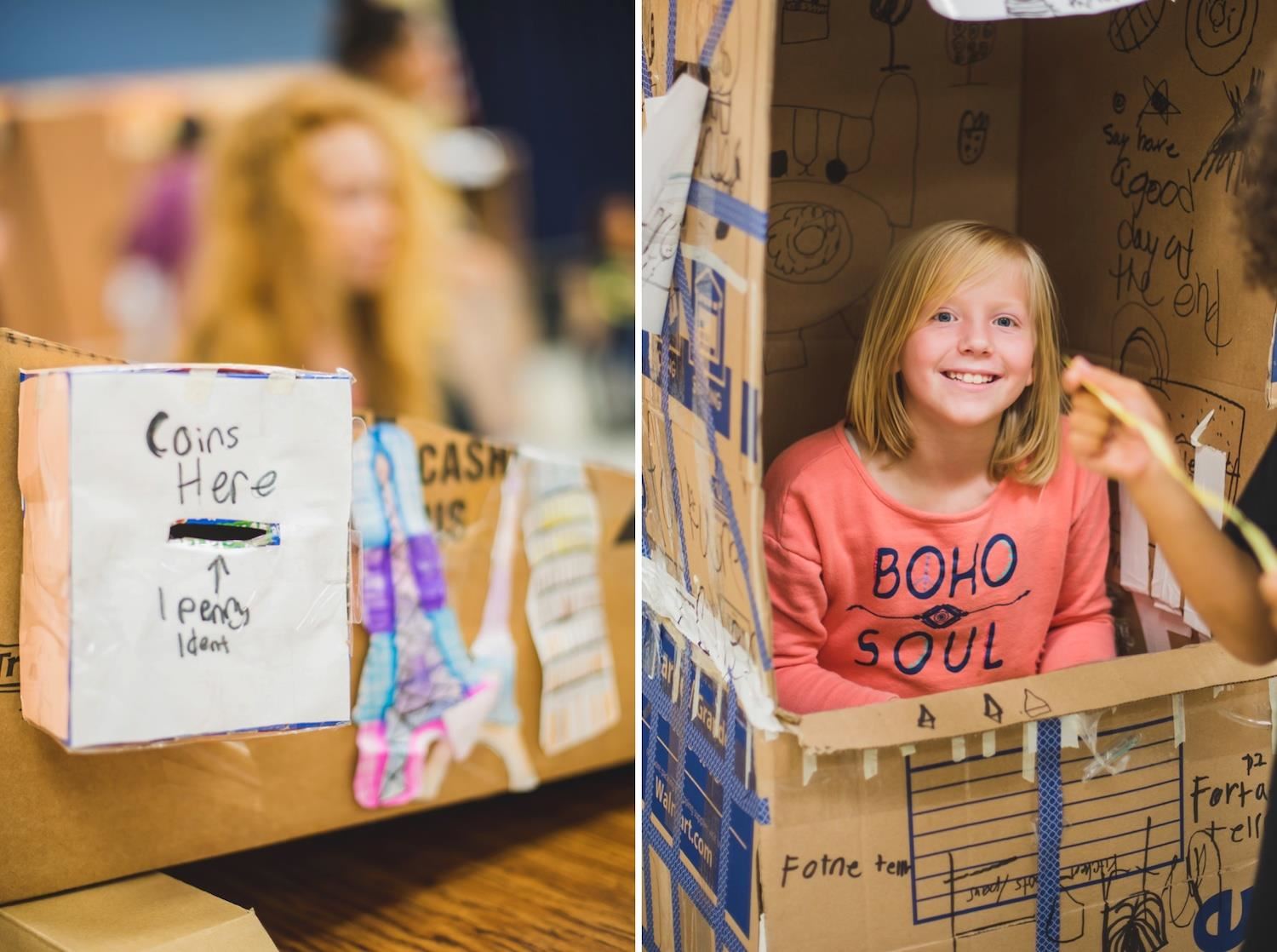 Once the "Day of Play" arrives, students can share their hard work and innovation with others. Visitors from LISD leadership, campus staff, student peers and families come to enjoy the arcade games. Participants add a coin into the designated cardboard coin slot and win tickets for completing each game successfully, just like a regular arcade.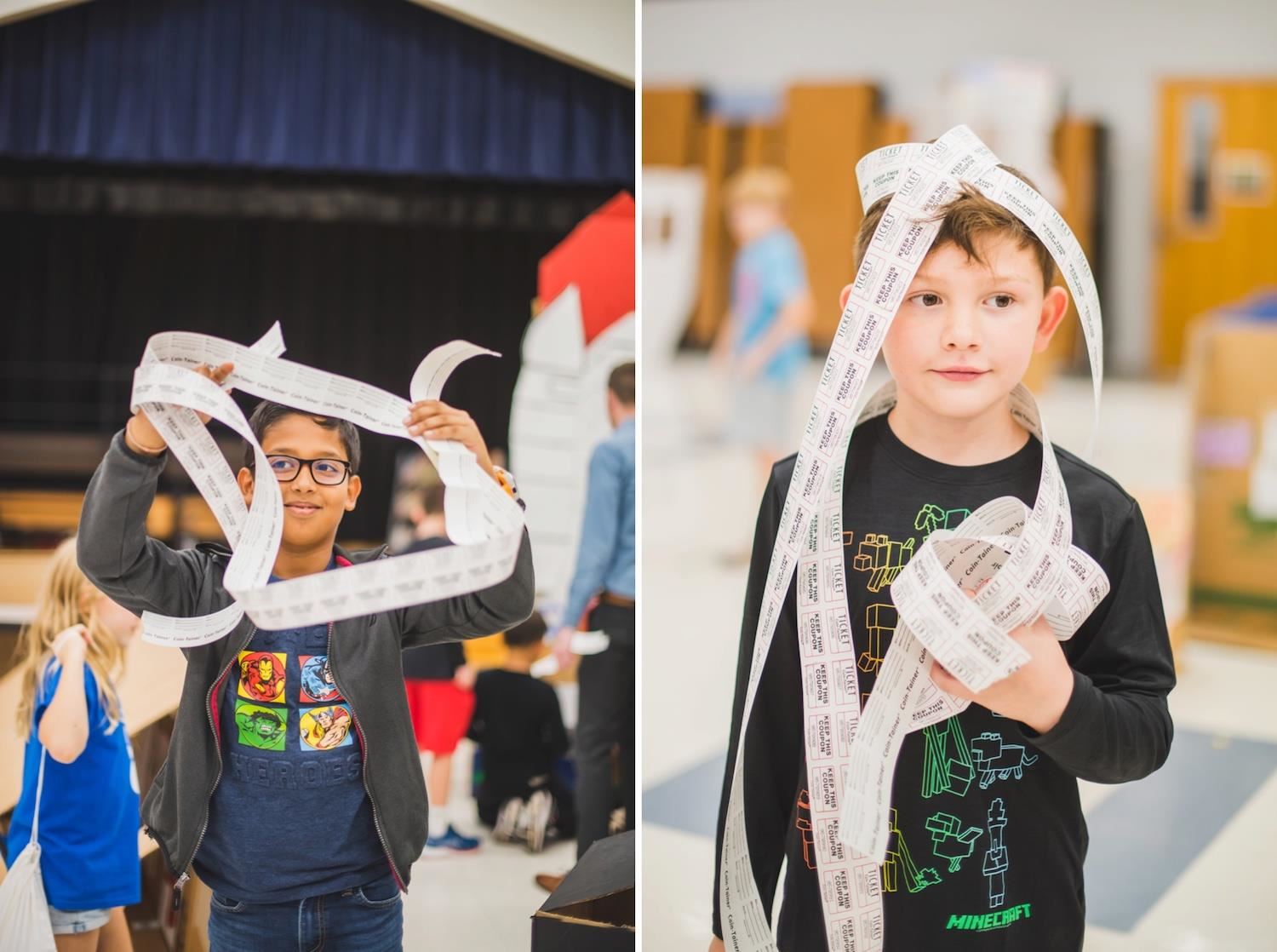 This special event utilizes students' creativity, problem-solving and innovation to allow them an unforgettable experience to share with others.
"Communities are strengthened through Day of Play activities, as people come together to collaborate and celebrate children's creativity," Updike said.
Now, that's thinking outside the cardboard box.
---

The Lewisville ISD Extended School Day is an enrichment-based program designed to capitalize on the interests and developmental needs of the child while providing opportunities for successful experiences in a less structured atmosphere than the regular school day. Follow LISD Campus Support Services on Facebook and Twitter to see more student experiences throughout the school year or visit Best Schools in Texas for more information about joining the Lewisville ISD family.