Return to Headlines
STEM Preparation at Polser Elementary
Staff receive special honor for completing certification
March 6, 2019 — At Polser Elementary, staff members are already busy transitioning from elementary school to LISD STEM Academy in preparation for the upcoming school year and official opening of the academy in the fall. One of the ways teachers and staff are preparing is to achieve their National Certificate for STEM teaching.
"The Polser staff has worked extremely hard on their National Certificate for STEM teaching," Polser principal Lisa Phelps said. "Each indicator takes about an hour to complete and that does not include their observation time, research or collaboration with other staff. We have all become a support system for each other; continuously providing encouragement to get to number 38-our last indicator."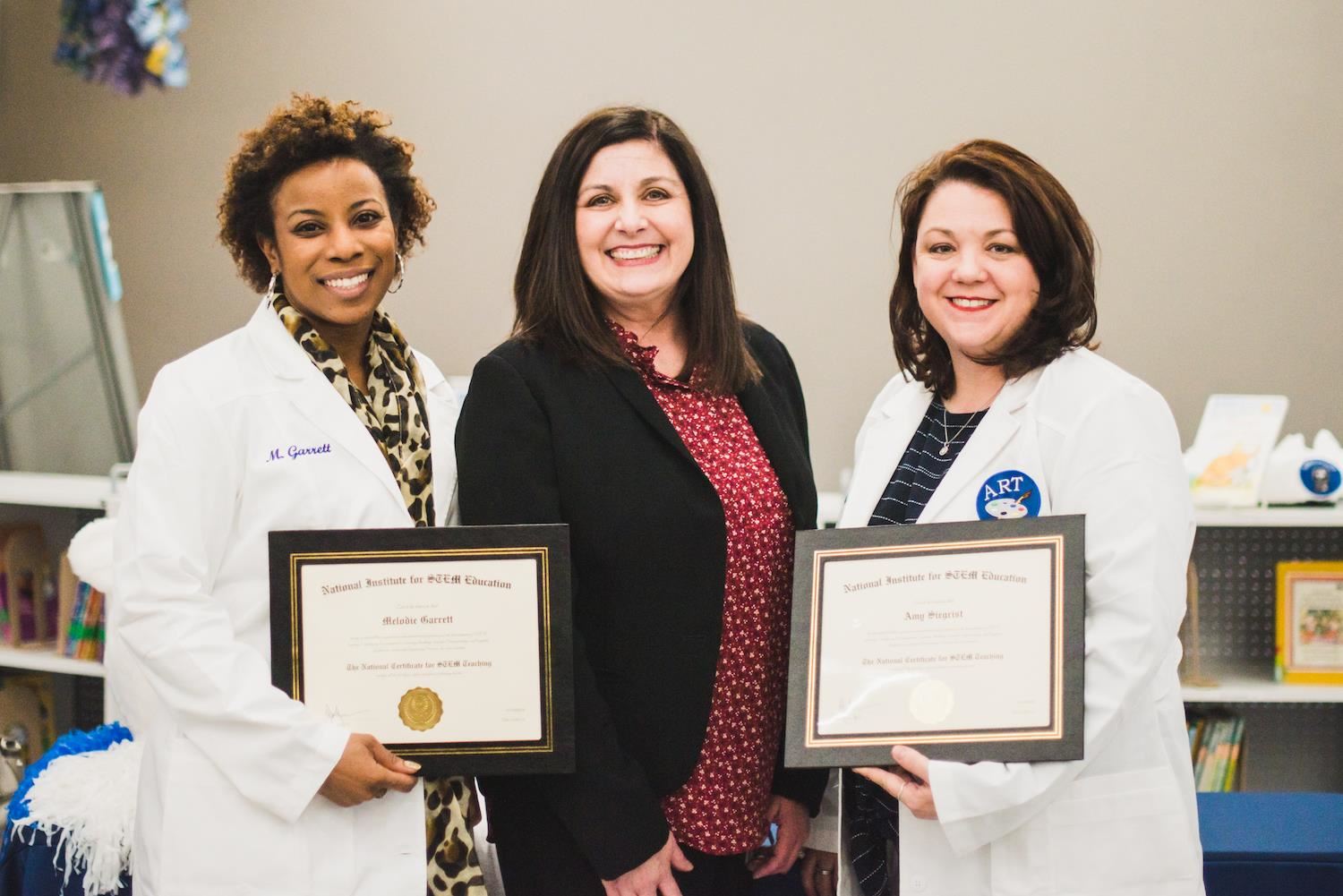 To foster excitement for each certification achievement, Polser holds a special White Lab Coat Ceremony at their staff meetings.
"I think it's important to make it special," Phelps said. "The process is difficult, but it's also important to support our students in STEM instruction. I want the white coat to serve as a badge of honor. I know it has encouraged others to finish or start their certification."
Campus counselor Melodie Garrett was honored to be one of the first recipients of the lab coat.
"The STEM program will be great for the enhancement of our students' opportunities to explore their interests," Garrett said. "I was excited to be presented with my white coat; it marked the beginning of a new journey and it felt so official."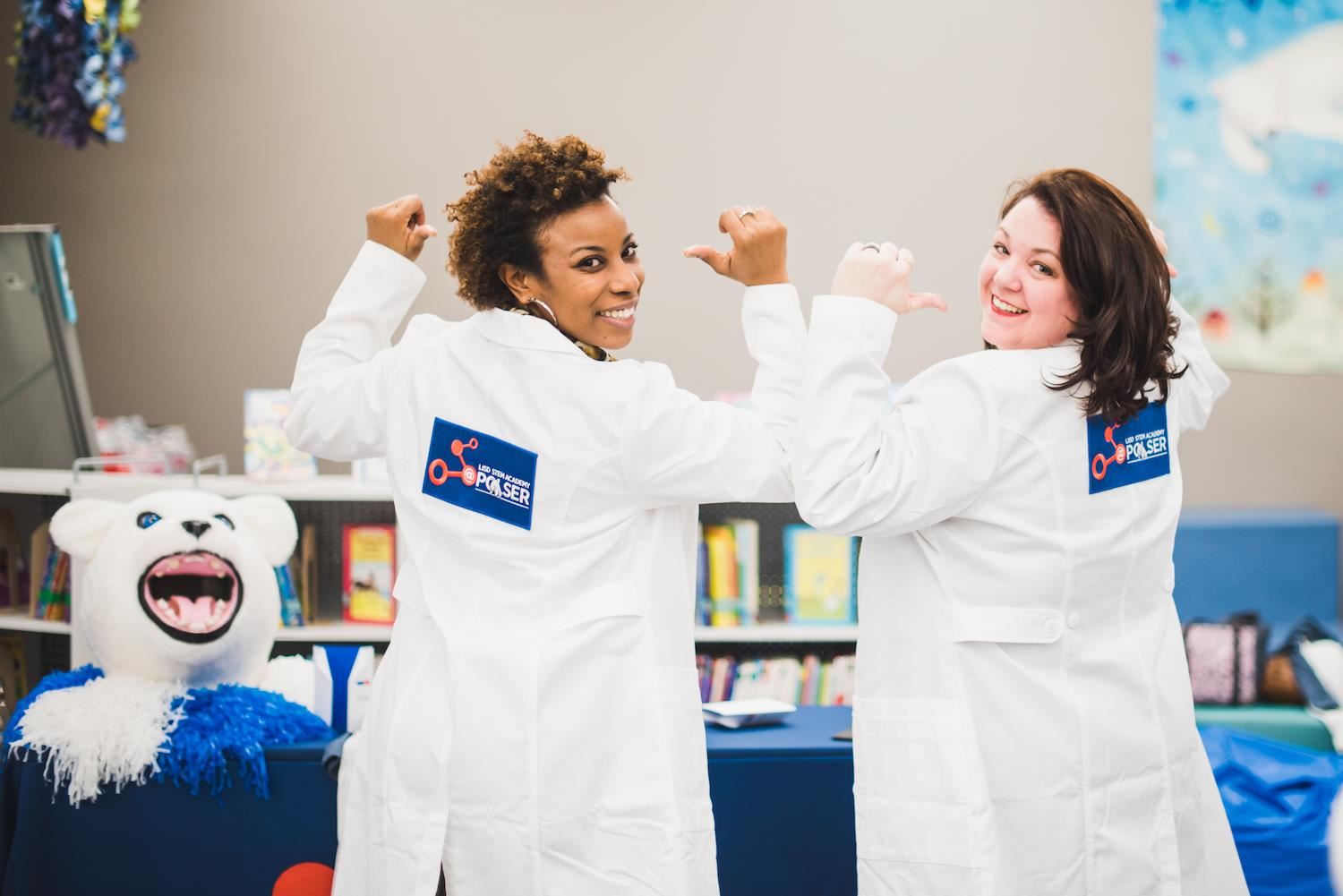 Amy Siegrist echoed similar sentiments as she looks forward to using her certification in the Polser art classroom.
"It was a great honor to receive my white coat as a symbol of the hard work and knowledge I gained after the completion of my certification," Siegrist said. "I am truly looking forward to this next opportunity in my teaching career to use real-world experiences to grow and enhance our 21st-century skills. The LISD STEM Academy at Polser will be an awesome experience for all our students."
The LISD STEM Academy at Polser Elementary is set to officially open in August 2019.
Learn more about STEM academies in Lewisville ISD: lisd.net/STEM.