Return to Headlines
Lewisville ISD Spring Transfer Window | March 25 - April 19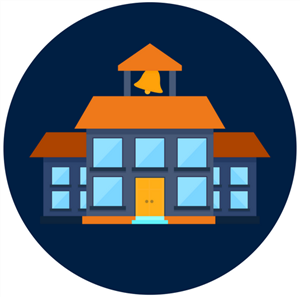 Last opportunity for the district to accept transfer requests to a school of choice within LISD.

March 23, 2019 — LISD's General Spring Transfer Window for the 2019-2020 school year is March 25 - April 19. This is the FINAL opportunity for the district to accept requests for in-district and some out-of-district transfers to a school of choice within LISD.

Any current or future student who will be in grades K-12 next school year may submit a request during the transfer window.
For current students, the online transfer form will be available in their Skyward Family Access account beginning March 25. If you are enrolling a new student in LISD, the optional transfer form is included in the district's new student online enrollment, which may be accessed here.
For more information about transfer requests, including which campuses are able to accept them, visit the district's Transfers page on LISD.net here. For specific questions, please email LISDtransfers@lisd.net or call 469-713-5206.


---

La ventana de transferencia general de primavera de LISD para el año escolar 2019-2020 es del 25 de marzo al 19 de abril. Esta es la última oportunidad para que el distrito acepte solicitudes dentro del distrito y algunas fuera del distrito a la escuela de su selección dentro de LISD.
Cualquier estudiante actual o futuro que estará en los grados k-12 el próximo año escolar puede presentar una solicitud durante la ventana de transferencia.
Para los estudiantes actuales, el formulario de transferencia en línea estará disponible en su cuenta de Skyward Family Access comenzando el 25 de marzo. Si está inscribiendo a un estudiante nuevo en LISD, el formulario de transferencia opcional está incluido en la inscripción en línea para nuevos estudiantes del distrito, la cual puede acceder aquí.
Para obtener más información sobre las solicitudes de transferencias incluyendo las escuelas que pueden aceptarlas, visite la página de Transferencias del distrito en LISD.net aquí. Para preguntas específicas, envíe un correo electrónico a LISDtransfers@lisd.net o llame al 469-713-5206.