Return to Headlines
Once Upon a Time at the LISD STEM Academy at Polser Elementary
It was an enchanting morning at the STEM Academy at Polser Elementary as the library fluttered with fairy wings, pirate hooks, poofy princess dresses, scaly green dragons and knights in shining armor. These disguised Kindergarteners were eager to begin a unique learning experience just for them, The Fairy Tale Ball.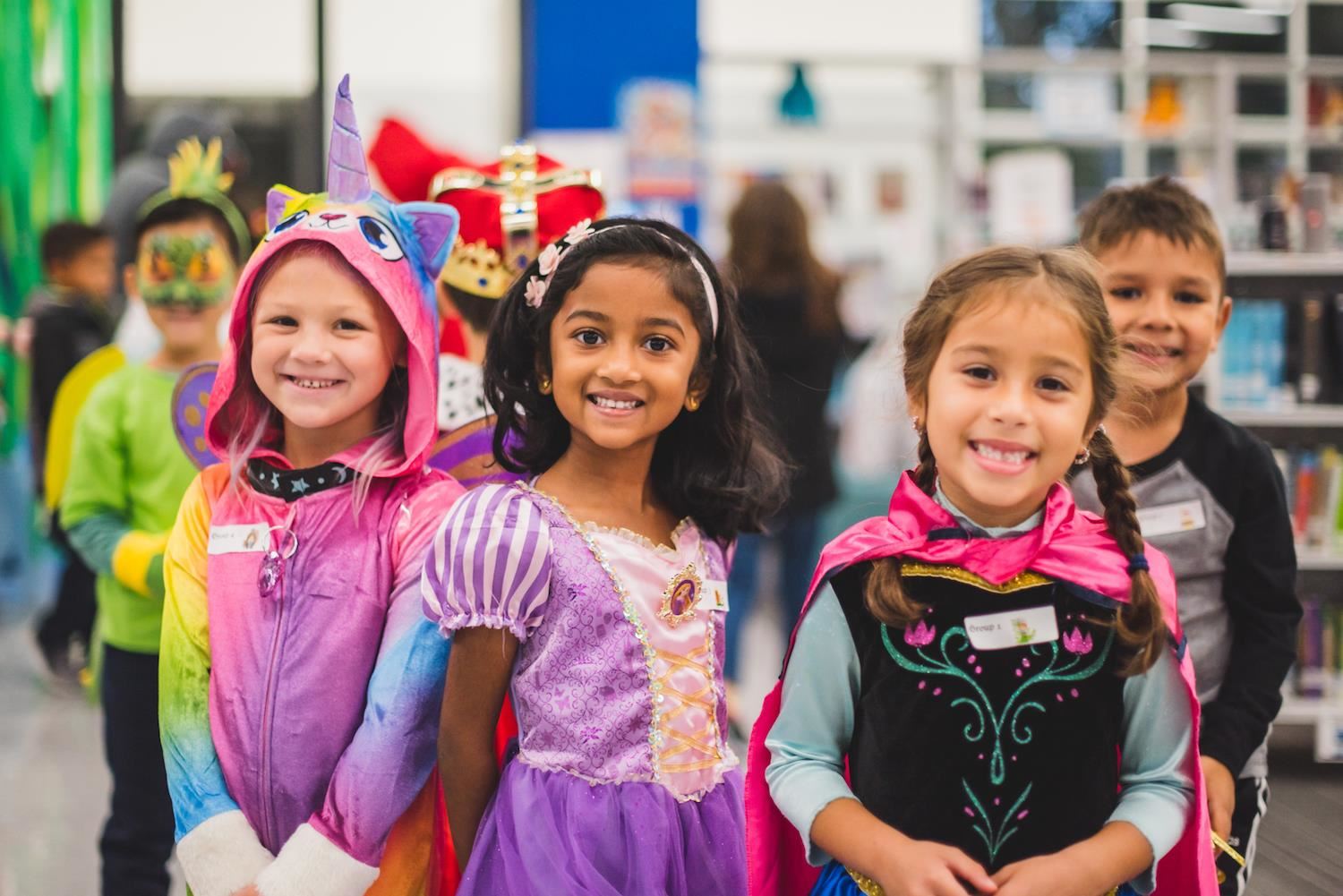 "The students were so excited to show off their fairy tale costumes from home or the crowns and tiaras we provided," Polser GT Facilitator Tonya Shaw said. "They really love special days like these that change up their routine and celebrate their learning."
"Our Kindergarteners have a day they will never forget," Polser Principal Lisa Phelps added. "They were engaged, playing games, excited to be dressed as fairy tale characters and they were having fun; all to culminate their fairy tale unit."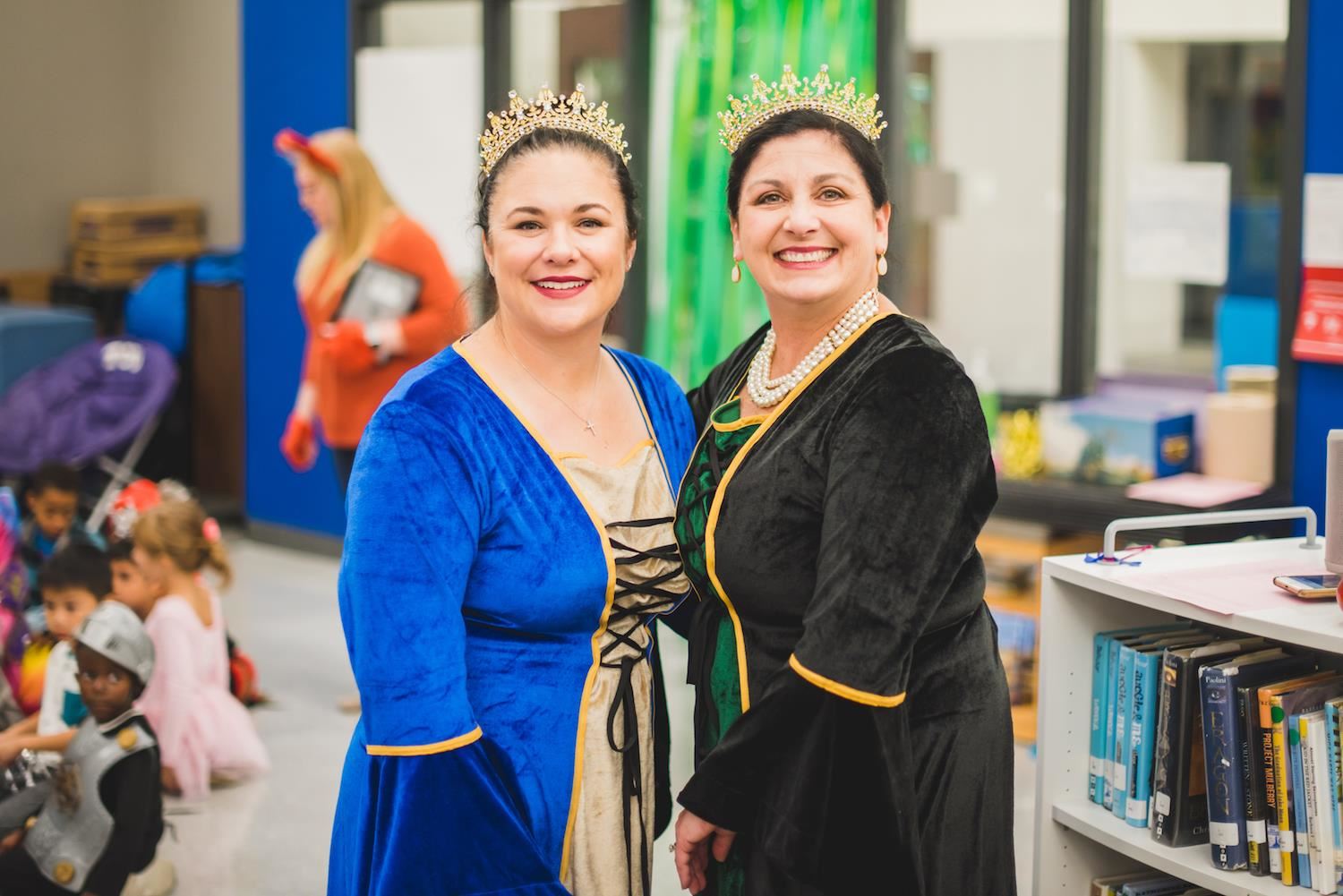 Students began the morning with a book, read by Polser's queen for the day, Principal Lisa Phelps. Dressed up in a crown, she read The Three Little Wolves and the Big Bad Pig by Eugene Trivizas. After the tale, a royal decree (STEM challenge) was presented to the students — create a safe structure from straws and connectors, for the wolves in the story.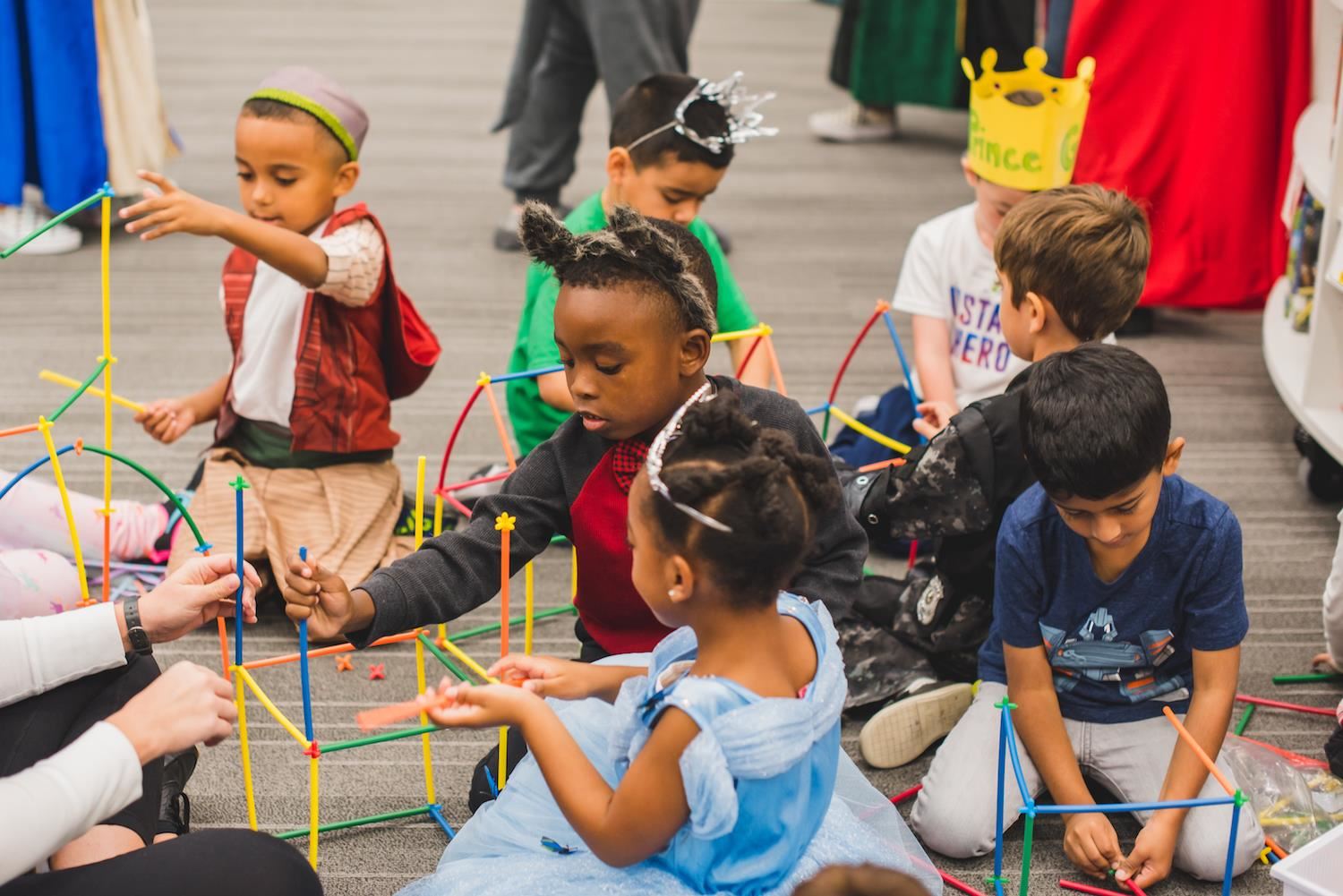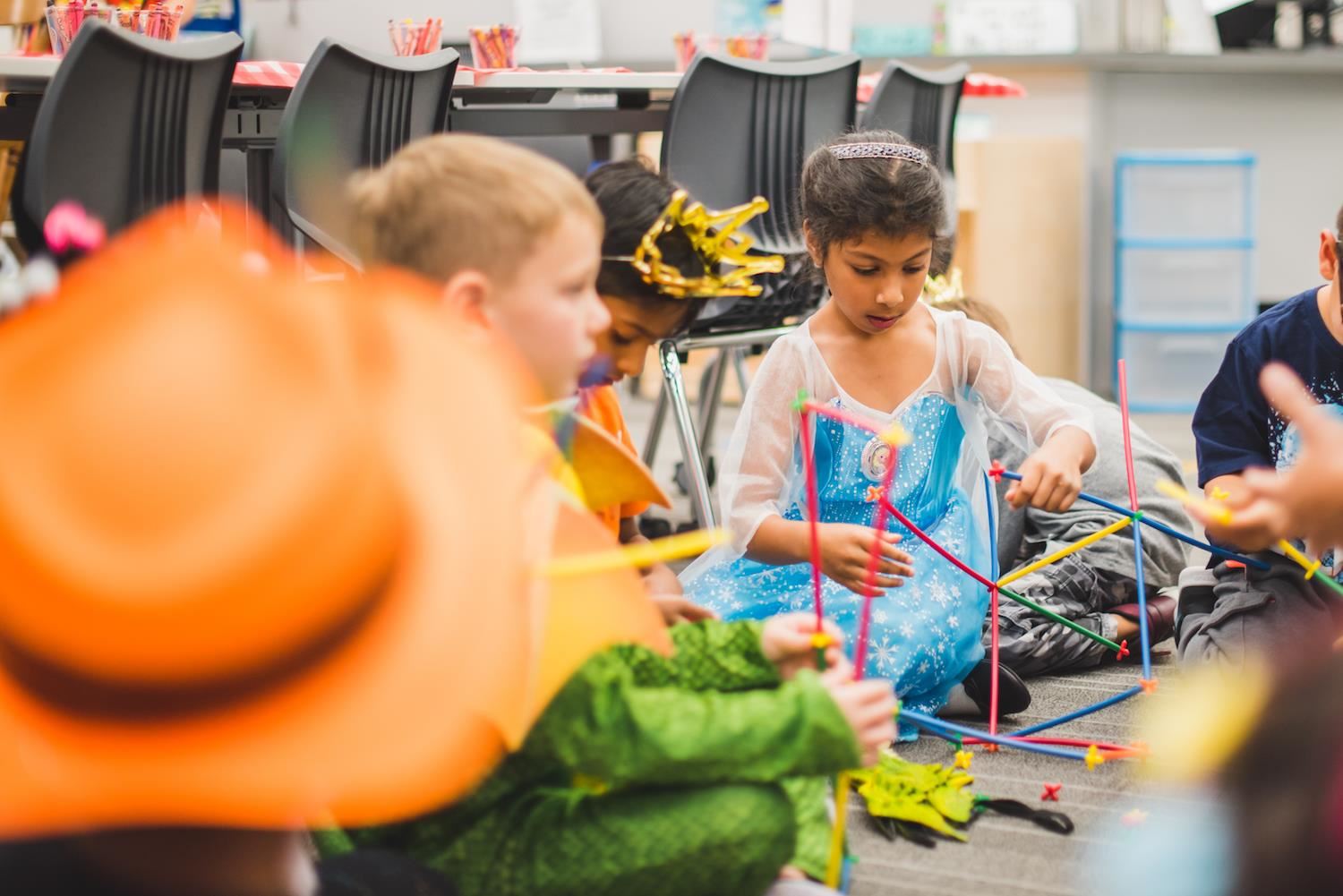 Working in groups, students spent time building their house of straws. If a wall crumbled, they built it back up again, another way. After the structures were complete, students spent time browsing other designs, seeing what their classmates chose to create and how their own could improve next time.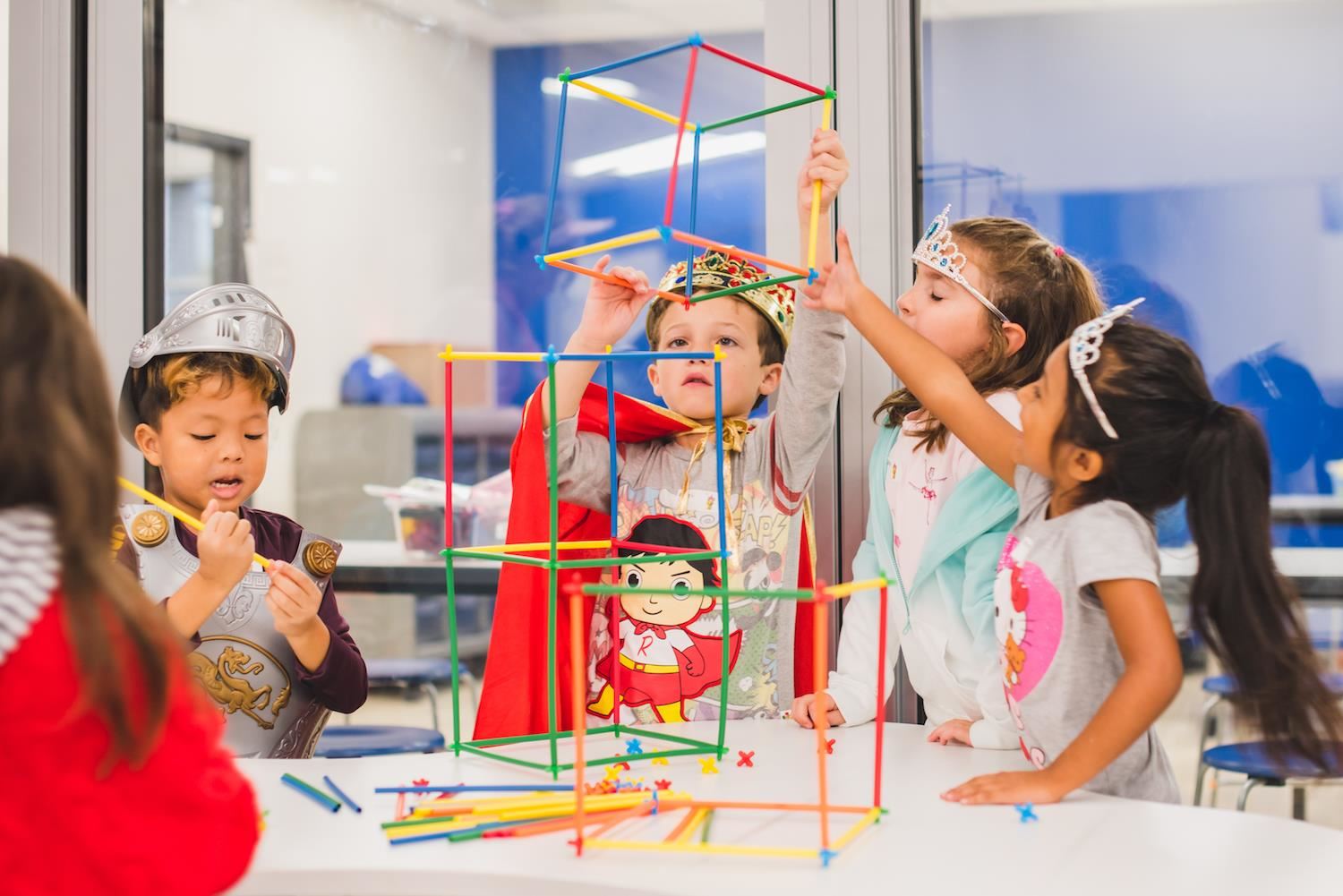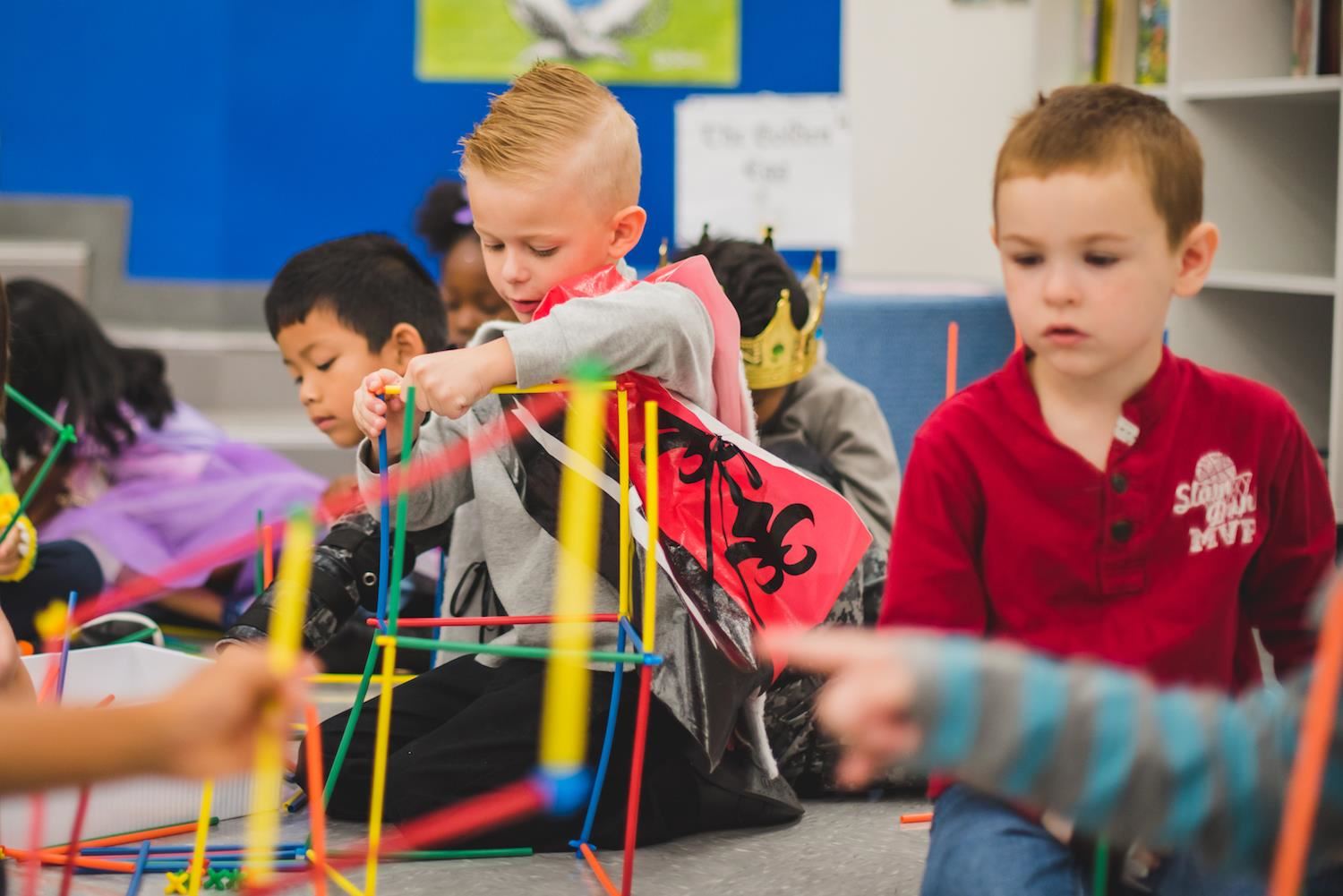 "The STEM activity provided students with the opportunity to work with their peers to solve a problem," Polser Library Media Specialist Tracy Rutan said. "They had to use what they have learned about the design process to develop their own unique solutions. By making this one of The Fairy Tale Ball activities, everyone got a chance to create, be creative and communicate."
"Opening as a STEM Academy this year has transformed instruction," Phelps added. "We want to embed the Engineering design process in everything we do at Polser. Providing limitless opportunities for our students is our mission, and special events are no exception when it comes to student learning and our STEM program."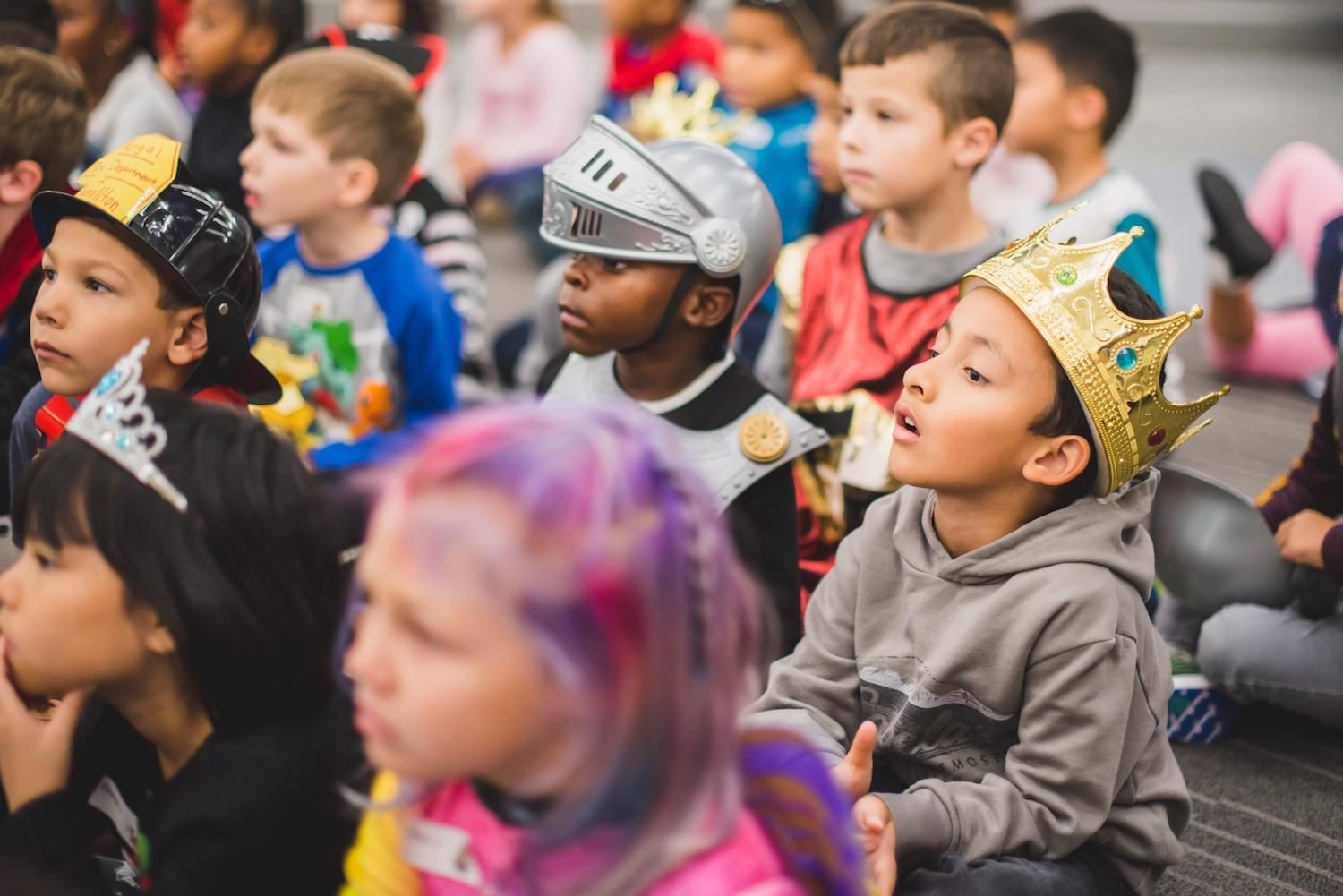 Classes were divided into small groups and rotated through learning activities with a fairy tale twist — Dragon Alley; Fee Fi Fo Stomp; Poison Apple; Fairy Tale Coloring and Stories; Red Riding Hood Hop; and The Golden Egg. Each opportunity allowed students to experience the vocabulary and knowledge they had been learning in their fairy tale unit in the classrooms.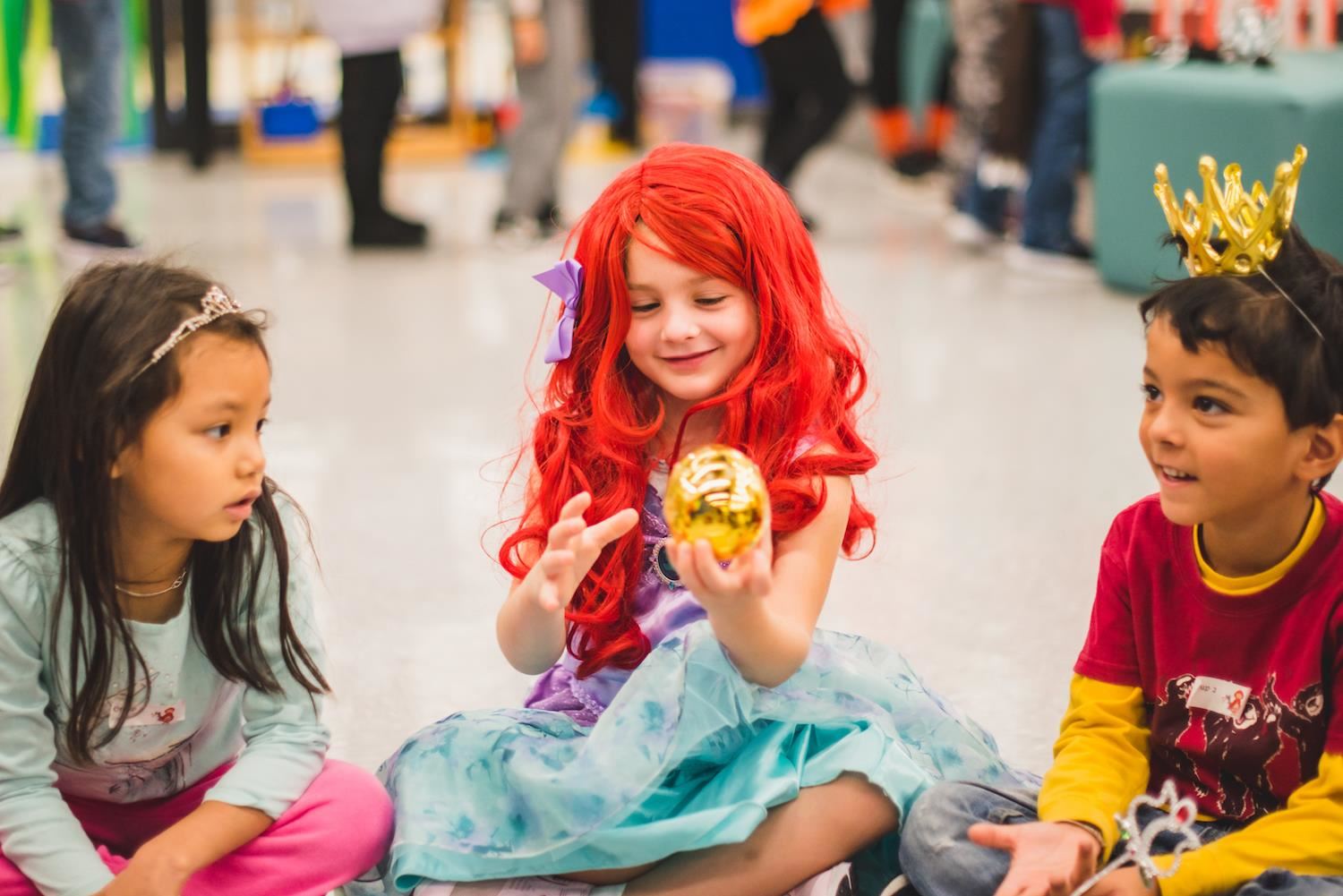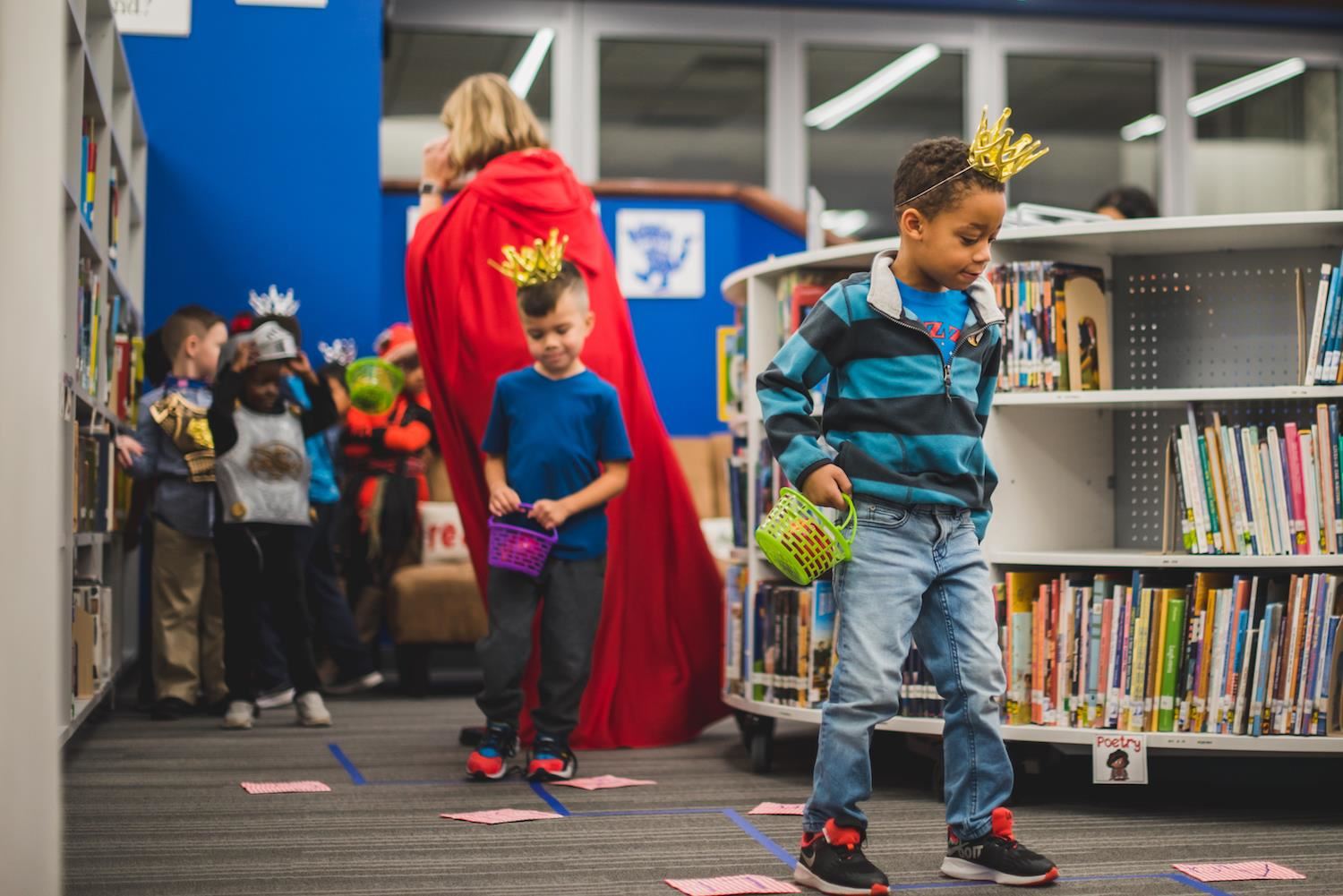 "We practiced some foundational skills with the activities, such as letter-identification through Red Riding Hood Hop, retelling a story through Fairy Tale Coloring and Stories, and playing a part during the Poisoned Apple activity," Rutan said. "Dressing up and playing make-believe is an important part of early childhood development, and this Ball gave them the opportunity to do this in a structured environment."
This was the first Fairy Tale Ball at Polser, but it certainly won't be the last. There are already plans in the works for the Kindergarten classes next year.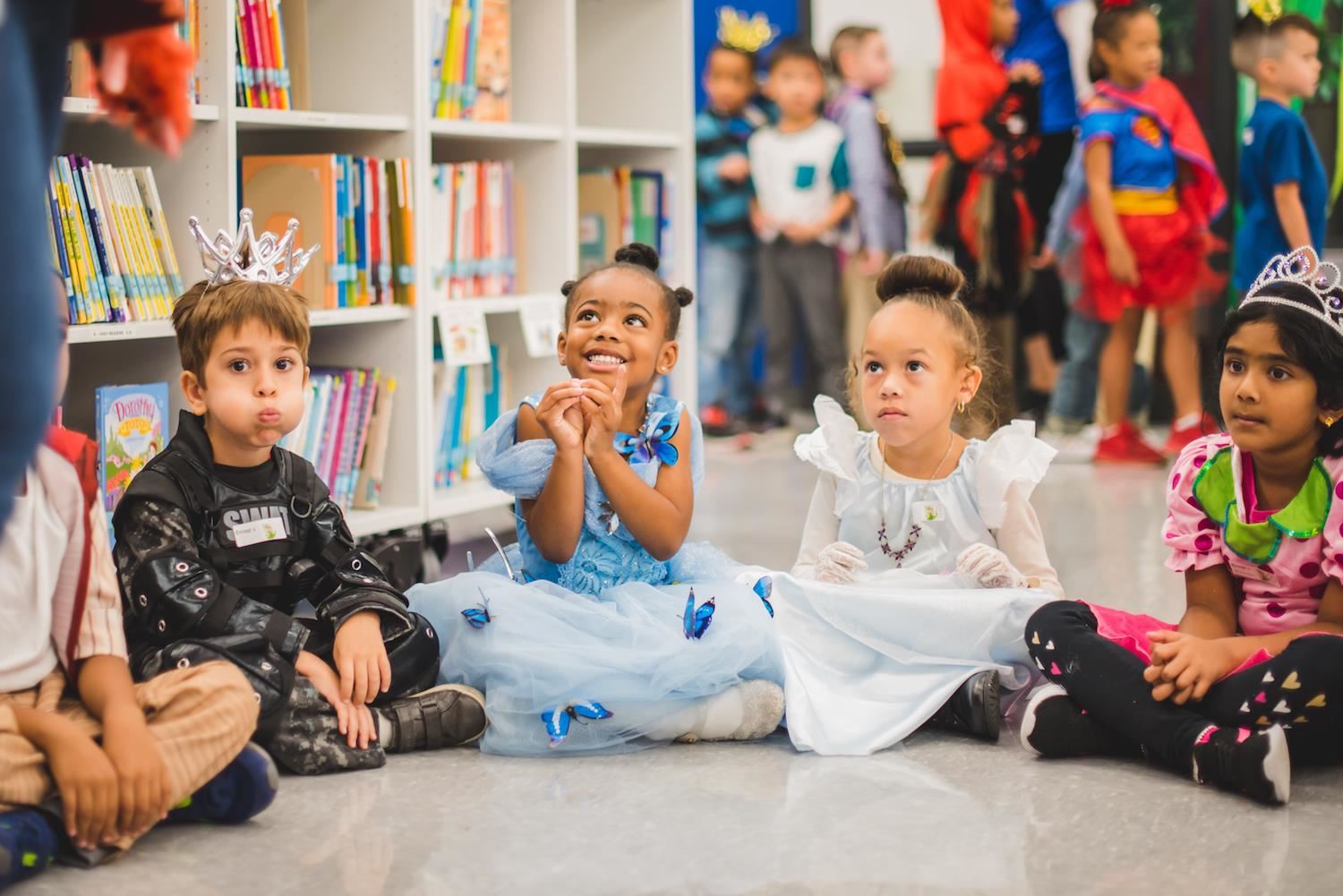 "This event is certainly a work in progress," Rutan said. "We are collaborating as a team to tweak activities and procedures to make this event even better in the years to come. You could say we are following the engineering design process ourselves in planning future events. We are all engineers at the LISD STEM Academy at Polser Elementary."
And the students at the STEM academy learned happily ever after. The end.


---

The LISD STEM Academy at Polser Elementary in Carrollton, Texas is one of three Nationally Certified STEM academies in the Lewisville Independent School District. Follow Polser Elementary on Facebook and Twitter to see more student experiences throughout the school year. Learn more about STEM education in Lewisville ISD or visit Best Schools in Texas for more information about joining the Lewisville ISD family.