Return to Headlines
District Opens STEM Academy at Valley Ridge Elementary
Official ribbon-cutting ceremony celebrates LISD STEM Academy at Valley Ridge Elementary — one of three Nationally Certified STEM academies in the district.

Sept. 20, 2019 — Lewisville ISD STEM Academy at Valley Ridge Elementary celebrated its opening as a STEM Academy with an official ribbon-cutting ceremony held on Thursday, Sept. 19.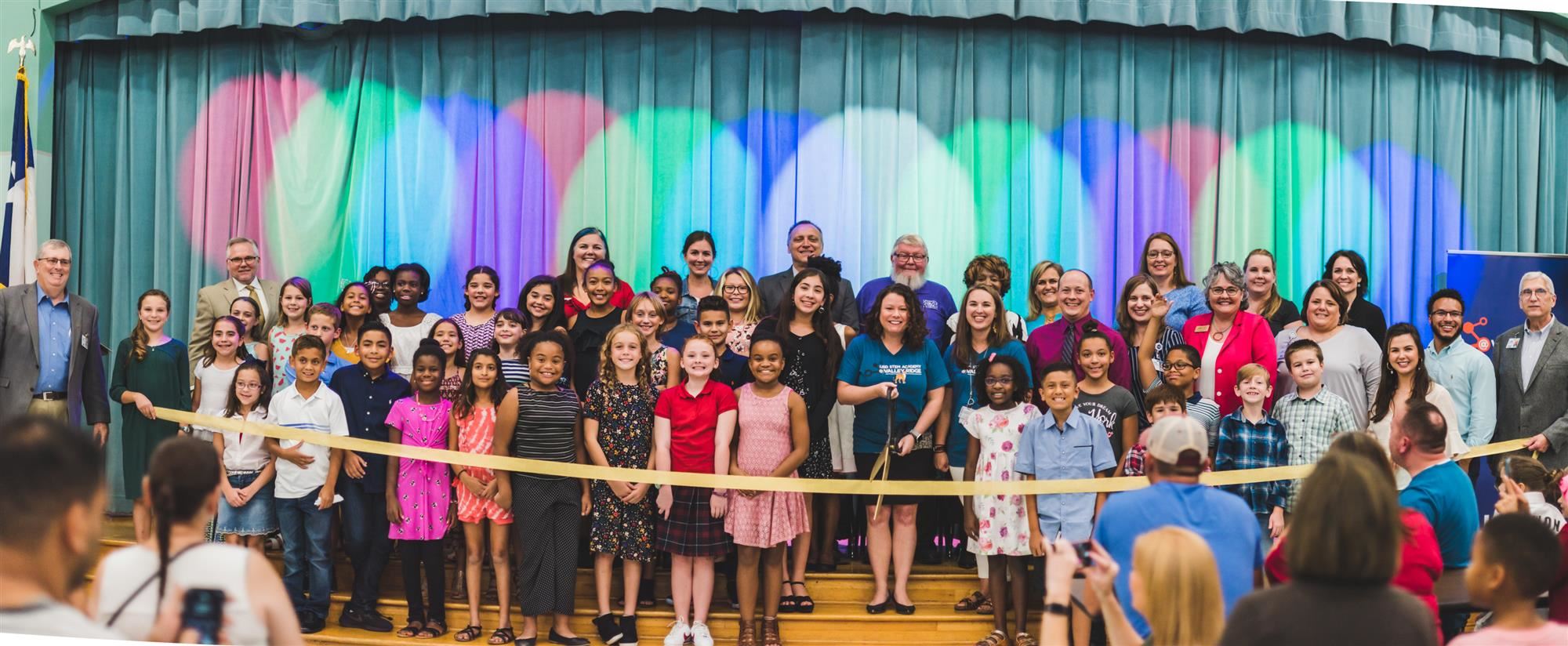 "We are honored to be on this journey with the district," Valley Ridge Principal Rachel Garrett said. "I am so thankful for our Valley Ridge staff, parents and students' commitment to preparing for this year. Together, we made a dream become a reality."

To prepare for the monumental year, Valley Ridge recently went through a 20-year building refresh, including upgrades to support STEM learning, thanks to LISD's voter-approved 2017 Bond referendum.
The event featured performances by Valley Ridge Choir, and remarks from LISD Superintendent, Dr. Kevin Rogers; LISD Board Vice President, Tracy Scott Miller; Valley Ridge Principal, Rachel Garrett; and Valley Ridge Student Council President, Arabella Rabner.

"Learning the engineering design process, teaches us that success is something we work toward, and doing different STEM projects strengths our creativity," Rabner said. "A lot of good will come out of us being a STEM academy, including so many doors being opened in our future."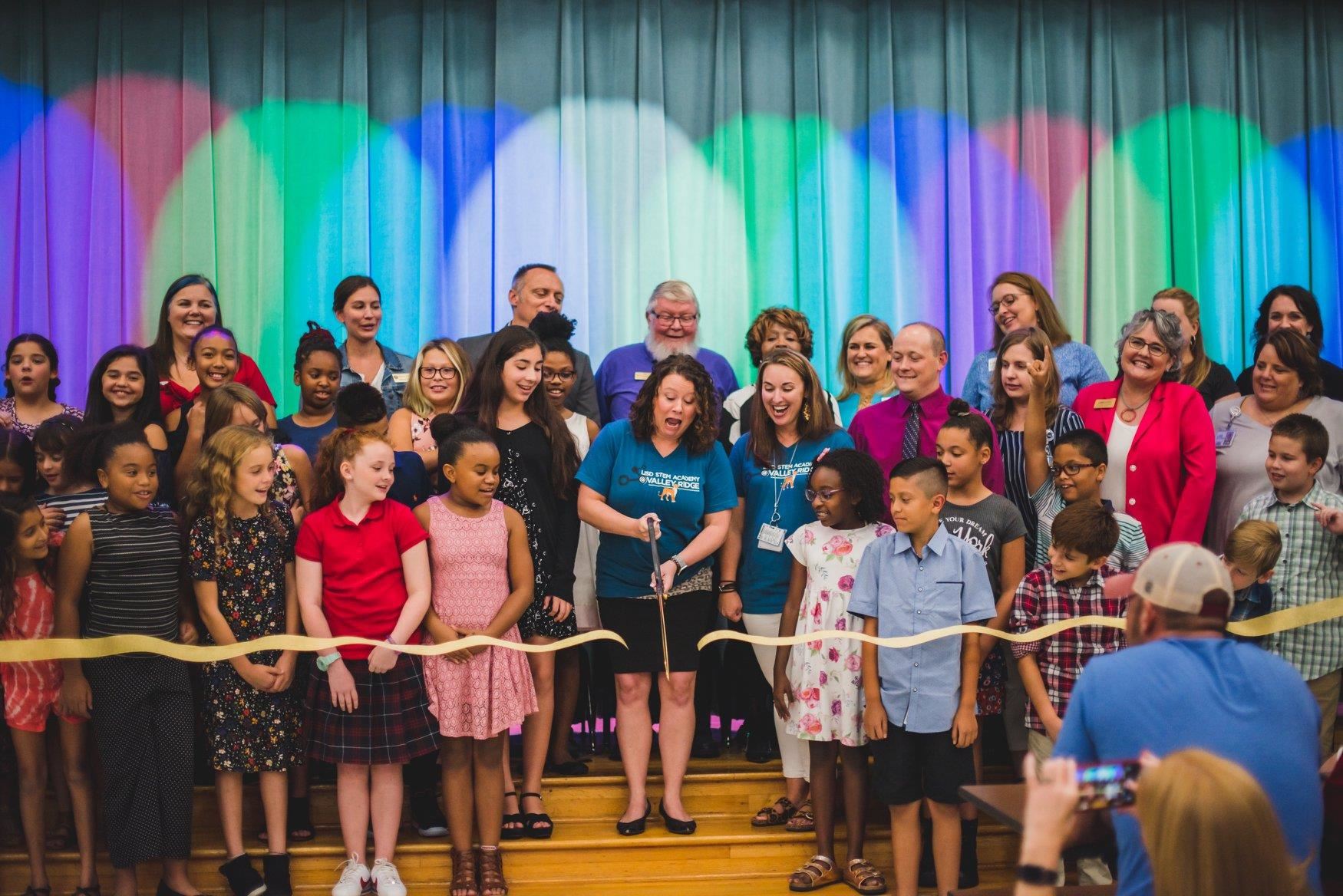 Among guests in attendance were LISD Board Secretary, Allison Lassahn; LISD Board of Trustees Angie Cox, Kristi Hassett, Jenny Proznik and Kronda Thimesch; LISD Leadership Team members; Congressman Burgess' Outreach Coordinator, Jim Coffey; Senator Jane Nelson's Field Representative, Bonnie Diehl; Texas House Representative, Michelle Beckley; Denton County Commissioner, Bobbie Mitchell; City of Lewisville Mayor Pro Tem, Bob Troyer; and Lewisville Chamber Vice President, Rachel Bagley and Director of Programs and Events, Corey Koif.
Following the ceremony, and cutting of the gold-colored ribbon, guests were served refreshments and invited to attend Valley Ridge's annual Multicultural and Literacy Night.
See more pictures from the ceremony on LISD STEM Academy at Valley Ridge Elementary's Facebook page.


---
LISD STEM Academy at Valley Ridge Elementary is one of three Nationally Certified STEM academies in the Lewisville Independent School District located in Lewisville, Texas. Follow Valley Ridge Elementary on Facebook and Twitter to see more from throughout the school year. Learn more about STEM education in Lewisville ISD here or visit Best Schools in Texas for more information about joining the Lewisville ISD family.