Return to Headlines
Rock On, Prairie Trail Elementary
Students and staff celebrate a unique school holiday
Sept. 19, 2019 —Bandanas, colorful hair, metallic leggings and tattoos sleeves aren't the normal dress for Prairie Trail Elementary teachers, but when it's "Rock Your School Day," all bets are off.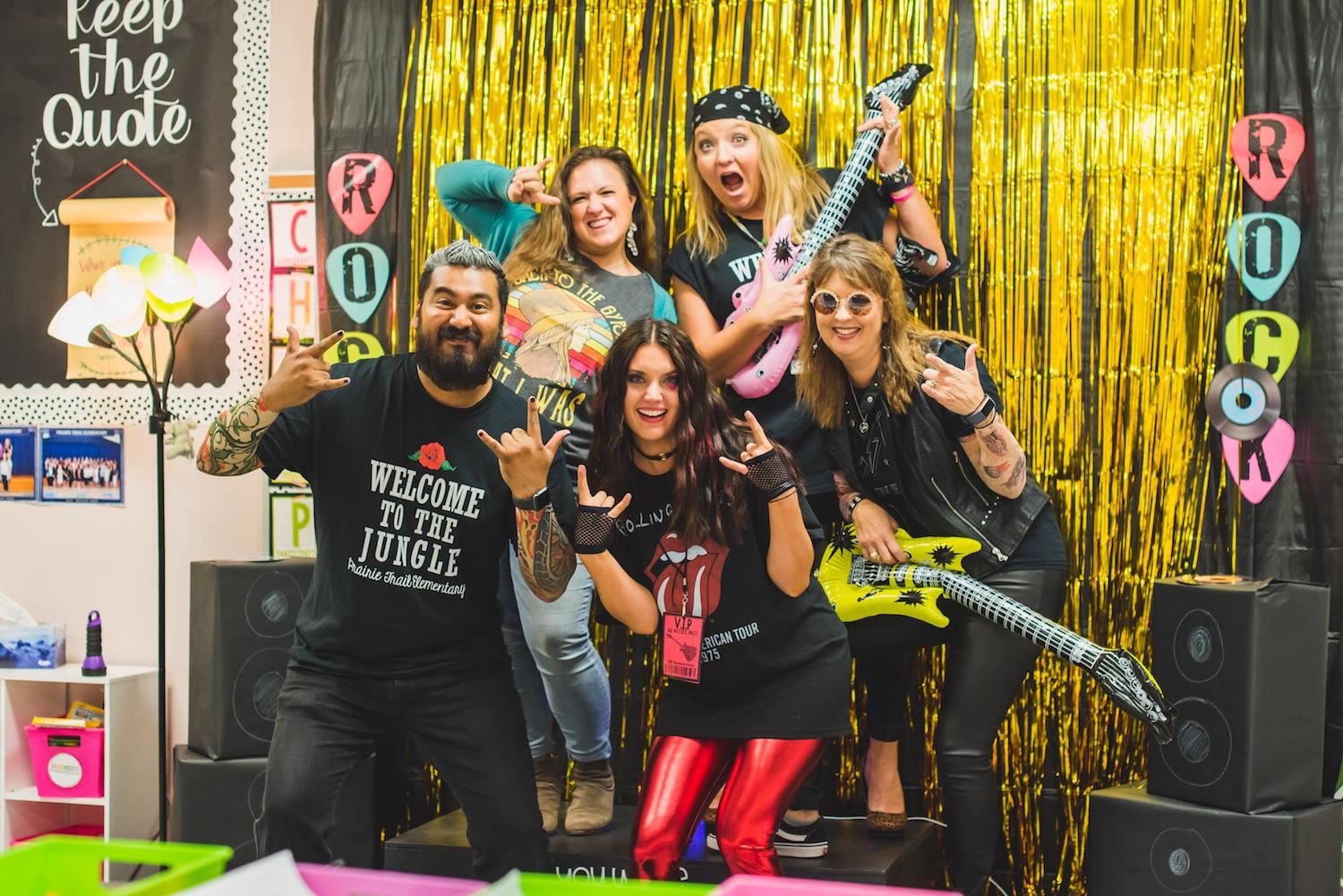 Teachers and students alike, dressed like rock stars and concert-goers to celebrate this special day at school. Rock Your School Day is meant to bring added excitement to the educational experiences already happening every day in classrooms across the country.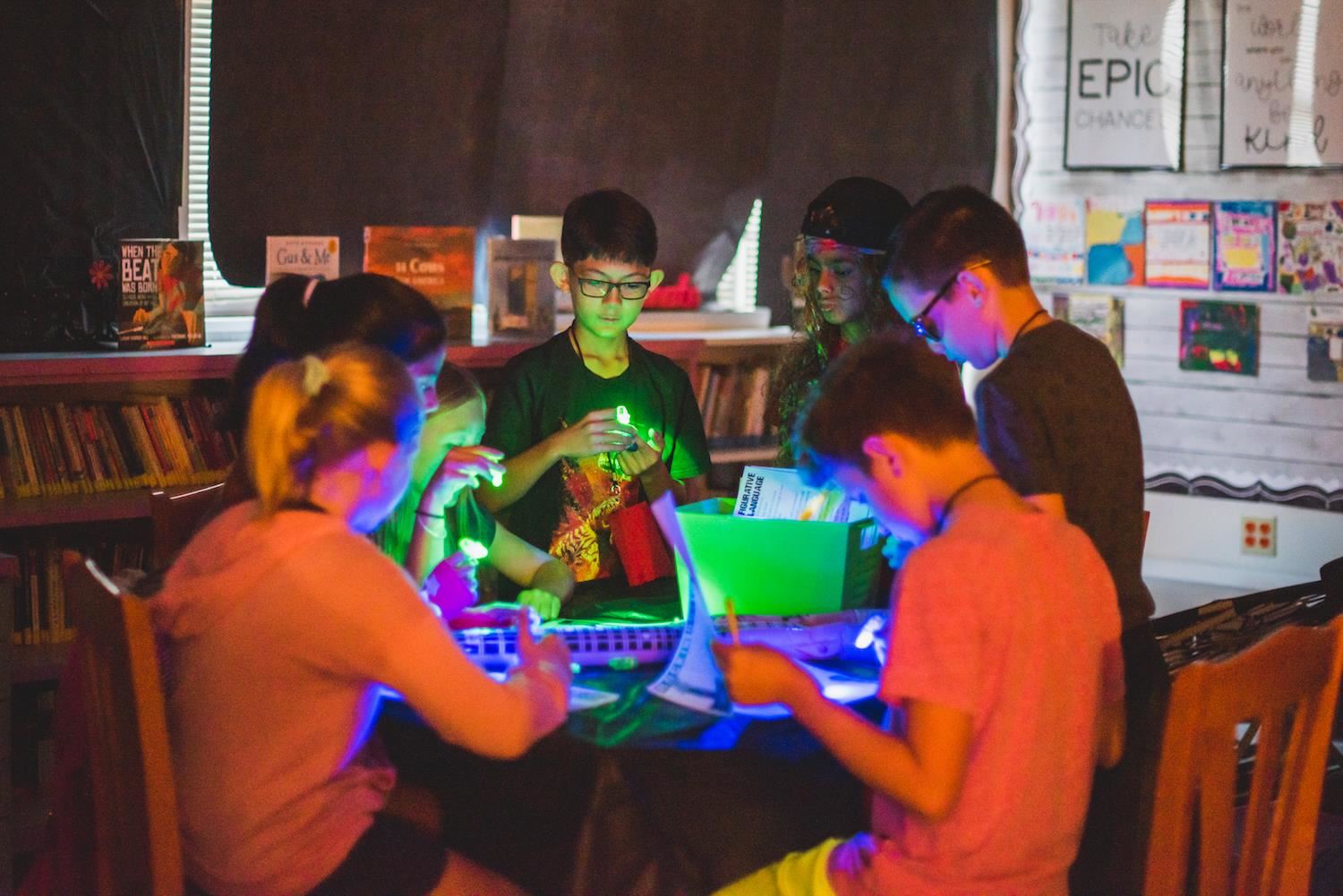 "Basically, the idea behind Rock Your School is taking academic rigor, marrying it with engagement and making magic," 4th-grade teacher Brooke Hubbard said. "This is just getting kiddos excited to learn. When we make them excited to learn, it creates lifelong learners."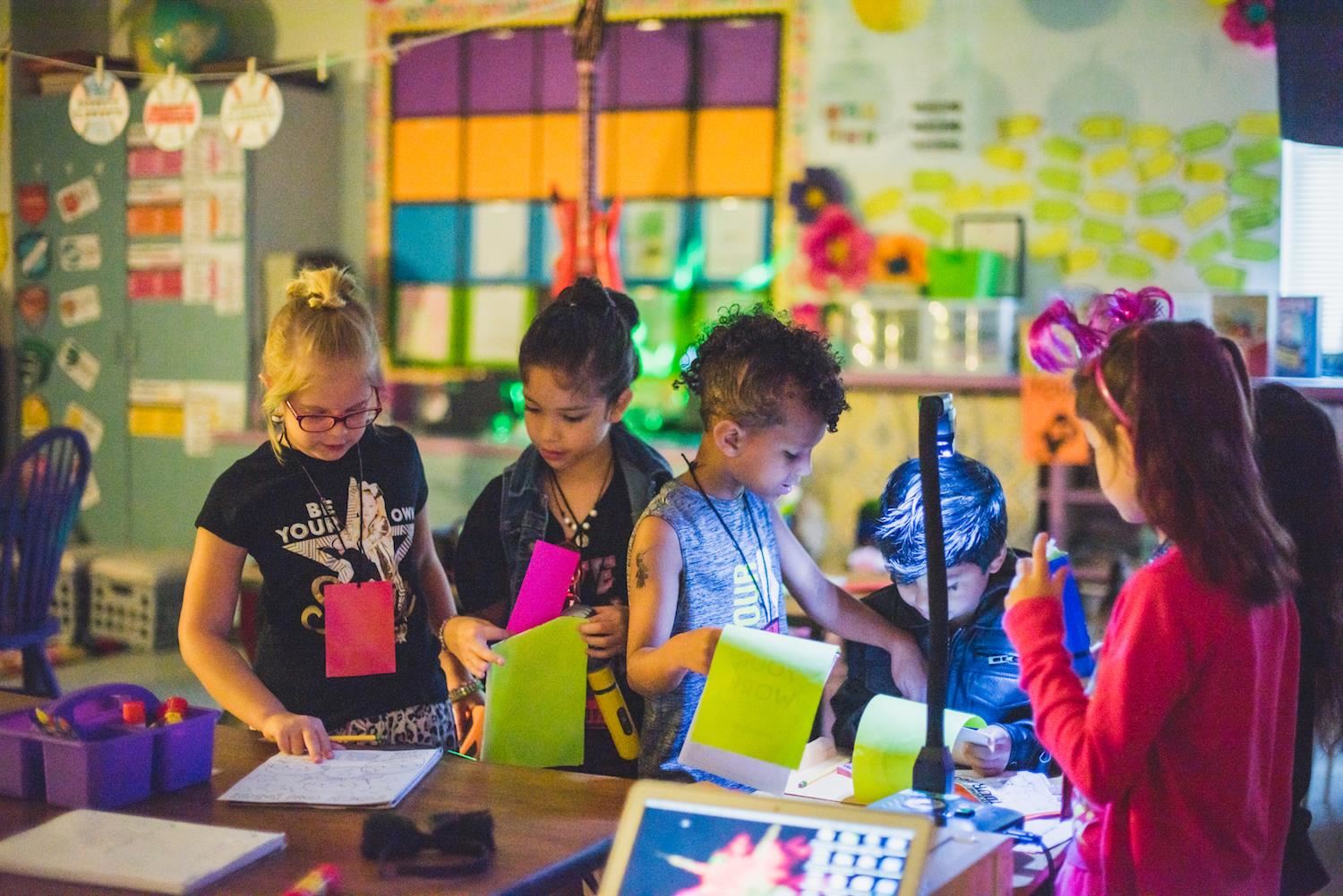 Working as a team, or "band," students collaborated on learning activities themed around concerts, tours, rockstars and favorite songs. One STEM activity challenged students to help Taylor Swift fit more fans into a venue because she oversold her show. Luckily, students at Prairie Trail were on a mission to build towers, using clothespins, popsicle sticks and army figurines, to help solve this problem.
Student experiences like these bring students a chance to not only dress up and have fun, but also enjoy a unique, out-of-the-box day of learning.
Rock on, Prairie Trail! See how others are participating with #RockYourSchool.


---

Prairie Trail Elementary is a Flower Mound, Texas elementary school serving Kindergarten through 5th graders in the Lewisville Independent School District. Follow Prairie Trail on Facebook and Twitter to see more student experiences throughout the school year or visit Best Schools in Texas for more information about joining the Lewisville ISD family.