Return to Headlines
Creekside Elementary Hosts an Evening for the D.O.G.S.
Sept. 18, 2019 — Not too many students would pass up a pizza meal, but inviting along special guests to their school campus in the evening for dinner? That's an even better treat. Creekside Elementary recently hosted its annual Watch D.O.G.S. kickoff pizza night for a crowd of parents and their children.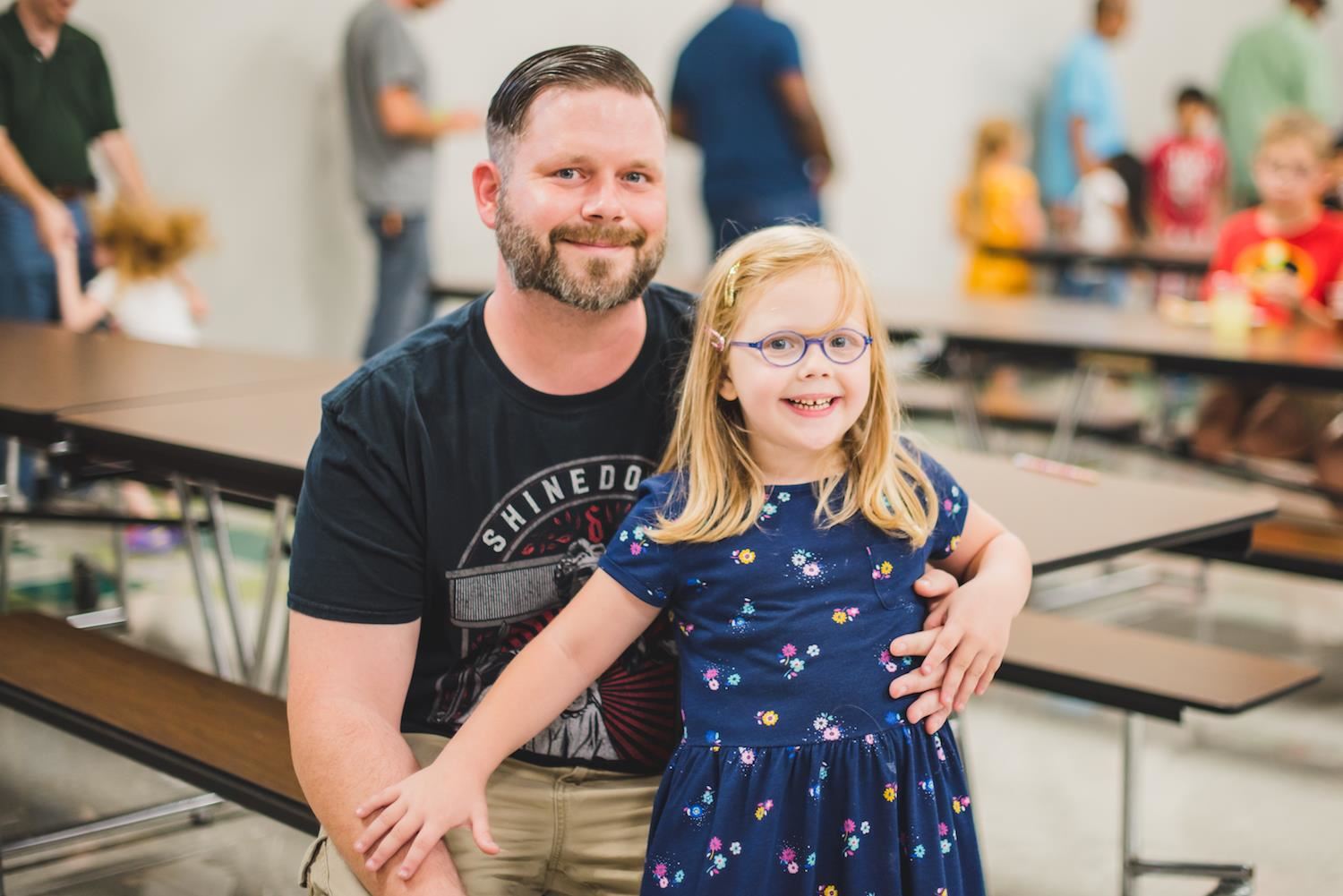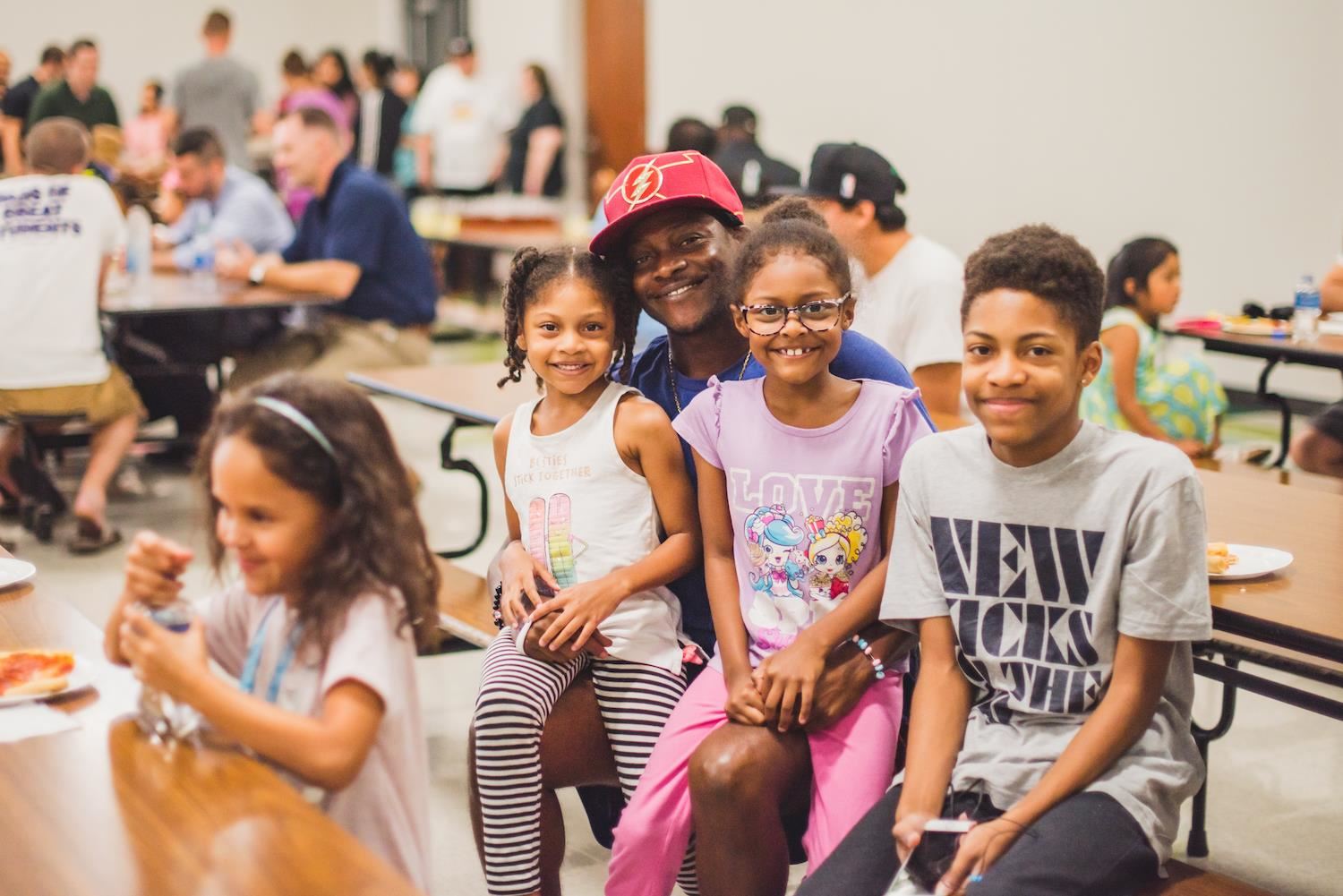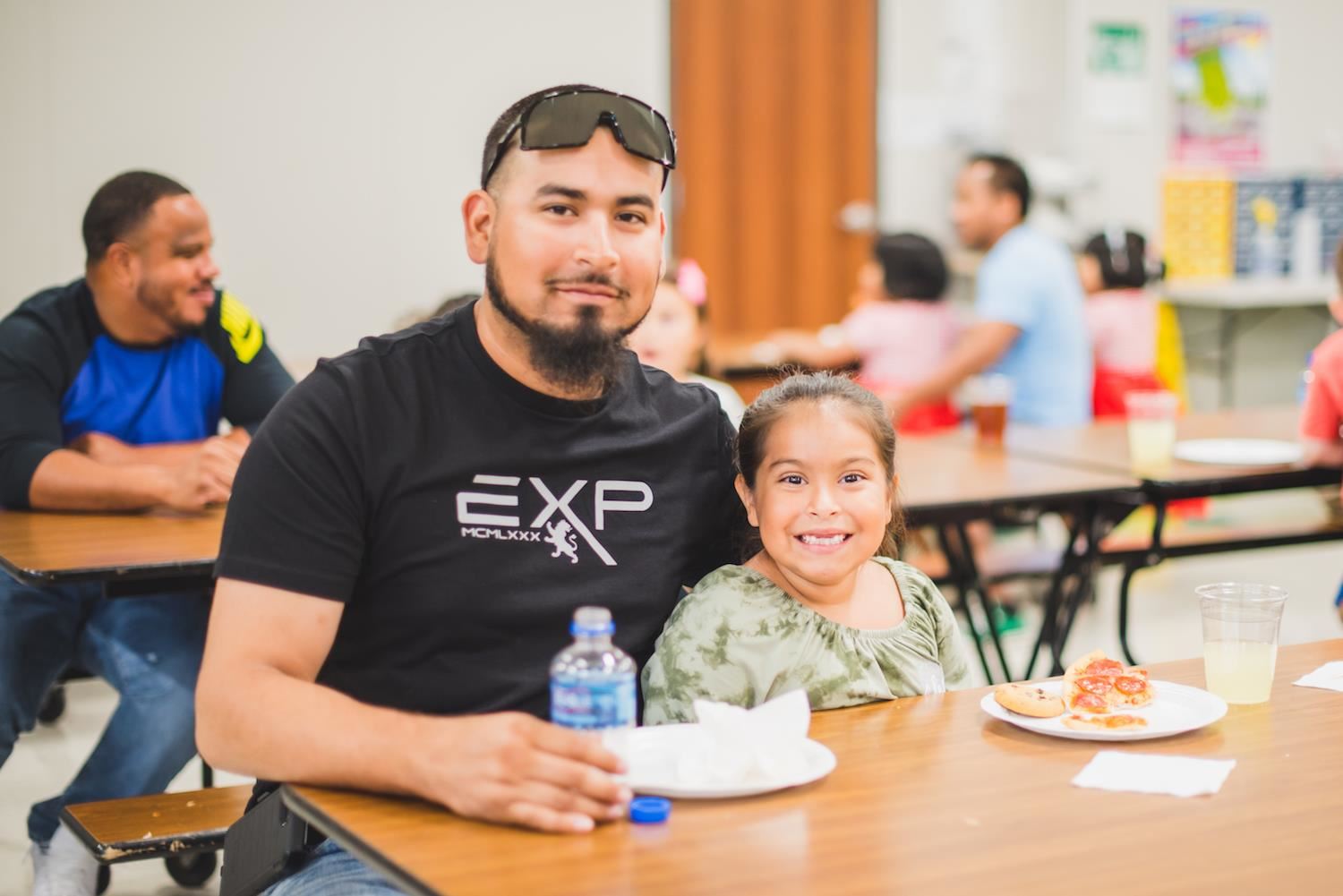 "Creekside was the first campus to bring the Watch D.O.G.S. program to Lewisville ISD several years ago, and now it's spread across the district," Creekside Principal Rod McGinnis said.
Dads of Great Students (Watch D.O.G.S.) is a national program that encourages fathers and parental-figures to volunteer in schools, become positive role models for students, and be an extra set of eyes for campus staff.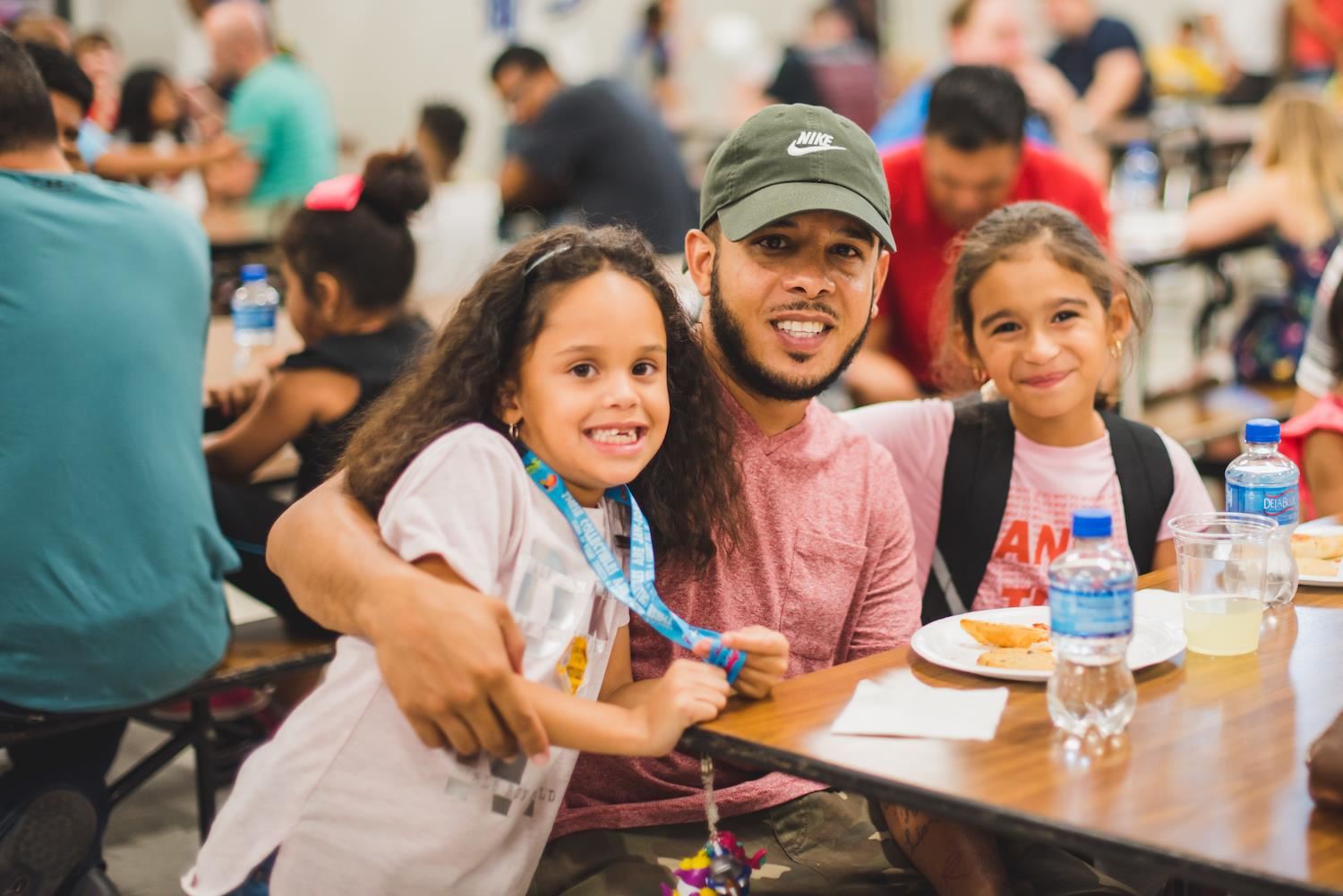 That very first pizza night, more than six years ago, Bob Wrestler was there to fill in for his son who was away on a business trip. His two Creekside granddaughters asked if he could accompany them and he was in (for the free pizza, of course).
"I didn't know there was anything about a Watch D.O.G.S. program," Wrestler said. "But, we watched a video and I was hooked. I thought, 'This is something that schools need. I'm retired, and I can do it.'"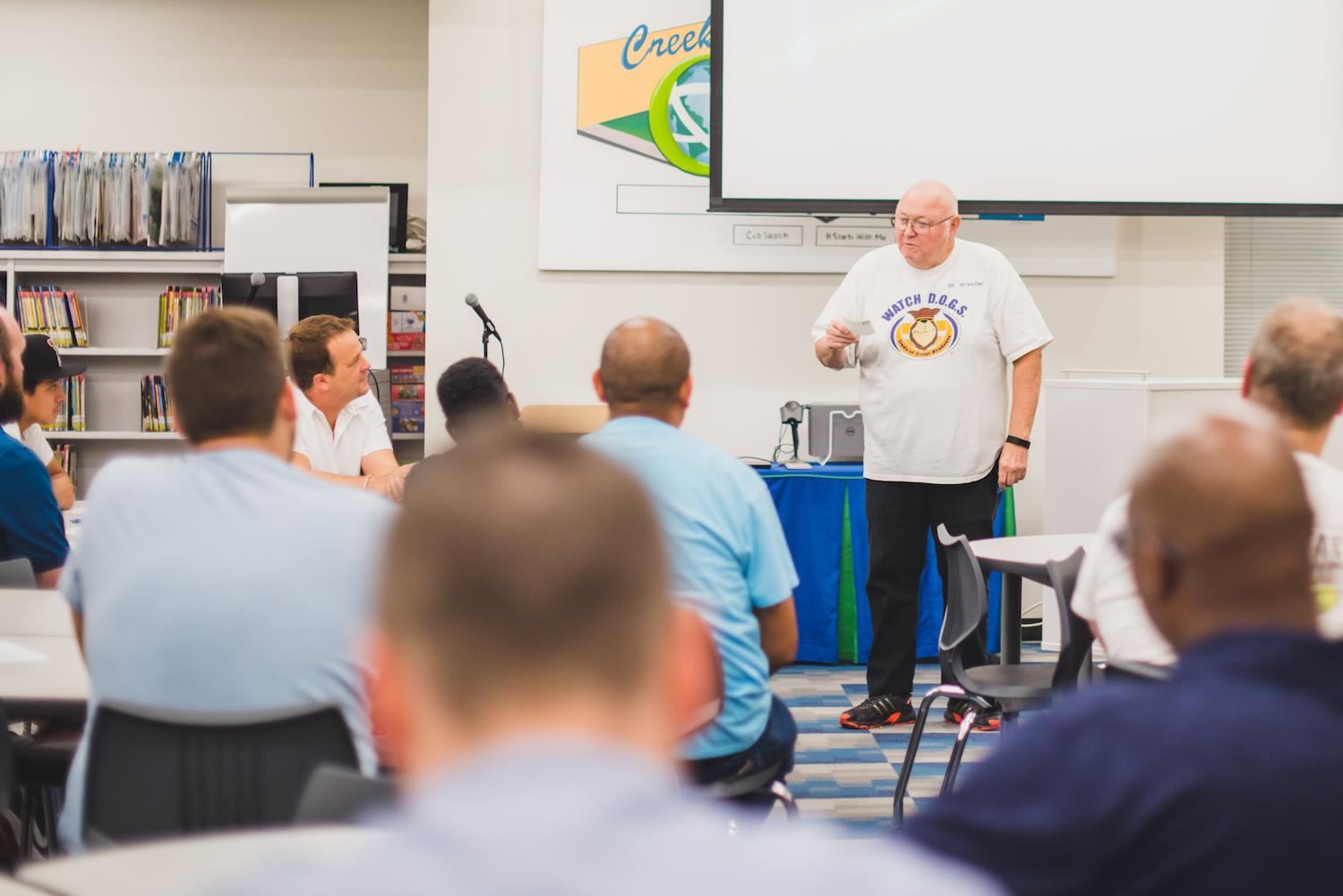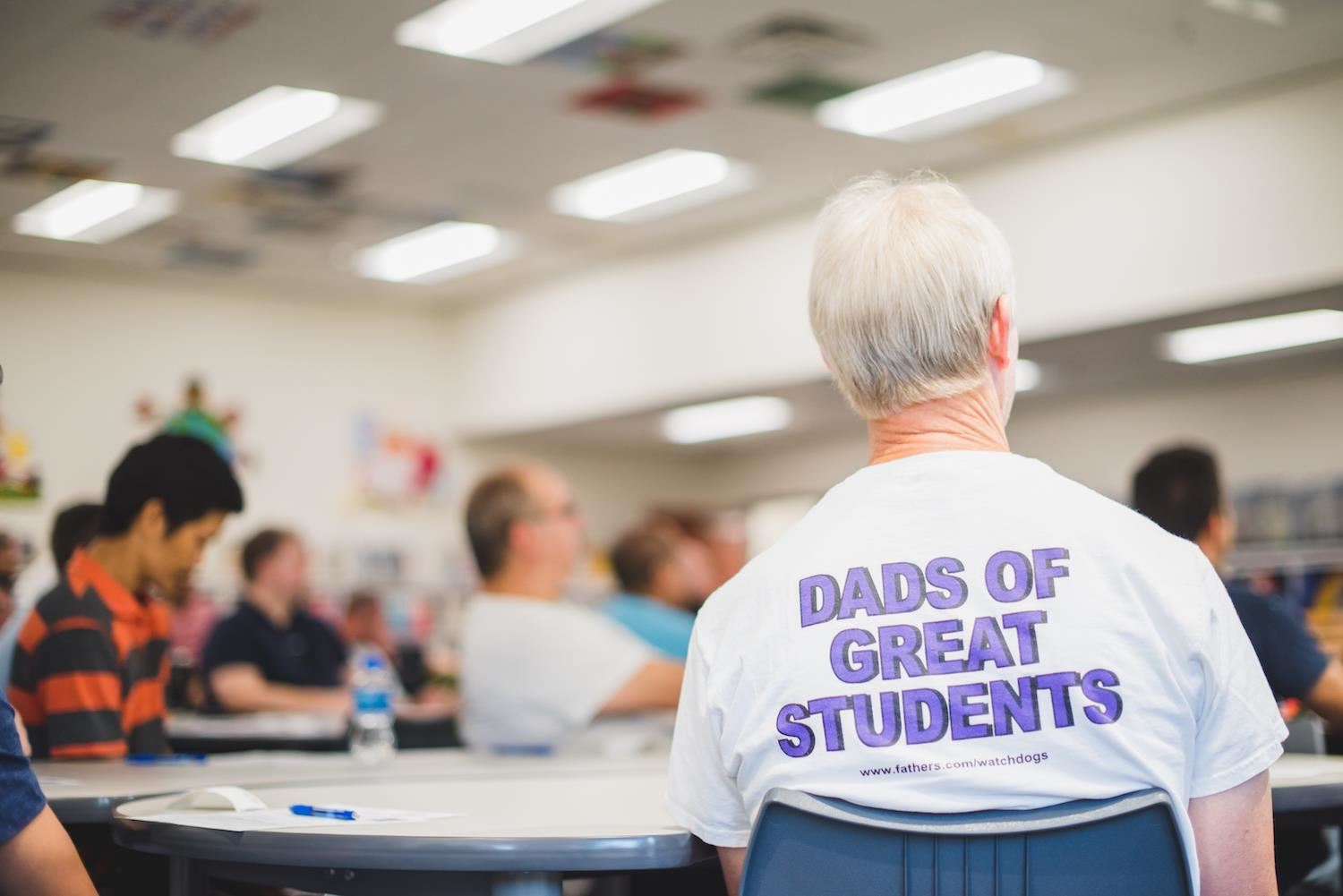 Now, known around Creekside as "Top Dog" or "Grandpa," Wrestler encourages other dads, grandfathers and caretakers to get involved with the campus.
"Guys, this is special. It is worth every minute you want to spend up here," Wrestler said.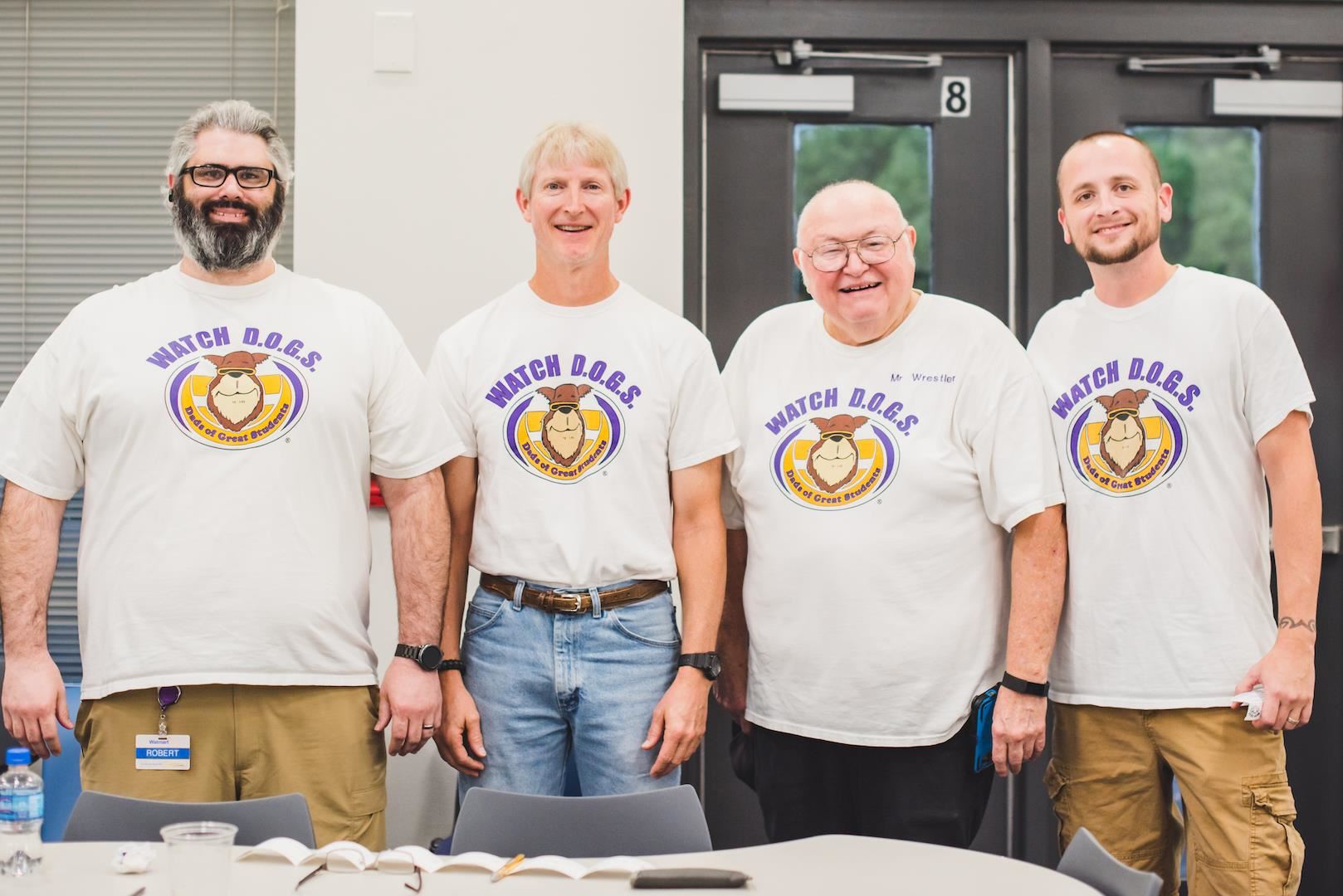 The Watch D.O.G.S. are asked to commit to volunteer one full school day. Many schedule these on their students' birthday, but they also make sure they're looking out for others. If a dad is away because of military service, or unable to be there due to other circumstances, the D.O.G.S. want to know, so they can help be a stand-in on those special days.
Each year, the attendees of this kickoff meeting are charged with filling out a sticker, placing one half on the school's large Watch D.O.G.S. calendar and the other half to keep as a reminder. This simple act shows their commitment and dedication to the campus and serves as a countdown to when their volunteer opportunity will arrive.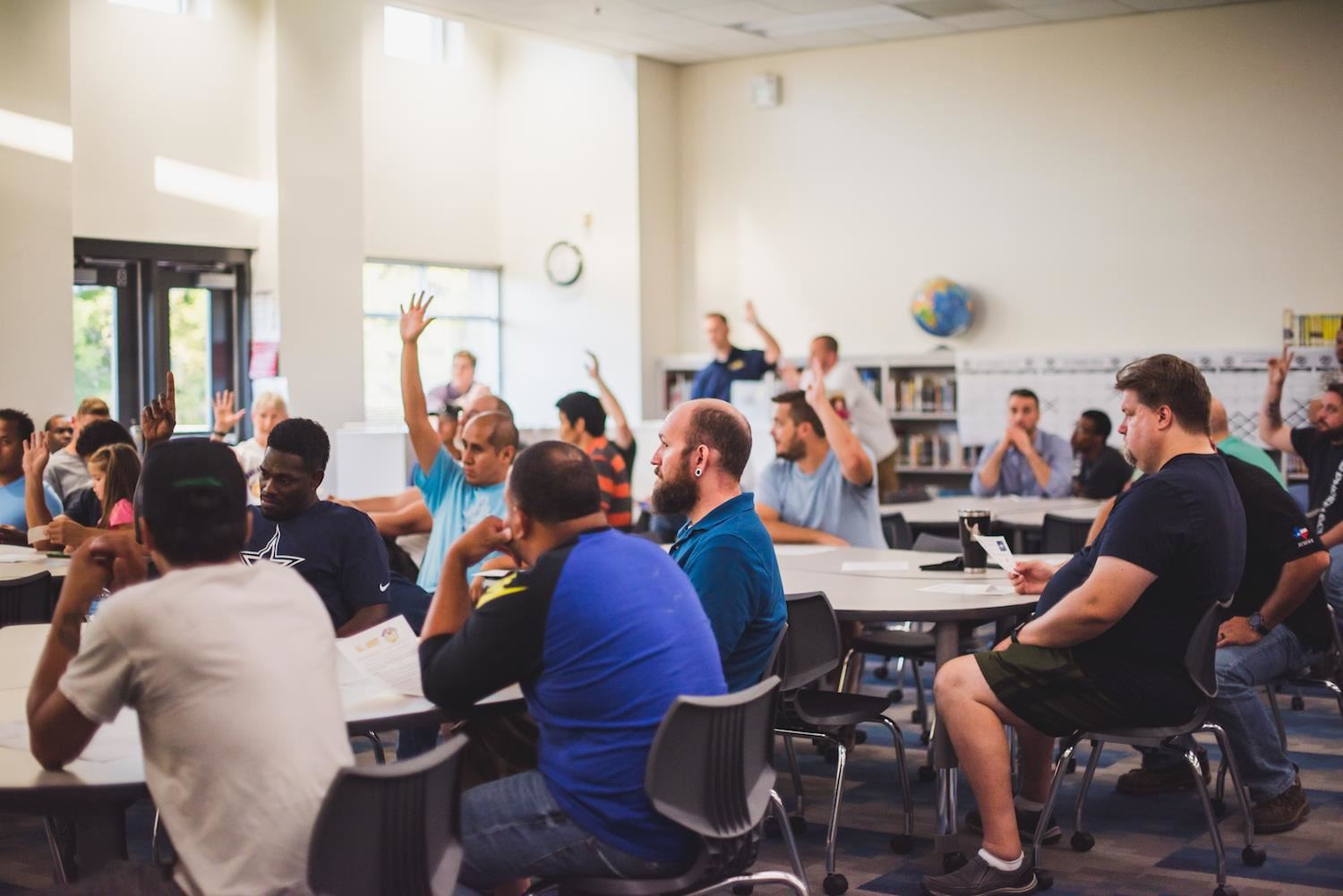 Through generous donations from the local community, evenings like this one are an even greater success. Creekside's partnership with Pizza Inn ensured the Watch D.O.G.S. and their students were well-fed during the kickoff and student-volunteers from Lewisville High School helped serve the meal and spend time with Creekside students when parents left to meet down the hall.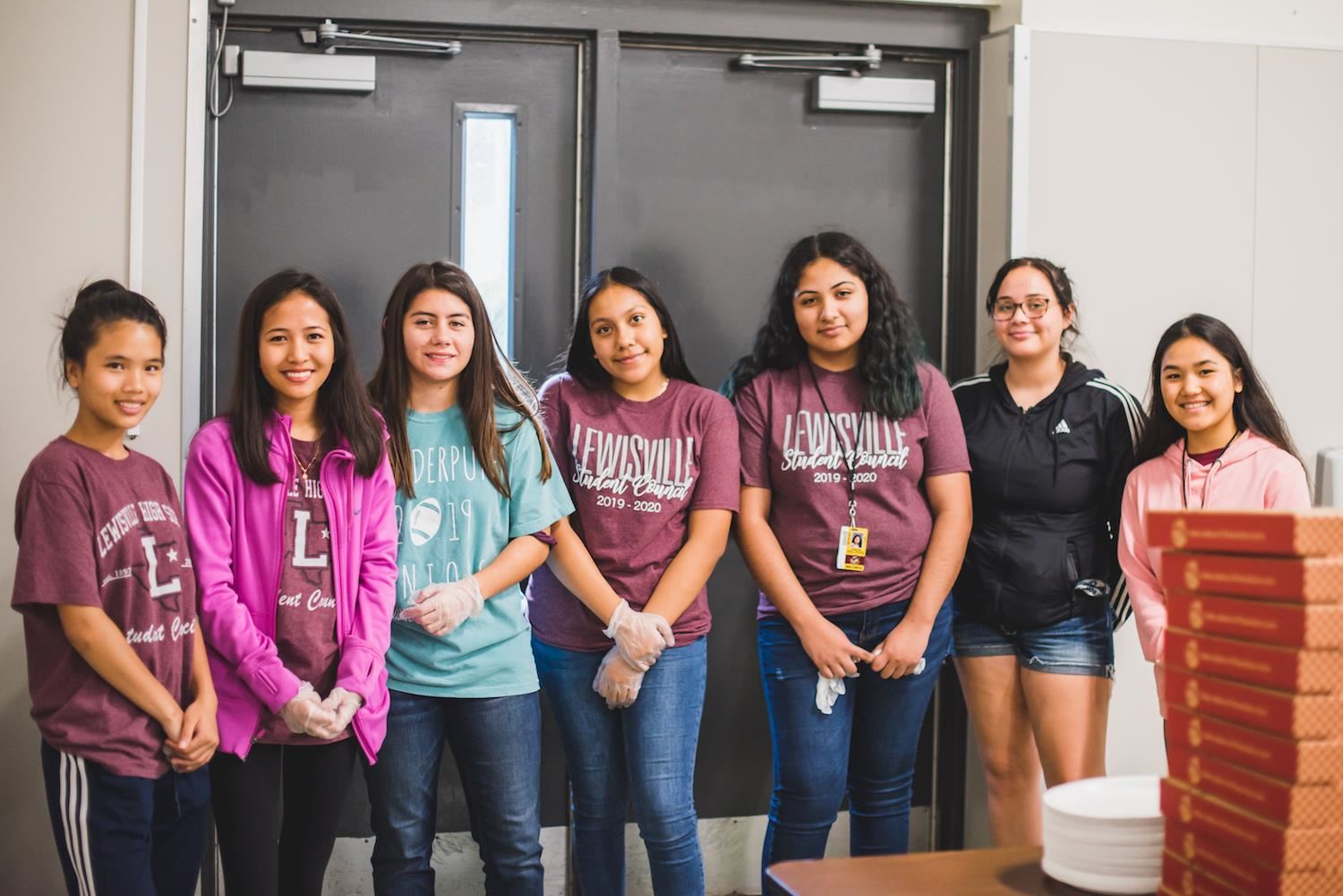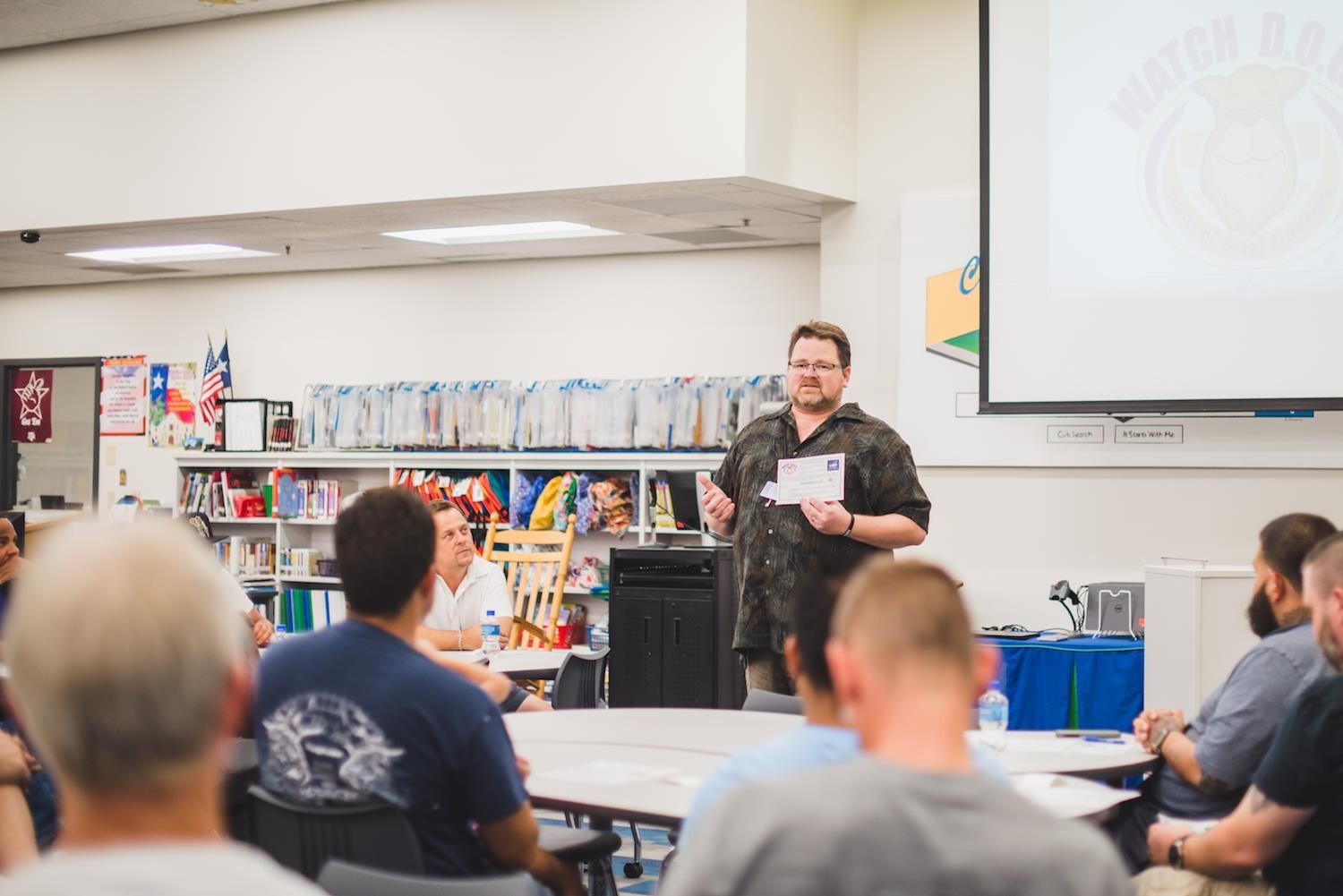 Overall, this event and all the days ahead that Watch D.O.G.S. will be on campus, are yet another way that community engagement is thriving at Creekside Elementary.
These parents came for a slice of pizza and left with a sticker.
A sticker, Wrestler says, that "means a lot."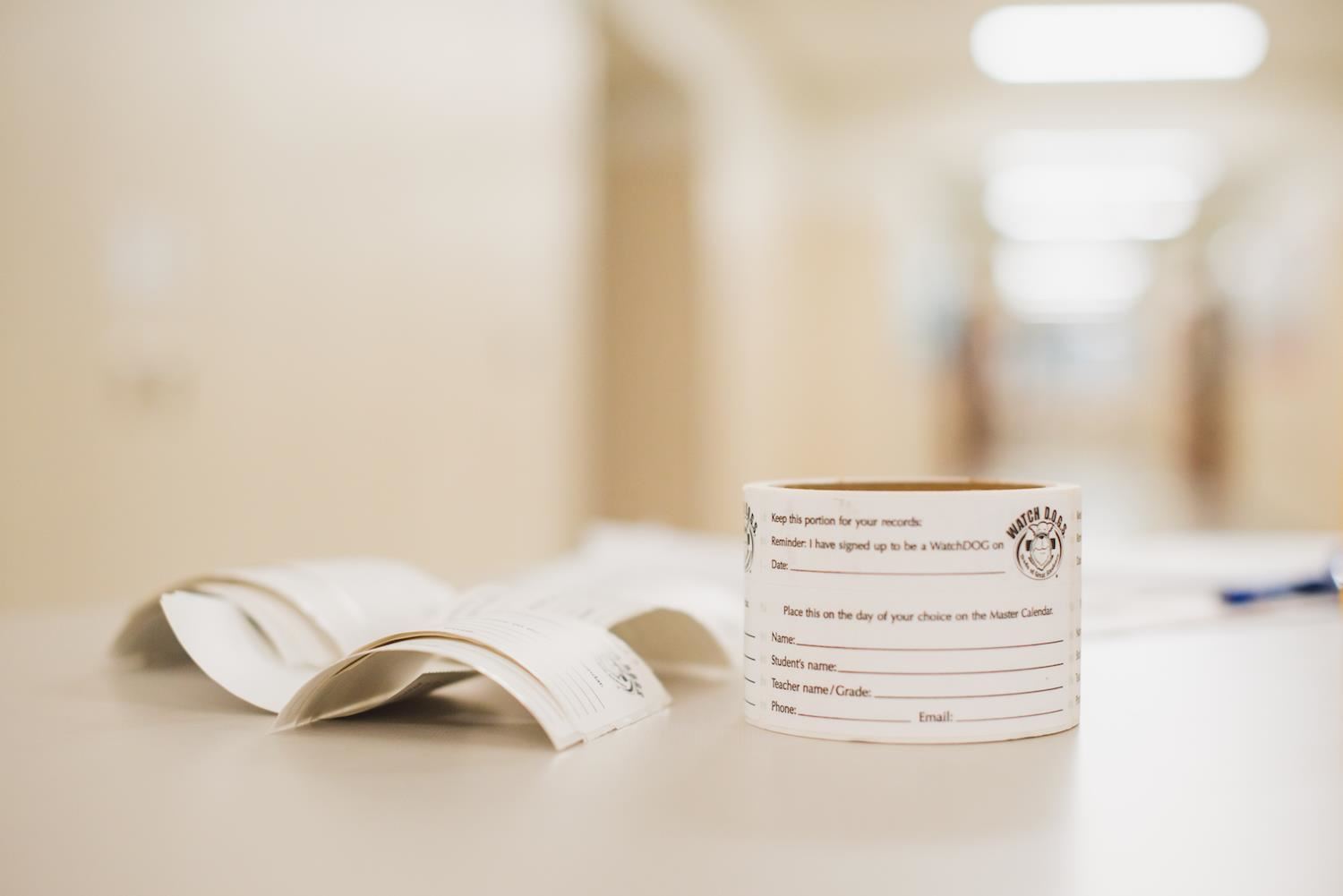 To get involved at Creekside, and other Lewisville ISD schools, start by signing up as a volunteer at lewisvilleisd.voly.com.
_______________

Creekside Elementary is a Lewisville, Texas elementary school serving Kindergarten through 5th grade in the Lewisville Independent School District. Follow Creekside on Facebook and Twitter to see more student experiences throughout the school year or visit Best Schools in Texas for more information about joining the Lewisville ISD family.