Return to Headlines
Griffin Middle School and Peters Colony Elementary Connect the Dots
Middle and elementary students celebrate International Dot Day together
Sept. 13, 2019 — "Make your mark and see where it takes you." That's the sentiment behind International Dot Day, a worldwide celebration of creativity, courage and collaboration. Just 10 years young, this holiday has grown from a single classroom being inspired by a book, to thousands of schools across the globe — two, being Peters Colony Elementary and Griffin Middle School.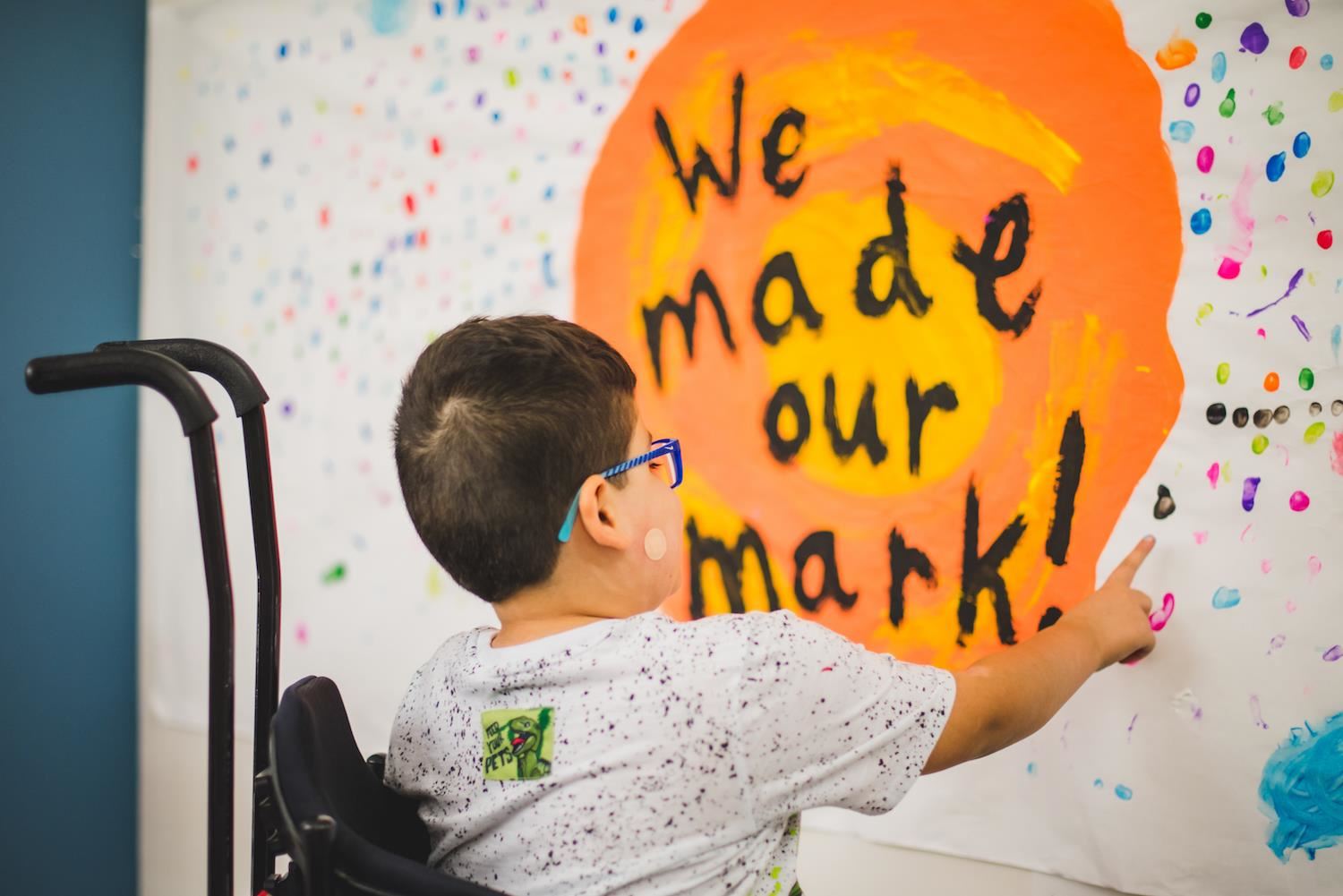 With the assistance of their neighbors from Griffin Middle School, elementary students visited the Peters Colony library throughout the day, learning from activities focusing around Dot Day and the book that inspired it, "The Dot" by Peter H. Reynolds.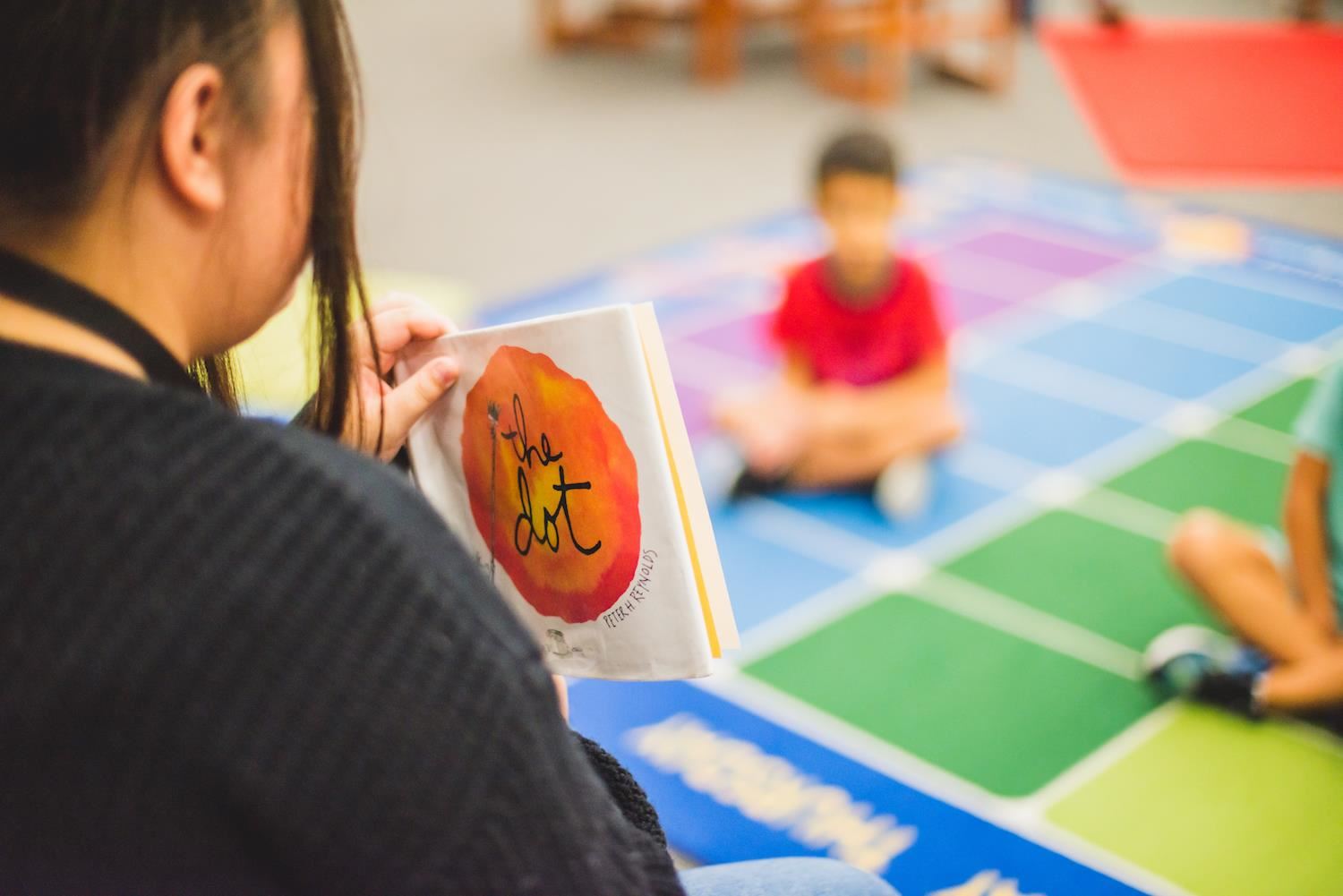 The concept of The Dot is simple: what begins as a small dot on a piece of paper quickly becomes a journey of confidence and self-discovery for a doubting student, Vashti. She learns to be brave, help others and eventually believes she can really "make her mark" on the world.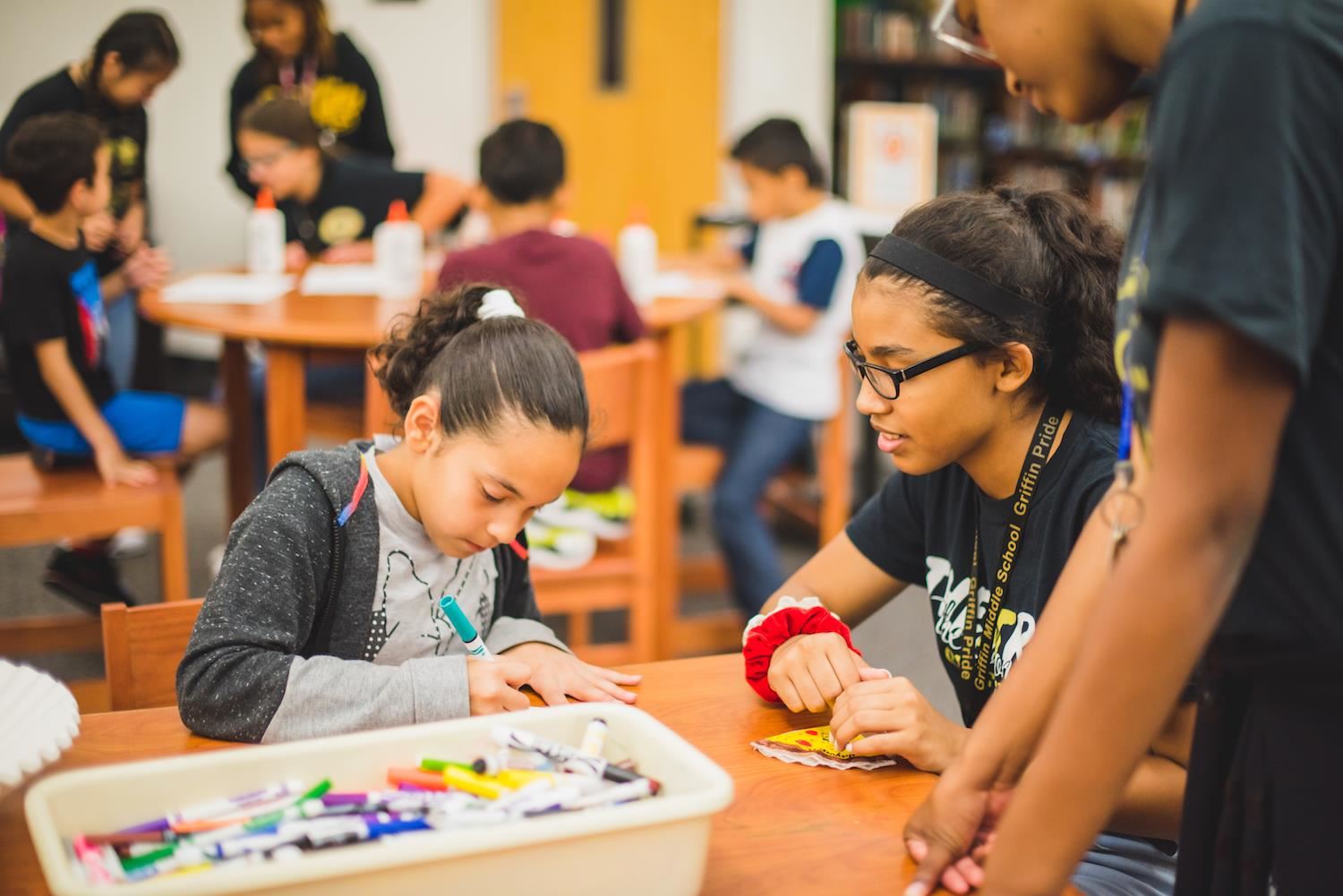 "I believe this book is so valuable because it inspires 'Growth Mindset,' which is the belief that you really are in charge of your own learning, success and abilities," Peters Colony Library Media Specialist Elizabeth Fisanick said. "If you believe you can grow and learn, then you will actually be more likely to."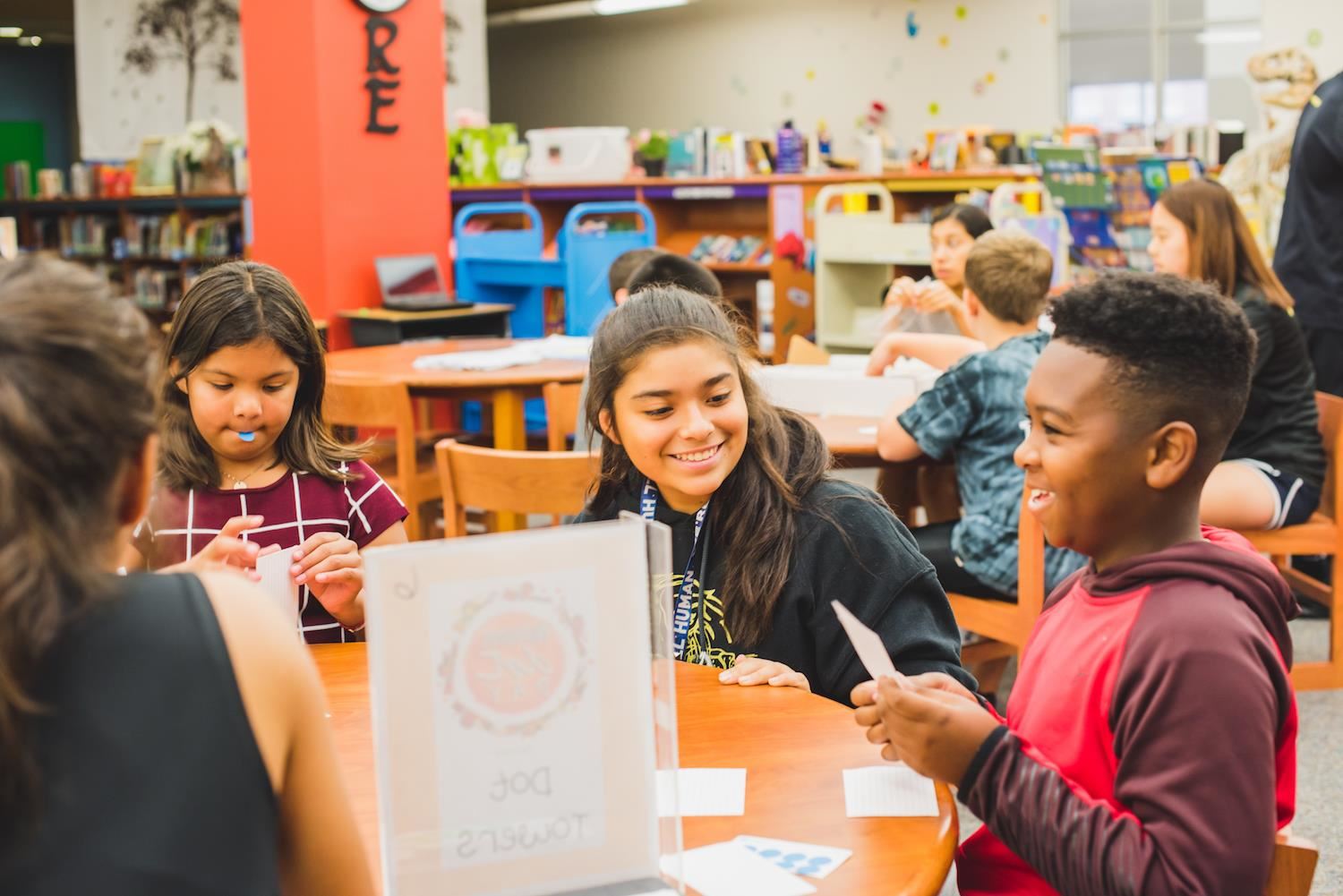 As each class visited the library, younger students rotated through stations, lead by middle-schoolers. These fun activities included learning a new song and dance, morse-code jewelry-making, building paper towers, imaginative coloring, abstract painting, coffee-filter mobiles and a few classics like connect-the-dot worksheets and Twister.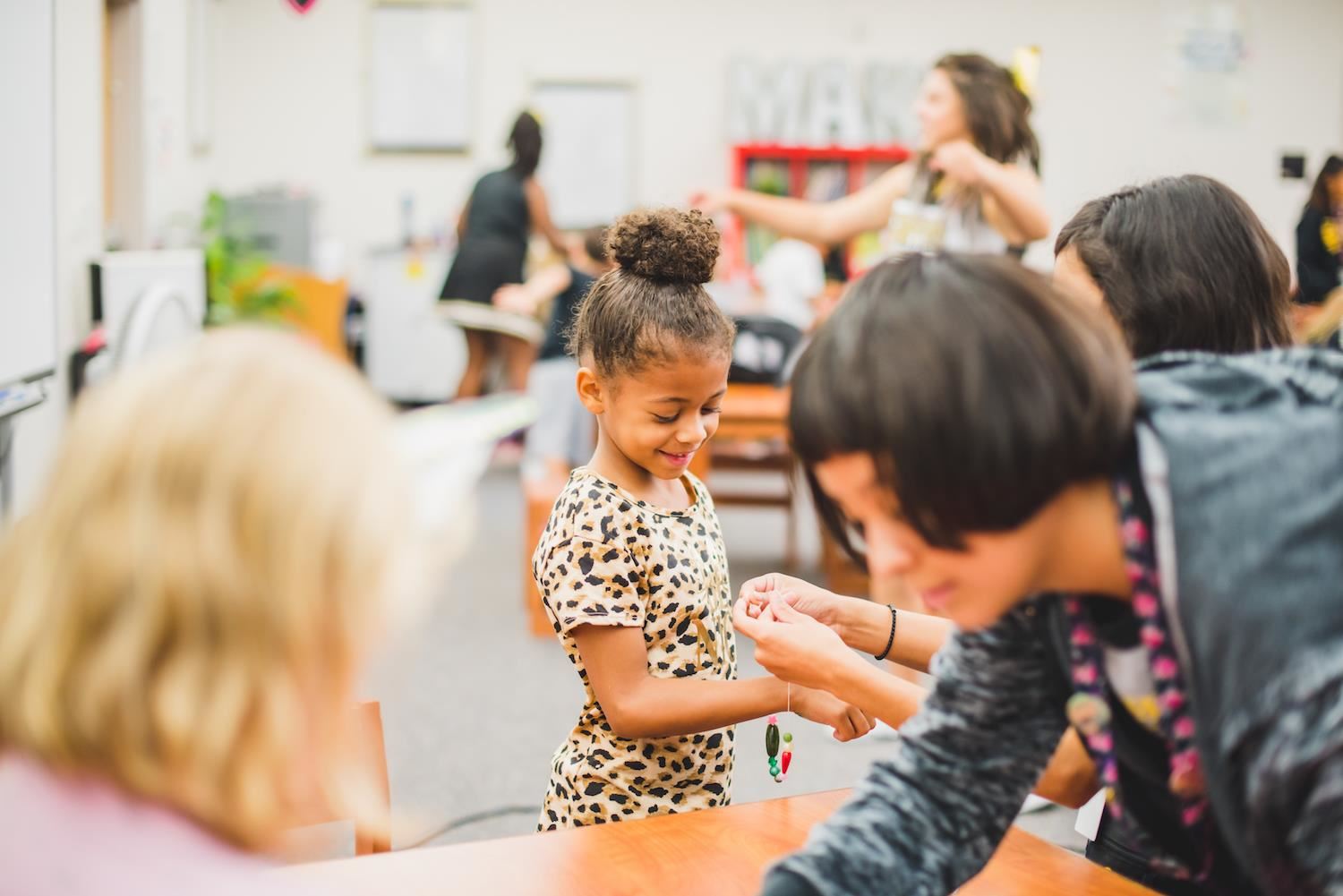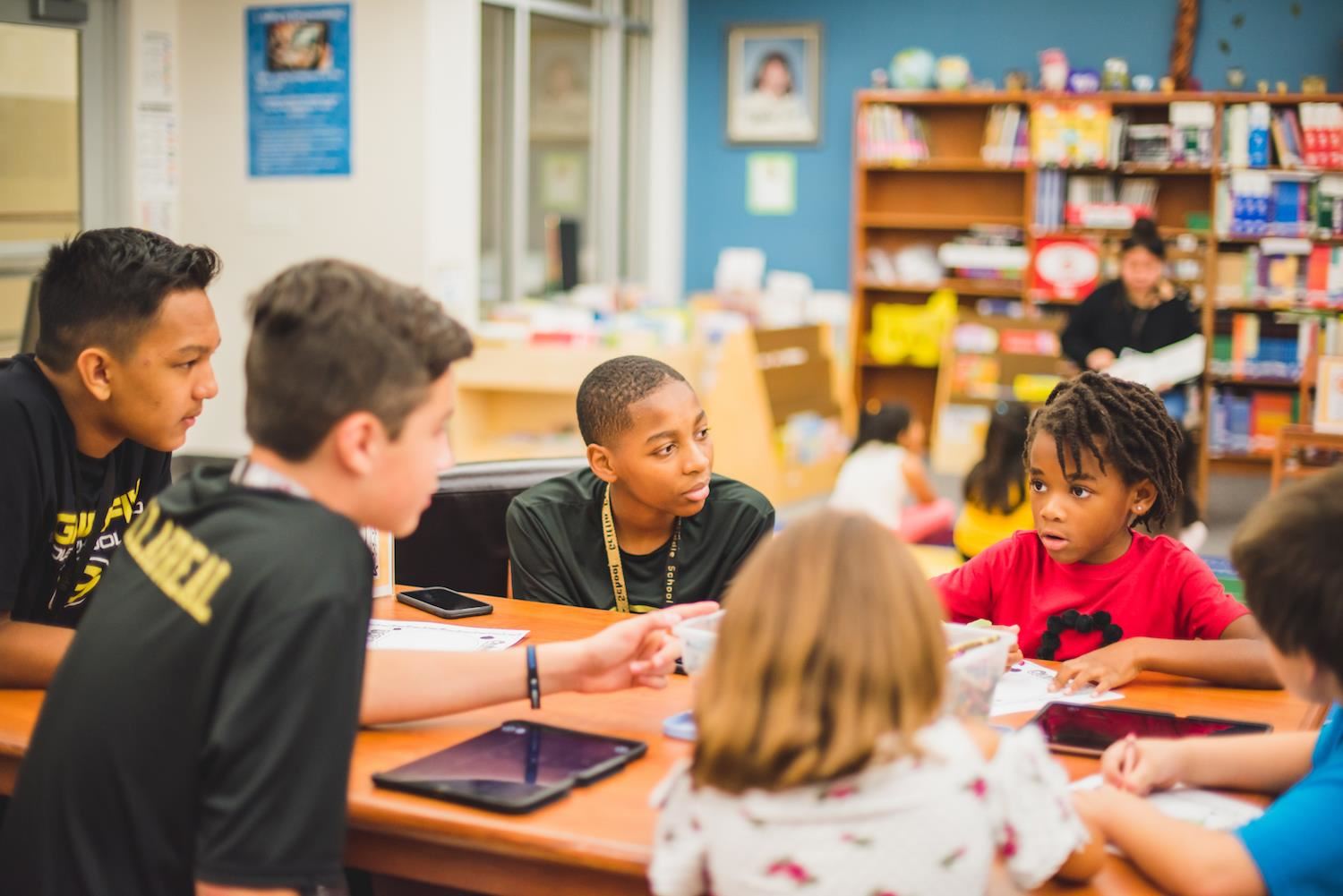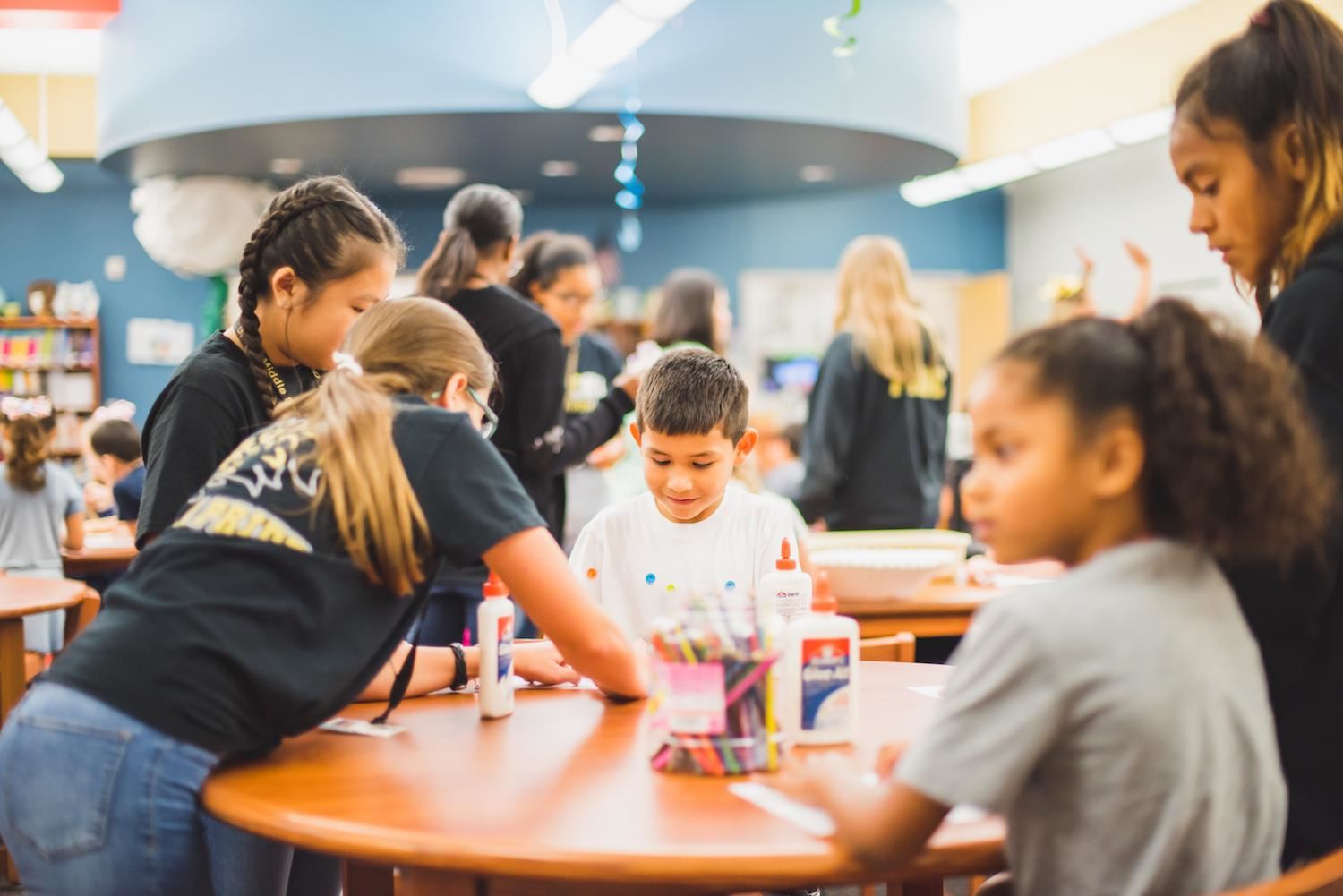 "Today, is about the kids doing activities with dots, to spark their creativity," Griffin student Mikayla Phillips said.
This collaboration between the two schools is possible thanks to the efforts of both Fisanick and Griffin's Librarian, Alejandra Isais.
"Our students knew how important it was to have the privilege to be able to go and be role models to our elementary students. They had the opportunity to teach, guide, and encourage them, and got to experience first hand, just how much the elementary students look up to them," Isais said. "They also knew it was a great responsibility because they were helping shape the youngest members of their own community by modeling behaviors they would like to see in others."
"The Griffin students are relatable role models for our students because they are not that much older than our own students," Fisanick added. "They make terrific cheerleaders for our students, they are always so encouraging and supportive, they want to see our little ones succeed! This is a great cross-campus collaboration."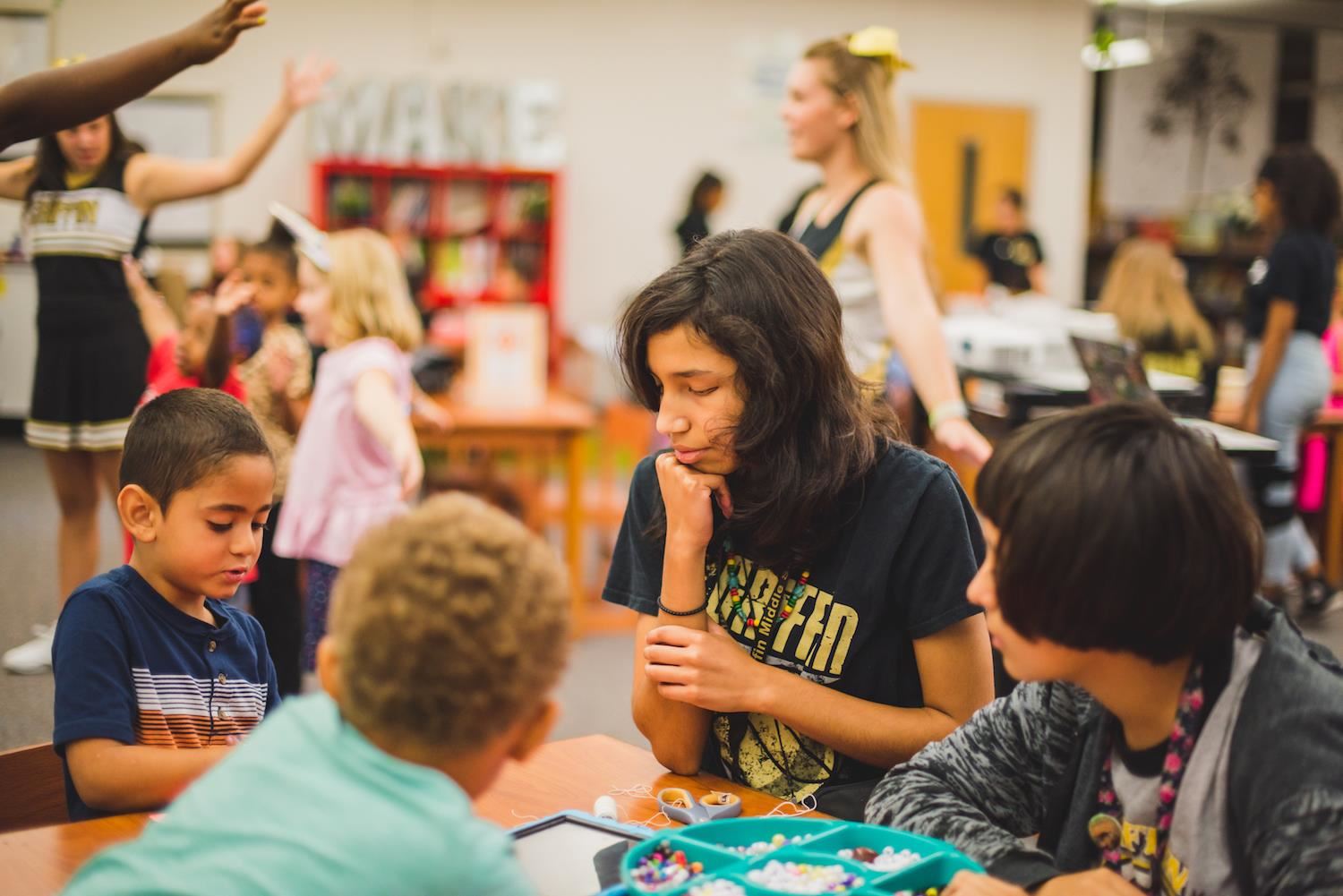 For many middle school students, it was a great opportunity to not only serve as a mentor to others but also visit their old stomping grounds.
"I feel like being here helps bring back memories from whenever we were here," Janelly Gonzalez said. "We got to see our old teachers and it's fun."

"Several of our students were former PCE students, so this was a magnificent opportunity to give back to their school," Isais added. "Just like at the end of the story when Vashti helps a little boy to make his mark, Griffin students helped PCE make their mark and make it matter."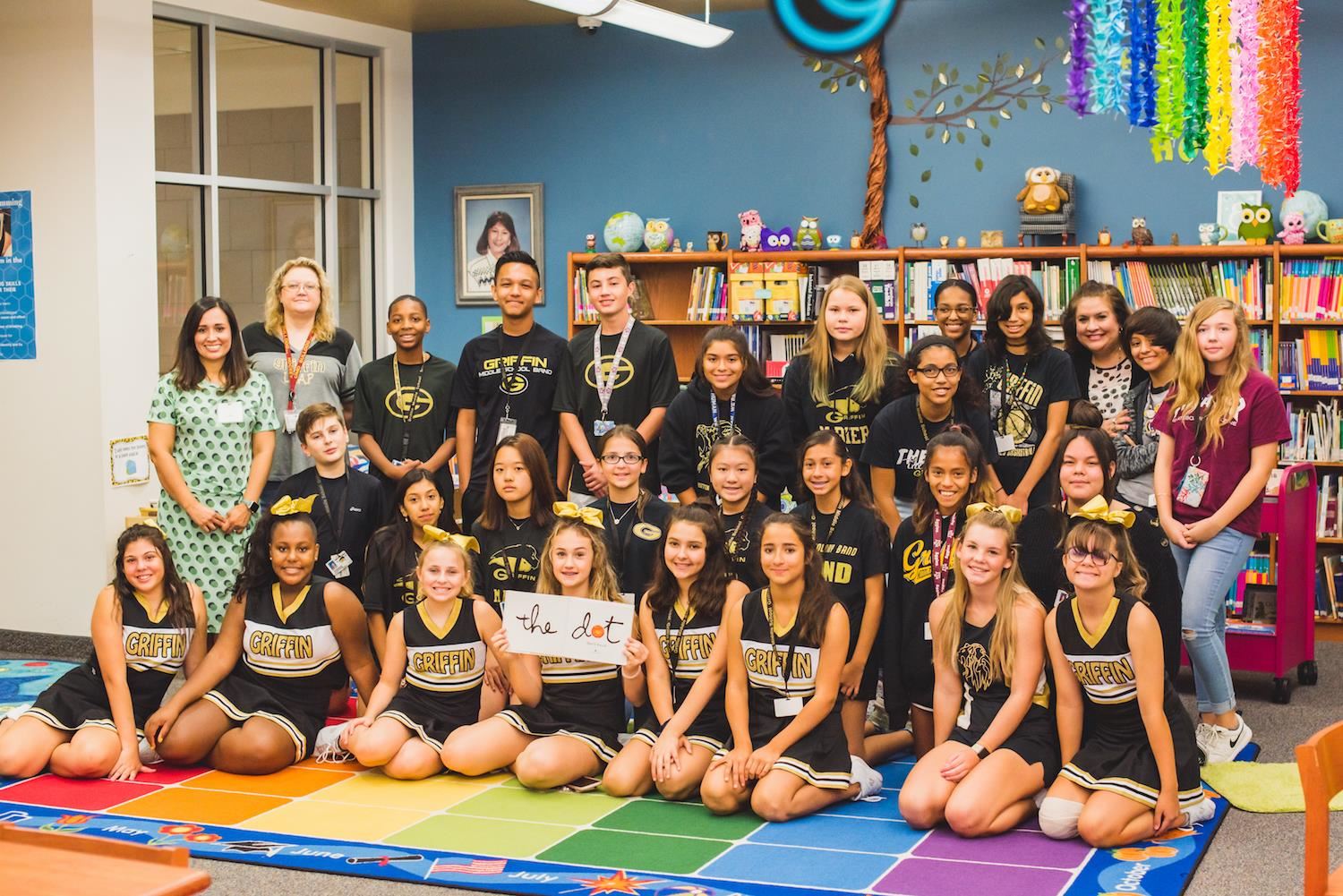 See how others are celebrating Dot Day on Twitter with #DotDay.
---
Peters Colony Elementary and Griffin Middle School are located in The Colony, Texas, serving Pre-K through 8th grade, in the Lewisville Independent School District. Visit Best Schools in Texas for more information about joining the Lewisville ISD family.