Return to Headlines
Forest Vista Kindergarteners Say "Thank You" to Familiar Helper
Students inspired by fellow LISD peers to perform act of kindness
Sept. 13, 2019 — For the past year, Lewisville ISD has moved full steam ahead with its kindness initiative. The district has touted the motto, "start a ripple, create a wave." Last month, kindergarteners from Castle Hills Elementary kicked off the new school year with a gift of appreciation for their crossing guards. That act of kindness inspired kindergarten teachers, parents and students at Forest Vista Elementary to spread kindness to those in their community.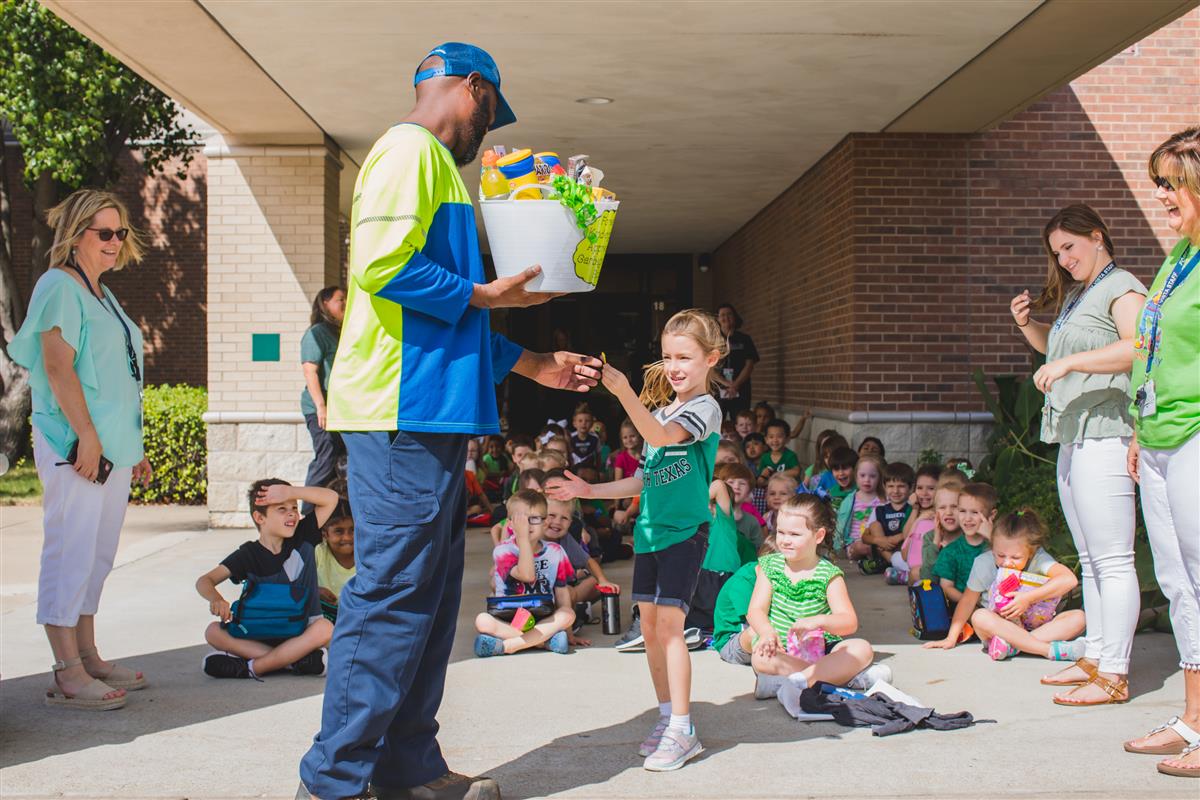 Forest Vista kindergarteners and their teachers wanted to extend their appreciation to someone special, and knew exactly who they wanted to thank — "Mr. Robert." Mr. Robert is a sanitation employee for Republic Services, and Forest Vista is a part of his route. The week prior, kindergarten teacher Ms. Sheila Loftis reached out to Mr. Robert to see when he would be stopping by Forest Vista the following week.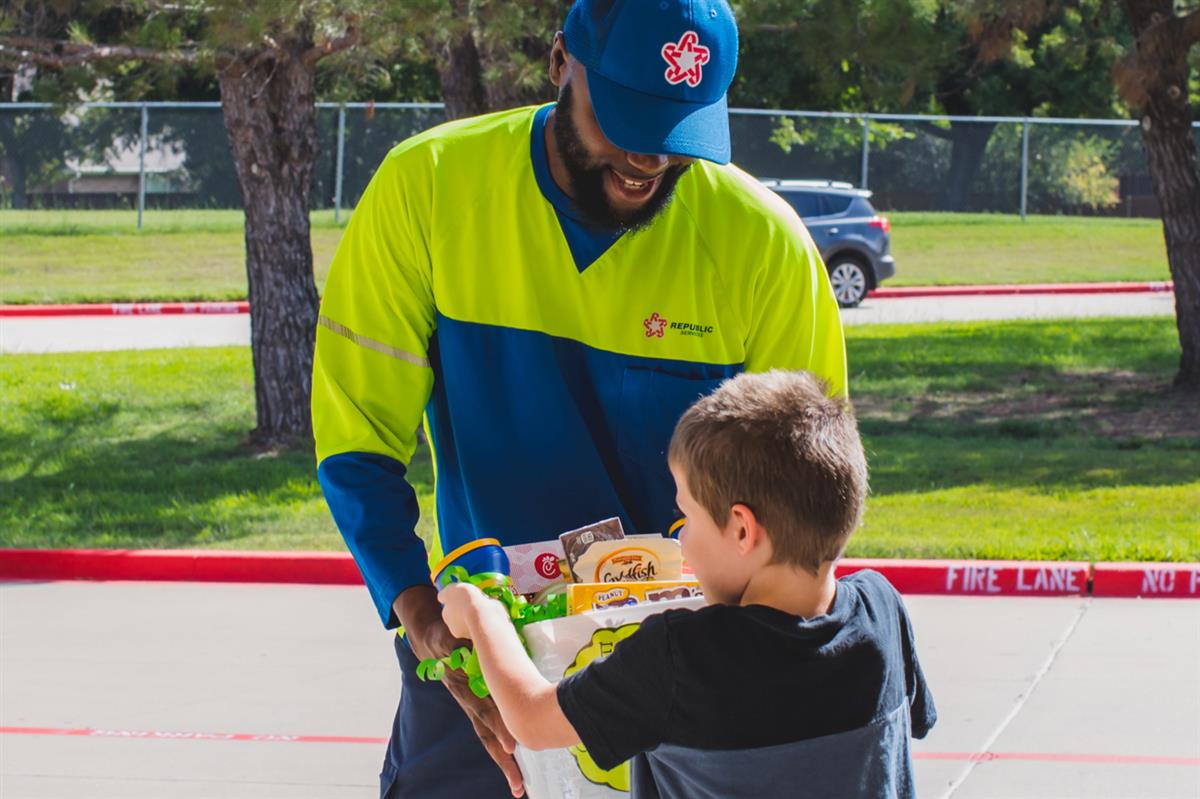 On Sept. 12, the kindergarteners and teachers presented a banner, basket of goodies — snacks, drinks and gift cards — and a roaring, "thank you" to Mr. Robert. One student even jumped up to give Mr. Robert a flower she had picked just for him. He expressed his gratitude, and reminded the young students to always pick up their trash and place it in the trashcan so they can help keep their school and community clean.

The kindergarteners have now challenged their school's third graders to perform an act of kindness for the community.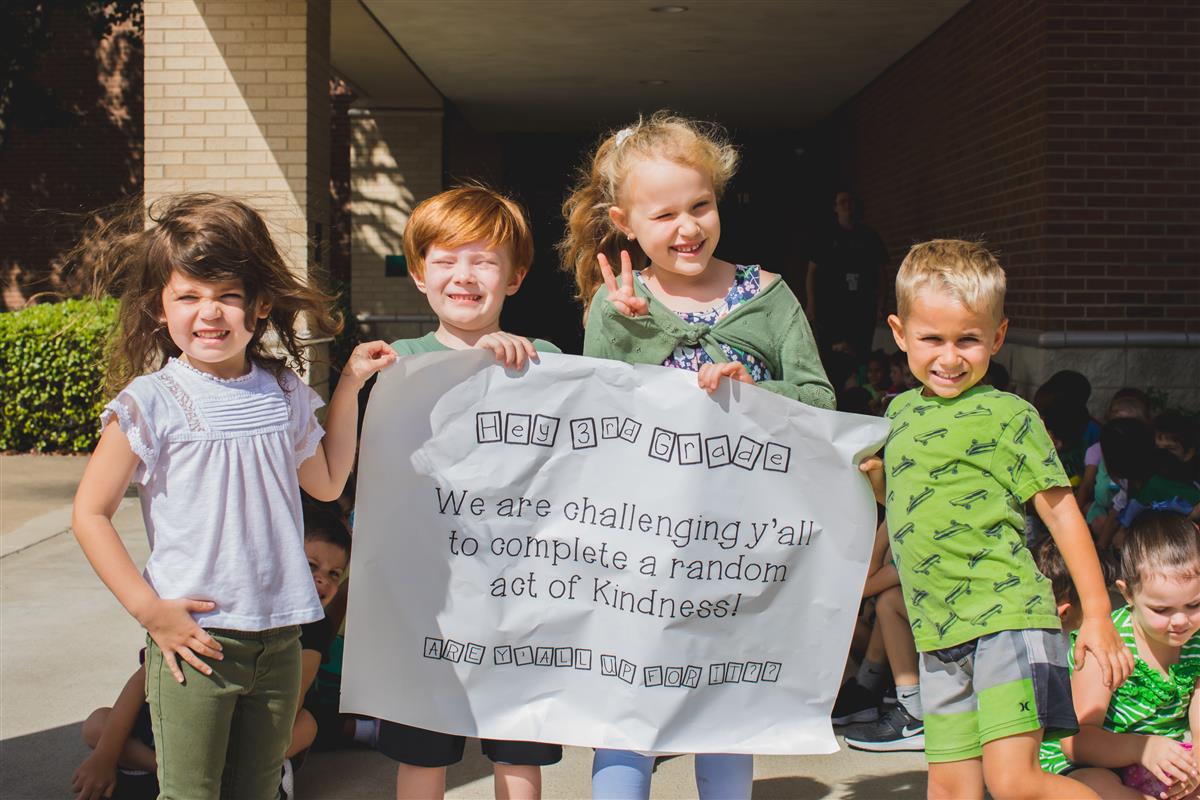 Students across LISD are starting the ripple that creates the wave, and are showing all acts of kindness can make a world of difference.
---
Forest Vista Elementary is a Flower Mound, Texas elementary school serving Pre-K through 5th grade in the Lewisville Independent School District. Follow Forest Vista on Facebook and Twitter to see more student experiences throughout the school year or visit Best Schools in Texas for more information about joining the Lewisville ISD family.