Return to Headlines
Women Business Leaders Inspire Lewisville High School Students
Local chamber invites students to attend influential conference

Sept. 12, 2019 — Lewisville ISD's vision is built on four cornerstones: Student Learning, Student Experience, Community Engagement and Resource Stewardship. Forging strong relationships and partnerships with local businesses, organizations and community leaders not only ensures the success of the district, but also provides an avenue for students to receive experience beyond the classroom walls.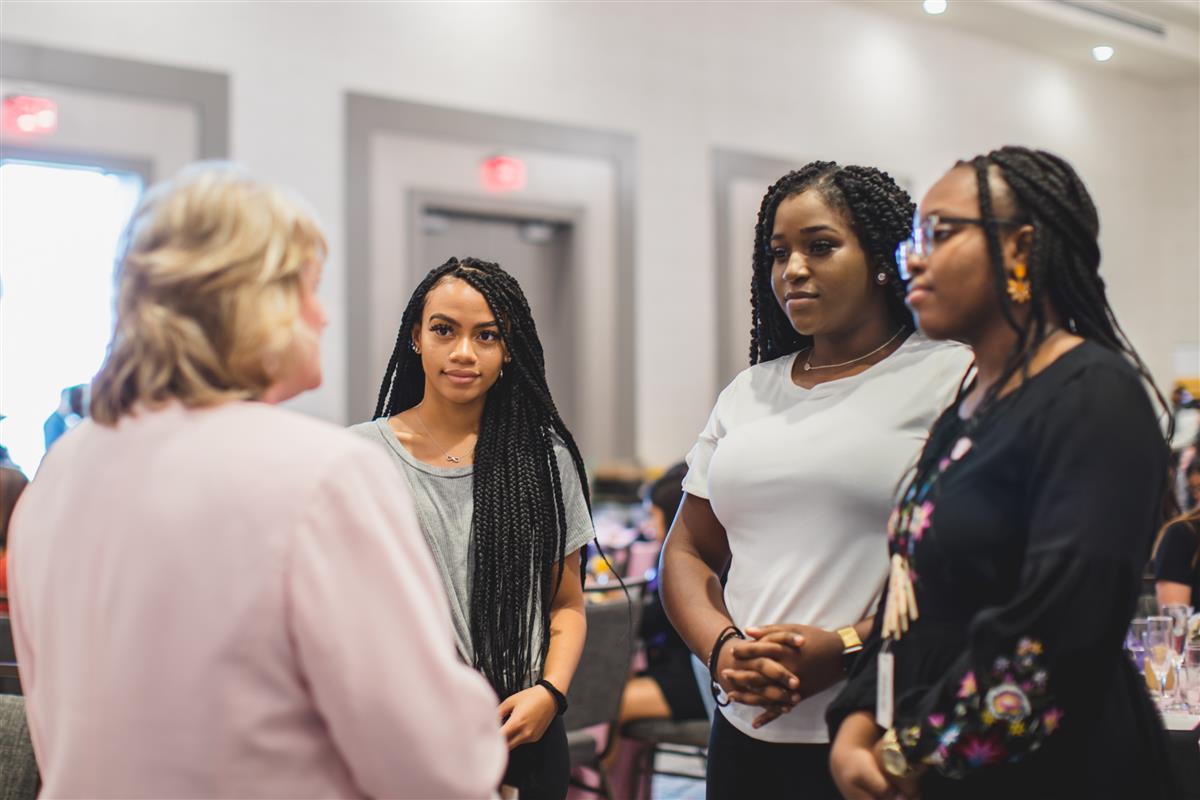 On Sept. 6, 30 students from Lewisville High School were invited to join local business women for the Lewisville Area Chamber of Commerce's Women of Influence Network Imagine Conference & Marketplace. The purpose of the event was to connect professional women in Denton County with other like-minded women professionals. The 30 young women from LHS included students from the Business INCubatoredu course and student council members.

"The Imagine luncheon and marketplace was a wonderful opportunity of experiential learning for our Lewisville High School female leaders and business students," LHS Business and Marketing teacher Valerie Cooper said. "It was also really neat to watch these students step out of their comfort zone, walk up to vendors, shake hands, trade stories, play games, and receive powerful words of advice and encouragement."

Cooper, who also teaches the INCubatoredu course, added, "As a teacher, I can teach and build upon the skill sets needed to be successful in life, but I don't always get the opportunity to watch my students take those skills and apply them like I did at this event. It was such an inspiring day."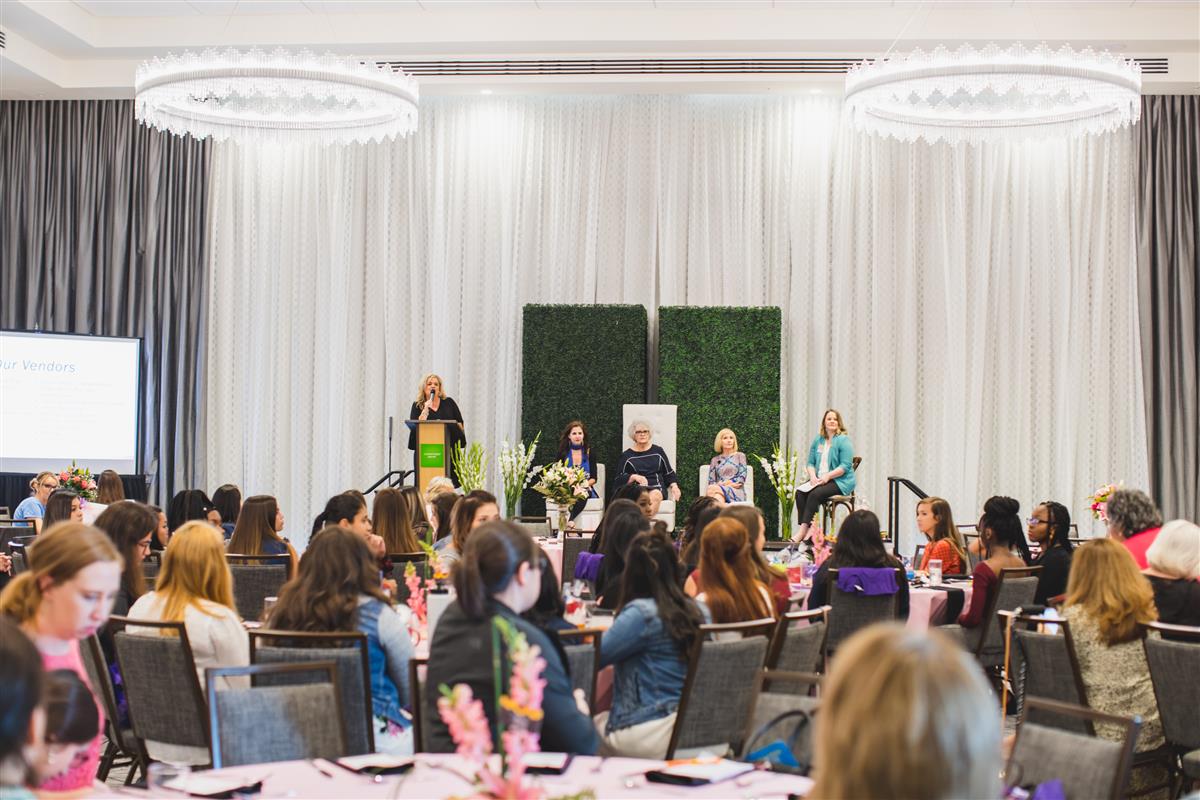 Not only did the students mix and mingle with local businesses and professionals, they also had the opportunity to hear from women community business leaders. After enjoying a marketplace comprised of nearly 20 vendors, students joined the other event attendees to hear from a panel moderated by Ann Pape Wilson, Communities in Schools of North Texas CEO. The panelists were Ann Burt, Senior Public Affairs Specialist for Mary Kay, Inc., which last year opened its new manufacturing, research and development facility in Lewisville; Susie Carter, CEO of Lewisville-based Mixed Media Creations; and Donna Barron, City Manager for the City of Lewisville. The panelists offered words of wisdom to attendees and described their experiences as women working in the business world.

Following the panel discussion, Linda Rutherford, Senior Vice President and Chief Communications Officer for Southwest Airlines served as the keynote speaker. After her presentation, several LHS students met with Rutherford to ask questions about her career and for advice for their own futures.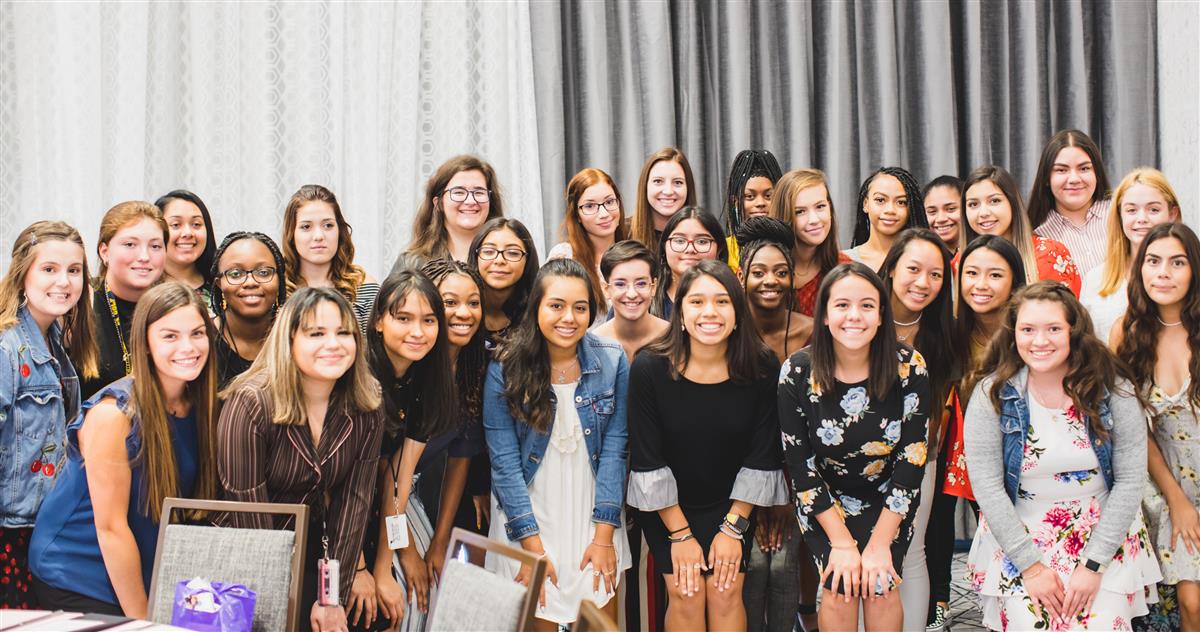 "The Imagine Conference was very inspiring for women to be empowered and confident in the business world, and the conference also taught us ways to be better listeners," said Brianna Gerun, a junior and INCubatoredu student.

The 30 LHS students walked away from the Imagine Conference & Marketplace with inspiration, knowledge, advice and connections with leaders in their community. From job shadowing to internships, over the years, LISD students have received invaluable real-world experience thanks in part to the community's support.

"A quote that inspired me at the women's conference was, 'If you're not having fun, then you aren't doing it right,'" LHS senior class president Kayla Rios said. "This shows how you need to be passionate and love what you do no matter what. This conference has benefited all the young leaders by letting us get the chance to hear stories and get advice from amazing women leaders."


---
Lewisville High School is a high school located in Lewisville, Texas in the Lewisville Independent School District. Follow the Lewisville High School Fighting Farmers on Facebook and Twitter to see more student experiences throughout the school year or visit Best Schools in Texas for more information about joining the Lewisville ISD family.