Return to Headlines
VIDEO | LISD Topping Out Ceremony
See the latest construction progress for TECC-West opening in the Fall of 2020.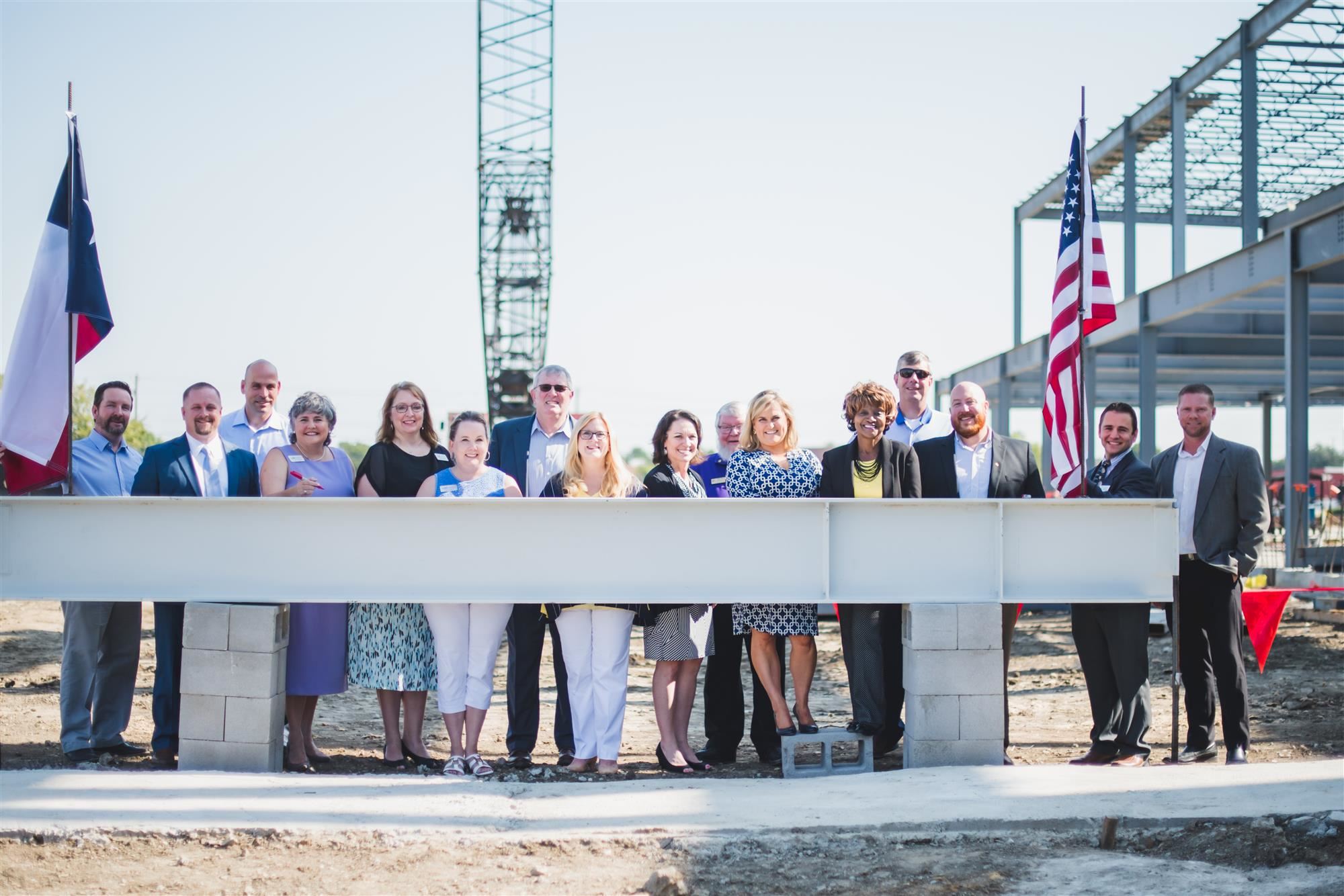 Aug. 29, 2019 — Lewisville ISD, Stantec and Northstar Builders celebrated the last beam placement on the Technology, Exploration and Career Center West (TECC-West) with a special Topping Out Ceremony. Dignitaries and guests received tours of the facility, signed the beam before it was hoisted into place and enjoyed lunch with the campus construction team.

LISD voters in 2017 approved the district's bond referendum, which included a new career center on the west side of Interstate 35 — intended to replace the aging Dale Jackson Career Center (DJCC).

In August 2020, DJCC will move next to the Lewisville High School Harmon 9th/10th Grade Campus and open its doors as the brand-new TECC-West. All programs from DJCC will transfer to TECC-West, as well as adding the district's culinary program with a student-run restaurant; the district's agriculture programs, which will include a new veterinary technology program; an electrical program with an industry partnership; cybersecurity; and a heating, ventilation and air conditioning (HVAC) program; an industry Standard TV studio for the Arts/AV program; health science medical lab; and a forensics simulation lab.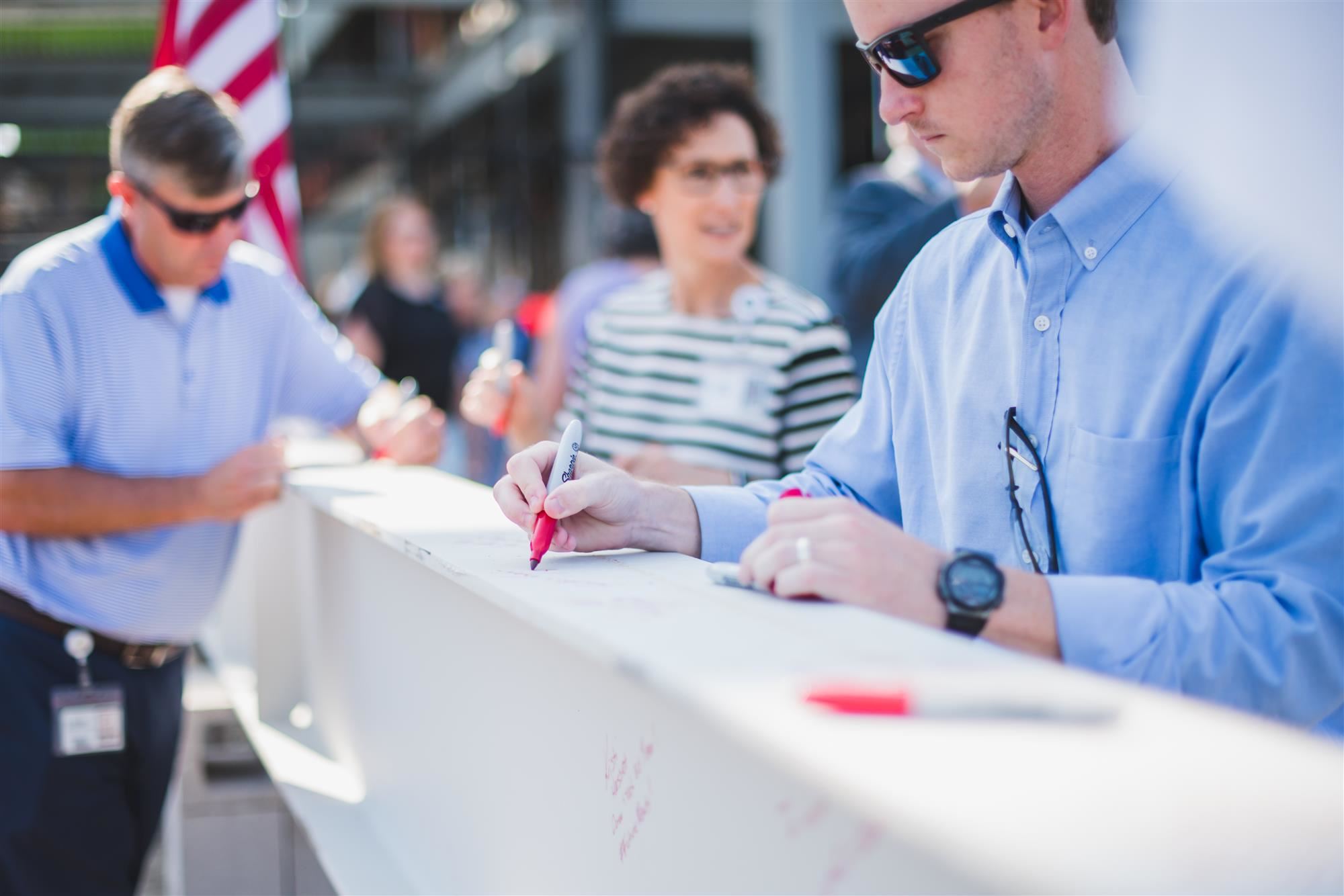 "We are working hard planning all aspects of current and future programs," TECC-West Director Justin Gilbreath said. "Our goal is for LISD to have the best CTE programs around. This starts with outfitting the new campus with industry-standard equipment; hiring additional staff with industry experience to prepare our students for their future; and maximizing student opportunities for certifications, dual credit, and industry licensing."

Gilbreath added, "In education, we are preparing our students for jobs that don't currently exist. It is our job to examine each of our programs at TECC-W and ensure they are relevant and rigorous enough to allow students the best educational experience possible."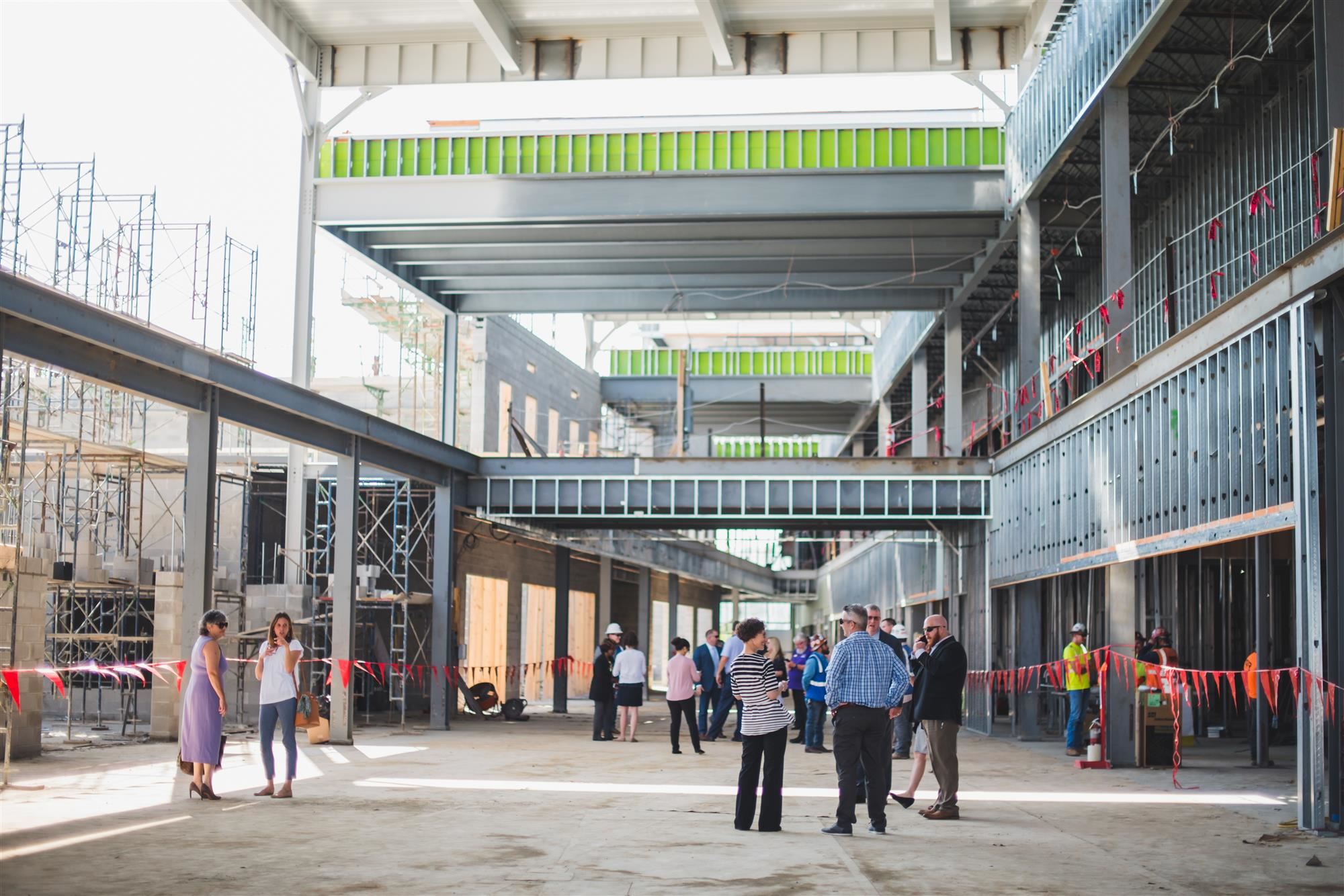 Some fun facts about the 130,752 square-foot facility include flexible learning spaces throughout; an integrated storm shelter designed for winds of 250 miles per hour; a 2,500 square-foot detached greenhouse; and a secure work yard for the auto collision, welding, building trades and engineering/manufacturing programs.

"The goal of career and technical education in LISD is to provide students with real-world experiences and hands-on training to help them begin identifying possible career choices," LISD Executive Director of Career and Technical Education Jason Cooper said. "Some of our career center students will earn an industry-based certification and then go straight into the industry after graduating high school. Other students may take engineering or health science courses, which is a great way to build a skill-set foundation they can transfer into a traditional university. The great thing about our career centers and our CTE programs, in general, is there is truly an opportunity for all students, regardless of their potential career path."

Check out the video below to get a glimpse of the TECC-West construction progress. See more photos on DJCC's Facebook page.

Learn more about CTE courses offered in LISD here.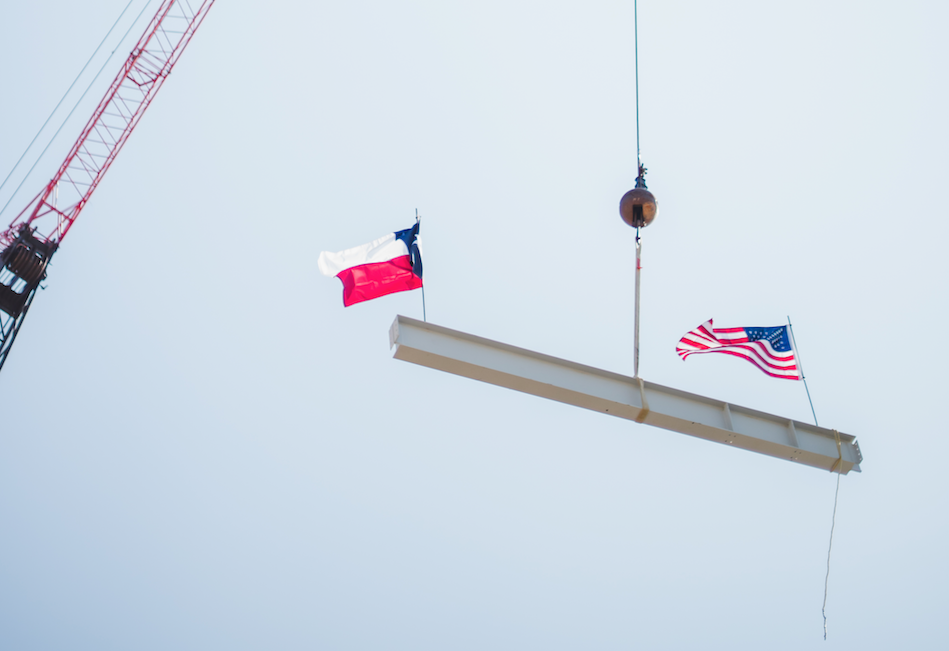 ---
Dale Jackson Career Center is a Lewisville, Texas career and technical education school serving students from all five high schools in the Lewisville Independent School District. In August 2020, the center will move and open its doors as the brand-new Technology, Exploration and Career Center West (TECC-W). Follow DJCC on Facebook and Twitter to see more student experiences throughout the school year or visit Best Schools in Texas for more information about joining the Lewisville ISD family.