Return to Headlines
Liberty 'N Friends Celebrate Another New School Year
All-school assembly rallies elementary students and staff for the year ahead.
Aug. 20, 2019 - Liberty Elementary School (Liberty) kicked off the 2019-2020 school year with its Eighth Annual All-School Welcome Back Spirit Assembly. Thanks to special guests from Flower Mound High School's band, cheer, color guard, drill team, drumline, and even FMHS mascot Jaggy, they helped put a little pep in everyone's steps with songs, cheers, dancing and more.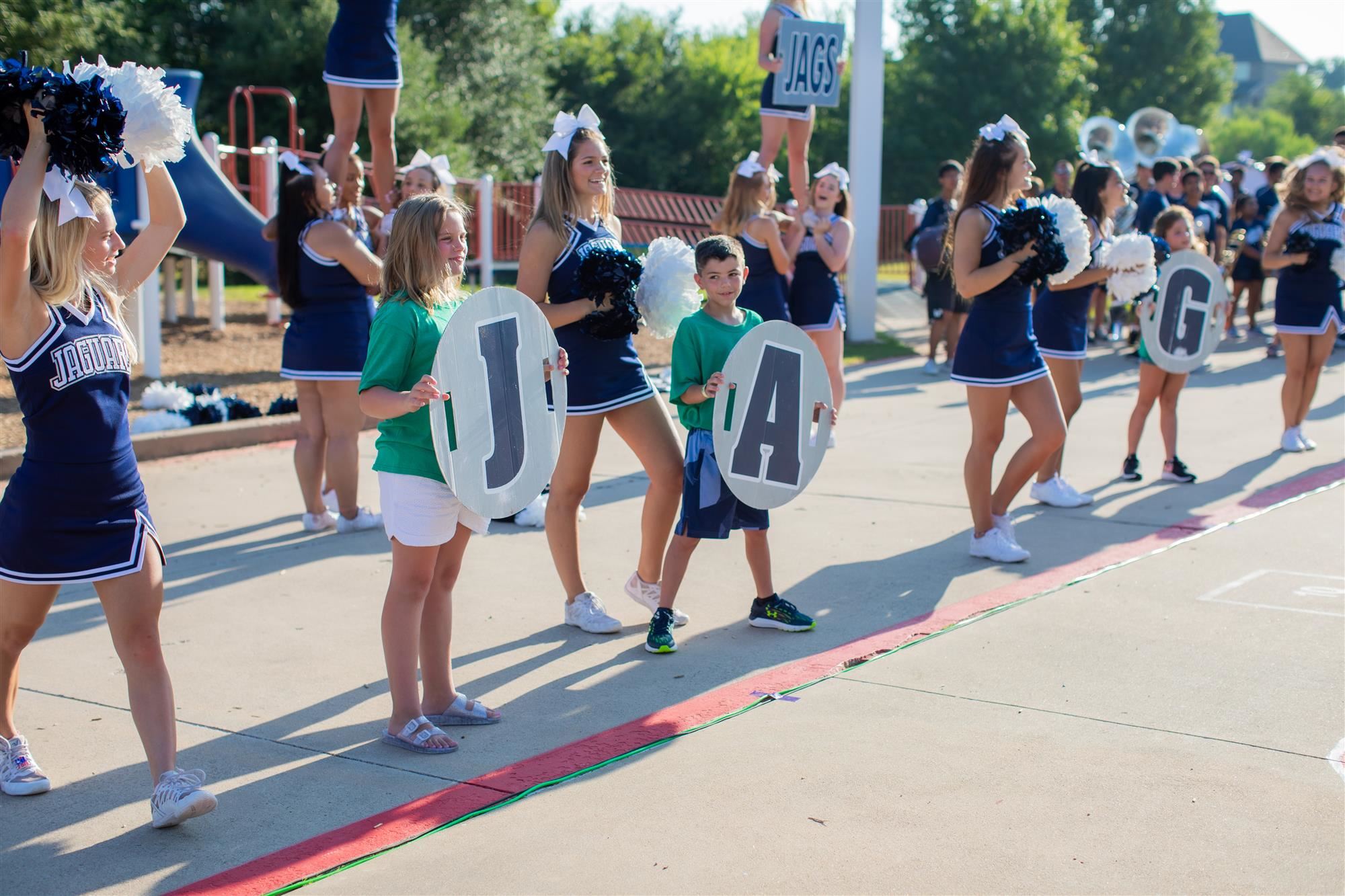 "Our goal for the assembly is to set a positive tone for the school," Liberty Principal Tim Greenwell said. "The spirit created by our friends from Flower Mound High School led to a positive discussion on Liberty's 'Three R's' of being Ready, Respectful, and Responsible in addition to a chat about not allowing bullying to occur through active and immediate reporting of negative incidents."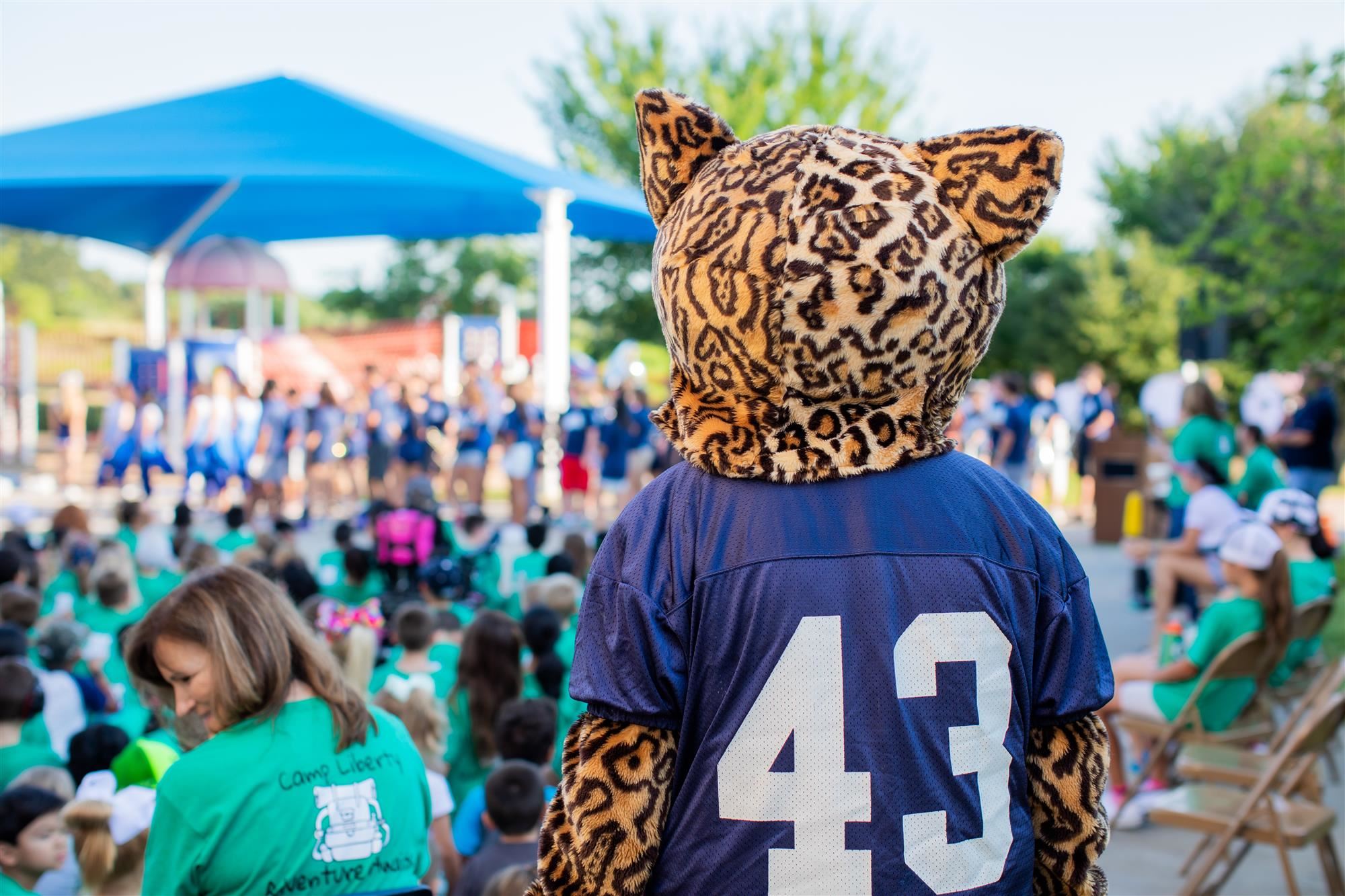 Greenwell added, "The entire event is focused on setting a foundation of being happy and enjoying coming to school each and every day where students will try their very best while taking pride in their school and learning to become model citizens in our community."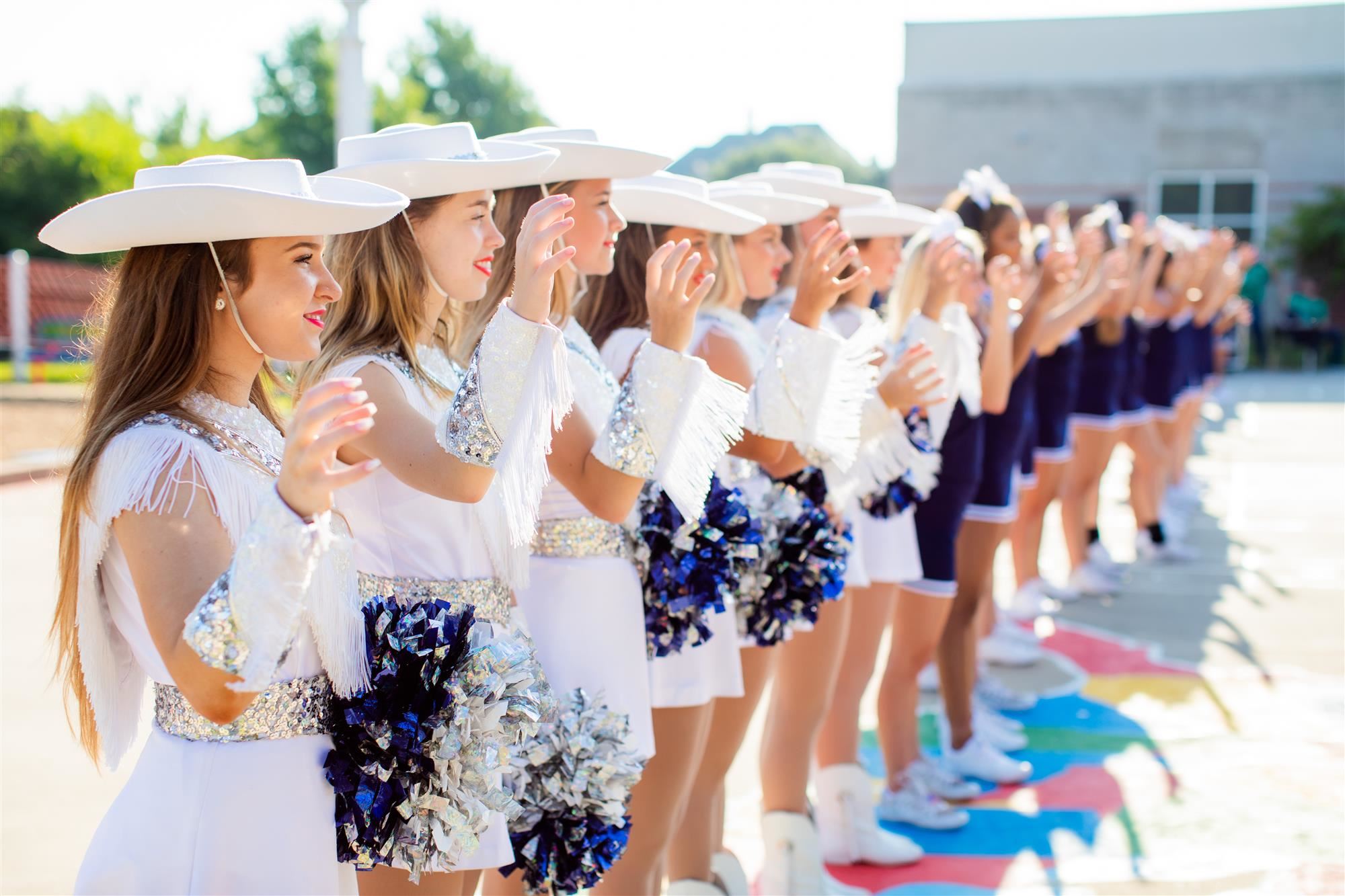 Liberty Student Council President Bear Sampson thought the spirit assembly was a great time for students to have fun at the start of the school year.

"It is so great to dance, sing, and cheer with the high school kids and get us all pumped up for school," Sampson said. "The assembly reminds us that we have a job to do, but that we can have fun doing it."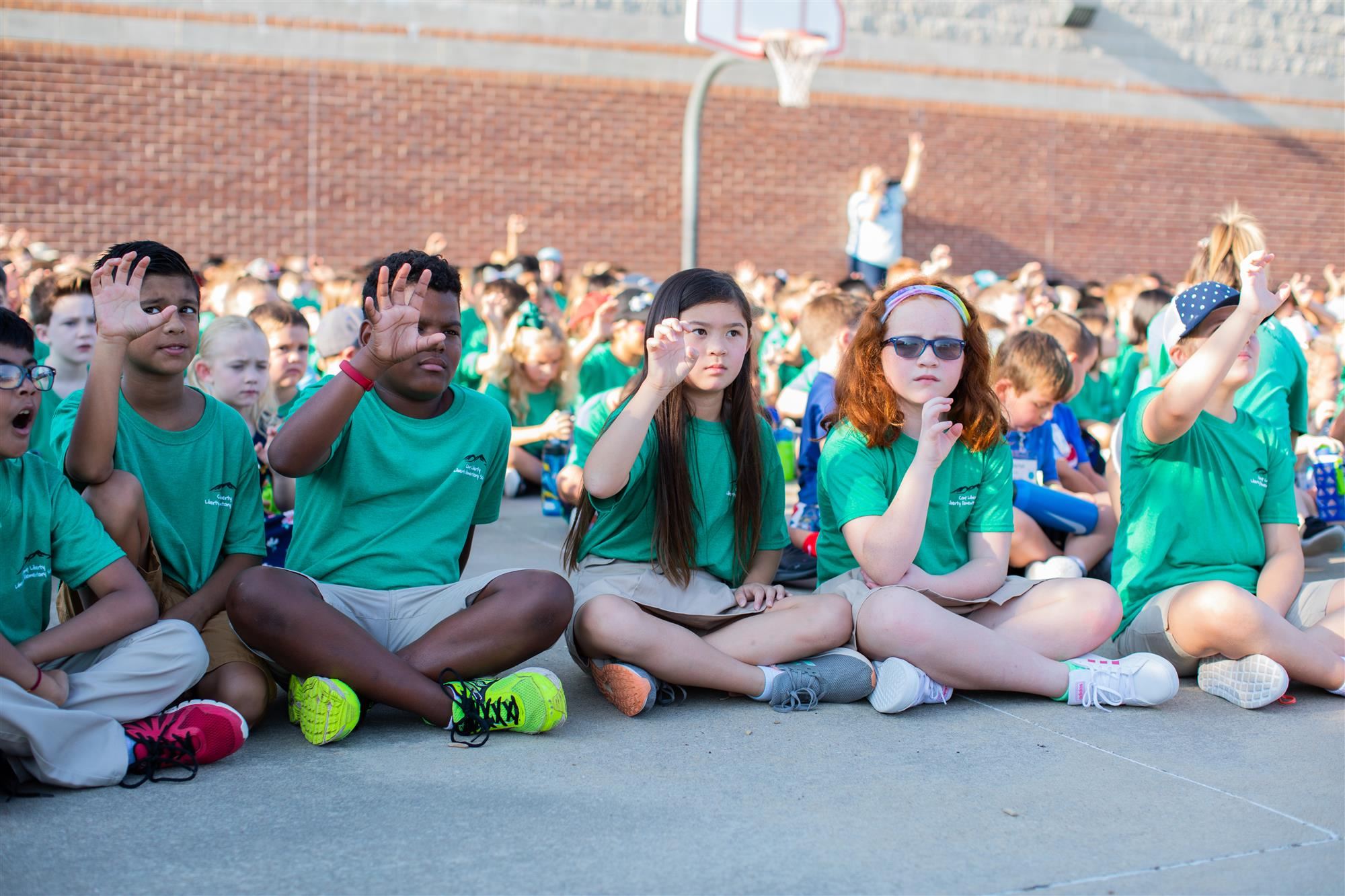 After the fun festivities with FMHS, Liberty administration took the time to make sure new students and administrators were introduced to the crowd as well as every grade-level, enrichment, front office, custodial and food services team members. To close the assembly, students and staff sang the school song with Liberty's Eagle Choir.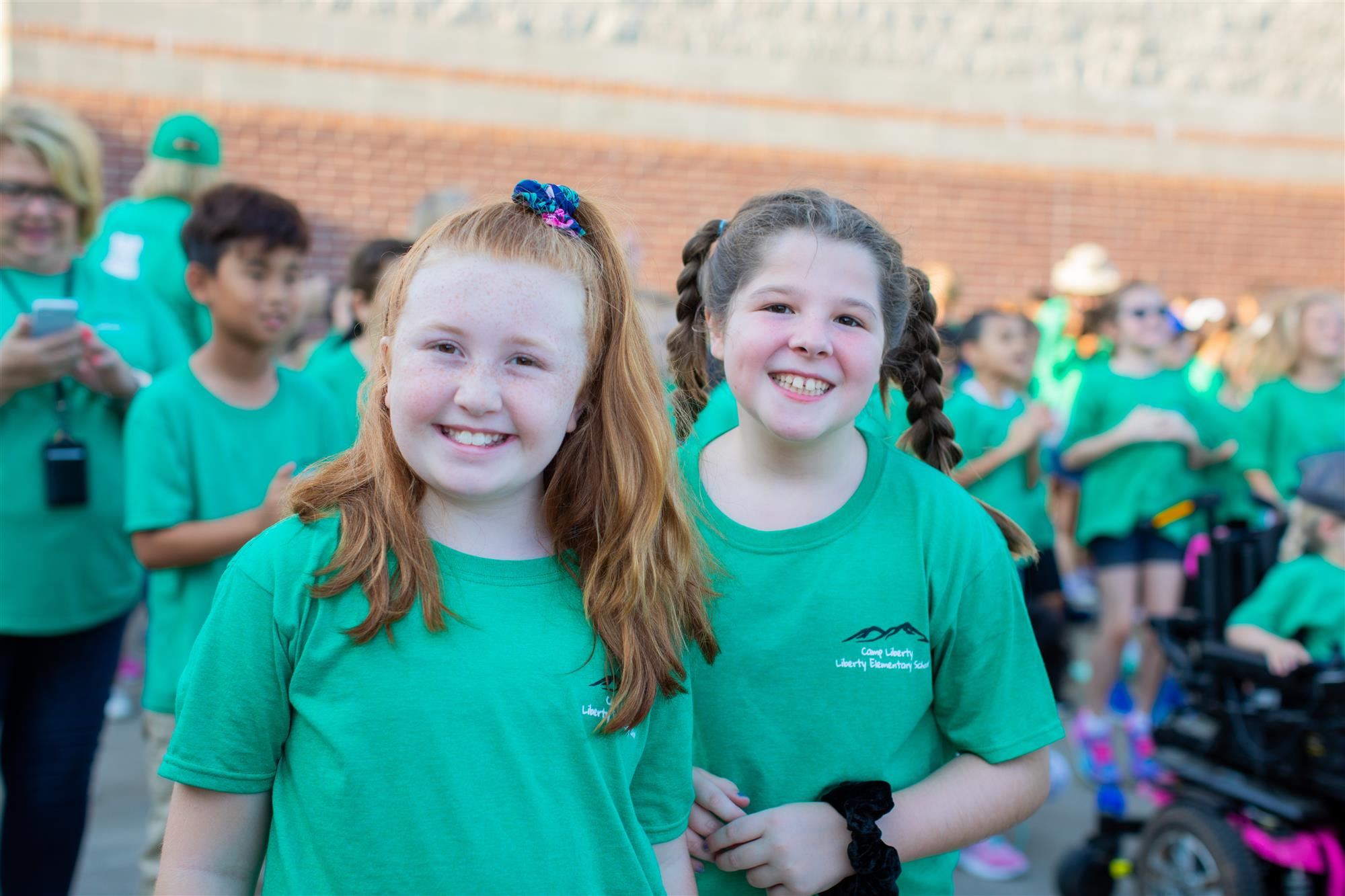 See more photos from the assembly on Liberty Elementary School's Facebook Page here.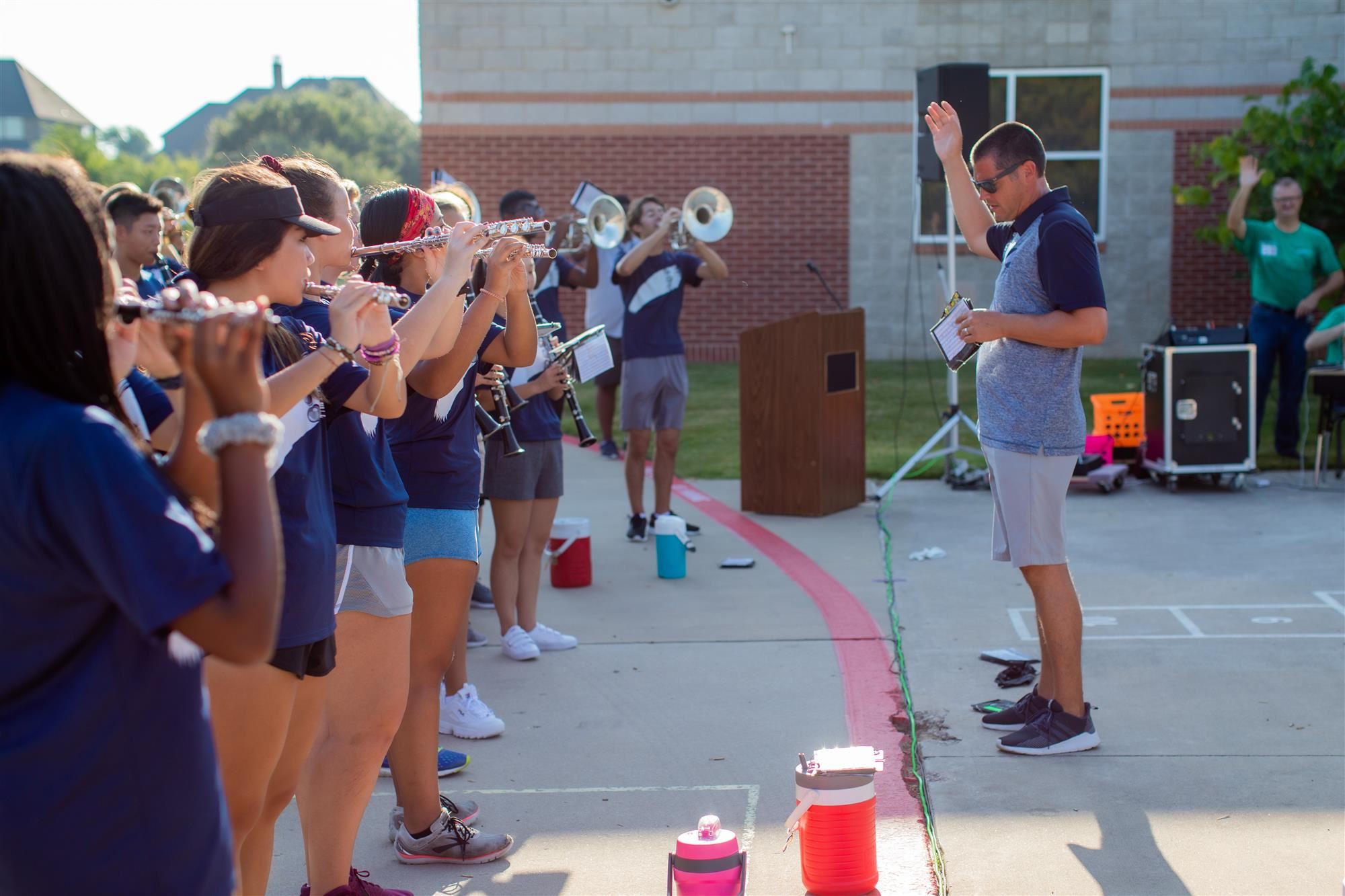 ---
Liberty Elementary School is a Flower Mound, Texas elementary school serving Pre-k through 5th graders in the Lewisville Independent School District. Follow Liberty on Facebook and Twitter to see more student experiences throughout the school year or visit Best Schools in Texas for more information about joining the Lewisville ISD family.