Return to Headlines
Hebron Stars in National Cybersecurity Competition
All Girls Team Wins Third in State
Aug. 19, 2019

During the summer, it was announced that an all-girls team from Hebron High School (HHS) topped the leaderboard in one of the nation's largest high school cybersecurity talent competitions, Girls Go CyberStart (GGCS) — a competition designed to bridge the cybersecurity skills gap in the US.

Overall, the team claimed third place for Texas and 34th place across the nation — an impressive accomplishment considering they learned all that they know about cybersecurity in a matter of a few months.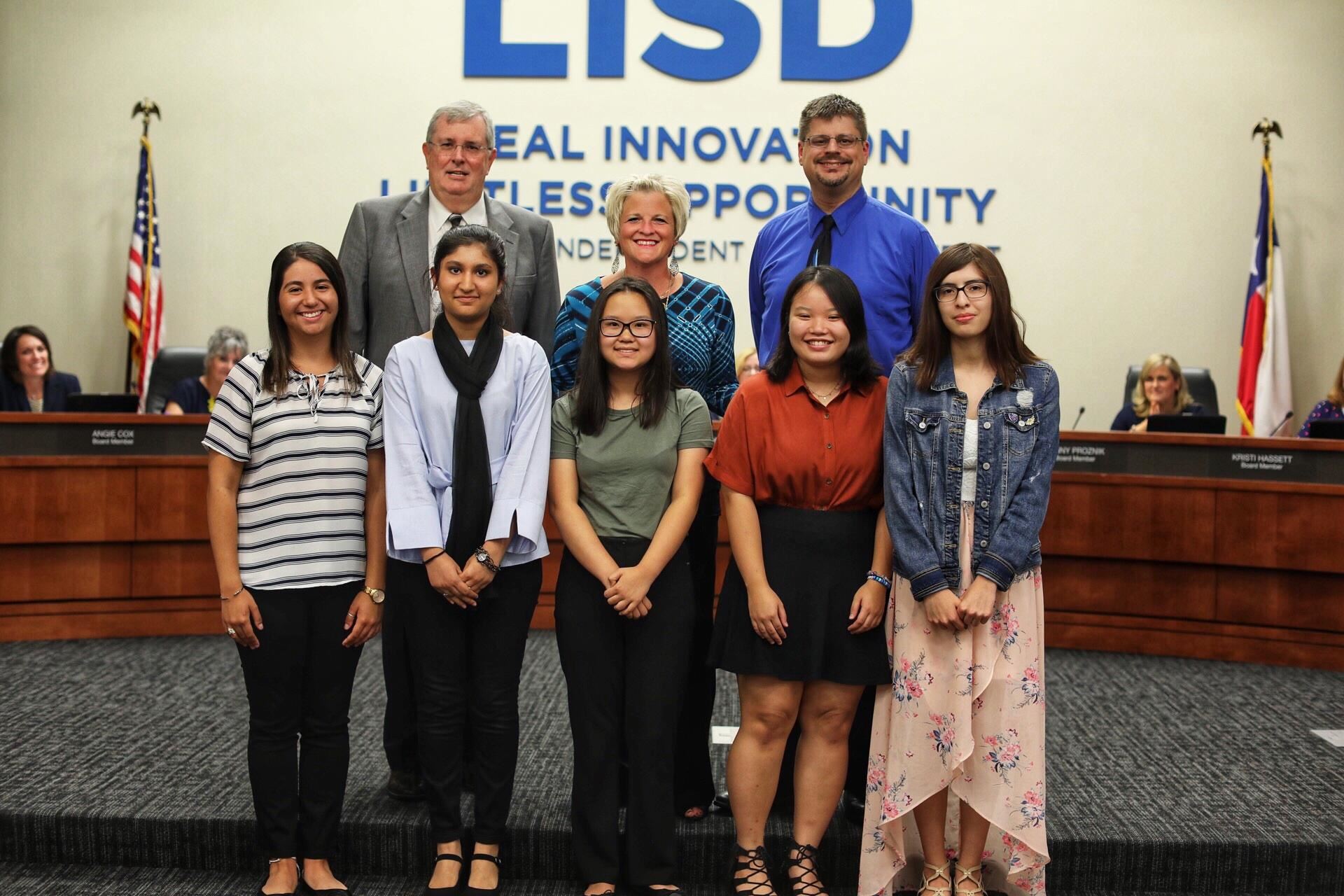 In addition, their high performance won HHS computer science students access to the reality-based Sans CyberStart cybersecurity simulator, which the campus will utilize to introduce interested students to the field of cybersecurity.
More than ten thousand girls across 27 states took part in Girls Go CyberStart. Only 1,228 were named semifinalists and 465 were named finalists — four team members were named finalists: Fernanda Galvez, Gabriela Huerta, Fatima Khan, and Jocelyn Zhang; and Alyssa Tran was named a semifinalist.
The program prides itself on how it opens new vistas for young women who have great talent. With some of the team having very little to no cybersecurity knowledge going into the GGCS contest, HHS computer science teacher and GGCS sponsor, Jared Stites complimented the team's efforts.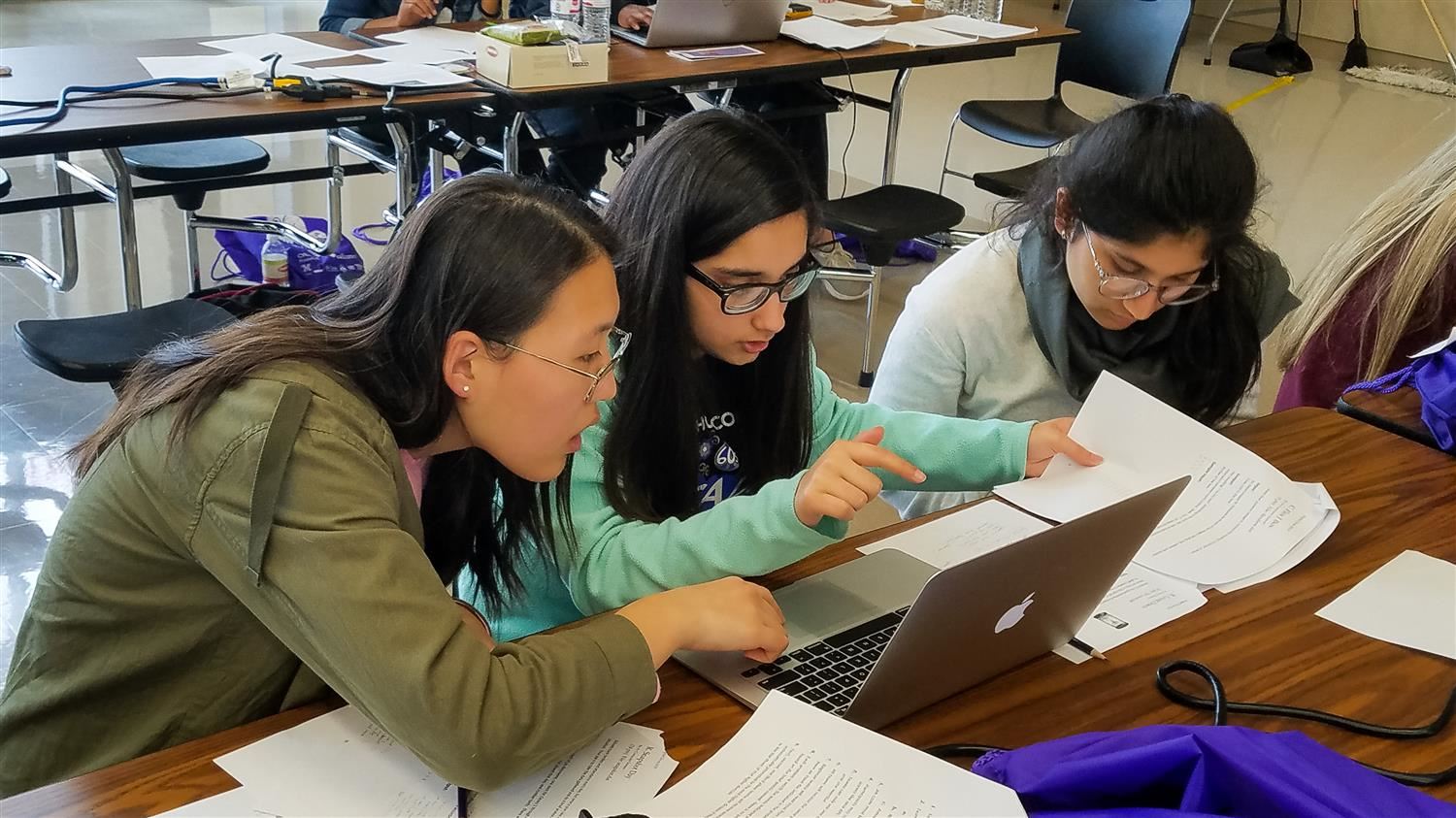 "Over 25 of our young ladies stepped up to the challenge and simply impressed by learning about the different technologies and methodologies used in the vast field of cybersecurity and used them to solve some very tough challenges in a matter of just a couple months. Every girl that participated furthered the cause to show that more women should explore a career in technology. I am immensely proud of them."
HHS sophomore Fatima Khan said, "Participating in Girls Go CyberStart opened a lot of new doors for me and gave me an opportunity to explore the field of cybersecurity. My experience in this competition also helped me discover a new career path and gave me a close look at all the professions relating to cybersecurity."
Fellow HHS junior Fernanda Galvez added, "Girls Go Cyberstart has allowed so many of us to be exposed to a branch of Computer Science that we had no knowledge of; educated us through fun yet rigorous challenges; and gave us the experience of competing nationwide with some of the top schools to learn about cybersecurity. We had to learn an incredible amount of information given the time constraint we had, yet through all of the ups and downs, this competition was such a wonderful experience that brought us as teammates closer together. I'm so glad I was able to participate in such a motivational competition that wants to bring more women into the Computer Science fields."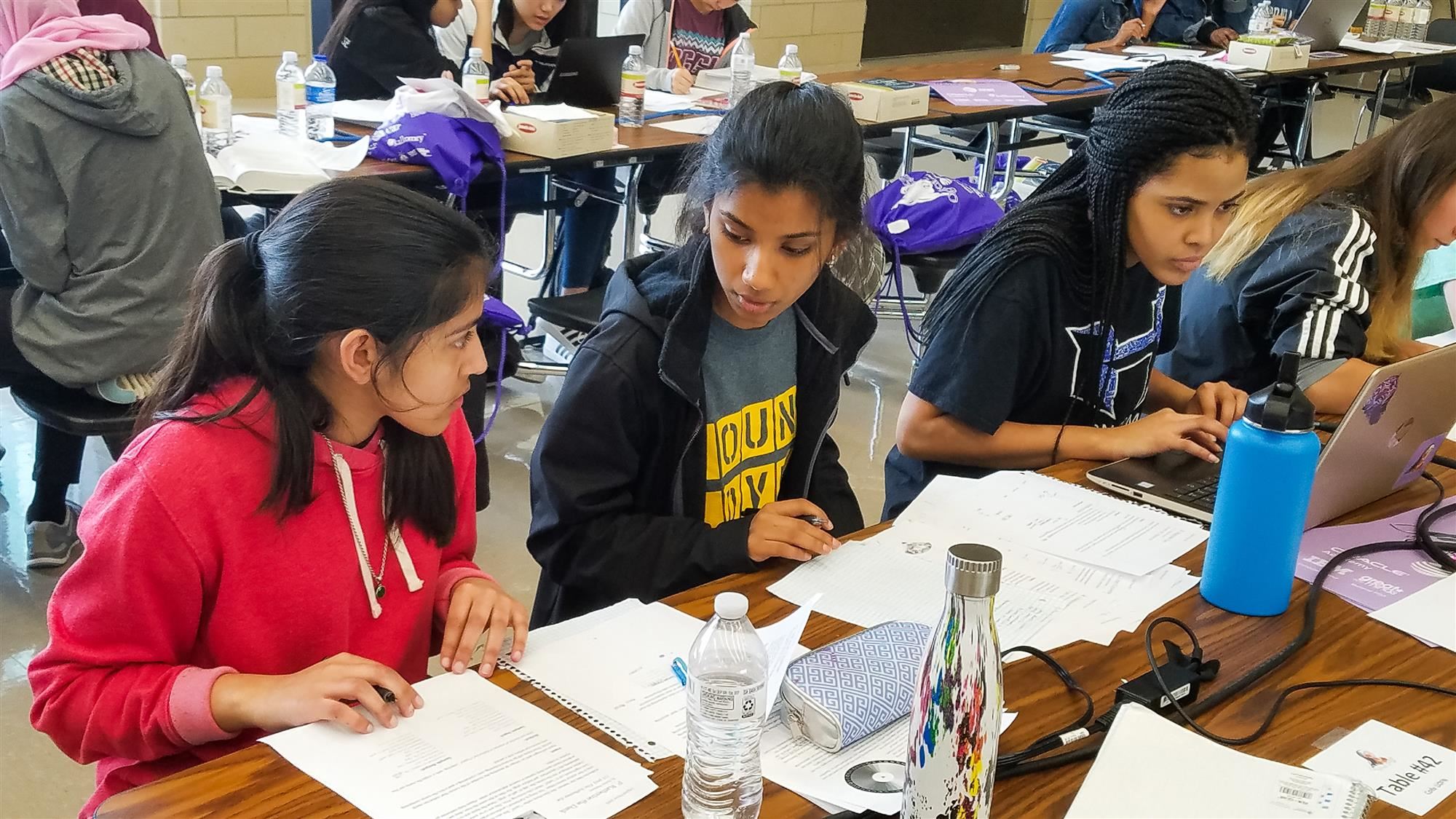 Stay tuned to HHS Computer Science by following their Twitter feed: @Hebron_CS.
ABOUT GIRLS GO CYBERSTART
Girls Go CyberStart is a national cybersecurity program designed specifically for high school girls to encourage more females into the industry. Girls need to be at least 13 years old and either in grades 9, 10, 11 or 12 to qualify. The program awards winning participants with cash prizes of up to $1,000 and college scholarships of $500.
ABOUT SANS INSTITUTE
The SANS Institute was established in 1989 as a cooperative research and education organization. SANS is the most trusted and, by far, the largest provider of cybersecurity training and certification to professionals at governments and commercial institutions world-wide.
---
Hebron High School is a Carrollton, Texas high school serving 10th-12th graders in the Lewisville Independent School District. Follow HHS on Facebook or Twitter to see more student experiences throughout the school year or visit LISD.net for more information about our district.