Return to Headlines
Hedrick Elementary Students Receive Big Welcome from Vickery and Parkway Elementary Schools
Students tour their new schools; get to know future classmates and teachers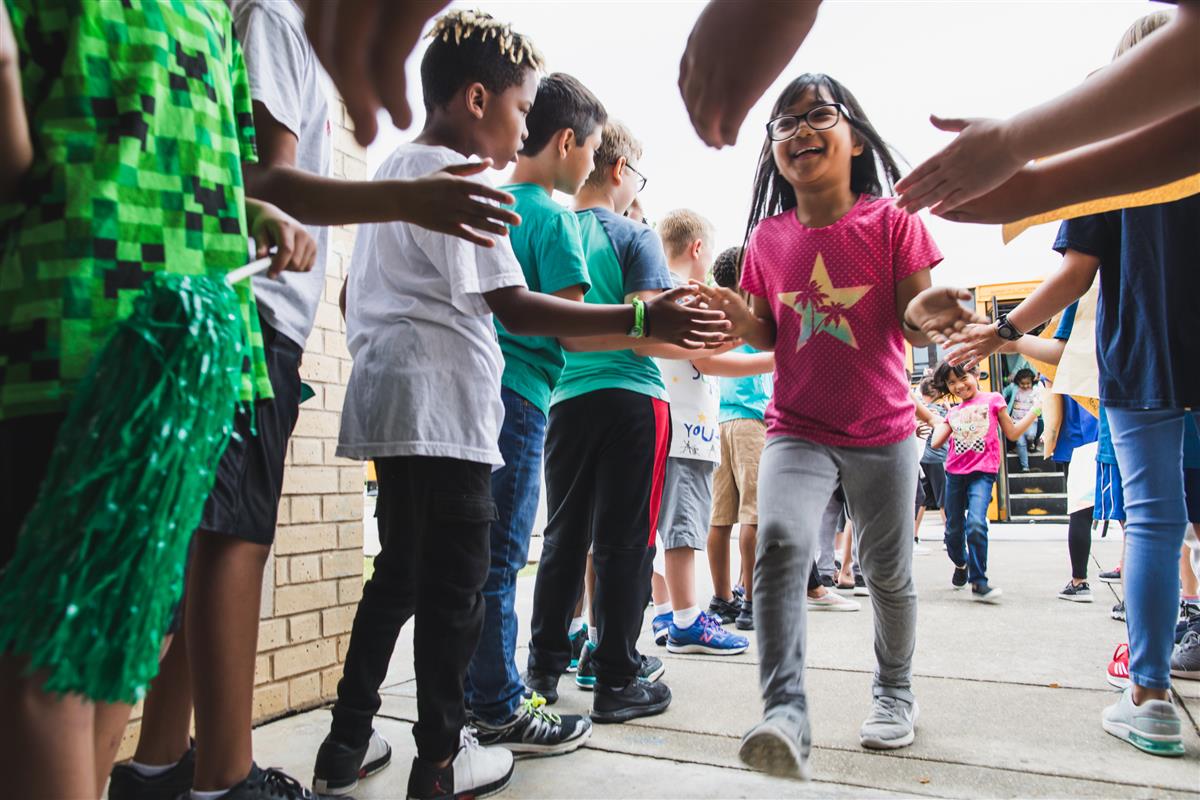 May 22, 2019 — Although summer break hasn't quite kicked off yet, many Lewisville ISD campuses are already looking ahead to the 2019-2020 school year, including Vickery and Parkway elementary schools, and for good reason too. In August, Vickery and Parkway will be welcoming hundreds of new students from neighboring Hedrick Elementary, as the school will be retired* at the end of the 2018-2019 school year.

Students and staff at both campuses, wanting the incoming students to feel comfortable and embraced before the start of the next school year, recently hosted 'welcome events' to better acquaint the Hedrick students with their new, respective campuses.

On May 21, Vickery Elementary pulled out all the stops to welcome Hedrick students. Colorful signs reading "we can't wait to meet you" and "Vickery + Hedrick = love" adorned the school's exterior and front entry. When buses pulled into Vickery's front parking lot to drop off Hedrick students, Hedrick students were immediately greeted with a "cheer tunnel." Vickery students, staff as well as Communities in Schools of North Texas (CISNT) volunteers, hooted and hollered, held up welcome signs and rang cowbells as Hedrick students walked through the student-lined cheer tunnel.

"I got goosebumps," Hedrick second-grader Derek Cruz said about seeing the big, cheerful welcome.

While visiting Vickery, Hedrick students toured the campus while also rotating in small groups through several areas, including art, music, P.E., the library and the school's learning lounge.

"It's really exciting welcoming everyone," Vickery fourth-grader Melissa Garcia said.

Garcia's classmate Brayden Brower added, "I feel like this kind of helped them (the students) think of Vickery as their new home."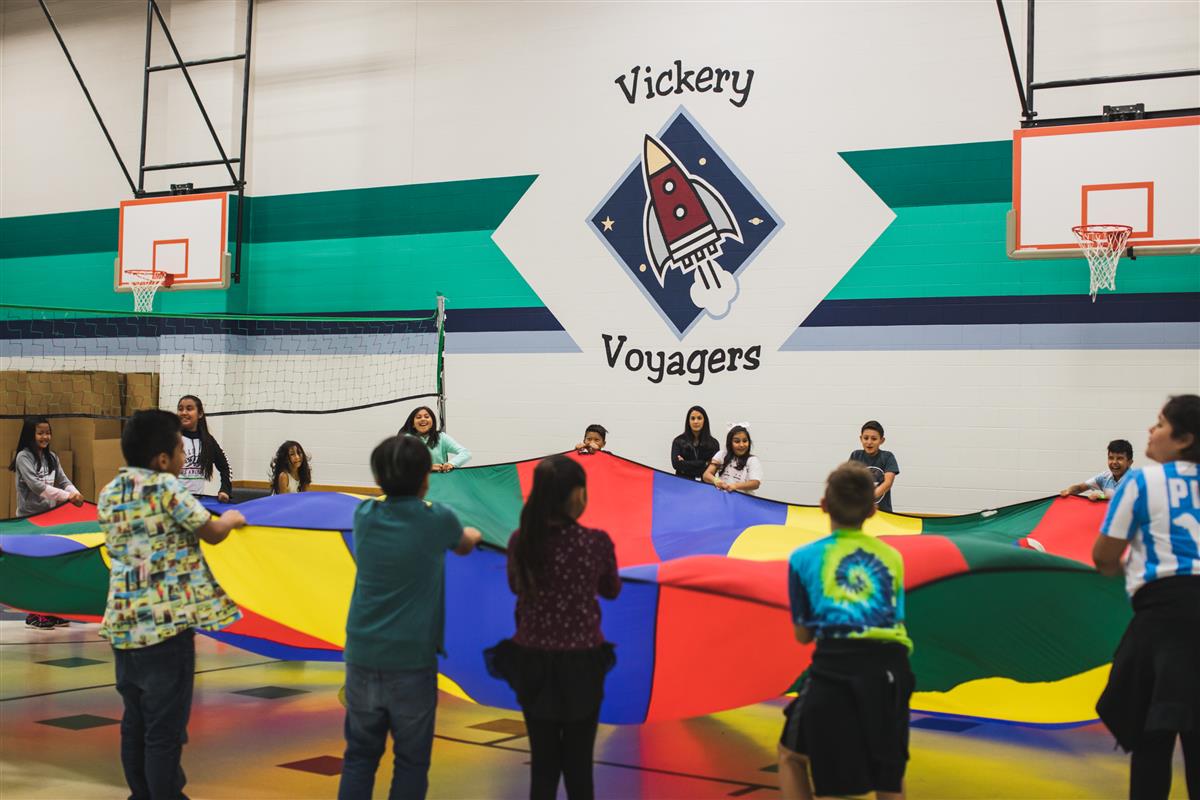 The students played games, got to know their future teachers and classmates and learned all about being a Vickery Voyager. And, it wasn't just Hedrick students learning more about Vickery. In fact, several Hedrick teachers who accompanied their students, were also becoming acquainted with the school, as they will be joining Vickery's staff in the fall.

For Hedrick second-grader Daniel Reyes, the visit was a positive experience.

"It feels kind of weird but at the same time I'm happy to be coming to a new school," he said. "The school looks so cool and colorful."

Before heading back to Hedrick, each student received a special gift and a handwritten note from Vickery students and staff as well as a treat from CISNT volunteers.

"The staff and students of Vickery could not be more excited to welcome the students and the teachers coming from Hedrick," Vickery Principal Adam Gray said. "We already think of them as our family, and we just wanted them to feel at home."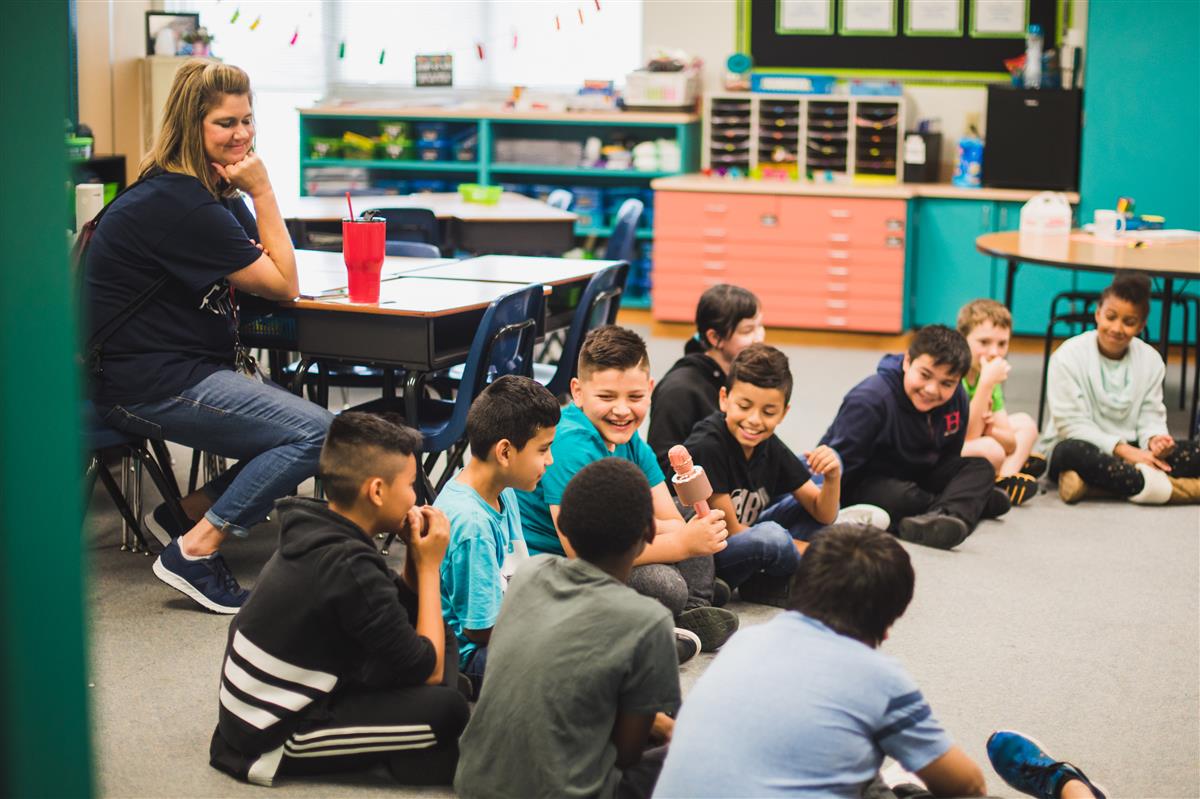 Parkway's event was also held May 21. Incoming students received a welcome from Parkway Principal Valerie Parsons and then visited classrooms and specials. Groups of students were also given tours by Parkway fifth-grade ambassadors, and Hedrick students even had the opportunity to eat lunch with their future Parkway classmates.

"It was really fun to see what the next year is going to be like," Hedrick fourth-grader Alyssa Marshall said.

In addition to touring Parkway, part of the visit included learning the school's creed and the eight "Great Expectations." Hedrick students not only got to know their future classmates, but they had the chance to learn more about Parkway through classroom Q&A sessions and hearing personal accounts from current students about their experiences on campus.

"We gave tours of the whole school and hope to see them next year," Parkway fifth-grade ambassador Jayden Rojas said. "Their favorite part of the tour was probably visiting the classrooms."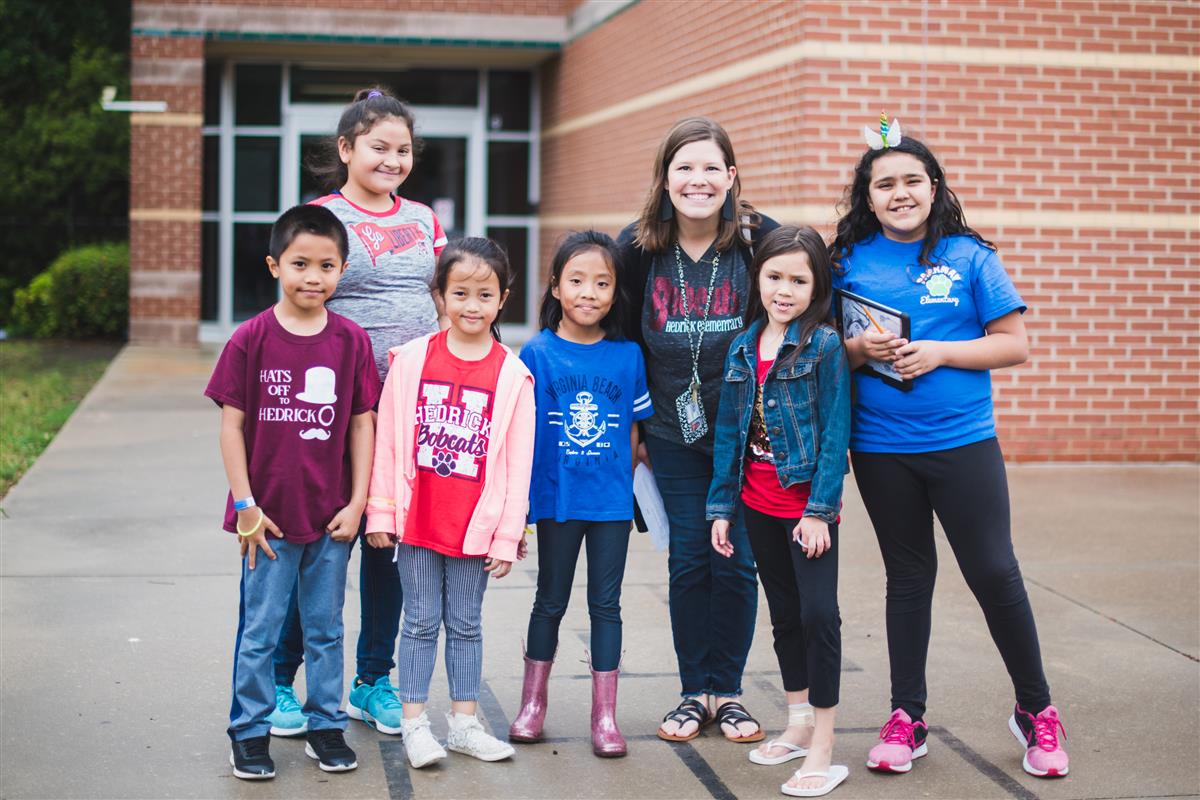 Fellow ambassador Sophia Parsons added, "They had a lot of fun because they wanted to run around the whole school. I hope everyone got closer as friends."

Hedrick students also received a special gift from Parkway students and staff — a paw sticker to symbolize their upcoming journeys as Panthers. And, just like at Vickery, the visit to Parkway was a positive one for Hedrick students.

"We visited all the classes and the last one was my favorite because we played with Play-Doh and I made a new friend today," Hedrick first-grader Steven Van Thawng Bik said.


---
*In May 2017, voters approved a $737 million bond referendum which included plans to build a new Hedrick Middle School. The new middle school will be built at the site of the current Hedrick Elementary. To make room for the new middle school, Hedrick Elementary will be retired at the end of the 2018-19 school year.