Return to Headlines
Hebron Valley Elementary Act of Kindness Comes Full Circle
Class character study builds friendships and sparks surprises with new friends at Creek Valley Middle School.
May 16, 2019—Maya Angelou said, "I've learned that people forget what you said, people will forget what you did, but people will never forget how you made them feel."
It was a unique field trip when Creek Valley Middle School students in Barbara Matous' Family and Consumer Science class found themselves walking directly across the street to visit with some friendly neighbors in Kelli Arriola's kindergarten class at Hebron Valley Elementary. When the middle schoolers arrived, they were pleasantly surprised and happy to be the recipients of little monster crafts made by the kindergartners — an act of kindness that stemmed from one of Arriola's character study lessons.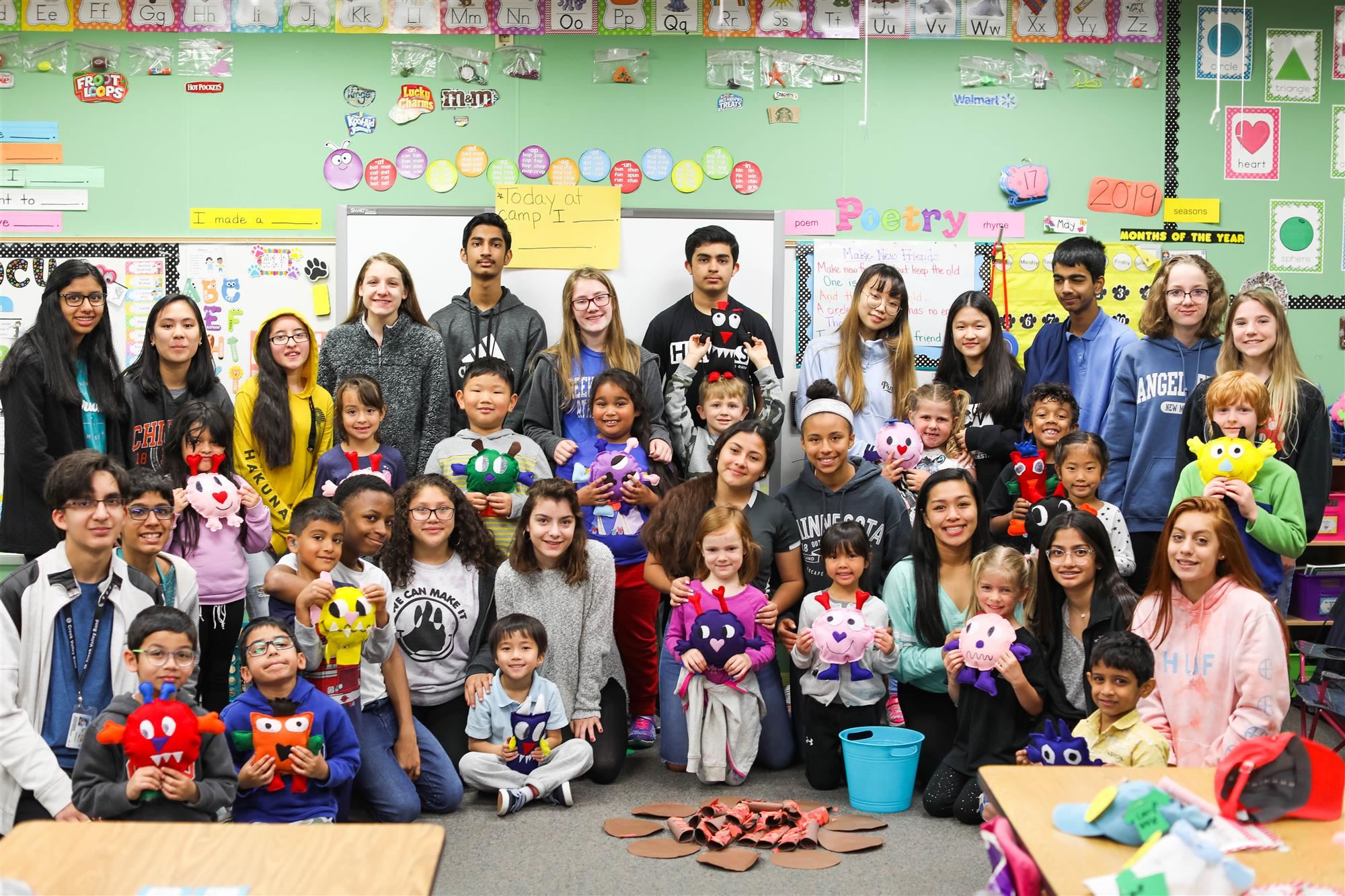 Originally, the goal of the lesson was to be a simple act of kindness, as Arriola's students have completed several kindness projects such as making flower crafts for retirement home residents and writing encouraging notes to students in upper grades to pump them up before taking the State of Texas Assessments of Academic Readiness test.

Earlier this year, Arriola's class read "Love Monster," which is a book series written by Rachel Bright featuring 'Love Monster,' the only monster who lives among the cuddly residents of Cutesville. Love Monster struggles to fit in but then sets out to find someone who will love him just the way he is. His journey is not easy, but he soon learns, love can find you when you least expect it.
After reading "Love Monster," Arriola's students created their very own 'Love Monster' construction paper cutout. Typically, Arriola would have her students give the monster crafts to a family member or someone they love. But this year, she wanted to create a unique and special experience by partnering with older students at Creek Valley Middle School.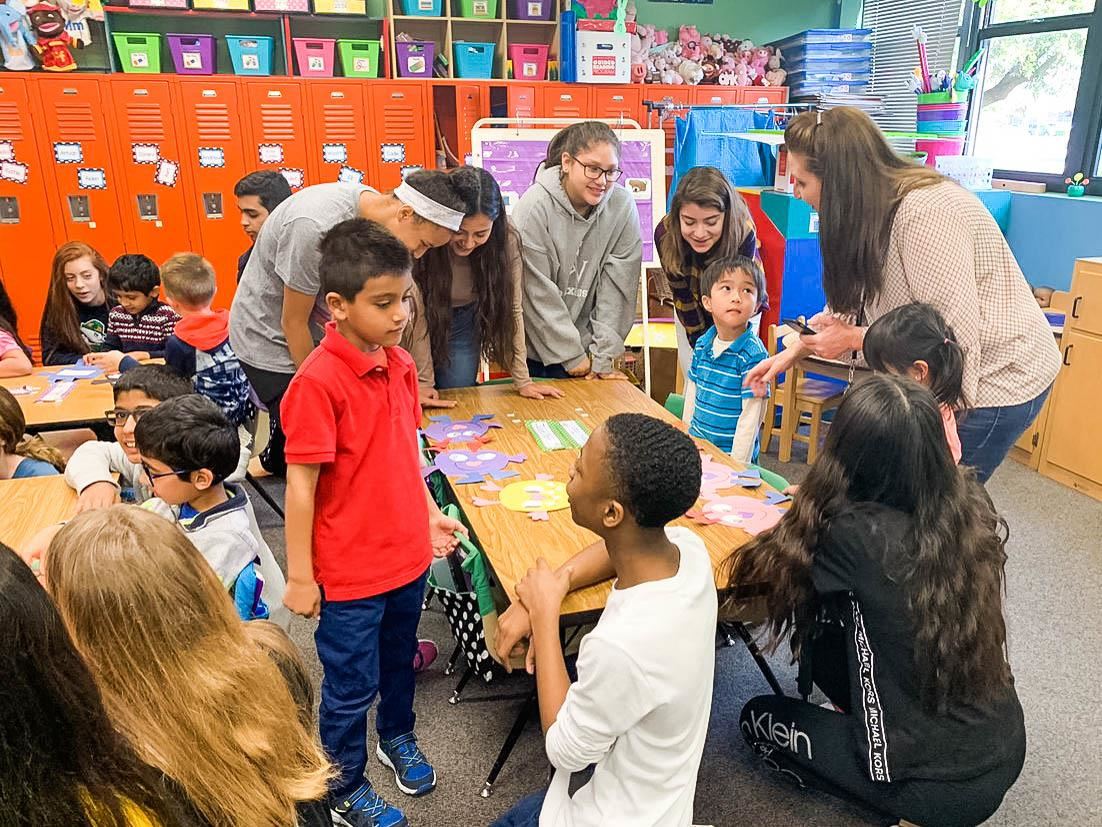 "When I approached Mrs. Matous with the idea of partnering with her eighth-grade Family and Consumer Sciences class, I knew this project would become more than a simple act of kindness," Arriola said. "We would be building our school community, building positive relationships, and her students would become role models for my students to look up to."
What Arriola's kindergarteners didn't know was that Matous and her students had their own special idea up their sleeves.

When Matous' students left Hebron Valley with their newly gifted monster crafts, they got straight to work secretly sewing identical stuffed versions of the little monsters. After a month's worth of hard work and dedication bringing the little monsters to life, it was time for Matous' students to cross the street and pay their new elementary friends a surprise visit.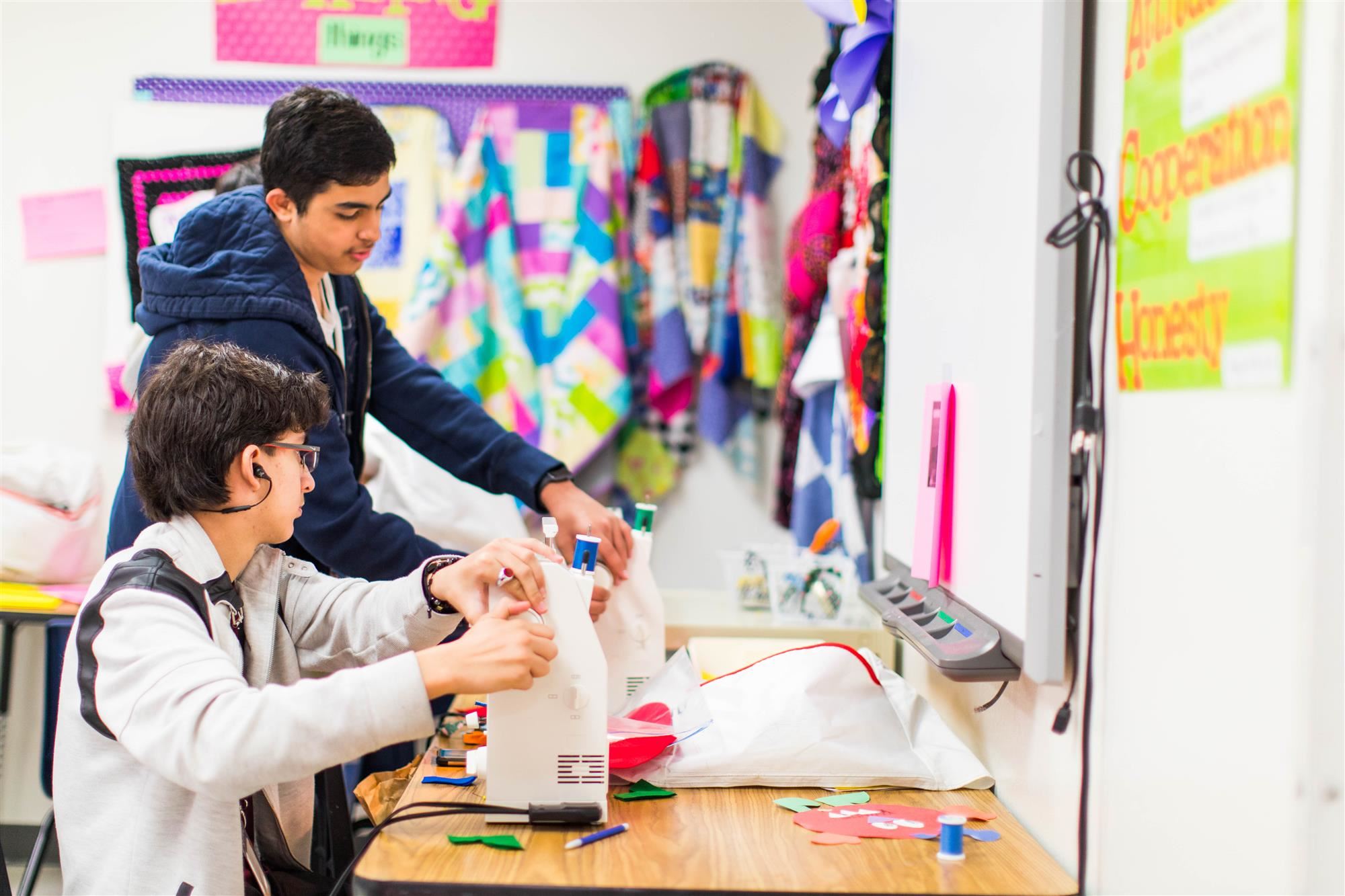 "I will always remember the kids' little happy faces and their reactions," eighth-grader Marielle Bustamante said. "It's was the sweetest thing and I love it so much. I'm so happy we got to be a part of this."
Kindergartner Zooey Lipper, who received a stuffed monster from Bustamante, added, "My little monster is cute. It makes me feel special. I'm going to love and hug it all summer long."
Both schools are already making plans to get their classes together earlier in the year for various learning activities and to start building relationships before the final "monster" project.
"I can't wait to partner with her again next year," Matous said. "All of the students involved were all smiles and loved this project. Mrs. Arriola and I may have actually been more excited than the students; it was really fun."

Not only were the stuffed monsters a special keepsake for Arriola's students, but she also encouraged them to use their little monsters as reading buddies throughout the summer.

Watch the video below to see the kindergartners' reactions when they received their stuffed little monsters.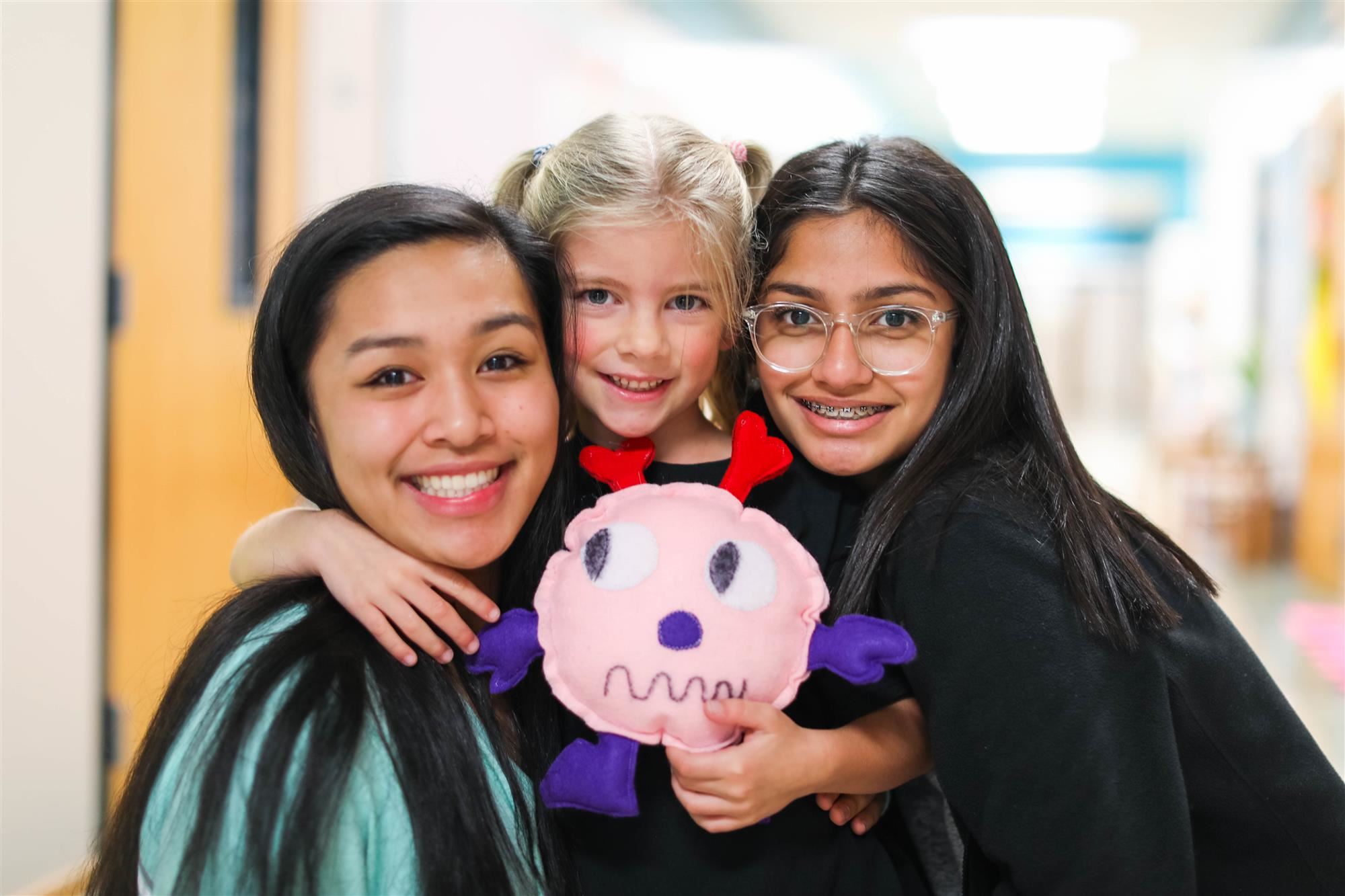 See more photos on Hebron Valley Elementary and Creek Valley Middle School Facebook pages.
---
Creek Valley Middle School and Hebron Valley Elementary are Carrollton, Texas schools in the Lewisville Independent School District. Follow CVMS on Facebook or Twitter and HVES on Facebook or Twitter to see more student experiences throughout the school year or visit LISD.net for more information about our district.