Return to Headlines
Creekside Elementary Builds Character Through Lunchtime
Mentor programs spark inspirational friendships and so much more.
May 3, 2019—While Creekside Elementary students are continually making new friends at school, some students are forming unique friendships with adult volunteer mentors through the Boys 2 Men and Grow Girls lunchtime programs. Diving deep into important character traits, building strong bonds and having a few pizza slices are just a few of the things that make these special lunches, ones to remember.
Through a partnership with local non-profit, Loving Community, students in fourth and fifth grades experience lunchtime a little differently, twice a month. Every other week, they spend one-on-one time with their mentors, or in a group pizza-party-style learning session.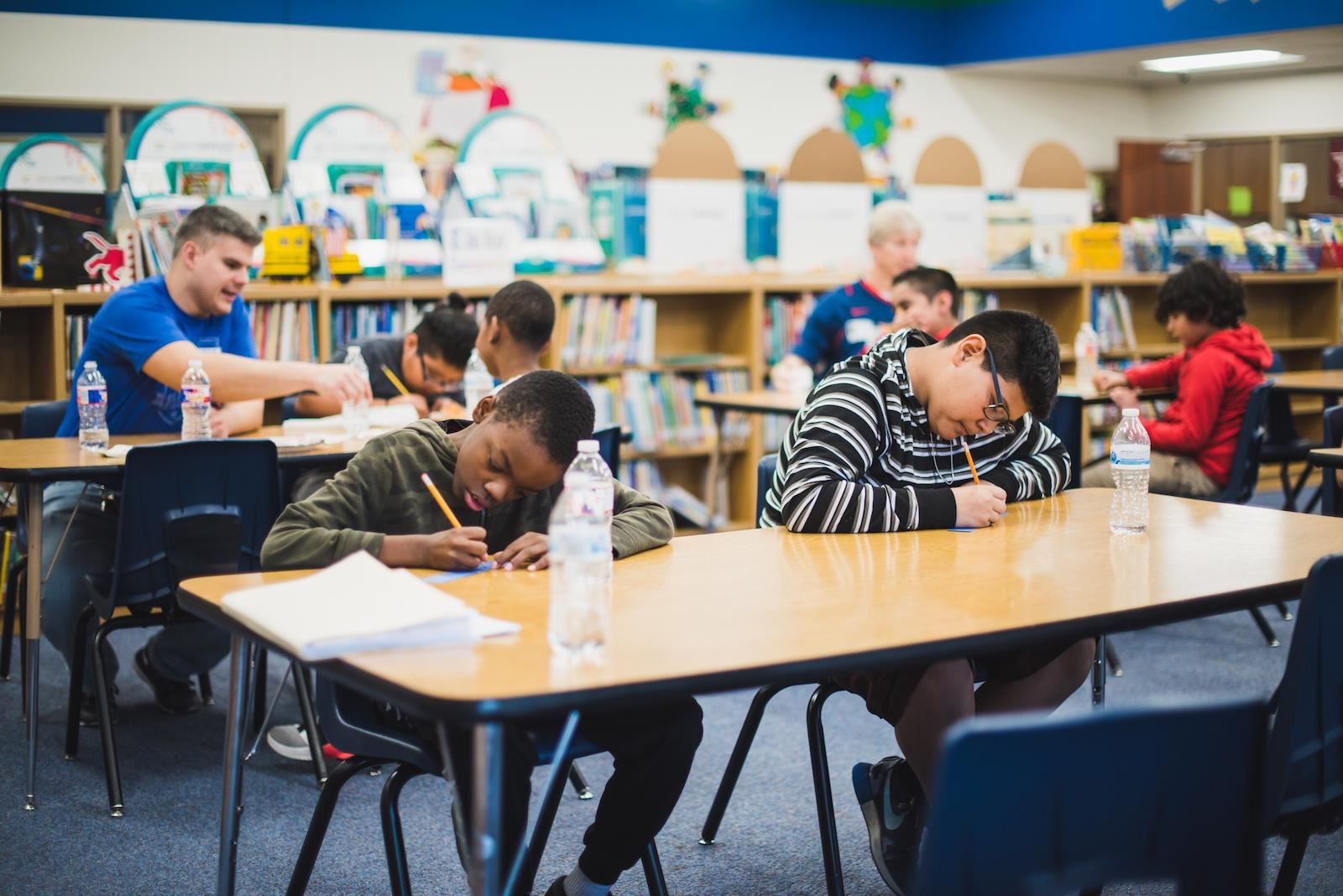 Before this all began two years ago, fifth-grade teacher Dion Sepolen had the desire to start a mentoring program on campus, which became a conversation with Creekside's principal, Rod McGinnis, and founder and Executive Director of Loving Community, Jim Mustain. Mustain had recently presented to LISD principals about a mentoring program for elementary students, Boys 2 Men.
"It was clear that Loving Community would be a great partner as we implemented a new program at Creekside," Sepolen said.
The first year of Boys 2 Men was a success, with students learning and being inspired by weekly traits like respect, empathy, attentiveness, nobility and more. These lessons are presented in a group-setting and reinforced through one-on-on lunches with mentors. As the school year ended and students received certificates of completion, they were able to share what they had learned throughout the year, as they had taken each trait to heart.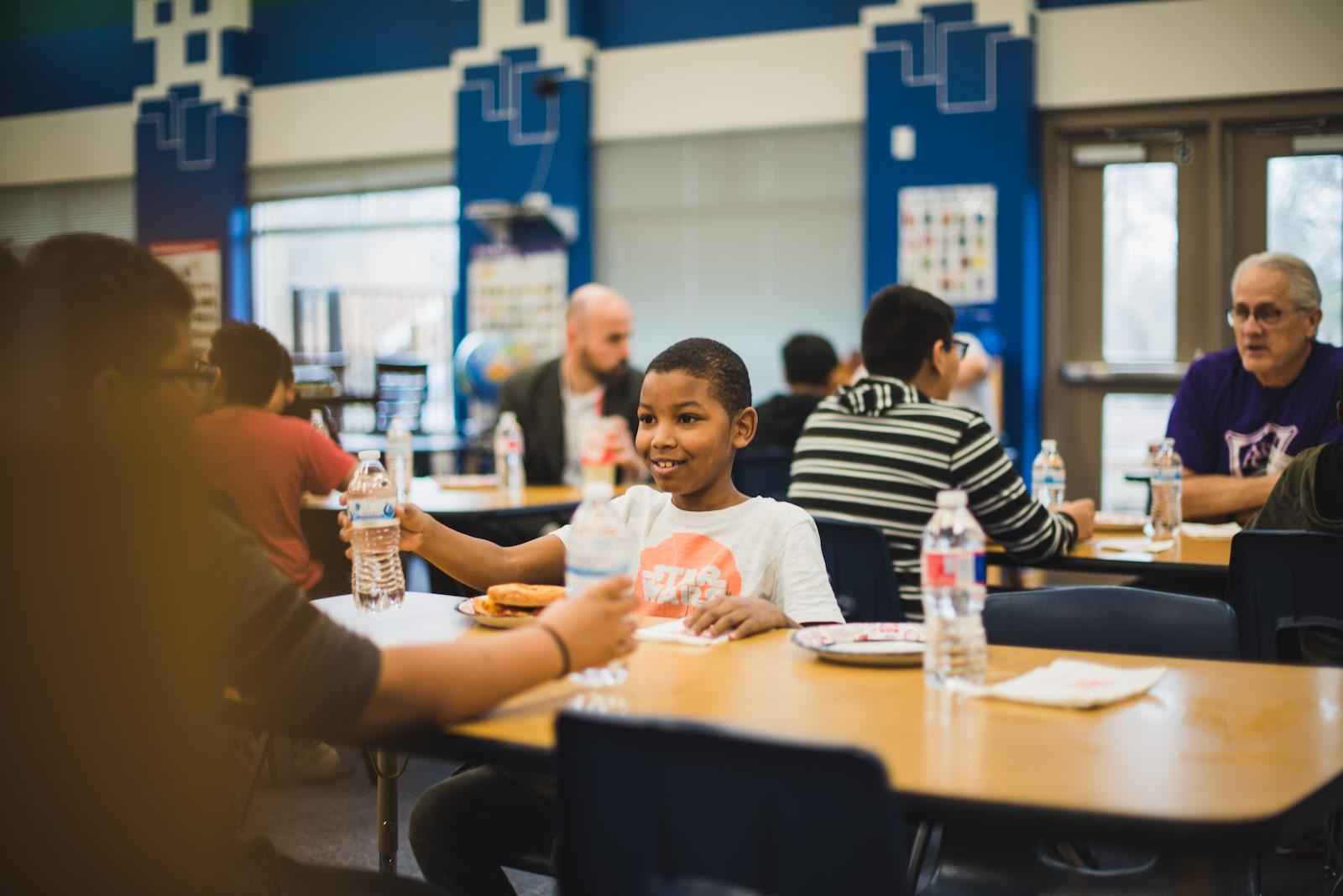 "The boys who were moving on to middle school were sad to exit the program, but those who were moving up to fifth grade expressed their desire to continue," Sepolen said. "This excitement let me know that they were enjoying the time they spent with the mentors and each other."
With such success for the boys, Creekside looked for a way to expand…or, grow this program with even more students.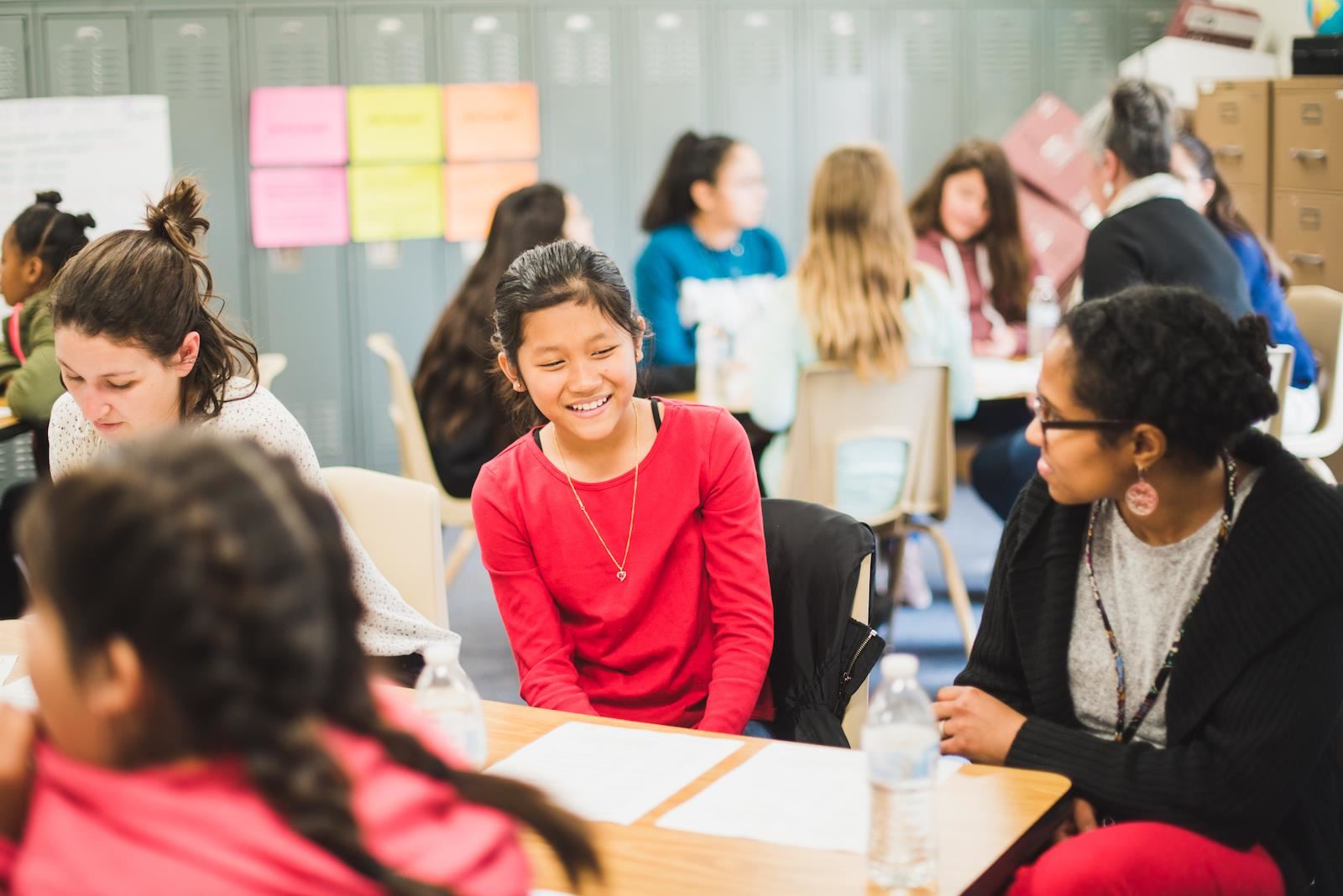 Enter, "Grow Girls," the new addition to Creekside this school year, launching in August 2018. The program's mantra, "Girls Radiate Optimism and Wisdom" is present at every meeting, along with focusing on the group's core traits. Using the acronym of the group, the girls' sessions focus on being Goal-oriented, Responsible, Optimistic, Wise, Generous, Image (self-image), Resilient, Loyal and Self-confident; GROW GIRLS.
"We have seen a lot of growth this year with some of the girls," Grow Girls coordinator and Creekside G.T. Facilitator Erin Swiedom said. "They are really opening up to their mentors and gaining self-confidence."
Community engagement opportunities, like Grow Girls and Boys 2 Men, are a reminder of the importance of local involvement in neighborhood schools.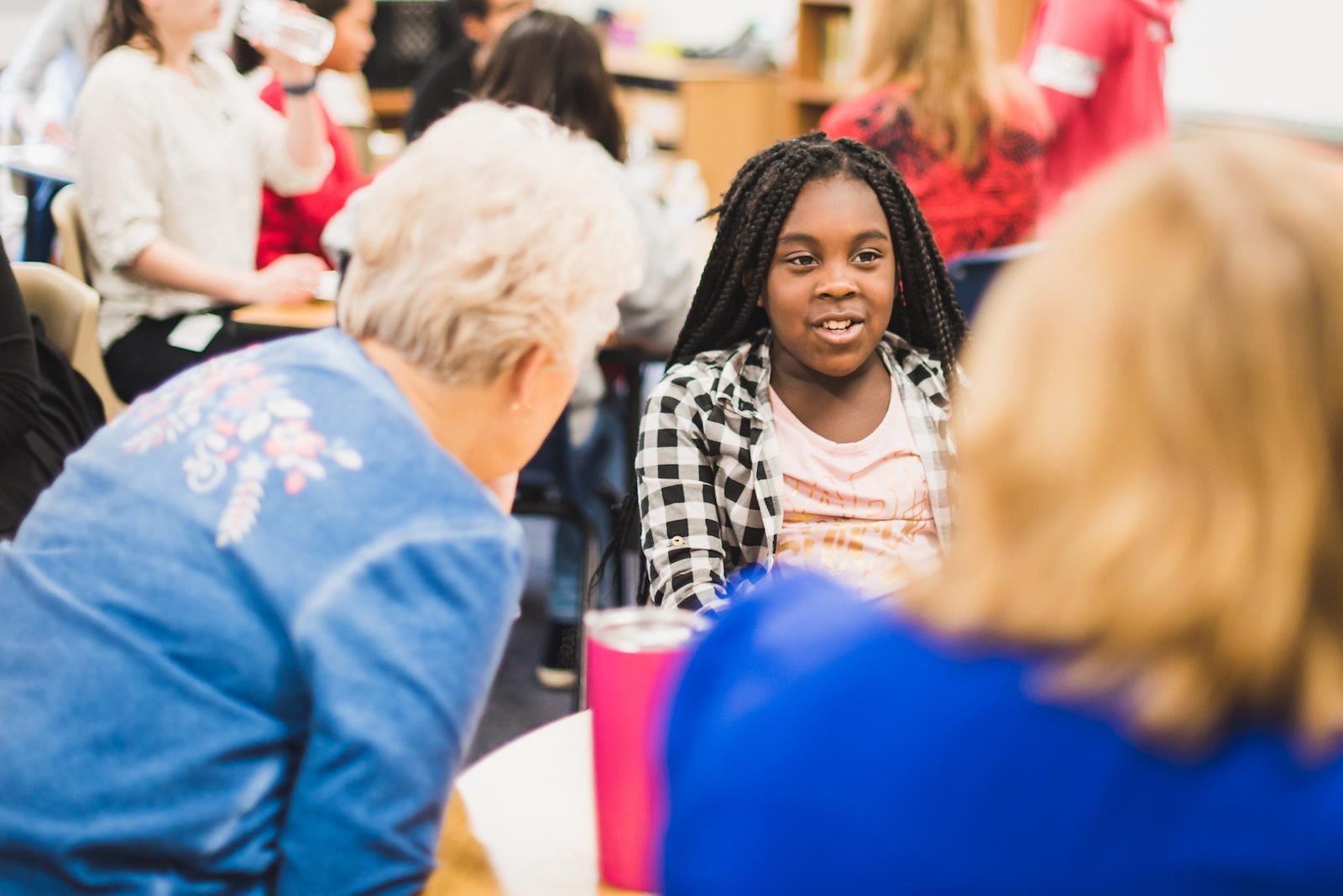 "Community involvement allows volunteers to see what happens within the school and the hard work teachers and students put in," Sepolen said. "Students gain from this involvement by interacting with the volunteers and getting to know people from various ethnic backgrounds and jobs, which can help them see the opportunities they can have once they complete their academic journey."
"It has been such a rewarding experience and I can't wait to see where it goes in the future," Swiedom added.
To see more pictures from Grow Girls and Boys 2 Men, visit Creekside Elementary's Facebook page.