Return to Headlines
Virtual Tour Guides of Bridlewood Elementary
Second-graders create interactive map of Flower Mound
April 29, 2019 —When visiting a new city, many tourists like to know the ins-and-outs from a resident's perspective. What to see? Where to eat? What to do? This semester, residents of Flower Mound, Texas, who happen to be Bridlewood Elementary second-graders, became virtual tour guides for their community, highlighting their favorite spots and reasons to visit.
This is a new digital-twist on a project that Bridlewood students have created year-after-year.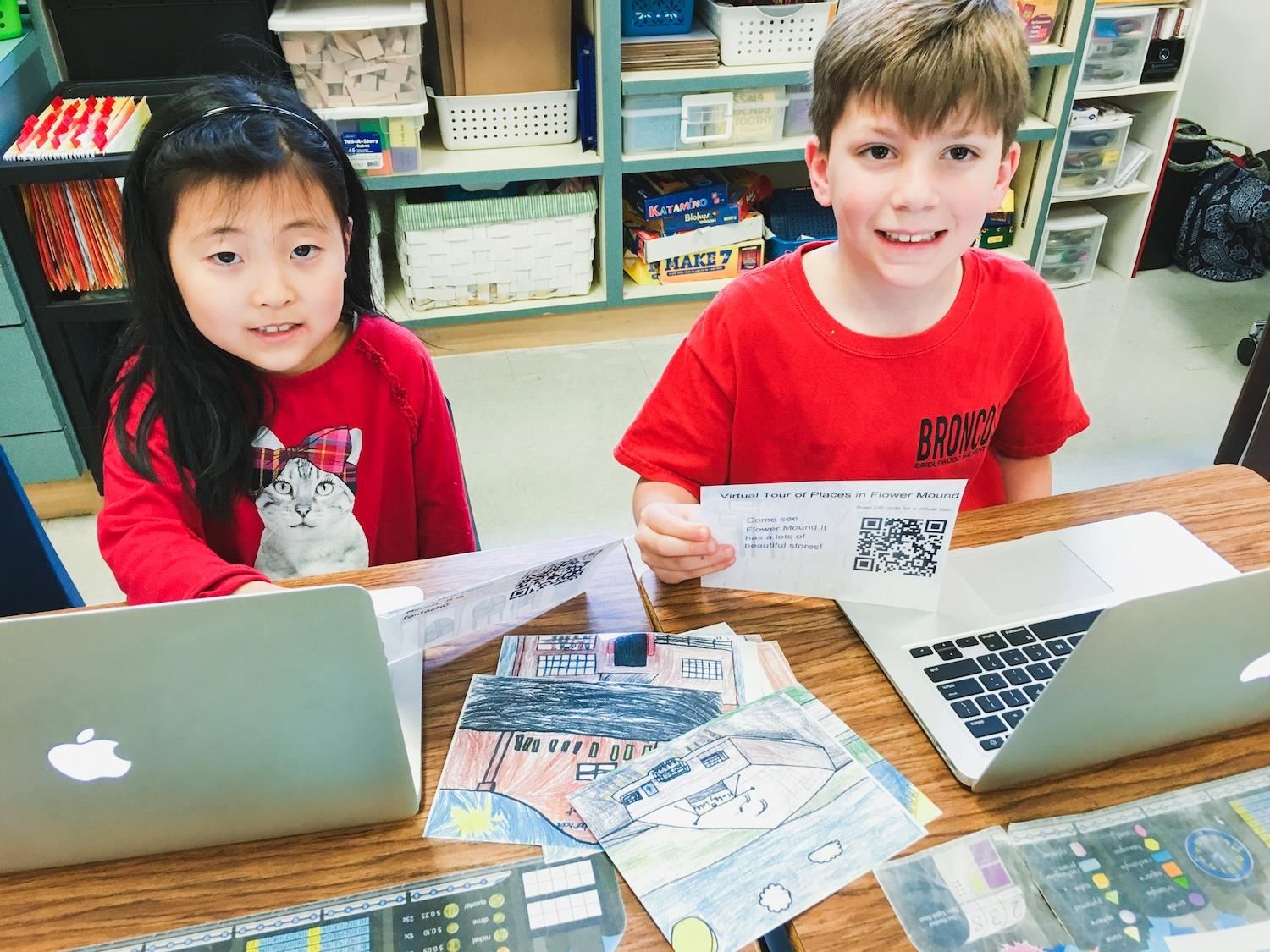 "Every year, second grade does a project where they visit various businesses and landmarks to conduct research," Bridlewood Library Media Specialist Teresa McMurray said. "They interview a manager, owner or person-in-charge and take pictures. The end result is a poster with their pictures and information all on display."
Bridlewood teacher Joy Hutto added, "Learning about different types of communities has been a part of the second grade learning experience for years. Each year, this project changes a bit as we adapt to student learning and utilize new technology tools that are relevant to their current and future needs."
Last semester, McMurray happened upon an article about Google's Virtual Tour. This creator tool allows users to create immersive, virtual, 360-degree tours from digital devices. She knew it would be the perfect addition to the Places in Flower Mound project.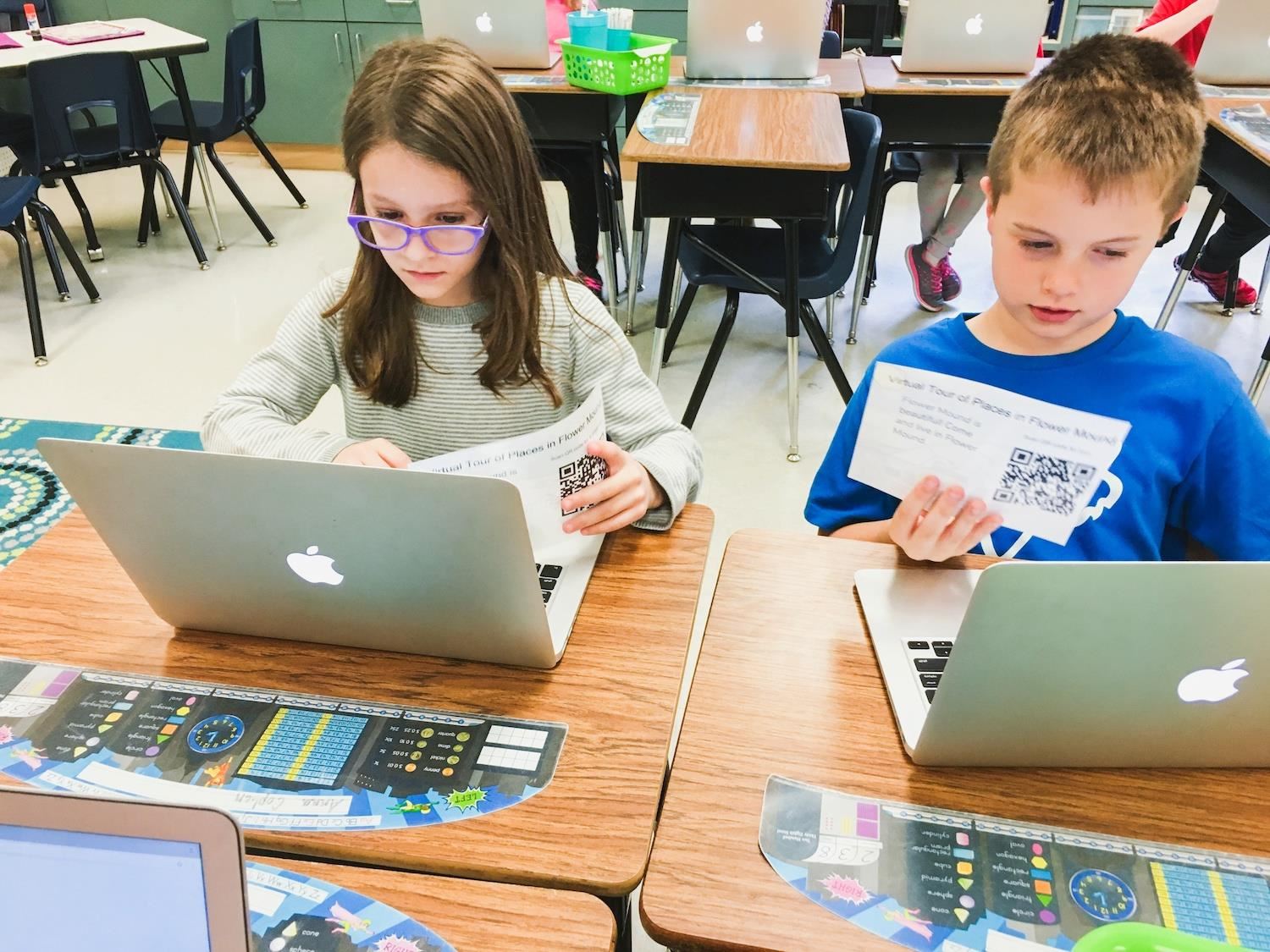 First, classes proceeded with the usual pieces of the project — choosing a favorite community location, researching and creating informational pieces and posters.
"Students selected various businesses and organizations in Flower Mound to research," second-grade teacher Christine Sauer said. "After interviewing someone at a local business, they created a poster report, presented and displayed it at school. Next, they created a virtual Google tour."
Through Google Classroom, students were able to share their project pieces with McMurray and she assisted with adding their voice overs, photos and information about each location. The end result is a real-world tour of the city, from any tablet. Users can explore the city by going street-to-street and learning about some of the students' favorite places, with their own narration.
For this project to go beyond the Bridlewood doors and benefit the community, they next took the "virtual" to the art room by creating postcards for the Town of Flower Mound.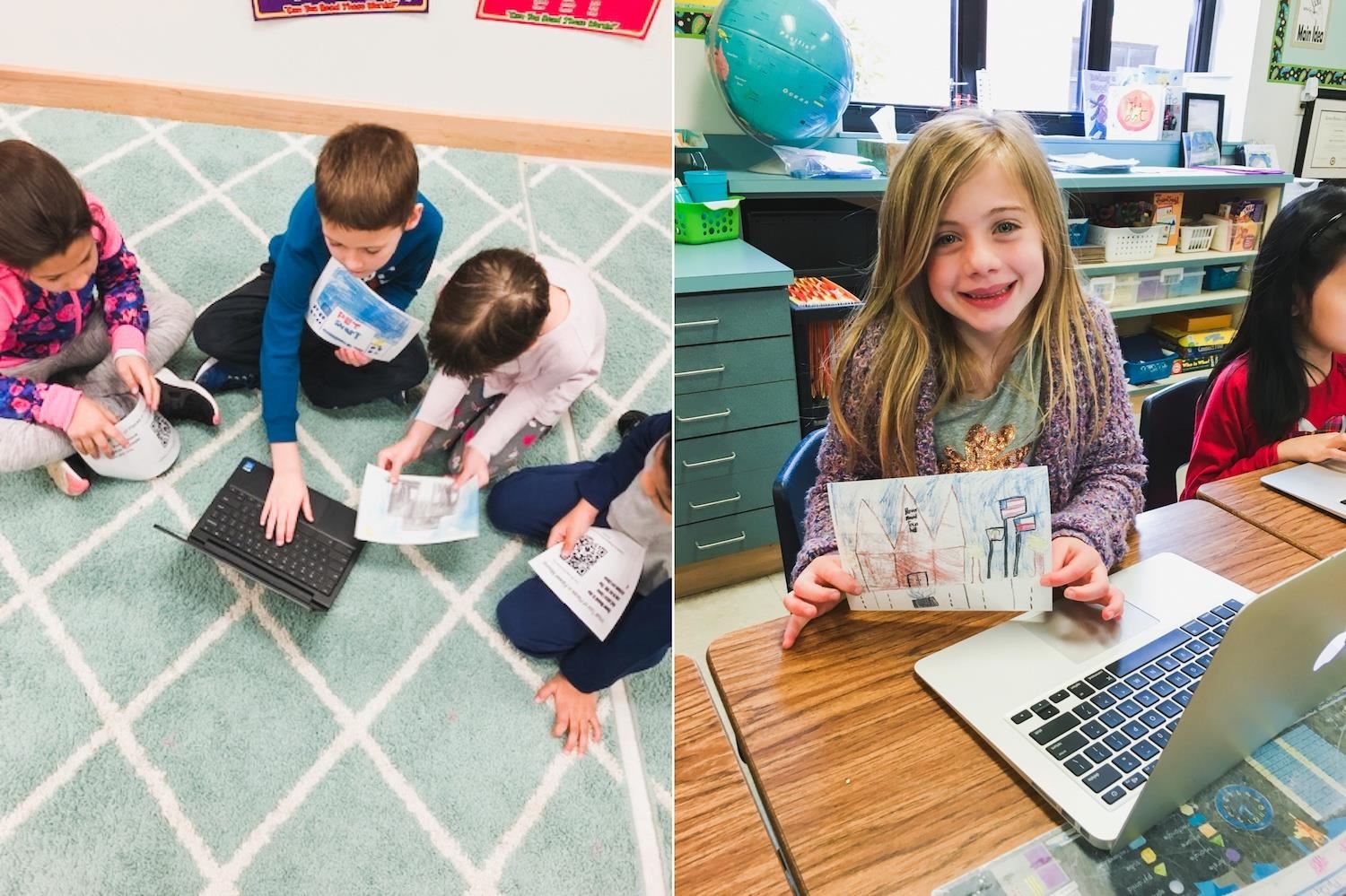 Each postcard has a student-artists' representation of their chosen location adorning the front. For the back, the cards include a QR code of the virtual tour link and a positive message about the community.
To make sure these special cards were shared with their neighbors, the students wrote persuasive letters to the Mayor of Flower Mound, the Flower Mound Public Library Director and a local realtor. The students stated their case as to why distributing their postcards would be helpful to the community.
Their persuasive words worked and the postcards were added on-display at Town Hall and the Public Library. The project was also recognized at a Flower Mound Town Hall meeting.
"I think it's a good idea to have the VR postcards in Town Hall because people can get the postcards and take the tour and see where the businesses are in Flower Mound," second-grader Hadley Stoner said.
"People don't have to drive around to find something to eat or something to do," second-grader Ronon Lasare added. "They can just take the tour on the postcard and say, 'Let's just go there. That looks nice.'"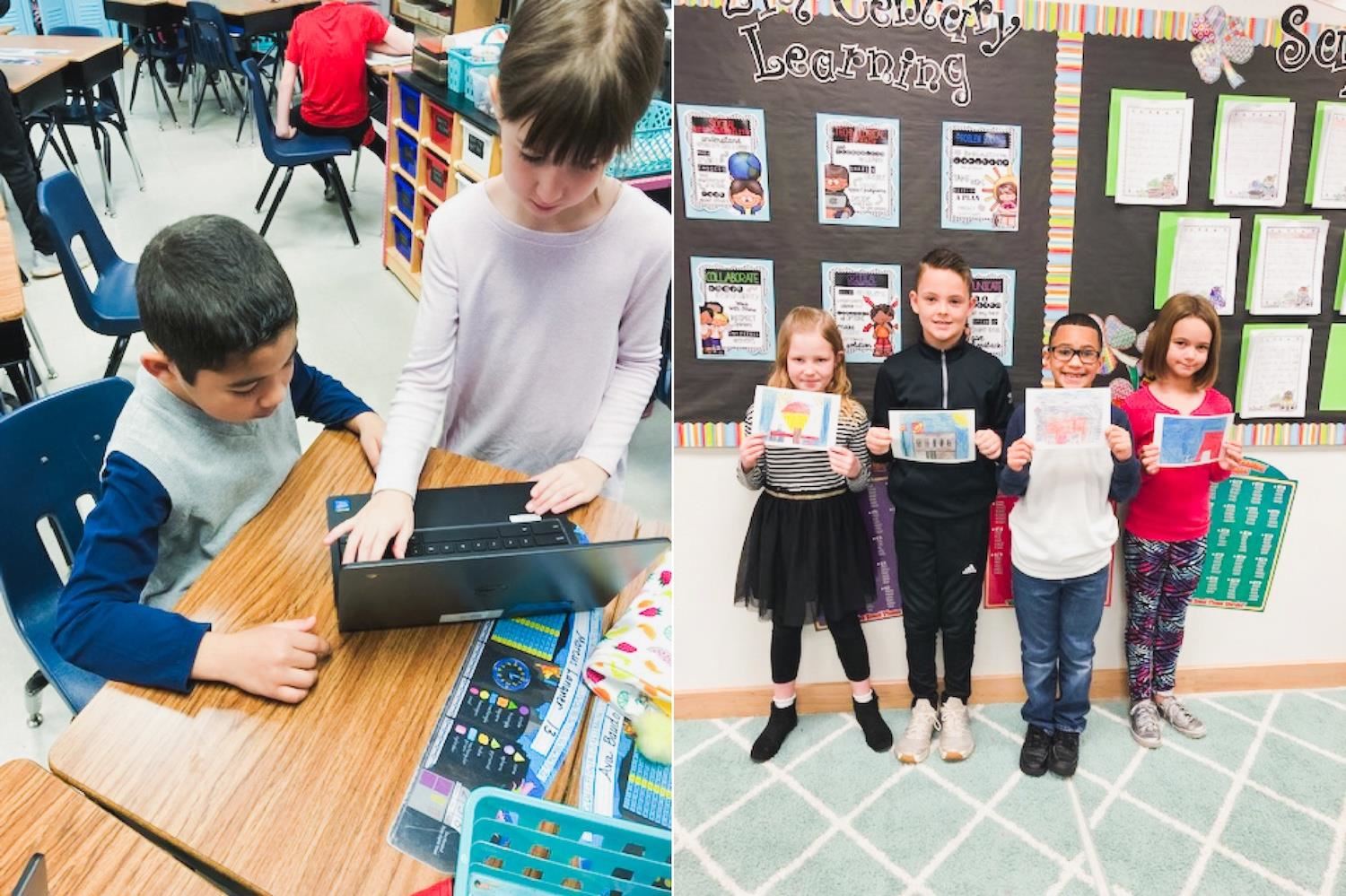 This project gave students a way to use skills in interview, research and public speaking, technology, art and writing, while bringing positive awareness to the community where they live.
"I think this project was important because students are learning about their community on a deeper level," McMurray said. "It combines so many opportunities for learning, which can be facilitated by technology."
Second-grade teacher Lisa Strange agreed.
"As second graders learn about their local community and how it connects to their everyday living," she said, "They are developing a responsible, involved approach toward their community."
Share this story on Facebook by visiting Bridlewood's Facebook page.
---
Bridlewood Elementary is a Flower Mound, Texas elementary school in the Lewisville Independent School District. Follow Bridlewood on Facebook and Twitter to see more student experiences throughout the school year or visit LISD.net for more information about our district.