Return to Headlines
The Colony High School and The Colony Chamber of Commerce Team Up for Special Luncheon
Guests to enjoy campus tour, orchestra performance, meal by award-winning TCHS culinary students and more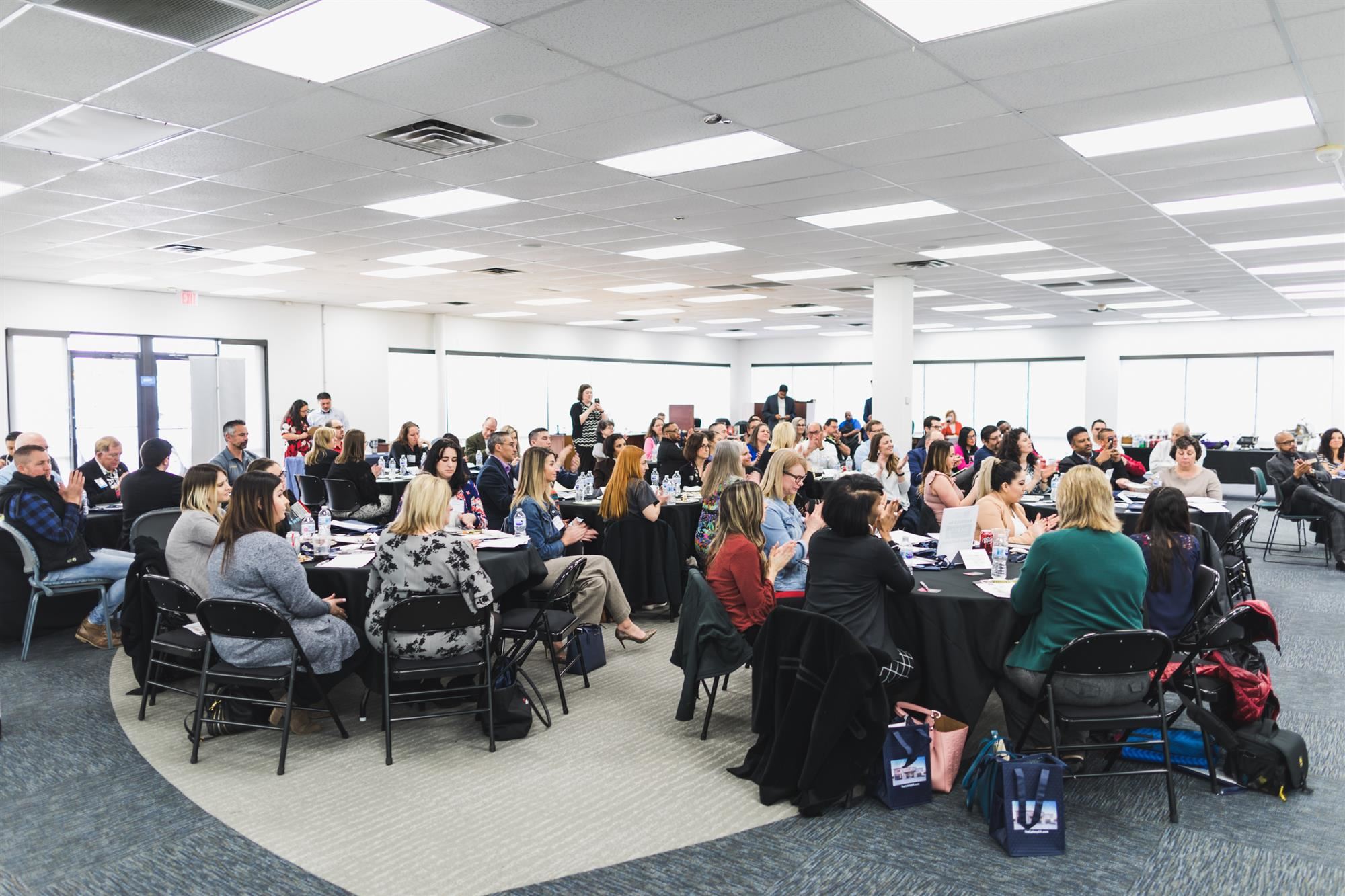 April 15, 2019 — In The Colony, dozens of businesses come together the third Thursday of each month for The Colony Chamber of Commerce's (TCCC) leadership luncheon. Keynote speakers, city updates and recognitions lead the luncheon, which is often held at The Colony Annex of Main Street. The upcoming April 18 event will look a little different as TCCC and The Colony High School (TCHS) are teaming up for a special leadership luncheon.

"This luncheon is a great way to bring the business community in to the school so they can connect with students and also see the talent of our students," TCHS Principal Dr. Tim Baxter said.

Registered guests will enjoy a campus tour led by the JROTC, an orchestra-ensemble performance as well as a meal prepared by award-winning TCHS culinary students. In addition, the program portion of the luncheon will focus on millennial employment and will include business leaders and four TCHS students as the panel guests. The format will be open discussion and Q&A. The April luncheon is sponsored by NTX Community Food Pantry, a valued TCCC partner.

"The Chamber believes in a strong partnership between businesses, residents and the schools within our community," said Jennifer Ondreyka, TCCC Director of Events and Operations. "TCHS has a fantastic culinary department, vibrant student body and welcoming administration."

While TCHS and TCCC have always been connected, the relationship between the two has grown even stronger over the past year. In fact, earlier this school year, TCCC, Lewisville ISD (LISD) and the City of The Colony established an education committee, which specifically focuses on servicing the needs of schools in The Colony.

"Chamber members are frequently invited to The Colony campuses to participate with a wide-range of events," Ondreyka said. "It is clear that The Colony business leaders have an investment in the success of The Colony schools."

As TCHS continues to forge strong bonds with the community, Baxter is excited to welcome TCCC and its members to campus.

"We appreciate the Chamber having this luncheon at TCHS, and we hope they really enjoy this time," Baxter said. "We have a great relationship with our city and business community and want to continue to see this thrive."

Registration for the luncheon is required. TCCC members and non-members are welcome to attend, however, the event is limited to 120 guests. Register online here.