Return to Headlines
LISD's "Career Out" Connects Students and Local Businesses
Inaugural event placed nearly 400 students for job shadowing experiences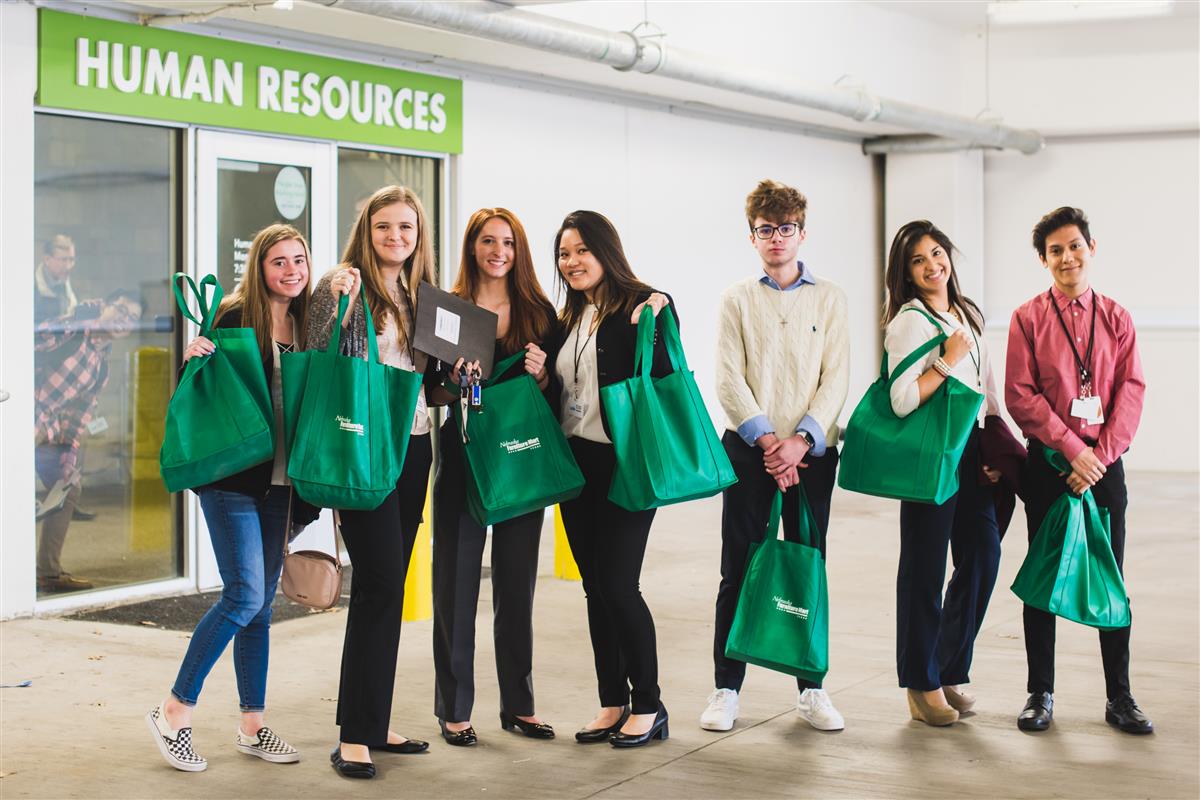 April 3, 2019 — Internships and job shadowing are opportunities only for college students, right? Not according to Lewisville ISD. While career days and guest speakers are informational and valuable, LISD leadership envisioned additional avenues of helping students open the doors to the real world. With that vision at the forefront, "Career Out" emerged.

On March 1, LISD held its first-ever Career Out, a day for high school seniors to job shadow executives, administrators and associates from businesses in and around the community. The initiative, spearheaded by Lindsay Ayers, LISD Director of Strategic Partnerships, connected nearly 400 students with local businesses and organizations.

"The vision was to provide the opportunity to job shadow to as many of our LISD seniors, and a few juniors, as we could," Ayers said. "Our seniors are about to graduate and head out to the workforce or to more schooling. We wanted them to be able to either confirm what they think they are interested in and want to pursue is actually for them, or that they need to reevaluate and consider something else."

She added, "If we can help them do that prior to paying for and getting schooling in a discipline that is not for them, that is a huge win. Likewise, if they do indeed love what they think they love, they have contacts in that industry that they can follow up with later as potential mentors or even job prospects."

When Ayers reached out to businesses around the Dallas-Fort Worth area about Career Out, she received an overwhelmingly positive response. More than 100 organizations signed up to be a part of the inaugural Career Out, generating approximately 500 potential student placements.

Job shadow opportunities spanned 45 different industries including architecture, engineering, finance, information technology, law enforcement, manufacturing, sales and visual design. Fortune 500 companies such as FedEx (freight division), the medical technologies firm Stryker and Dallas-based Southwest Airlines signed up to participate, offering multiple spots for students. Other businesses included Balfour Beatty, HKS Inc., Mary Kay, Mannatech and Nebraska Furniture Mart. Local medical professionals, insurance and real estate agents, and municipalities also signed up to offer student positions.

"Our local businesses are incredibly supportive of our schools and business leaders are looking for ways to impact their future workforce," Ayers said. "This initiative allowed businesses to give back in a very practical way that could generate interns or future workers. In fact, quite a few business contacts mentioned that students are interested in working with them in the future."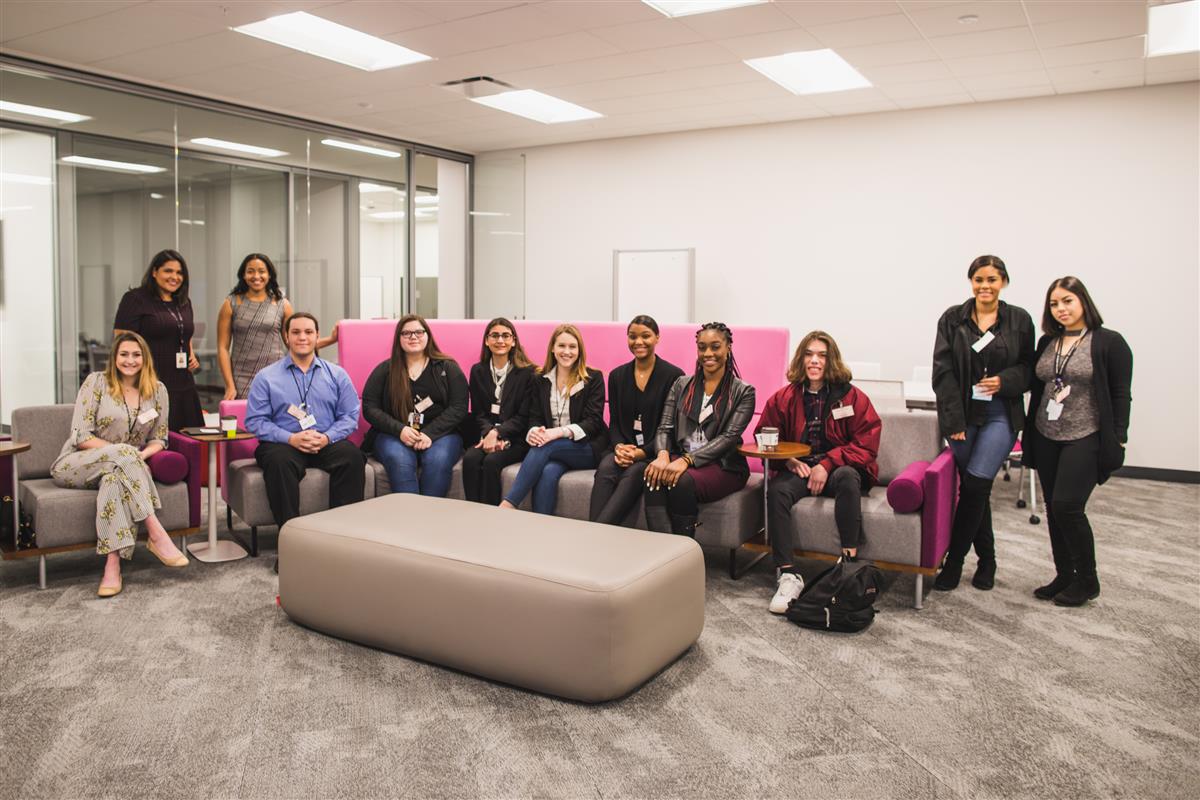 Hebron High School senior Alonso Mascorro heard about Career Out through a presentation shown during his advisory period. He said he has thought about pursuing business in the future, but wanted to see if he could narrow his interests down to a more specific career path, so he signed up to job shadow Jan Rugg, the Manager of Public Affairs for Atmos Energy.

"I was able to learn more about what she does on a daily basis," Mascorro said. "What really impressed me was the company culture and that I was able to see how Ms. Rugg interacted with everyone in her workplace to ensure the success and safety in Atmos Energy's natural gas distribution. Throughout the day, I was thoroughly intrigued when learning about how efficiently Ms. Rugg communicates with city and state officials about projects, but also how she seeks opportunities for Atmos to help give back to the community."

Because of his experience while shadowing Rugg and Atmos Energy, Mascorro said he could now see himself pursuing a career in public affairs. He said he would recommend students signing up for Career Out.

"It is such a fantastic opportunity that could really help you determine if a certain career is right for you, and it also helps you gain some insight of what someone does on a daily basis at work," he said.

After hearing Ayers present about Career Out at his school, Raymond Powell, a Lewisville High School senior, signed up to shadow Jay Marks of Jay Marks Real Estate.

"I wanted to participate in the Career Out program because I've always talked about doing real estate, but I didn't have any experience with it or know anything more than buying and selling," he said.

Powell described his time with Marks as "the absolute best" and said he began learning the moment he stepped into Marks' office.

"While I was there, I saw them close on a house and I saw the legal issues with buying and selling," he said, "Also Jay Marks taught me that your personality is the reason why you get to where you're at — your personality should make people feel good and welcomed."

Compounding his already-rewarding experience was how Powell was treated while at the real estate agency.

"Jay Marks was the best person ever, it was like I already knew him," Powell said. "I couldn't have asked for anyone better."


Students were surveyed after completing their three-hour job shadowing experience, and students appeared to echo Mascorro and Powell's sentiments about Career Out with 96.6 percent of students responding that they would participate in the day again.

The feedback Ayers received from the businesses about the students was just as positive.

"I had one contact tell me she wanted her son to be like the two students that came to shadow with them," she said. "Another contact told me we sent her the five best students in LISD. And, one man mentioned how impressed he was with how our students conducted themselves and said he looks forward to working with us in the future."

Ayers said she hopes Career Out will continue on an annual basis.

"I look forward to students continuing to be able to explore various careers and finding out if what they think a career looks like, actually looks like the way they think it does," she said. "Much of that will only come through experience."

As one of the district's four cornerstones, Community Engagement plays a crucial role in LISD's success. With initiatives like Career Out, LISD can continue to forge strong bonds with its stakeholders and develop relationships that benefit students, schools, local businesses and the community.