Return to Headlines
Highland Village Elementary Lets the D.O.G.S. Out
Parent program brings volunteers to campus.
Feb. 8, 2019 — It's an unusually cold morning for Highland Village Elementary (HVE) students scurrying out of different vehicles and into the school doors, but with the Watch D.O.G.S. there to greet each and every child, it's still a morning that warms the heart.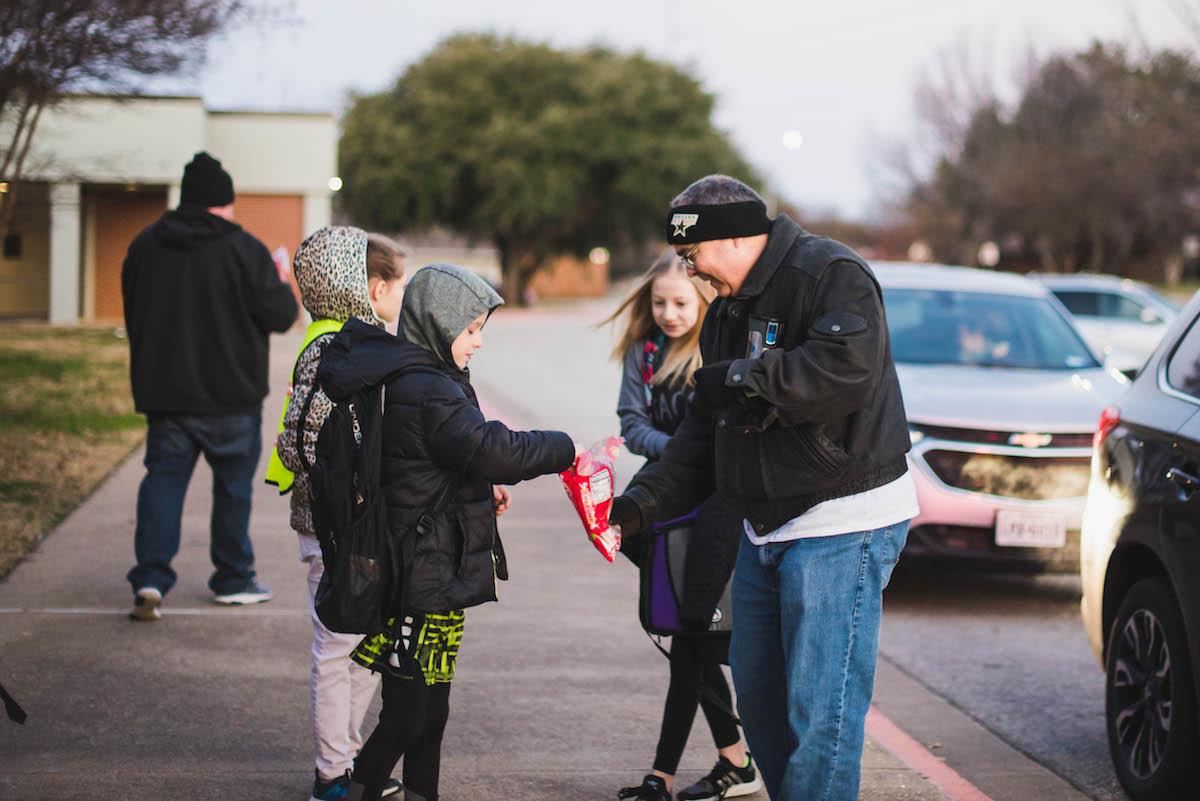 Dads of Great Students (Watch D.O.G.S.) is a national program that encourages fathers and father-figures to volunteer in schools, becoming positive role models for students and an extra set of eyes and ears for campus staff.
"The program has been utilized at HVE for approximately 10 years, as one of our campus initiatives is to increase community engagement and opportunities," HVE principal Leslye Mitchell said. "One of our PTA members, Greg Wheeler, was willing and excited about re-launching the program with some flexible opportunities that would allow more dads and grandfathers to participate."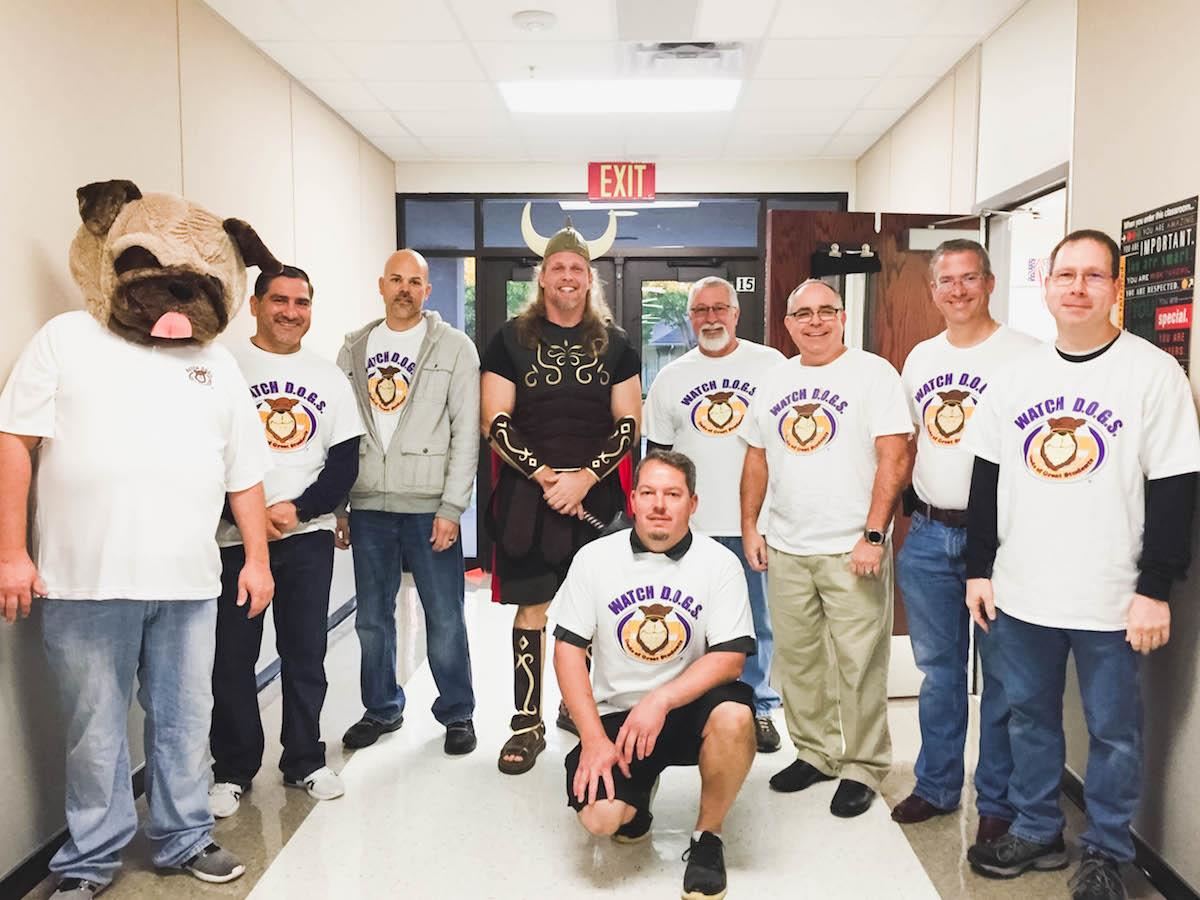 "We have gotten more participation this year by throwing a pizza kickoff party and explaining what the D.O.G.S. are about and what we are trying to accomplish," Head Watch D.O.G. Wheeler said. "I also email all the D.O.G.S. if we need volunteers for any event."
These men volunteer for special events, as well as spend time during the regular school day, walking the hallways and helping teachers, staff and students with any extra assistance they need.
"I'm hoping we can grow the program next year and get the D.O.G.S. to do more for the kids and the school," Wheeler said.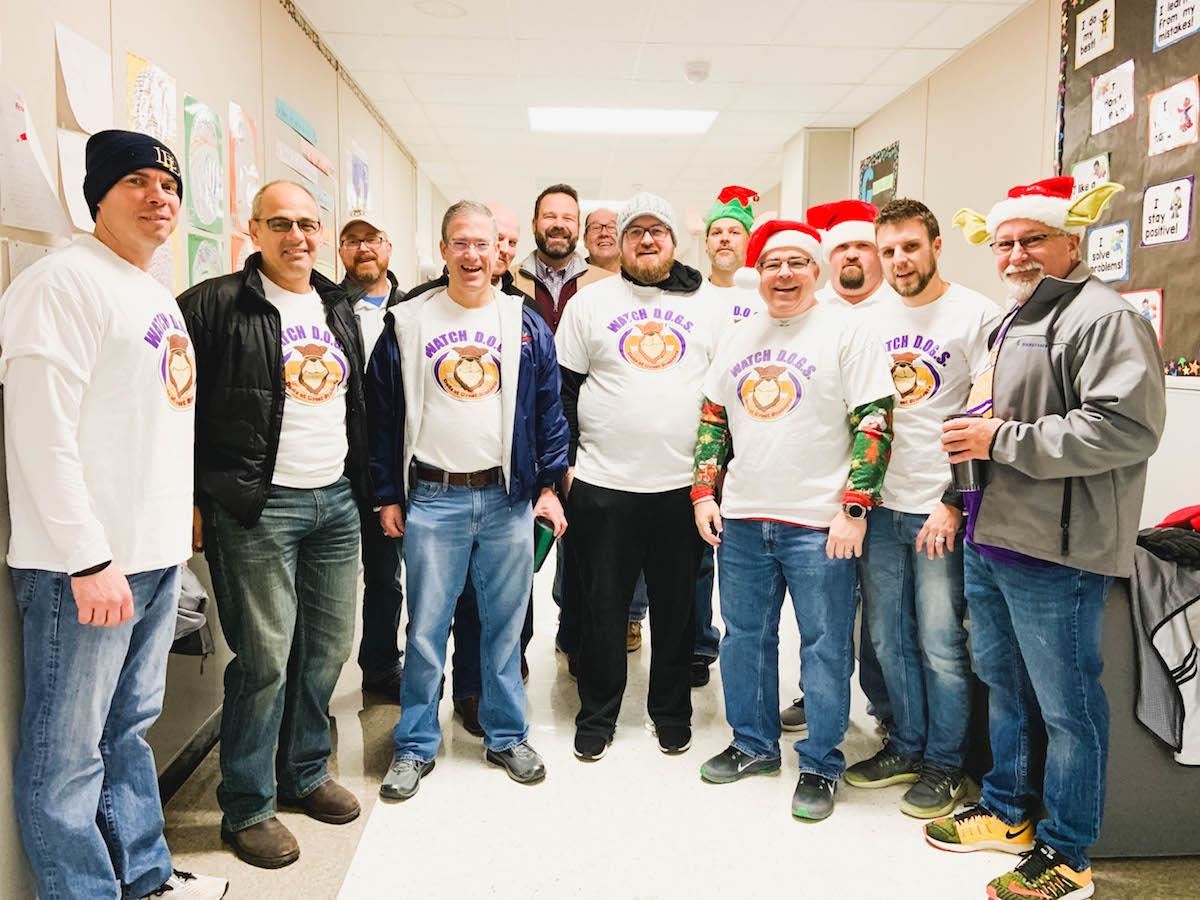 The Watch D.O.G.S. of HVE also made a commitment this year to make the last Friday of the month a special one. With exciting music playing, D.O.G.S. give out high-fives, fist bumps, small candies and encouraging words to welcome each child to school.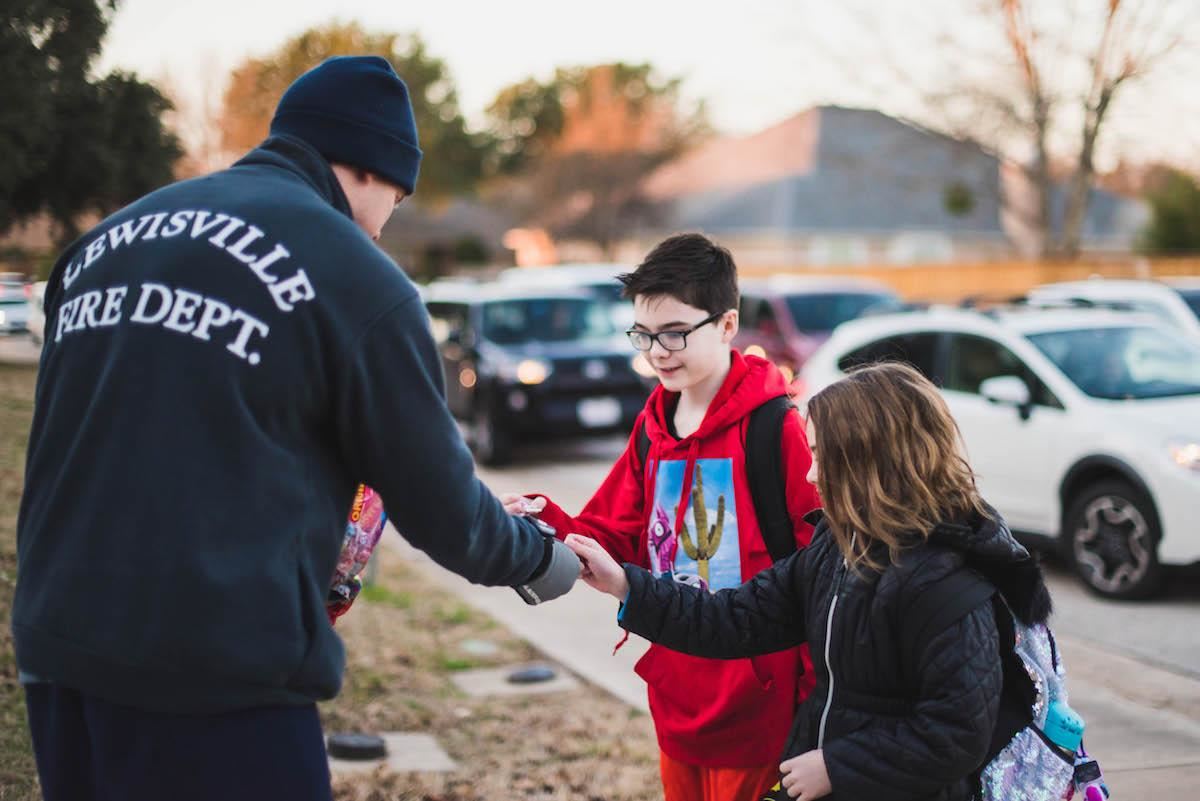 "I love the energy that happens on these Fridays," Mitchell said. "The men enjoy coming together as a team and spending brief, but happy times with our students. I honestly think the dads and granddads get just as much gratification as the students."
It seems like the D.O.G.S. would agree.
"My favorite thing about Watch D.O.G. Fridays is the smile you get from the kids," Wheeler said.
---
See more pictures of the Watch D.O.G.S in action on the Highland Village Elementary Facebook page.