Return to Headlines
Vickery Elementary Reads Under the Stars
Students read to peers and guests during "InTents" Reading event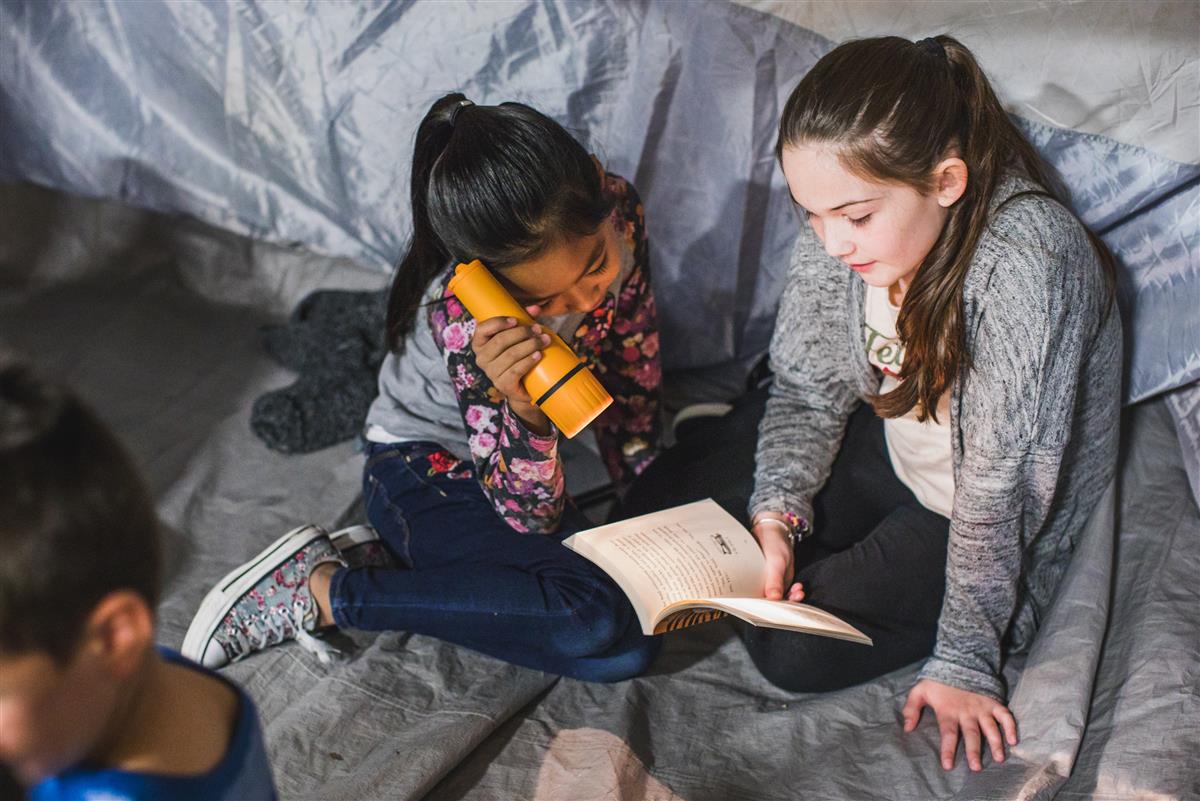 Dec. 20, 2018 — Crickets are chirping and the lights are out in Vickery Elementary's gymnasium, but a faint glow sneaks out of the tents which line the floor. Inside the tents, students shine flashlights to illuminate the books resting in their laps. It's Vickery's inaugural "InTents" Reading event — a clever play-on-words that not only describes what the students are physically doing, but also describes the 'intense' reading taking place.

Last school year while Vickery Principal Adam Gray was serving as principal at Polser Elementary, his counselor came up with an idea of having an event where students would read to visitors. Gray said he went home that evening, came to school the next day and told his counselor, "I got it! We're going to read in tents and call it 'InTents' Reading." Polser successfully held the event in December 2017, and when Gray was named Vickery's principal in June, he decided to bring the event to his new campus.

"We wanted to set up a school event where the kids were the ones doing the reading as opposed to being the ones read to or presented to," Gray said. "During their specials period, all the students were in one of the 20 tents we had set up and that way, every student had a chance to read and every student had a chance to listen."

During one point of the day, fourth-graders read to first-graders as older students were matched with younger students. Parents and other guests also stopped by to hear the students read.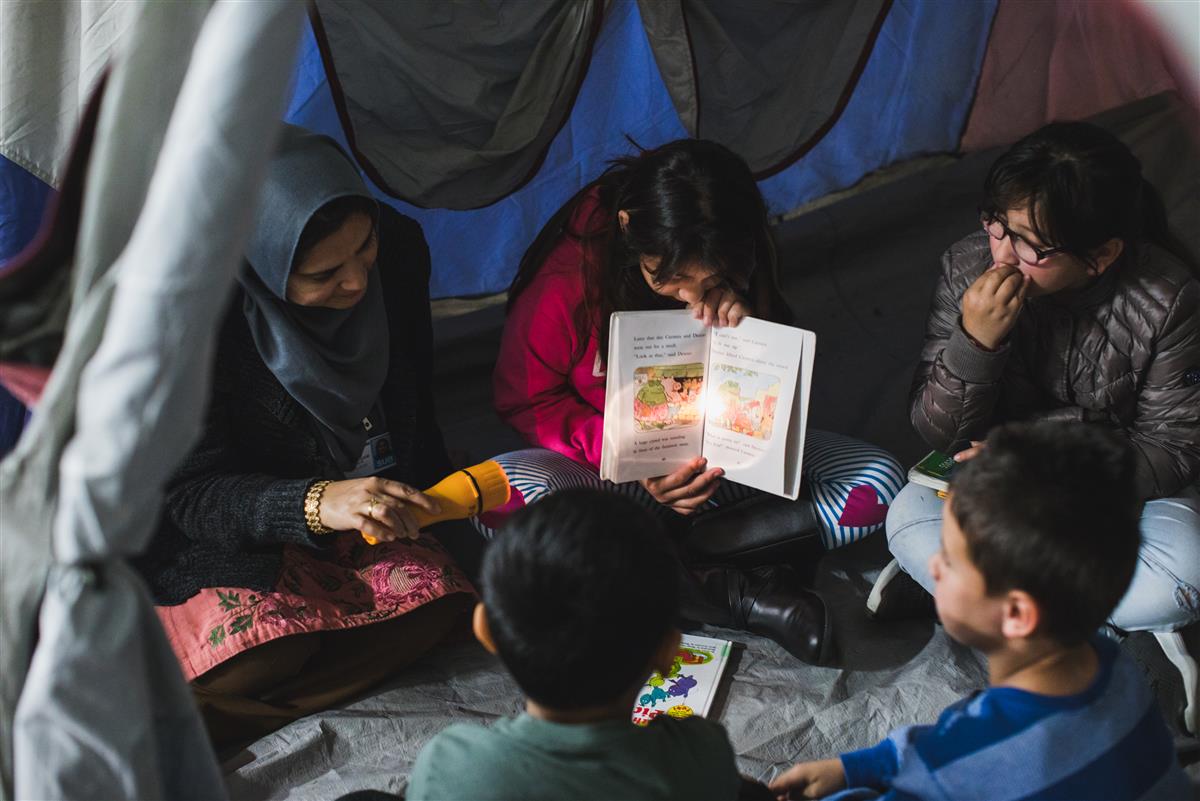 "We're trying to celebrate literacy and celebrate reading while doing it in a fun environment with tents, crickets and nature," Gray said.

One teacher described "InTents" Reading as a great motivator to get students excited about reading and said her students read either chapter books or picture books to the younger students.

"You could see the students light up," said Alyssa Koch, a fourth-grade teacher. "Their confidence soared because they read to younger students and they really enjoyed doing that. It was cool to see even my shy students snuggle up to a first-grader and read a book to them."

Fourth-grader Melissa Garcia, an avid reader, read "The True Story of the Three Little Pigs" to a group of first-graders and asked the students questions about the story's conflict and characters.

"I love reading because you never know what's going to happen," Garcia said. "You can always learn different things from books."

Christian Bowers, a fourth-grader, read "The One and Only Ivan" to a few students.

"My favorite part was that we had tents and read a lot of books to children and helped them learn," Bowers said.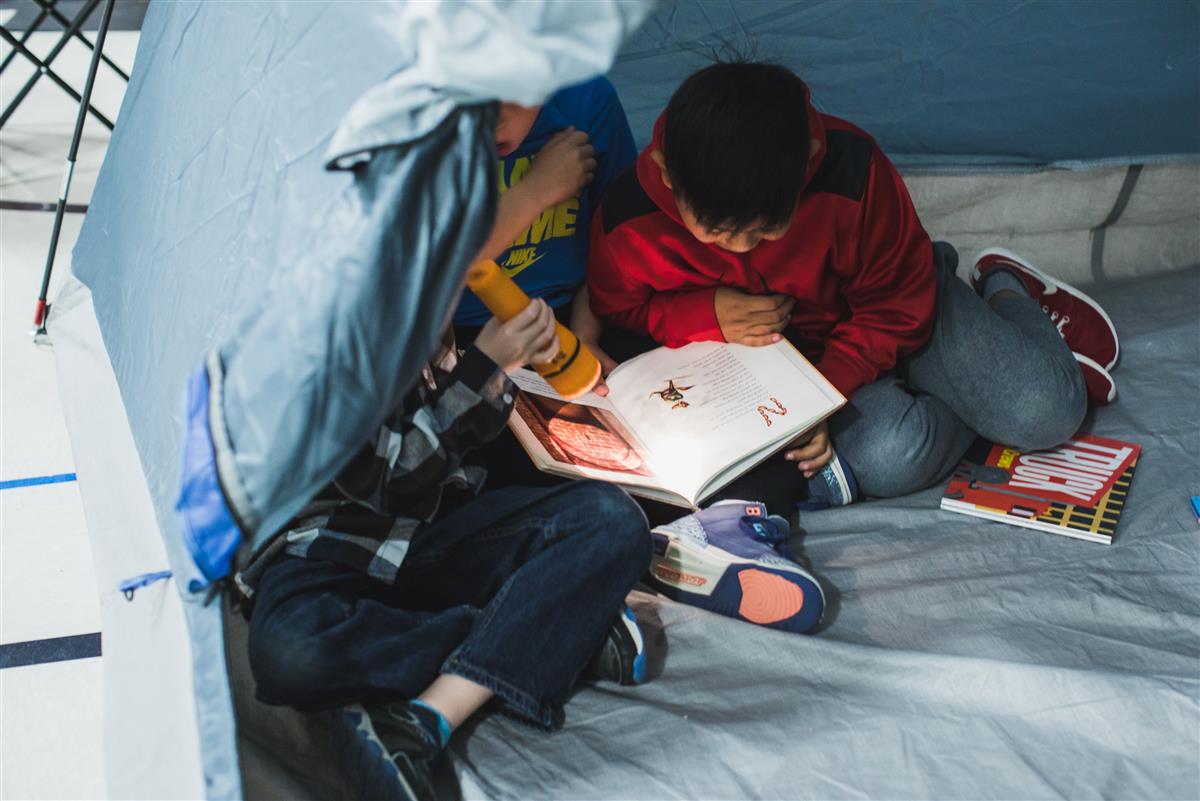 Koch said she enjoyed seeing how "InTents" Reading helped build up the community within Vickery.

"It really brought the school together," she said. "It was not just fourth grade hanging out with fourth grade, they were hanging out with first grade and other teachers."

This was a sentiment Gray also echoed.

"These kinds of events bring the whole school community together," he said.

Vickery's annual curriculum night also coincided with the "InTents" Reading event. According to Gray, curriculum night uses a different theme every year, and he and his committee tried to tie the two events together.

"The theme this year for curriculum night was 'Under the Stars,'" Gray said. "All our hallways were decorated with nature themes and activities were based on that as well. We left the tents up and families were able to get together and read inside the tents."

It's special events like these that bring a lifelong love of reading to students of all grade-levels, campfire or not.

See more photos from "InTents" Reading here.


---
Vickery Elementary is a Flower Mound, Texas elementary school in the Lewisville Independent School District. Follow Vickery on Facebook and Twitter to see more student experiences throughout the school year or visit LISD.net for more information about our district.