Return to Headlines
Imagination Takes the Stage at Ethridge Elementary
Students produce theatrical play to end the year
Dec. 21, 2018 — A dancing snowman, scheming villains and fighting potatoes? That's just a few of the characters that Ethridge Elementary fourth-graders recently presented to their families during their class holiday theatrical production. The play was written, directed, narrated and produced entirely by students in Tiffanni Waesch's class, roles that each student took seriously.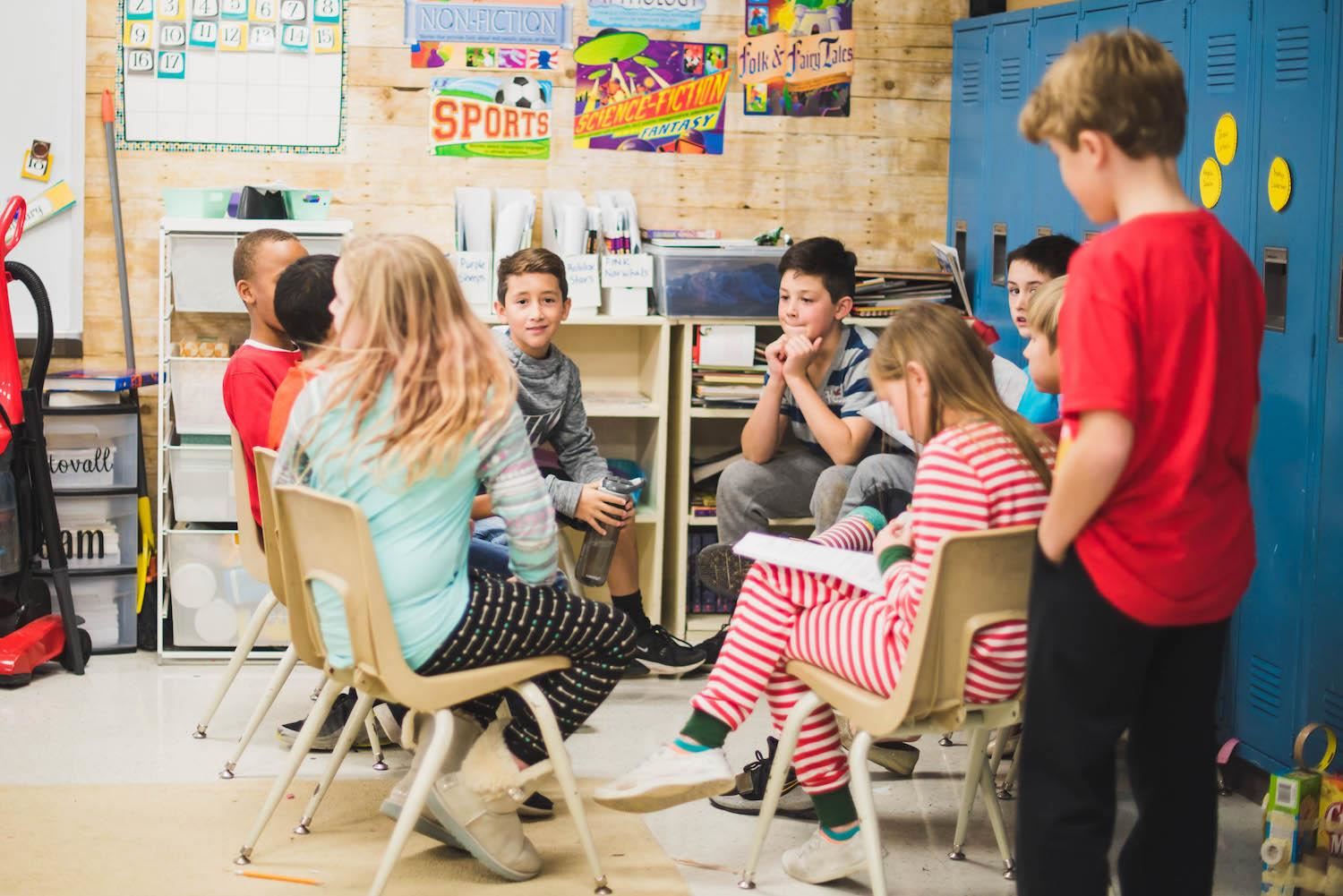 This project wasn't always the plan, but a wonderful bonus to end the year. Students were learning how to write imaginative stories after finishing a unit on drama. Waesch mentioned that years ago, students in another grade had turned their imaginative stories into a play. Her class was hooked. They knew they could do it too, even in a short amount of time.
Waesch assumed that a few of her students would volunteer to have their creative stories nominated to become the class play, but she was surprised when nearly all of her students volunteered.
"I asked if there were any students who wanted to read their story for consideration for the play and I couldn't believe when 16 of my 20 students wanted to read their stories for the vote," Waesch said. "We then had a seven-way tie and finally, John Hawkins' story was voted as the one to be turned into the play."
Because Hawkins' creative story was chosen, he also become the director of the play.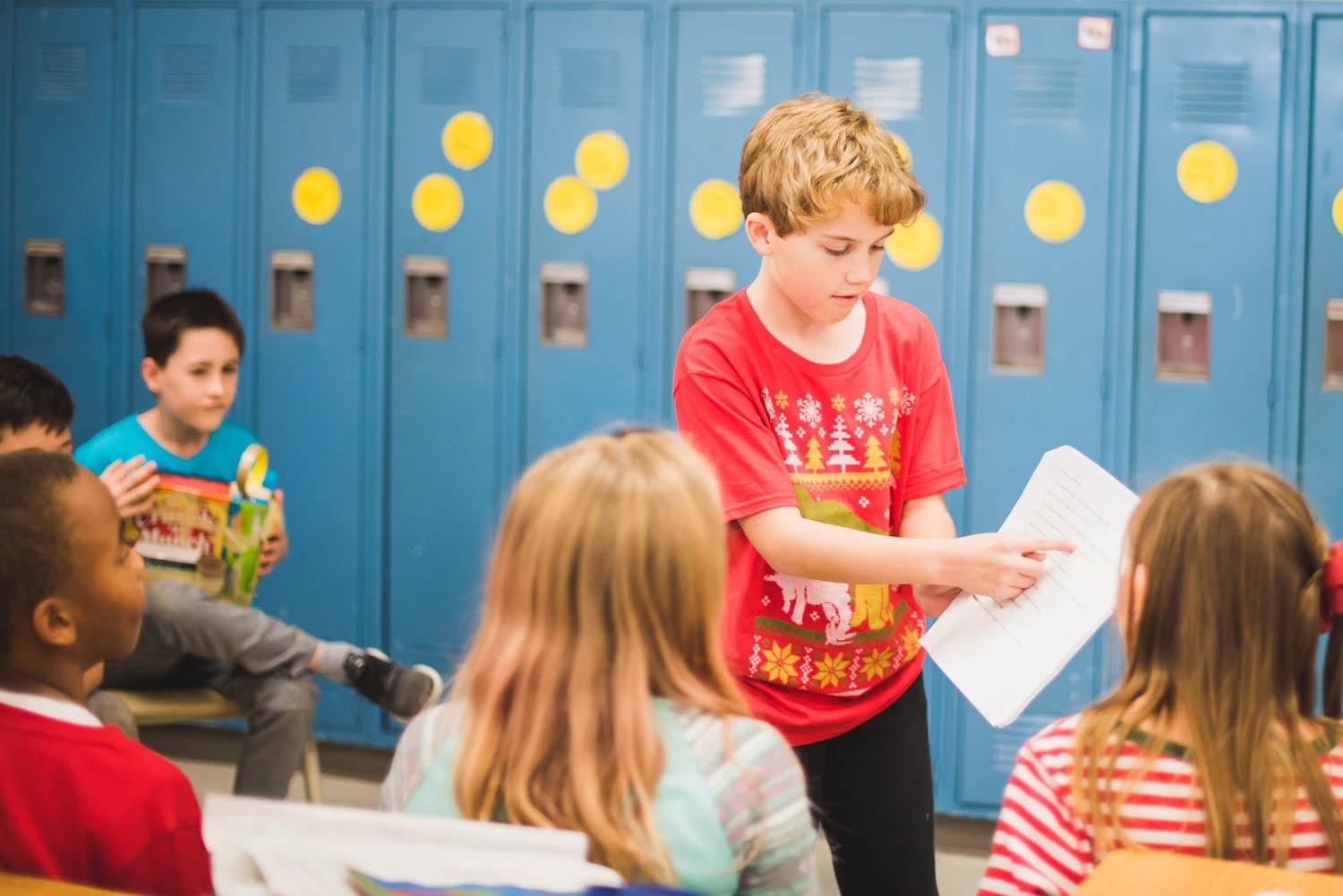 "At first it felt different because I had never done anything like it, Hawkins said. "Then, it became exciting seeing everyone working together to finish it. My favorite part was seeing the work and effort my classmates were putting into it to get it done. Everyone looked like they were having fun."
Using the knowledge from their drama unit, Hawkins turned his story into a script and the teamwork began. Students auditioned for speaking parts and worked hard behind the scenes as set designers and stage crew. There was a spot for everyone.
"I have a wide range of learners in this class and many different personalities," Waesch said. "To see them come together as a team to make this story come to life has been what teaching is all about. All of the work is done during down time, before school and after school. This was 100 percent student-driven and I love it."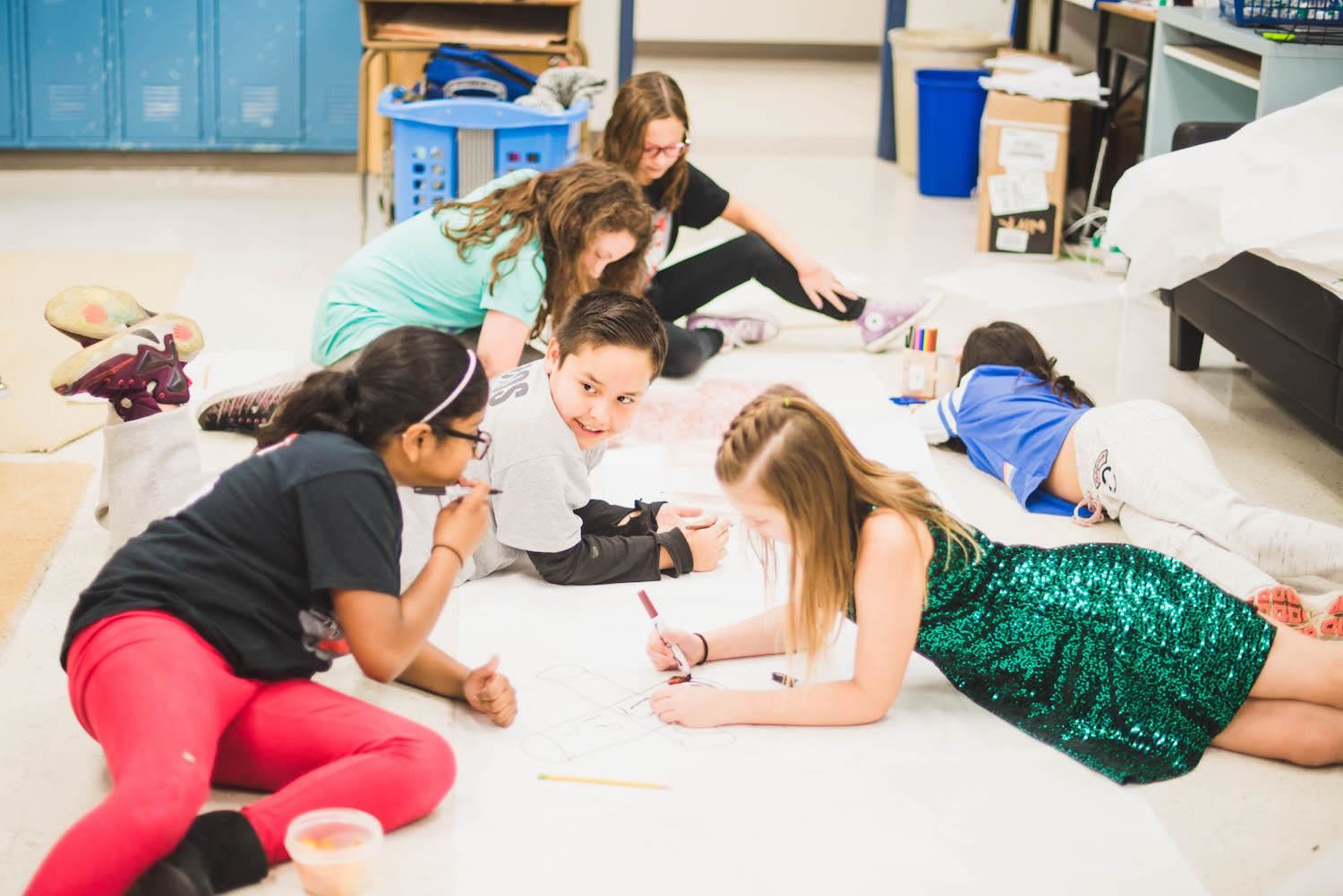 Any free time students had was filled with coloring backdrops, creating props, running lines and brainstorming ways to make this production the best it could be.
The students practiced with one another and even held a dress rehearsal for younger students. When the last day of school before winter break began, parents and family members gathered around the classroom-turned-theatre for the final production.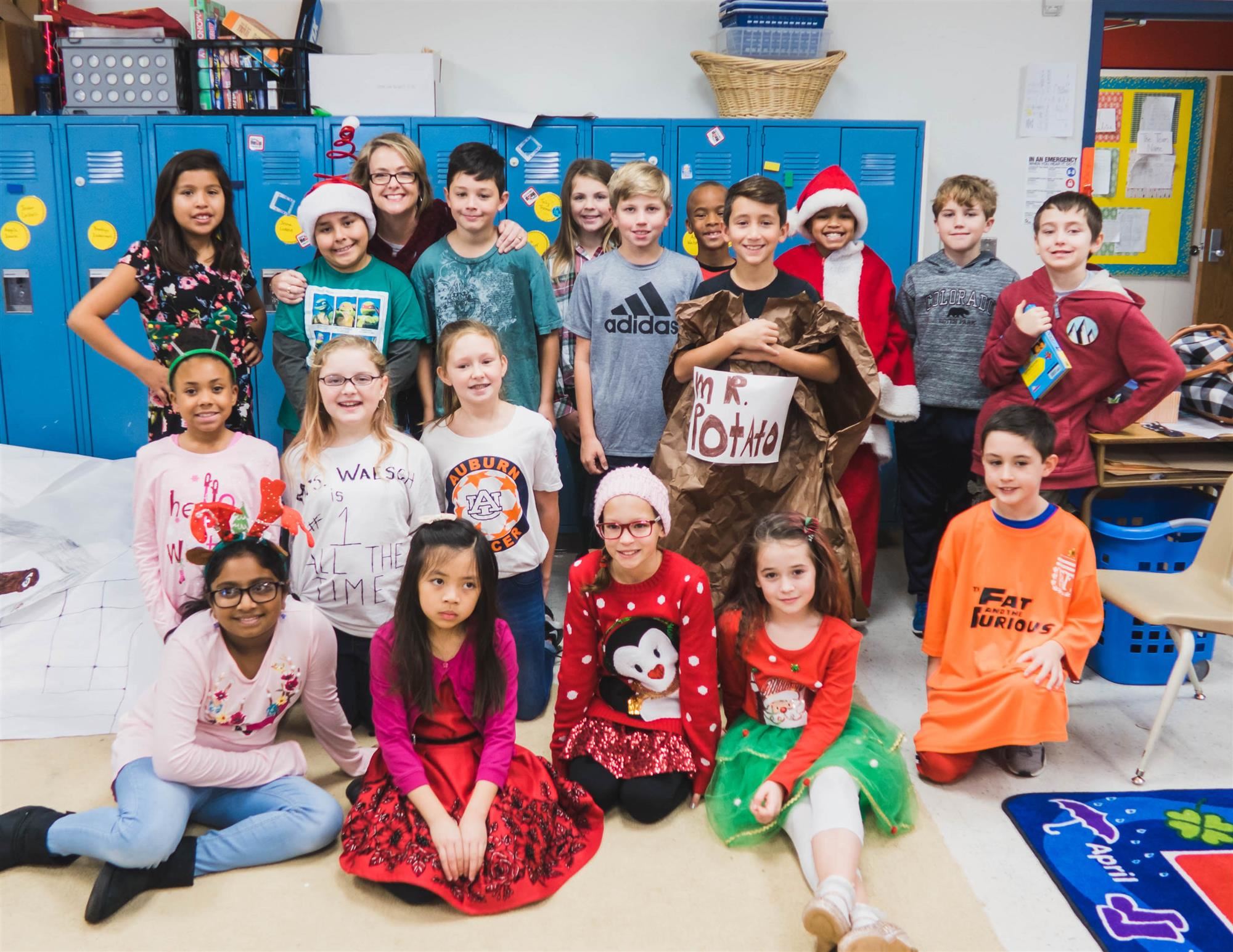 The story follows Santa and his loyal potatoes as they try to save the North Pole elves and snowmen from a couple of villains' evil plans. With the help of the Waesch family, and an epic dance-off, the potatoes are able to ward off the villians and save the holiday season.
As far as the inspiration for incorporating fighting potatoes goes, it's pretty simple.
"I just really like potatoes," Hawkins said.
The class took one final bow together as their play ended and all their hard work paid off.
"It is very important for students to take ownership of what role they play in their education," Waesch said. "The more they give, the more they get. I love my job when I see my students love what they are doing."
To see more pictures from this project, visit the Ethridge Facebook page.
---
Ethridge Elementary is an elementary school located in The Colony, Texas in the Lewisville Independent School District. Follow Ethridge on Facebook and Twitter to see more student experiences throughout the school year or visit LISD.net for more information about our district.