Return to Headlines
LISD Employee of the Year Finalists | 2017-2018
March 26, 2018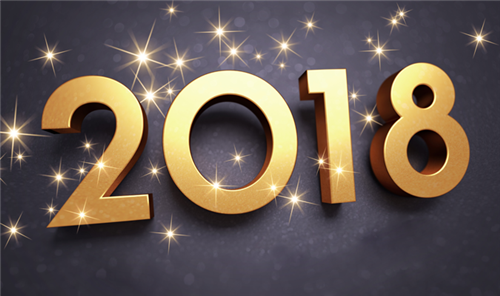 The nominations are all in, the scores have been tabulated, and we are excited to announce our 2017-2018 Lewisville ISD Employee of the Year Award Finalists listed below.

Also, see a complete list of our Campus Teachers of the Year here.

If you know any of these awesome employees, please help us congratulate them.

Child Nutrition Services

Vivian Martin

Flower Mound 9th Grade Campus

Chanitha Cardwell

Marcus High School

Sherill Lineback

McAuliffe Elementary

Clerical/Secretarial/Technical Support

Austin Coy

Lewisville High School

Joann Borbell

LISD Technology Department

Christy Ohtomo

Independence Elementary

Counselor

Heather Burgess

Arbor Creek Middle School

Anne Lehew

Downing Middle School

Erin Somers

LHS - Harmon

Custodial Services

Guadalupe Santillan

B.B. Owen Elementary

Paul Collier

Bolin Administrative Center

Jorge Gutierrez

DeLay Middle School

District Administrator

Courtney Hart

Federal Programs Coordinator

Leigh Ann Lewis

Assistant Chief of Schools

Shawna Miller

Director of Professional Learning

Facility Services/Distribution Center

Jinger Cashman

Facility Services Executive Assistant

Gill Williams

Grounds Lead

Darius Trufant

Maintenance Lead

First-Year Teacher

Elementary

Kathryn Davis

Old Settlers Elementary

Katherine Haydin

Rockbrook Elementary

Kaitlyn Johnson

McAuliffe Elementary

Secondary

Kendahl Hahn

Marcus 9th Grade Campus

Madison Peiffer

Griffin Middle School

Michelle Schwolert

Marcus High School

Instructional Aide

Kimberly Buchanan

Homestead Elementary

Jennifer James

Liberty Elementary

Barbara Lau

Old Settlers Elementary

Instructional/Technical Professionals

Rick Bleemel

Learning Facilitator

James Fuller

Learning Facilitator

Julia Solnek

Learning Facilitator

Librarian

Michelle Brosi

College Street Elementary

Holly Earl

Garden Ridge Elementary

Jade McKenzie

Polser Elementary

Nurse

Leah Farquhar

Flower Mound High School

Brenda Gonzalez

Lakeland Elementary

Jill Castro

Polser Elementary

Assistant Principal

Elementary

Vanesa Asbun

Creekside Elementary

Krista Havener

College Street Elementary

Timi Winter

Central Elementary

Secondary

Joi Cartmill

Lewisville High School

Amy Phillips

Flower Mound 9th Grade Campus

Kyndra Tyler

LHS - Killough

Principal

Elementary

Adam Gray

Polser Elementary

Kelly Hayunga

Old Settlers Elementary

Susan Heintzman

College Street Elementary

Secondary

Jim Baker

DeLay Middle School

Angela Deaton

Lewisville Learning Center

Kelly Knight

McKamy Middle School

Teacher of the Year

Elementary

Elasha Edwards

Bridlewood Elementary

Lisa Vaughan

Homestead Elementary

Alice Tremonte

Polser Elementary

Dawn Zanagar

Prairie Trail Elementary

Marlene Price

Wellington Elementary

Secondary

Deborah Woollums

DeLay Middle School

Amy Payne

Lewisville High School

Jose Dominguez

LHS - Harmon

Leigh Ann Mitchell

LHS - Killough

Cassandra Madewell

Marcus 9th Grade Campus

Transportation Services

Dion Burkes

Hebron Valley Elementary, Creek Valley Middle School and Hebron High School

Rita Danes

Rockbrook Elementary, Durham Middle School and Lewisville High School

Mark Anthony

Southridge Elementary, DeLay Middle School and LHS - Killough