Return to Headlines
Free Summer Meals for Children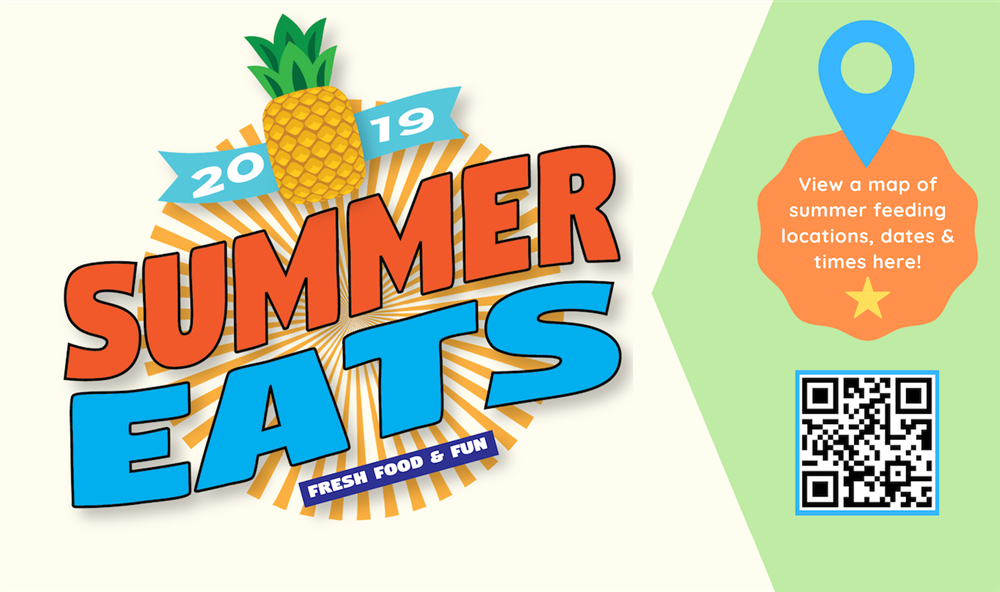 Summer meals are now available! Free food and activities are available all summer in the Lewisville community and surrounding areas.
There is no cost, enrollment or eligibility qualification requirement. All children 19 and under are welcome. (Children do not have to be students of LISD to receive a free meal.) Please note – All meals must be consumed on site.

Adults 18 and over are welcome to purchase breakfast for $1.60 or lunch for $3.50.

View a map of summer feeding locations, dates and times here: bit.ly/2x817W5. Please see individual location information for holiday closures or adjusted hours of operation.

Visit lisd.schooldish.org or call LISD's Child Nutrition Department at 469-713-5207 for more information.


---

¡Las comidas de verano ya están disponibles! La comida y actividades gratuitas están disponibles durante todo el verano en la comunidad de Lewisville y áreas cercanas.
No hay costo, requisitos de matrícula o elegibilidad. Todos los niños menores de 19 son bienvenidos. (Los niños no necesitan ser estudiantes de LISD para recibir una comida gratis.) Tenga en cuenta: todas las comidas deben ser consumidas en la haria de distribución.
Los adultos de 18 años y mayores son bienvenidos a comprar un desayuno por $1.60 o almuerzo por $3.50.
Vea el mapa de lugares, fechas y horarios de comidas de verano aquí: bit.ly/2x817W5. Por favor, consulte la información de ubicación individual para el cierre de días feriados o los ajustes de horas de operación.
Visite lisd.schooldish.org o llame a LISD's Child Nutrition Department al 469-713-5207 para más información.
---

~haal caan camtuak rawl ei awk an um! Lewisville sang le veng pawngkam chung ah `haal caan chung vialte tangka pek hau lo tein rawl le cawlcanghnak pawl an um.
Tangka a dih lai lo, min cazin pek asiloah a herhmi thiamnak tlinh ding zong zeihmanh a um lo. Kum 19 in a tanglei ngakchia vialte kan in don hna. (Tangka pek hau lo tein rawl co ve ding ah ngakchia pawl cu LISD ah sianginn a kai mi siangngakchia si a herh lo.)

Kum 18 in a cunglei upa pawl caah cun thaithawh cu $1.60, asiloah chuncaw caah $3.50 in cawk ding ah kan in don hna.

~haal caan rawl ei khawhnak hmunhma, nithla le a caan pawl langhter mi ramthla cu: bit.ly/2x817W5 ah zoh khawh a si. Lentecelh nuamhnak khar ni asiloah remh `han mi rian`uan caan suimilam caah pumpak hmunhma konglam zong zaangfahtein zoh hna.

Konglam tamdeuh theih ding ah lisd.schooldish.org ah lut asiloah LISD's Child Nutrition Department fawn nambat 469-713-5207 ah chawn hna
---