Return to Headlines
LISD Announces 2017 National Merit Finalists
March 1, 2017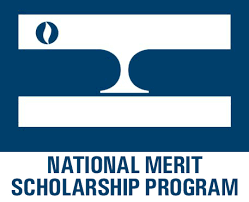 Lewisville ISD (LISD) is proud to announce 47 high school seniors were recently named finalists in the National Merit Scholarship Program (NMSP).


"We are extremely proud of the 47 students who have earned this prestigious honor. It is a testament to the hard work and dedication our students, staff members and parents, who have supported them throughout their educational careers," LISD Superintendent Dr. Kevin Rogers said.
To become a finalist, semi-finalists and their high schools must submit a detailed scholarship application in which they provide information about the semi-finalist's academic record, participating in school and community activities, demonstration of leadership abilities and honors and awards received.
A semi-finalist must have an outstanding academic record, be endorsed and recommended by a high school official, write an essay and earn SAT scores that confirm the student's performance.
The following lists this year's recipients by high school. These students represent .5 of 1 percent of the nation's high school graduates.
Flower Mound High School | Nicholas Bartholomew, Cedric Bernier, Matthew Bodenmiller, Nicolas Chae, Anurag Dhillon, Anthony Donaldson, Clara Dew, Kirtana George, Elizabeth Grace Hanna, BrieAnn Harris, Jacob Hochfelder, Aditya Iswara, Abel Kim, Taewon Lee, Keven Li, Kylie Long, Aahlad Madireddy, Sara McCann, Juhi Patel, Sahana Prabhu, Eric Rackelin, Kartik Reddy, Emily Spiek, Chase Stober and Michael Sullivan.
Hebron High School | Bailey Anderson, Amina Aslam, Claire Boschert, Danielle Choi, Brendan Fitzgerald, Brandon Hardy, Emma Hauck, Jun Jang, Mihir Lulay, John Nguyen and Emily Tram.
Marcus High School | Hope Anderson, Jaeyoon Cha, William Gould, Kelly Mowery, Madeline Saunders, Jonathan White and Michael White.

The Colony High School | Blessy Kuriakose, Max Murtaugh, Grace Perry and Medeline Roy.
To learn more about the National Merit Scholarship program, visit
www.nationalmerit.org
and/or
www.collegeboard.com
.